Case Studies
The bold black of Silestone Et Marquina for one of Switzerland's most awarded (and beautiful) bars 
Küng Schreinerei & Innenausbau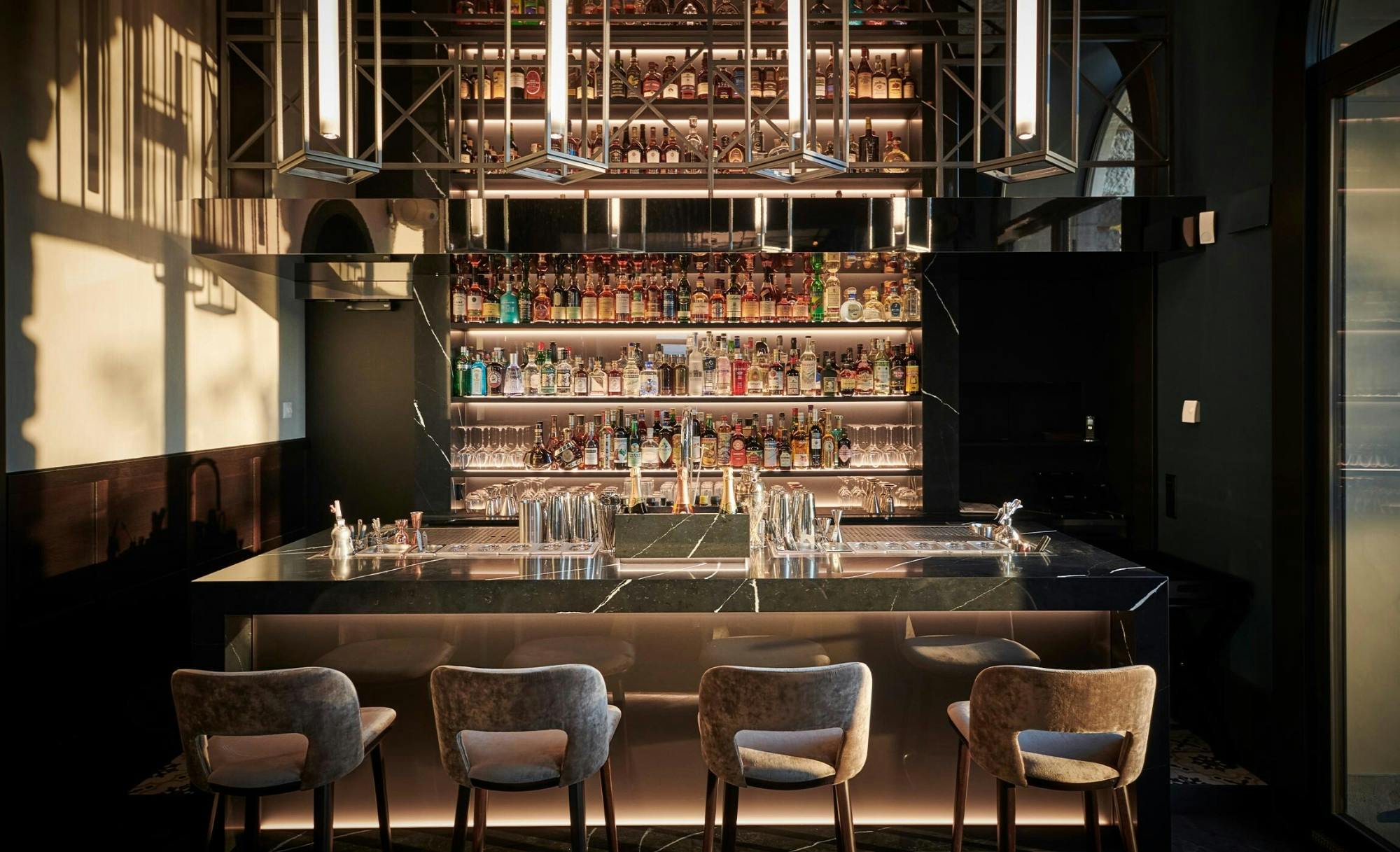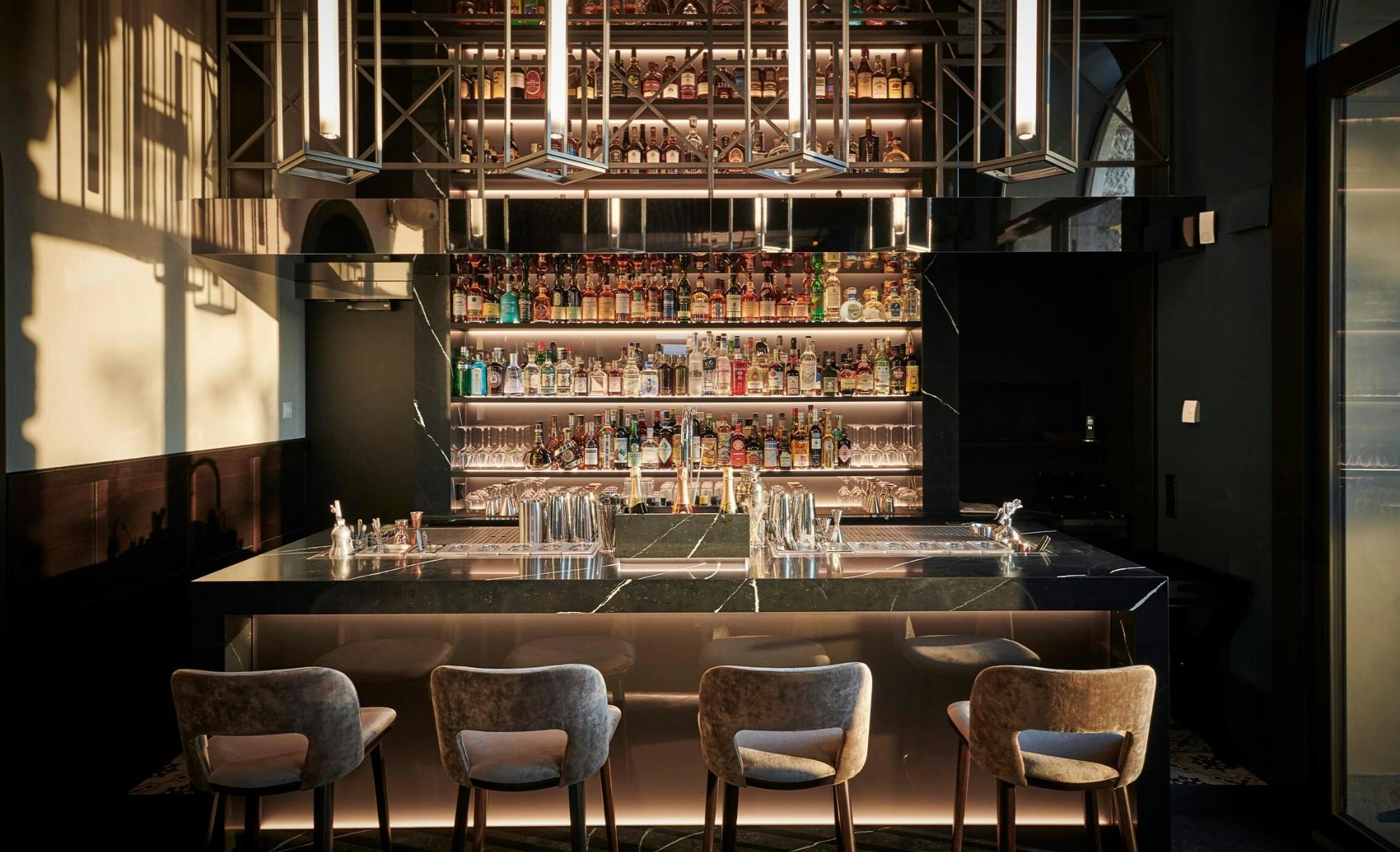 Location
Zurich (Switzerland)
Application
Bar counter and tables, Furniture cladding
Architecture / Design
Küng Schreinerei & Innenausbau
Bar Am Wasser: excellent on all levels
As you approach the fantastic Bar Am Wasser, you will notice something interesting: every day there are queues outside its doors. The reason? Apart from its great location in the exclusive Stadthausquai district, halfway between Lake Zurich and the Limmat River, its luxurious interior spaces and unique bar culture are worth mentioning. In fact, its team has been awarded the best in Switzerland for the past two years and its bartender, Dirk Hany, has been voted the best in the country.
Its iconic décor features sumptuous ornamentation reminiscent of the golden years through warm, dark velvet sofas, richly decorated high ceilings and stunning lighting design. A unique detail? Dozens of cocktail shakers, specially shipped to Zurich by mixologists from around the world, hang on its walls. And an added bonus: panoramic views of Lake Zurich and the Alps. In fact, the bar has recently been awarded for its excellent location at the Swiss Location Awards 2022.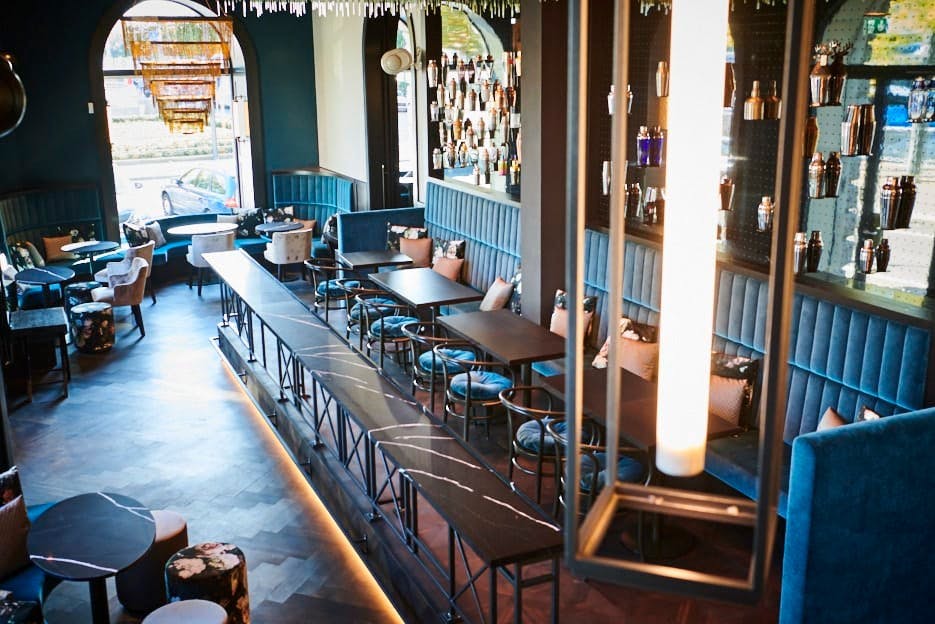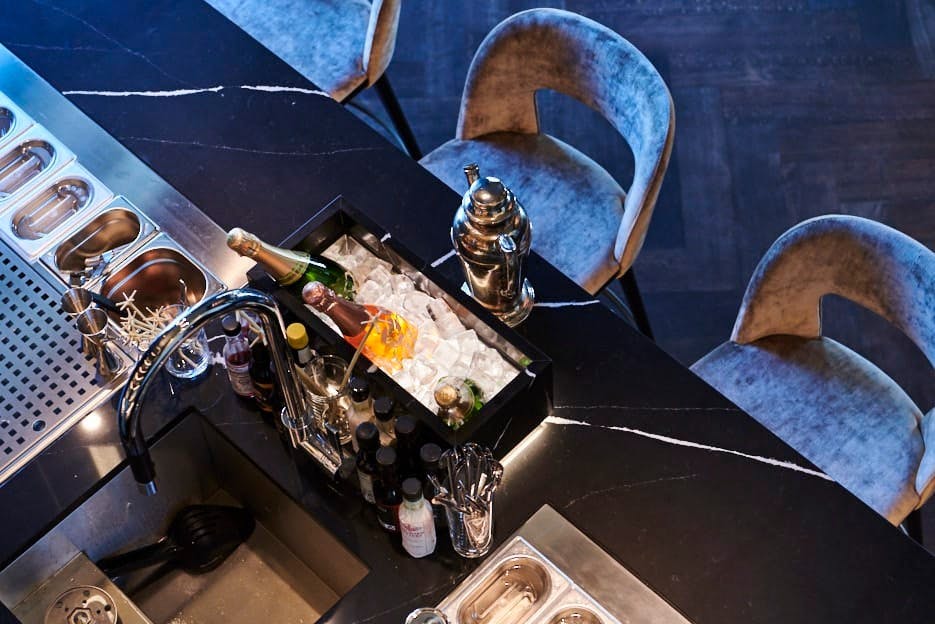 Silestone Et Marquina: a deep black background with dazzling white reflections for the bar counter of the renowned Bar Am Wasser
The beauty of Silestone Et Marquina stands out in the sophisticated and demanding interiors of the bar. "We developed the interior design of this 'jewel bar' with great care, using a wide range of materials", says Küng AG Schreinerei & Innenausbau, a studio known for designing high-quality, bespoke furniture. "Silestone Et Marquina stands out elegantly in different applications, including the tables and the iconic bar counter", they add.
Reminiscent of the beautiful and renowned Marquina marble (Spanish black marble), this Cosentino surface features a deep black background full of details and crossed by striking, powerful white reflections. 
This surface is available in polished and suede finishes. While the polished finish is extremely glossy and has a smooth texture and a rich, consistent colour, the matt finish offers a unique tactile experience thanks to its beauty and fineness. 
N-BOOST Technology for a Silestone surface with even more extraordinary properties
In addition to the traditional properties of Silestone, such as its high resistance to stains, acids, scratches and impacts (allowing the handling of hard objects with total peace of mind) or its easy maintenance, there are even more extraordinary properties available for this colour: the properties of the innovative N-BOOST technology.
"N-BOOST is the result of our R&D efforts to take Silestone's functionality to the next level", say Cosentino's experts. "This is a special treatment applied to the surface of the material at a molecular level that enhances its technical properties, making its cleaning and maintenance easier than ever, as well as its design features, offering more intense colours with spectacular shine thanks to the effect of light on its surface".
That being the case, it is clear that in an establishment like Bar Am Wasser, where only excellence is allowed, the choice of a top-performance surface like Silestone is absolutely essential.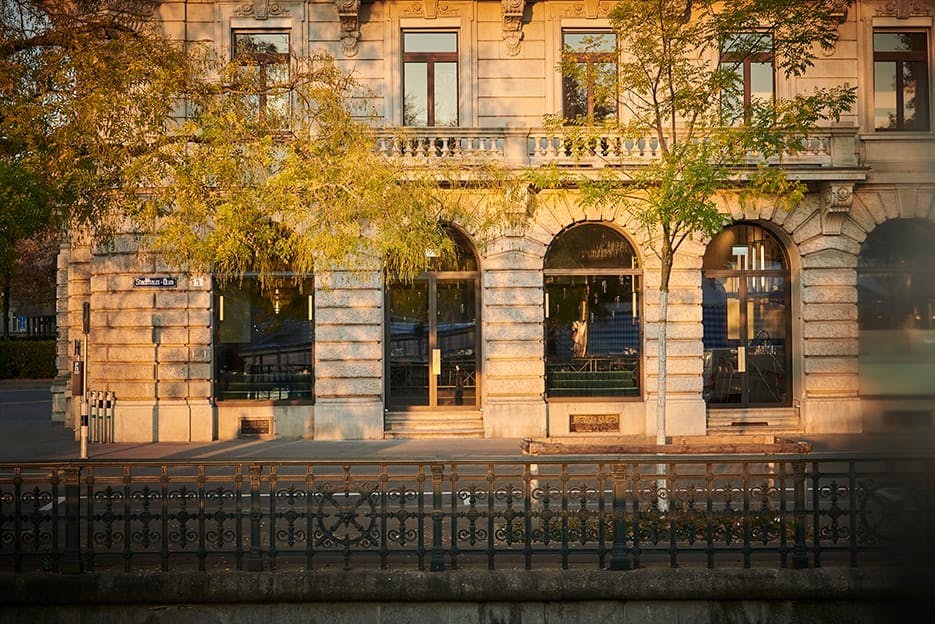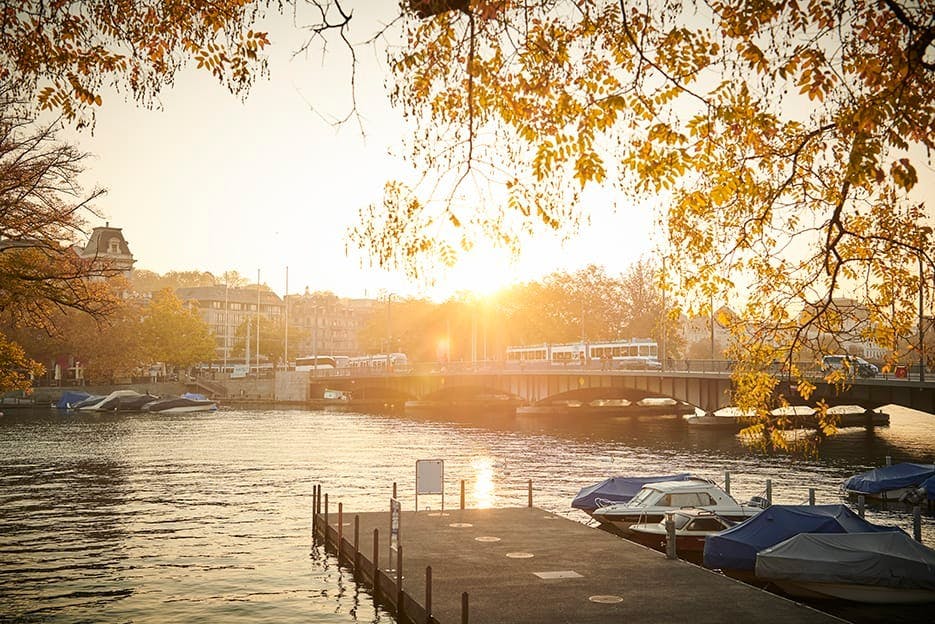 Cosentino's materials used in this project