Case Study
The largest façade project in the world featuring the Dekton ventilated system
Saadiyat Development and Investment Company (SDIC), B+H Architects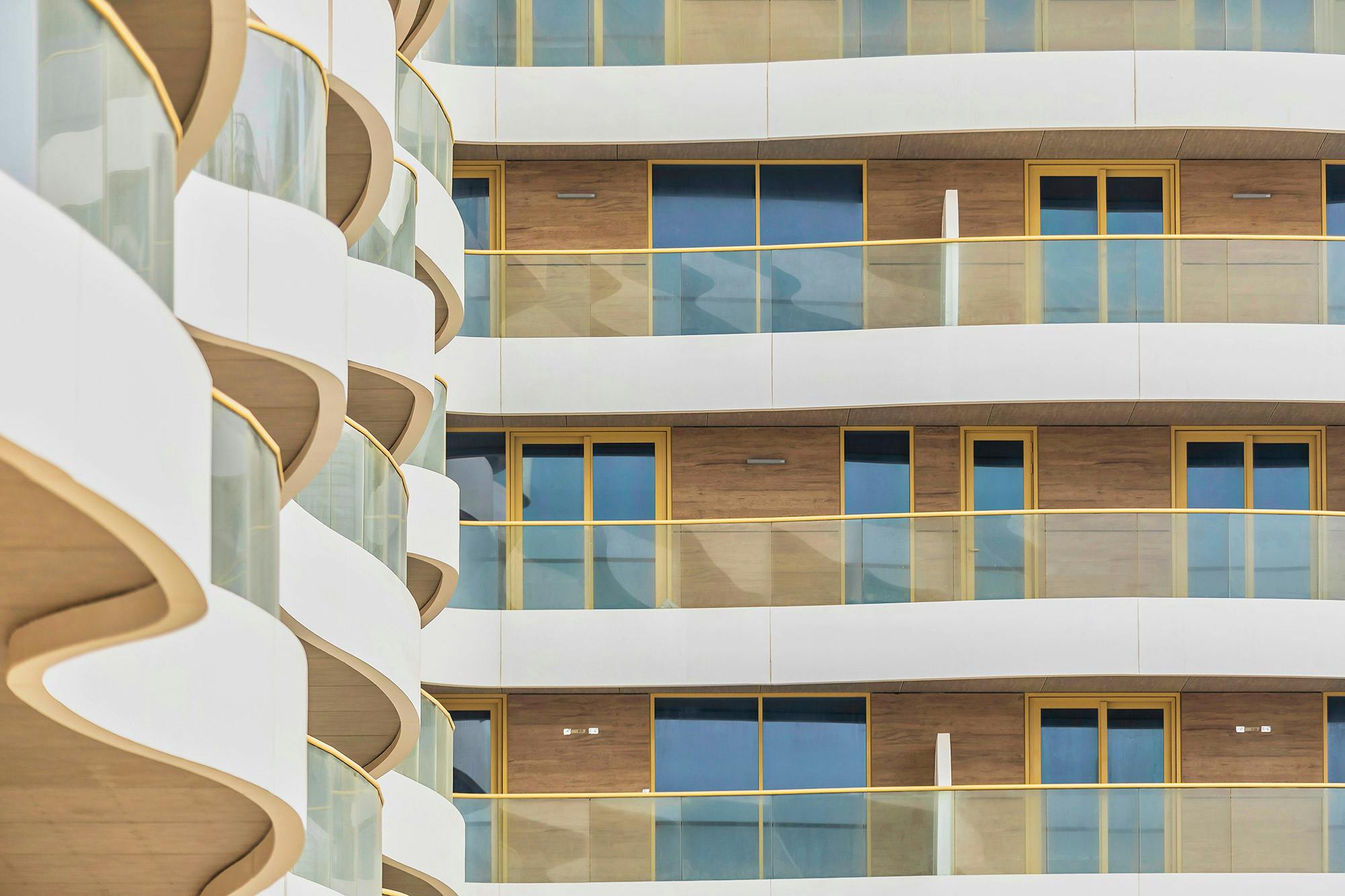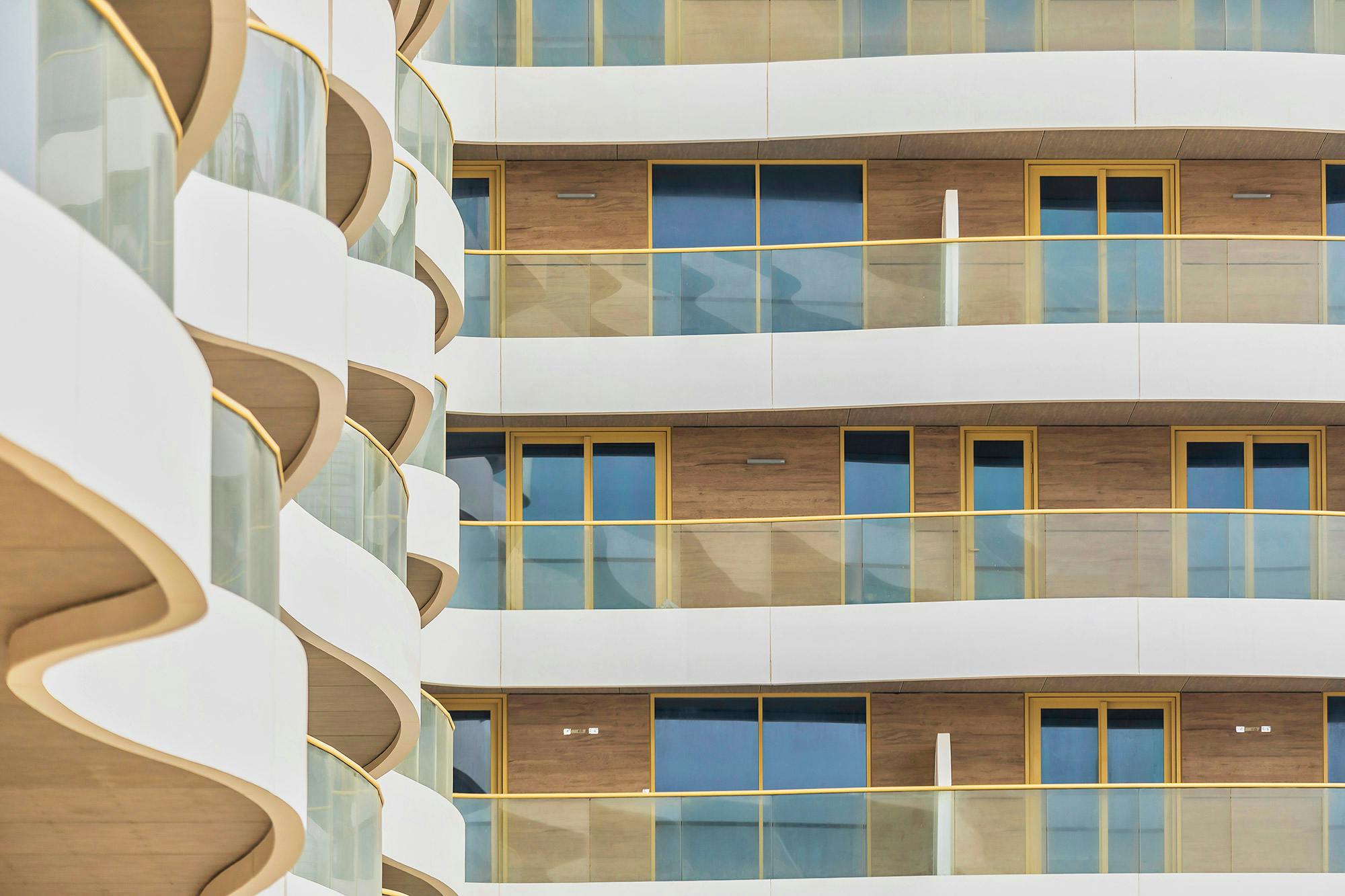 Location
Saadiyat Island, Abu Dhabi (UAE)
Contractor, Fabricator, Installer
Shapoorji Pallonji Group. Haz Marble
Architecture/Design
Saadiyat Development and Investment Company (SDIC), B+H Architects
Application
Ventilated Facade
Color
Valterra, Sterling, Zenith, Irok, Bento
Located on Abu Dhabi's Saadiyat Island, Qaryat Al Hidd is the west phase of the Hidd Al Saadiyat development – a large scale master planning, urban design, landscape, architecture and interior design project. This beachfront residential development by Saadiyat Development and Investment Company (SDIC) boasts a remarkable 9- kilometer arc of pristine white sand and stunning sea views. Inspiring an exlusive luxury lifestyle, this project consists of three zones, Sunrise, Garden and Sunset Residences, featuring 12 buildings and housing over 1,100 apartments.
The buildings are designed to maximize views whilst harmoniously responding to the unique location and surrounding waterfront. Sunset residences with its undulatingfaçade, reflects the waves of the Arabian Gulf while the façade design of the Sunrise residences focuses on linear elements to evoke the near still channel it fronts.
An overall master planning strategy integrates flowing landscape design, activated street edges and cohesive circulation and access corridors, to create a balanced and distinctive residential community. Lush greenery and ornamental gardens connect the zones enhancing pedestrian accessibility and comfort.
Cosentino material application on façade
Covering a total surface area of 55,000 sq.mtrs., enveloping 12 residential buildings, Qaryat al Hidd is currently Cosentino's largest façade project in the world featuring the Dekton ventilated system with undercut anchors.
Right from the choice of colours to material thickness, facade design, optimization to reduce material wastage, fabrication and installation, Cosentino's Dubai team worked hand in hand with the client on this milestone development.
The project features 5 colourways: Valterra, Sterling, Zenith, Irok and Bento, chosen for being a perfect fit to the beige and brown colour palette inspired by the hues of the local landspace.
The 40,000 façade panels required for this project were all cut to size, pre-fitted with accessories, labelled, numbered and shipped from HQ to be installed on site with ease and zero room for error. The result is this stunning large-scale residential project that is Qaryat al Hidd.
Cosentino's materials used in this project



Explore Similar Case Studies