Case Studies
The largest shopping centre in Asturias gets a fresh, new look with Dekton
Broadway Malyan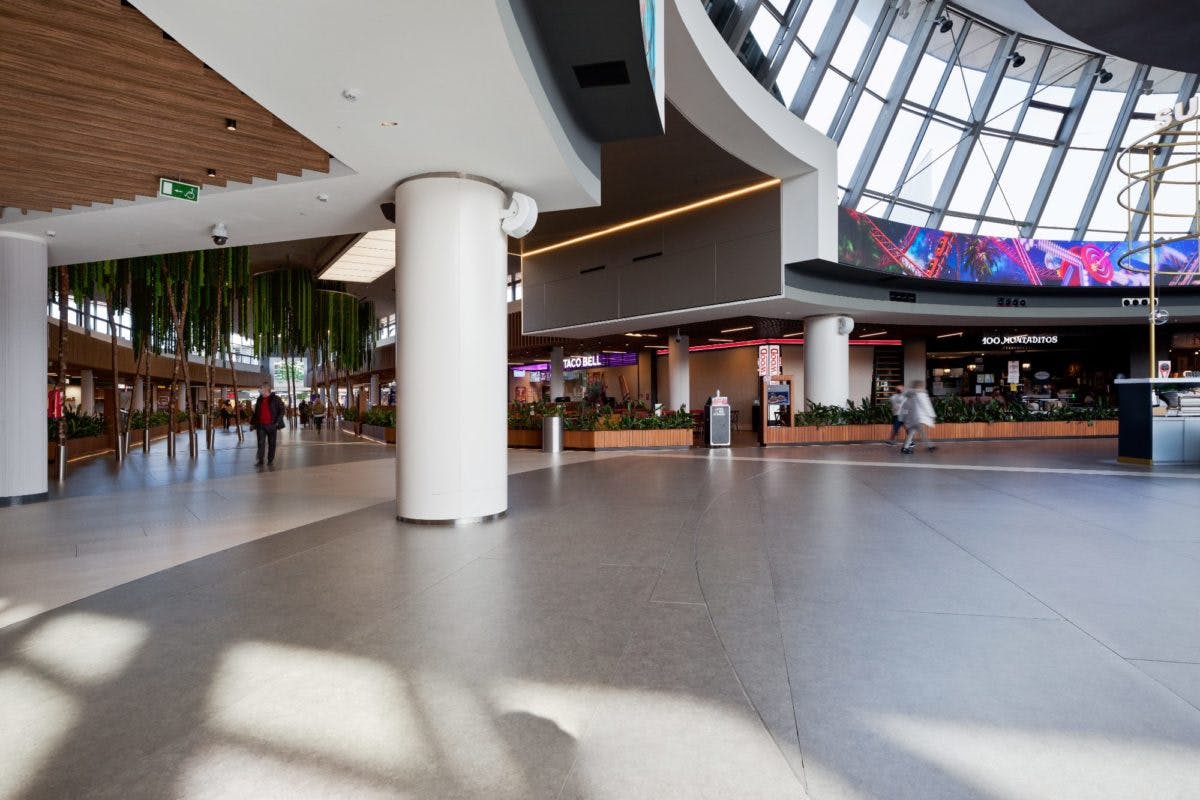 Location
Paredes, Lugones, Asturias (Spain)
Application
Flooring and vertical cladding in main galleries, restaurant area and toilets.
Architecture / Design
Broadway Malyan
Color
Vegha | Blanc Concrete | Keon | Kreta
With 144 establishments, including a cinema, bowling alley, restaurants, fashion shops and national and international services, the Parque Principado shopping centre is the largest leisure and shopping centre in Asturias. 
First opened in 2001, the centre has recently been renovated by the renowned architecture firm Broadway Malyan. As a result of this renovation, two new entrances and an eye-catching exterior façade inspired by the movement of the typical vegetation of Asturias have been created, the outdoor terraces have been enlarged and the interior of the shopping centre's street level has been completely redesigned to create 16 new retail units and a new interior 'plaza'.
According to its creators, the renovation project aimed to "bring the image of the shopping centre up to date through the use of contemporary and avant-garde architecture, with a focus on detail". The final result is a "customer-friendly building, very different from the typical cold and impersonal shopping centre atmosphere".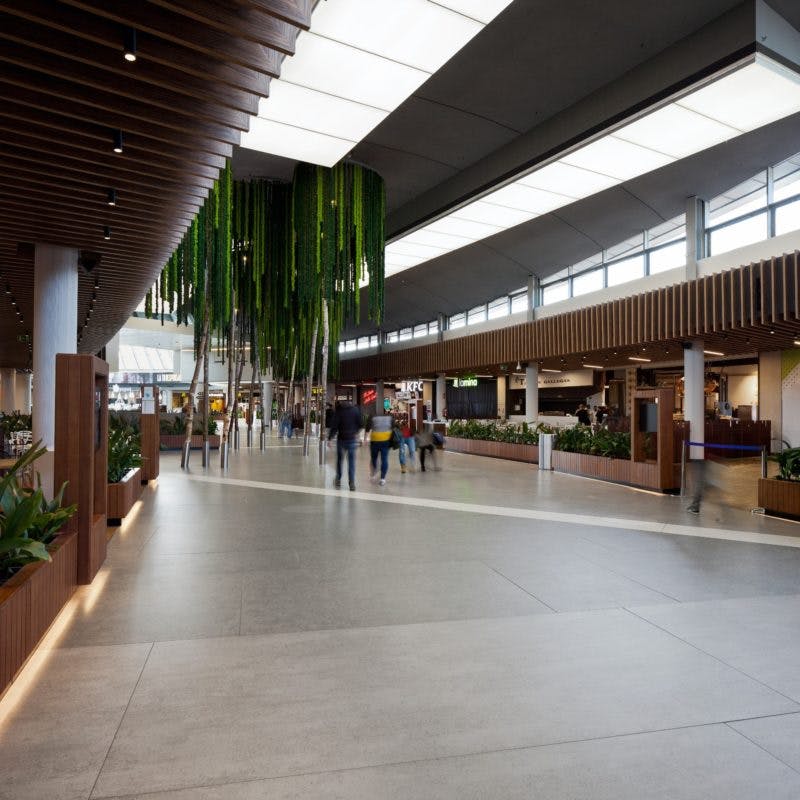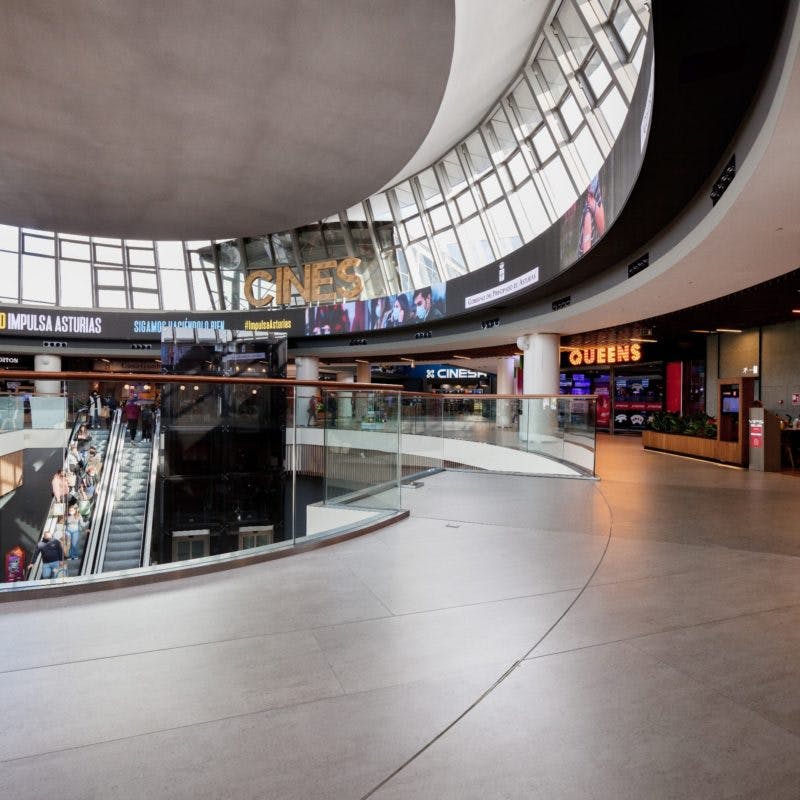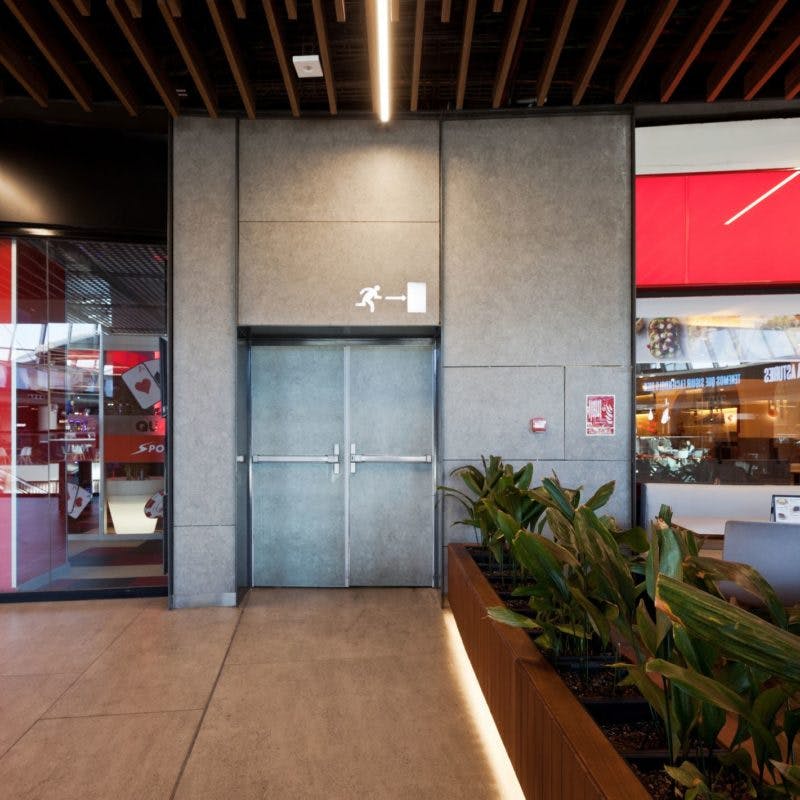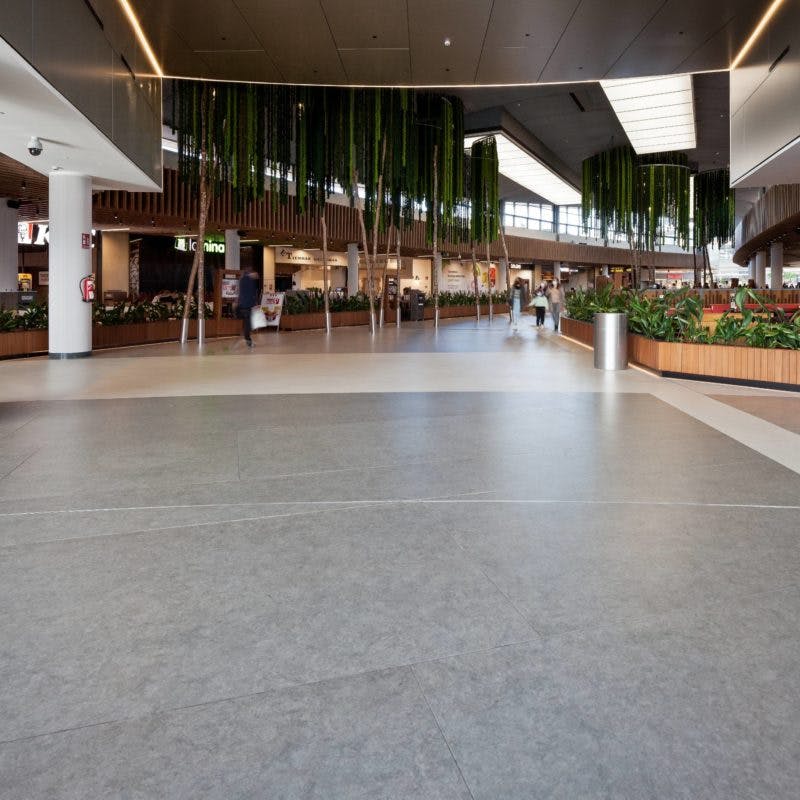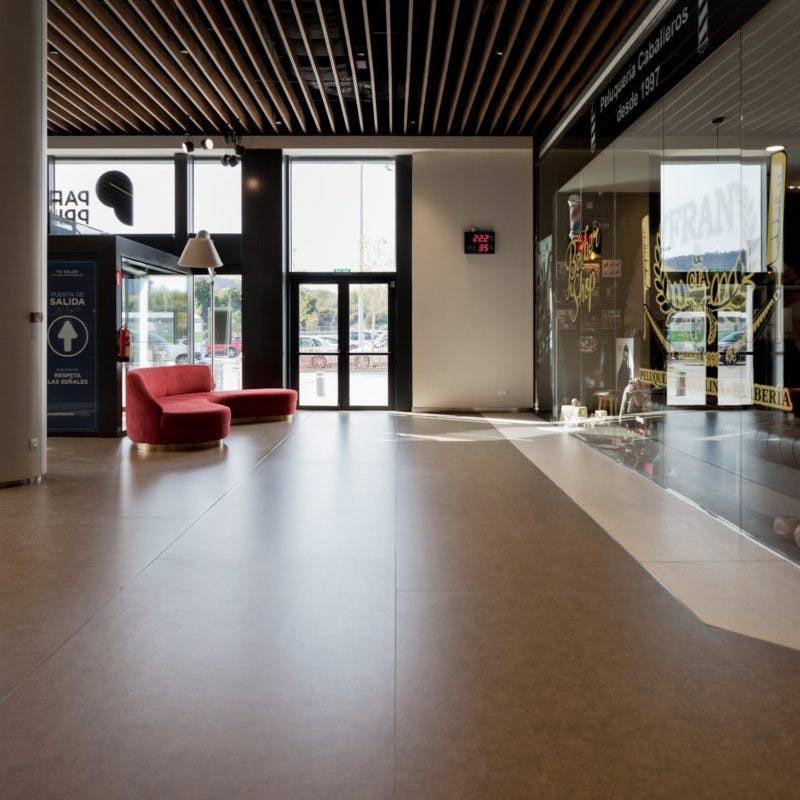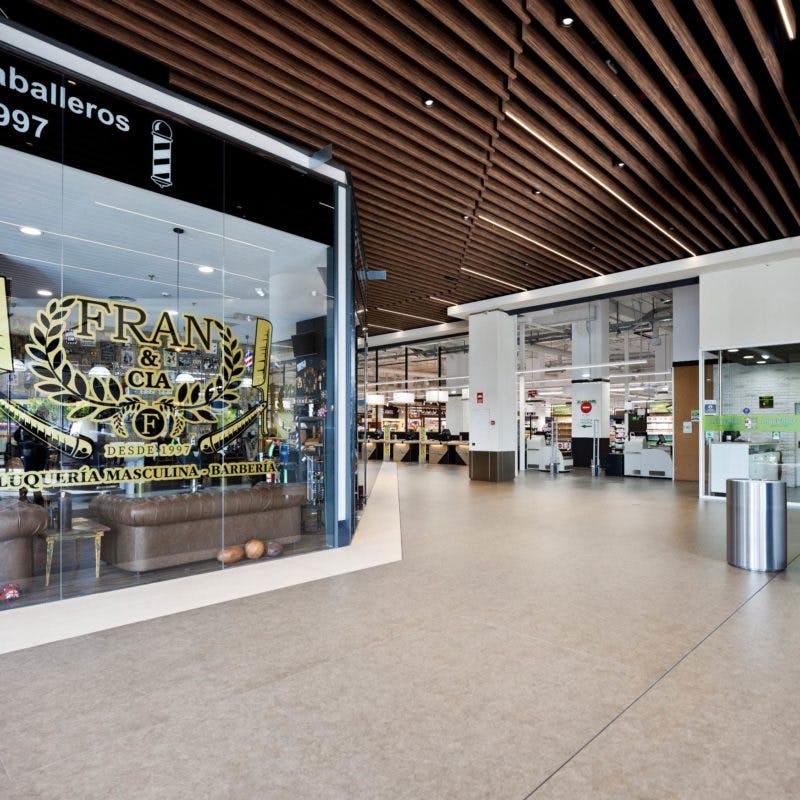 Dekton, the perfect partner for a modern and stylish renovation
To highlight these aspects, the architecture firm chose Dekton, Cosentino's innovative, ultra-compact and high performance surface, which offers endless design possibilities for indoor and outdoor spaces. In this case, the Dekton surfaces were used for a number of vertical interior claddings as well as for the flooring, forming a seamless floor.  
"We were looking for a refined architectural design, and for this we chose Cosentino's flooring, which conveys all its character", the studio says. "We designed a floor in soft, solid colours that convey calm for a pleasant customer experience, and used large format slabs to minimise the presence of joints so that the floor creates a sense of continuity designed to convey the calmness of the planned space".
Grey shades of Dekton for a relaxed and modern space
Different colours were chosen to enhance the serene yet avant-garde atmosphere of the shopping centre. First up is Dekton Vegha, a colour inspired by natural limestone and sandstone formations. Its storm grey tone, with a very distinctive chromatic density, offers a textured and intense visual effect, without becoming dull. Undoubtedly, a very tasteful choice.
Dekton Keon, a lighter and brighter shade, was used in combination with Dekton Kreta to enhance the pairing of naturalness and modernity. Inspired by traditional cement floors and evoking a sense of serenity, this colour is becoming a must have for today's interior design projects.
Its design is homogeneous and restrained, although it includes darker or lighter areas depending on the density of the pattern. Furthermore, thanks to its matt texture and grey shade, it combines with all types of materials and is perfect for all types of applications, such as the floor in this project.
Last but not least, Dekton Blanc Concrete, a subtle aged white with small spots and veins in light grey and beige, was used to create a contrast with the range of grey tones mentioned above. All colours except Keon were used for both floors and vertical claddings.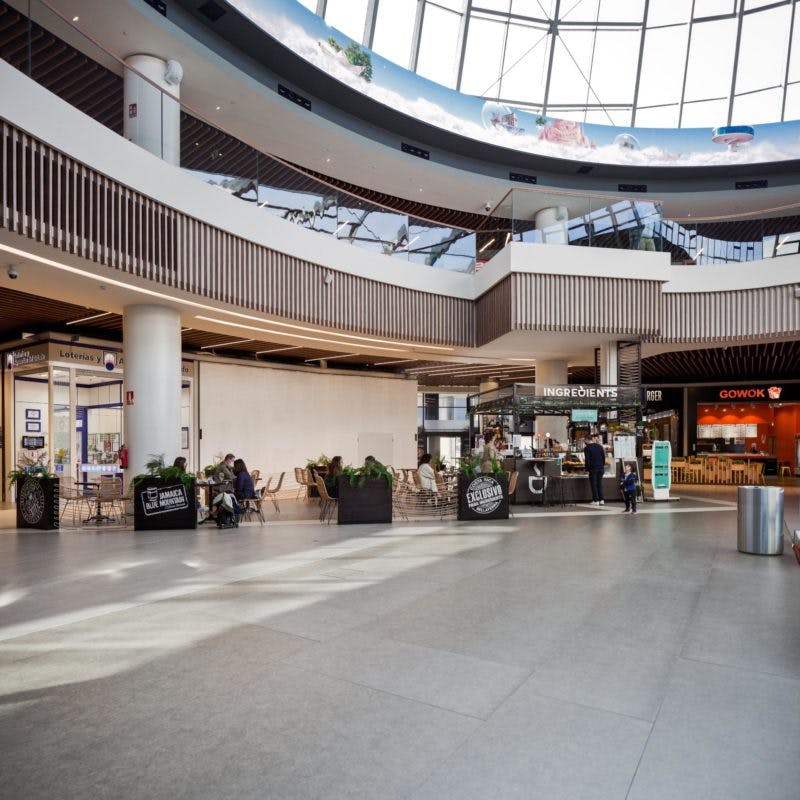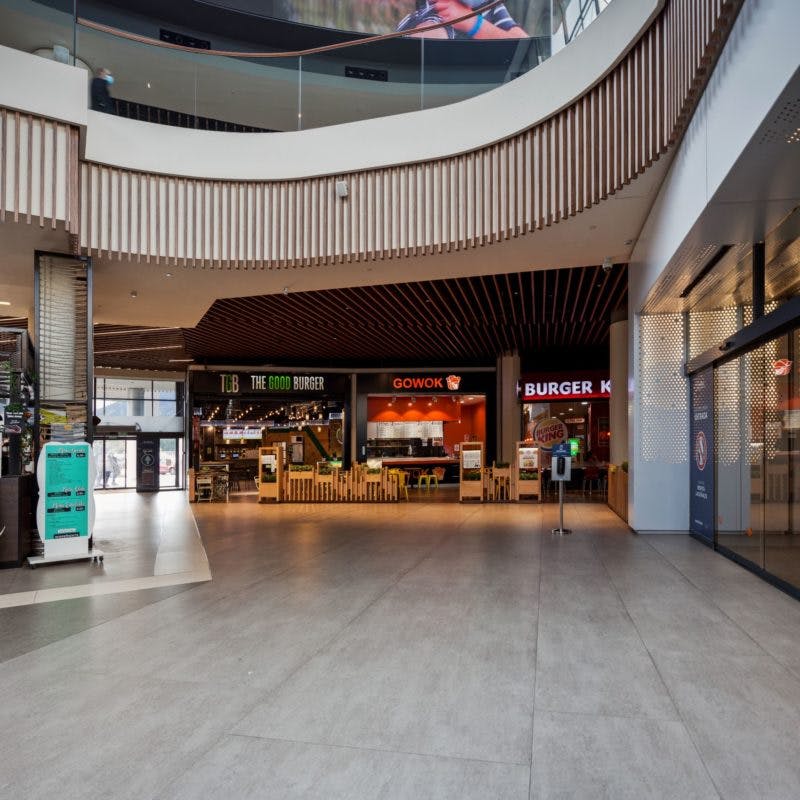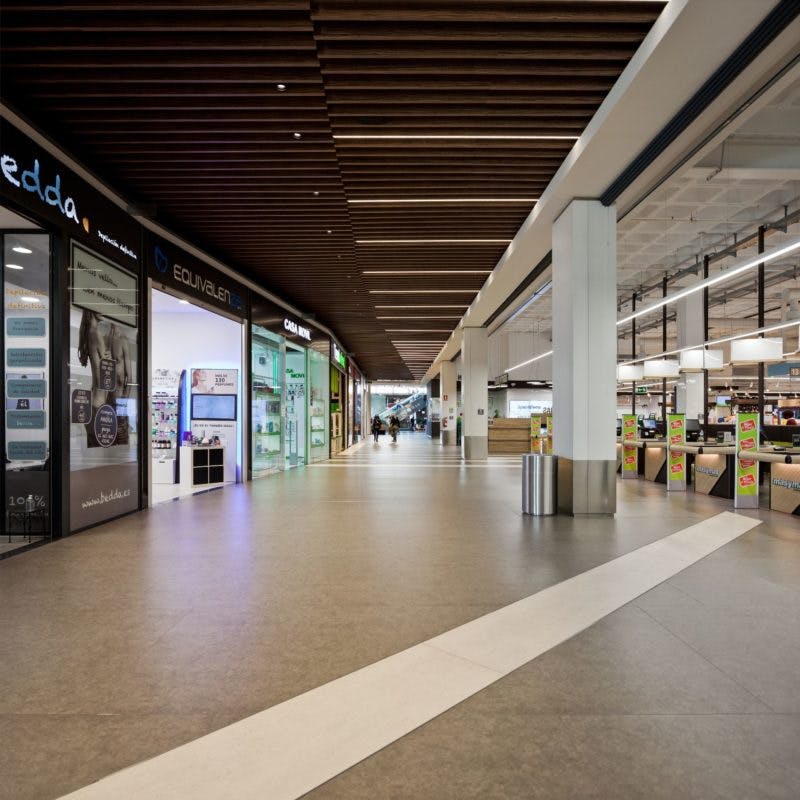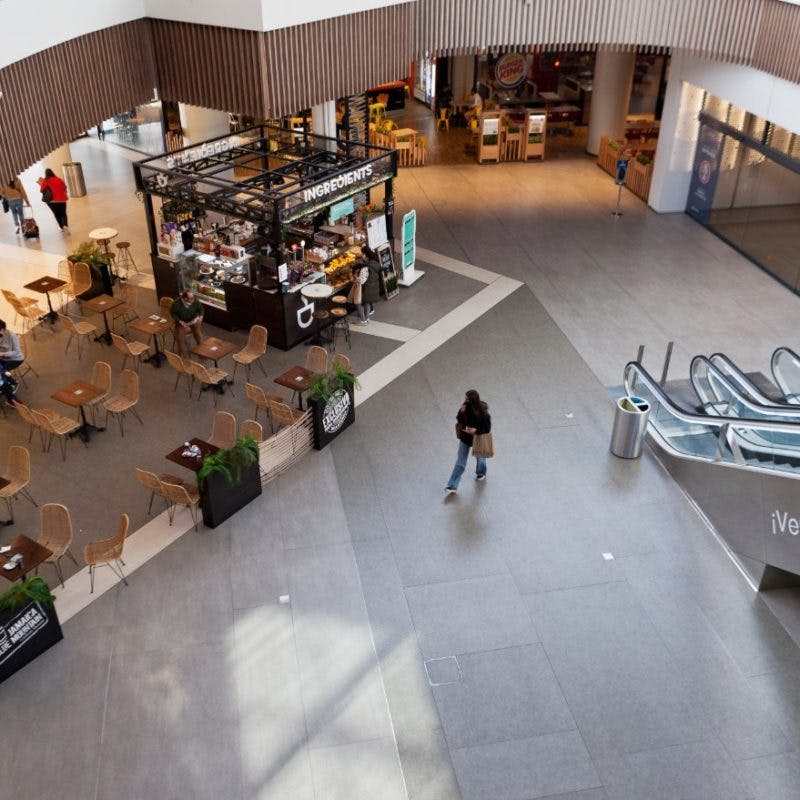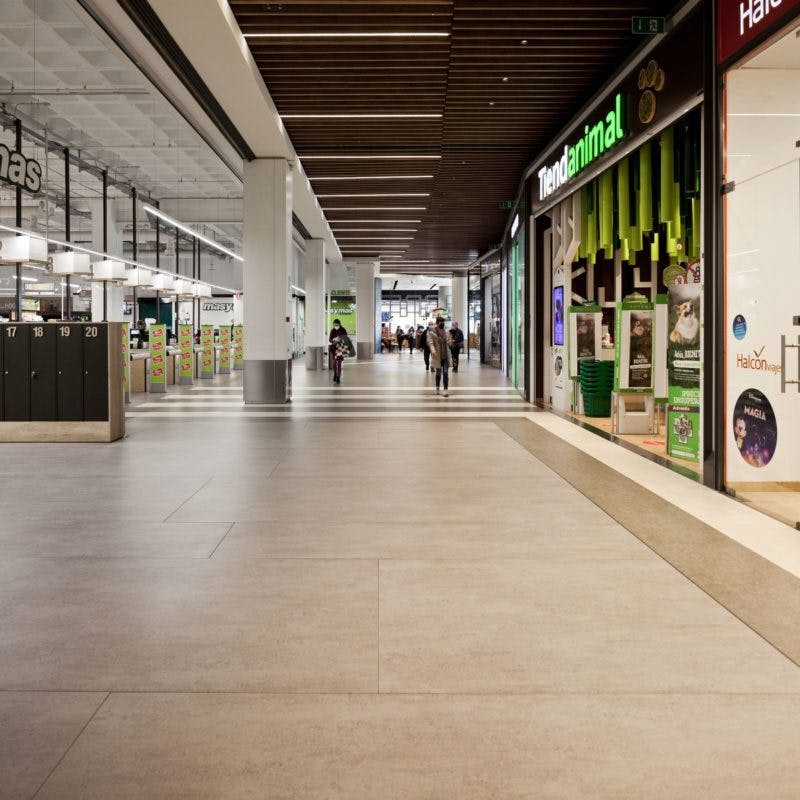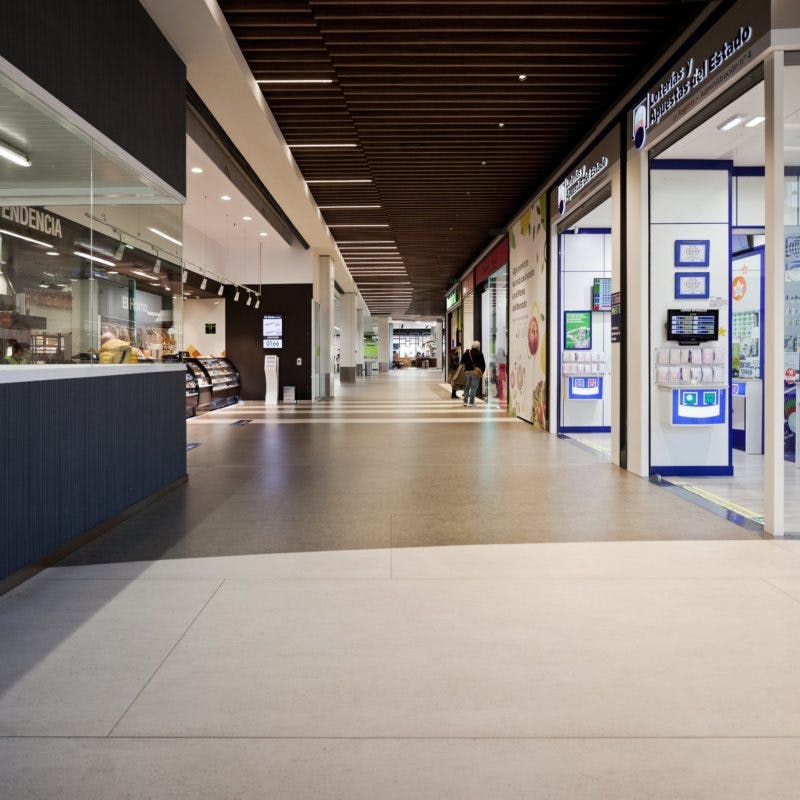 Dekton, high tech at the service of design
"Working with Dekton has been a very constructive experience. Using state-of-the-art materials resulting from modern technology is very helpful when it comes to constructively defining the architectural concept of the project, so that it powerfully conveys the intended purpose. Cosentino's range of materials was a fantastic tool to achieve this", the studio says.
Cosentino's materials used in this project