Case Study
Welcoming elegance and quality materials for a meeting area
Hans Kuijten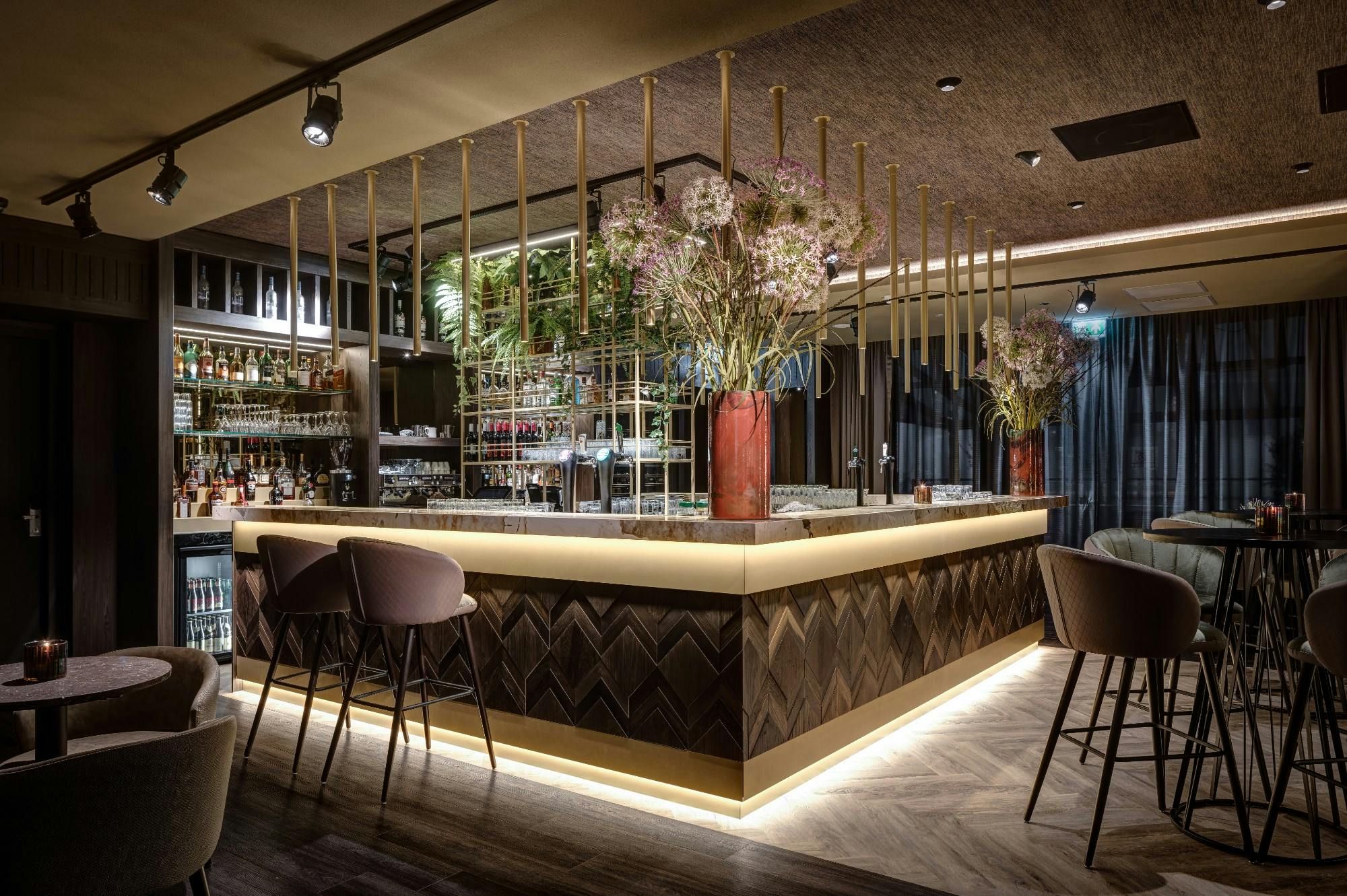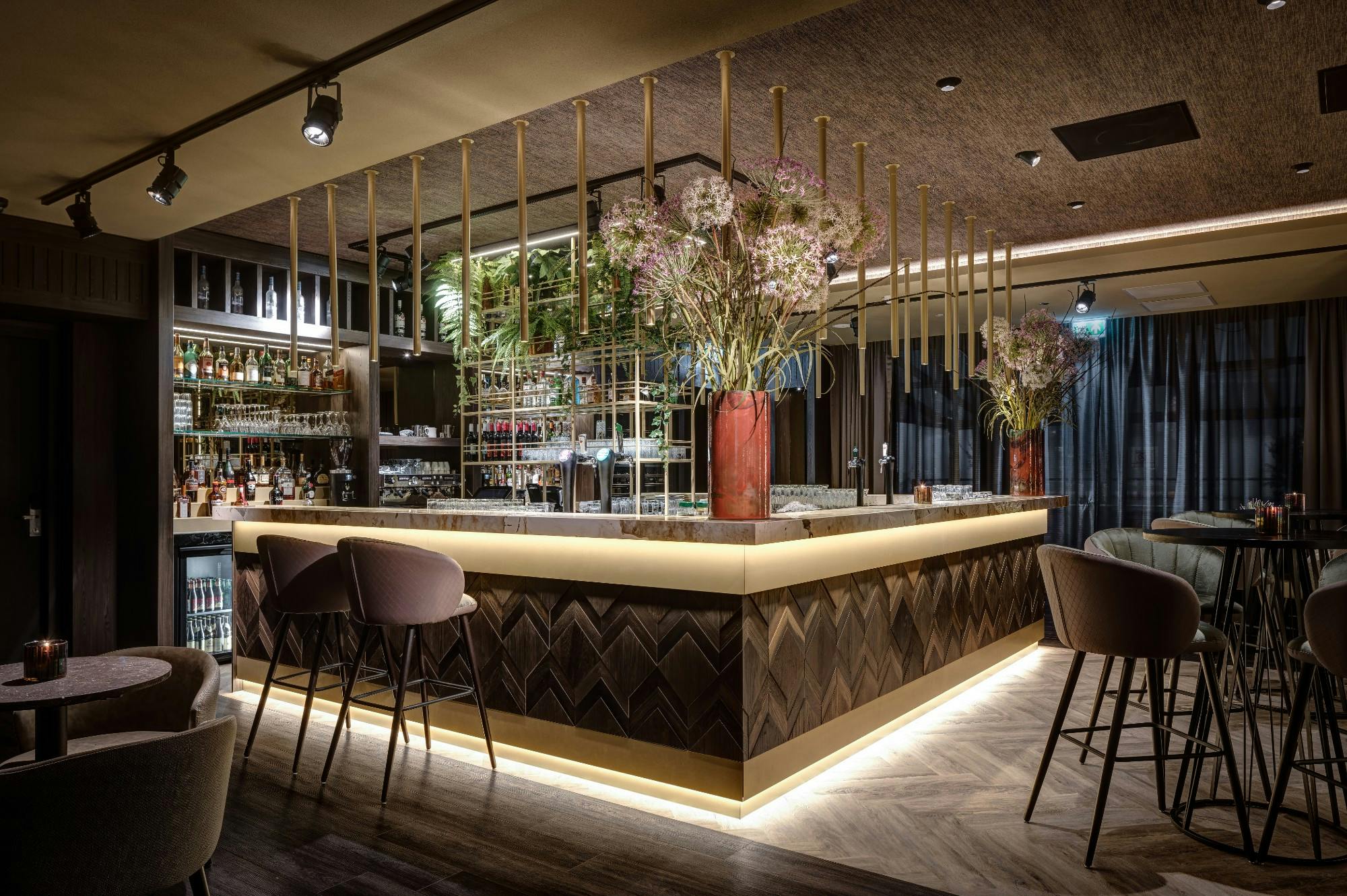 Location
Van der Valk, Duiven, The Netherlands
Architecture/Design
Hans Kuijten
A hotel bar perfect for sophisticated gatherings
Creating a new layout for the bar, with a design based on warm colours and special materials to give it a unique touch, was the wish of the owner of the Van der Valk Hotel Duiven, located in the city of the same name, in The Netherlands. The proposed design for this radical change, realised in collaboration with the Hans Nuijten and Nijboer studios, was beyond expectations. The result is a bar area with a luxurious and intimate atmosphere, full of quality details
A perfect combination of a homely atmosphere and an ideal business environment. Furthermore, the use of different types of illumination and materials, including Dekton, has resulted in a space of great versatility and functionality.
The charm of natural stone
From the outset, the project designer was clear about the colour to be used to define the character of the space. Dekton Khalo, a colour inspired by Patagonia natural stone, was the perfect solution to give the space the elegant touch of this granite so appreciated for the richness of its colours. Its subtle spots in black, pale gold and coffee brown blend in perfectly with the bar furniture. Furthermore, thanks to its polished finish, achieved through Dekton XGloss technology, Khalo features a special texture that is enhanced here by a combination of subdued lighting and highlights.
Do you need help with a project?
Contact our specialists for advice
Do you need help with a project?
Contact our specialists for advice
The countertop in Dekton Khalo is the perfect match for the large square bar in the centre of the space, fully equipped with state of the art appliances. Dekton's technical features are particularly suitable for this work surface. High durability, scratch and stain resistance and easy cleaning make Dekton the perfect solution to ensure that the surface stays looking as good as new.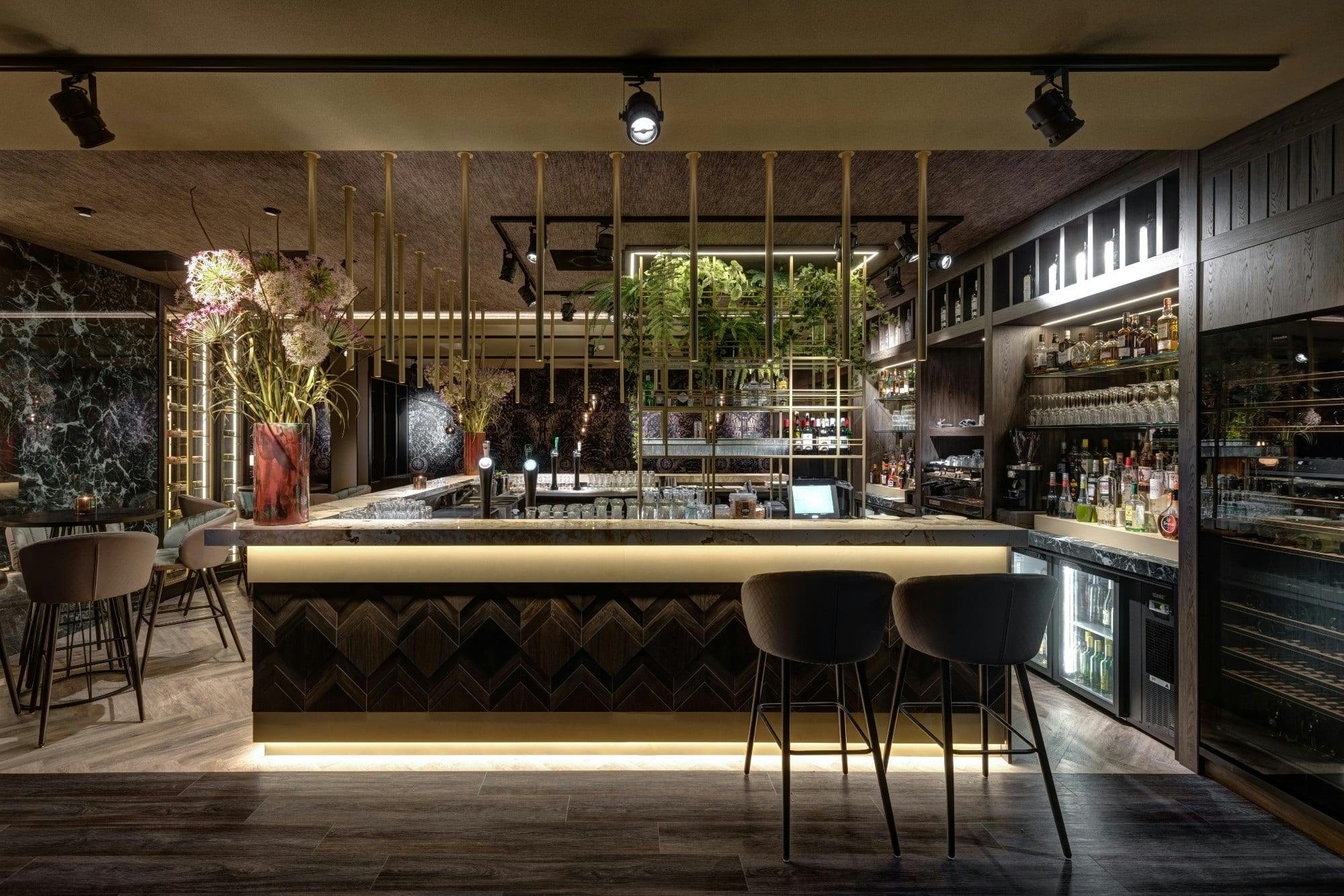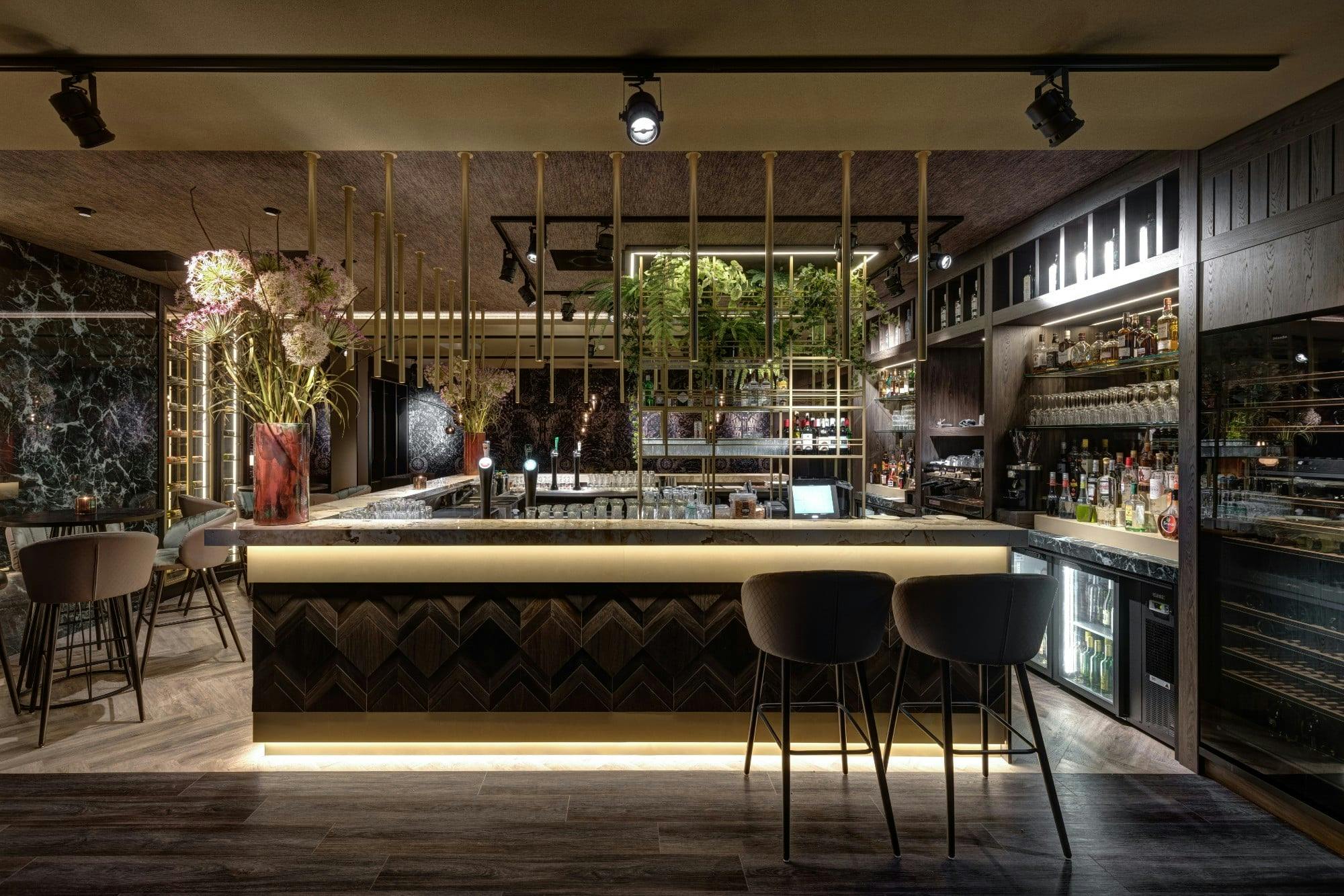 Cosentino's materials used in this project
Explore Similar Case Studies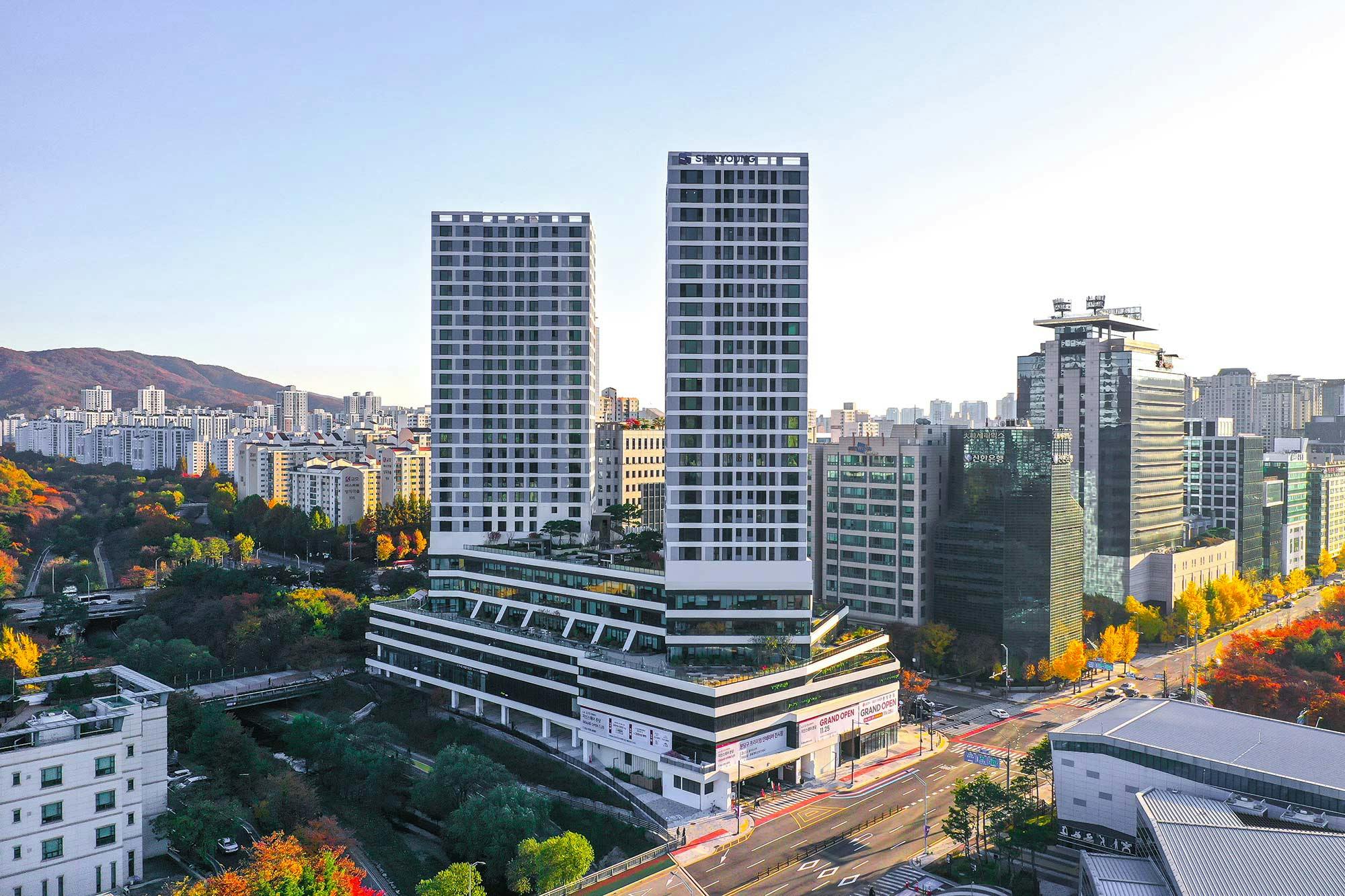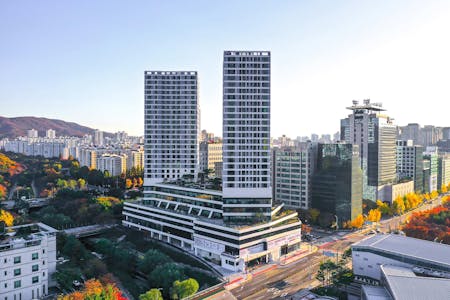 Korea: Ode to contemporary architecture amidst Sakura blossoms thanks to Dekton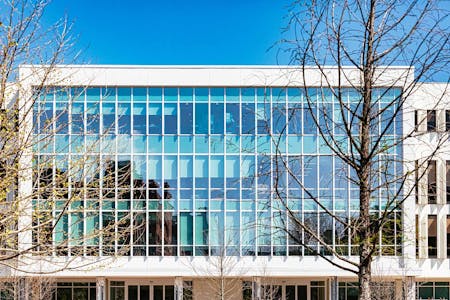 Dekton supports the Colbert Library addition to the Medical University of South Carolina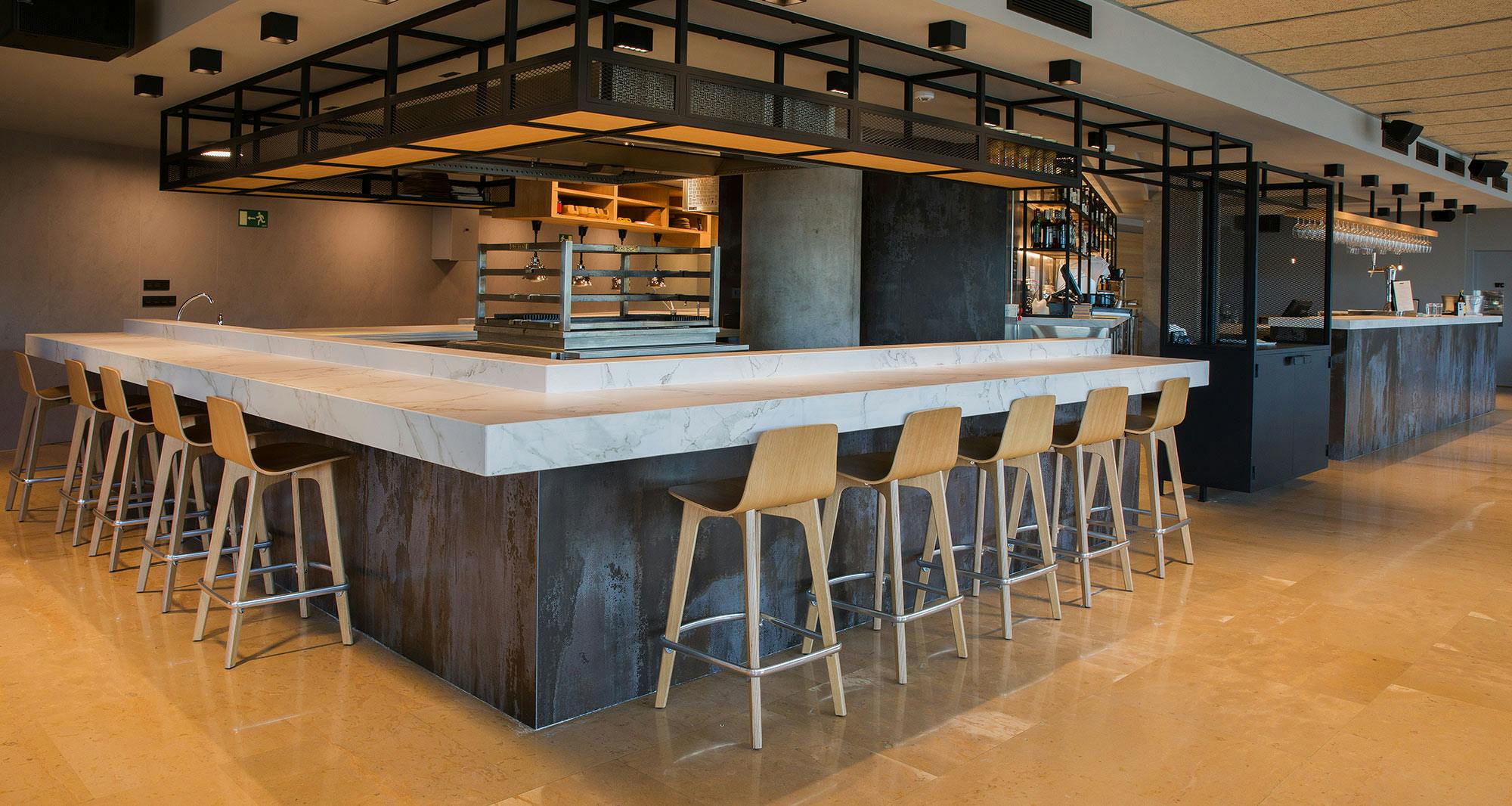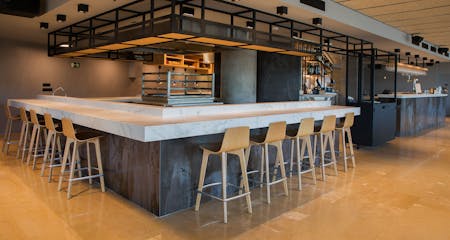 The new Muka restaurant revolves around fire amidst the natural beauty of Dekton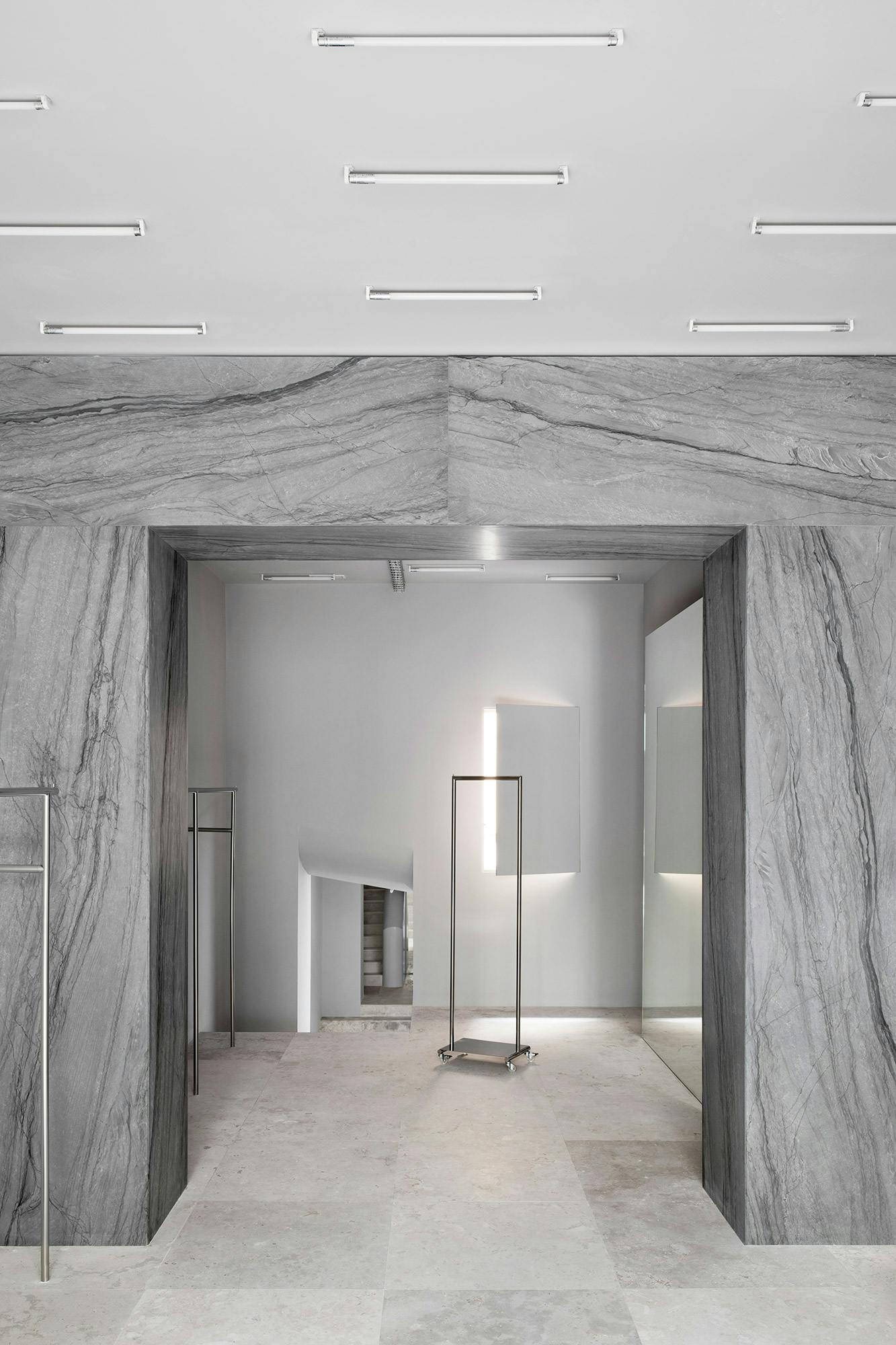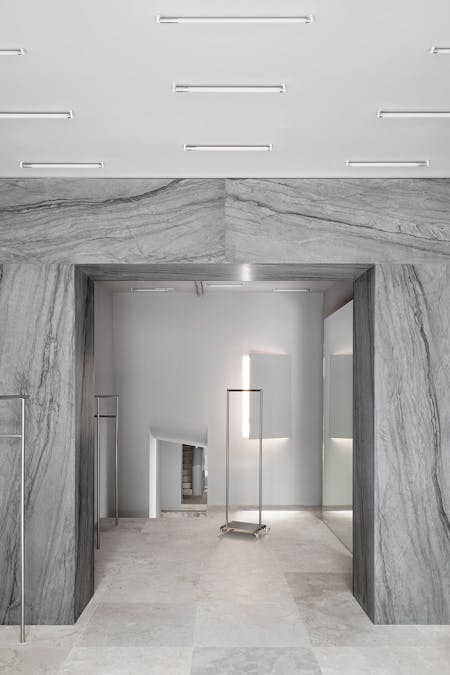 A monolithic arch in Sensa Platino gives character to a new fashion shop in Madrid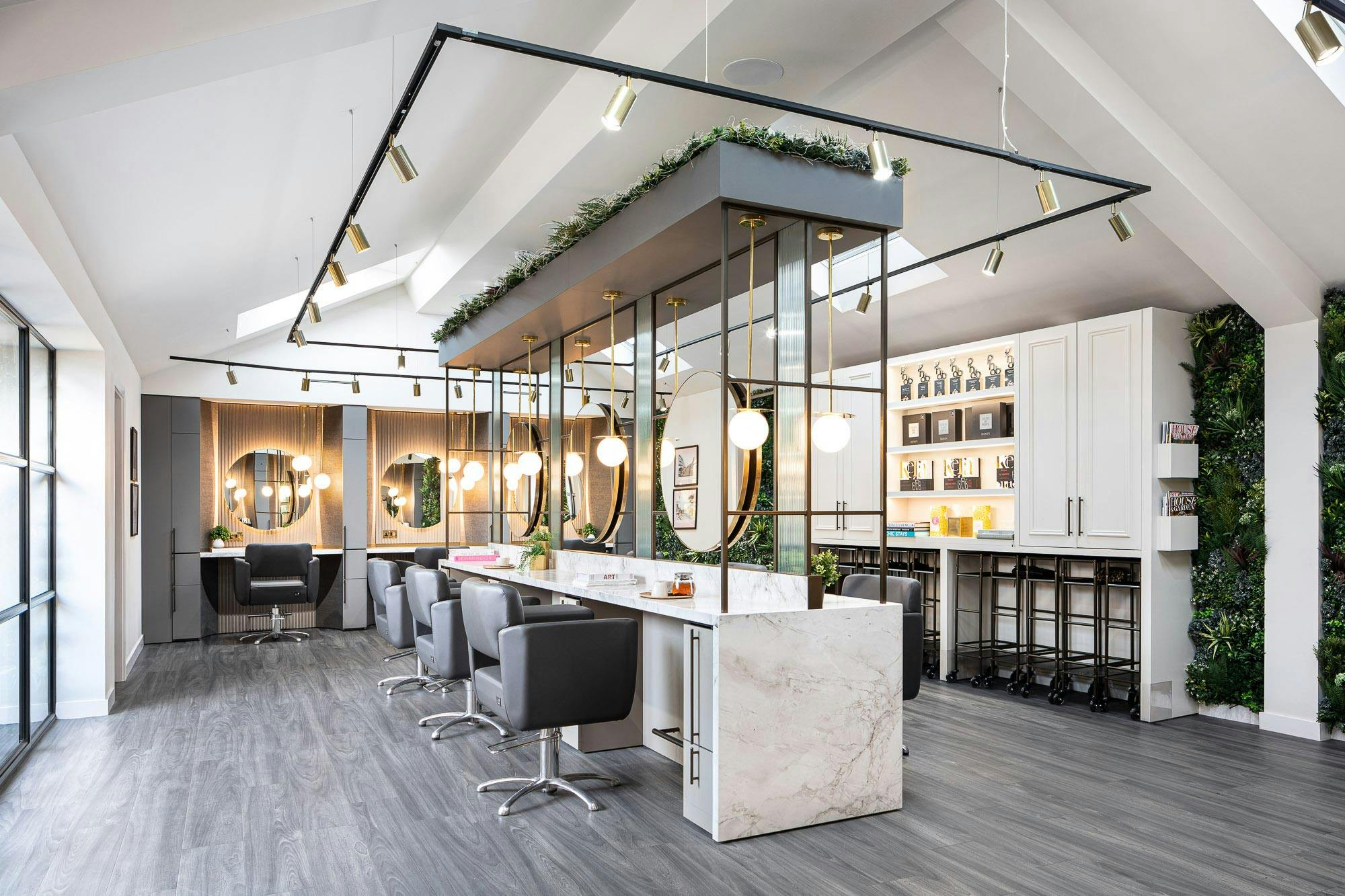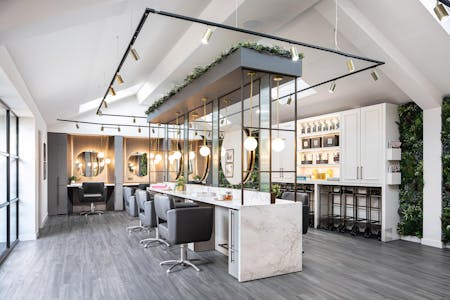 Dekton is as Stylish as it is Practical at Luxury Surrey Hair Salon, Leo Bancroft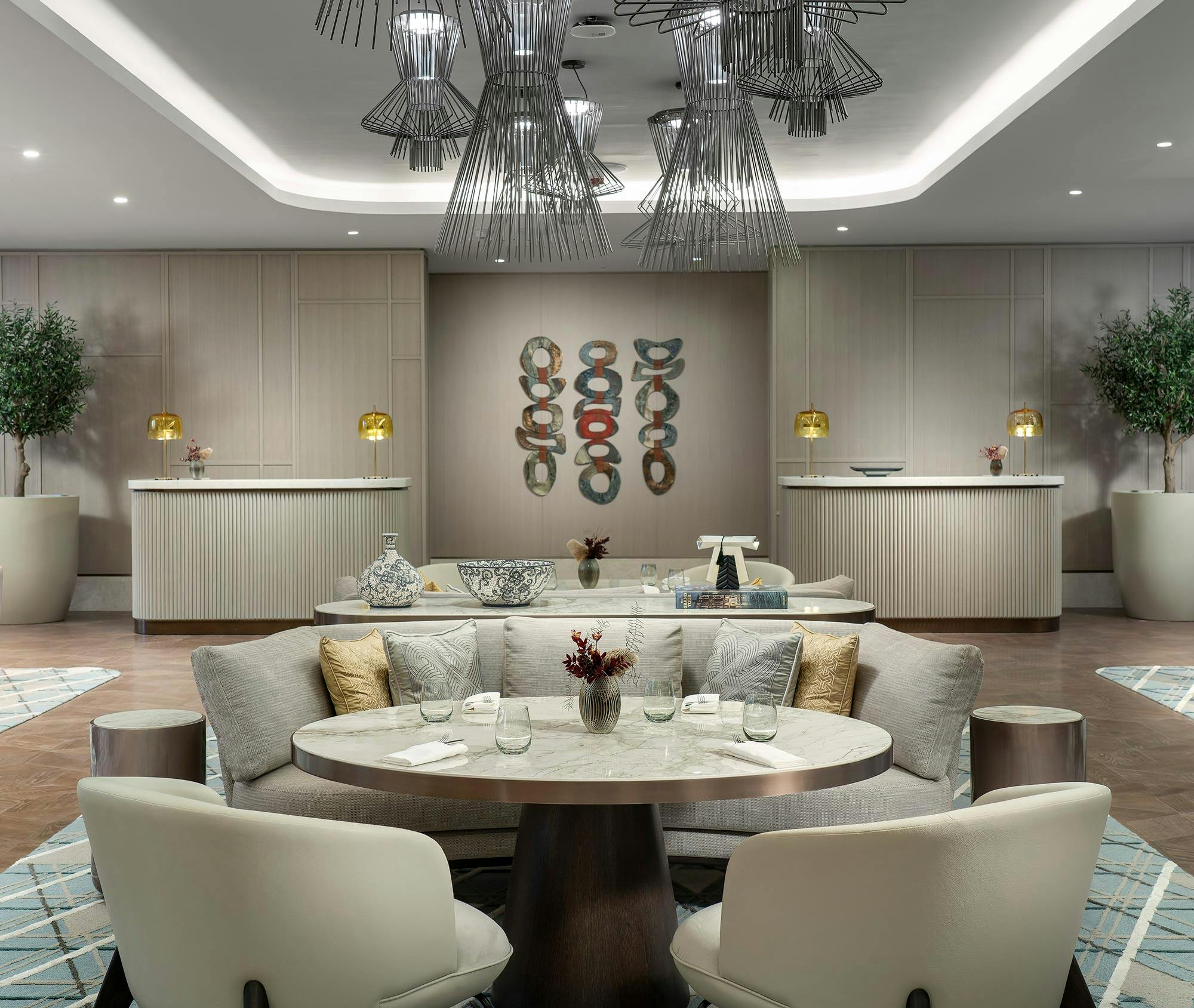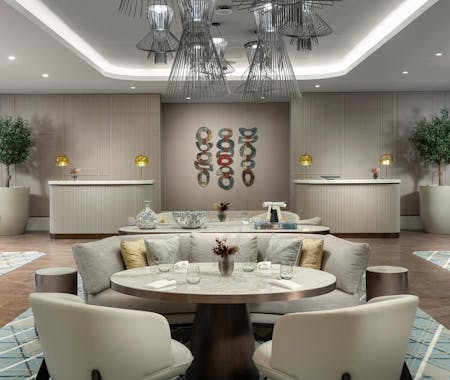 Dekton and Silestone, the sturdy and stylish surfaces chosen to enhance the luxurious design of a new 5-star hotel in Istanbul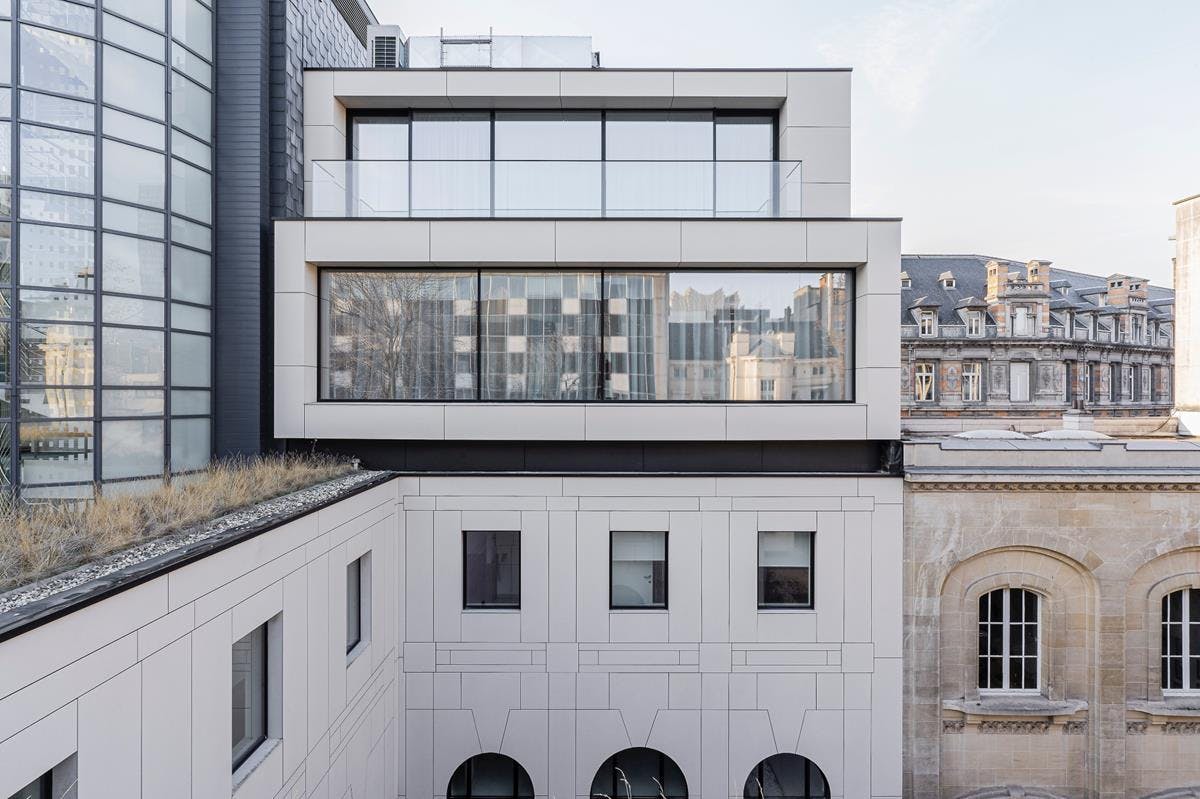 Reflections in Dekton: the renovation of the classicist building The Duke in Brussels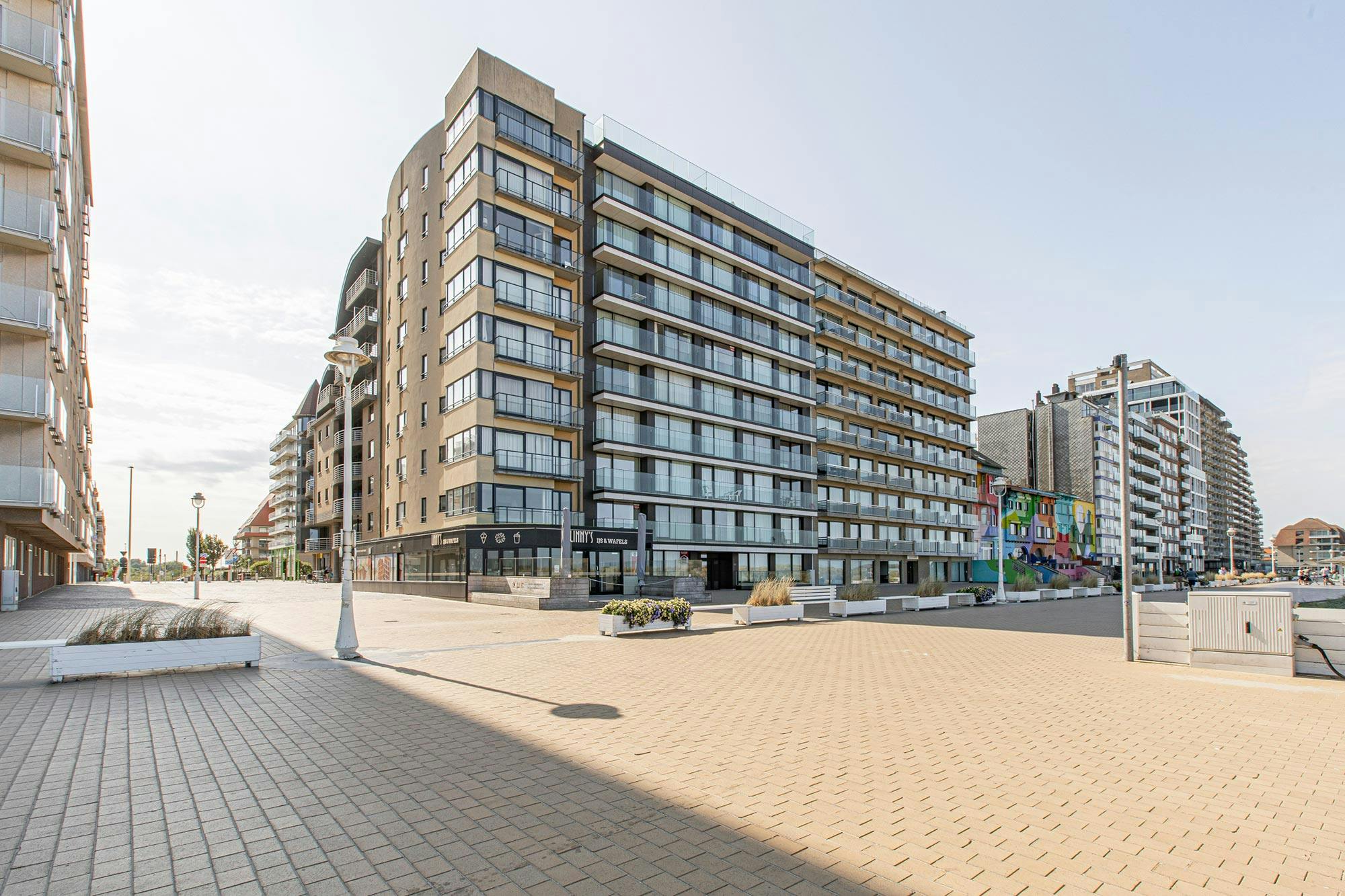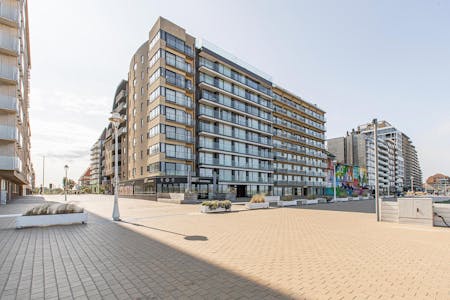 Dekton in a former classic residential building in Nieuwpoort, Belgium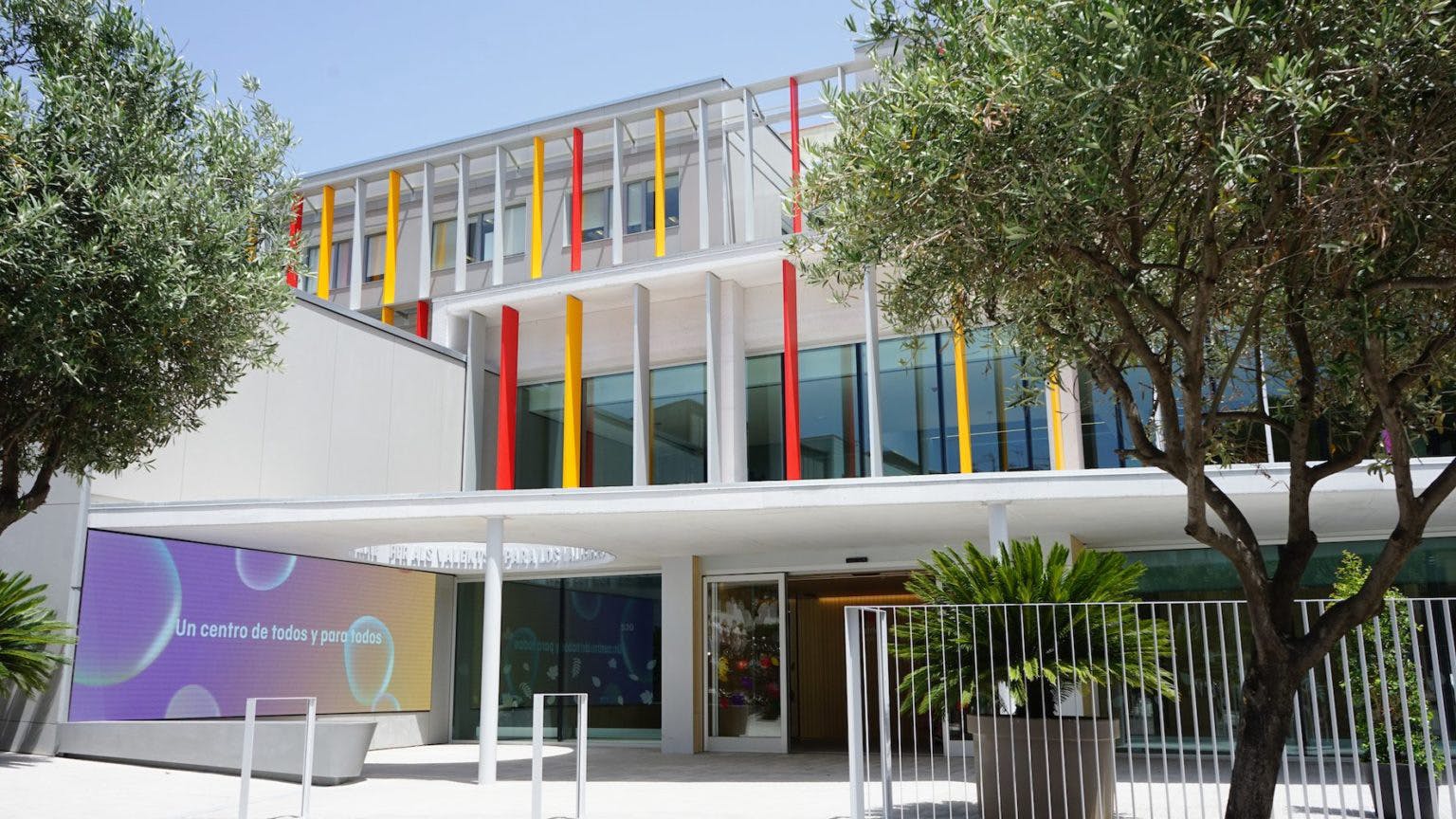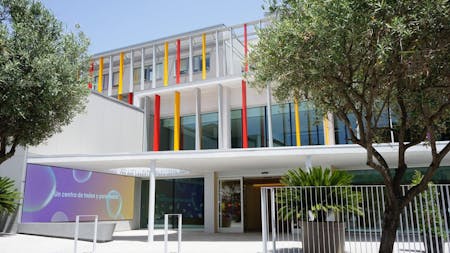 Cosentino donates the façade cladding for the first monographic paediatric oncological centre in Spain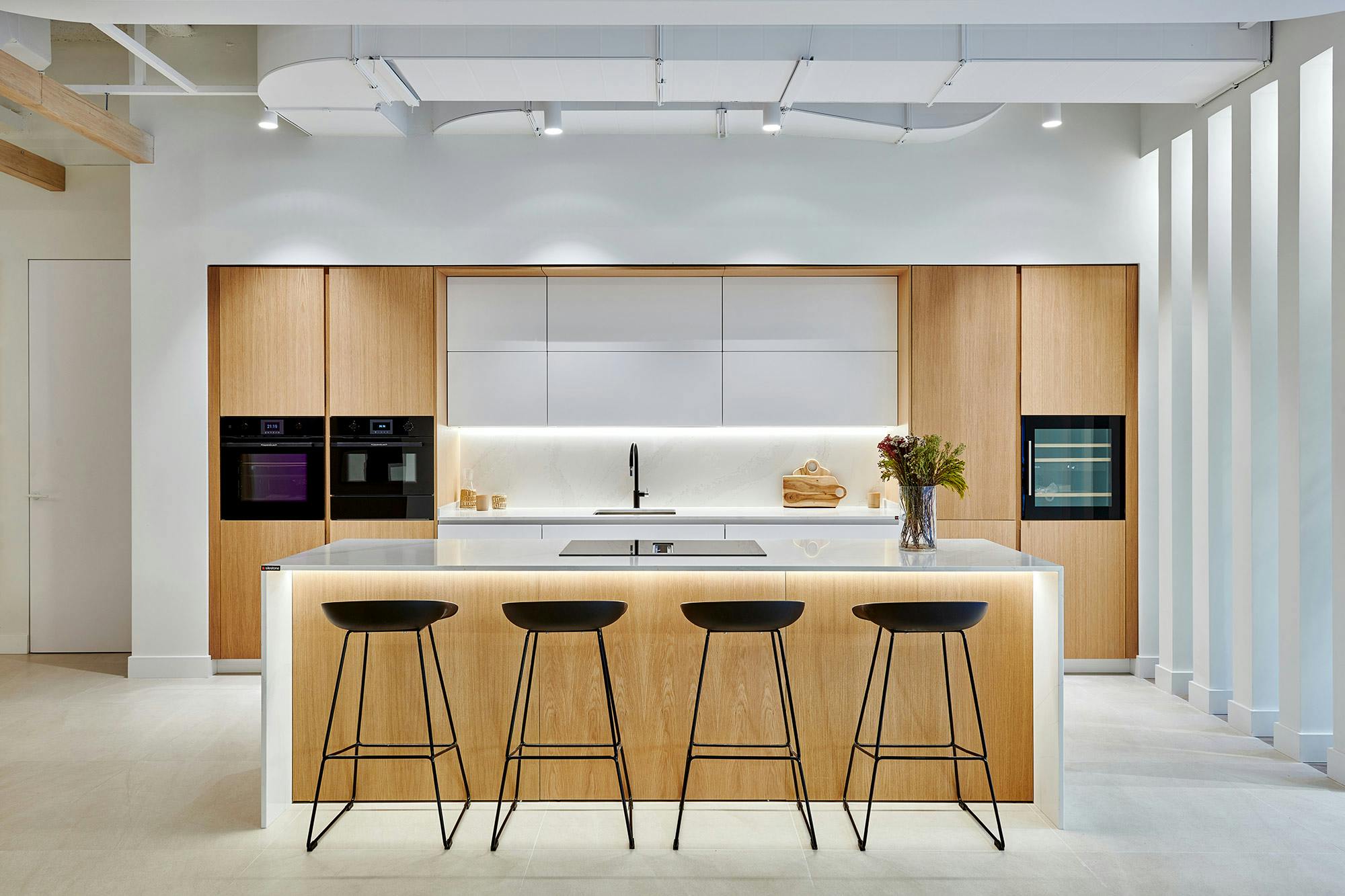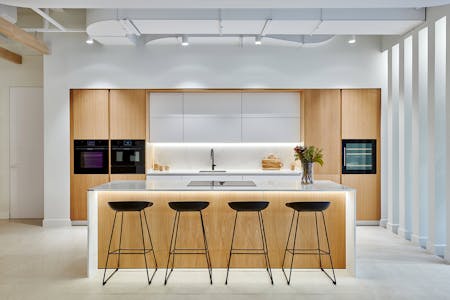 Cosentino, the star of the new functional, modern and sustainable house in the AEDAS Homes showroom in Madrid
Professionals form
Do you need information or samples of any of our materials? Would you like to explore a Cosentino partnership?