Case Study
A classy office headquarters
Nathalie van Noordenne interior & exterior design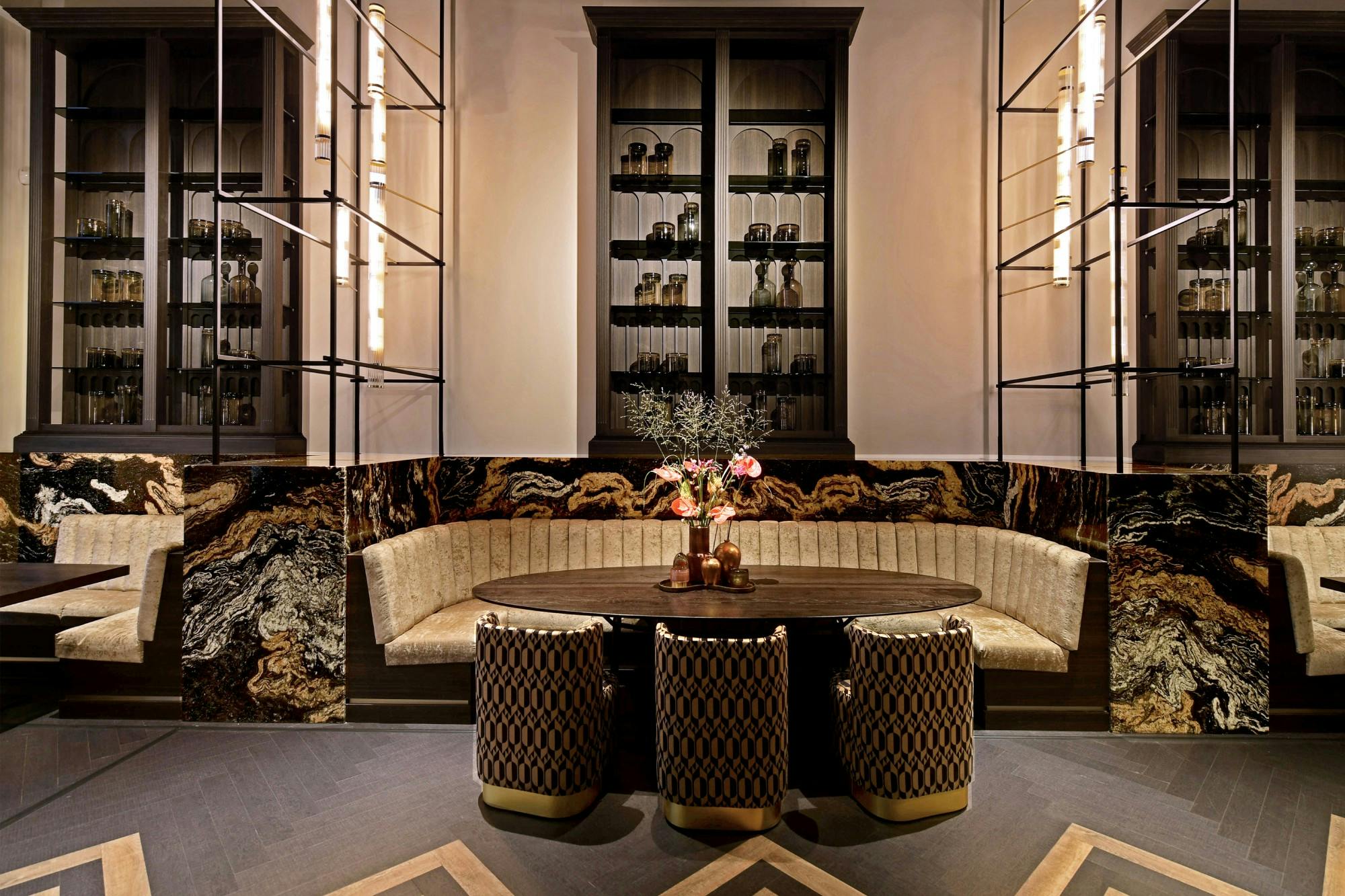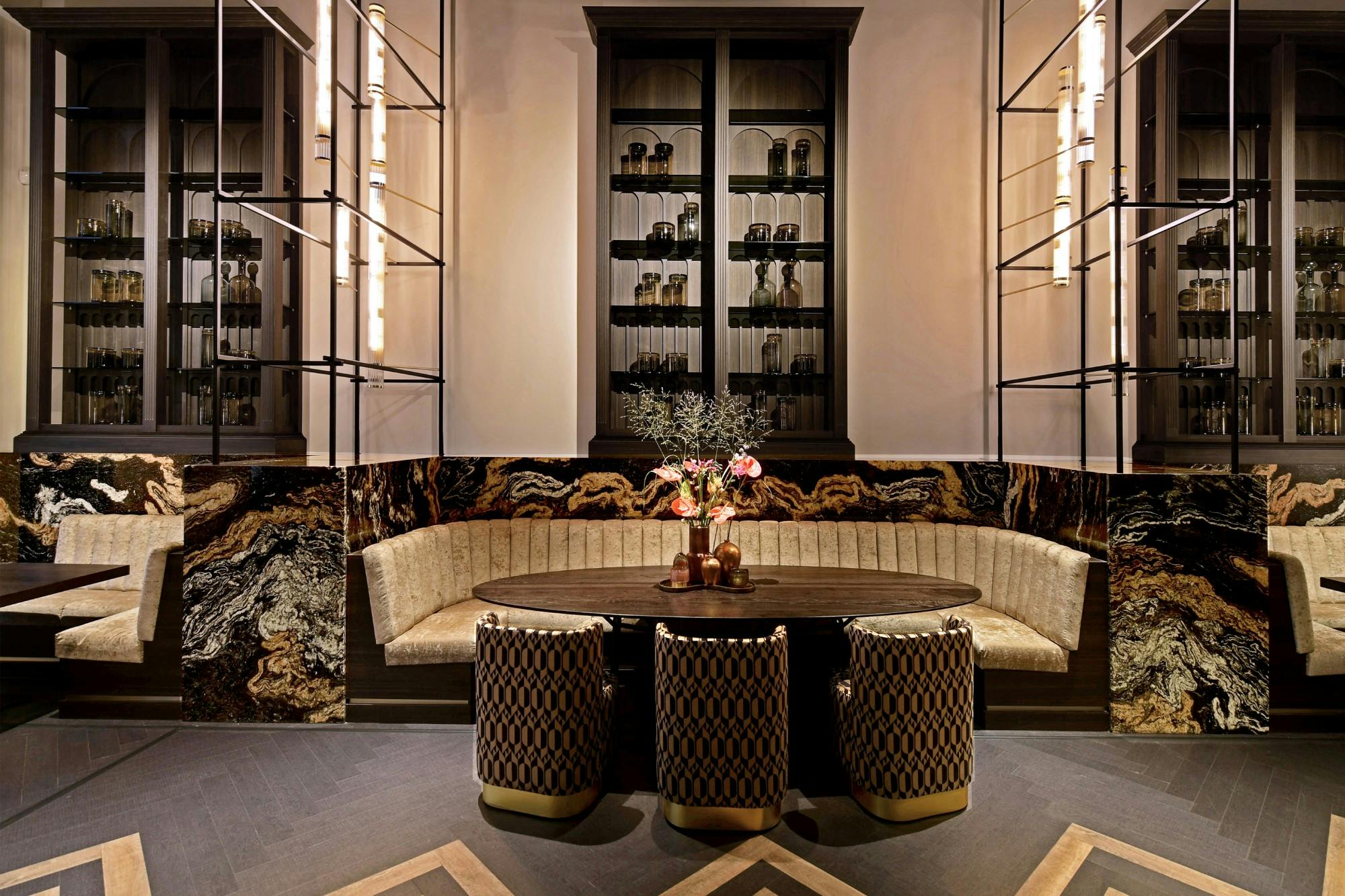 Location
Van Noordenne Groep, Hardinxveld-Giessendam, The Netherlands
Architecture/Design
Nathalie van Noordenne interior & exterior design
Application
Reception desk, fireplace, walls
A lobby that looks like one from a luxury hotel
A first glance at the entrance and reception of the renovated headquarters of the glass distributor Van Noordenne in the Netherlands would not suggest that this is an office complex. It feels more like a luxury hotel, with its elegant design, sophisticated materials and precious interior design. For this new headquarters of Europe's largest glass wholesaler, the firm has commissioned the interior designer Nathalie van Noordenne, who has put all of her passion and creativity at the service of this mega-project for this family company whose origins date back to 1938.
It was in the 1930s that Jan van Noordenne founded this family business. From a local company, it grew into an international wholesale business specialising in glass. Today, in its new headquarters, every effort has been made to create a warm and welcoming atmosphere in the company's offices and restaurant.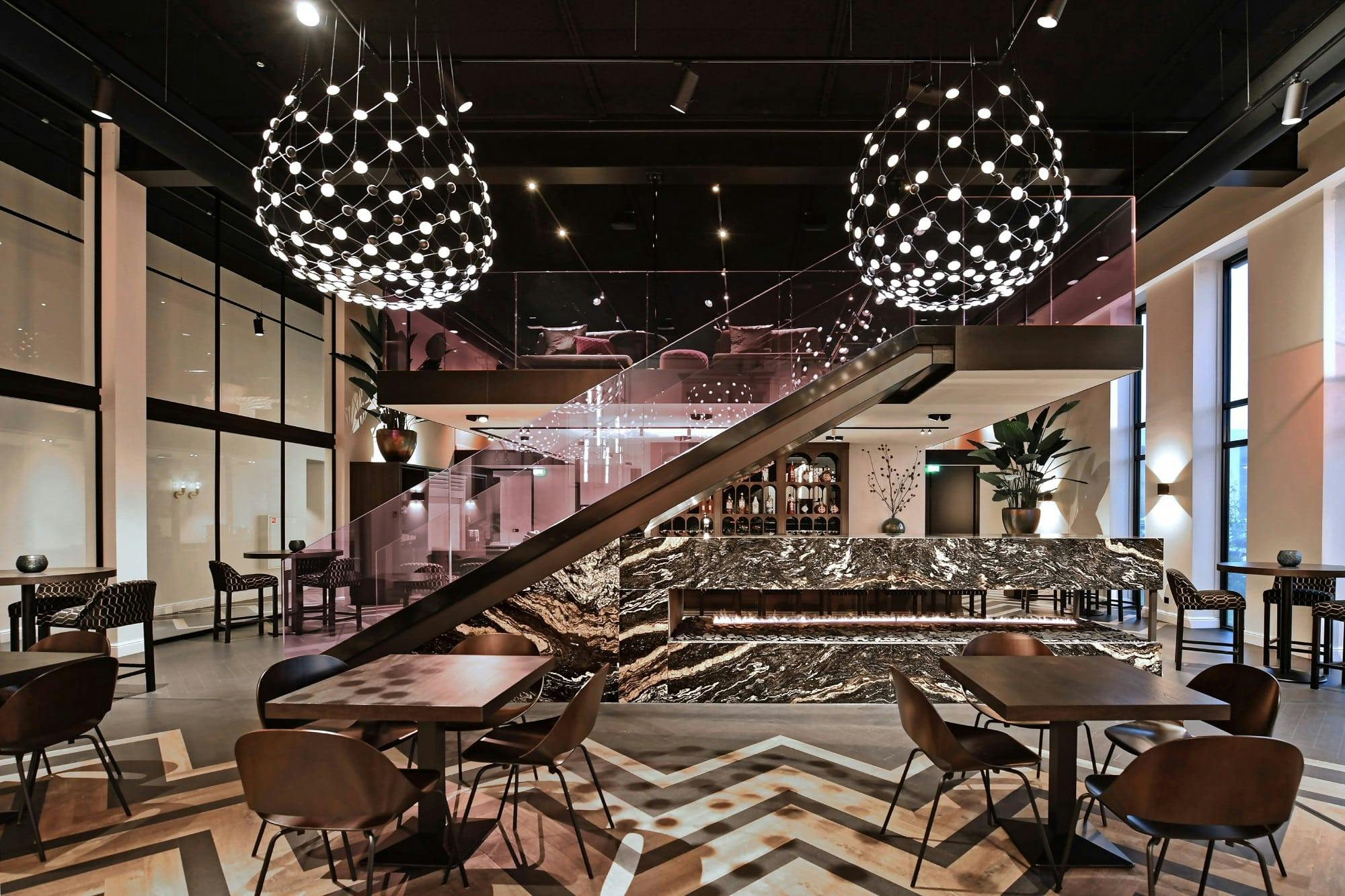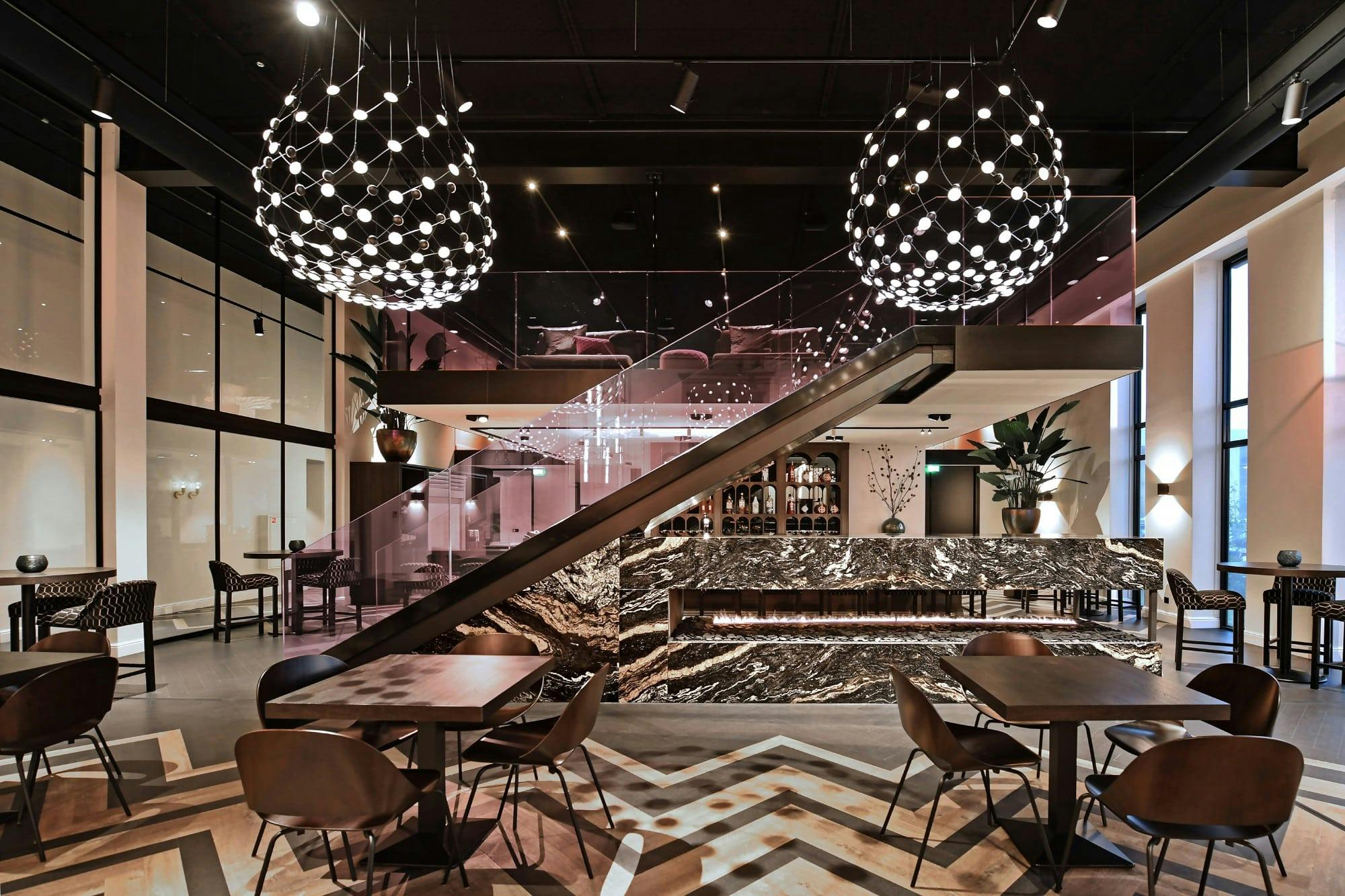 Exotic beauty at the reception desk
The reception desk is the crown jewel of the lobby. The designer chose Sensa Orinoco to add a warm and stylish touch to this area. The rich, earthy tones of this colour, inspired by wild granite, along with its white, golden and copper veining, bring glimpses of beauty to this space.
The company's restaurant, where Sensa Orinoco has also been used in large 2 cm thick slabs, has been conceived following the same design concept. The centrepiece of this area is the large Sensa Orinoco fireplace – an explosion of beauty when lit and a piece of sculpture when unlit. Furthermore, part of the wall has been clad with the same material. Certainly a high standard for a restaurant where customers, guests and staff can relax and enjoy an exclusive atmosphere.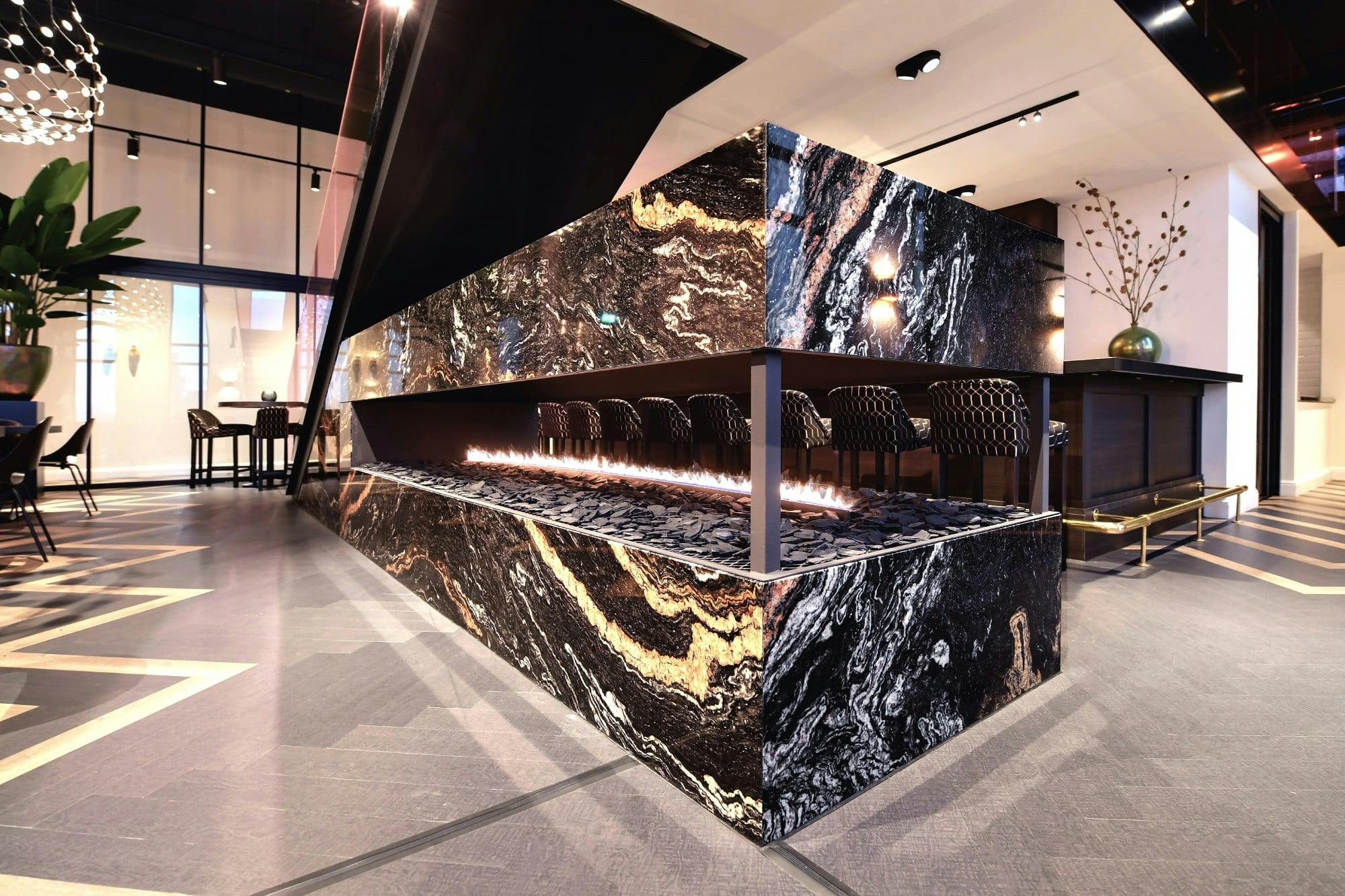 Do you need help with a project?
Contact our specialists for advice
Do you need help with a project?
Contact our specialists for advice
Cosentino's materials used in this project
Explore Similar Case Studies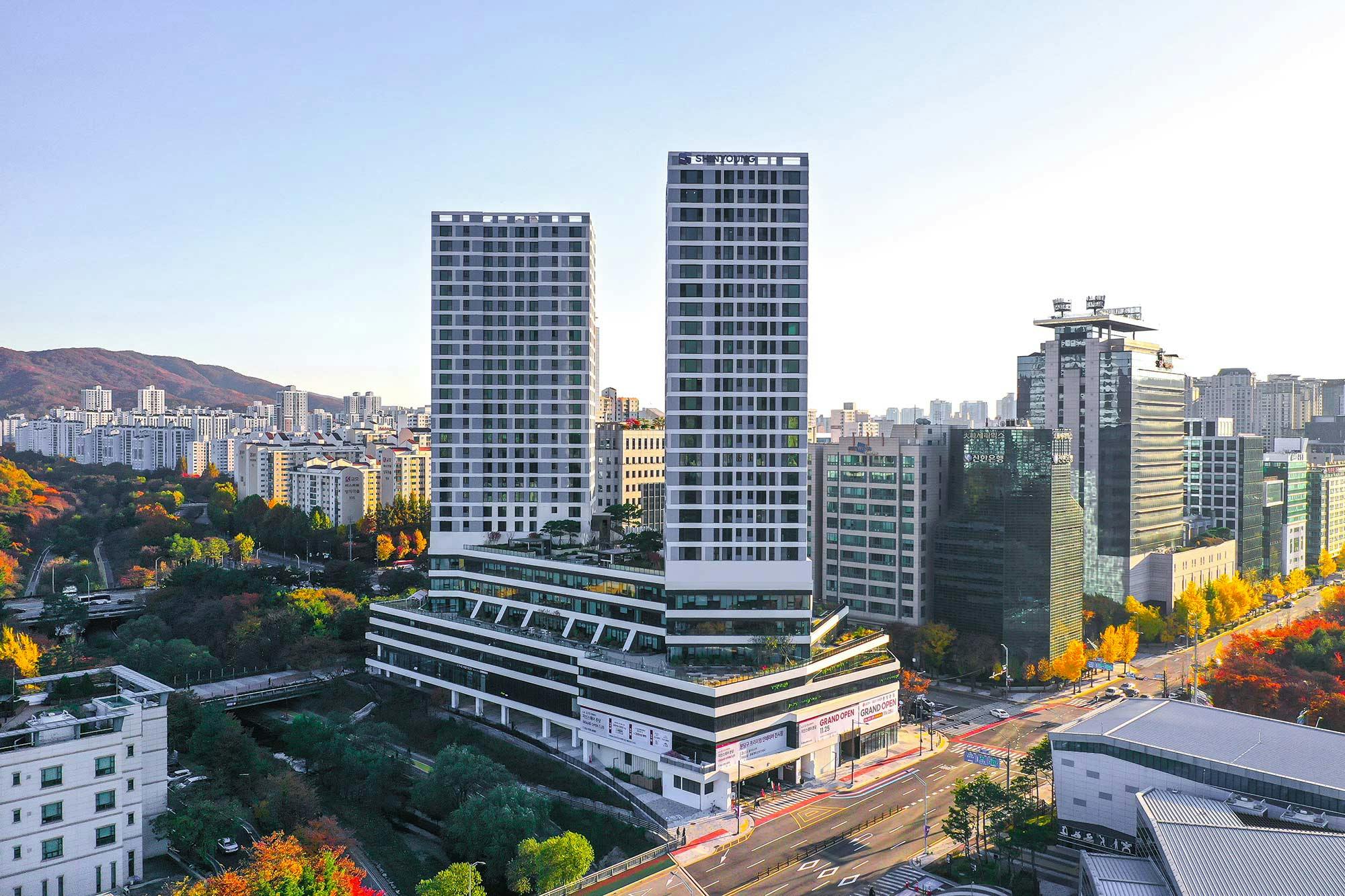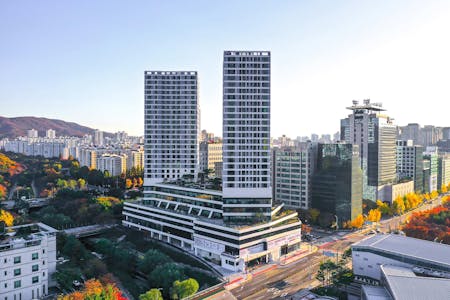 Korea: Ode to contemporary architecture amidst Sakura blossoms thanks to Dekton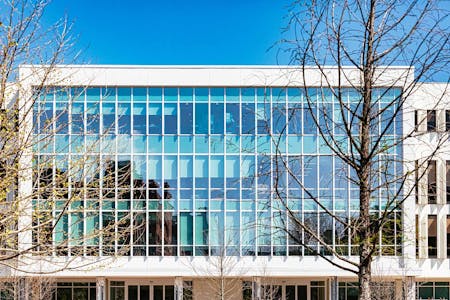 Dekton supports the Colbert Library addition to the Medical University of South Carolina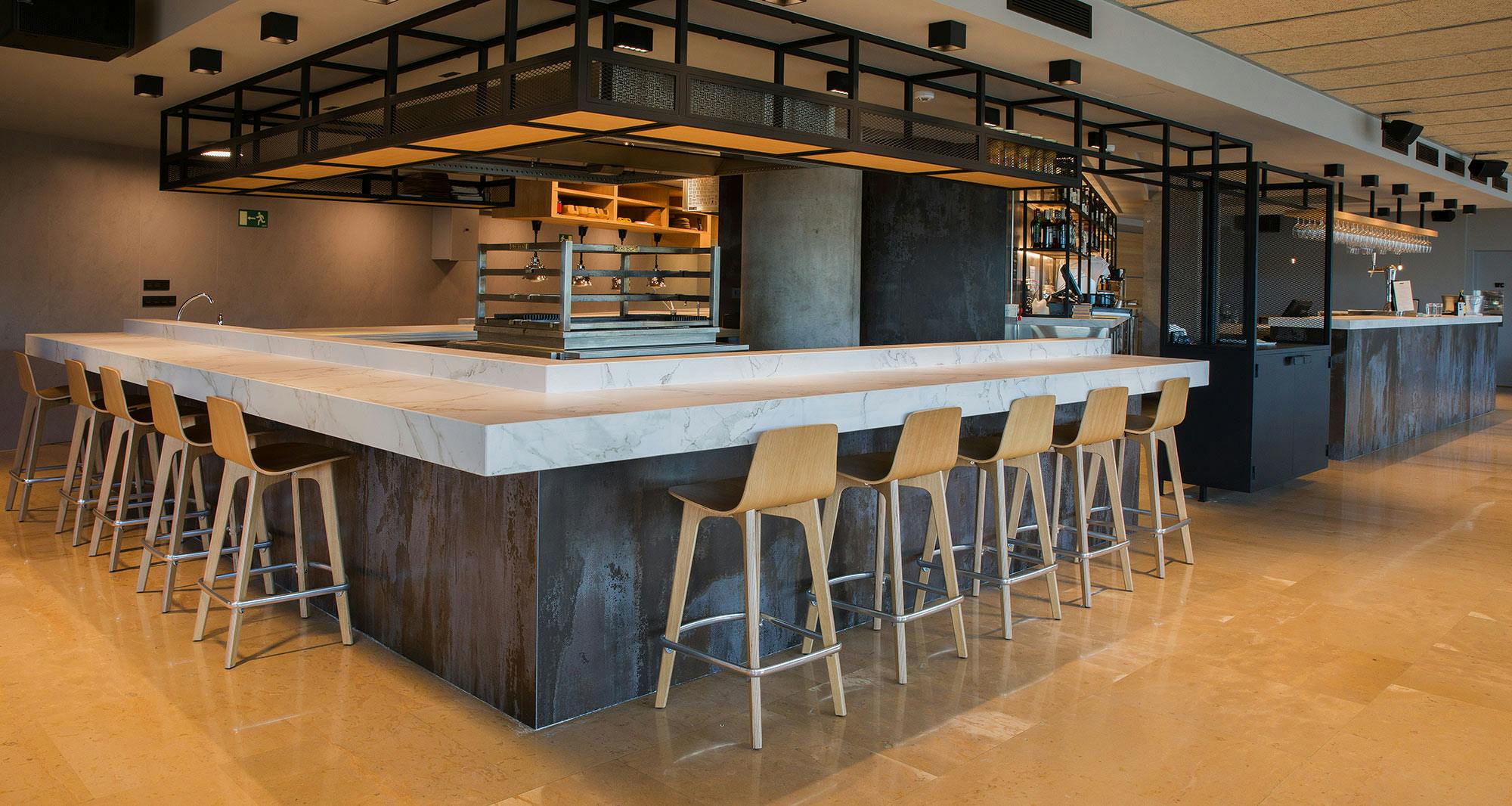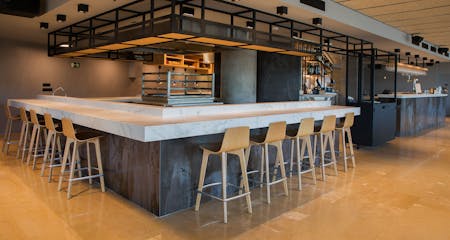 The new Muka restaurant revolves around fire amidst the natural beauty of Dekton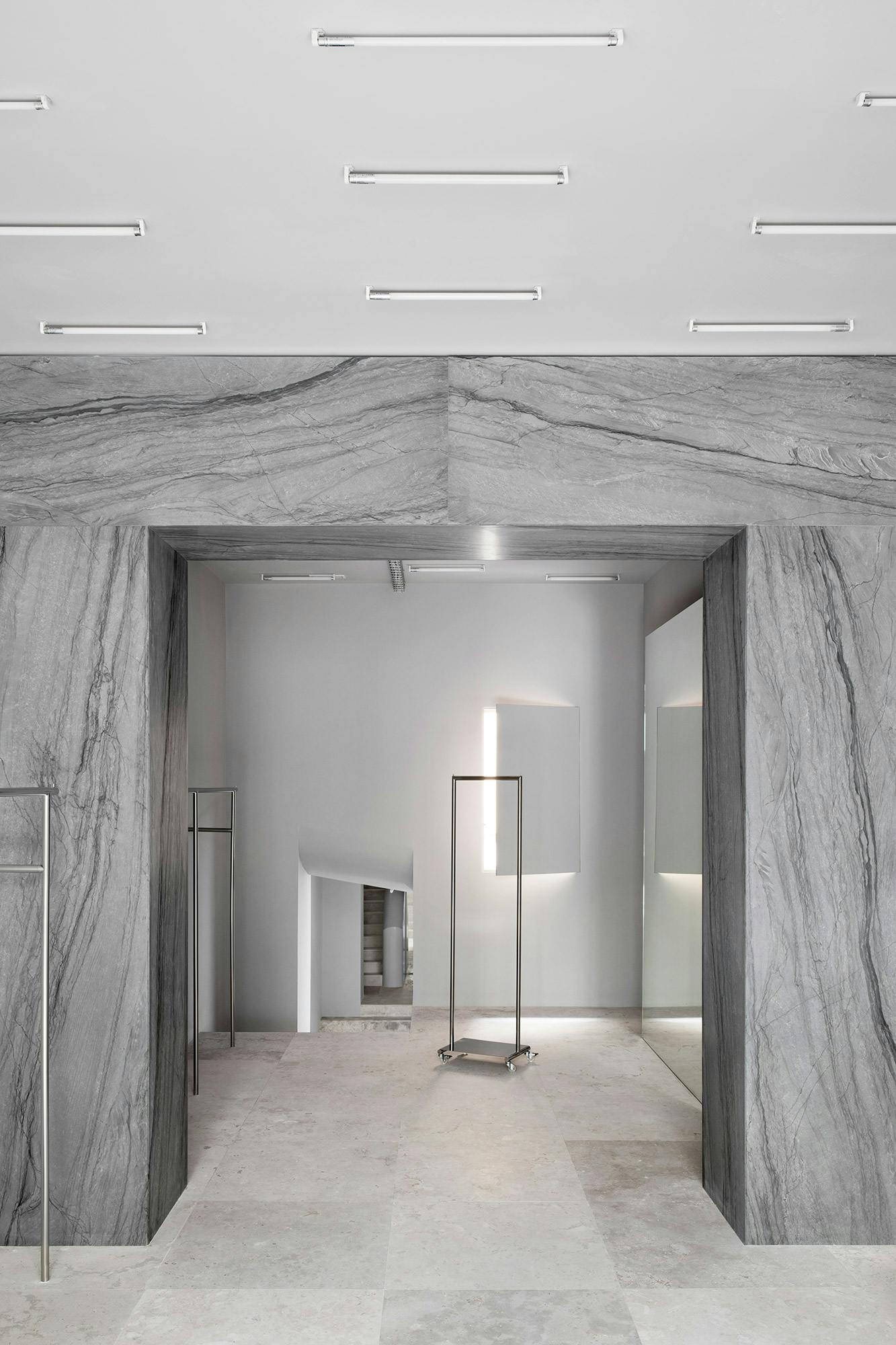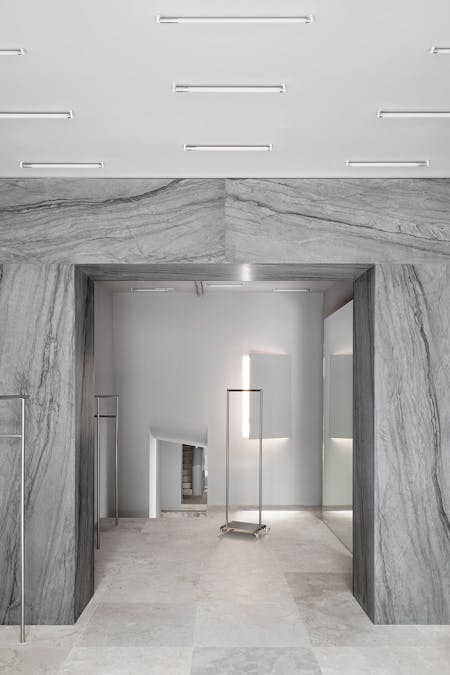 A monolithic arch in Sensa Platino gives character to a new fashion shop in Madrid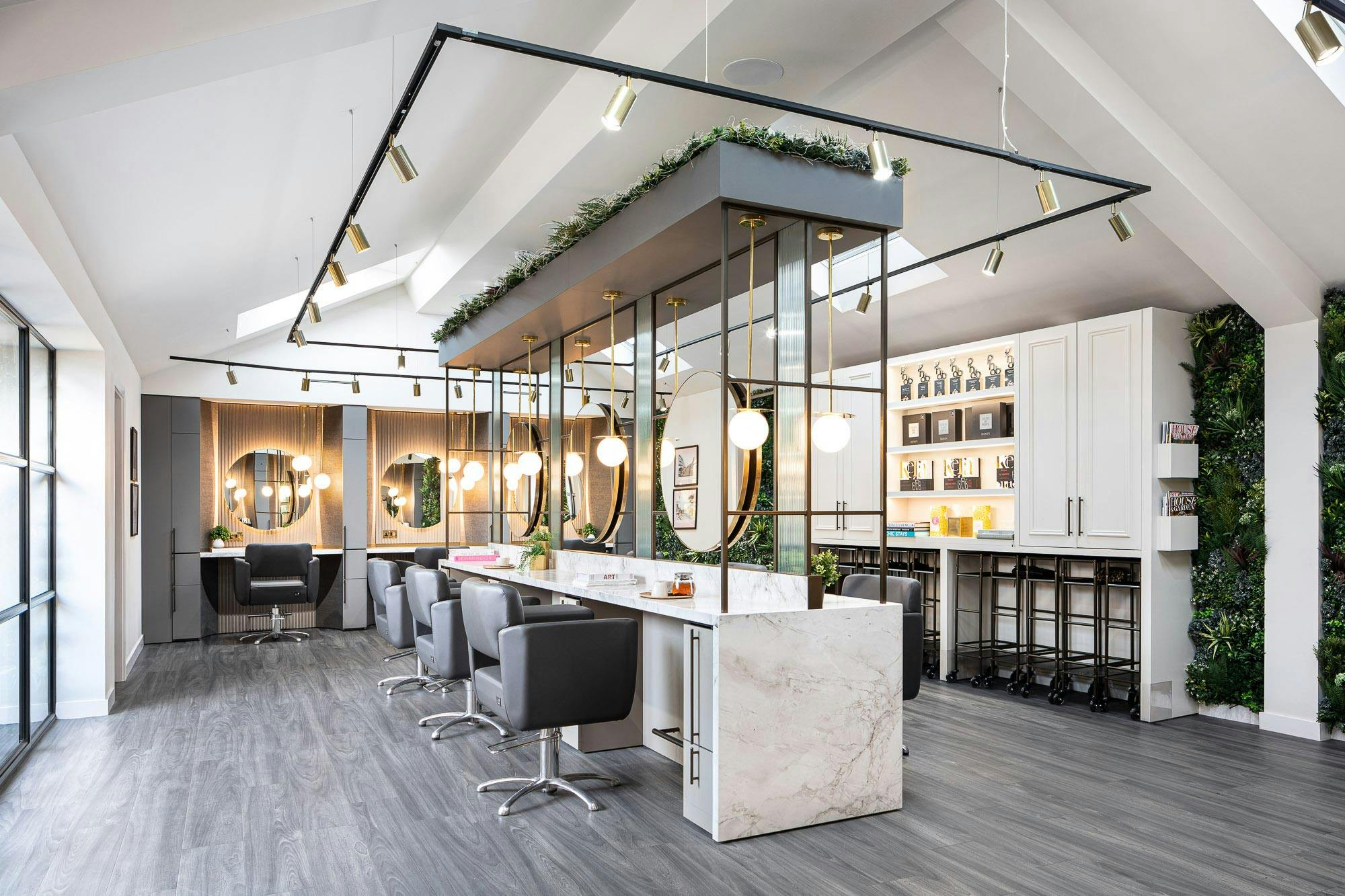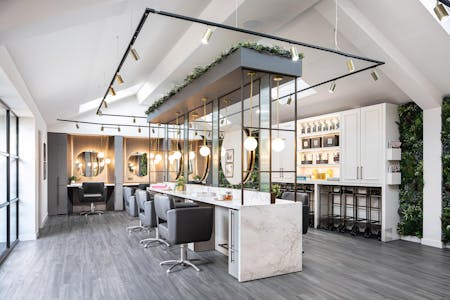 Dekton is as Stylish as it is Practical at Luxury Surrey Hair Salon, Leo Bancroft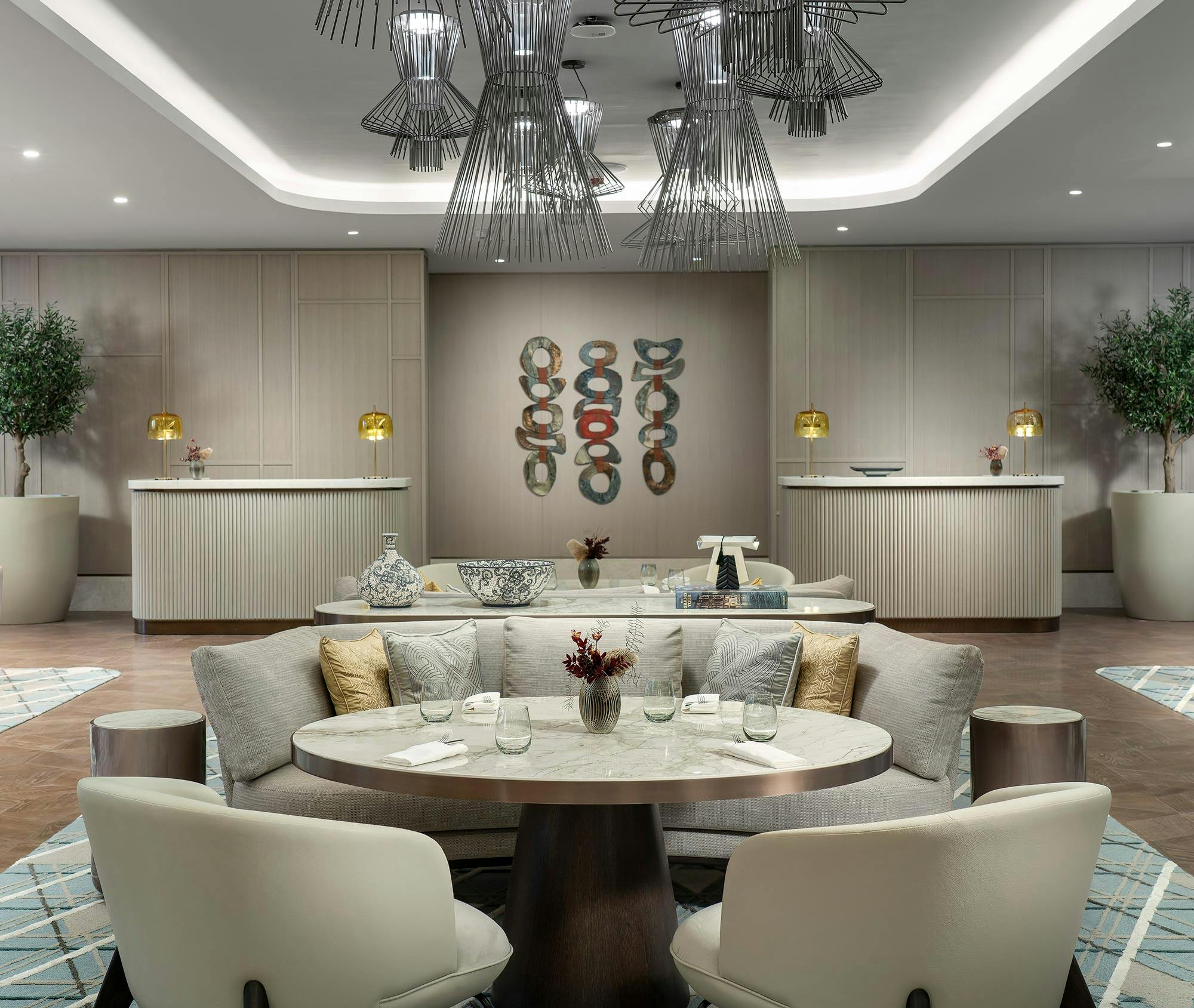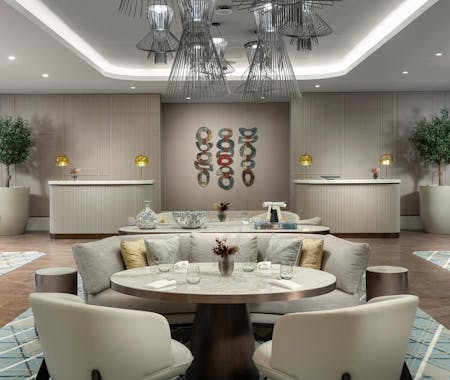 Dekton and Silestone, the sturdy and stylish surfaces chosen to enhance the luxurious design of a new 5-star hotel in Istanbul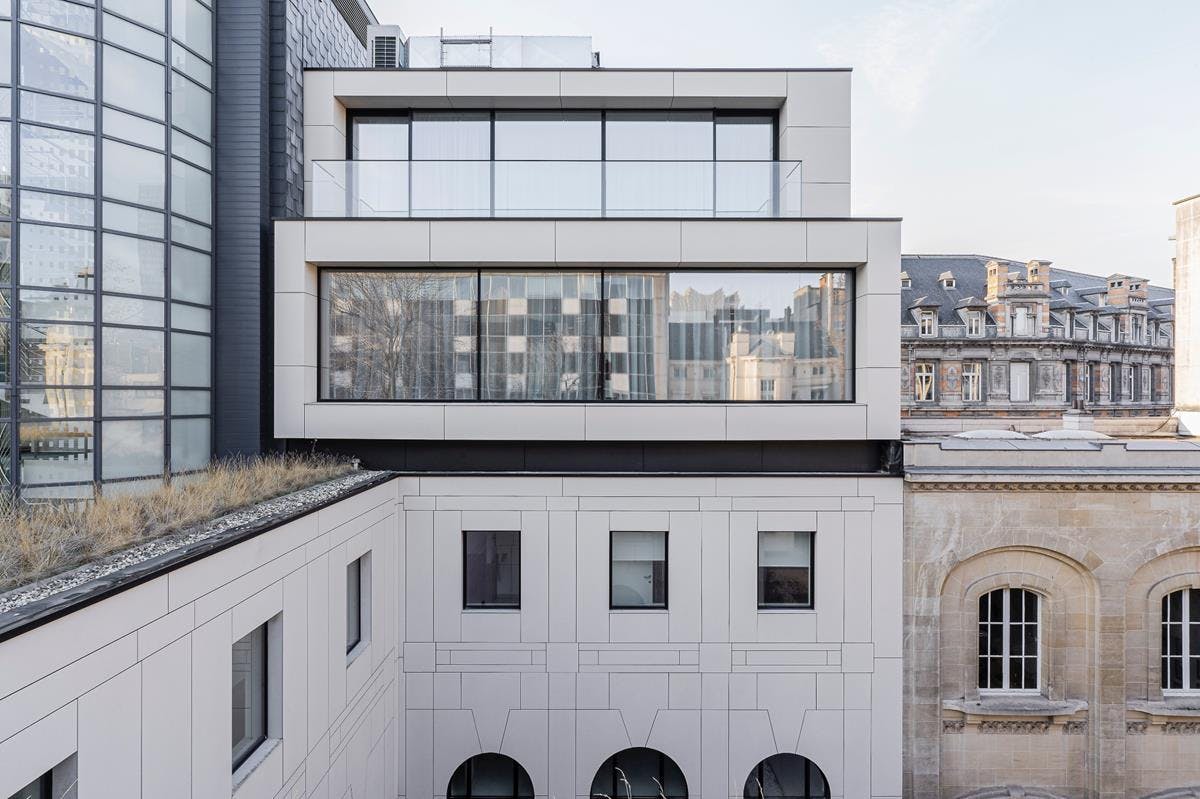 Reflections in Dekton: the renovation of the classicist building The Duke in Brussels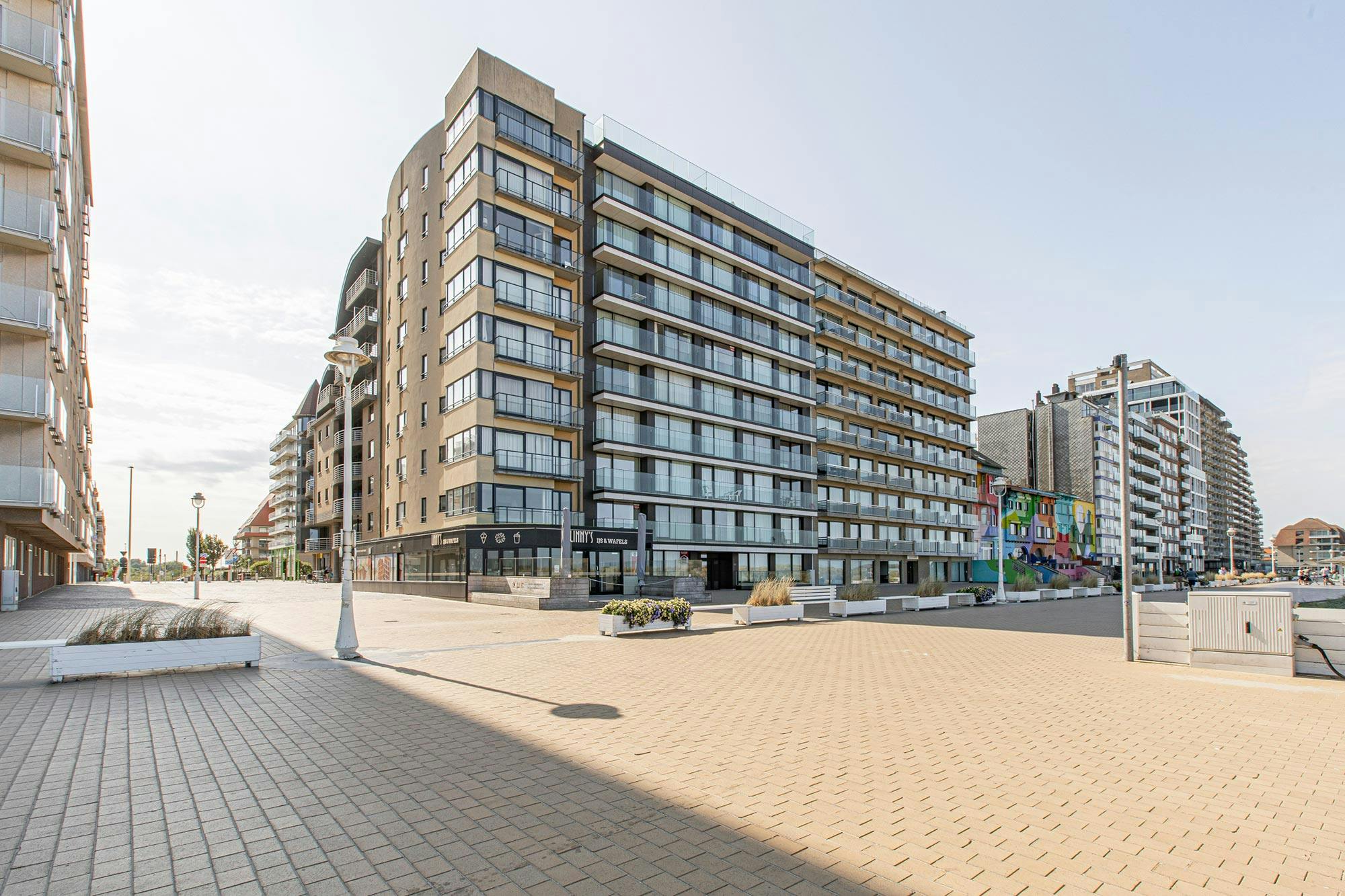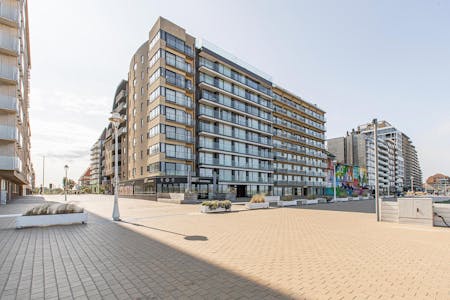 Dekton in a former classic residential building in Nieuwpoort, Belgium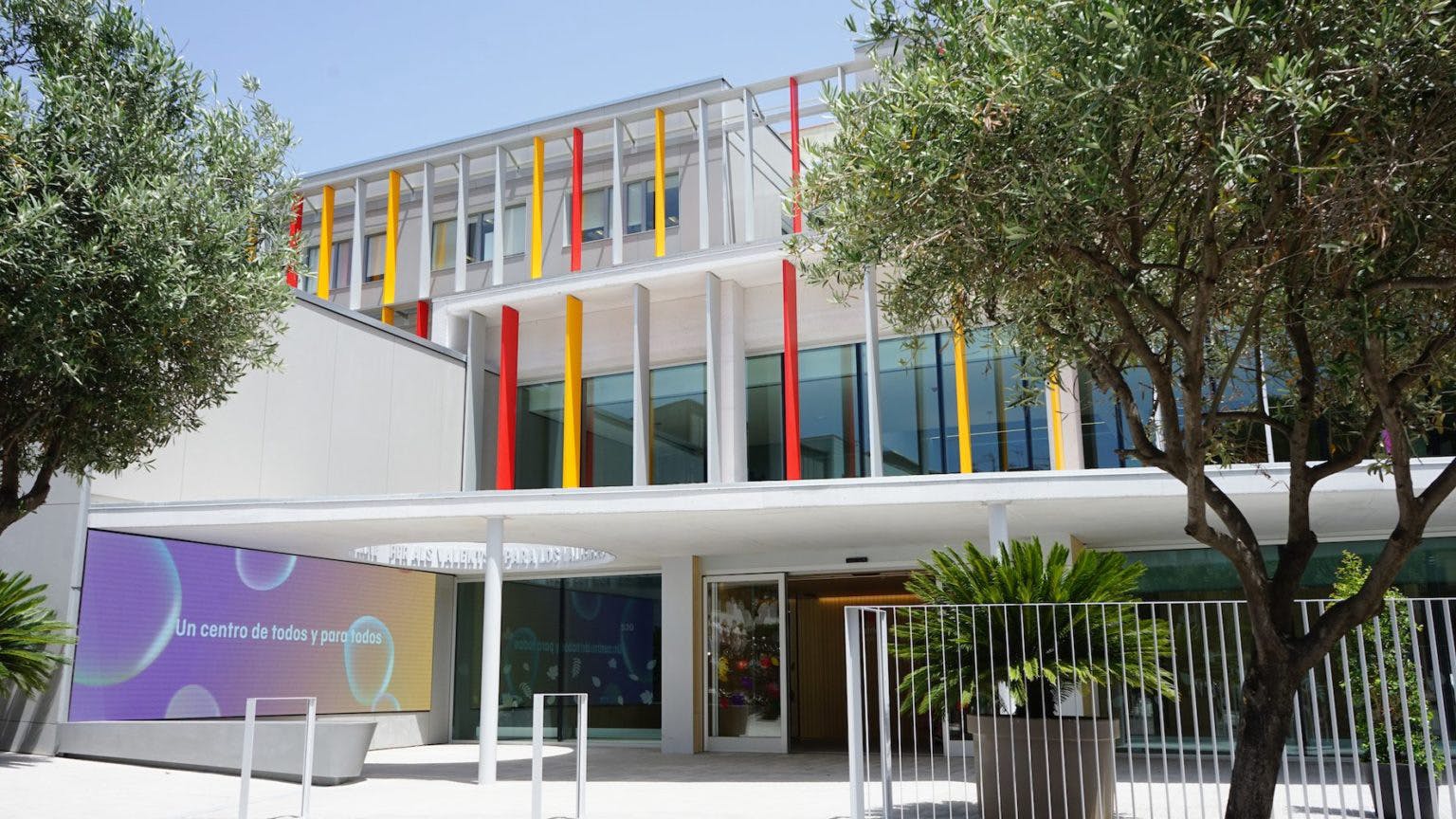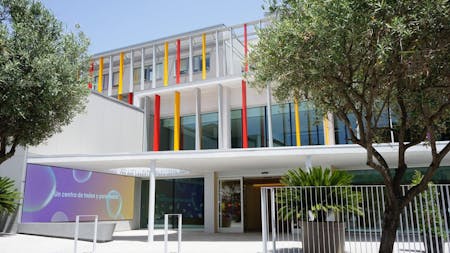 Cosentino donates the façade cladding for the first monographic paediatric oncological centre in Spain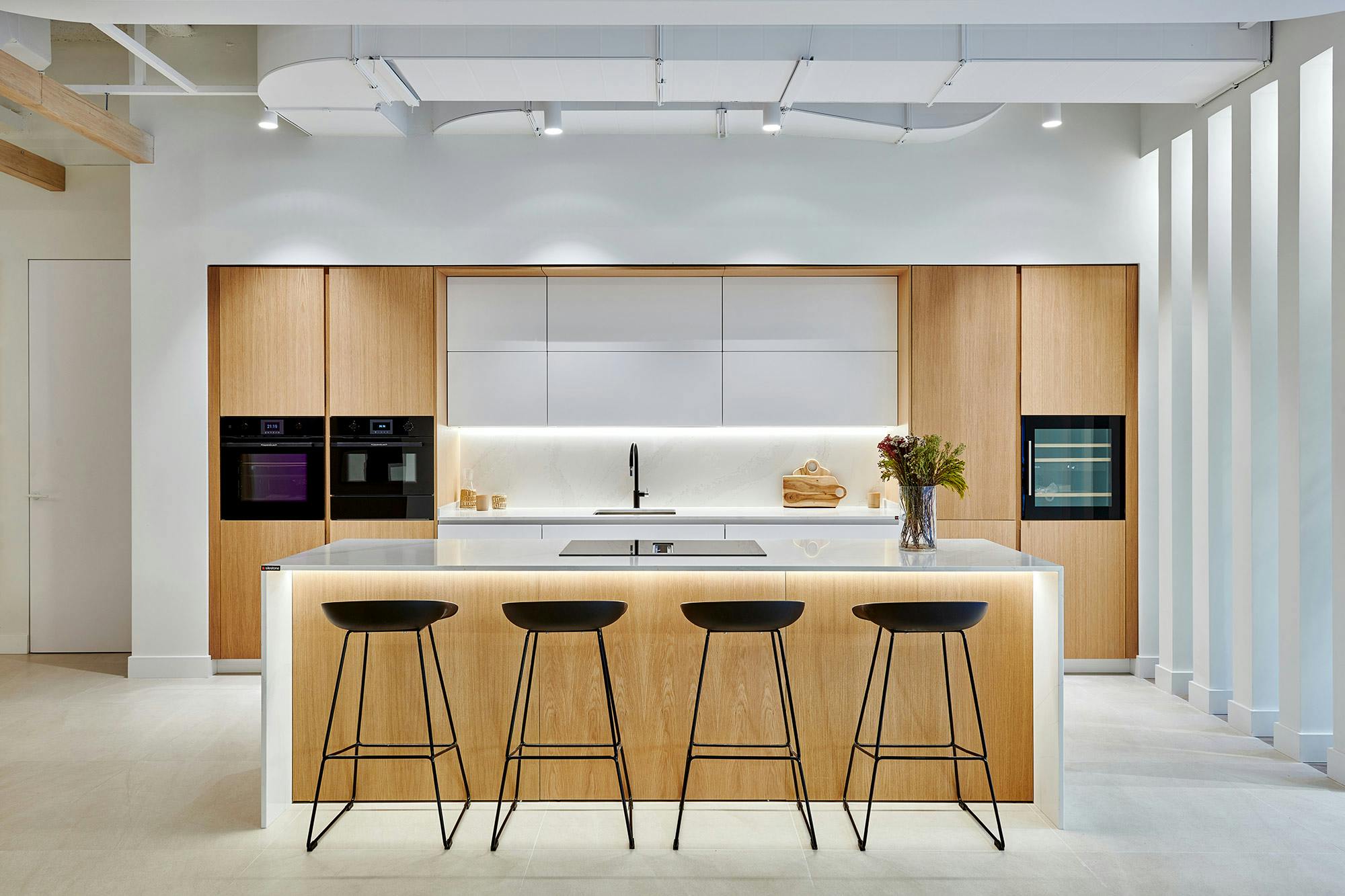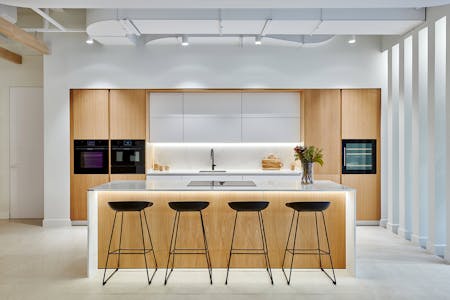 Cosentino, the star of the new functional, modern and sustainable house in the AEDAS Homes showroom in Madrid
Professionals form
Do you need information or samples of any of our materials? Would you like to explore a Cosentino partnership?