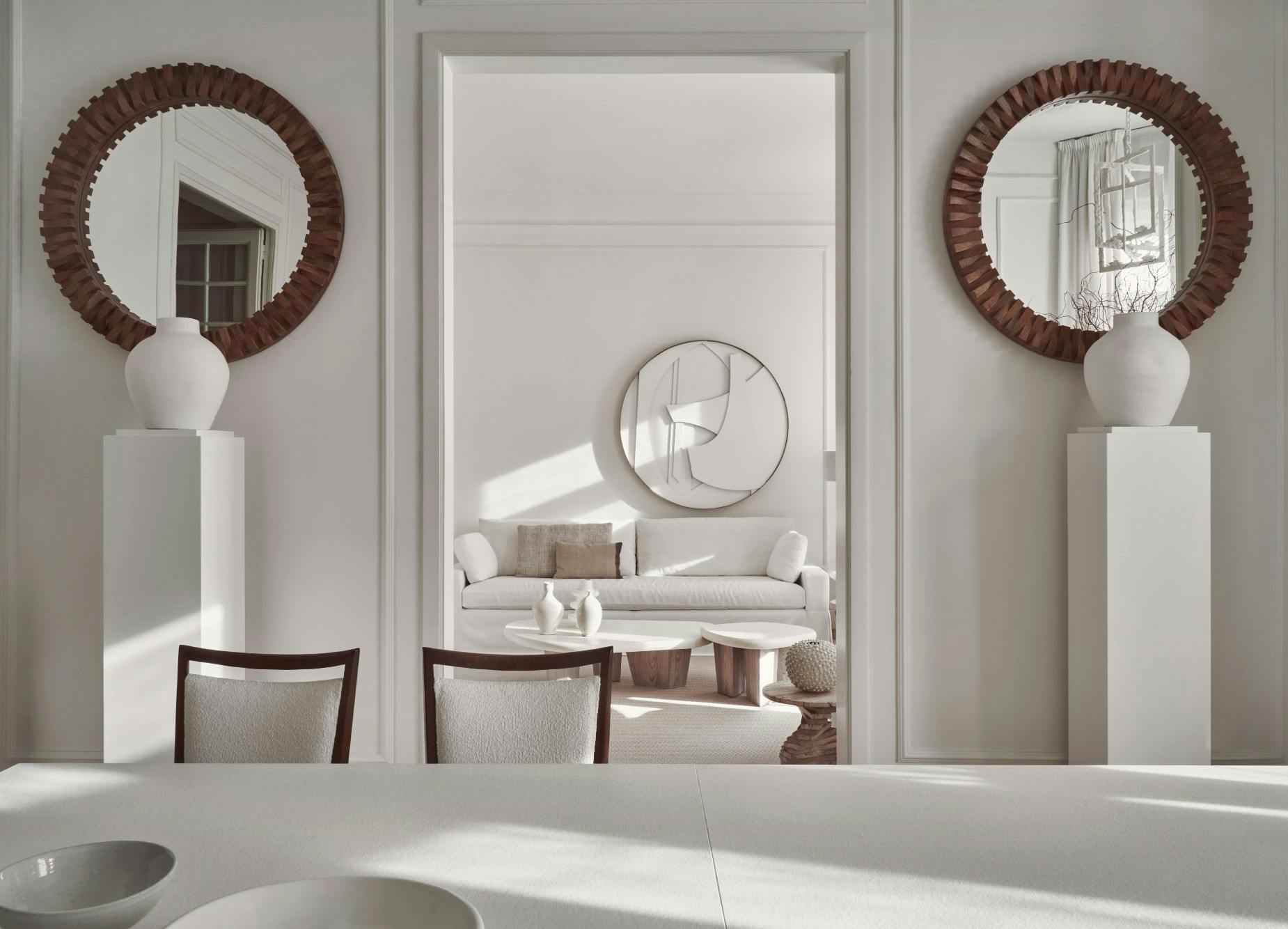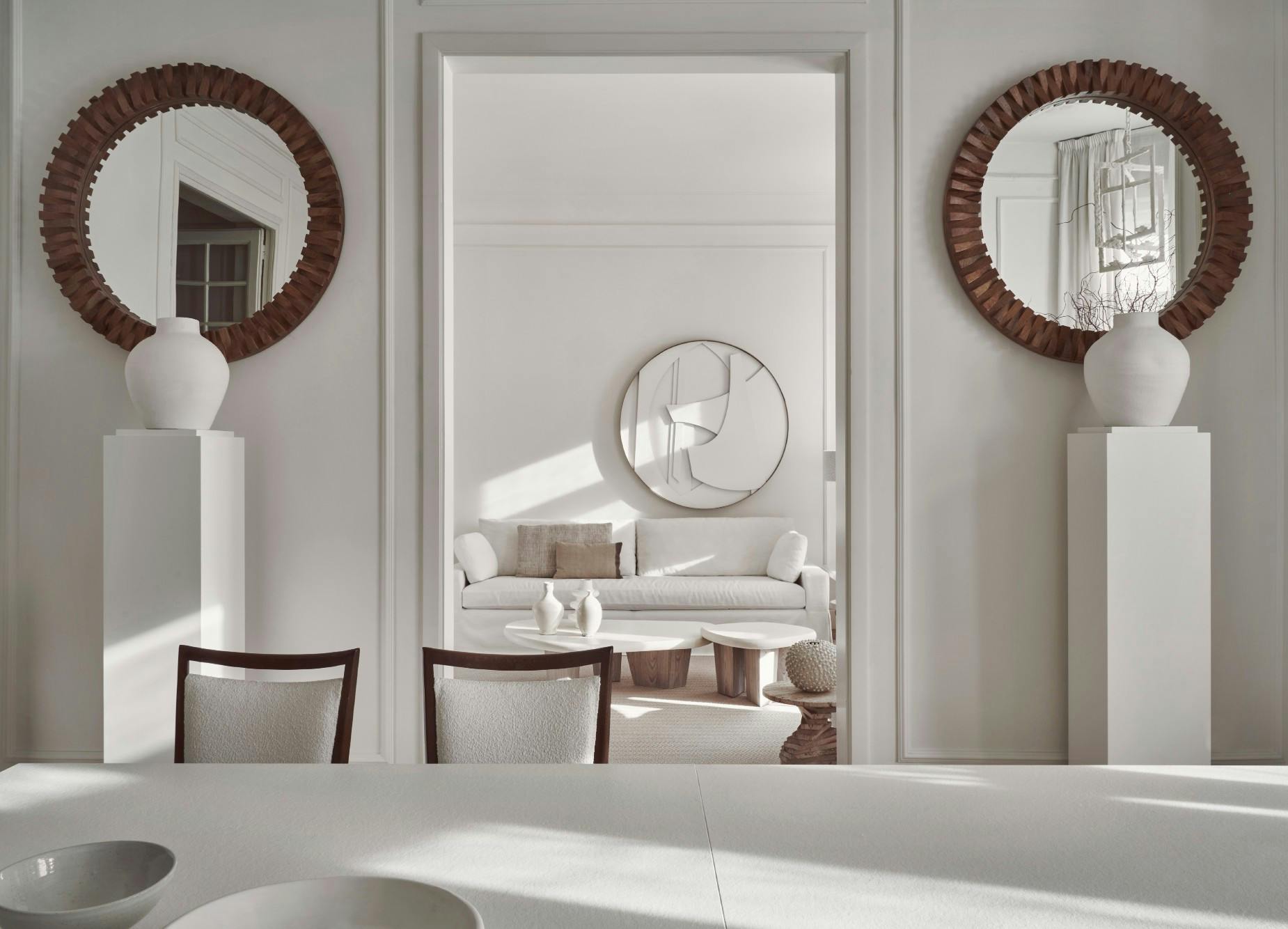 Dekton and Sensa, allies of the interior designer Raúl Martins in a very personal refurbishment
Case Study
Dekton and Sensa, allies of the interior designer Raúl Martins in a very personal refurbishment
Raúl Martins Studio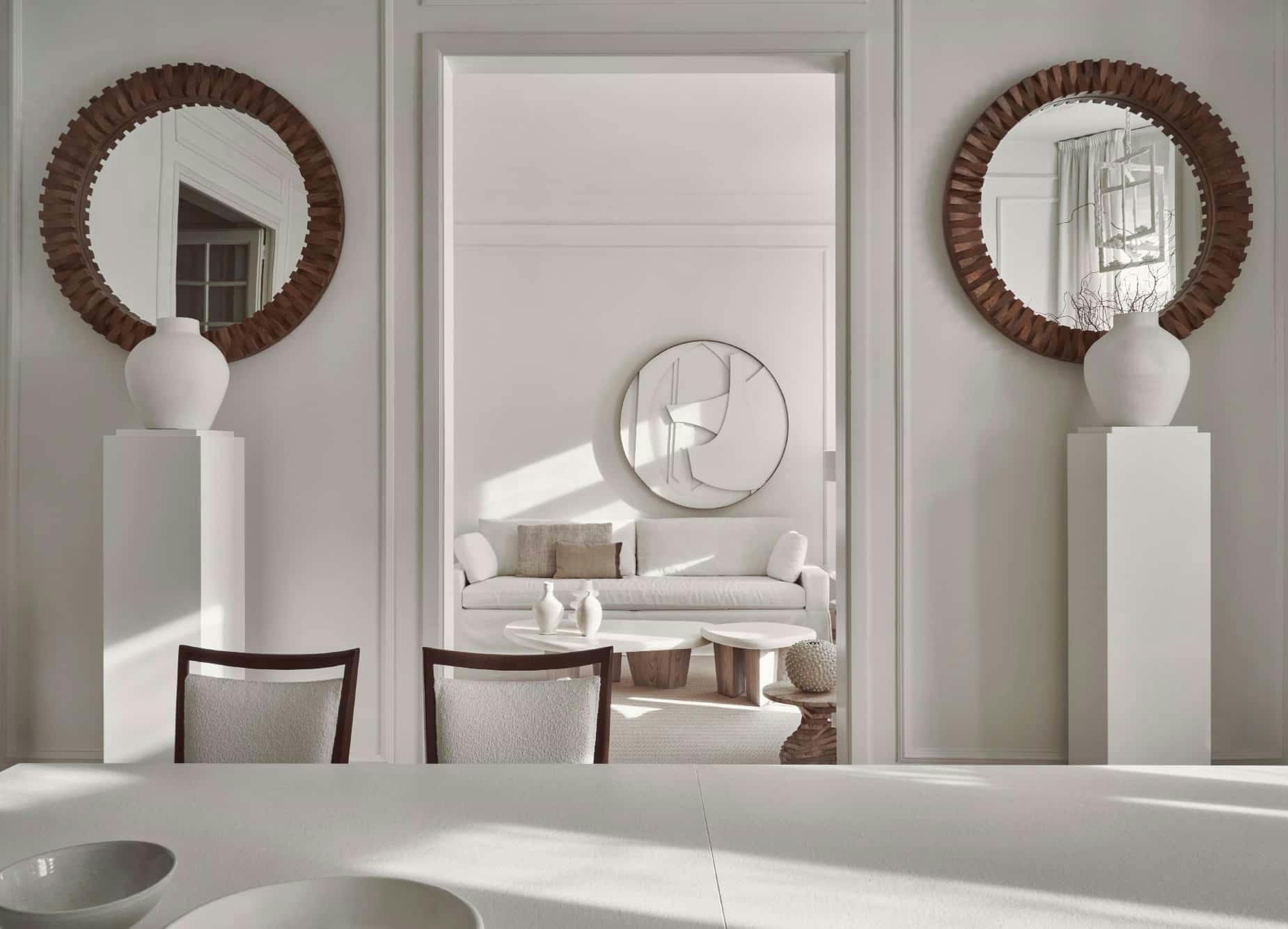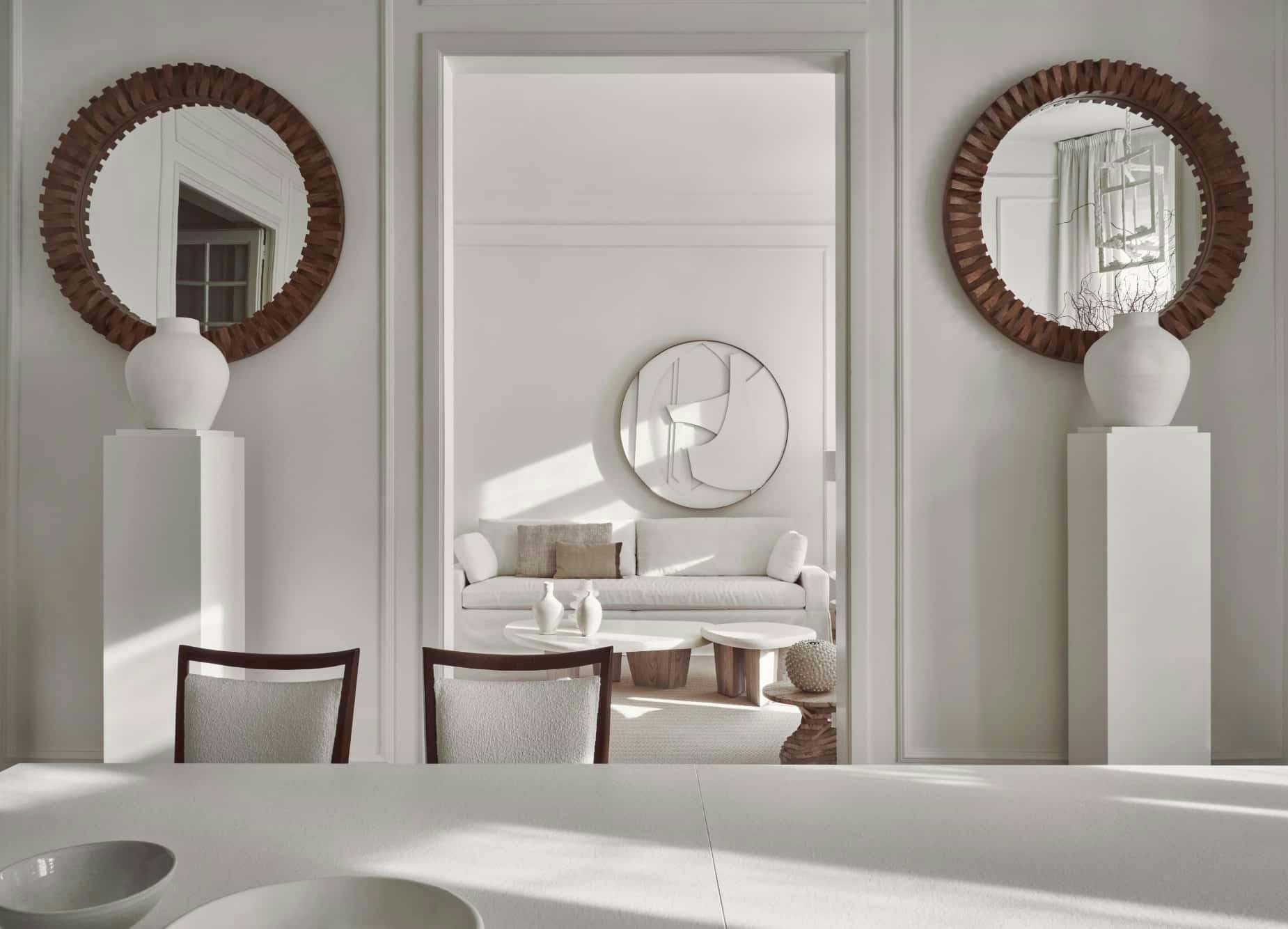 Colour
Dekton Khalo y Aura | Sensa Sant Angelo
Thickness: 8 mm
4 mm (Dekton)
Architecture / Design
Raúl Martins Studio
Application
Worktops, furniture design, washbasins
Photography
Manolo Yllera
'I am in a period of aesthetic redefinition', Raúl Martins admits. The change began during lockdown. That time at home made him realise that he had too much stuff and he decided to put it away. He removed ornaments, wallpapers, textiles, antiques…'It has nothing to do with being a minimalist. I love objects. I love decorating the spaces. I just prefer to have fewer but better things around me,' he continues.
In the interior designer's opinion, this search for the quality of what is well made is based on artisan and local products. 'It is about having more precious things. And I am not only talking about the economic aspect. A traditional, handmade earthenware jar may have the value for which we are looking,' Martins explains. The most important thing is that these things have soul. To convey more by using less. And even if it is more complicated, I think it is more honest and environmentally sustainable.'
He began by experimenting with the walls and continued by plastering tables, mirrors and vases in white. 'I like to play with contrasts, adding a touch of brown or black and different textures'. As in the furniture, made from natural stones such as granite, bamboo cane, whitewashed wood, terracotta or ultra-compact materials such as Dekton, which are highly resistant, versatile and aesthetically beautiful.
Dekton and the furniture design
Most of the objects in the house are designed by Raúl Martins himself, as in the entrance, where the Dekton Khalo bench contrasts with a painting by Vicente Soriano with stucco, as well as some of the selected antiques. For example, in the kitchen dining room, a set of tables and chairs from the 1950s by Concha Ortega has been refurbished with Dedar upholstery and a top in Dekton Aura, the same material used for its resistance to scratches, stains and heat in kitchen worktops, which is fitted with Dismuco furniture.
'I love stone in general, from natural stones to its derivatives,' adds Martins, who once again opted for the low porosity of Dekton to decorate the front of the washbasin in the bedroom bathroom. The natural beauty of the Dekton Khalo design combines perfectly with a mirror designed by Findings Gallery.
High performance natural stone
For another bathroom, Martins chose a Sensa Sant Angelo granite washbasin by Formas de Pedra on a brass and steel vanity unit. He finished it off with a black lacquer and brass mirror and hand-painted wallpaper.
Unlike other granites, Sensa by Cosentino natural stones have a revolutionary anti-stain treatment that makes them highly resistant to stains, with a 15-year warranty. A product especially suitable for kitchens and bathrooms where a unique design with outstanding performance over time is required.
Do you need help with a project?
Contact our specialists for advice
Do you need help with a project?
Contact our specialists for advice
"I love playing with the different textures that stone and its derivatives have to offer".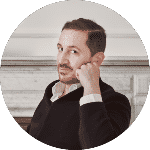 Raúl Martins
Interiorista
Cosentino's materials used in this project