Case Study
A prefabricated home using Silestone for a luxurious and minimalist look
Bespoke Modular Solutions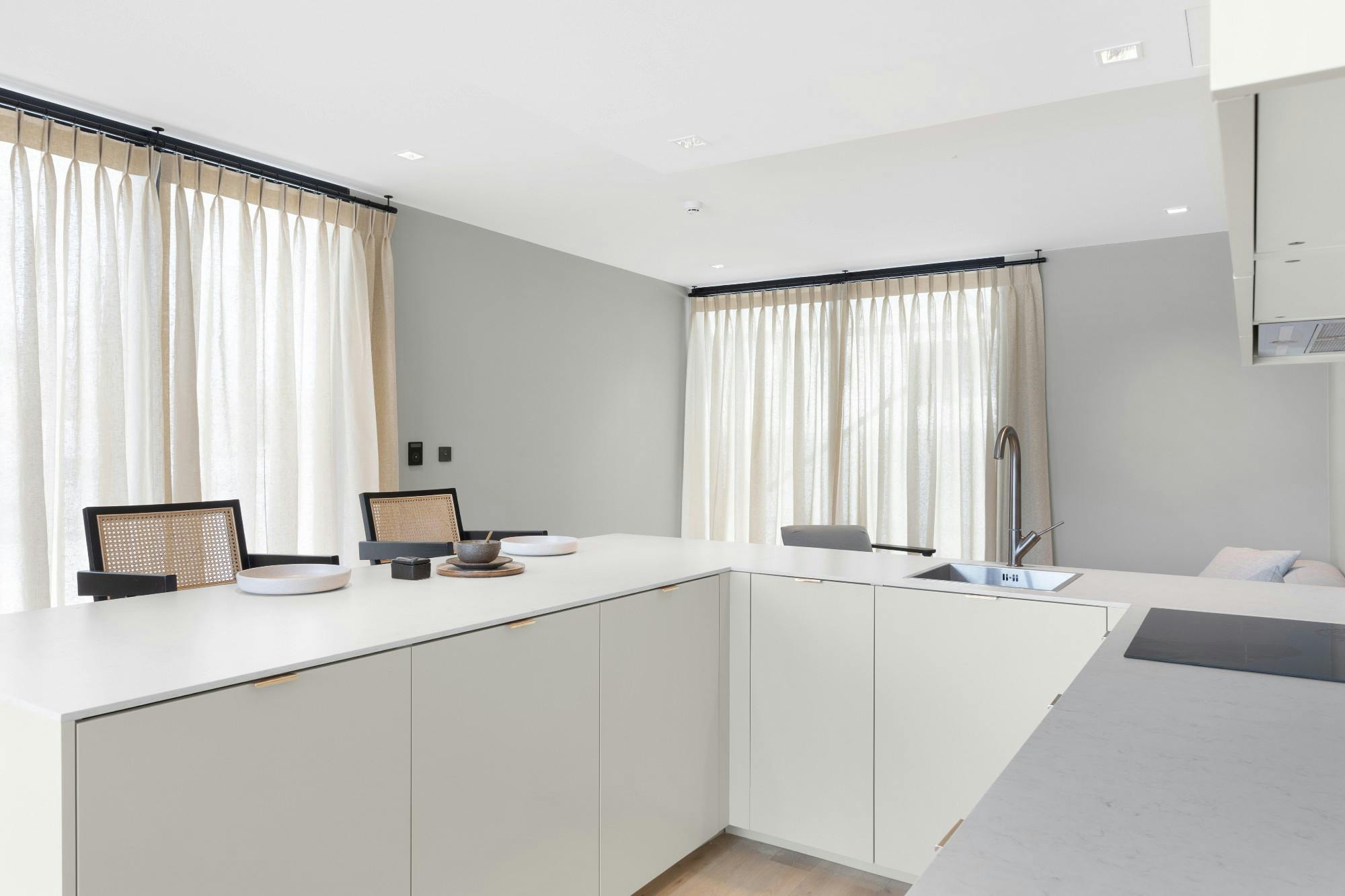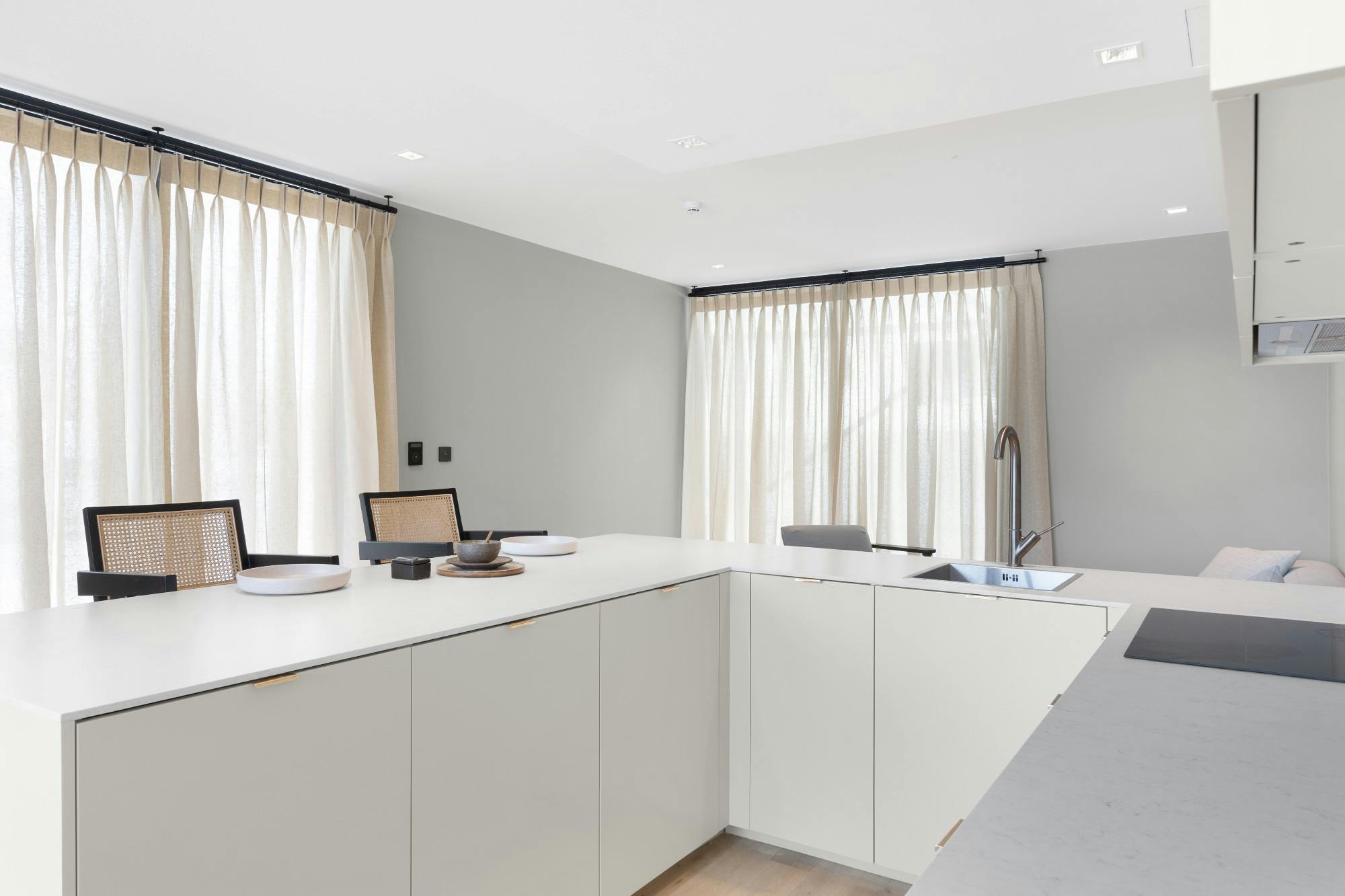 Location
Abu Dhabi (United Arab Emirates)
Architecture / Design
Bespoke Modular Solutions
Application
Kitchen worktop
Silestone, a sustainable material for a modular and beautifully designed home
Prefabricated houses are experiencing a golden age. Why? Their construction times and costs are shorter, as they are built in the factory before being moved to the final construction site. Therefore, they can also be easily extended. Furthermore, they have a lower environmental impact, as they are often manufactured with more sustainable materials and processes, which reduce noise on the construction site.
These sustainable materials include products made from recycled raw materials, such as Silestone, which is produced with the exclusive HybriQ+ technology and contains at least 20% of reused materials, such as glass, in its composition.
That is one of the reason why this hybrid mineral surface by Cosentino was chosen to clad the worktop, TV cabinet and dressing room of a prefabricated house in Abu Dhabi. It was conceived and built by Bespoke Modular Solutions (BMS), pioneers of modular construction in the Middle East.
Minimalist design enhanced by Silestone Snowy Ibiza
The luxurious one-bedroom villa, with a total gross floor area of 78 m², consists of two prefabricated modules and features a minimalist decorative style tailored to the client's needs in terms of design and finishes.
The oversized floor-to-ceiling windows maximise natural light in this striking space, while at night, its warm, smart lighting is a real bonus thanks connectivity, as it can be easily controlled from a phone.
Certainly, such windows provide a powerful connection between the interior and exterior spaces of the home. All this is reinforced by the final location of the house, an attractive outdoor space with a swimming pool.
Silestone's Snowy Ibiza colour was selected to highlight the elegant interiors of this project because of its light cream surface tone and subtle veining, which blends perfectly with the neutral and pure colour range of the interior. Cladding the kitchen worktop and minimalist furniture with Snowy Ibiza helps to accentuate the look and feel of understated luxury in the space.
The extra matt 'Suede' texture – the key feature for a neutral, modern and elegant look
'The integration of Cosentino surfaces in our design gives us credibility in the region as a quality modular manufacturer,' says Jona Marku, Creative & Design Director at Bespoke Modular Solutions. 'From a design point of view, the thinness of the material allows it to be used in large areas, such as the kitchen counter, with very little support underneath, which is a valuable feature of the surface. Its durability and scratch resistance, as well as the great advantages if offers for use in the kitchen,' she continues.
The professional also looks at the different texture options offered by Cosentino: Polished (extremely glossy and smooth texture, with a uniform, intense and consistent colour); Volcano (a rustic and rough texture, yet soft and very pleasant to the touch), and Suede (a matt appearance that conveys a unique feel to the touch for its beauty and fineness).
Finally, BMS opted for the latter texture: 'Its matt touch really worked to achieve the look we wanted to go for,' recalls Marku. 'And, of course, the support of the Cosentino team was of great importance and made it much easier to build everything according to our client's wishes.'
Cosentino's materials used in this project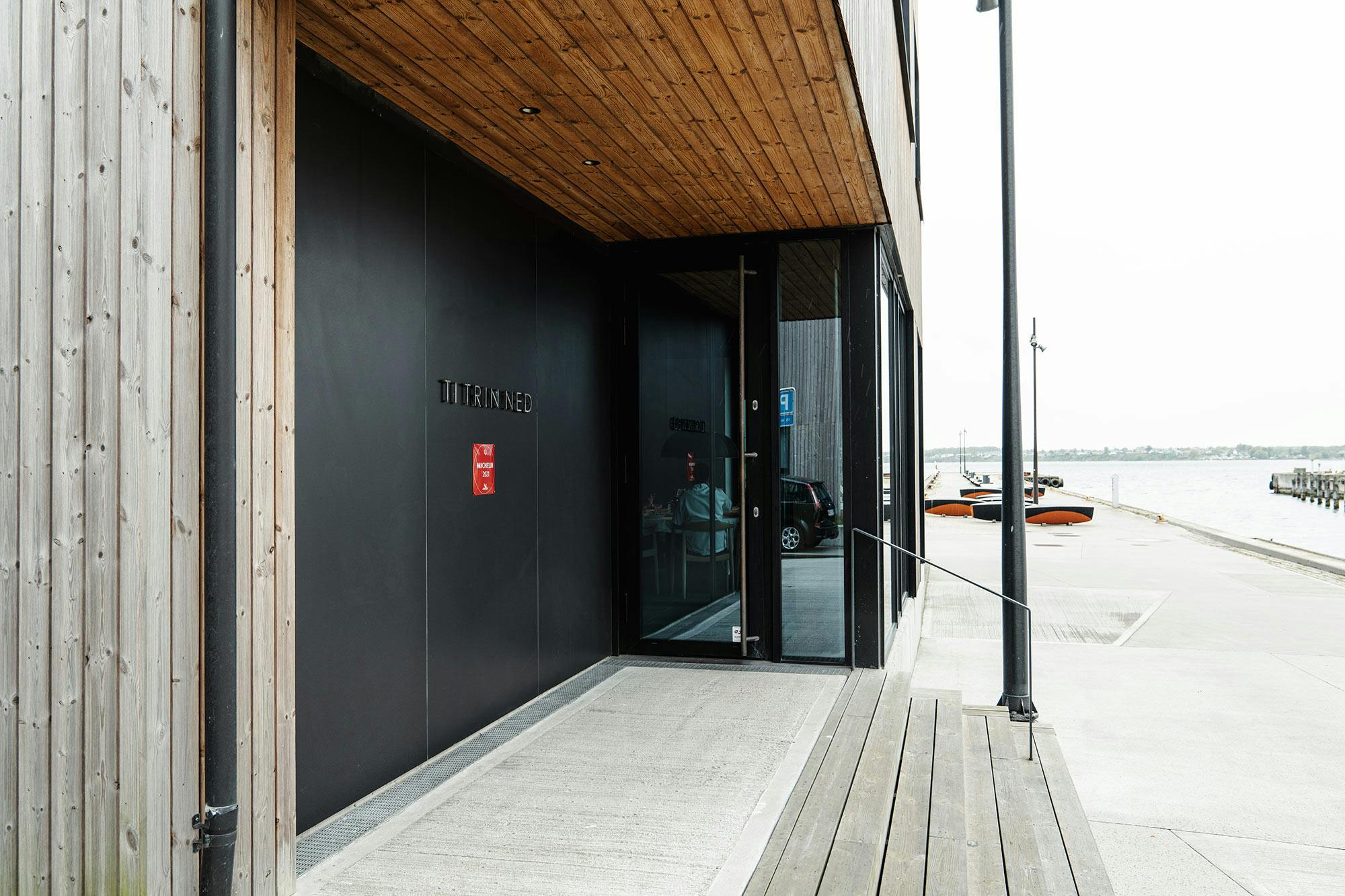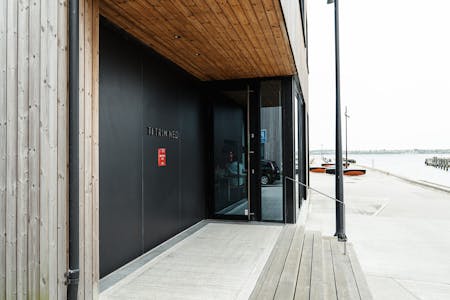 This Michelin-starred Danish restaurant uses Dekton on its façade to withstand the harsh marine environment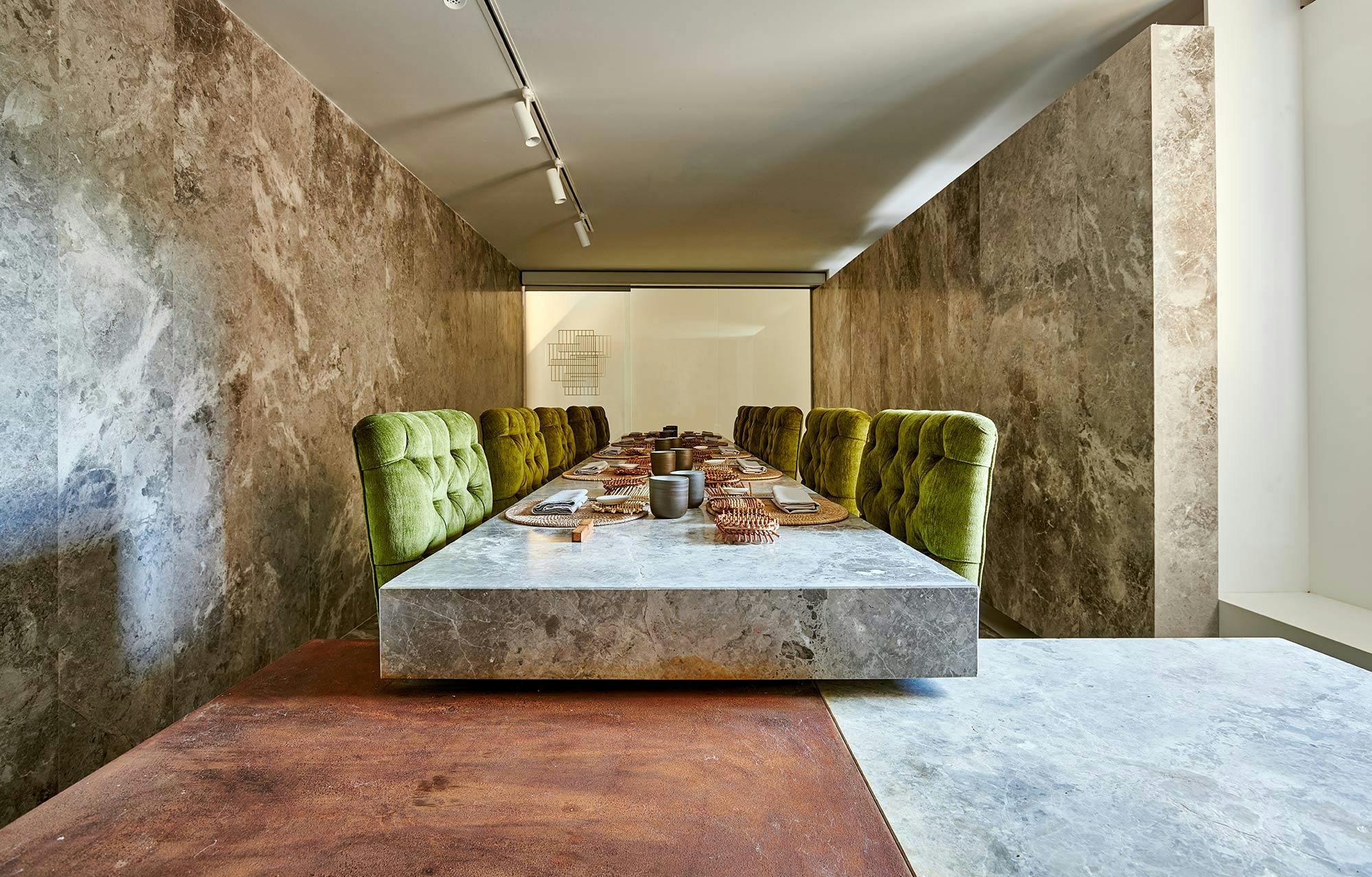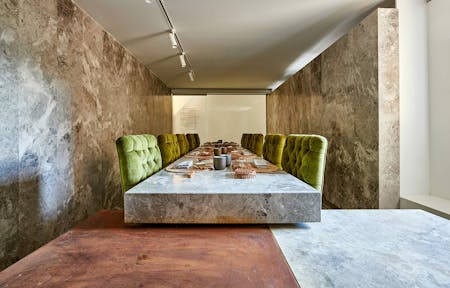 Two restaurants with a shared kitchen achieve visual continuity thanks to Dekton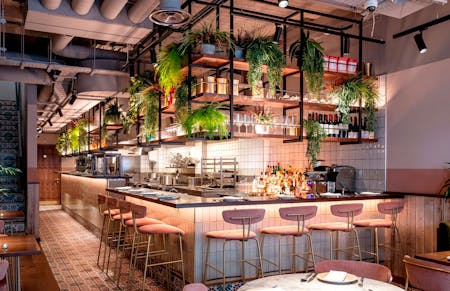 Dekton adds character to a neat and refined London restaurant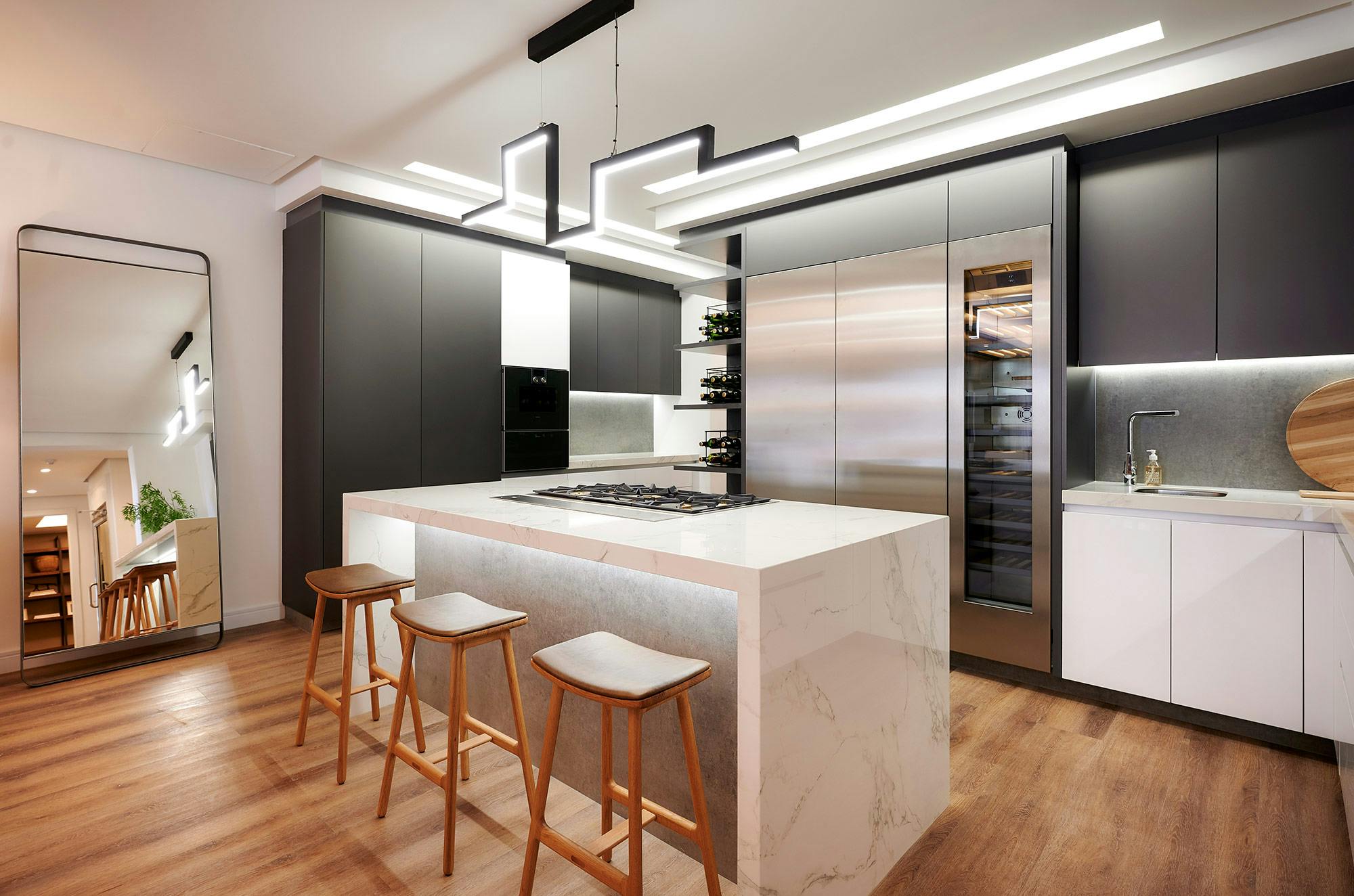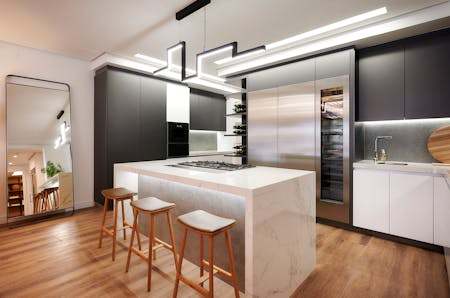 Dekton showcases its versatility in a high-end residential development in South Africa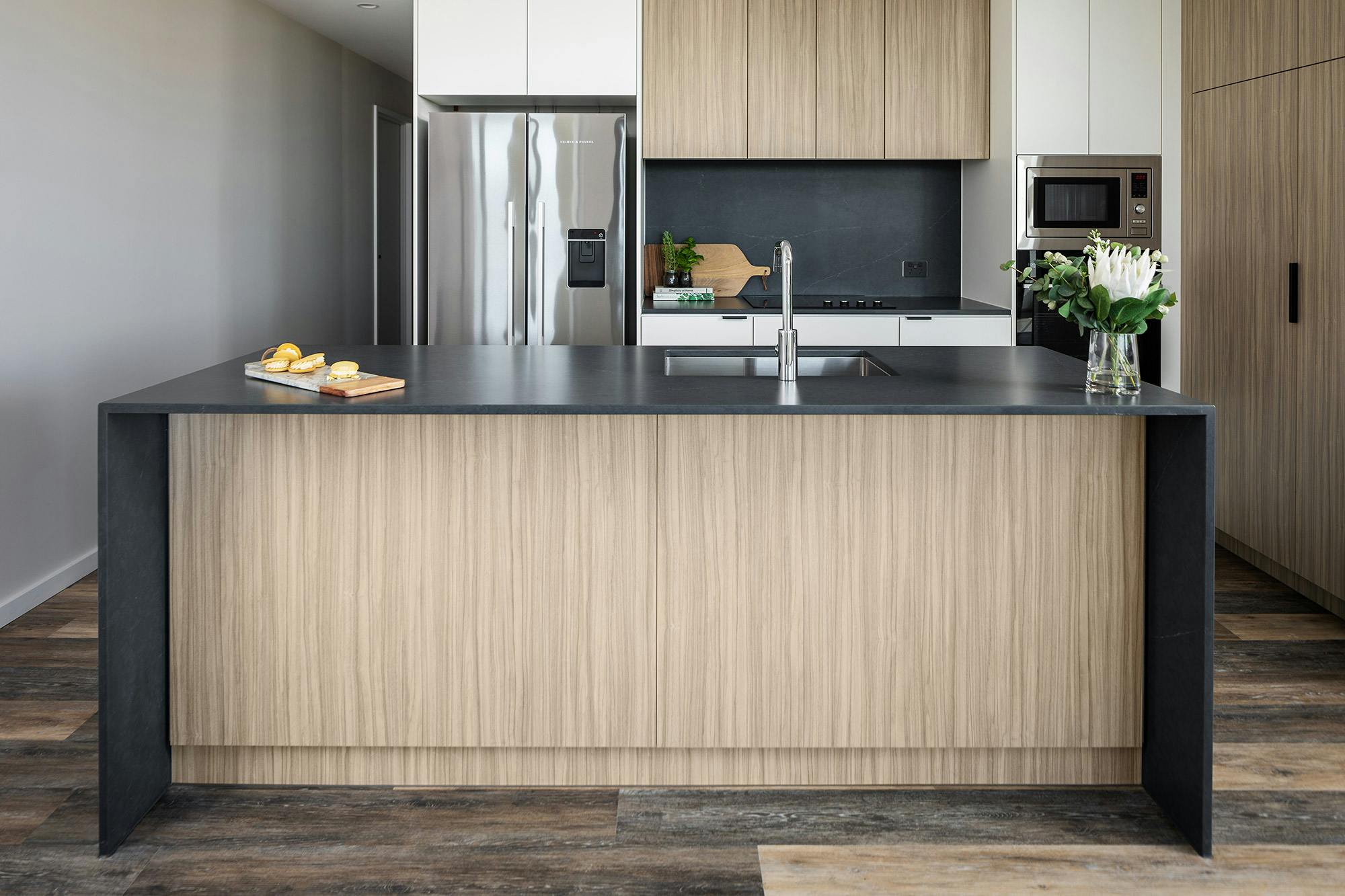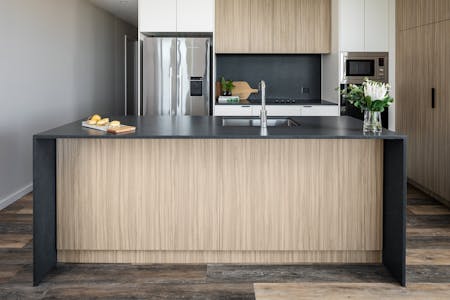 A luxurious rental building chooses Cosentino for its durability, elegance and sustainability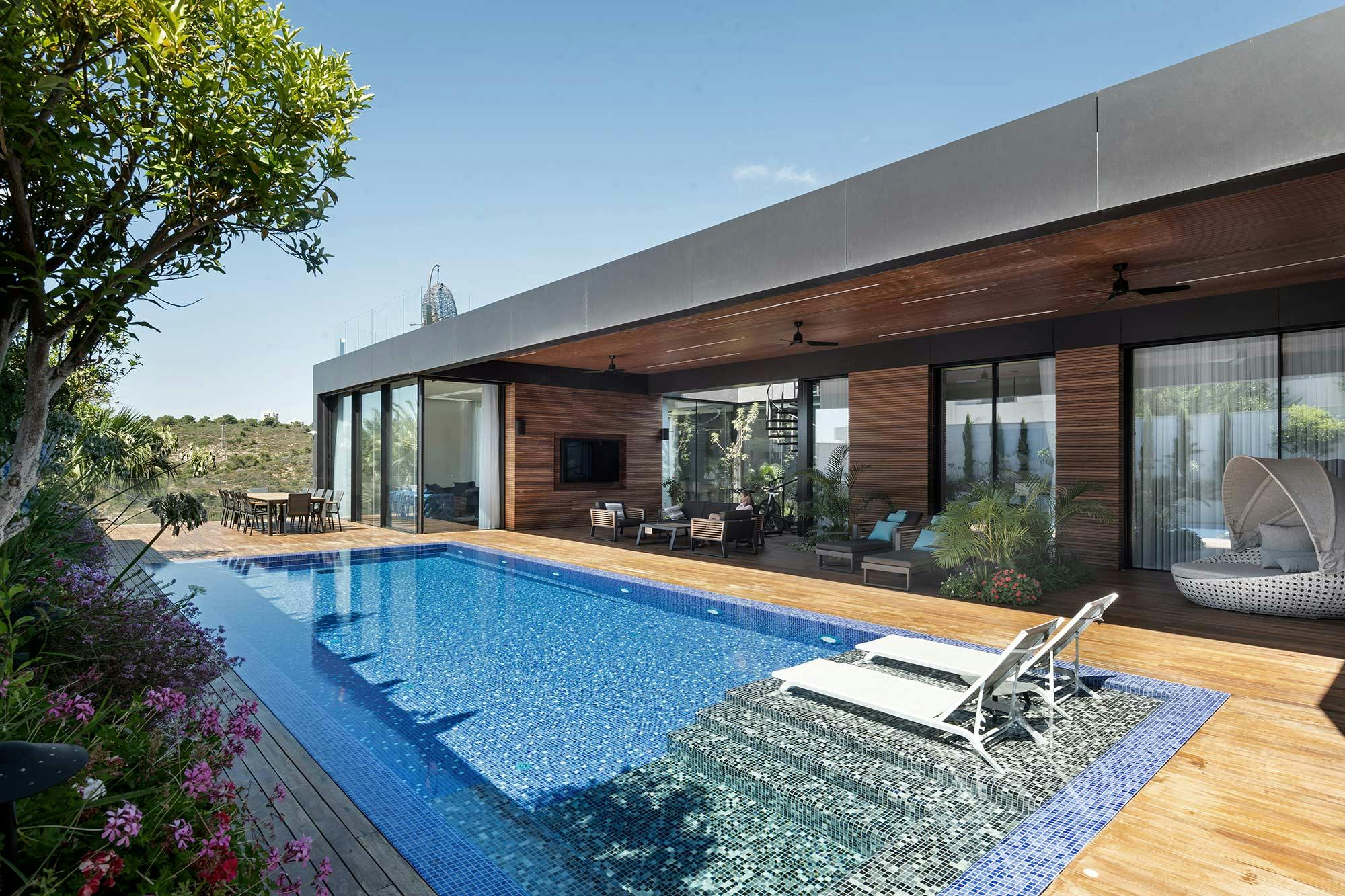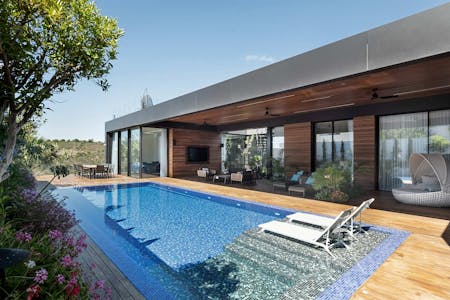 Glass, Iroko timber and Dekton for a façade with a lot of character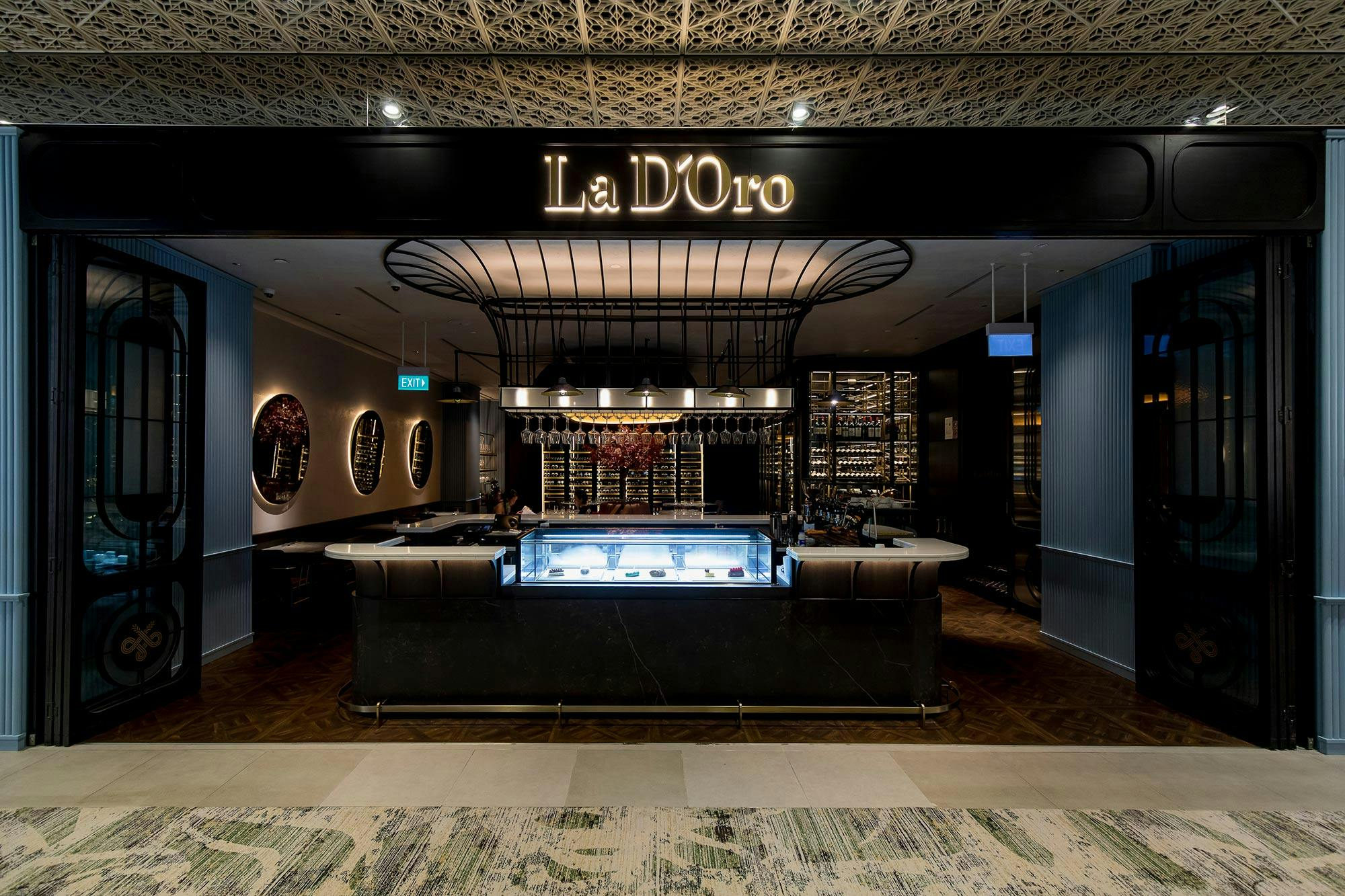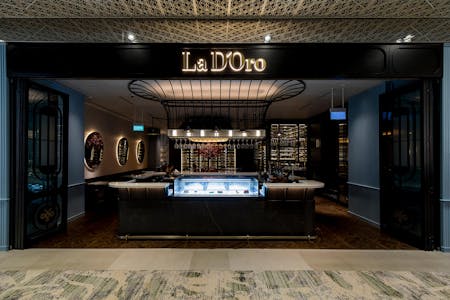 This ground-breaking haute cuisine restaurant in Singapore relies on Cosentino's functionality and elegance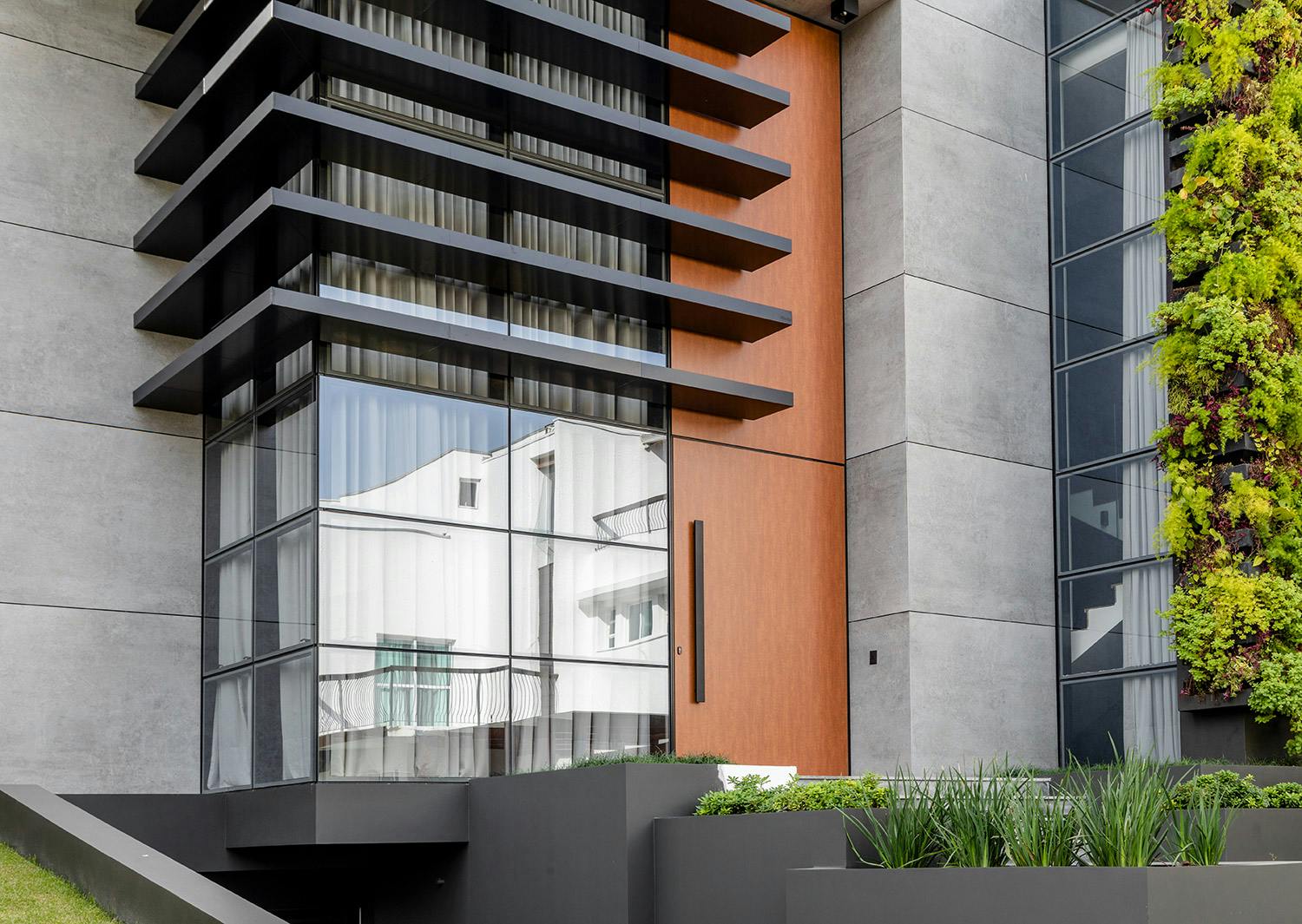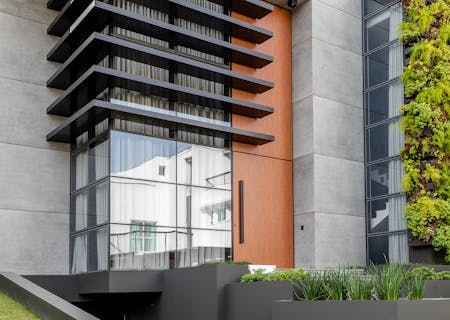 A very sturdy home by the sea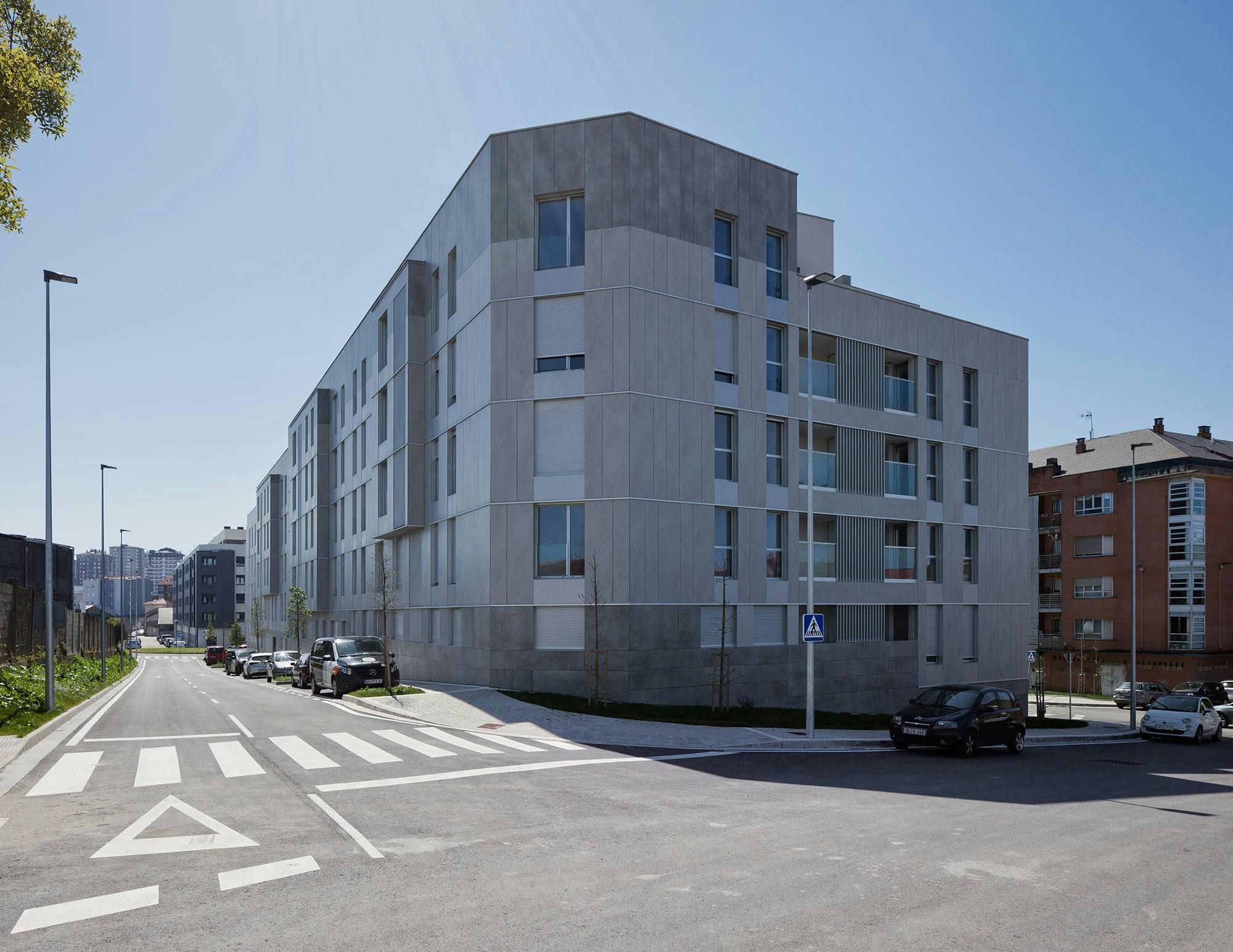 Compact style for a subsidised housing building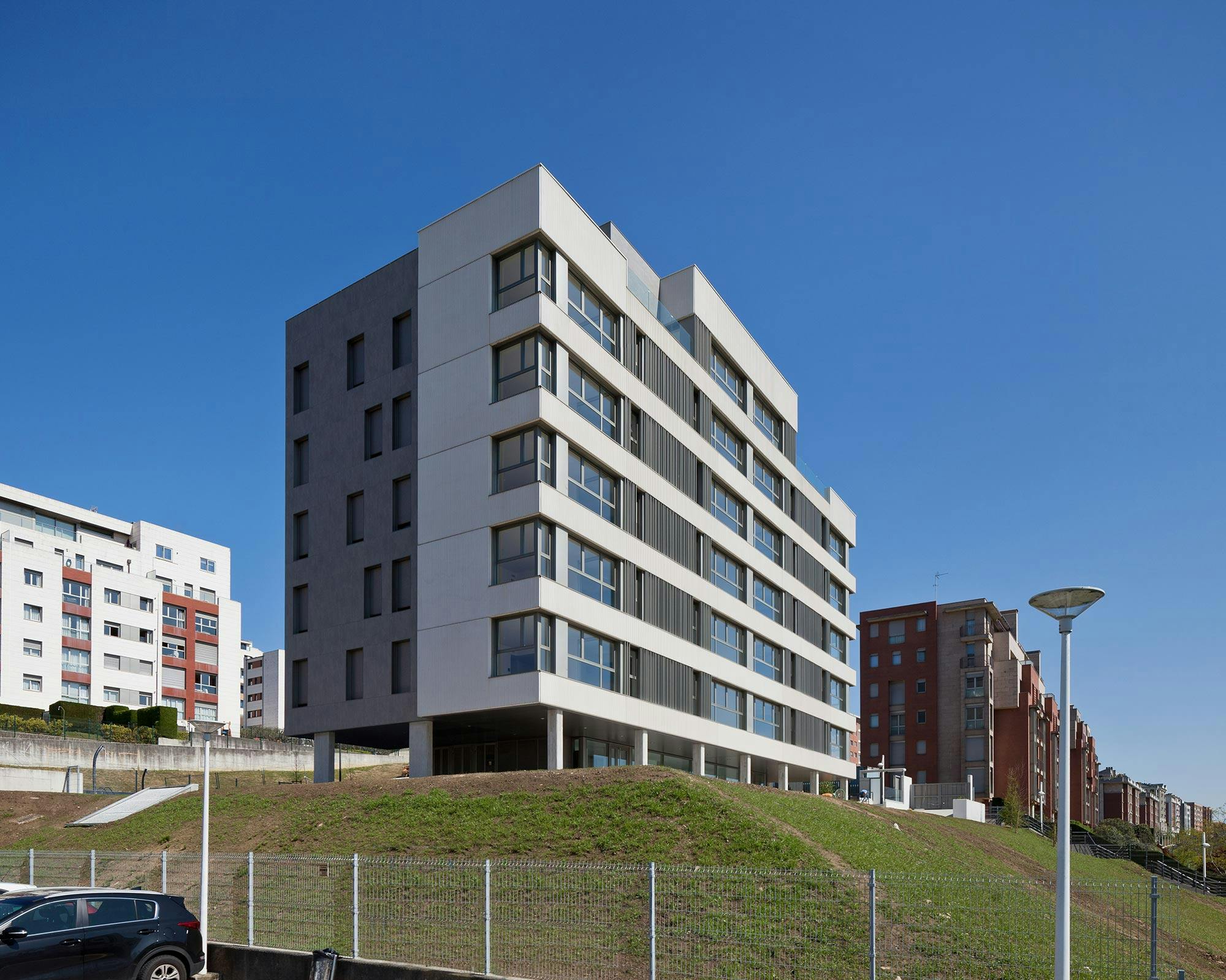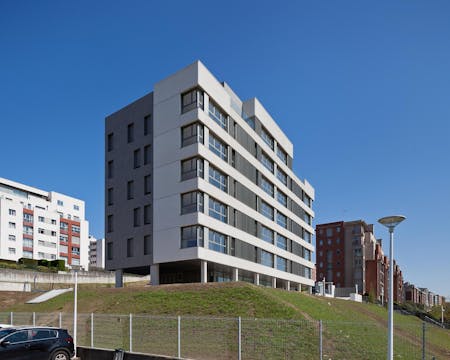 A façade that masterfully combines concrete, steel and Dekton
Professionals form
Do you need information or samples of any of our materials? Would you like to explore a Cosentino partnership?