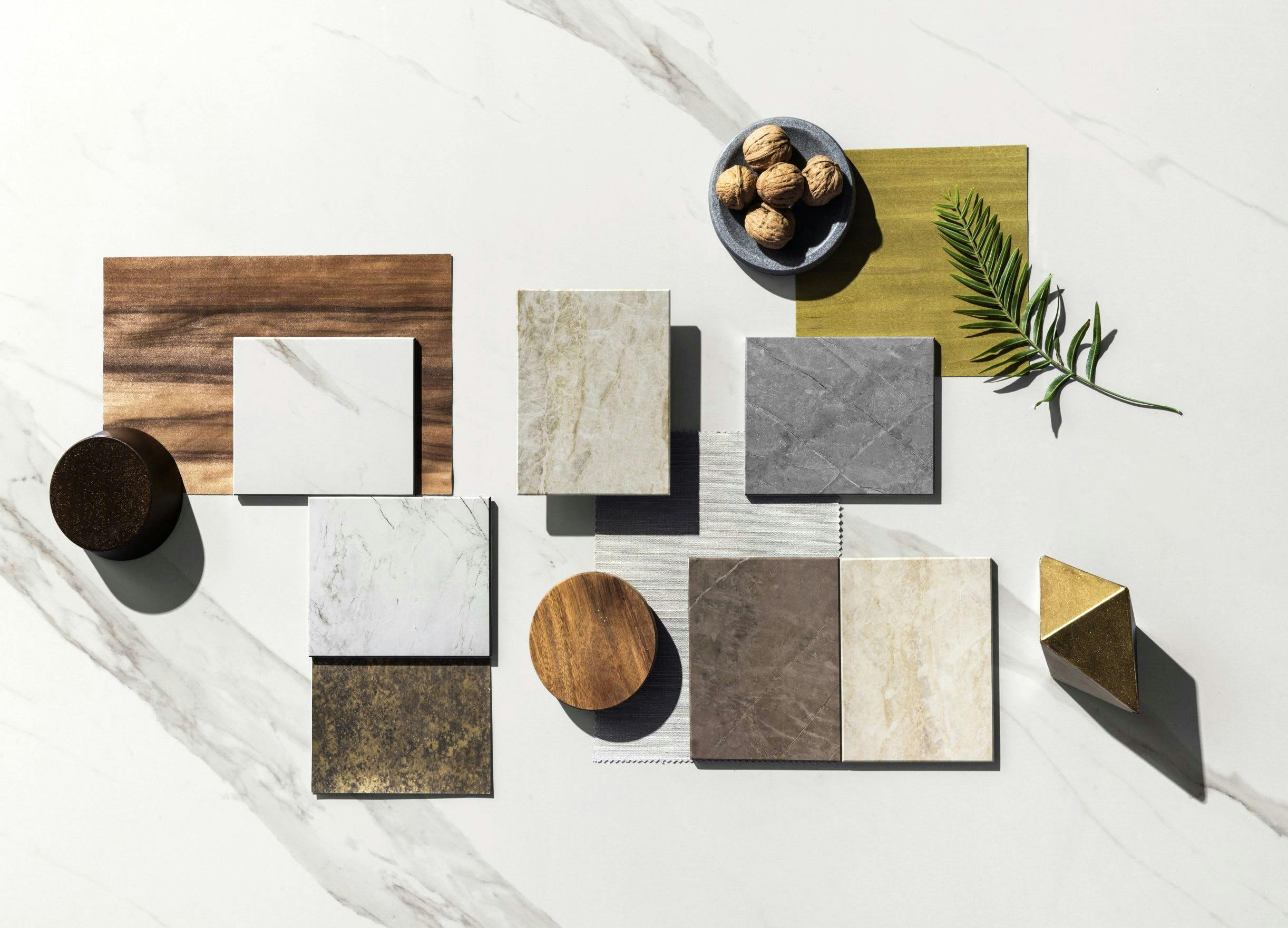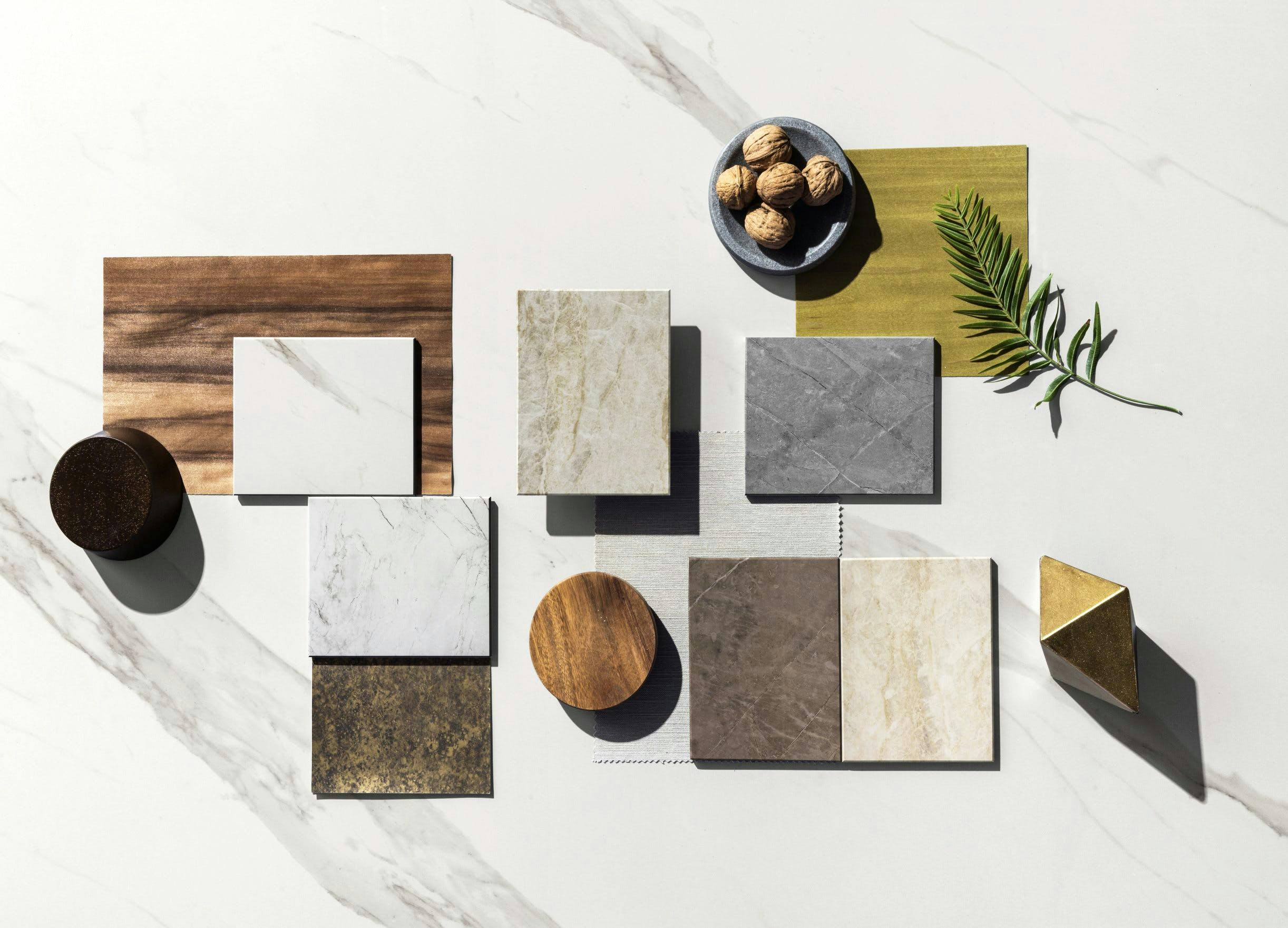 Comprised of six stunning new hues, the Stonika Collection draws inspiration from the most coveted natural stone materials - with spectacular shine and unrivaled durability.
---
New findings in the manufacturing process also allow for sharper designs and in turn, an ultra-realistic appeal. The Stonika Collection also offers the best  resistance to thermal shock and impact in the market.
Valentin Tijeras, VP Product and Innovation Cosentino Group: "At Cosentino, we adre constantly pushing the envelope - finding ways to beat our very best to help drive both our brand and the industry as a whole forward, and to continue to inspire those who specify our mataterials."
Stonika Collection
Olimpo
takes inspiration from the very best Carrara marble for the most discerning customer. Dramatic, elegant veining against a soft white background is accented by its dazzling shine.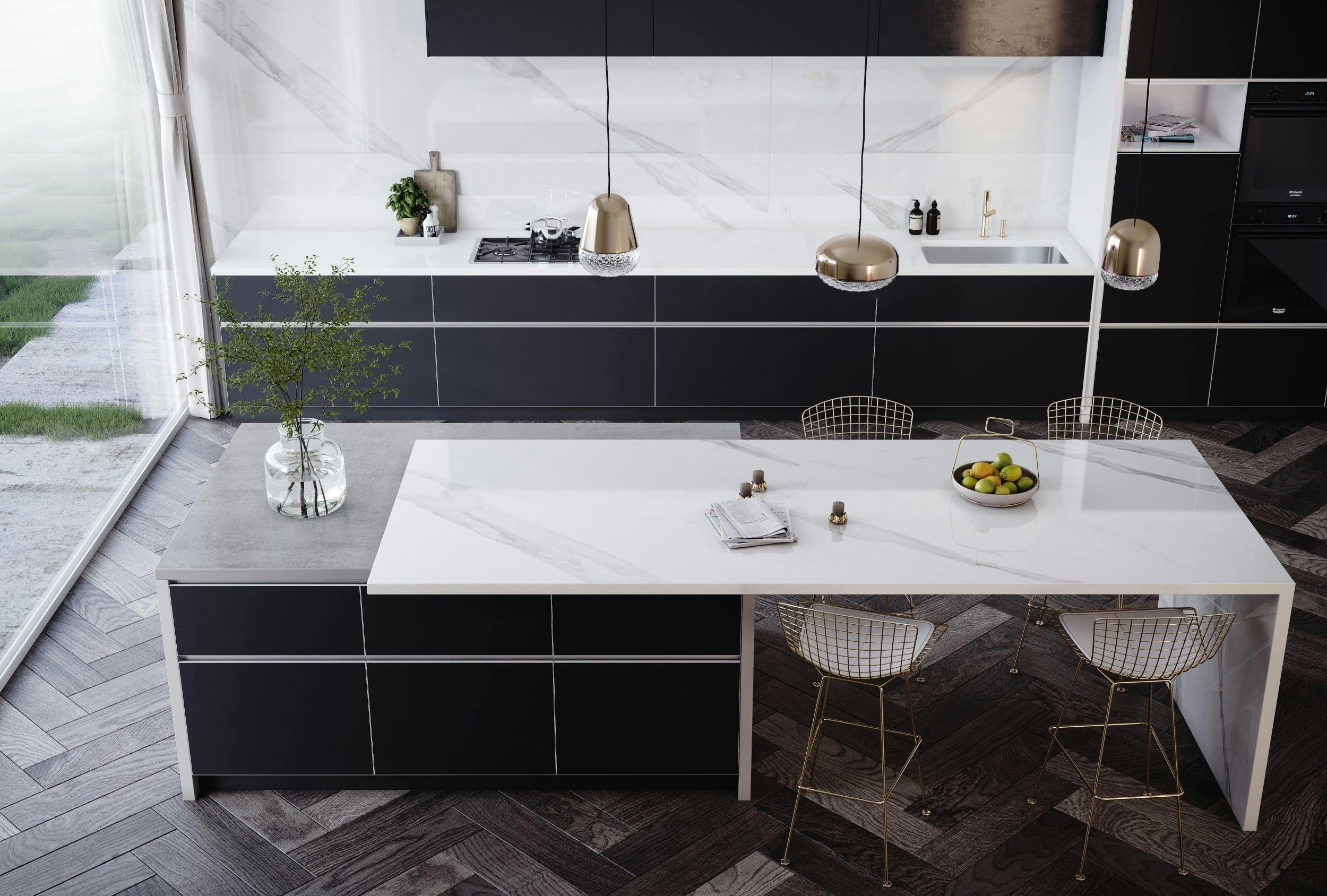 Bergen
channels the perfection of Portobello natural stone.  Its intricate, sculptural structure is strengthened by its lustrous finish.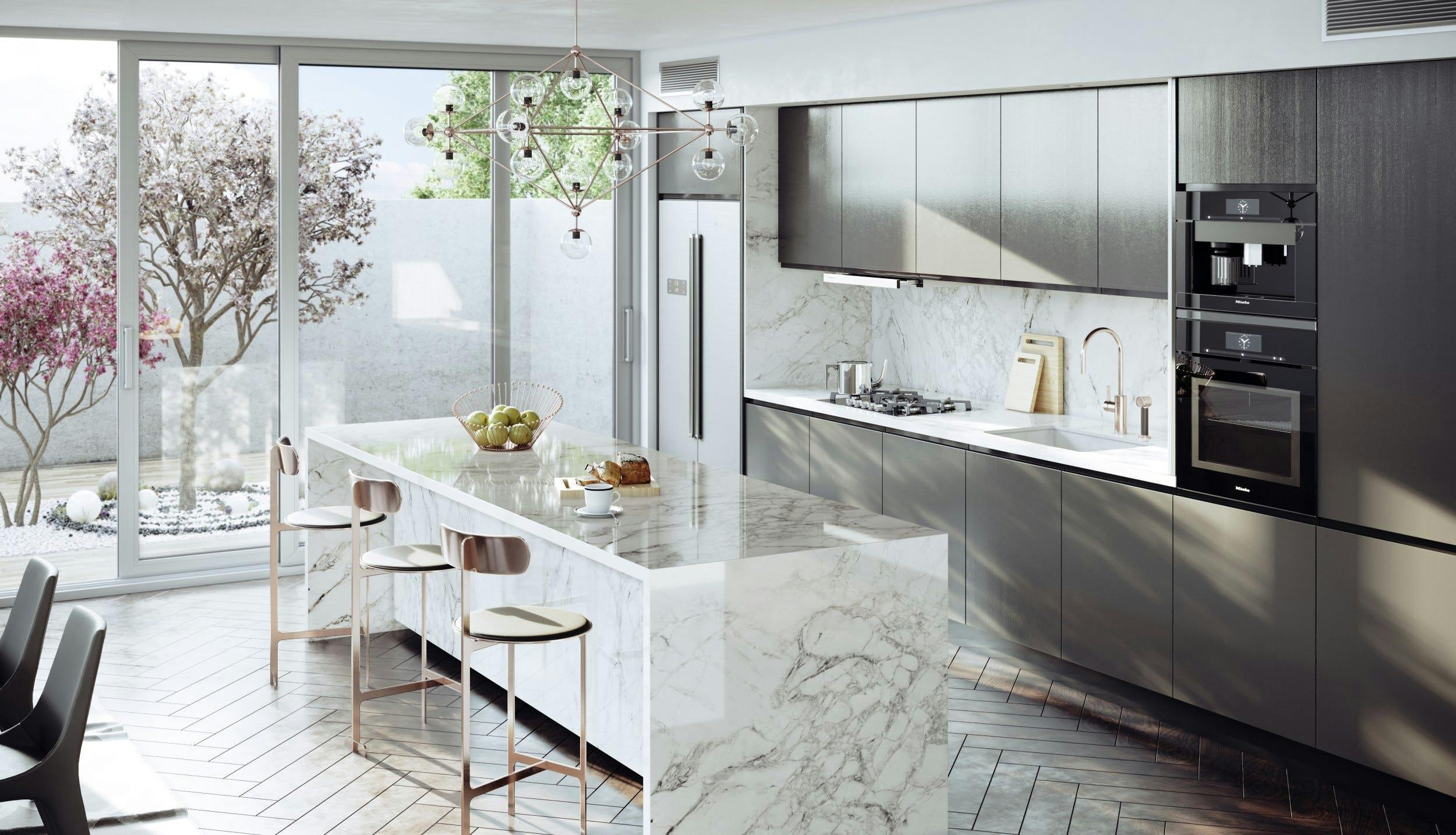 Arga
embraces the iconic texture and soft warmth of Taj Mahal quarzite. The soft, creamy background with subtle veins intensifies its dramatic structure.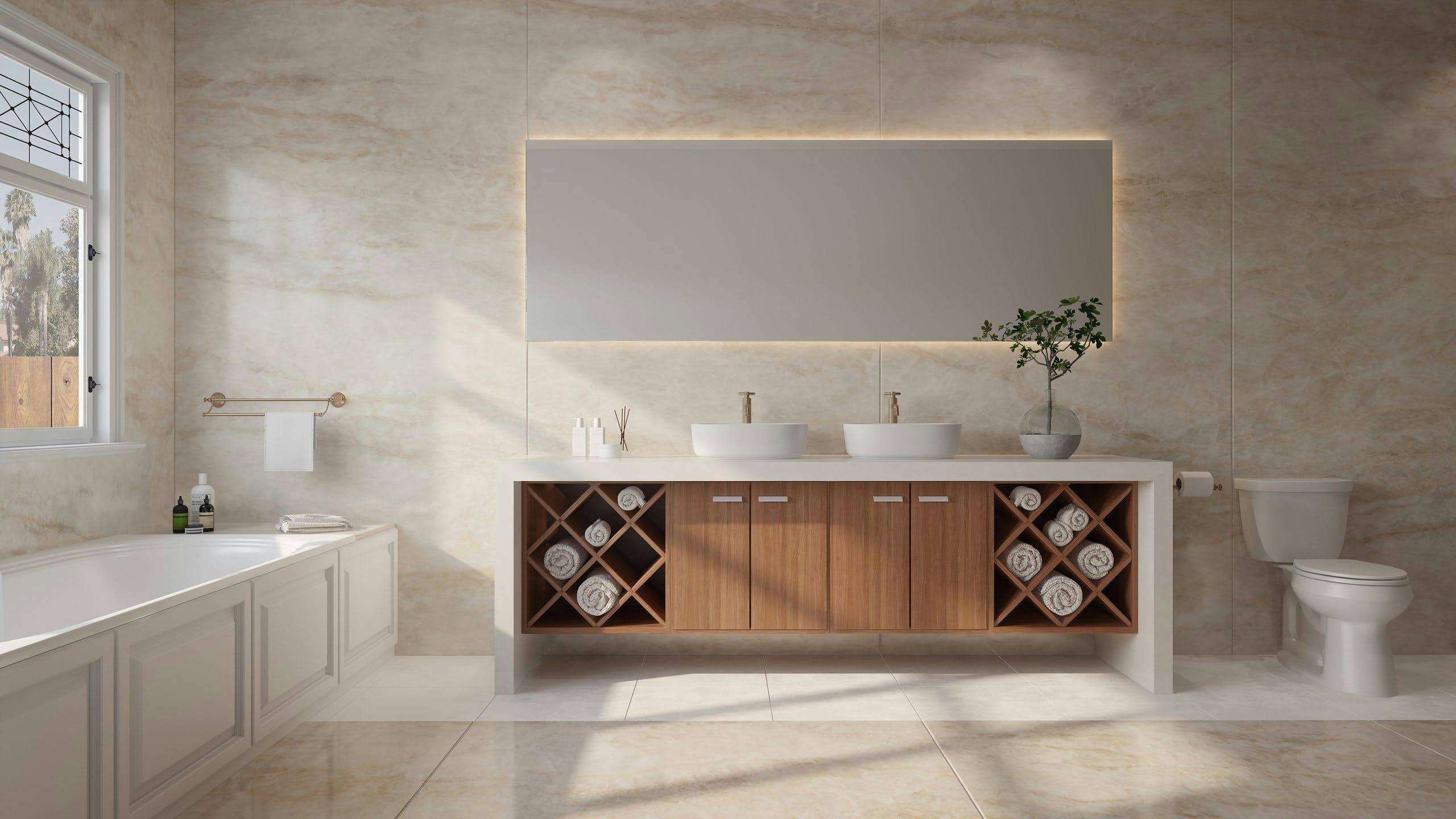 Taga
, also inspired by Taj Mahal quartzite, offers a more modern interpretation to align with the latest trends while maintaining the true character of the stone, with gray tones and marble veins to highlight the structure.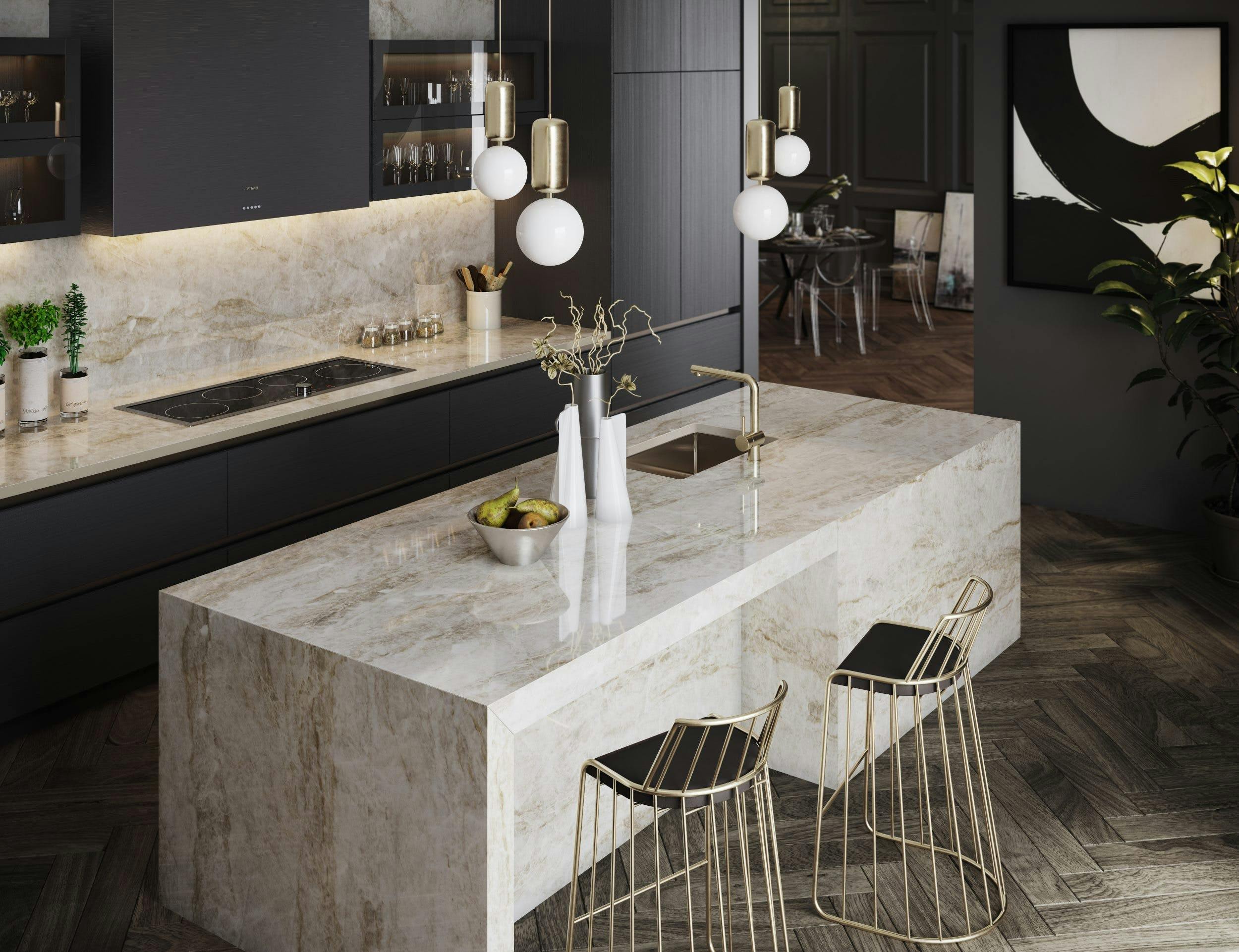 Sogne
captures the distinctive, weathered beauty of Gris Pulpis natural stone. With a texture that blends natural stone and aged concrete, it evokes an industrial aesthetic with the juxtaposition of it's ultra-glossy shine.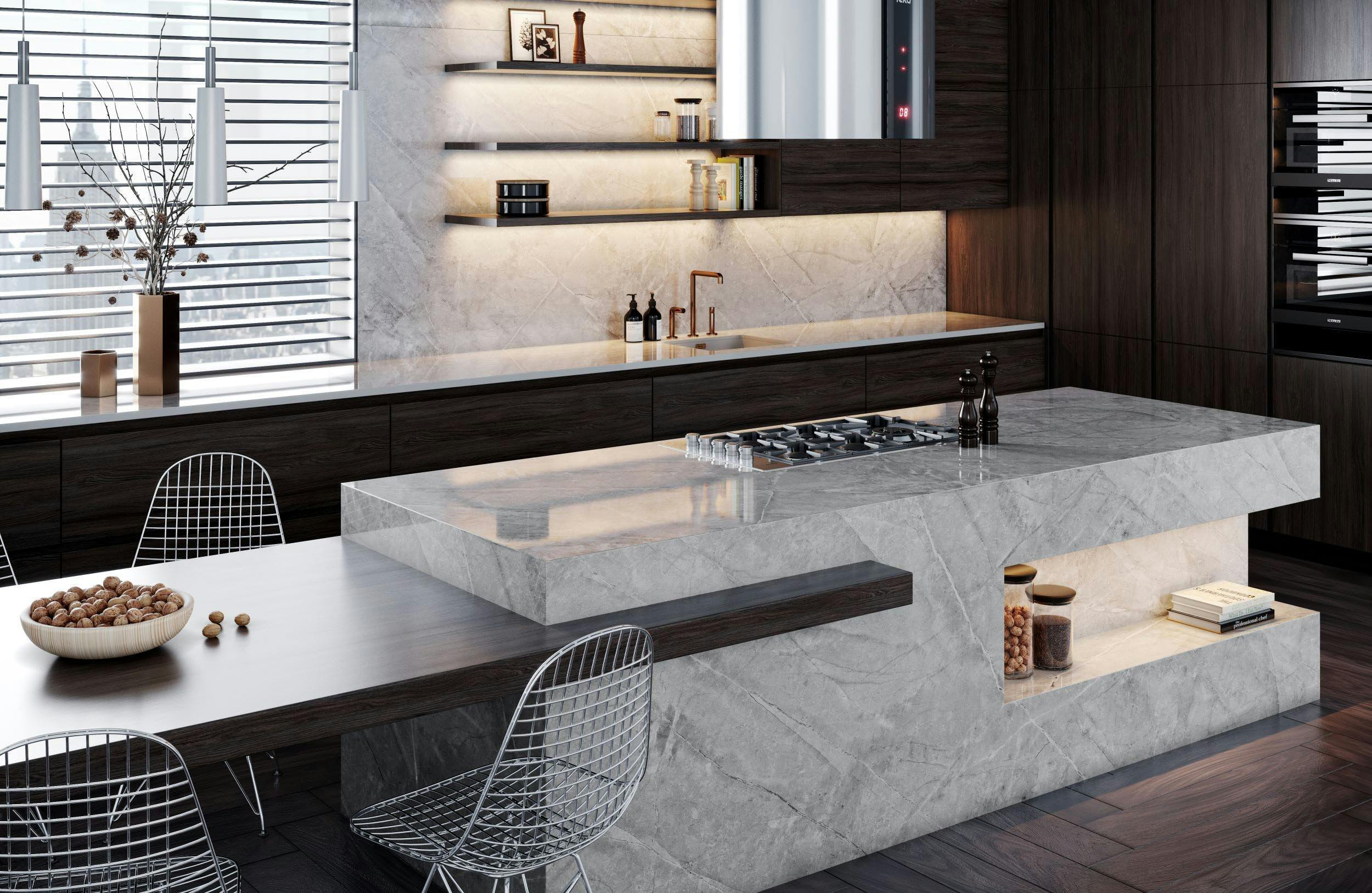 Korso
embodies the same texture as Sogne, but with warm, luxurious earth tones. Gray veins coupled with its intense base makes a stunning statement.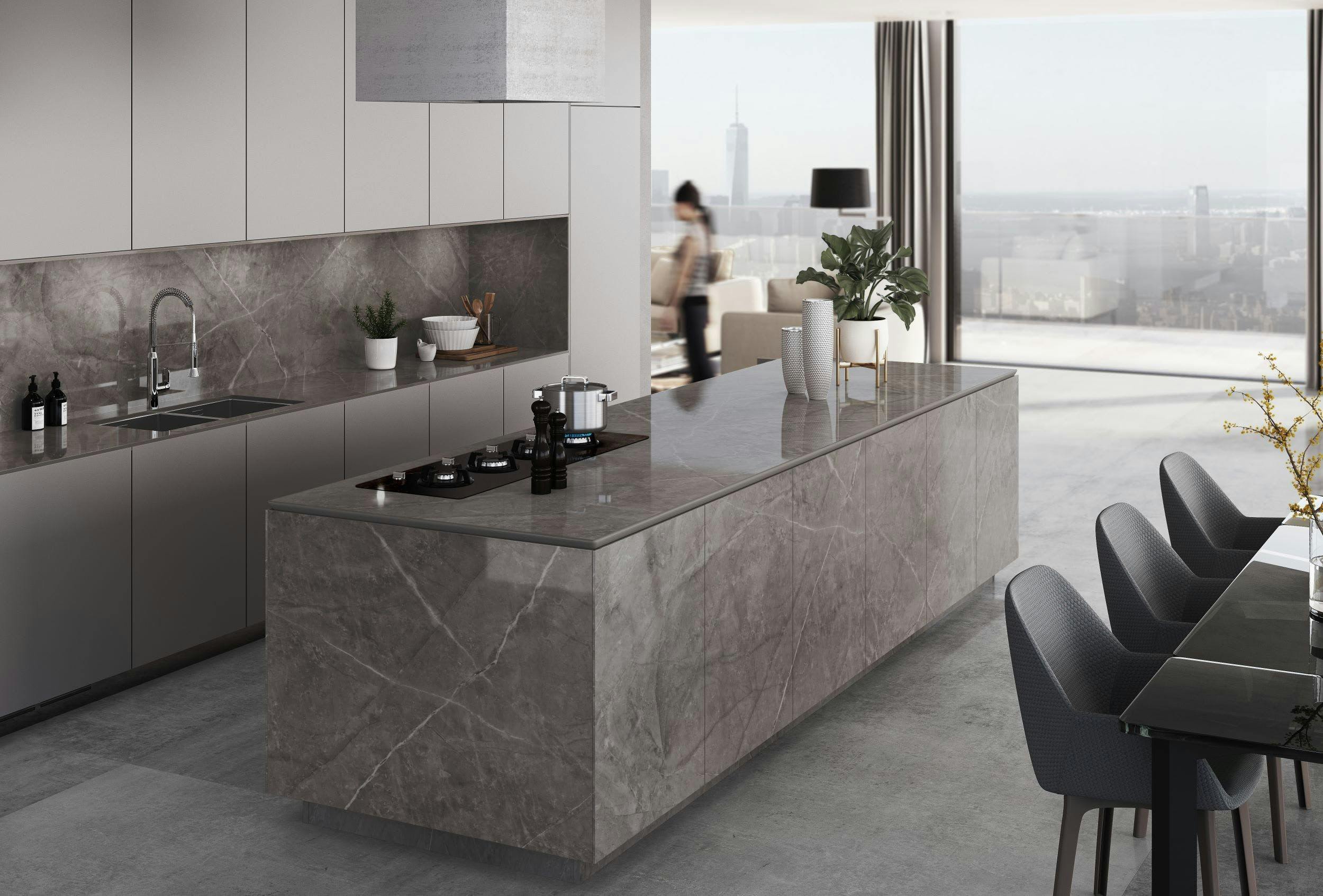 Ambient images for Dekton® Stonika