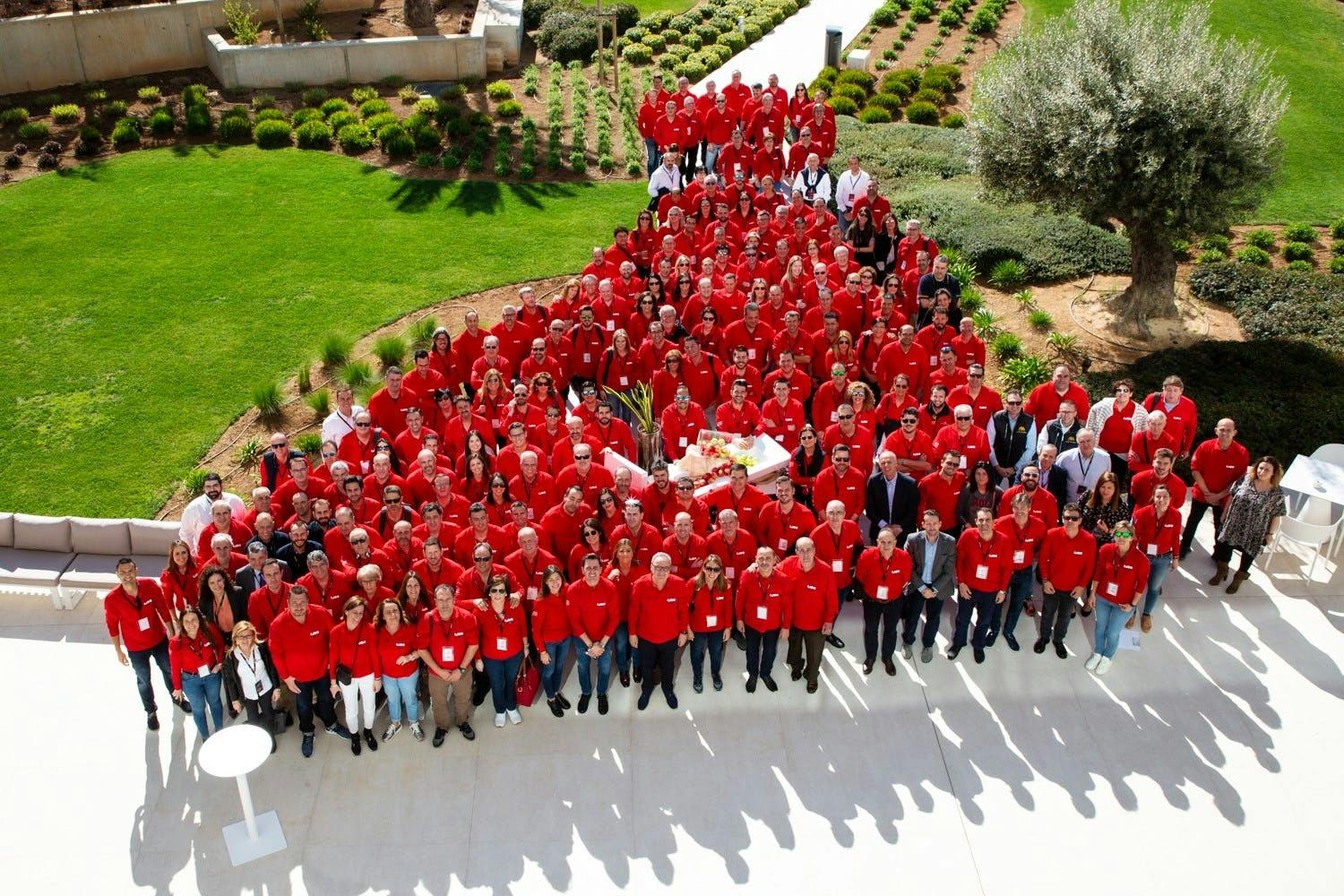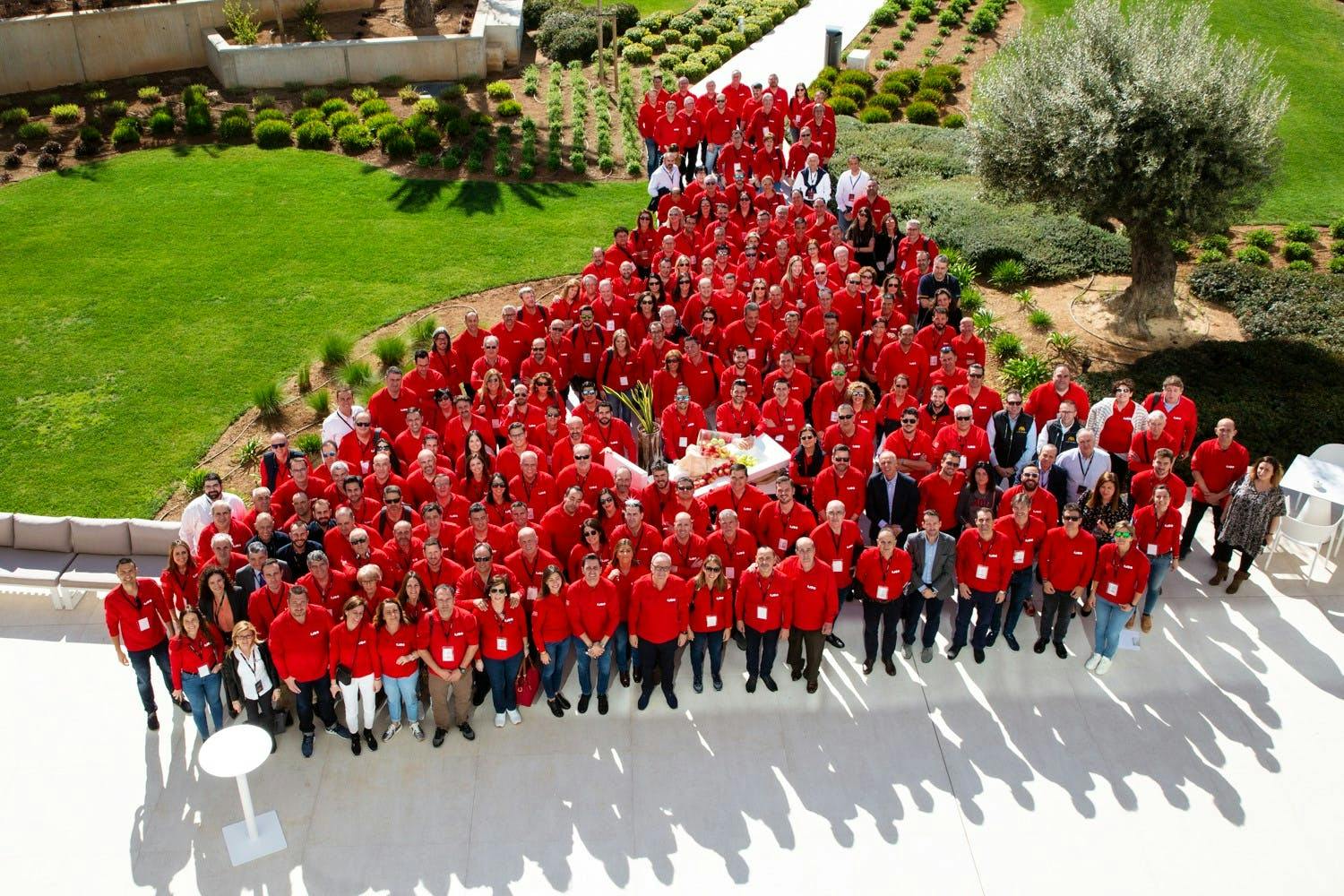 The Cosentino Group brings together its best Spanish and Portuguese clients in Palma de Mallorca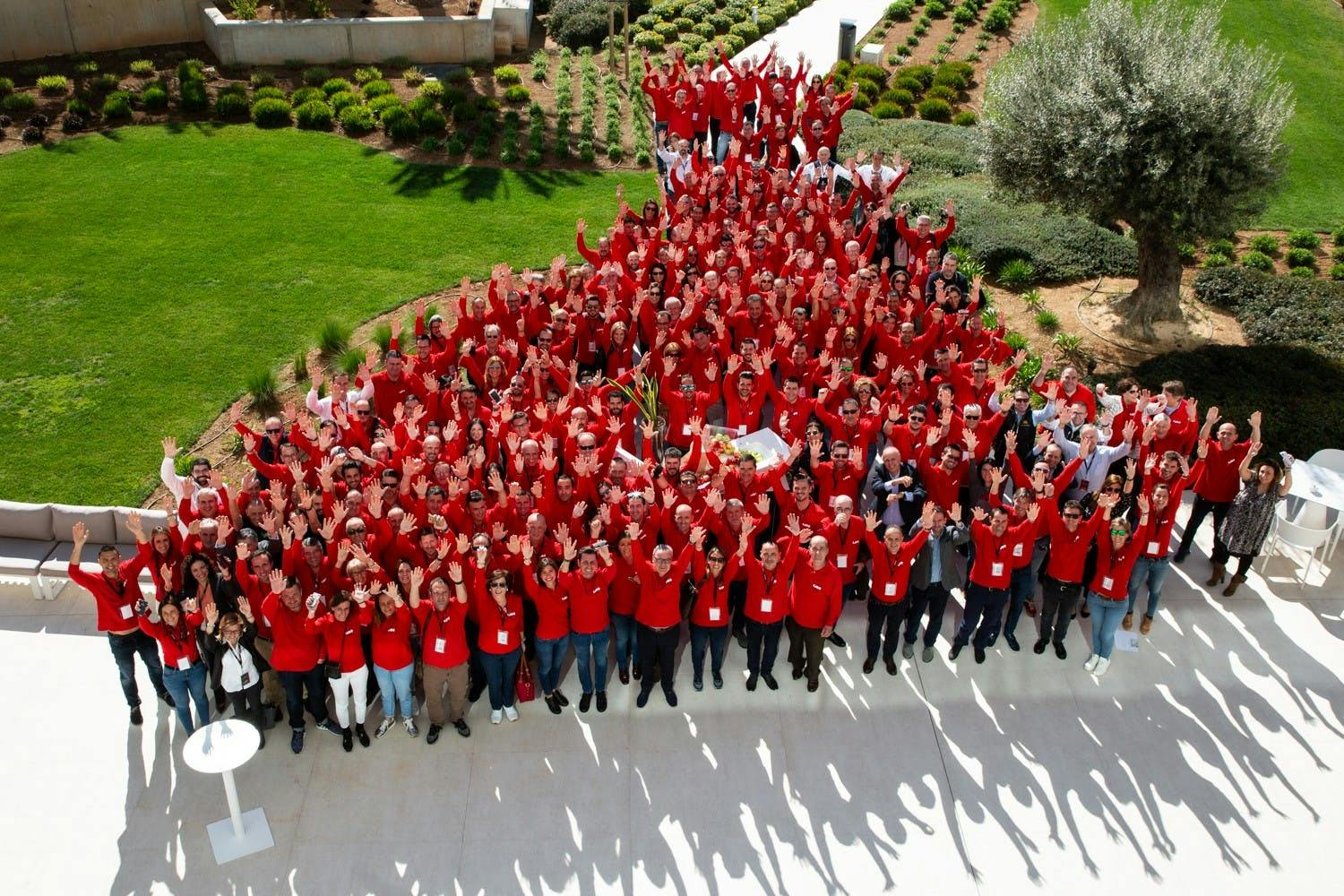 The Cosentino Group will hold a new edition of its Convention for Iberia, during which it will bring together nearly 100 of its best Spanish and Portuguese clients that specialise in marble. Since last Thursday and until next Sunday, nearly 250 attendees have combined and will continue to combine training sessions,
networking
sessions and knowledge about the Spanish multinational corporation's latest innovations with different leisure activities on the Majorcan island.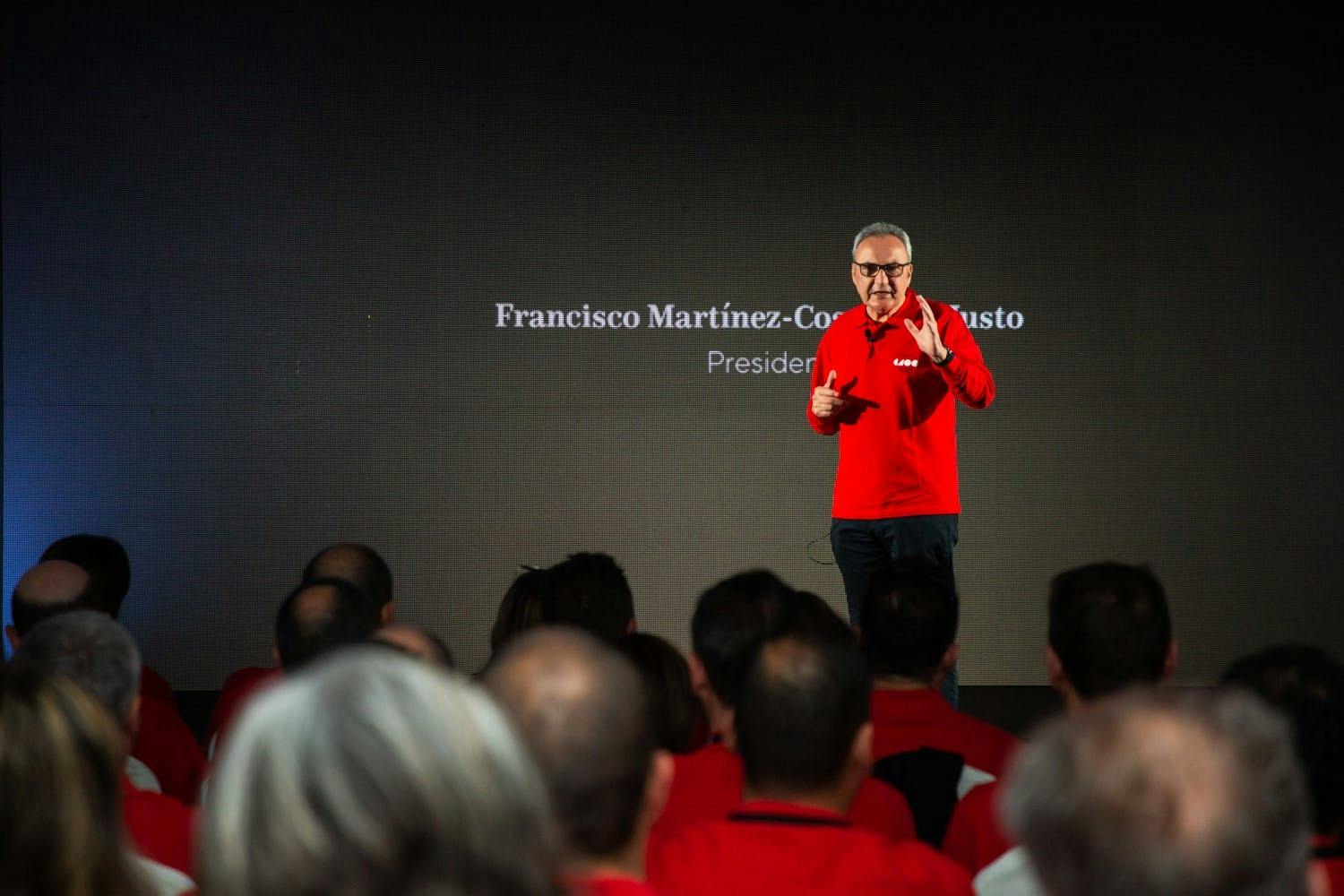 Within the consolidated "C100" format, the Convention will take place at the Gran Playa de Palma hotel, part of the Hipotels chain. This hotel, opened in 2017 and next to the Playa de Palma Palace, forms part of an impressive hotel complex that was completed using over 72,700 m2 of Dekton® ultra-compact surface and over 1,600 m2 of Silestone® quartz surface in multiple spaces and different applications and, in particular, features the use of Dekton® as a ventilated facade.
This year, not only is there a change of venue, but it will also include the participation of important companies in the sector who will also sponsor the convention and that will have a trade show space to present their newest innovations to attending clients. Companies such as Tenax, Italdiamant, GMM and Breton (Platino partners); Comandulli and Maser (Gold); and Rubí, Puma and Fila (Silver) will be present. What's more, the Convention features different speakers of major interest, including Ignacio Sánchez Villares, CEO of Leroy Merlin Spain and Guillermo Compte Barceló, the architect and designer of Hipotels.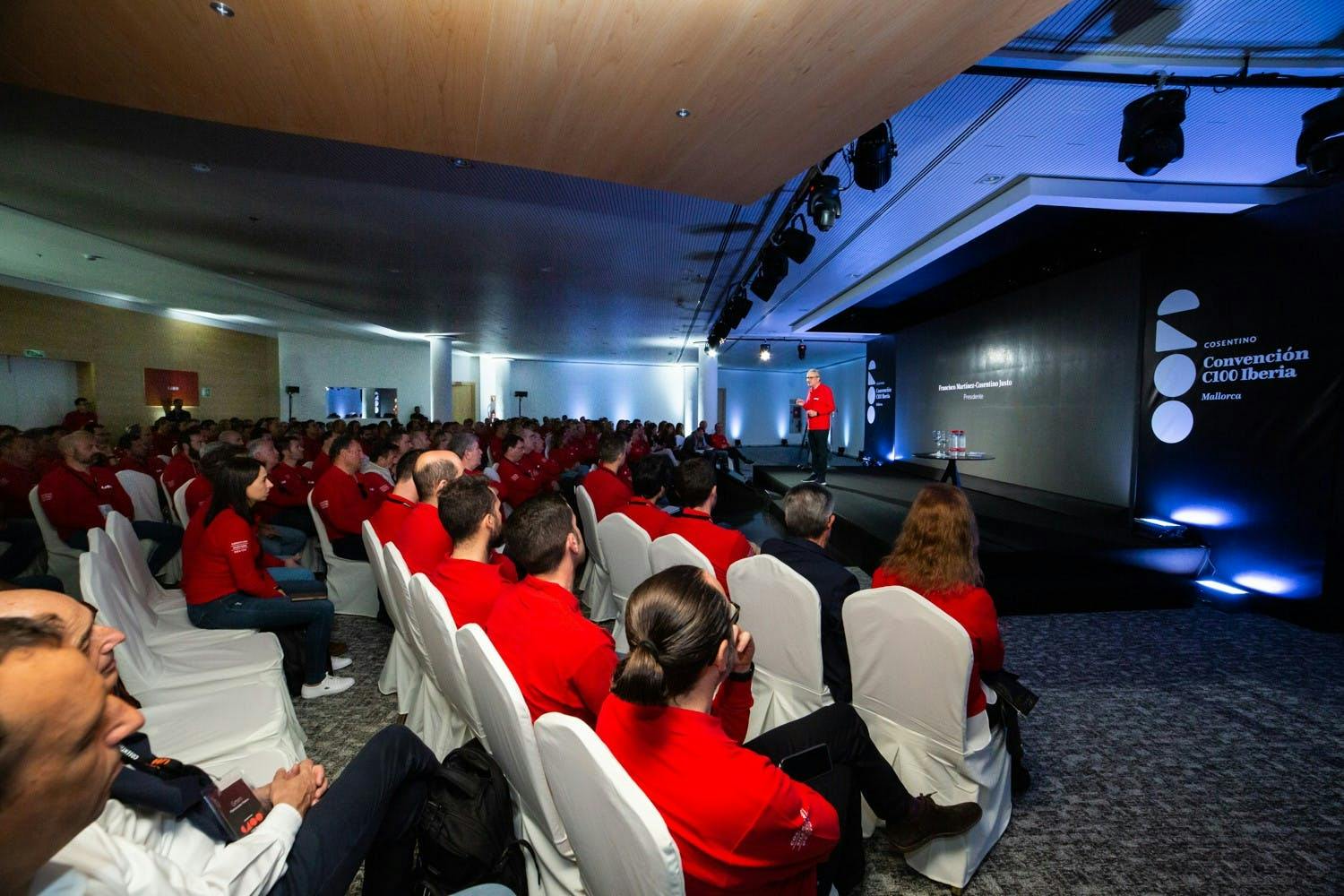 This new Convention is part of Cosentino's growth and consolidation goals in the Iberian market, where it currently has 20 "Centers": 18 in Spain and 2 in Portugal, as well as a "City" showroom in Madrid. Over recent years, the Almería multinational corporation has regained a positive trajectory in terms of volume of business for this market, confirmed by the results in 2018. Sales in the last financial year in Iberia rose to Euro 124 million, which represents a growth of 7.5% compared to 2017.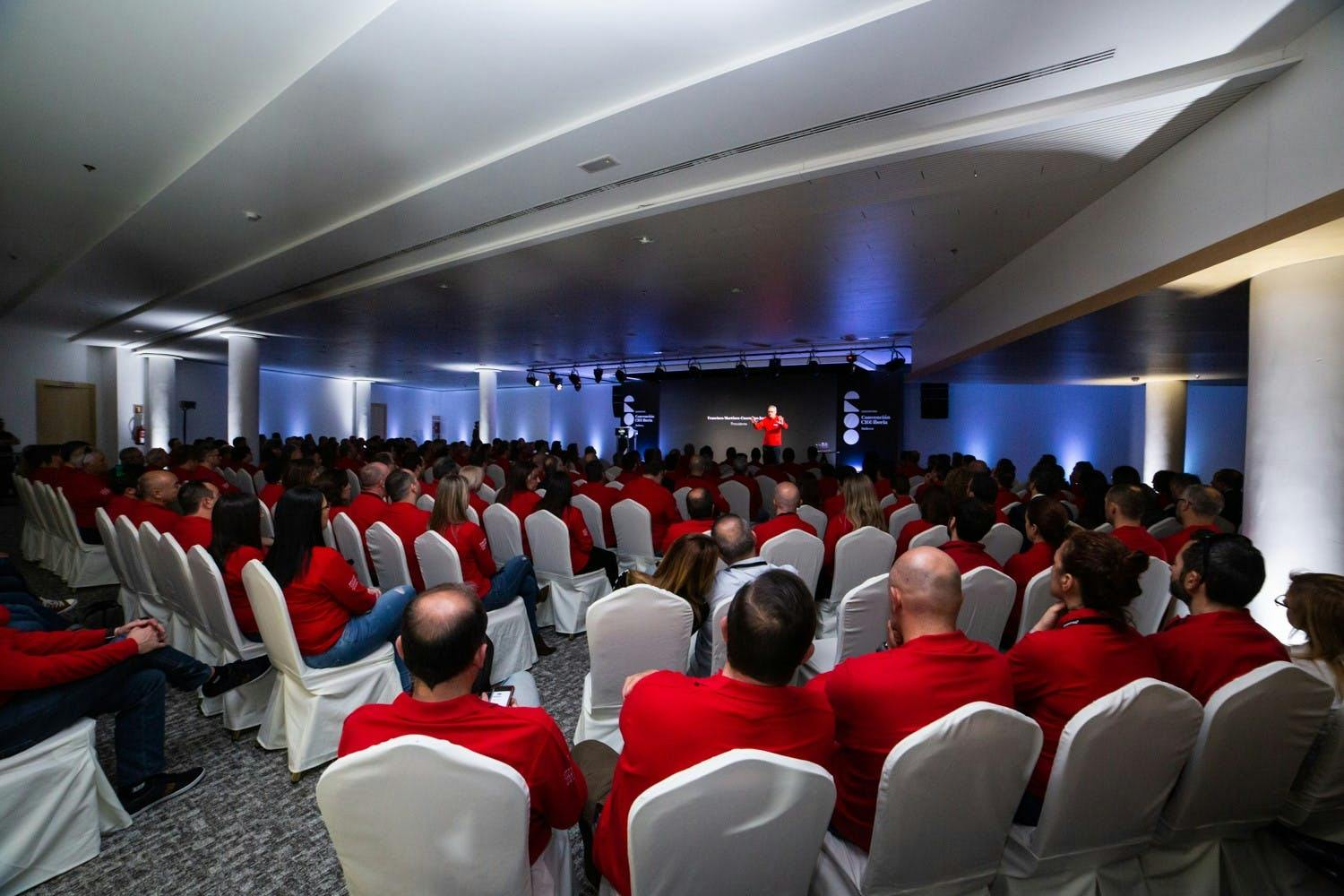 Hence, during his opening speech, Francisco Martínez-Cosentino Justo, President of the Cosentino Group, expressed,
"Cosentino's commitment to continue the path of growth and recovery of the sector, together with our stonemason clients, suppliers and partners."
He also specifically mentioned
"the need to prioritise job security, be competitive in terms of quality and innovation, and count on digitalisation, all as levers for the future to ensure long-term sustainability of jobs and business in the industry
." As an example, to reflect this recovery and Cosentino's commitment to this market, last November, the company opened the new Cosentino Centre in Lisbon. It's an amazing facility that involved a total investment of Euro 305,000. With a total area of 2,700 m2, almost 300 m2 are dedicated to the exhibition area. Moreover, the opening of the new showroom in Cosentino's Barcelona Centre also took place last year. The city of Barcelona will soon also host the company's second "City" showroom in Spain.
PR_The Cosentino Group brings together its best Spanish and Portuguese clients in Palma de Mallorca