Case Study
Basque Kitchen by Aitor, the redesign of a Michelin-starred restaurant
By Grey Matters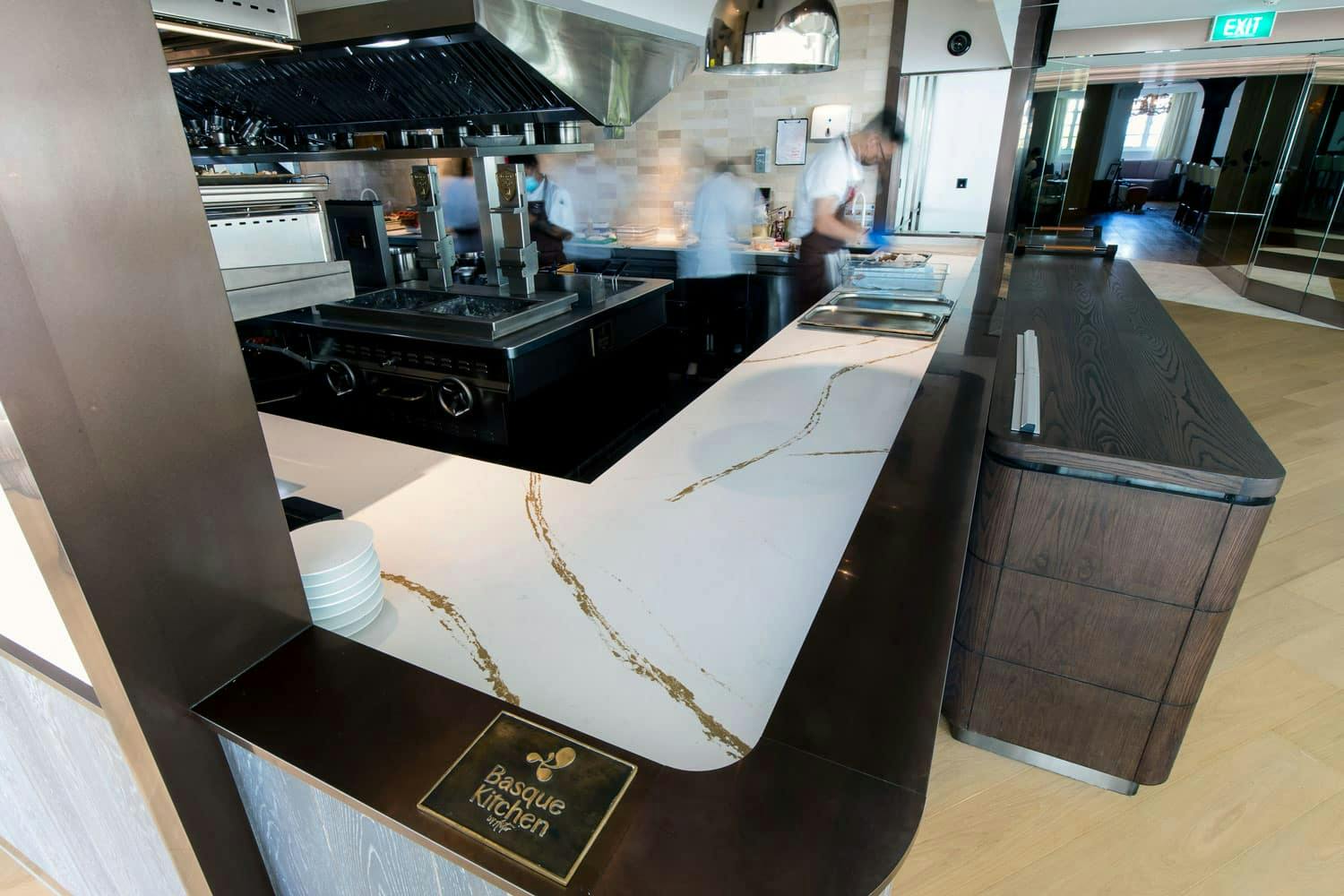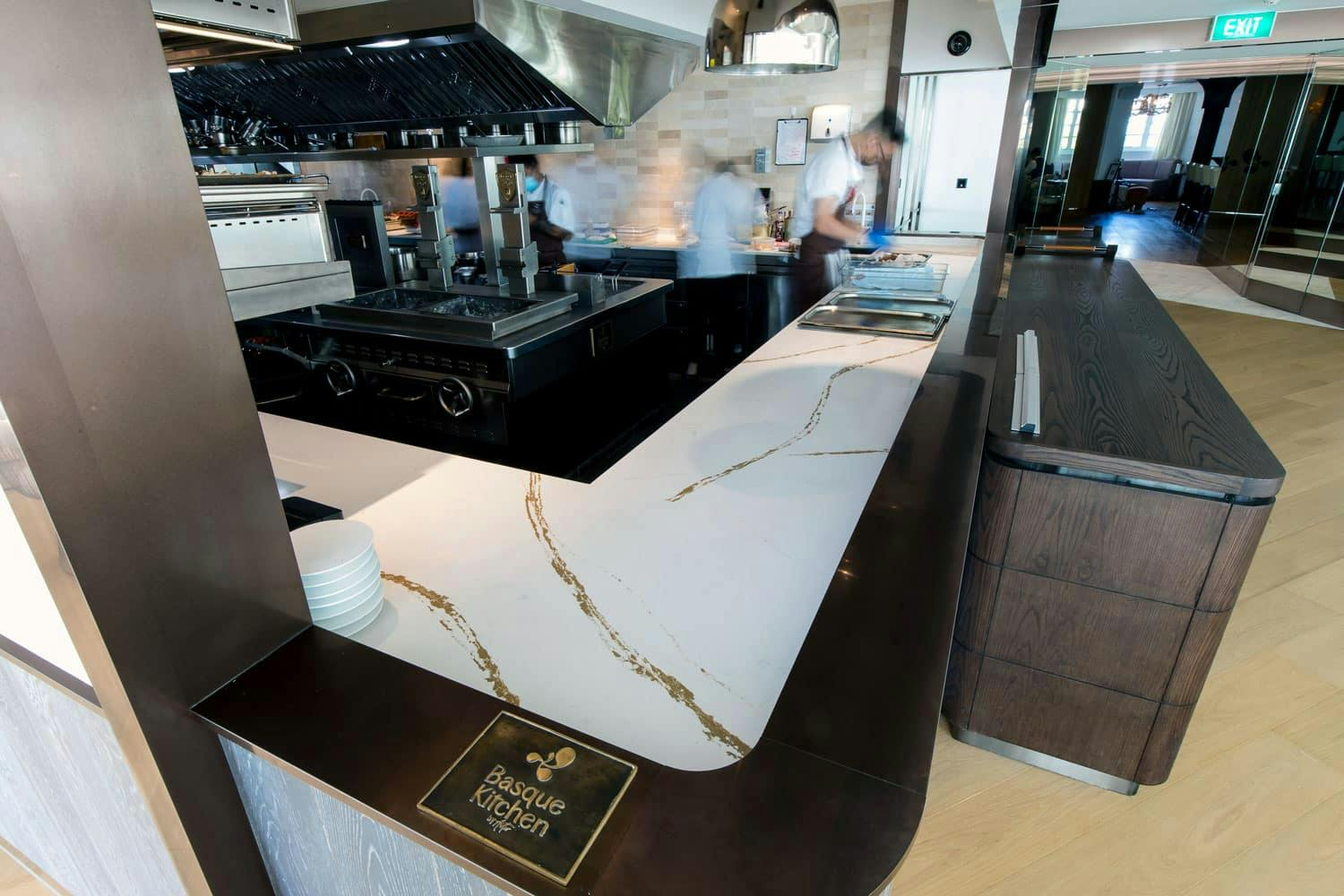 Material
Dekton | Silestone
Color
Kelya | Eternal D'Or
Architecture / Design
Alan Barr - Grey Matters
Application
Bar and cabinets
Taking care of every last detail from the plate to the table
Food as a language of love. This is how renowned chef Aitor Jerónimo Orive sums up his passion for gastronomy, heritage of his homeland, the Basque Country, a region in northern Spain. "My grandparents are wonderful cooks and I always caught them in the kitchen, stirring a pot of hot, hearty and incredibly delicious food", Aitor recalls. For Aitor, the logical step was to become a chef and open his own culinary space. So far, nothing unusual. Except that he opened his restaurant in Singapore, more than 11,000 kilometres away from home. It was there that he opened the Basque Kitchen, a Michelin-starred restaurant where Basque cuisine has become part of international cultural heritage.
Now, after several years of hard work that have earned him the appreciation of the general public, the Basque Kitchen by Aitor moves to the historic building The Fullerton Waterboat House, and does so under the guidance of the design studio Grey Matters, featuring Dekton as the reference material. "Moving from Amoy Street to its new location was a bold move that required careful planning. Redefining a brand that has such history and so much prestige is a task that must be handled with delicacy, sensitivity and the utmost care so as not to undermine all the hard work that the Chef and his team have put in over the last few years", explains the studio.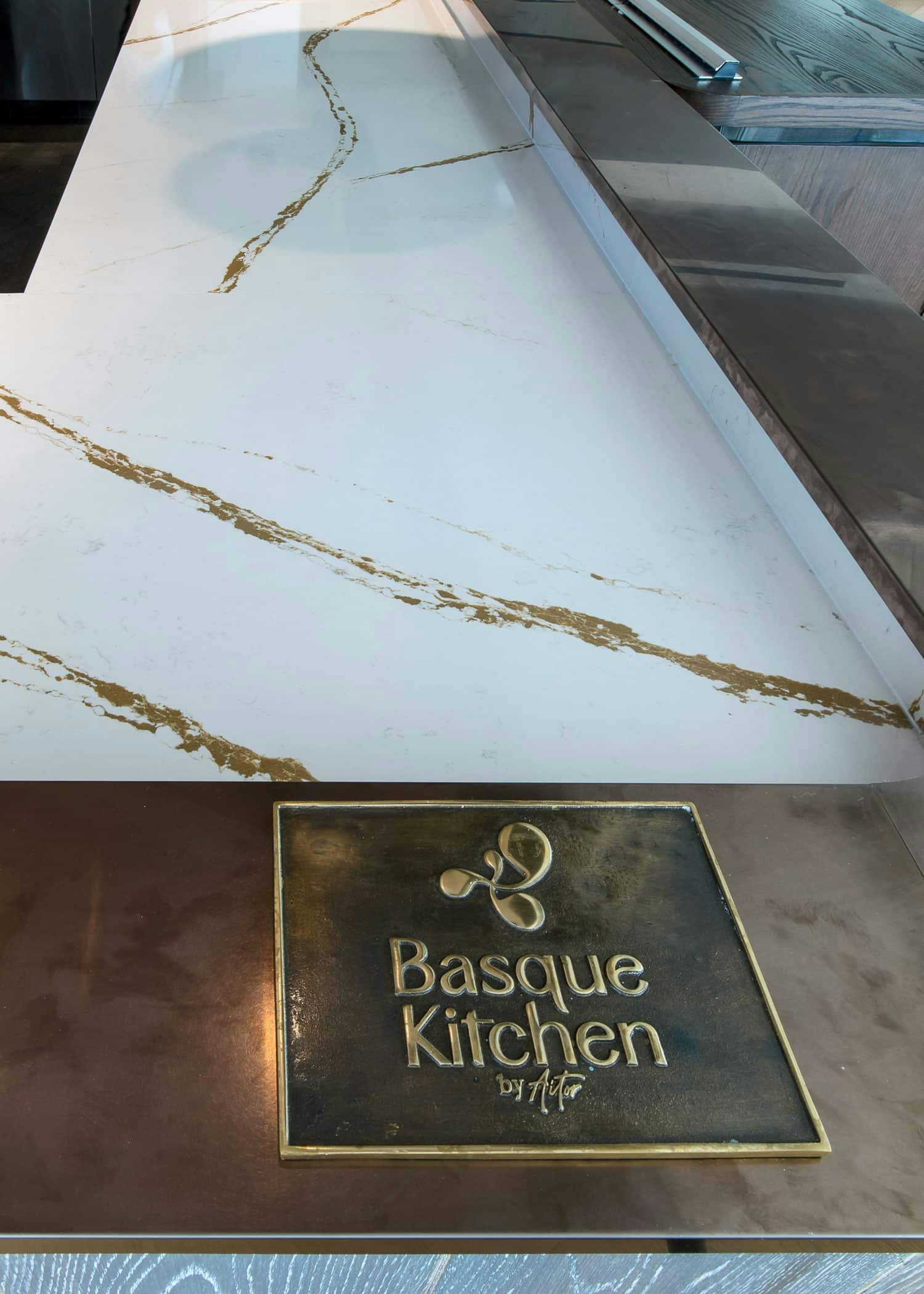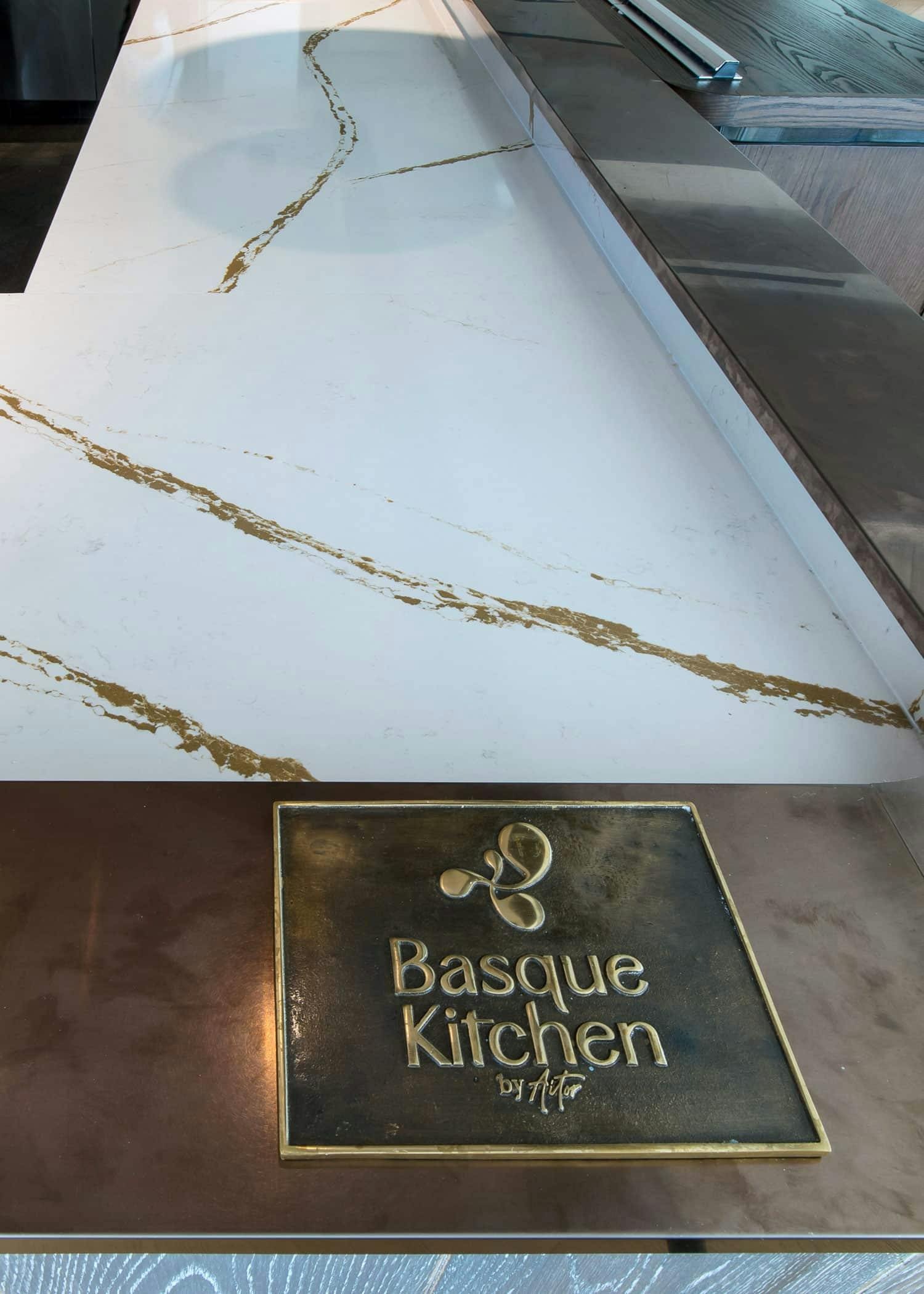 Dekton Keyla and Silestone Eternal D'or
The design was to be minimal, bespoke and ultra luxurious. The choice of Cosentino's surfaces, Dekton Kelya and Silestone Eternal D'Or, for the bar and cabinets was a logical step that improved both the performance of the space and the visual quality of the design. The result is a well-balanced palette of materials that creates a luxurious setting with high performance kitchen and bar areas that allow the Chef and his team to shine.
Beyond their design and finishes, both Dekton and Silestone provide highly resistant and easy to maintain surfaces that are perfect for kitchens, whether at home or in Michelin-starred restaurants, where the pace of work is hectic and each space must be planned to the millimetre.
Do you need help with a project?
Contact our specialists for advice
Do you need help with a project?
Contact our specialists for advice
``Dekton offered us the balance between design and technical features that we needed``
Alan Barr
Grey Matters
Cosentino's materials used in this project