Case Study
A renovated historic café in the Italian city of Taranto
Lello Nigro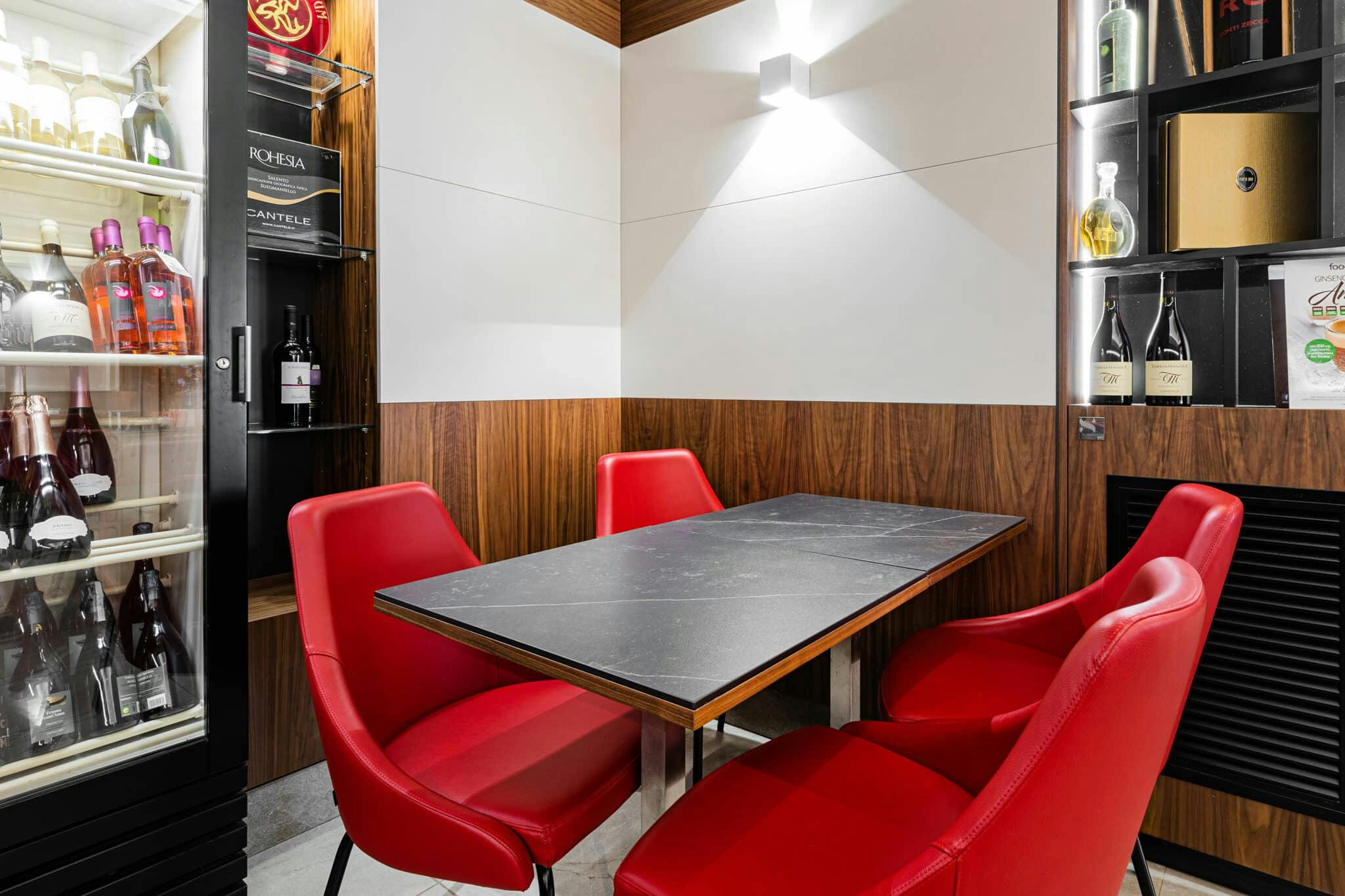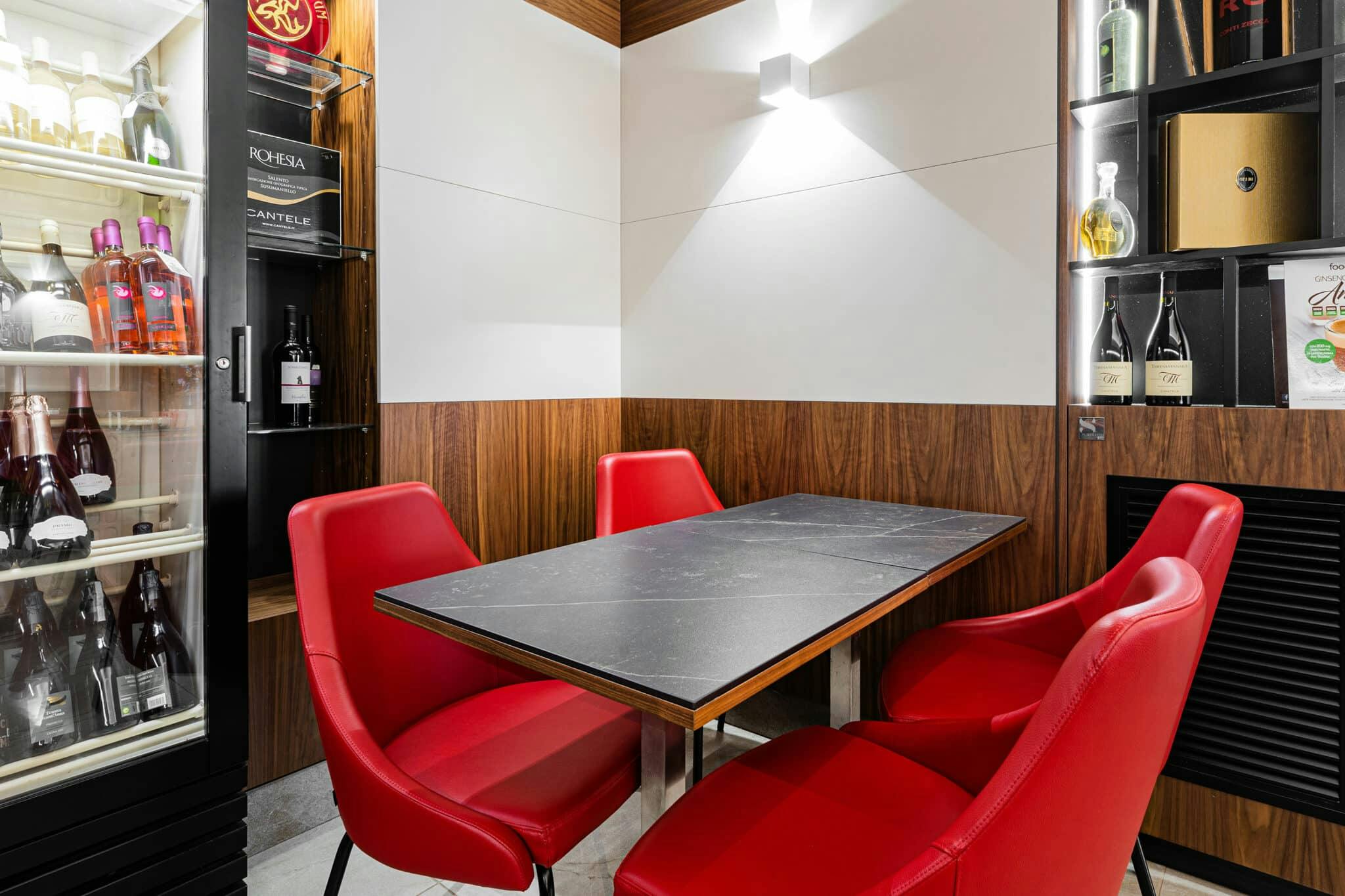 Location
Taranto, Apulia, Italy
Quantity
4 slabs of 320 x 144 cm
Architecture / Design
Lello Nigro
Application
countertop, tables, door and wall cladding
Caffè Tarentum reopens its doors
In the Italian city of Taranto, Apulia, there is a legendary meeting place that is now coming back to life after the renovation carried out by the architect Lello Nigro. Caffè Tarentum is a historic café restaurant that has been run by the same family for 35 years. The owners want to freshen up this place that offers coffee, pastries and home-made ice cream.
This renovation, carried out by Scrimieri Lab under the supervision of Nigro, aimed to create a warm, welcoming, restrained but elegant space. Materials such as Canaletto Walnut, Dekton by Cosentino and an array of natural matt lacquered finishes have been used to add a sophisticated and very comfortable character to the café.
Dark marble with an elegant soul
Dekton Kelya was chosen for the bar top, tables, wall cladding and the background of the brand logo. The front band of the countertop also runs along the main hall, and continues to clad the service access doors in this stylish colour. Inspired by dark marble with light veins, Kelya gives a special and personal touch to this space.
The perfect material for a café restaurant
Keyla is the perfect material for surfaces such as the tables and bar of this café restaurant, as it ensures durability and a flawless appearance. It is highly scratch and stain resistant, easy to maintain and withstands high temperatures without damaging its surface.
Do you need help with a project?
Contact our specialists for advice
Do you need help with a project?
Contact our specialists for advice
Cosentino's materials used in this project