Located in Carabanchel neighbourhood, Casa Rio provides an unfinished space that will allow tenants to renovate their home on a limited budget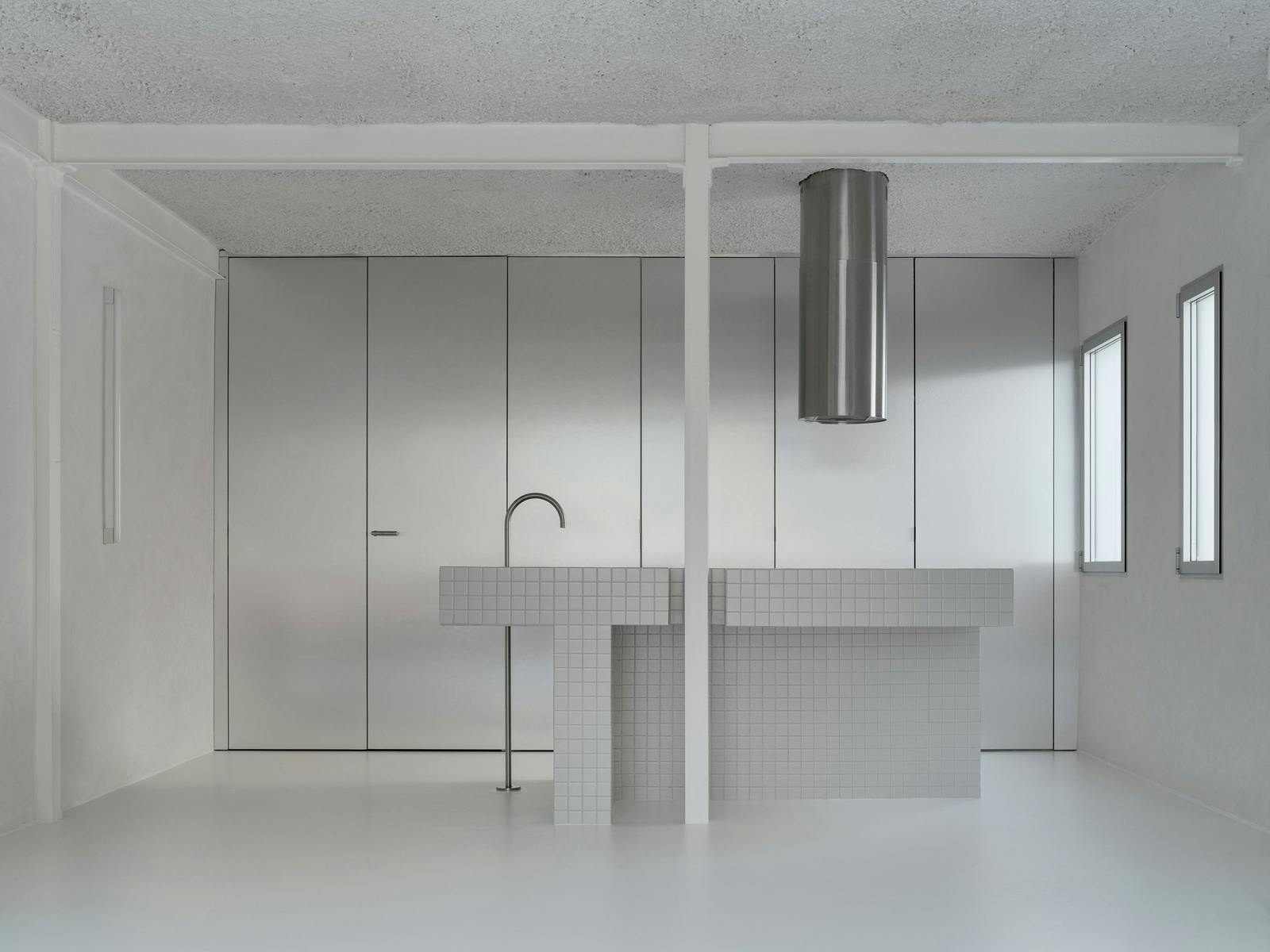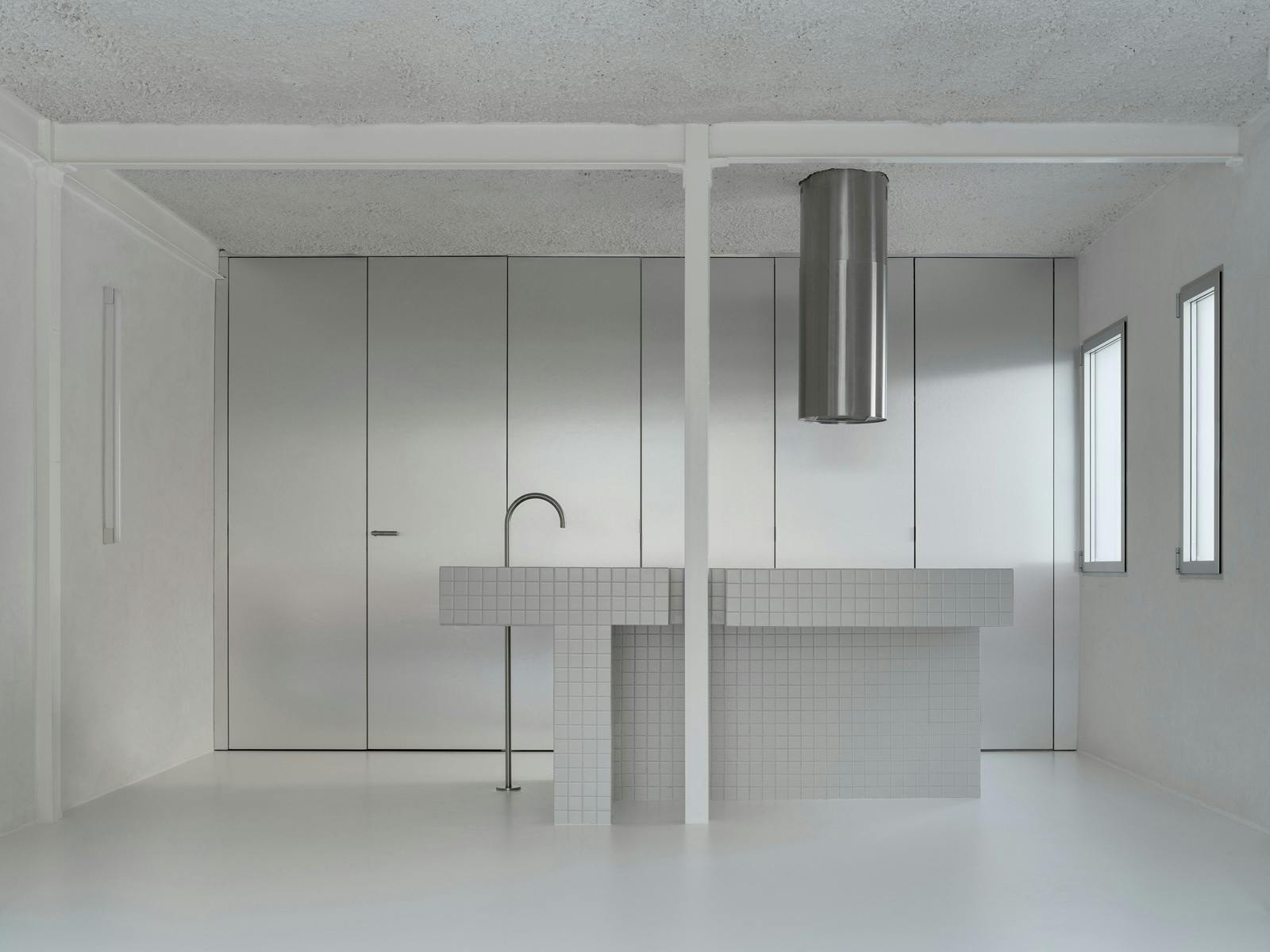 Although the original layout is retained, the space is extended with an aluminium fitted technical wall that serves the kitchen and bathroom, reflecting the domestic activities that occur around the monolithic work surface. The structural grid of steel beams and pillars organises the space and delineates the hierarchy between public and private areas.
The materiality is raw and basic. The continuous floor of reflective epoxy resin contrasts with the cavernous, unfinished presence of the sprayed plaster ceiling. The kitchen work surface and the bathroom are covered with simple ceramic tiles. The grey, monotonous ambience, the result of the bareness of the space, is elevated by limited red marble details.