Case Study
A home design in Illinois that never ceases to amaze
Mauricio Gutiérrez, Design Influence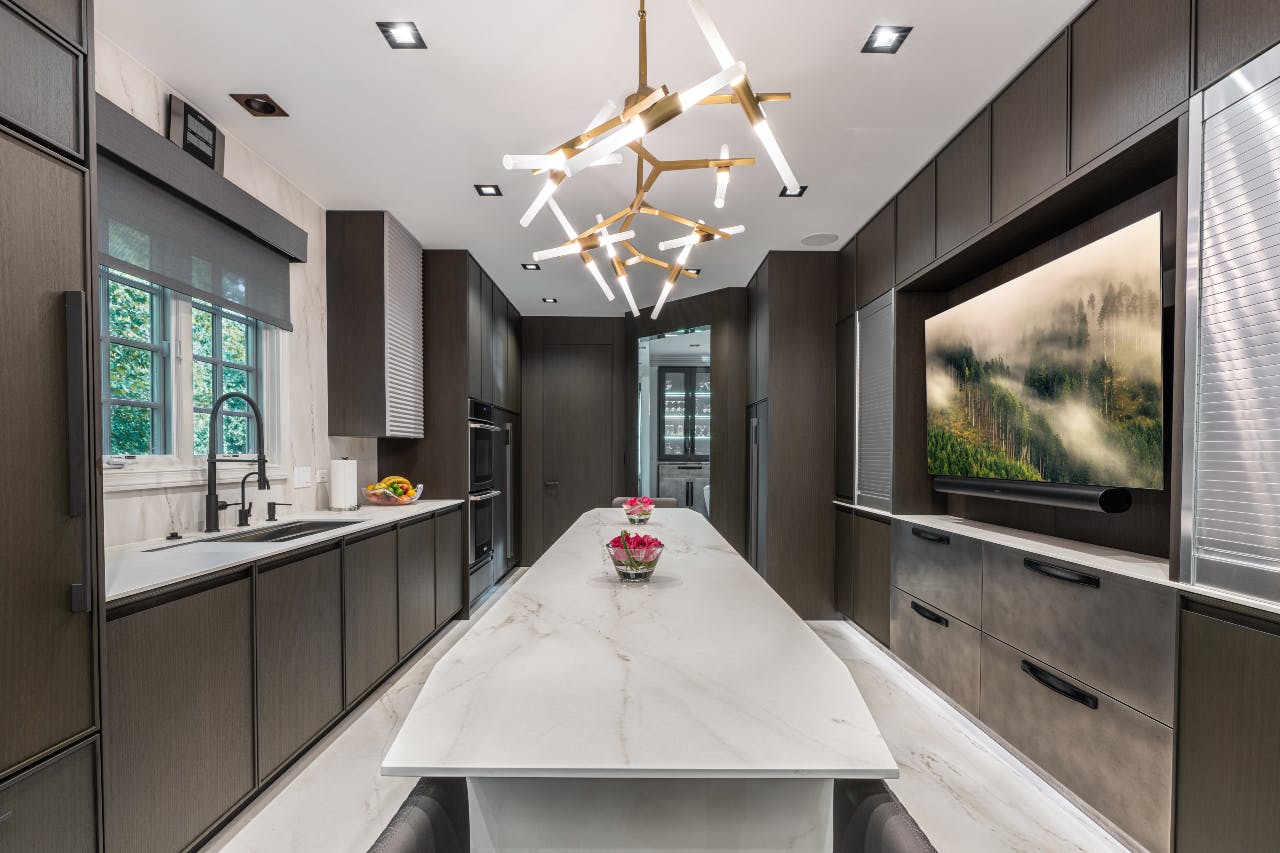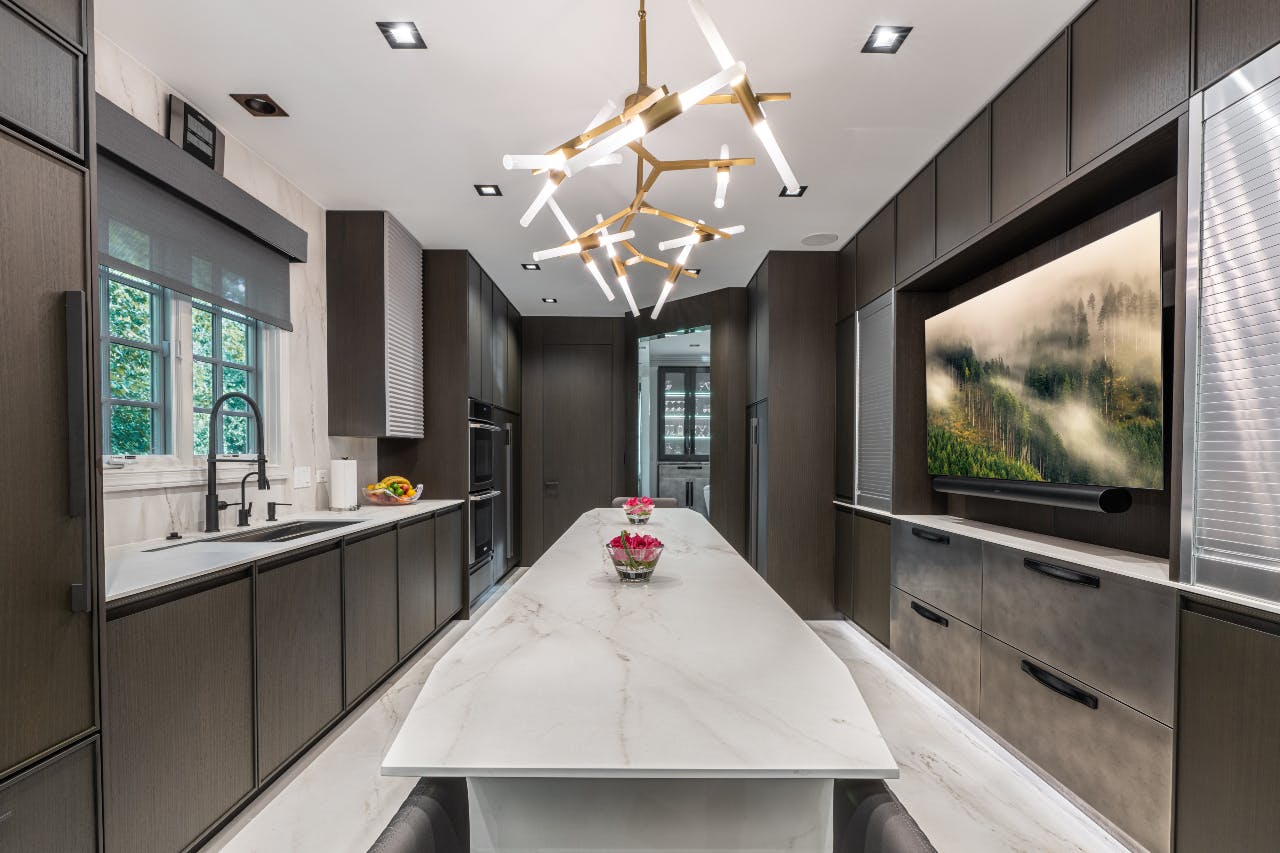 Location
Lake Forest, Illinois, Estados Unidos
Material
Dekton | Sensa | Prexury
Color
Rem | Gabana Leather | Smoky Quartz
Architecture / Design
Mauricio Gutiérrez, Design Influence
Application
Kitchen worktop, Bathroom countertop, Flooring, Wall cladding
Thickness
0.8 cm, 1.2 cm, 0.4 cm | 2 cm | 2 cm
Quality and versatility: the key to materials
When designer Mauricio Gutiérrez of Design Influence undertook this home renovation project in Illinois (USA), it was clear to him that he needed quality materials that were aesthetically powerful and durable. Gutiérrez had collaborated with Cosentino in the past and was familiar with the wide range of materials and applications, and knew that they not only allowed him to bring his creative vision to life, but also to offer solutions for every room in the house.
For more than a year, the Cosentino team worked hand in hand with the designer and fitter to bring this impressive project to life. A house that never ceases to amaze in which materials have been used in a very innovative way. The result is a true testament to the versatility and ability of Cosentino materials to translate the ideas of the plan into reality.
An elegant and functional kitchen
The elegance of the world's finest white marble can be found in the kitchen thanks to Dekton Rem. In this space, the floors, worktops, splashbacks and dining table show the beauty of this colour with brown and grey veins and hints of gold on an off-white background. Its tones blend perfectly with the dark units and black fittings and interact with the contemporary-style golden chandelier suspended above the worktop. In addition to its stylish appearance, Dekton provides technical properties that make this kitchen both functional and durable. Due to its high resistance to heat, scratches and stains, it is the perfect solution for these work and dining areas.
The dining room as a meeting point
The dining room serves both as a leisure area and as a meeting point with a very spectacular design. Here, Prexury Smoky Quartz becomes the main material, creating a striking atmosphere. This colour from Prexury – Cosentino's luxury line of semi-precious stones – provides a unique visual effect with a smooth, clean finish. This ultra-luxurious stone has been used for the impressive sideboard and wall, making it a true work of art. It is backlit in both applications, bringing the tones and colours of the stone to life and creating an unforgettable theatrical effect.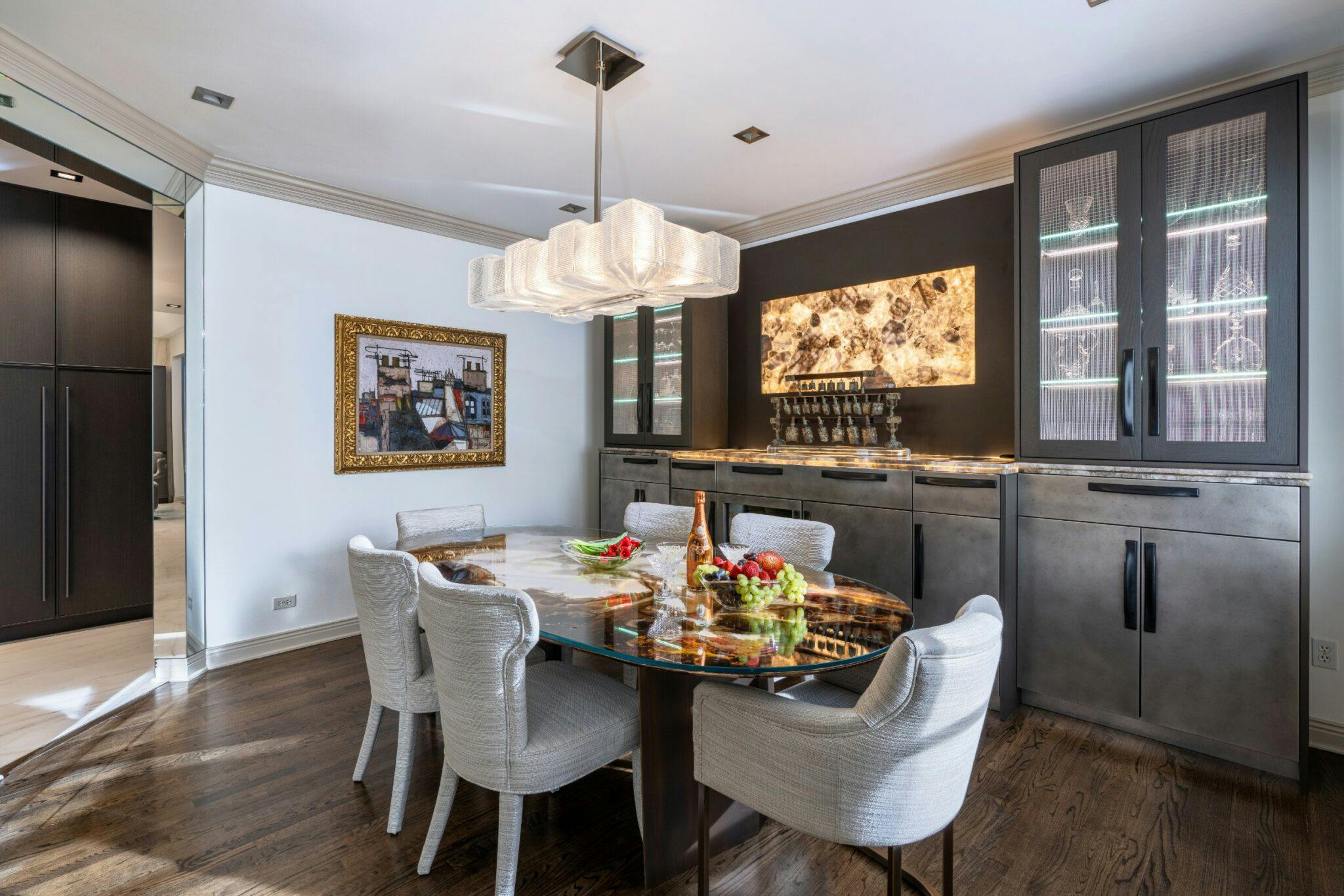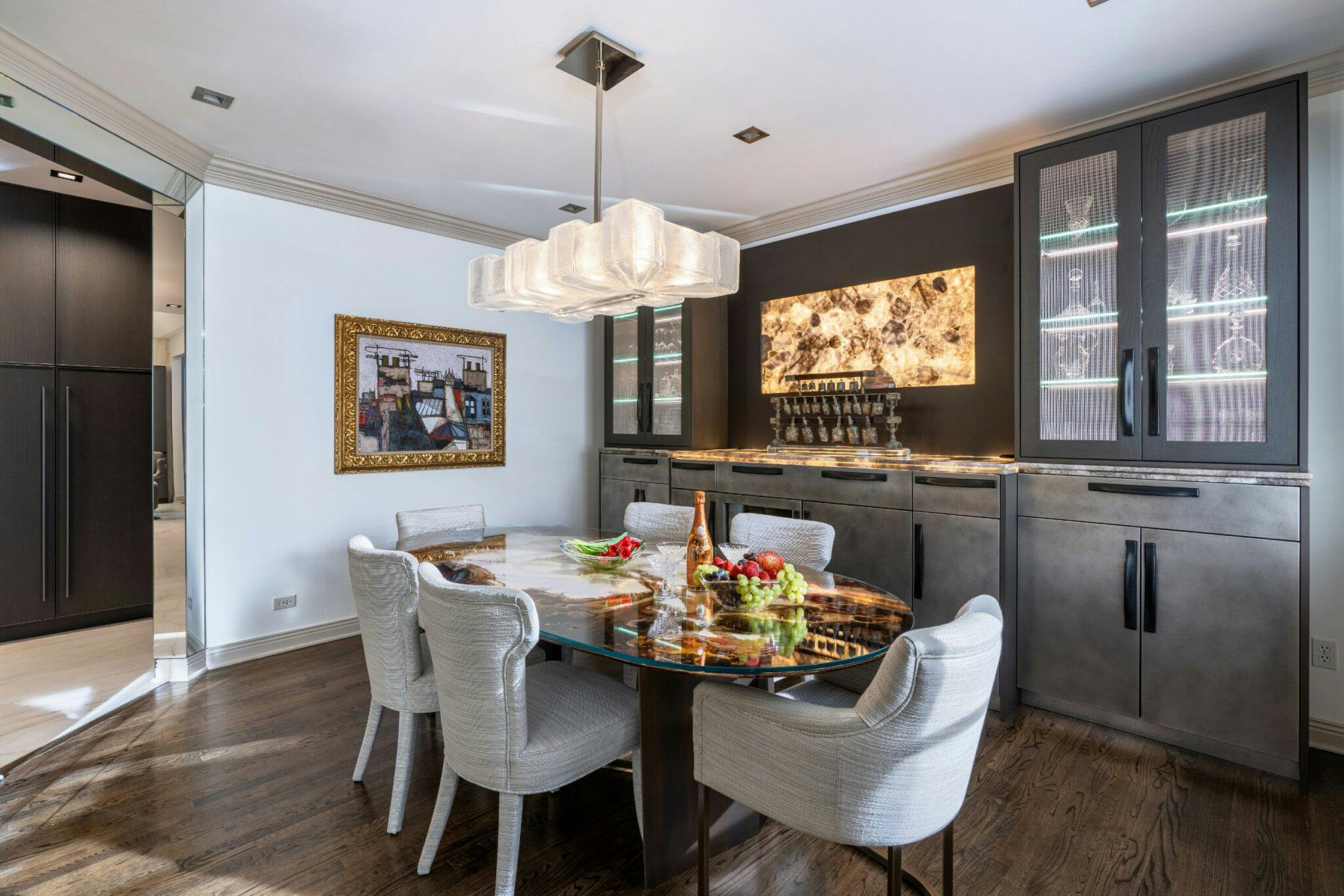 Do you need help with a project?
Contact our specialists for advice
Do you need help with a project?
Contact our specialists for advice
Well-being and relaxation in the bathroom
Finally, in the bathroom, the designer wanted to give a harmonious look by using the same material in several applications. He decided on Sensa Gabana in Leather finish, a unique granite that is used for the bathroom countertop, the inner and outer walls of the shower, the washbasin and a bench. This natural grey stone with fine white veining creates a relaxing atmosphere and transforms the bathroom into a real spa.
Cosentino's materials used in this project