Case Study
An office tower with meeting areas
Whitney Architects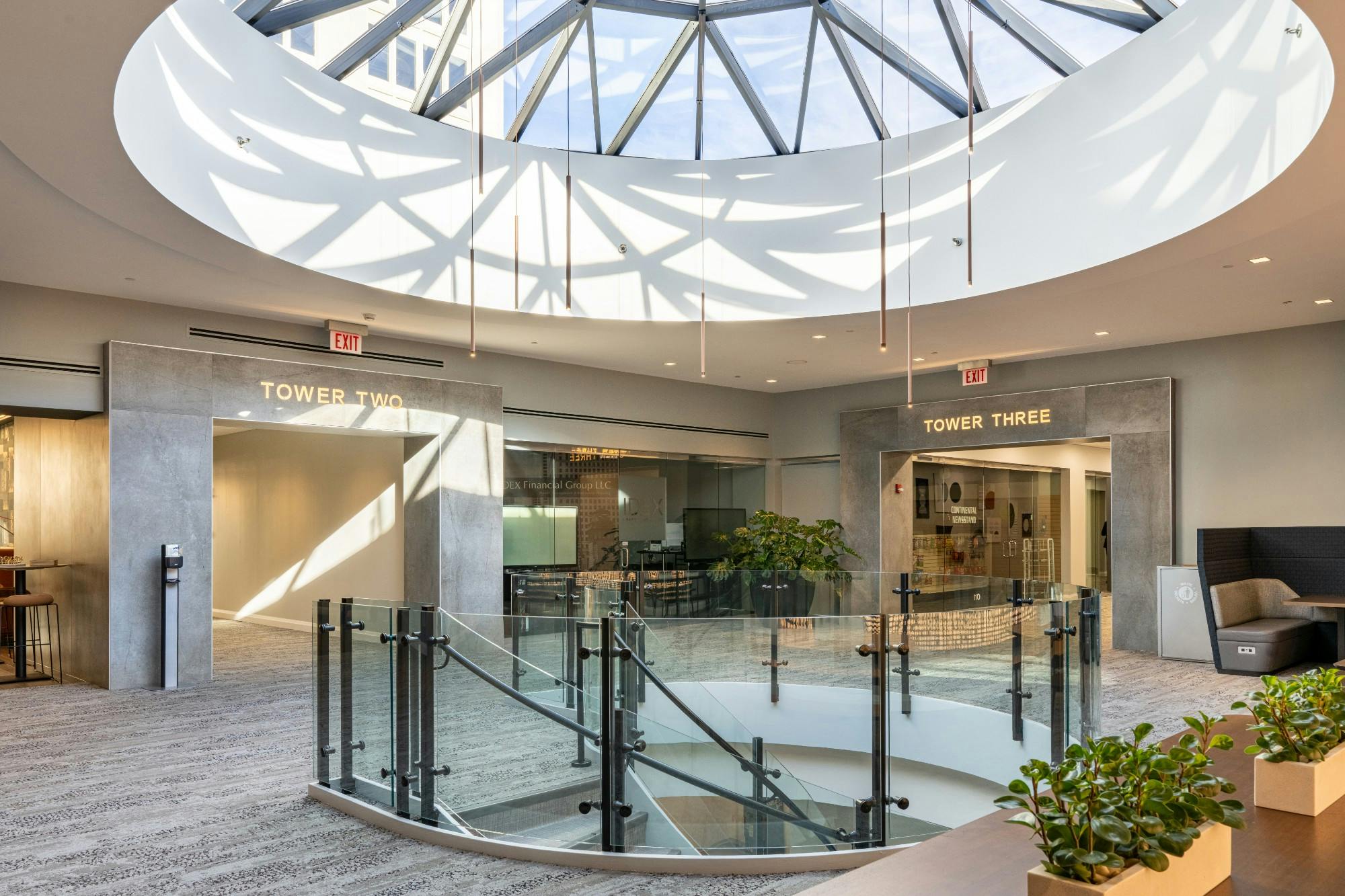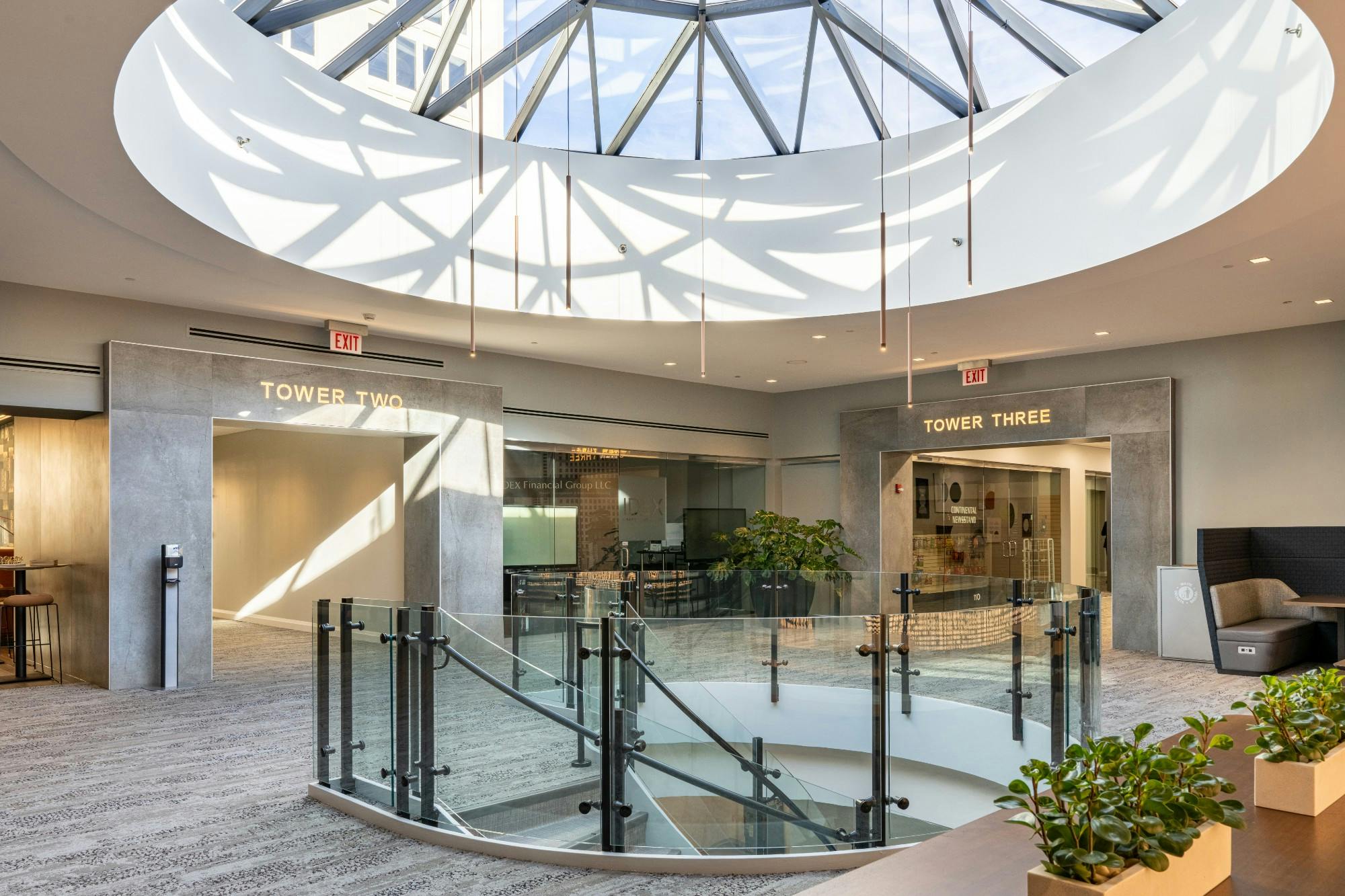 Location
Rolling Meadows, Illinois, USA
Architecture / Design
Whitney Architects
Application
Interior Cladding
Elegant design for the lobby and the meeting room
More than an office complex, Continental Towers in Illinois is a space for collaboration and connection. This was the driving force behind the refurbishment process of its main lobby, which connects the three towers, and its service area, which was transformed into a meeting point. Whitney Architects, the firm in charge of the project, worked closely with the client to achieve a refreshed and contemporary look for these spaces.
For this purpose, a material was needed which, in addition to being aesthetically strong, could withstand the heavy daily traffic of people and metal trolleys on which the company's material is delivered. The client had already thought of Dekton as the ideal material for this, especially because of its hardness and low porosity, and preferred the Soke and Kelya colours for the interior cladding of both rooms.
Entrance to the three towers
The main lobby connects the three office towers and welcomes hundreds of people every day. In this area, Soke was chosen as the cladding solution for the entrance to each tower. The grey colour inspired by classic cement adds a touch of elegance and modern style, perfect for this ambience. Furthermore, the architect wanted to integrate modern and stylish signs for each entrance. Cosentino therefore proposed cutting the number of each tower directly into the Dekton slabs with a water jet. In addition, custom lightning was integrated behind the cut-out letters, so that the solution becomes an illuminated sign, achieving a very personal look and realising the architect's idea.
Do you need help with a project?
Contact our specialists for advice
Do you need help with a project?
Contact our specialists for advice
The other refurbished space is the CT Social Club, a space in the office complex designed for meeting, relaxation and informal gatherings of the towers' employees and offering spectacular views. In this area, the employees can have lunch, meet, work or simply relax. One of the walls was clad in Dekton Keyla, with a built-in fireplace and a television, adding design and an elegant atmosphere. This colour, inspired by dark marble with light veining, is the key feature and dialogues with the geometric patterned flooring and the touch of colour in the furniture. The result is a stunning, versatile space designed to be enjoyed for years to come.
Cosentino's materials used in this project