Case Study
A Dekton Kira façade to withstand the Irish weather
Michael O'Brien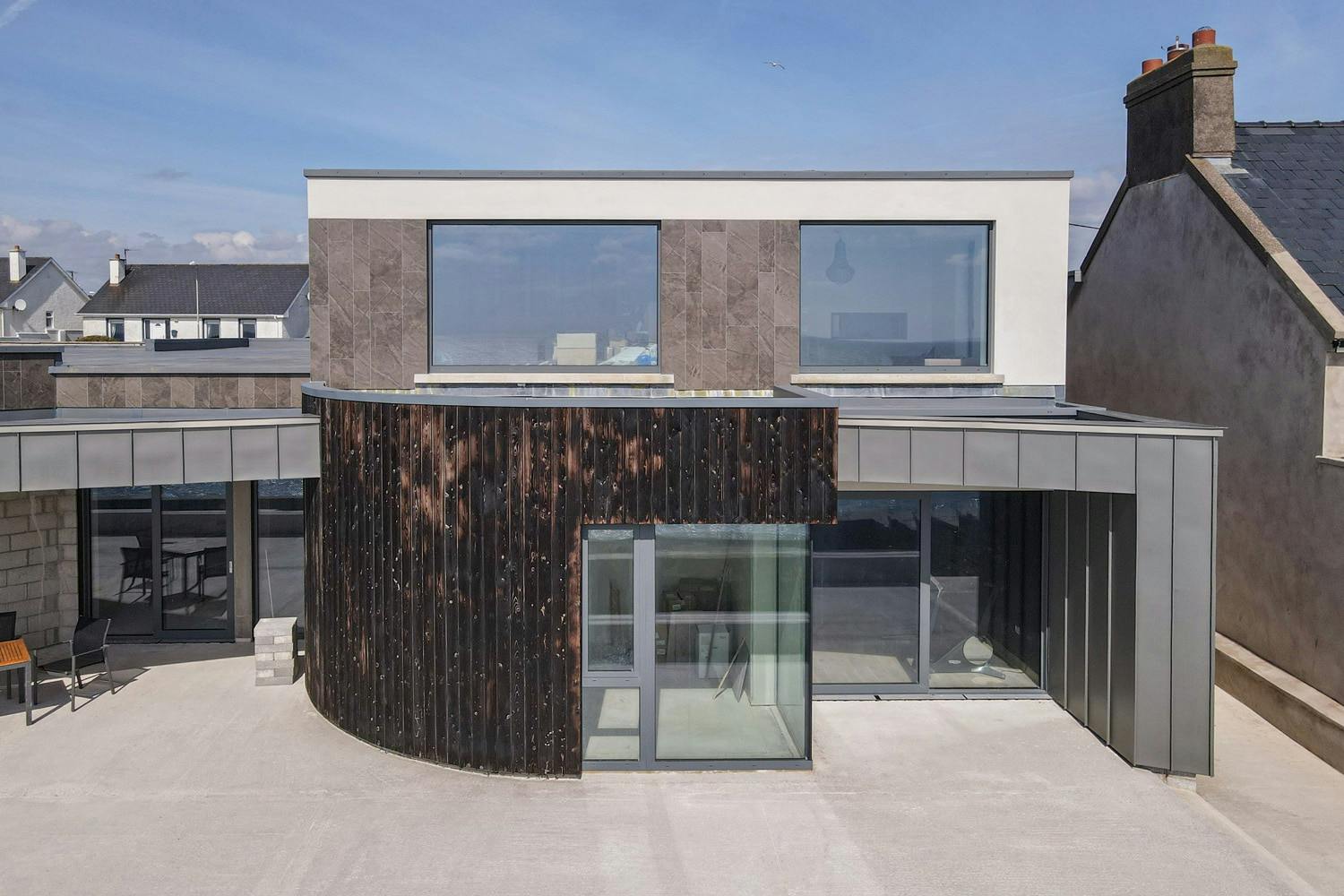 An impressive façade made of five materials
This spectacular home in the heart of Cork was completed in 2020 The designer, Michael O'Brien, wanted to do something different on the façade and Dekton immediately came to mind. Michael had discovered Dekton in the showroom of Hickey Granite. When he first saw it, he was impressed with the size of the slabs and the material's resistance to external factors such as ultra-violet rays, freezing and scratching.
Dekton Kira was fitted on the front façade of the home and on the side walls, which are highly exposed to unfavourable weather conditions. It was also used to frame the windows of the barbecue area (ground floor) in a more aesthetically pleasing way.
The uniqueness of the Ballycotton house lies in the five elements of its façade: Dekton, natural stone, plaster, zinc and wood. The combination of textures works perfectly in both visual and functional terms. The materials used are low maintenance and ideal for a house situated on a cliff top and exposed to Irish weather conditions.
Dekton Kira: the perfect combination with stone
Once Dekton had been selected, the next step was to choose the most suitable colour from an infinite number of options. Michael opted for the Kira colour because it best matched the stone. To do this, he ordered several samples from Cosentino and fitted them, along with the other materials, in the right place and exposed to the light they were to receive. He fell in love with Kira's small grey veining and texture.
As for the cutting of Dekton Kira, although the original idea was to use it in a large seamless format, in the end O'Brien preferred to cut it into long pieces of different widths. By doing so, the façade achieves a visual effect of greater height.
In this home, twelve 12mm thick slabs were used to clad an area of 100m2. The slabs were 'glued' directly onto an existing façade, which precluded the use of other more efficient systems, such as a ventilated façade, but significantly reduced the cost.
The use of five materials, the irregular cutting and its installation with adhesive are the special features of this unusual façade. Without a doubt, the façade is the best introduction to this impressive home perched on the cliffs of Cork.
Do you need help with a project?
Contact our specialists for advice
Do you need help with a project?
Contact our specialists for advice
``I had seen Dekton in Hickey's showroom and was impressed with the size of the slabs and their beauty``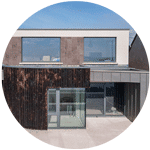 Michael O'Brien
Fitter
Cosentino's materials used in this project
Related Flagship Projects