Case Study
A neat and robust Dekton façade
Arquitecturia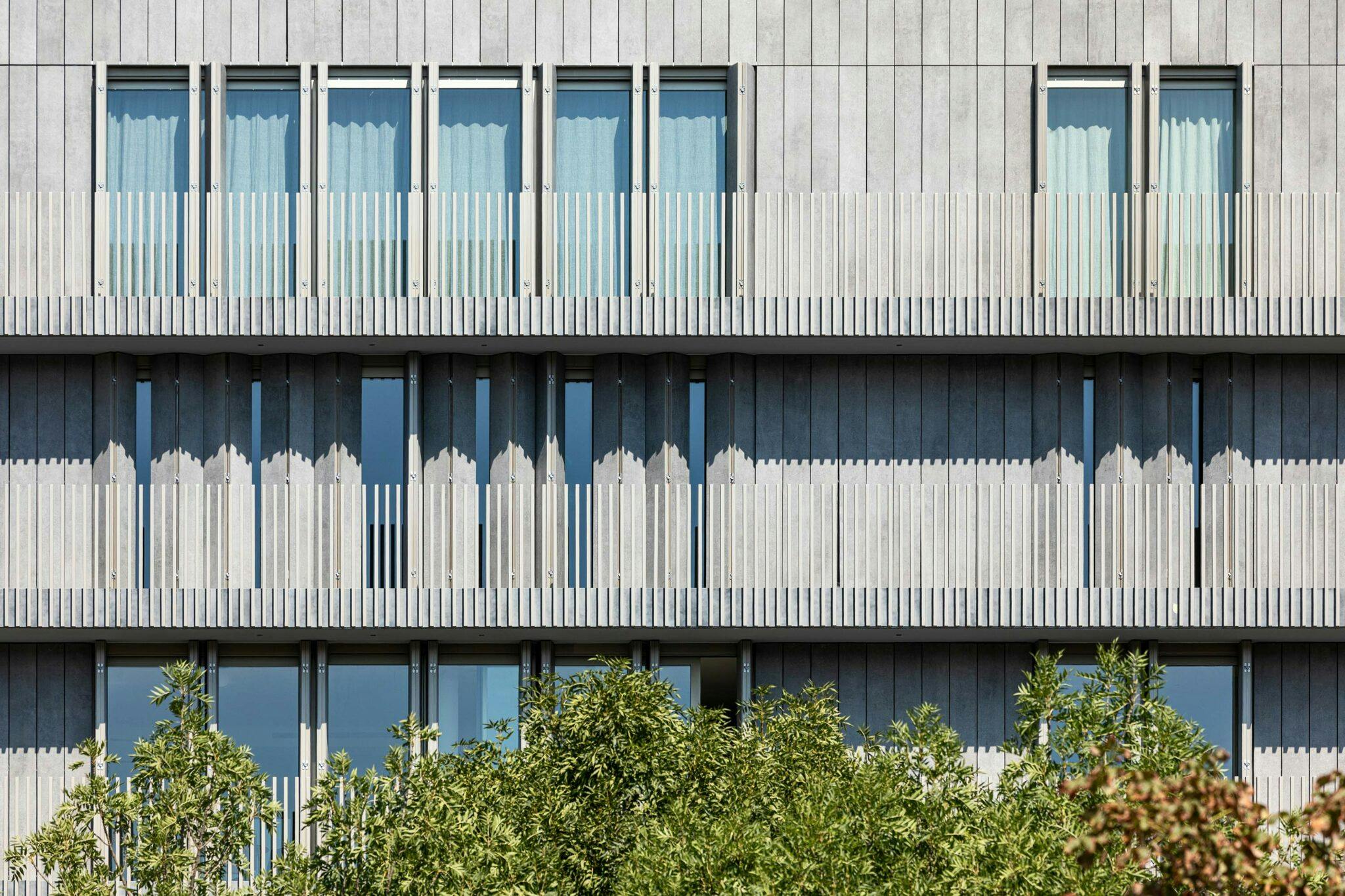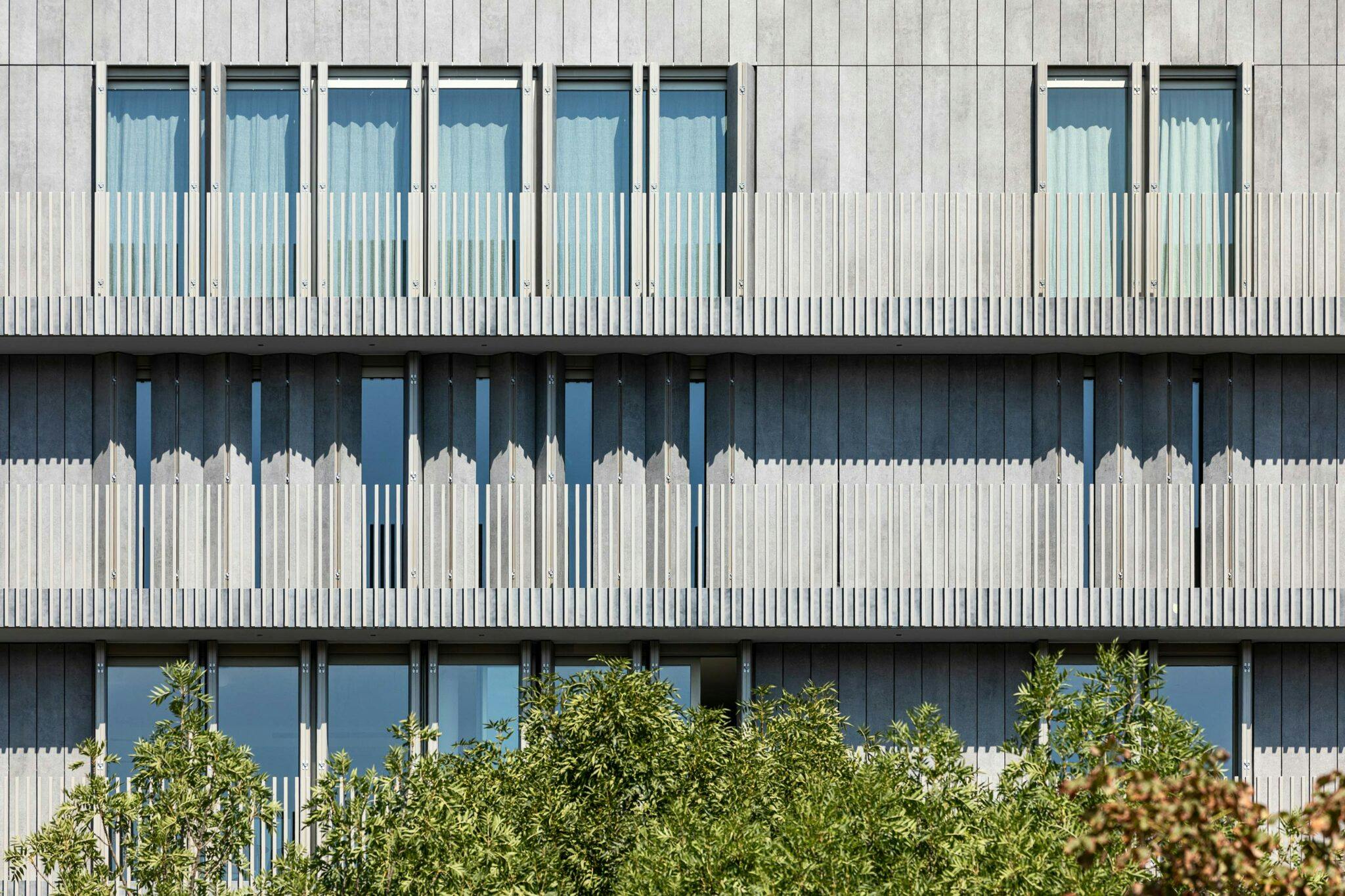 Color
Kreta, Kreta in Grip+ texture
Architecture / Design
Arquitecturia
Application
Ventilated façade, outdoor flooring
The new skin of the TQ InvestPro building in Girona
In the heart of the city of Girona, the new skin of the TQ InvestPro real estate company's building transforms the skyline with contemporary touches thanks to its clean design with horizontal lines. Designed by the Arquitecturia studio, the building has a revamped façade that has been clad with Dekton, as well as the outdoor terrace flooring.
The design features large windows that open and close like a book and are concealed when closed, leaving the façade completely opaque and clean in terms of visual appearance.
The ideal material
The choice of Dekton for this ventilated façade was a great technical solution to solve this architectural challenge. The surface proved to be the ideal material after several tests for this type of window with the blacksmith, in addition to 'the unbeatable conditions we were offered and the excellent treatment and service throughout the process', the studio explains. The technical properties of this material, which is resistant to temperature changes and stains, make Dekton an optimal surface for outdoor use. Another added value is the aesthetics of the chosen colours, which give a modern and contemporary look. Inspired by the classic cement floors, with a calm movement, Dekton Kreta brings a seamless design in matt texture and grey colour.
Do you need help with a project?
Contact our specialists for advice
Do you need help with a project?
Contact our specialists for advice
The ventilated façade has a Keil system, which conceals the anchors and provides thermal protection, favouring energy saving and, above all, contributing to a more sustainable and environmentally friendly building. A construction solution that fits perfectly with Dekton thanks to its lightness and thickness. The result is a simple but efficient and aesthetically powerful construction option.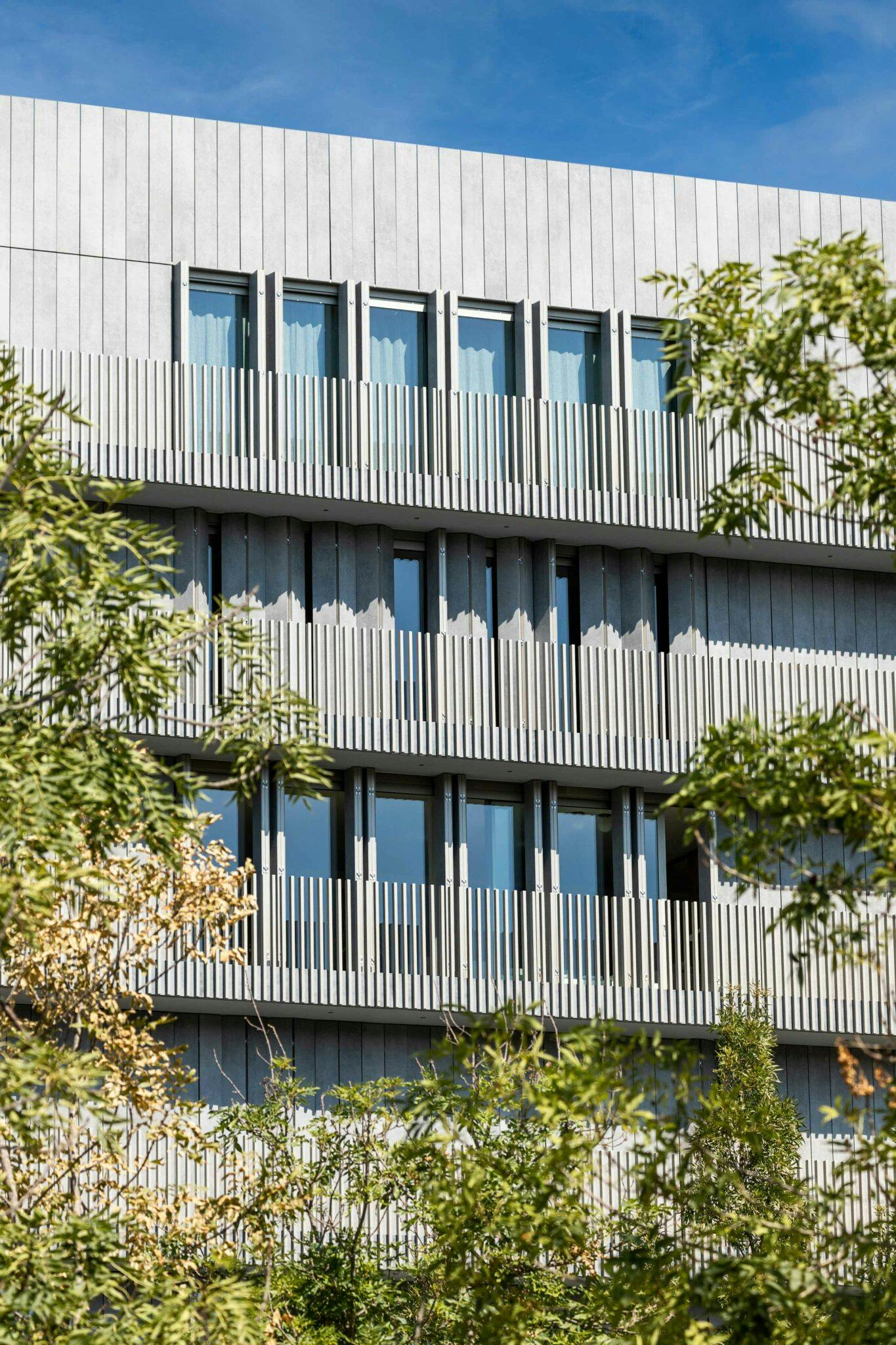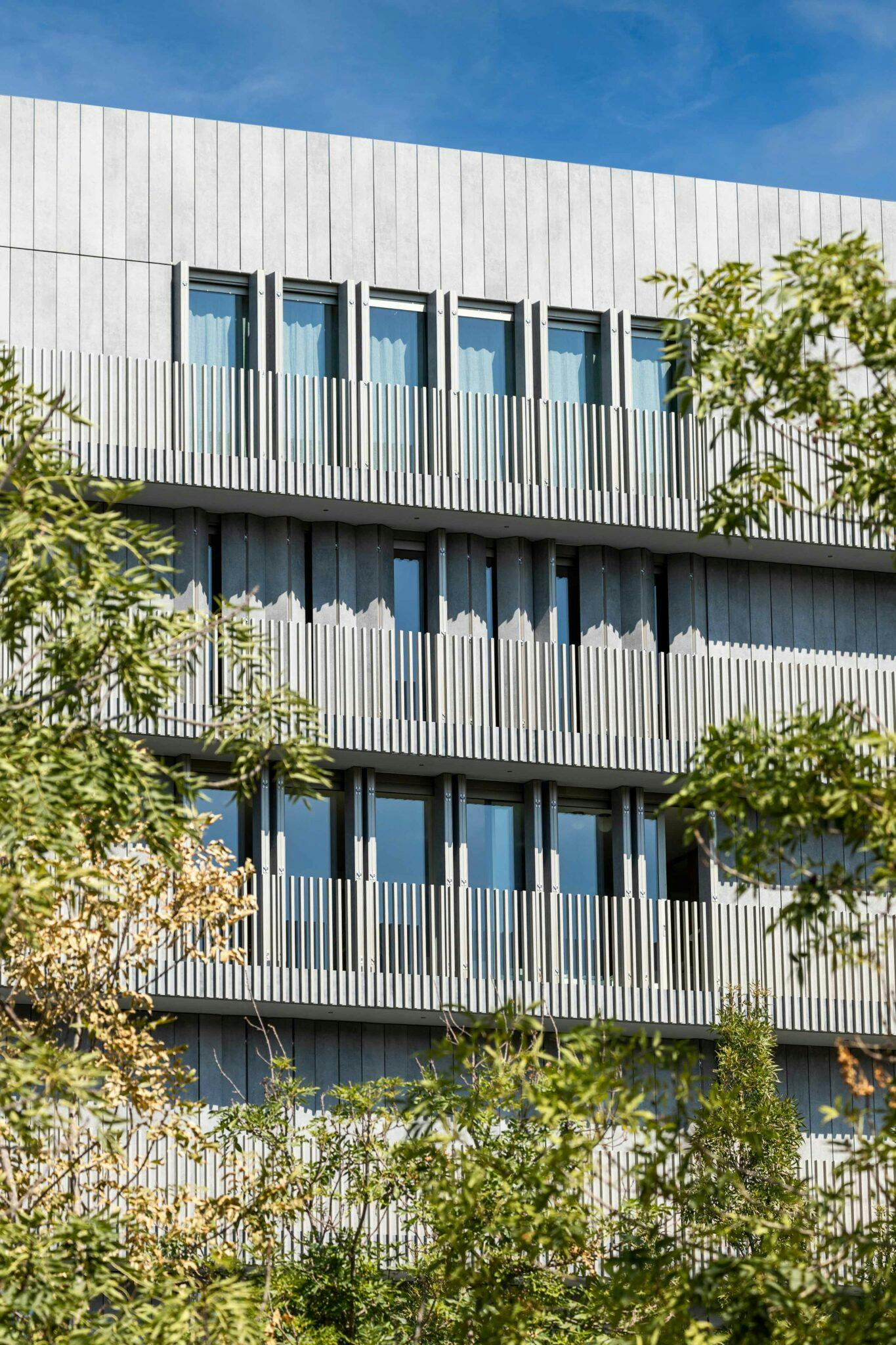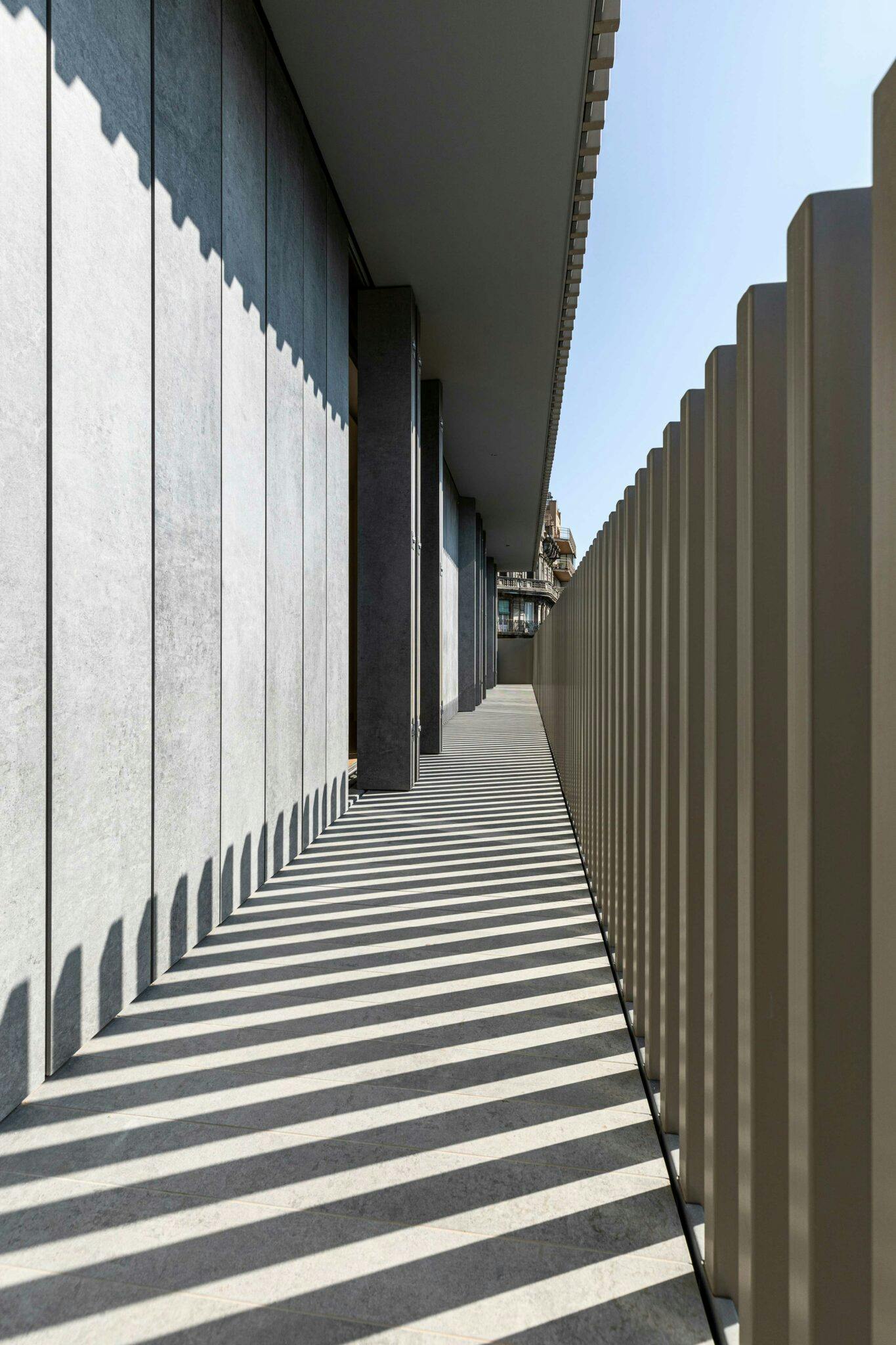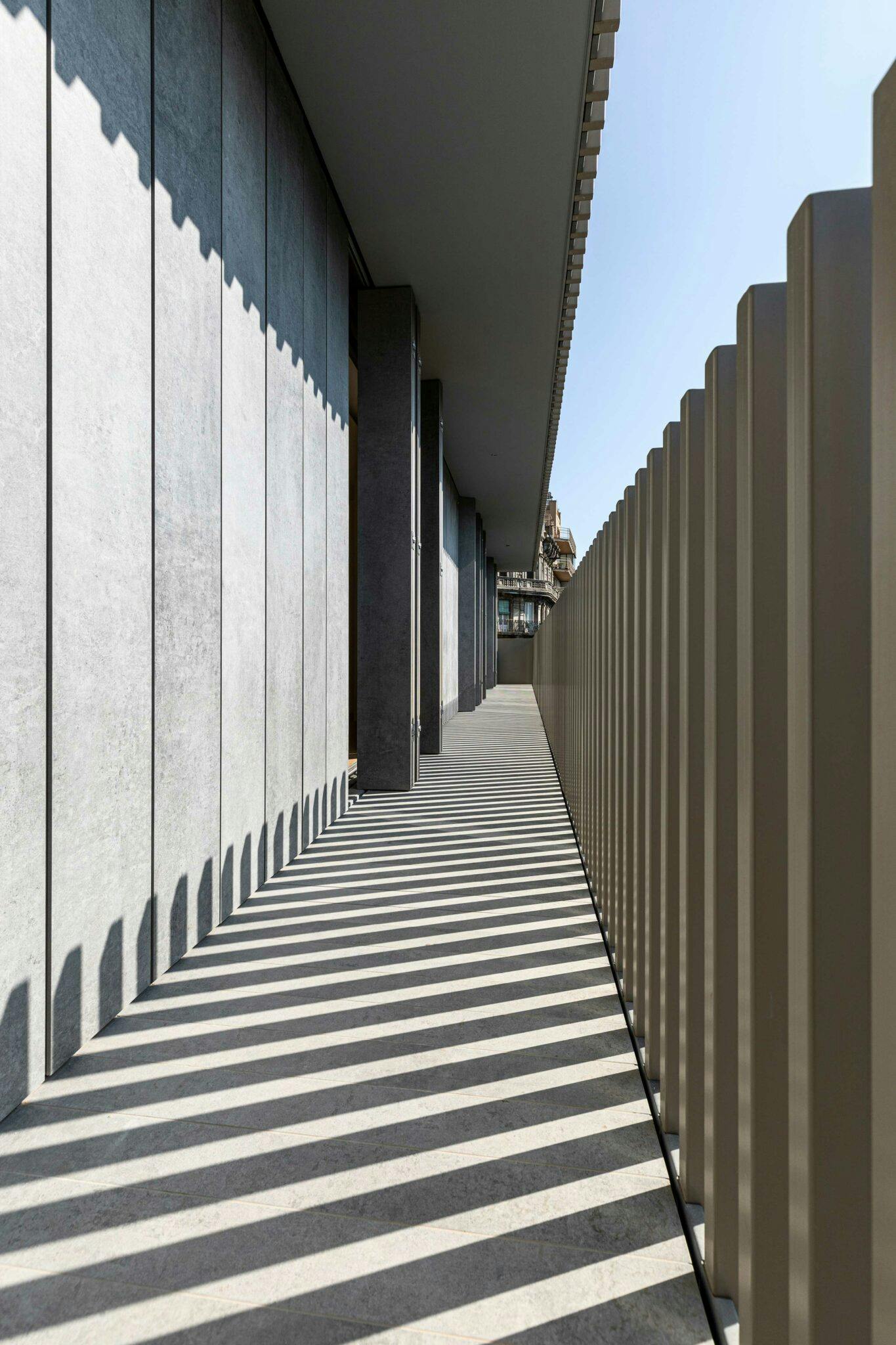 Cosentino's materials used in this project