Elbphilharmonie
Herzog & de Meuron
Hamburg, Germany
Sitting on top of an existing brick warehouse, at the tip of a peninsula in Hamburg's renovated harbor area, the Elbphilharmonie is a new landmark in the city, housing a cultural, retail, and residential program.
Located in Hamburg's HafenCity, the Elbphilharmonie takes up a prominent spot on the harborfront, one which the public had no access to but that is now transformed into a major social and cultural enclave. The new building is an extrusion of the volume of an old brick warehouse, the Kaispeicher. The lower part of this preexisting construction has been turned into a covered public square. Now, this solid construction holds the new Elbphilharmonie; its sturdy brick walls turn into a radical and abstract work, a perfect base for the curving crystalline crown that reaches a height of 110 meters. From the main entrance the concertgoer rides a long escalator that alludes to the grand staircases of 19th-century opera houses, arriving at a plaza set high over the city, right above the Kaispeicher, and it is here that we find the foyer of the main concert hall.

The design of this auditorium has benefitted from the collaboration of the world's leading acoustic expert, the Japanese engineer Yasuhisa Toyota. The essential ideas of current philharmonic halls – place the orchestra and conductor at the center of the audience, and make the architecture follow the logic of acoustics and perspective – are maintained, but the tiers are set higher, in such a way that they form a homogeneous entity with the walls and ceilings. Rising like a tent, the hall can seat 2,100 people and its shape defines the profile of the entire building, a bona fide urban icon.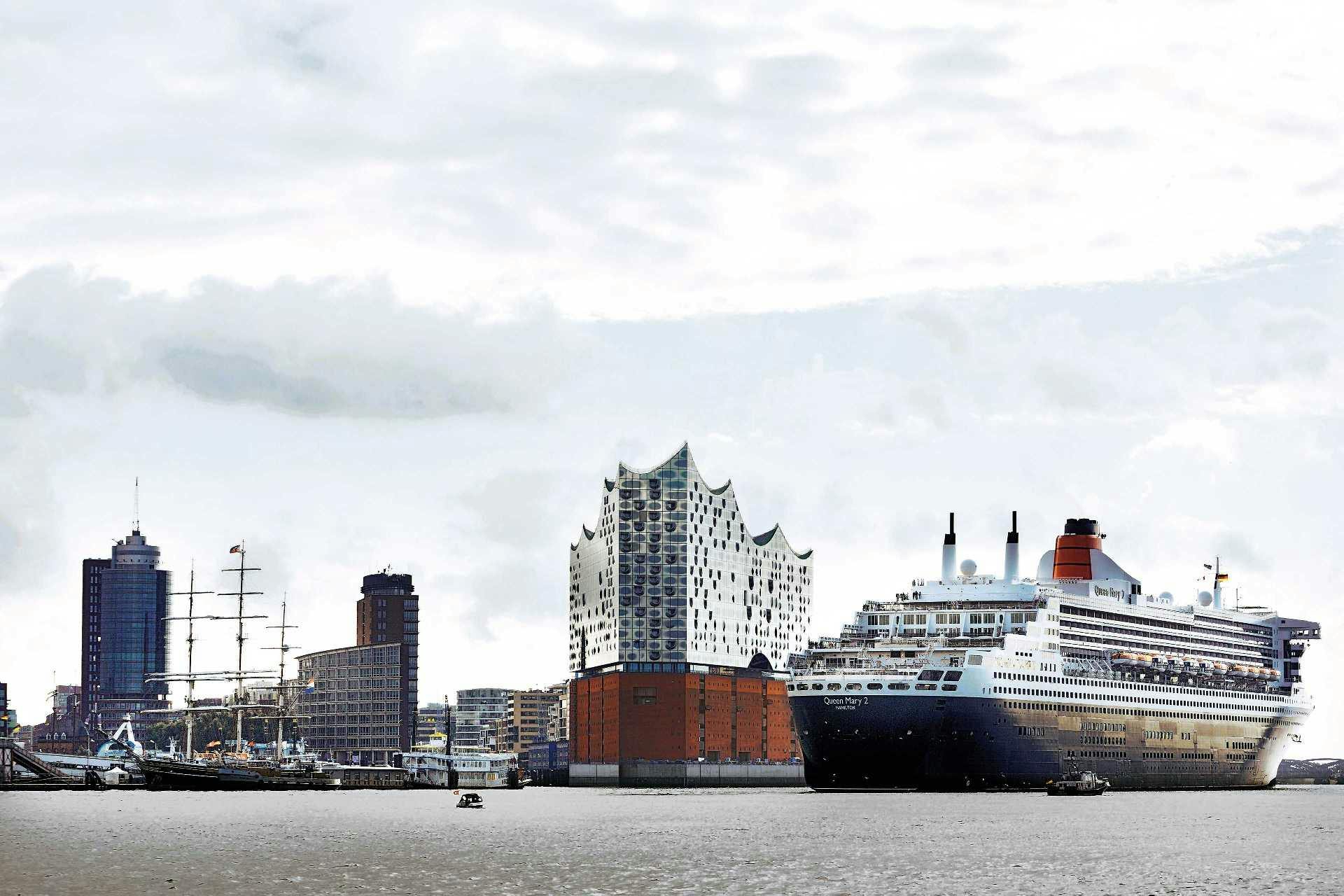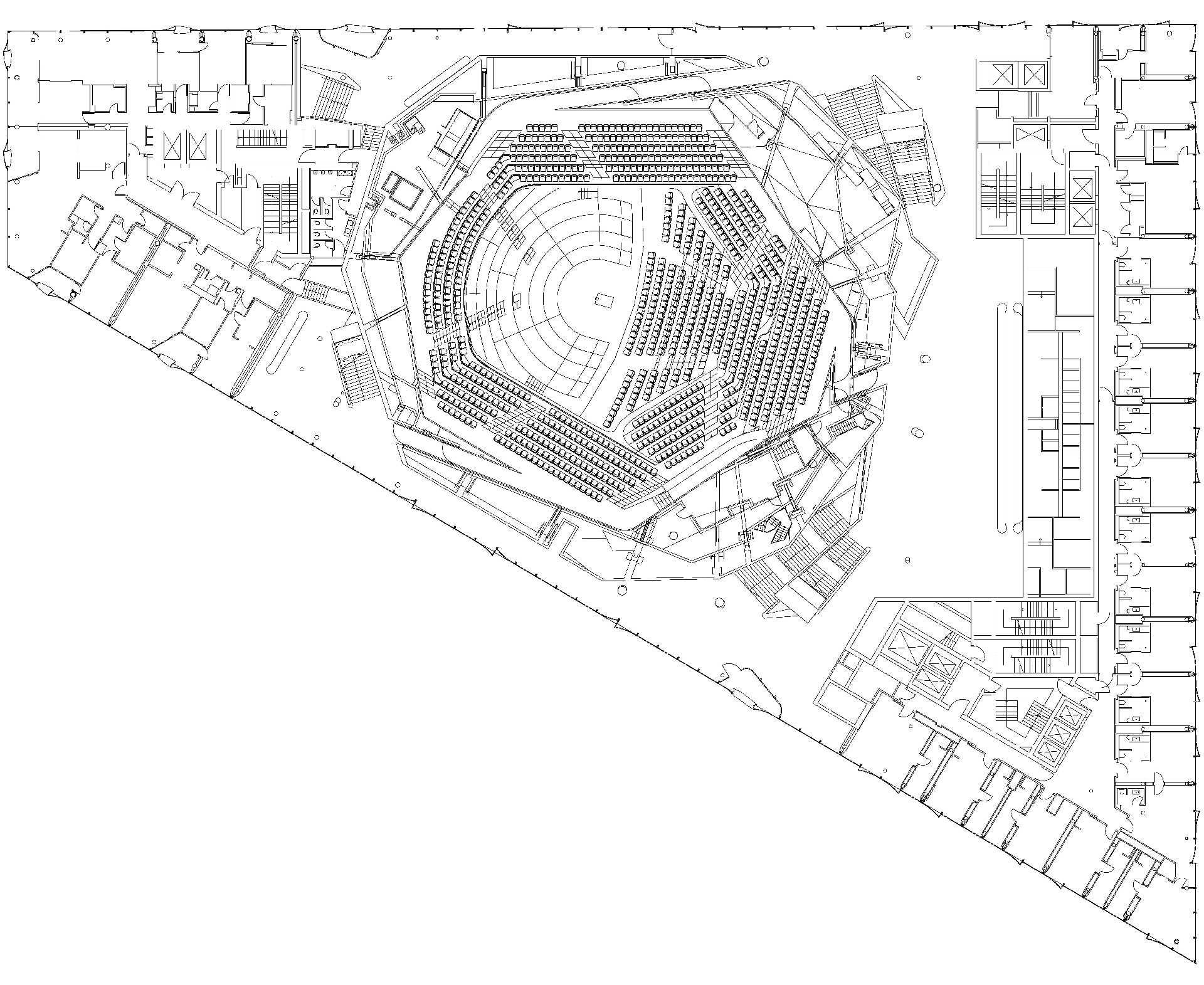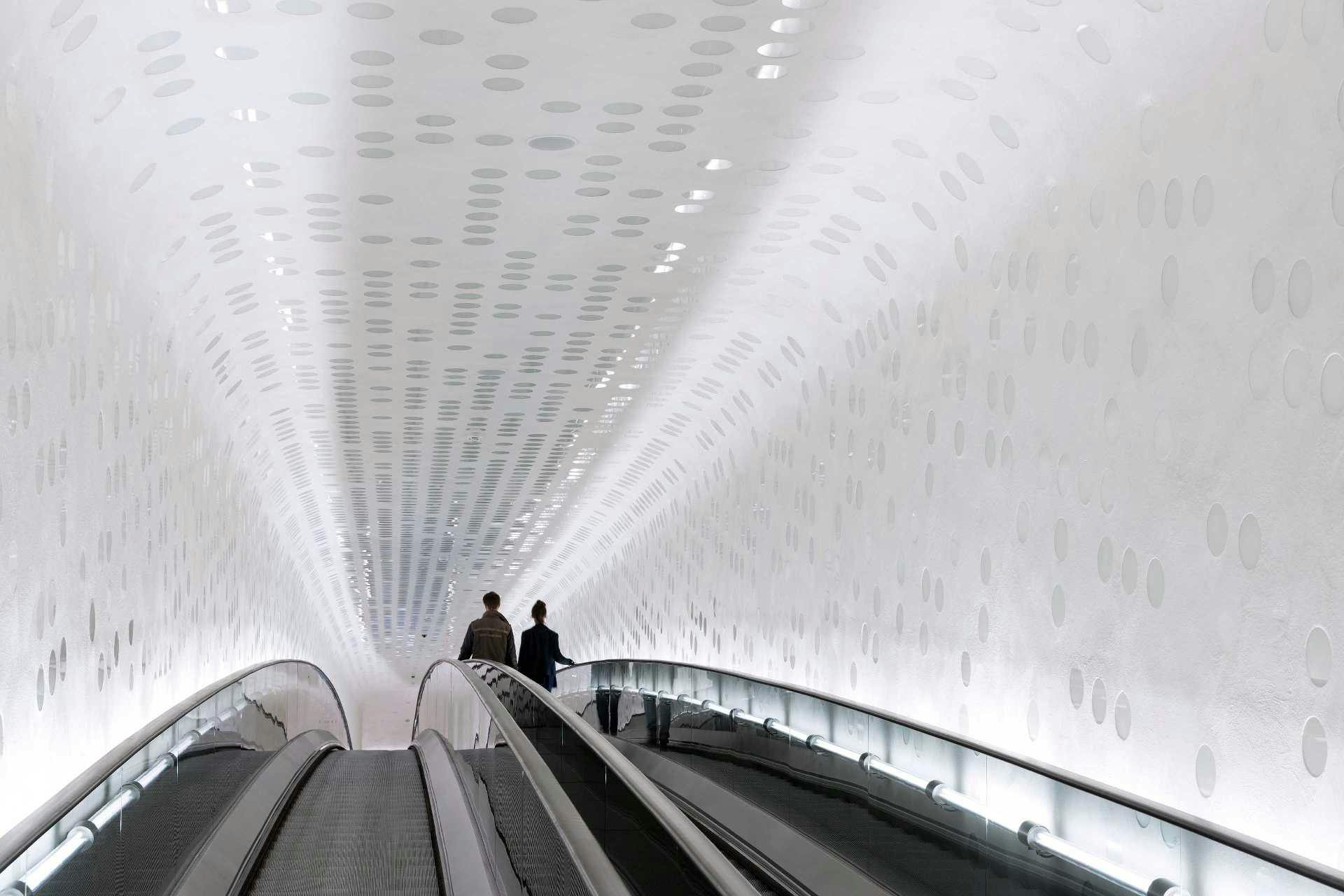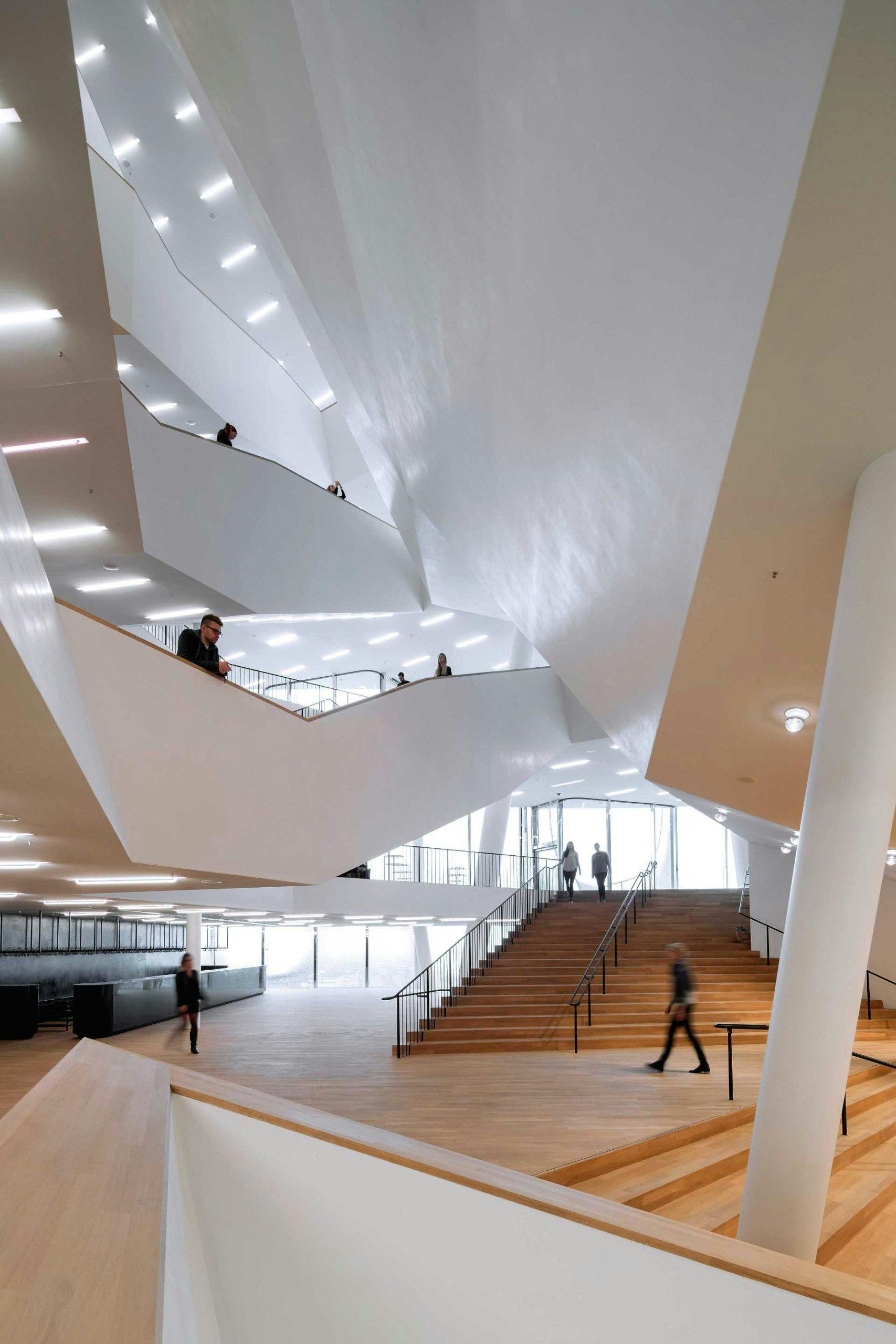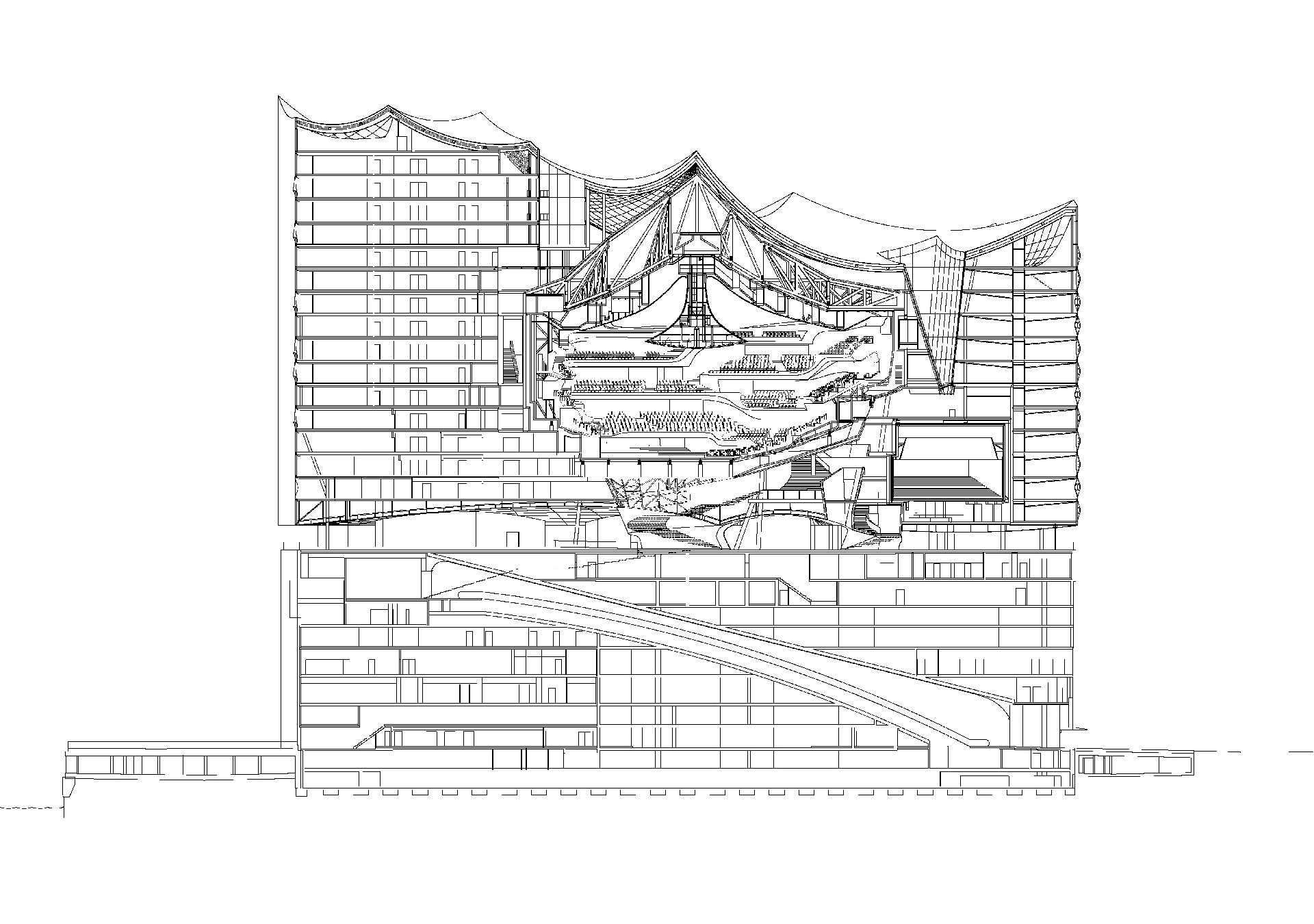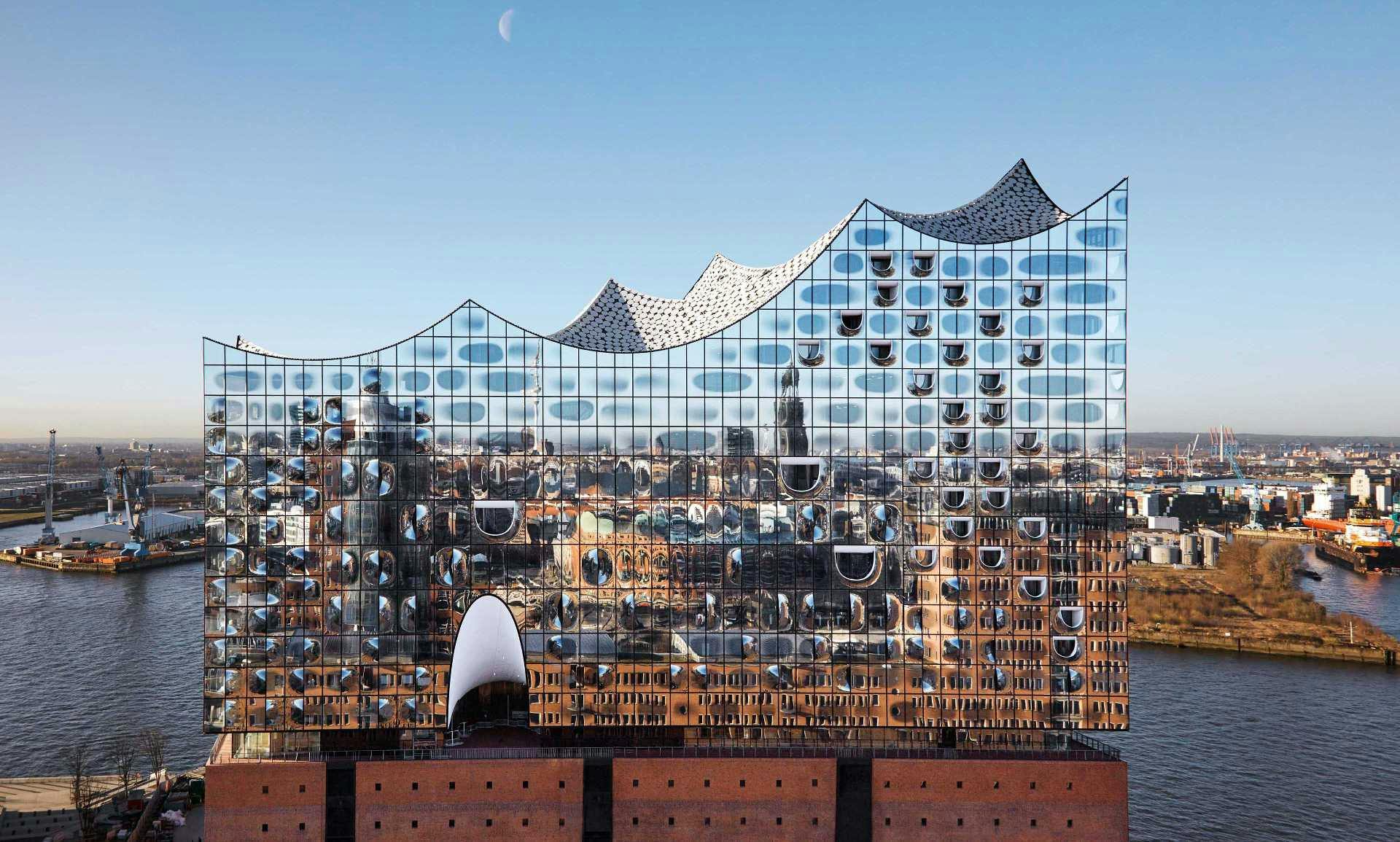 The main concert hall takes up the central part of the complex and determines the roof's shape. Its design follows acoustic and visibility criteria, wishing to bring musicians and audience closer to one another.

The glass facade of the Elbphilharmonie is built with silkcreen-printed panels with a mirror finish, and opens up at specific points to favor natural ventilation and generate terraces with a U-profile.