Case Study
Custom design for a luxury yacht
Rosetti Superyachts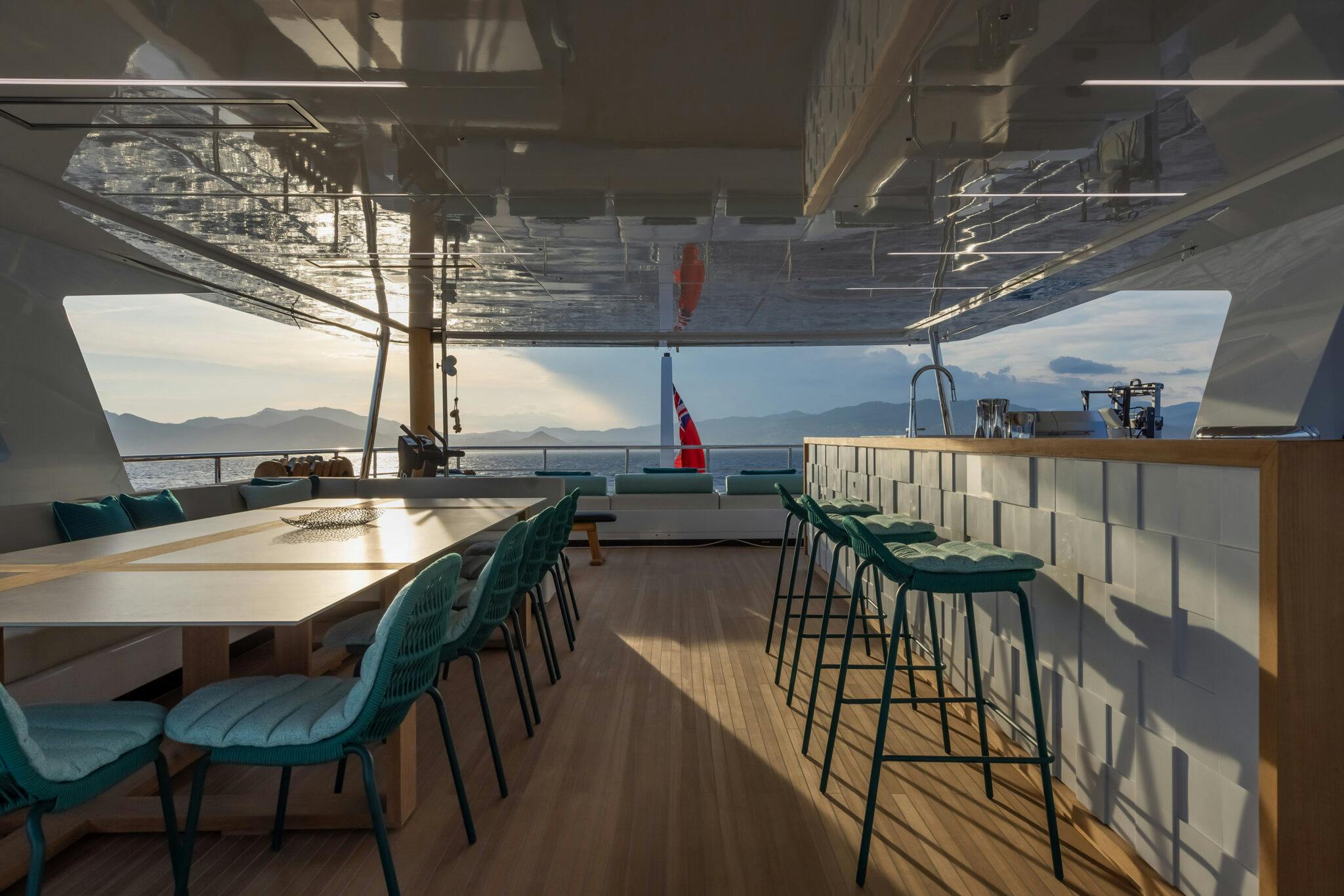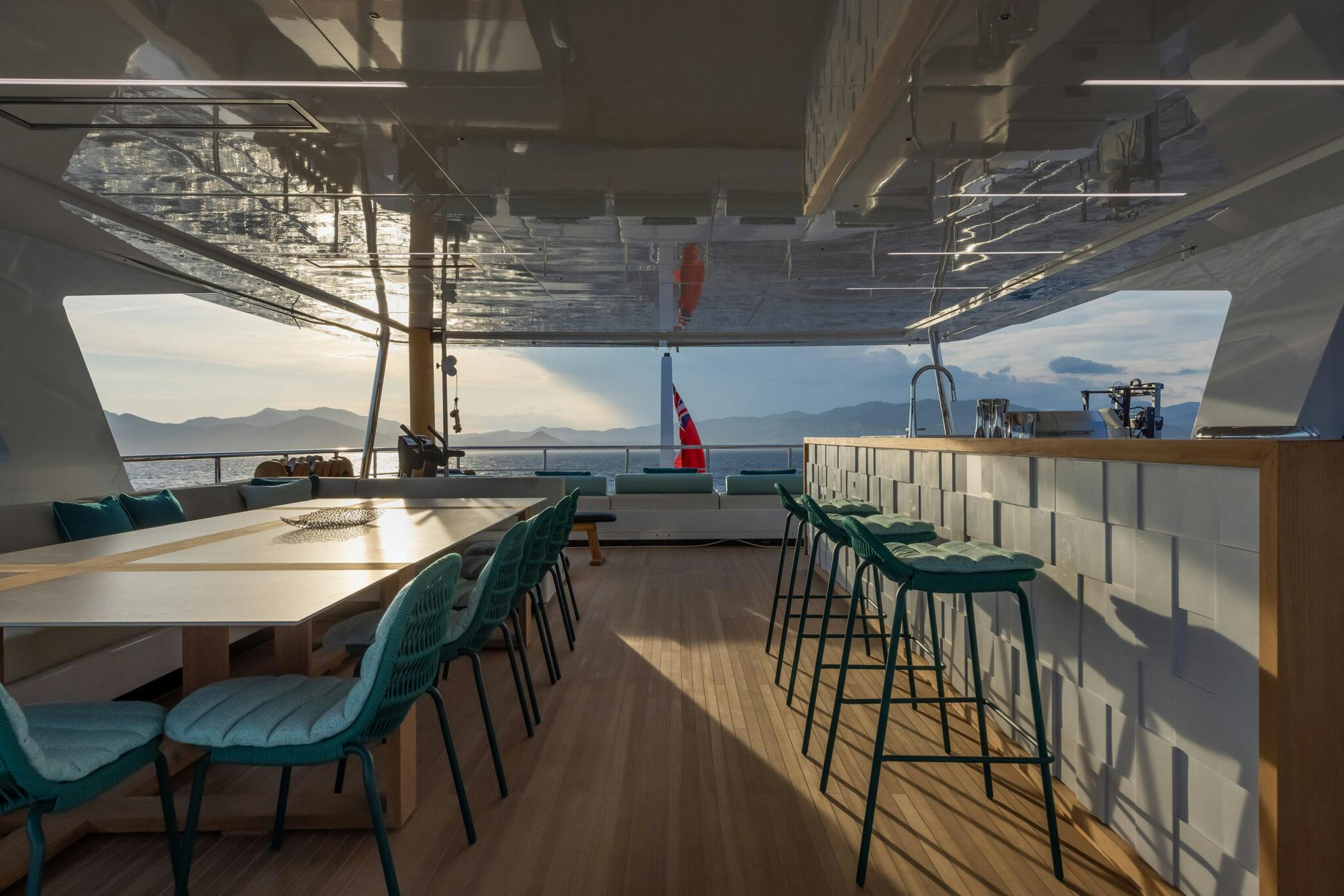 Architecture / Design
Rosetti Superyachts
Practical and functional beauty
Optimising space through the highest quality and achieving an exclusive and comfortable atmosphere are the challenges when designing the interior of a yacht such as the Emocean by Rosetti Superyachts. In this particular case, the highlight of the design is the large table that has been installed on the deck, made from Dekton large format slabs. The designer needed a versatile, easy to customise, large material to create this functional element and give flexibility to the space. He found the perfect solution in this material from Cosentino.
Specifically, this application has been installed on a wooden structure with metal brackets, allowing the table to be split and extended as required Furthermore, thanks to the 8 mm thick Dekton slabs, the tabletop is very thin and elegant as well as lightweight, a key element in yacht design.
A minimalist touch
The colour chosen was Nilium, from the Industrial series. Inspired by silver metal, Nilium offers a minimalist design with a mix of white and grey shades. A warm colour that is perfect for creating a sense of spaciousness in the available space of the yacht. It is also a durable and easy to maintain material, which makes it ideal for use on boats, as it will always look as good as new. Furthermore, being a non porous material, Dekton is not affected by salt water and the material is also resistant to sun exposure, so its colour will not fade over time.
Do you need help with a project?
Contact our specialists for advice
Do you need help with a project?
Contact our specialists for advice
Cosentino's materials used in this project