Case Study
Dekton paves the way for Parisian public transport
Grand Paris Express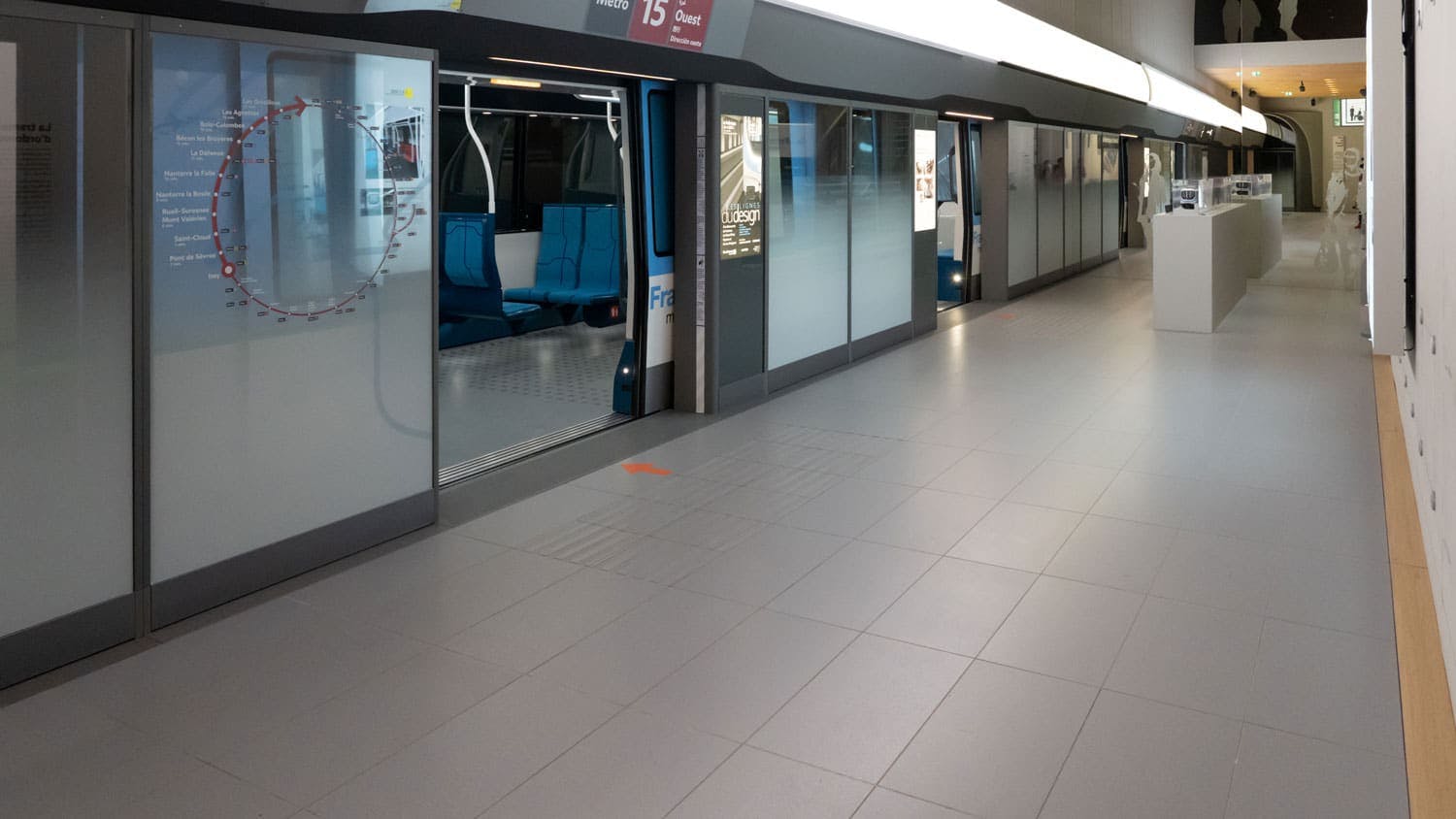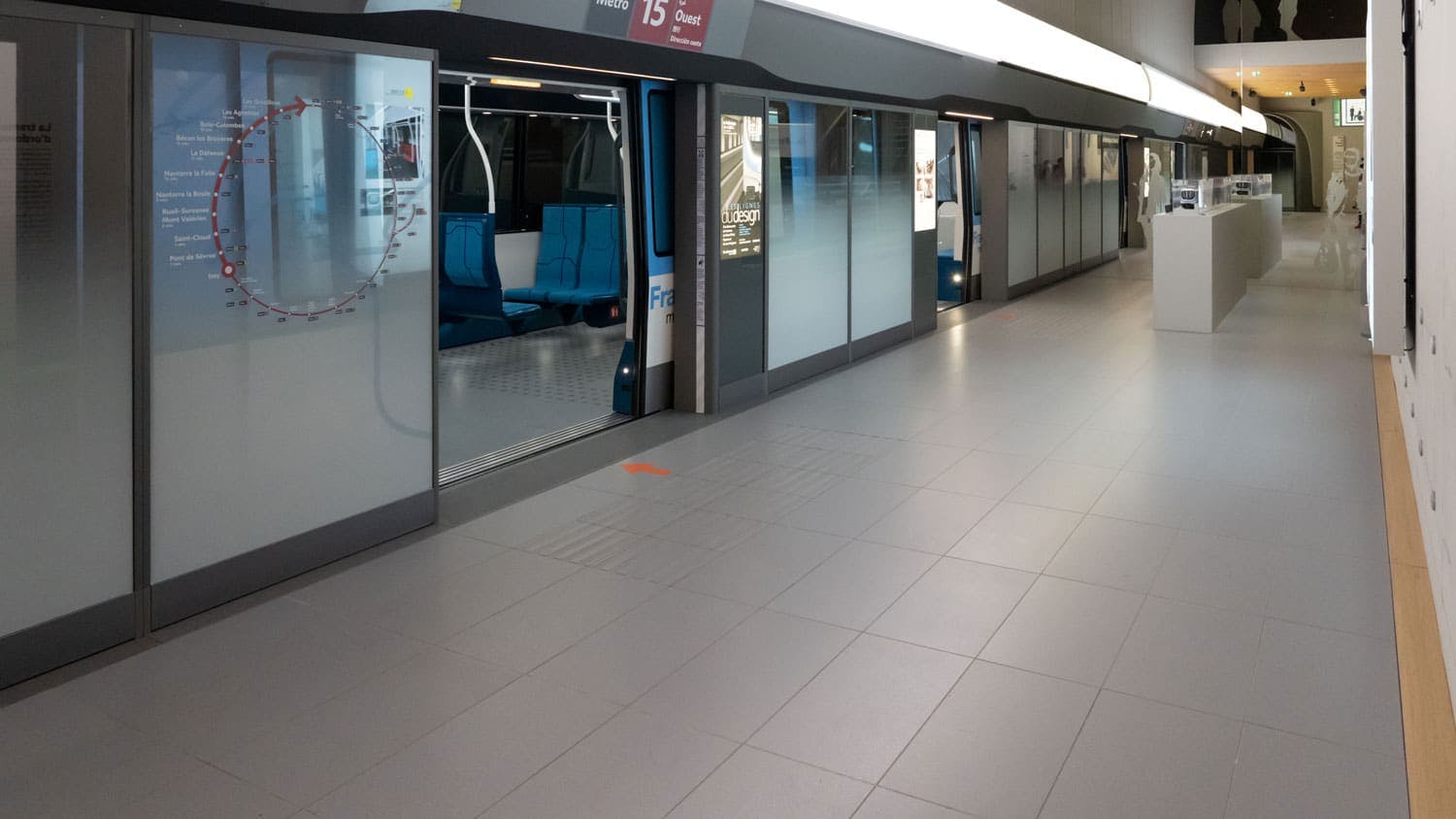 Location
Saint Ouen, Paris, France
Material
Dekton, including Dekton iD service
Collaborators
GPE Materials Manager: Didier BOURGEOIS
By 2021, the Paris metropolitan area will have almost 12.5 million inhabitants. It is by far the largest urban area in the European Union and is expected to continue to grow in the coming years. Whilst there are a number of urban challenges, inter-city transport around Paris is undoubtedly one of the most important.
In response to this growth, the French authorities have come up with an ambitious project, the Grand Paris Express (GPE), a public transport network consisting of 4 cutting-edge driverless metro lines. Over the next 15 years, a total of 200 km of new track between 64 stations will be built.
One of the key phases of a project of this scale is the construction of 'pilot' stations that will serve as a guide for the entire project. It was precisely in one of these stations, 'La Fabrique du Metro', where GPE managers turned to Dekton to test the possibilities of the material as well as the capacity of the Cosentino team to provide advice throughout the project.
"I believe this material will appeal to both users and station designers"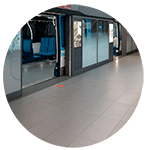 GPE Materials Manager: Didier BOURGEOIS
Ultra-compact surface to withstand heavy traffic
The stations of the Grand Paris Express will soon be used by tens of thousands of passengers every day. As a result, this type of public infrastructure is subject to very heavy wear for which not all floors are suitable. The ultra-compact Dekton material is specially designed for these challenges, as it is highly resistant to impact and scratches.
Furthermore, as a non-porous material, Dekton is easy to maintain, whether it is dirt and grime from daily traffic, or more aggressive stains such as graffiti. The Cosentino surface keeps its uniform colour even when exposed to abrasive elements that would damage other materials.
It is no wonder that these physical-mechanical properties, together with its limitless cutting possibilities, have captivated GPE's managers. But there is more to it than that.
Do you need help with a project?
Contact our specialists for advice
Do you need help with a project?
Contact our specialists for advice
Dekton iD, a blank canvas
Grand Paris Express is set to be a unique infrastructure in the world, featuring innovations in many areas of engineering and civil transport: from its trains operated automatically by means of algorithms and AI, to the use of materials specifically designed for the project, such as the Dekton surface customised with the Dekton iD service.
Dekton iD is a blank canvas, a customisation service that allows the architect or designer to choose from the thickness of the material to its cut, texture, finish and colour. And colour was precisely the key element in the search for distinction: there is room for many styles and architectural elements in 64 metro stations, so it was essential to find a neutral colour with character that would not clash with the different environments; this is how 'Paris', the customised colour for the GPE, was born.
Sustainability is no longer optional
More than a trend, the use of sustainable materials has become a requirement for any public works project. That is why Dekton, a carbon neutral product made from 99% recycled water and 100% clean energy, was perfect for this project.
After the tests at 'La Fabrique du Metro', the Grand Paris Express team know that they can count on Dekton not only for flooring, but also for other applications such as stairs, wall cladding or even station façades, an application that has made Dekton a benchmark in the market.
Related Flagship Projects