Case Study
Silestone graces the 4-star hotel in the Steinfeld
Kaltenbacher Architektur ZT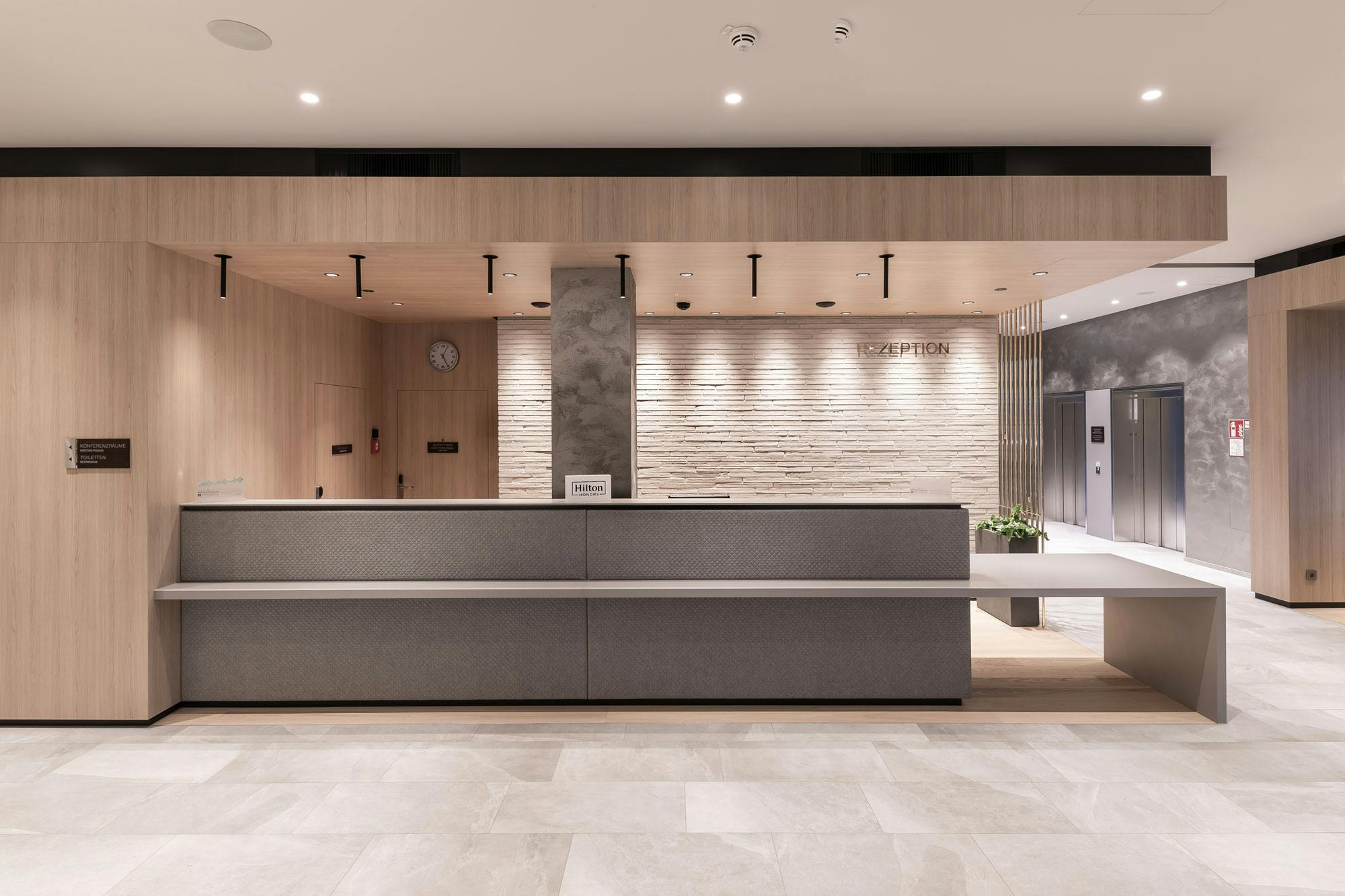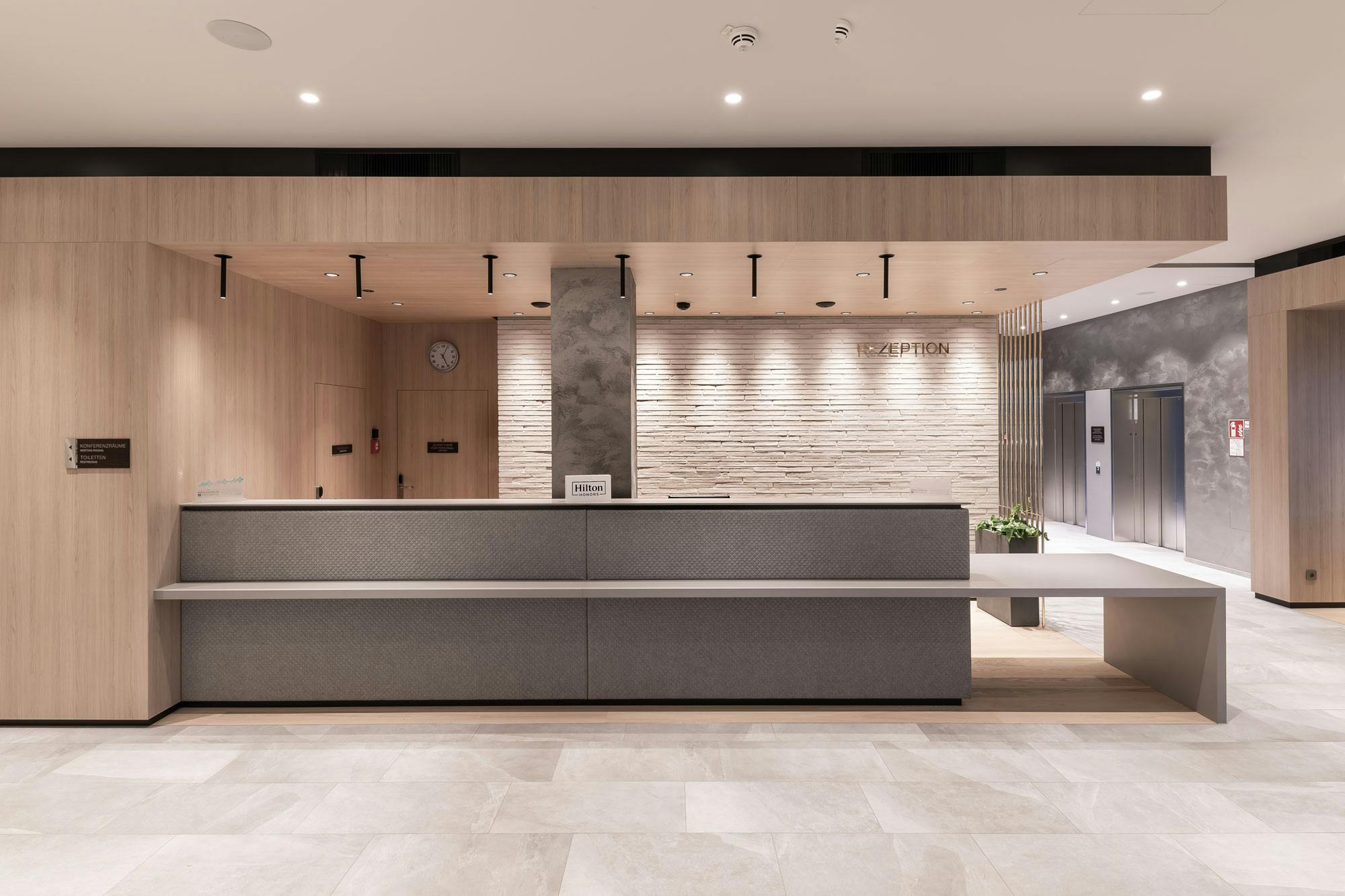 Location
Wiener Neustadt, Austria
Architecture / Design
Jeff van Riel – Zout Ontwerphuis
Application
Buffet worktop | Reception Desk | Bathroom Sink
Interior designer
Kamper Handwerk + Bau
The new Hilton Garden Inn attracts visitors to Wiener Neustadt (Vienna New Town)
The Hilton Garden Inn is the first of these internationally renowned hotel chains to arrive in Lower Austria. With its central, yet idyllic position, the 4-star hotel is located in the park close to the city walls which date back to the time Wiener Neustadt was founded in the 12th century. The stone look of the "Kasematten" (former city fortification casements) are reflected in its interior design with Silestone quartz surfaces from Cosentino.
The new Hilton Garden Inn was completed in early 2019 in time for the opening of the Kasematten at the "World in Motion" state exhibition that was held the same year. In addition to the five-storey accommodation wing with 133 guest rooms, some of which are handicapped accessible, the hotel includes a fitness room, a bar and restaurant that are open to the public and a conference area with seminar rooms. The rooms facing south have a view of the park and those facing north have a view of the Aldstadt (Old Town) with the Capuchin Church and the cathedral.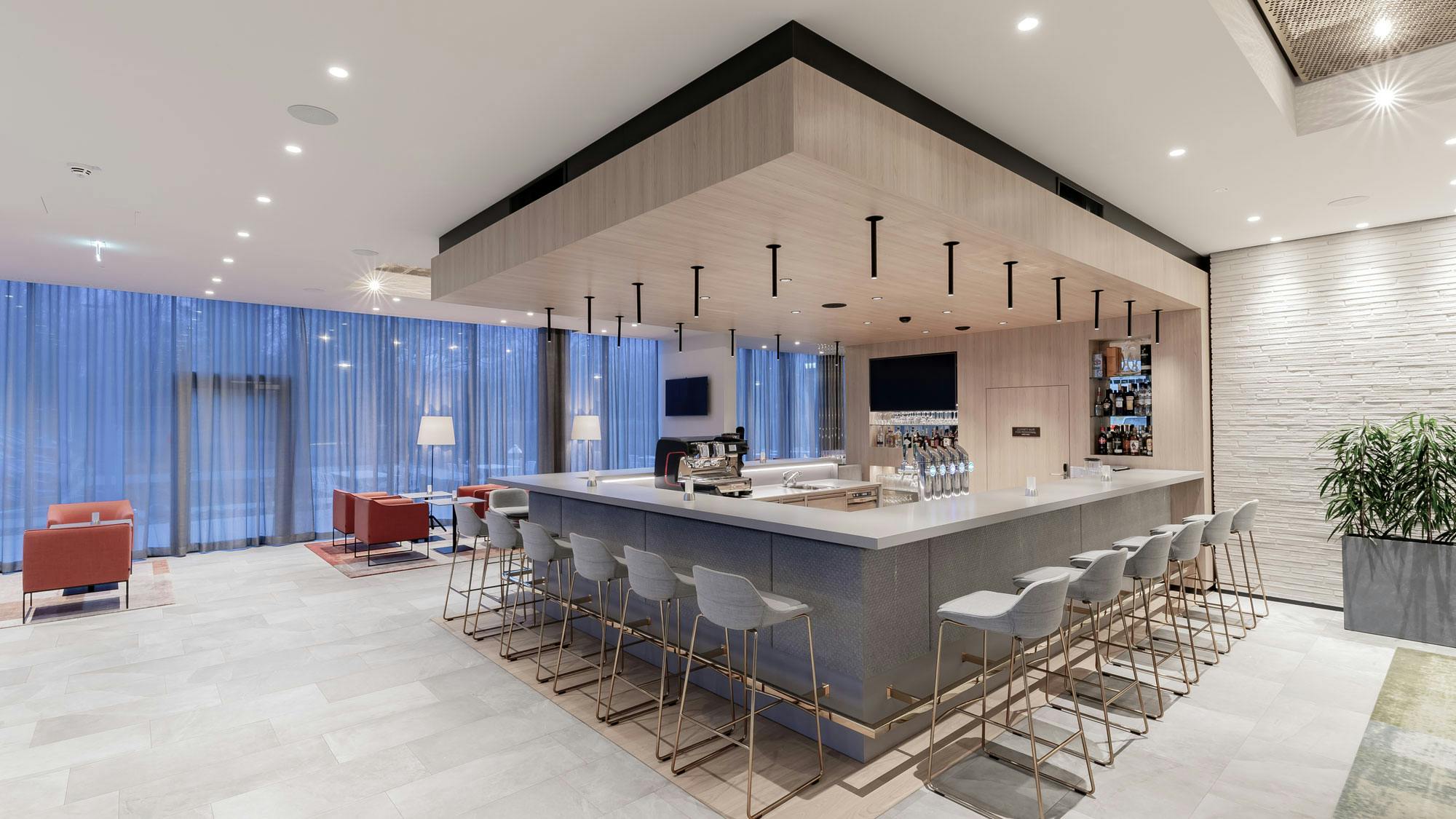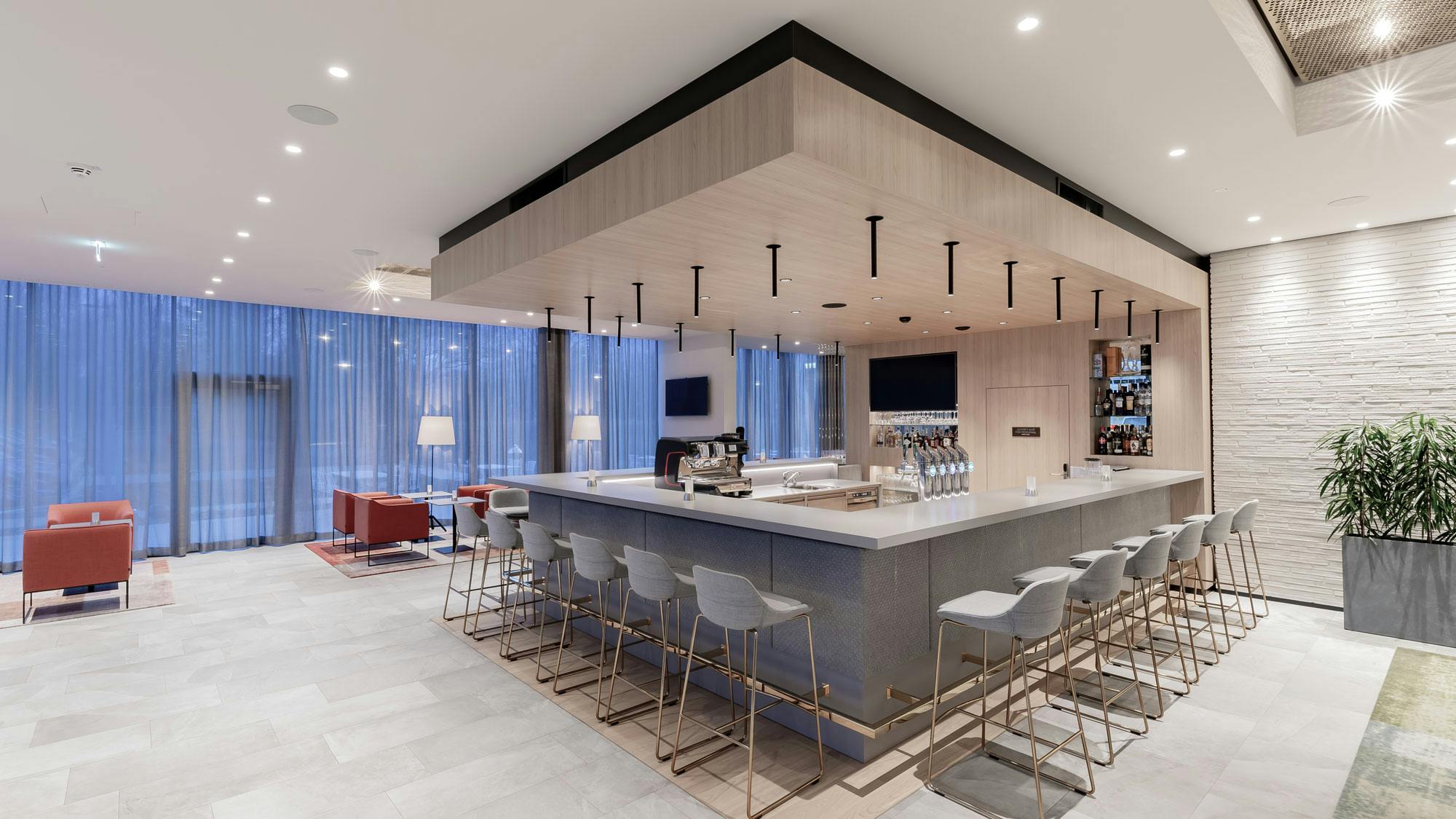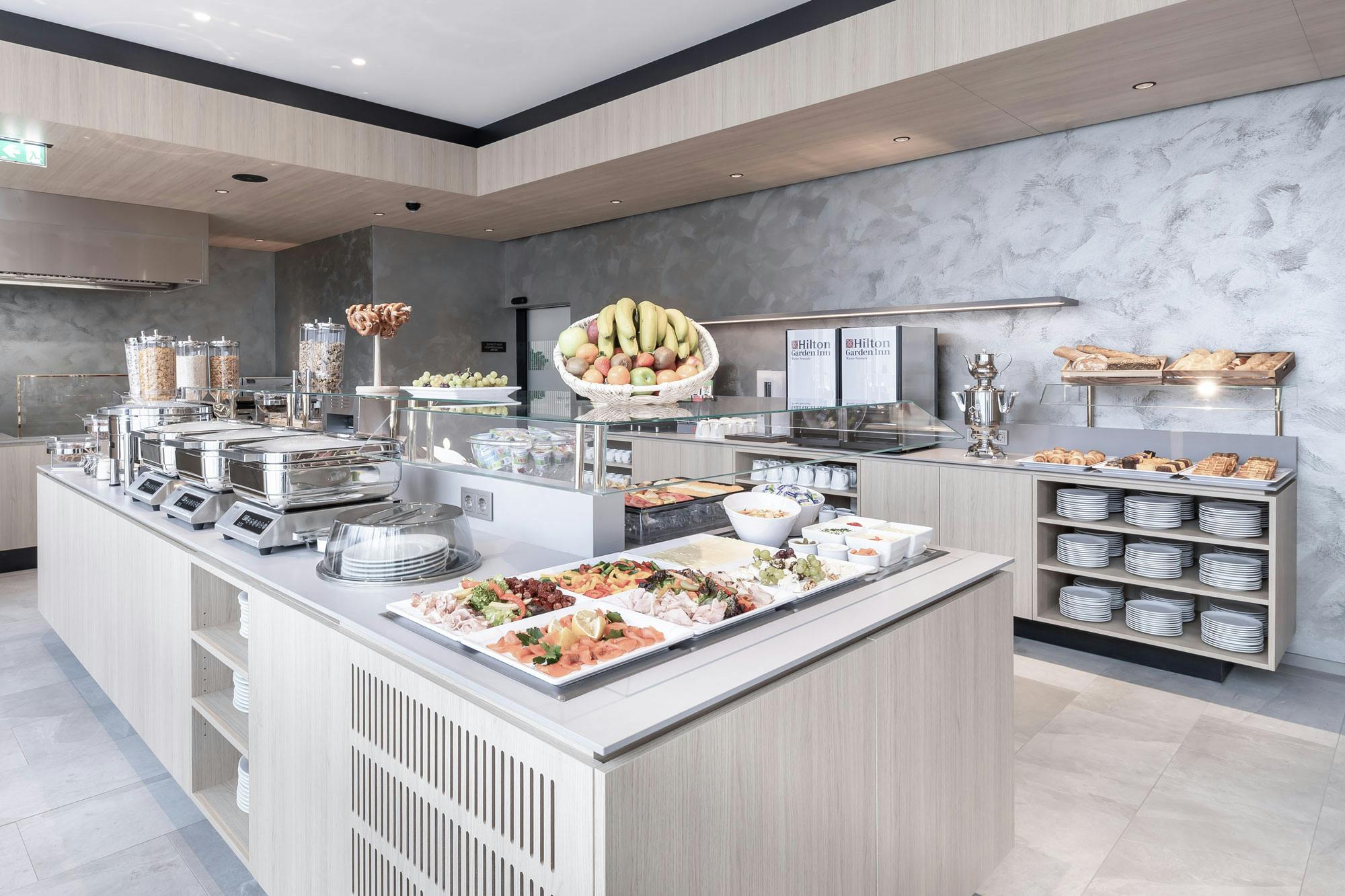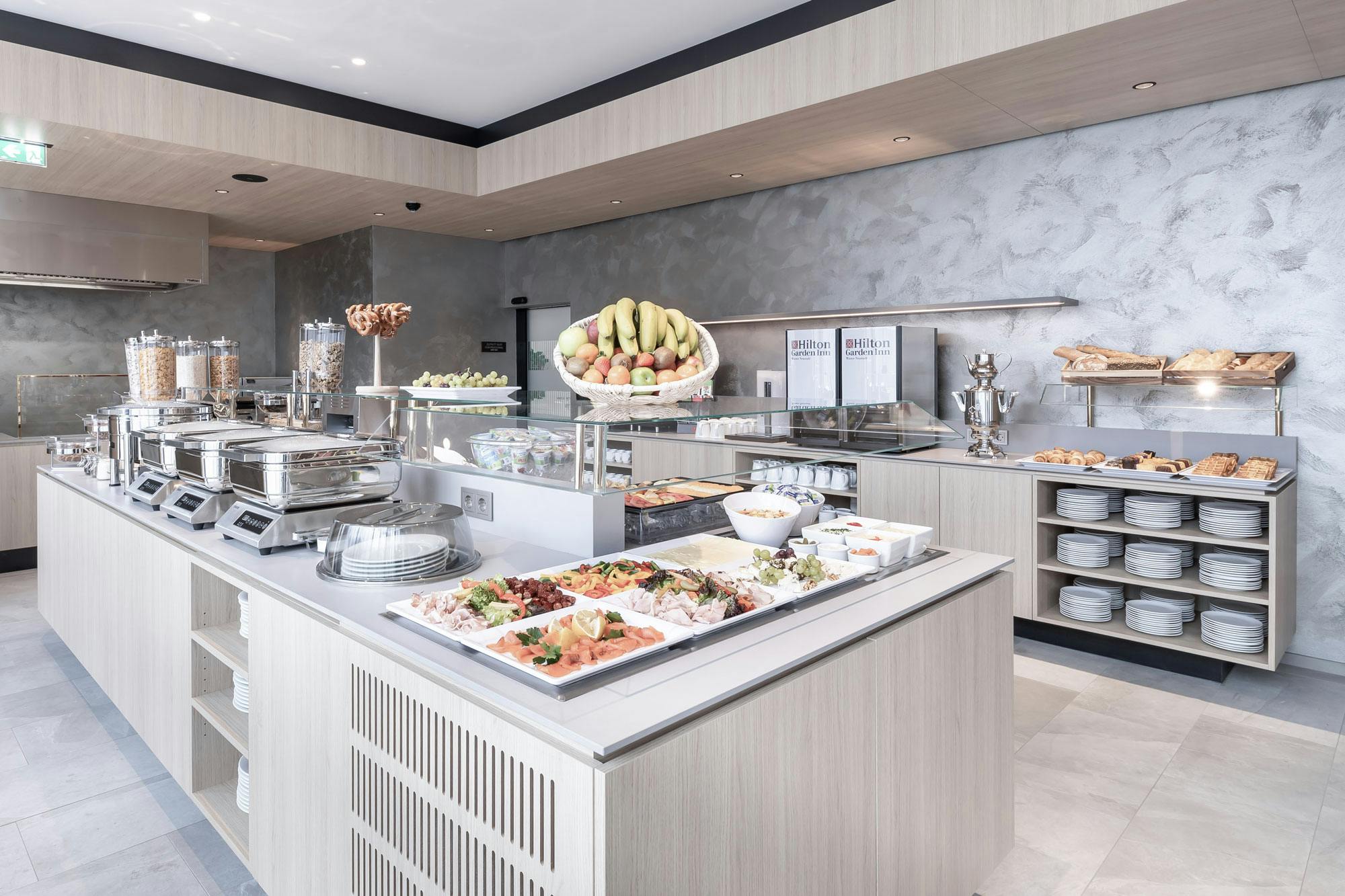 Extremely elegant in both look and feel
"The architecture of the building is modern and open and, with its Garden Lounge and extensive use of glass, brings the adjacent city park and historic city walls into the atmospheric mix", explains Peter Salem from Kaltenbacher Architektur. "The materials and colours of the surroundings are reflected in the interior spaces. Light, stone tones create a harmonious base radiating a calm that is softened by pastel accents. We used Silestone from Cosentino to achieve consistently sleek furniture surfaces in the silky matt grey shades of Kensho Suede that both look and feel extremely elegant."
At the Hilton Garden Inn, Silestone was used as the durable and easy-care surface in the lobby, at the bar and for the tables in the reception area. Even the buffet and washstands in the bathrooms were designed using Silestone.
Do you need help with a project?
Contact our specialists for advice
Do you need help with a project?
Contact our specialists for advice
``Silestone is extremely versatile``
Werner Brottrager
Architect
Ideal for large, seamless surfaces
"Silestone is extremely versatile if you know how to expertly work this hard material", says Werner Brottrager, from Kamper Handwerk+Bau, who was responsible for the interior work in all the public areas on the ground floor. "The quartz panel can be finished using various edge types or bevel patterns to create complex profiles. It can also be precisely machined or drilled to form cutouts. However, Silestone is ideally suited for creating large seamless surfaces, like the beautiful 6-metre reception desk that greets guests at the Hilton in the Steinfeld".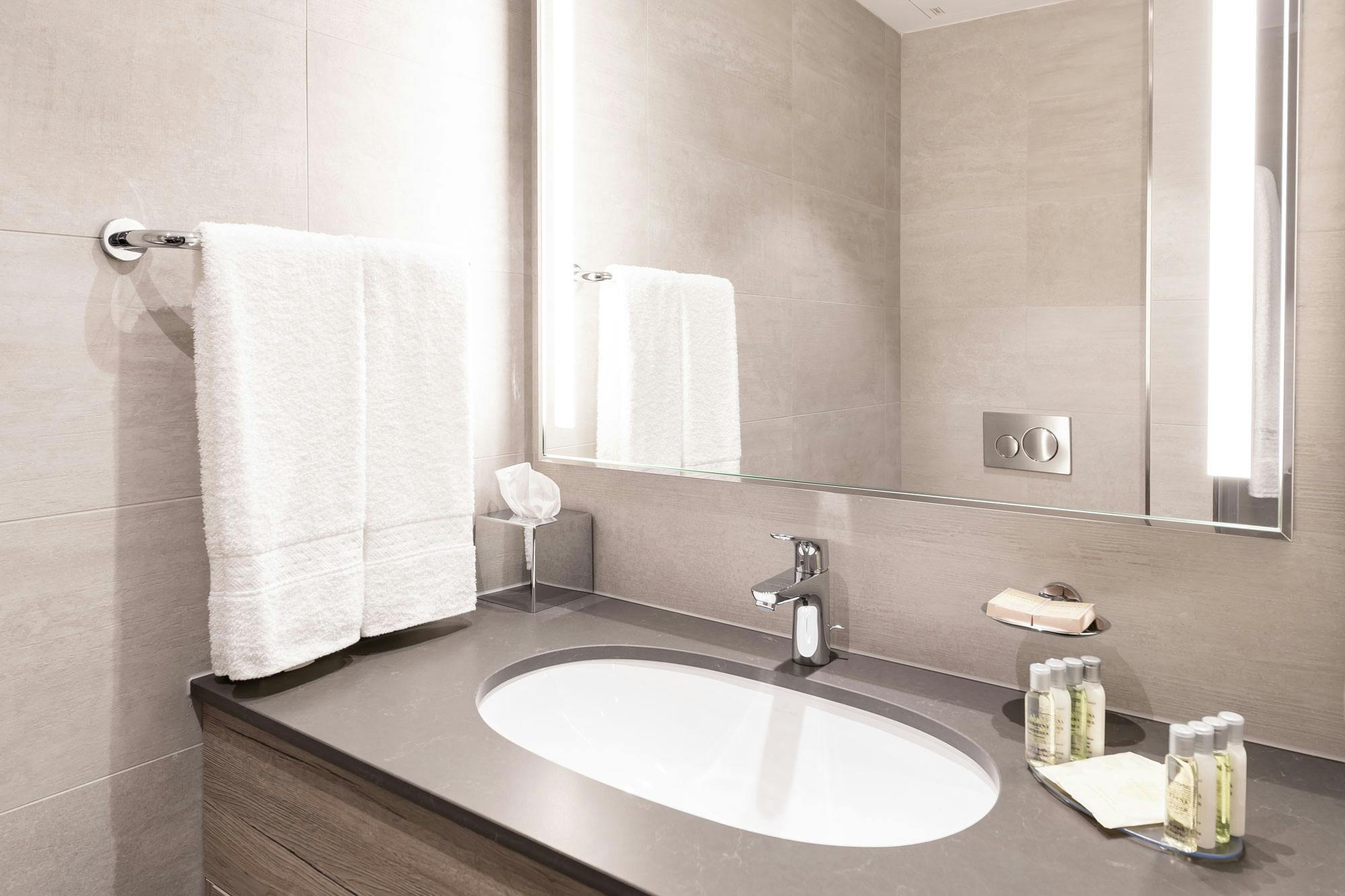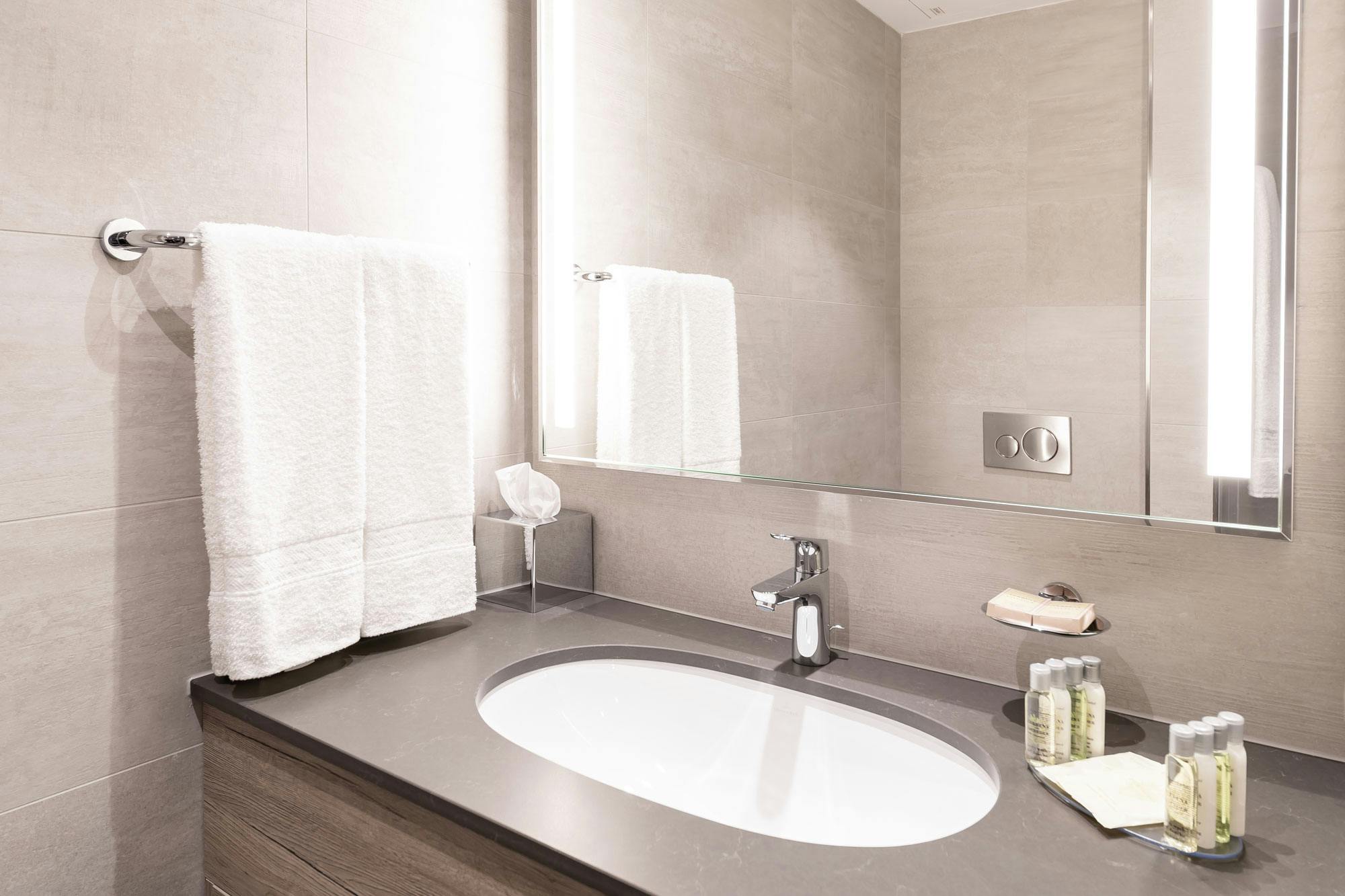 Cosentino's materials used in this project