Cosentino Flagship Project
Hilton Raises Five Stars with Silestone
Zdrojowa Invest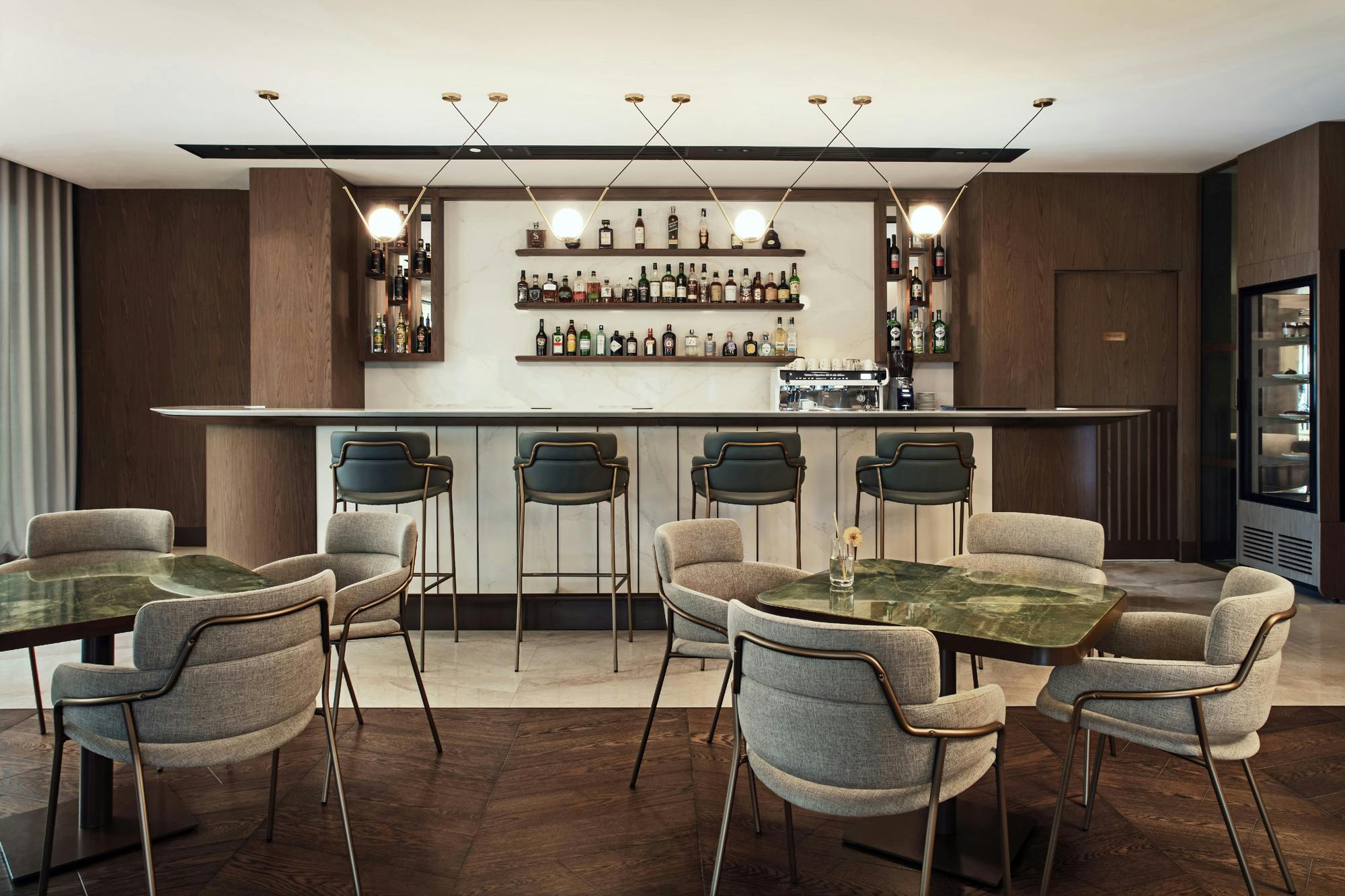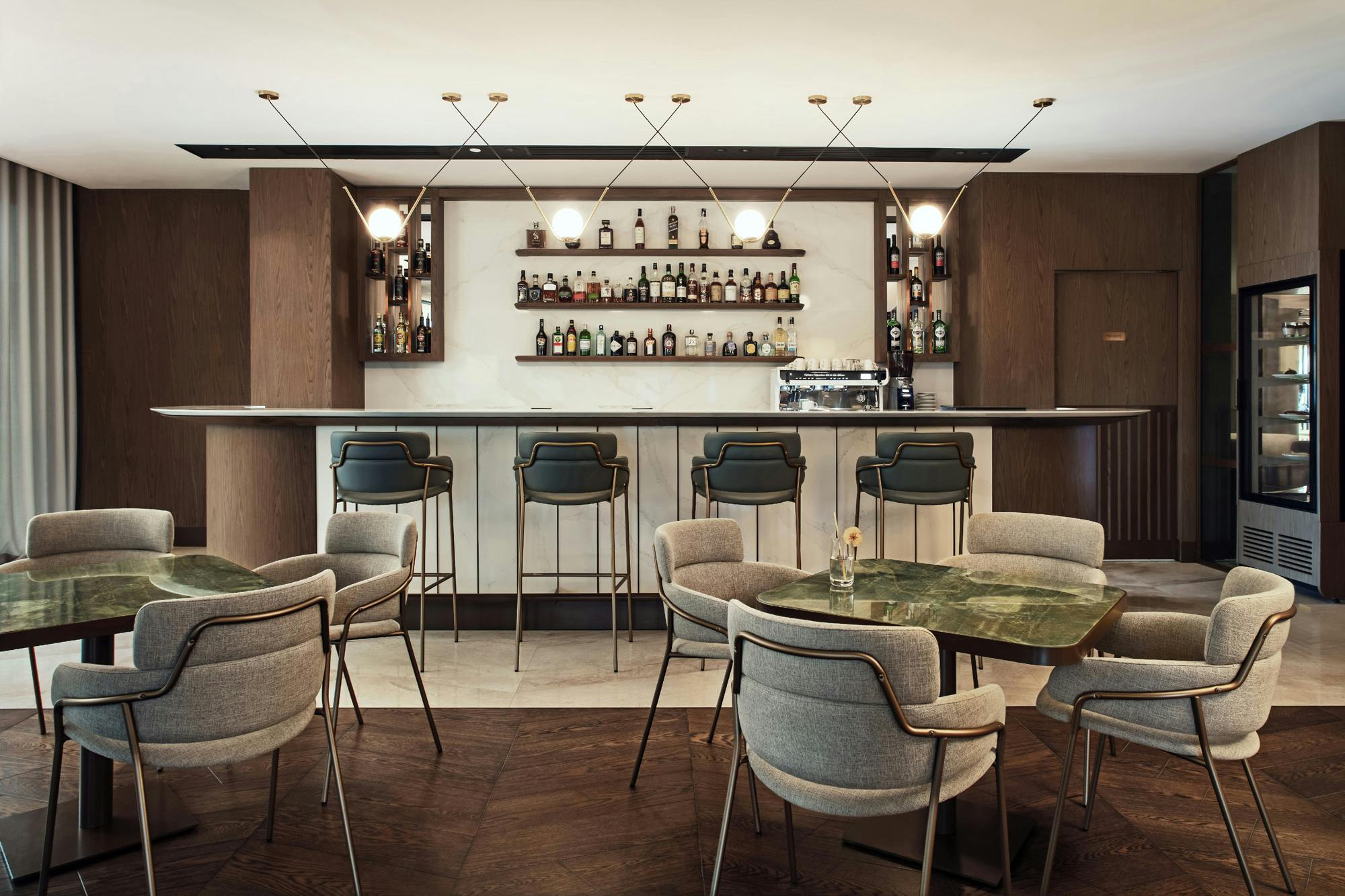 Location
Świnoujście, Poland
Colors
Eternal Calacatta Gold
Architecture / Design
Zdrojowa Invest
In December 2019, the world known hotel chain HILTON opened a new property in Poland, the first "Hilton Resort" hotel in the country. It is also the first Hilton chain facility in Poland built in accordance with LEED ecological certification (Leadership in Energy and Environmental Design).
The property offers its guests a unique hospitality experience with direct neighborhood of wide natural beach and magnificent views of the Baltic Sea. Guests can choose from 173 luxury rooms and suites, each with a private balcony. At their disposal, they have a wide selection of services, including variety of restaurants, bars, SPA as well as access to recreational facilities - Baltic Park Molo Aquapark.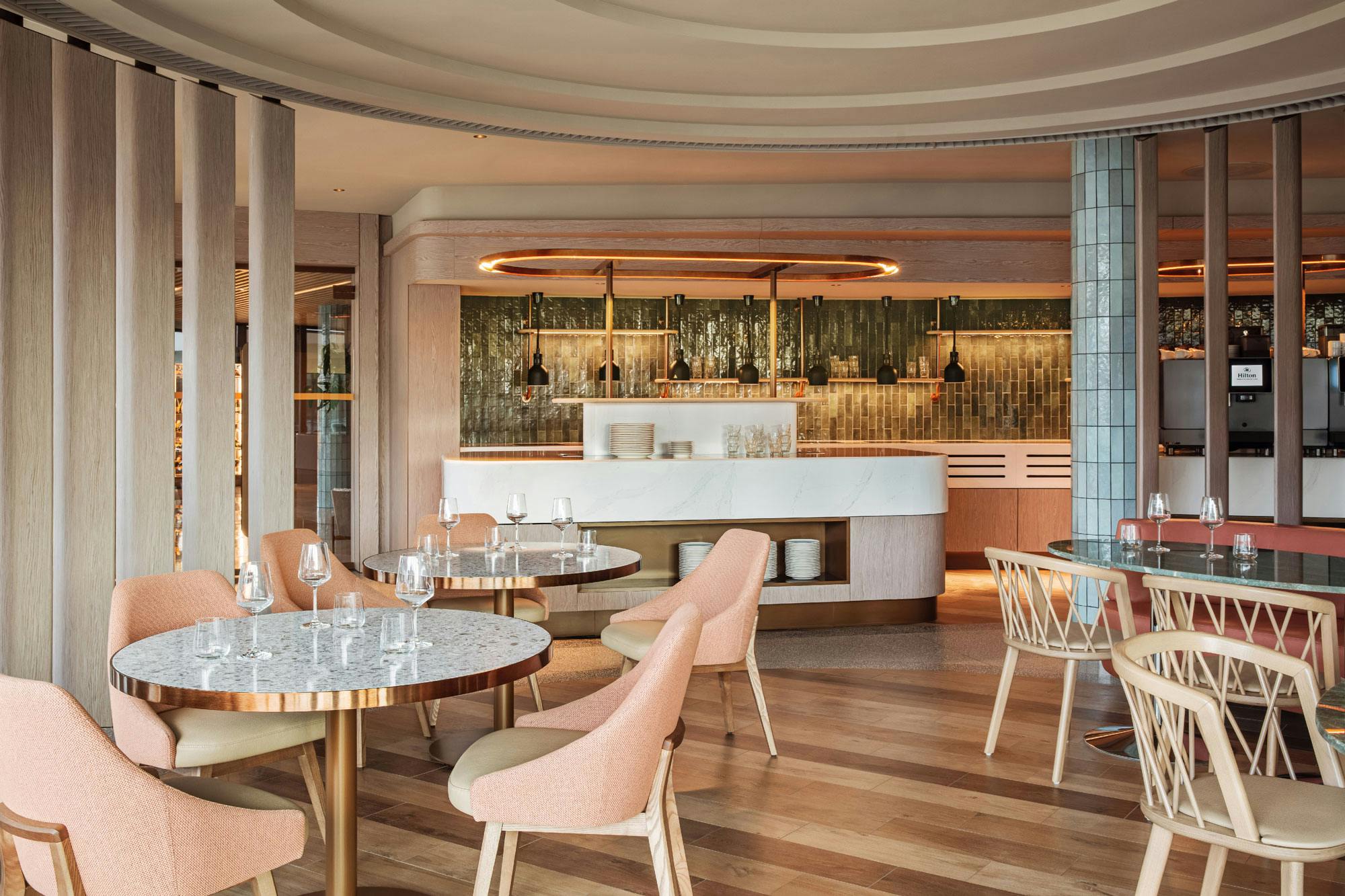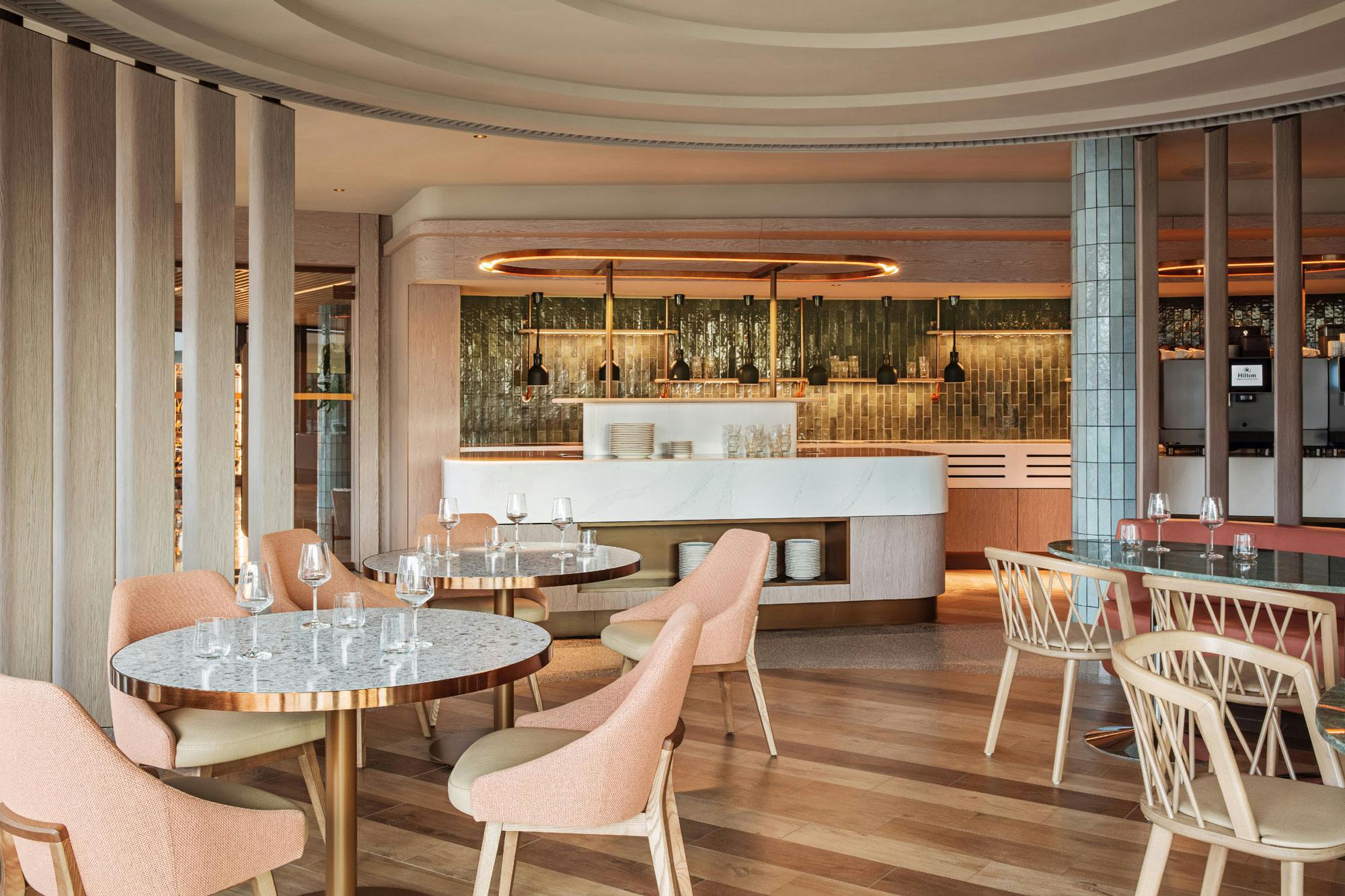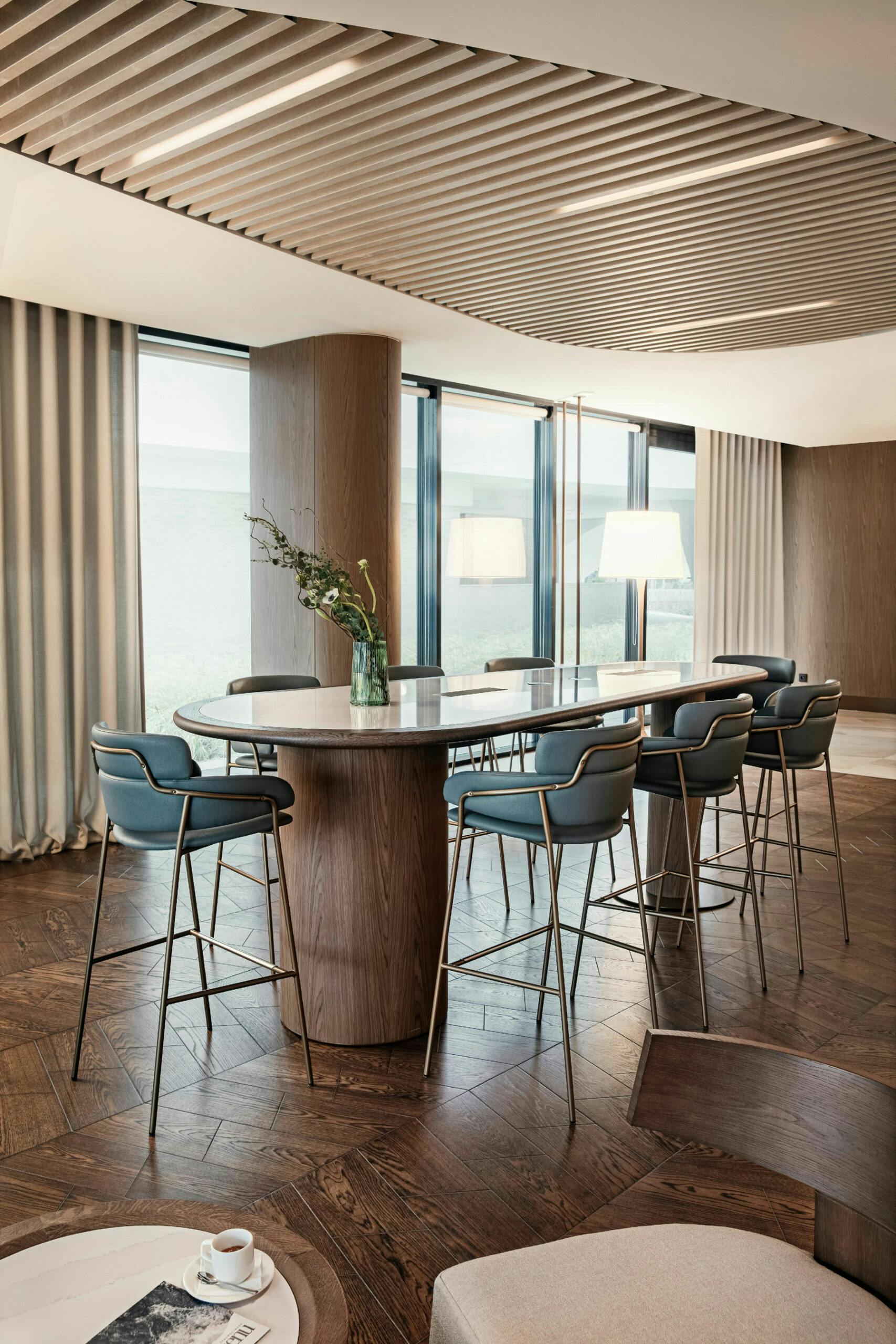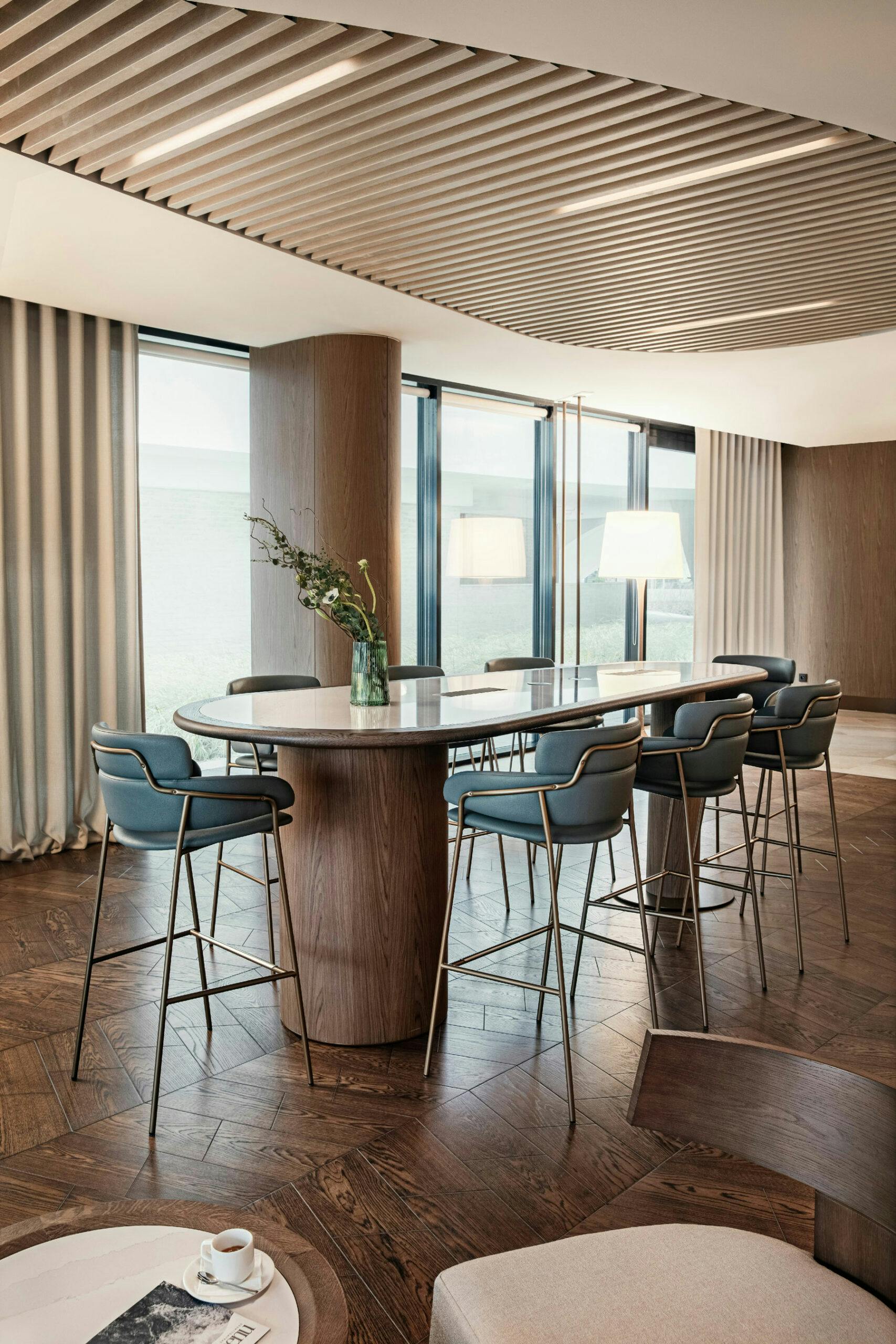 Eternal Calacatta Gold for a luxury interior design
"The design is closely related with the hotel's environmental context. The look of the building and its interiors is clearly inspired by the sea – the spaces are dominated by rounded, wavy shapes and natural colors of earth and marine flora. These consistent yet intriguing forms, colors and textures used across the entire property create a feeling of comfort and allow for a multidimensional perception of spaces." – mentions Łukasz Pisarek, Chief Architect of Zdrojowa Invest.
Decorated with highest attention to details, Hilton Resort & SPA represents a perfect place for those who enjoy a moment of relaxation while surrounded by art and world class design. In order to ensure a feeling of luxury and highest quality, multiple surfaces in the hotel have been embellished by Silestone by Cosentino quartz conglomerate in one of its most elegant patterns – Eternal Calacatta Gold. Almost 700 m2 have been covered with this material, which, used in a wide variety of applications and combined with graceful textures and warm tones of wood, created a blend of ultra-stylish interiors across the entire building.
Surfaces that strike with subtle details
"Eternal Calacatta Gold is a beautiful and impressive texture. Silestone's quality could be seen, for example, in the rounded elements that had to be fabricated with highest precision and attention to details. Its production is very similar to work with natural stone – it allows you to freely finish the edges whilst keeping the original design of the material." - says Dariusz Drzewiecki, Project Managerf of Cloon, fabrication company responsible for preparation of stone surfaces for the hotel.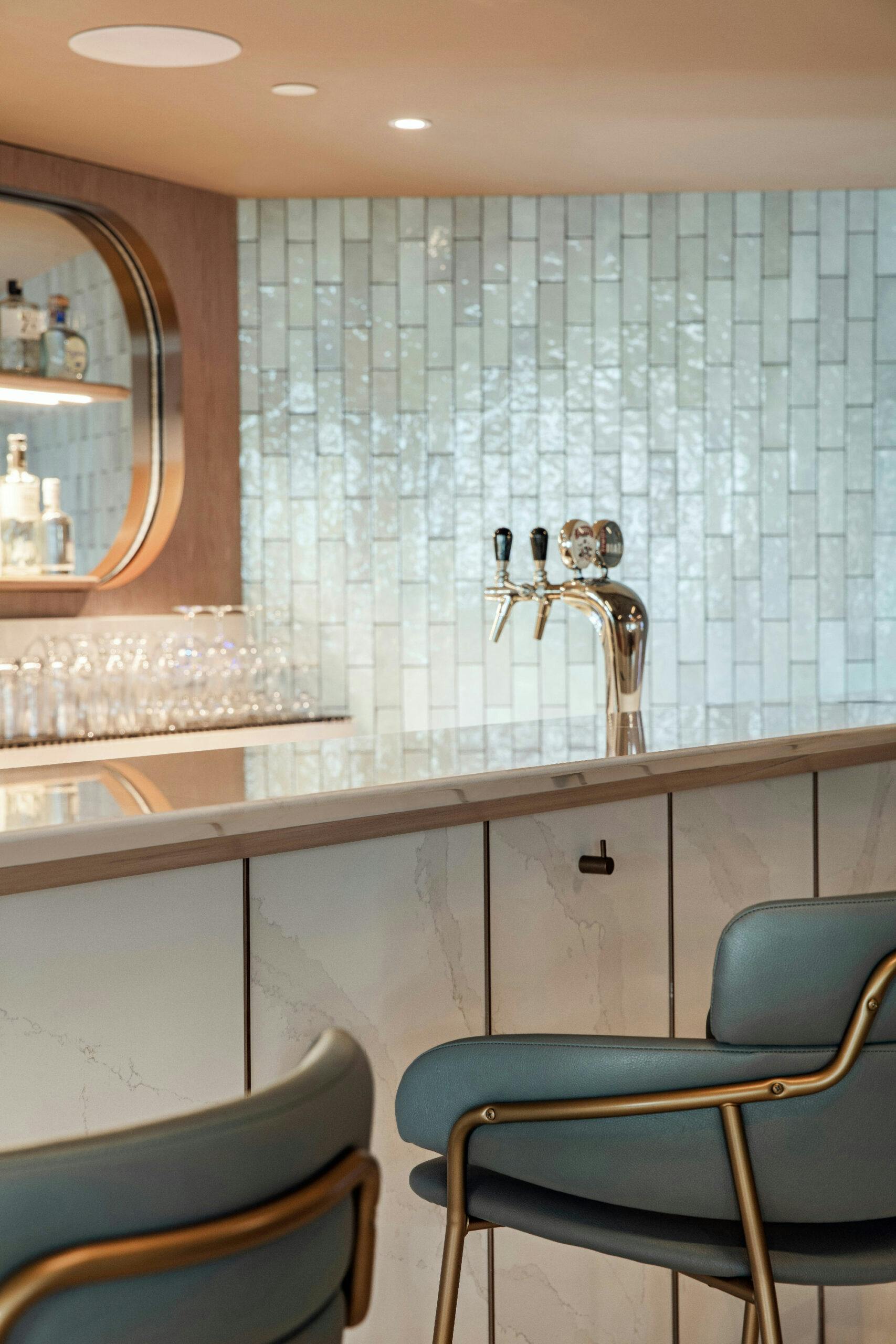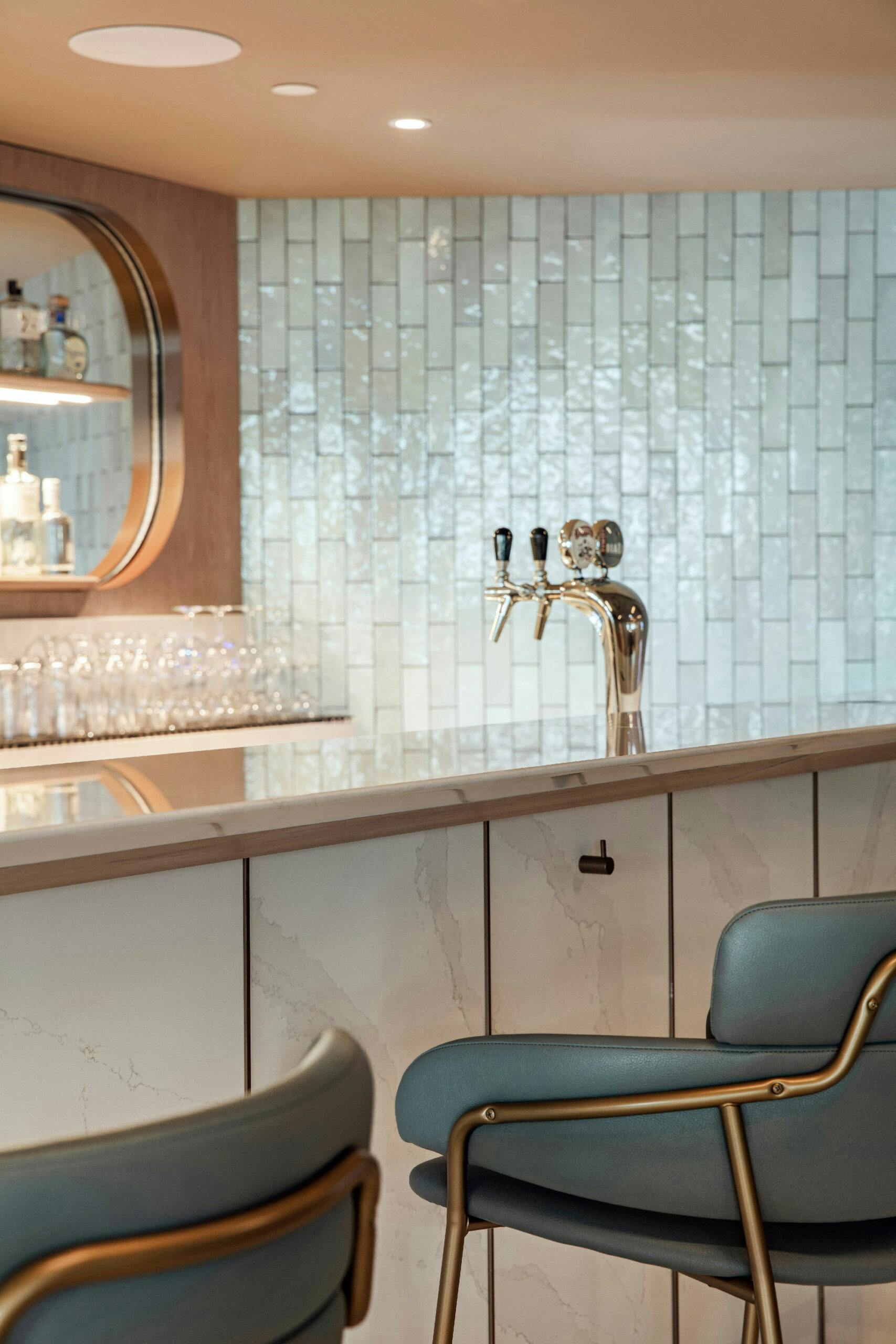 Ideal colors for every situation
Silestone with white background and delicate greyish veins played an important role in defining the atmosphere of the interiors. It was selected for multiple applications, from bathroom countertops in rooms and toilets, surfaces covering bars, buffets, and reception desk, to exclusive finishes of coffee tables or vertical panels. Thanks to use of this white and elegant material, even the most monumental structures present in the public spaces of the property are perceived as illuminated and subtle.
Do you need help with a project?
Contact our specialists for advice
Do you need help with a project?
Contact our specialists for advice
``Eternal Calacatta Gold is a beautiful and impressive texture``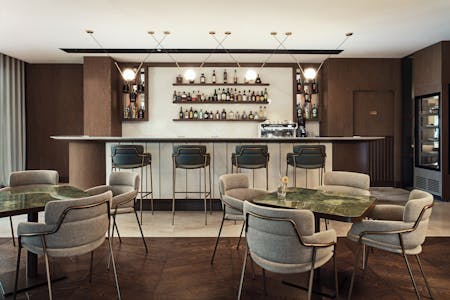 Łukasz Pisarek
Chief Architect of Zdrojowa Invest
Not without a reason Silestone was the material of choice for the work surfaces in the hotel.
"Project had to fulfill the highest aesthetic requirements and, at the same time, ensure the best durability of implemented solutions and products. In order to achieve that, all material proposals were verified by contractors after the design stage. As a result of this process, some finishes originally designed in natural stone were replaced by Silestone, particularly due to its properties and resistance to external factors." – Łukasz Pisarek adds.
Hotel buffets, bathroom tops or furniture in a wellness studio are subject to extremely intensive use. These structures demand highly durable material, resistant to external factors like food, liquids, or chemical substances that can easily damage more sensitive surface. With Silestone, the Hilton's interiors will certainly maintain their beauty for years.
Cosentino's materials used in this project