Cosentino Flagship Project
Silestone revives the splendour of Stockholm's most traditional hotel
Eye Interior Architects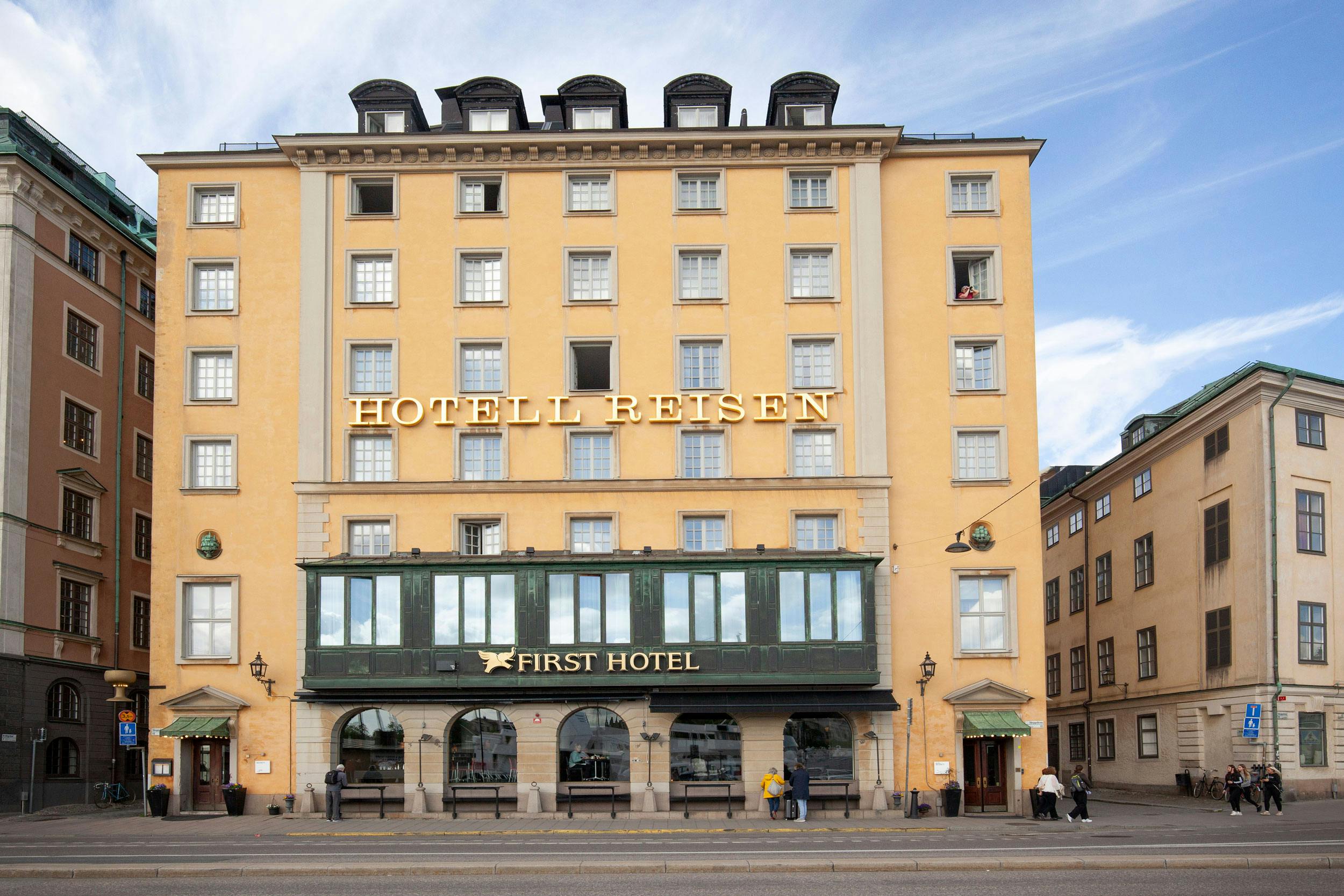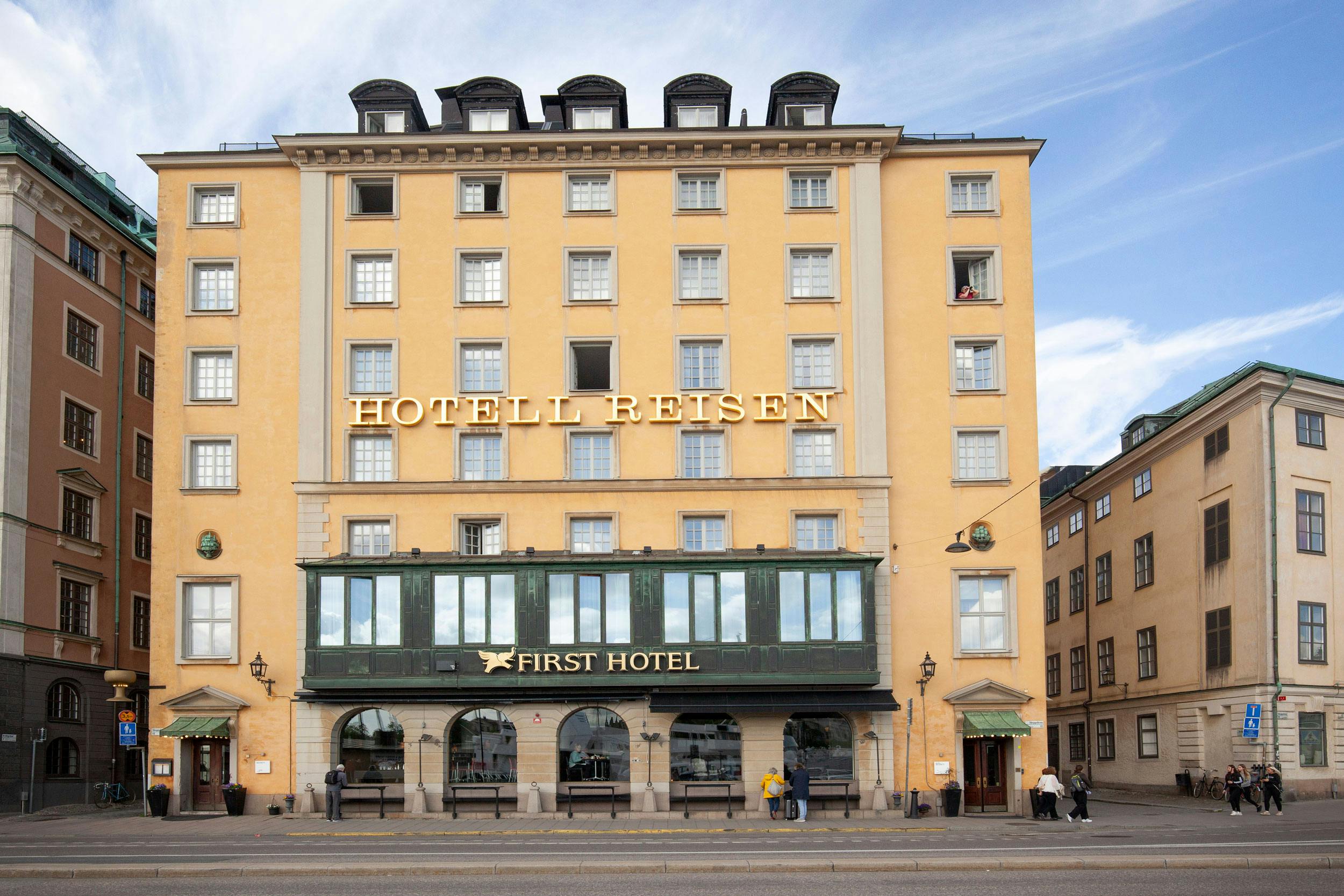 Location
Stockholm, Sweden
Architecture / Design
Eye Interior Architects Multi Montage AB
Client
First Hotel Reisen
Application
Bathroom worktop
A piece of classicism designed to last
Eye Interior architecture studio had a clear idea from the start. When the restoration of the 140 bathrooms at the First Reisen hotel in Stockholm was initially considered, they knew that Silestone was the perfect solution. They needed a low-absorption, scratch-resistant material with hardly any joins, so that it would not be affected by daily use.
It also had to be beautiful, combining classic with modern touches in the personal and intimate space of a bathroom. Silestone Yukon, with its glossy finish, met these requirements perfectly, providing visual continuity and a tranquil, contemporary style. With its off-white colour and elegant grey tones, the Yukon series enabled the en-suite bathrooms in this centuries-old hotel to be updated.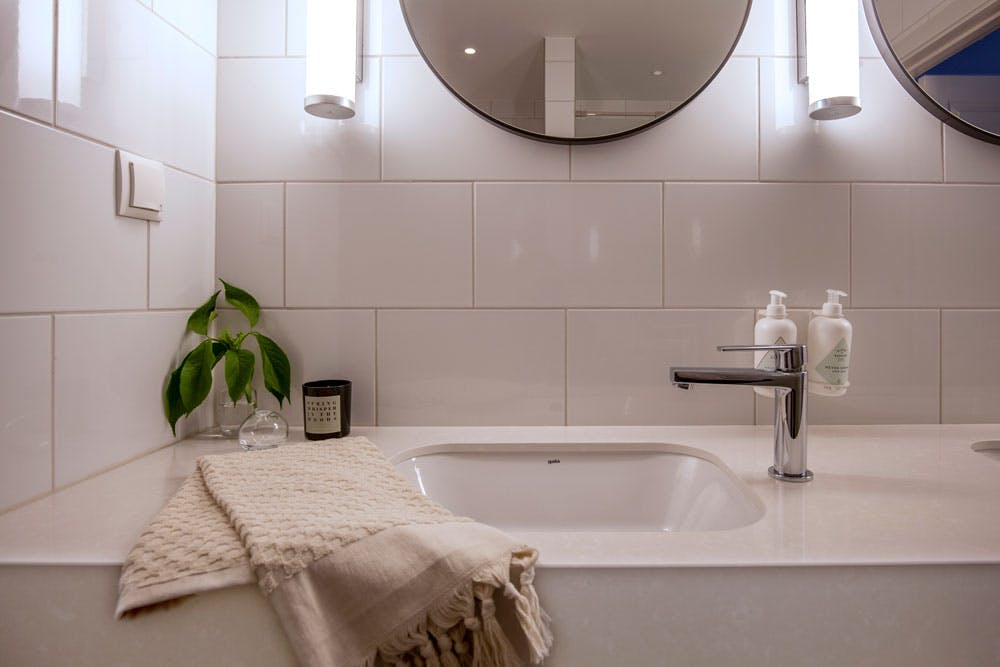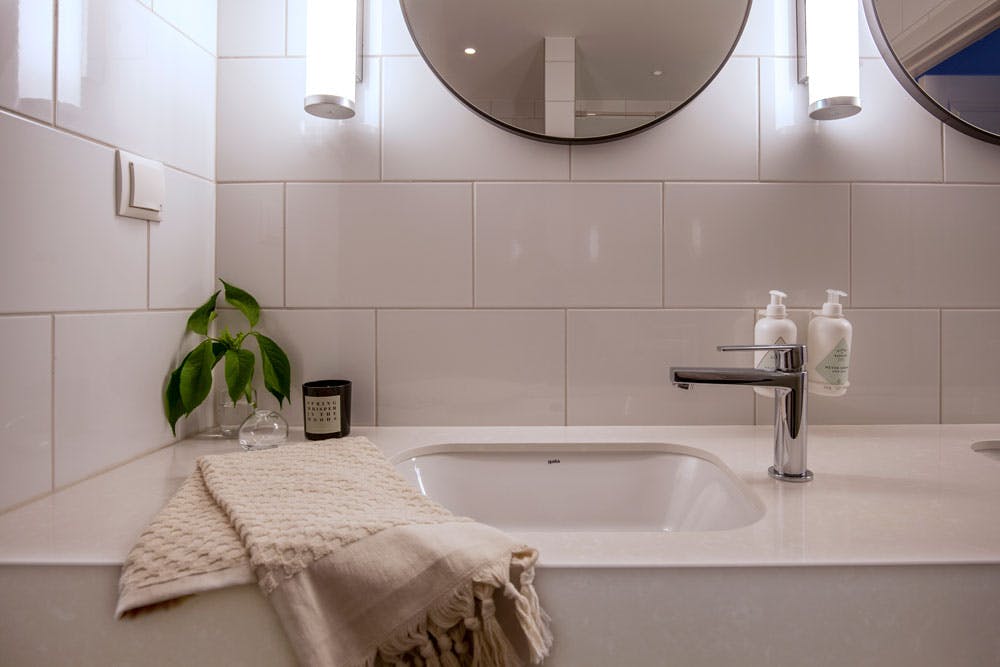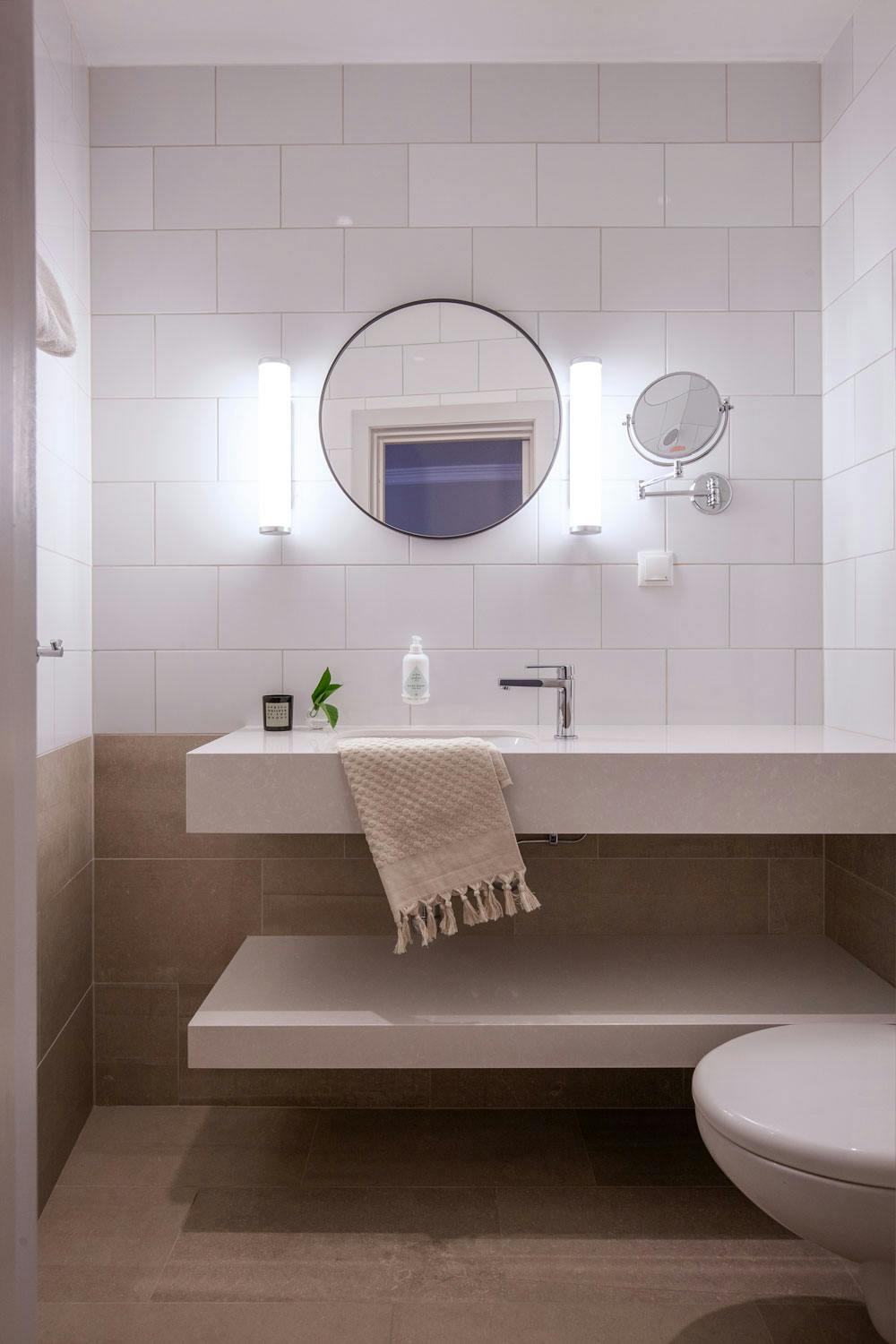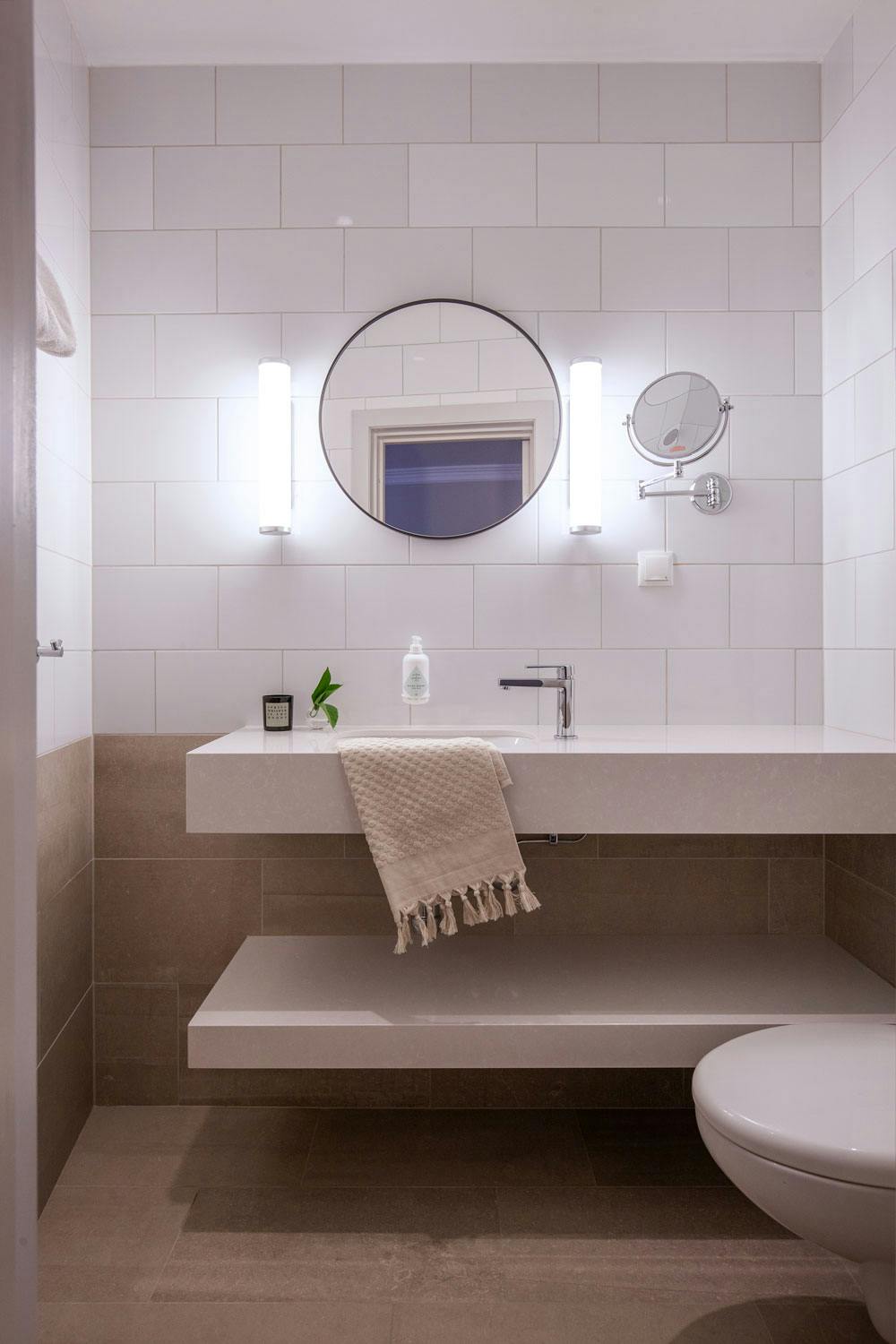 A centuries-old hotel embraces modern times
In August 2019, the restoration of the First Reisen hotel in Stockholm began. As well as refreshing the communal areas, the project included updating the 140 bedrooms and their en-suite bathrooms. Modernising the installations of this 17th century hotel, without making the least impact on its classical flavour and style, was a big challenge. Eye Interior and Multi Montage were the main players in this huge job, using trusted partners such as Silestone by Cosentino on the vanity tops of all the bathrooms.
The First Reisen is strategically located in central Stockholm, with views over Lake Malar and the Old Town, and a stone's throw from the Royal Palace. The hotel is a kind of time capsule: seven different buildings, dating from the 17th century to the early 20th century, have been converted into one. It is named after its first owner, the Dutch businessman Fredrik Reiss, who in 1750 opened a coffee house, called Reisen, where the hotel is situated today.
Do you need help with a project?
Contact our specialists for advice
Do you need help with a project?
Contact our specialists for advice
"Bathrooms are personal spaces where you should feel fresh and relaxed. There's no reason to leave them out of our designs"
Patrick Beining
Cosentino Scandinavia
Cosentino's materials used in this project