Case Study
A custom-designed home in Brazil
Ana Paula Ronchi Arquitetura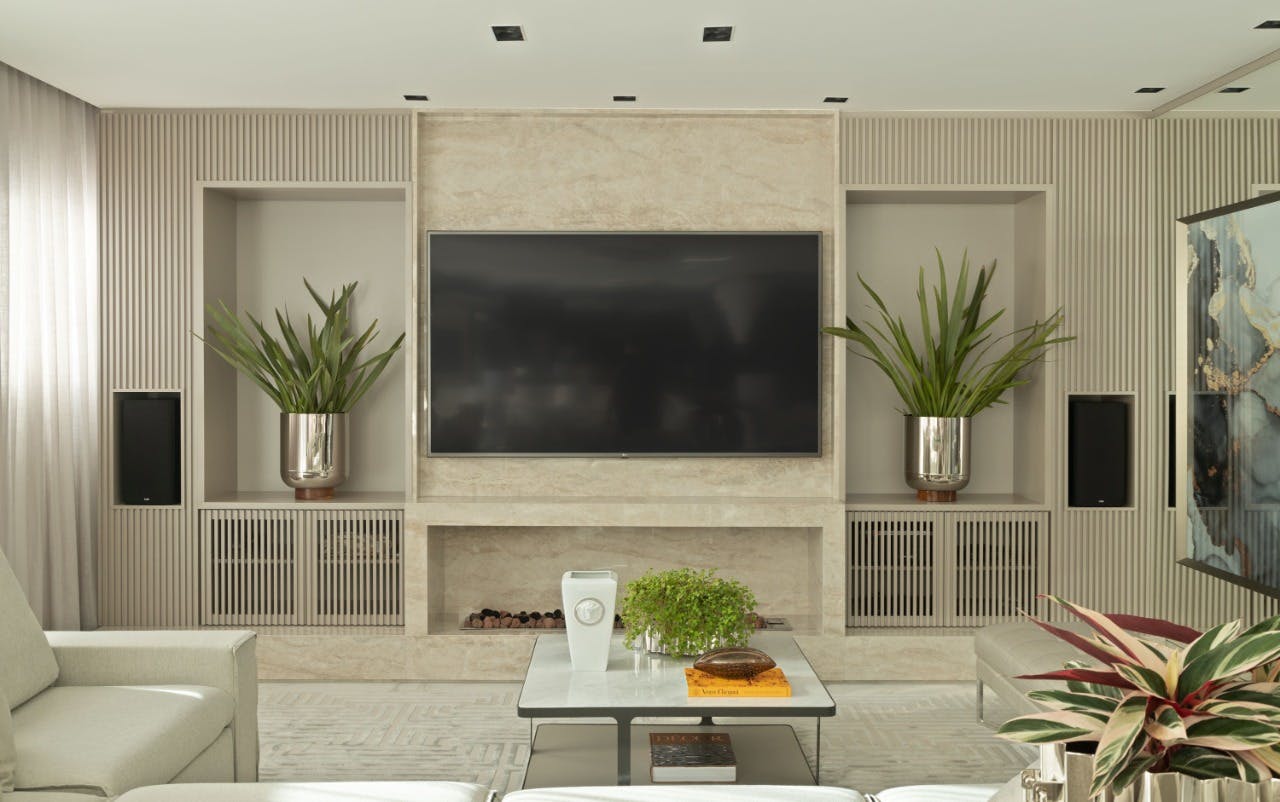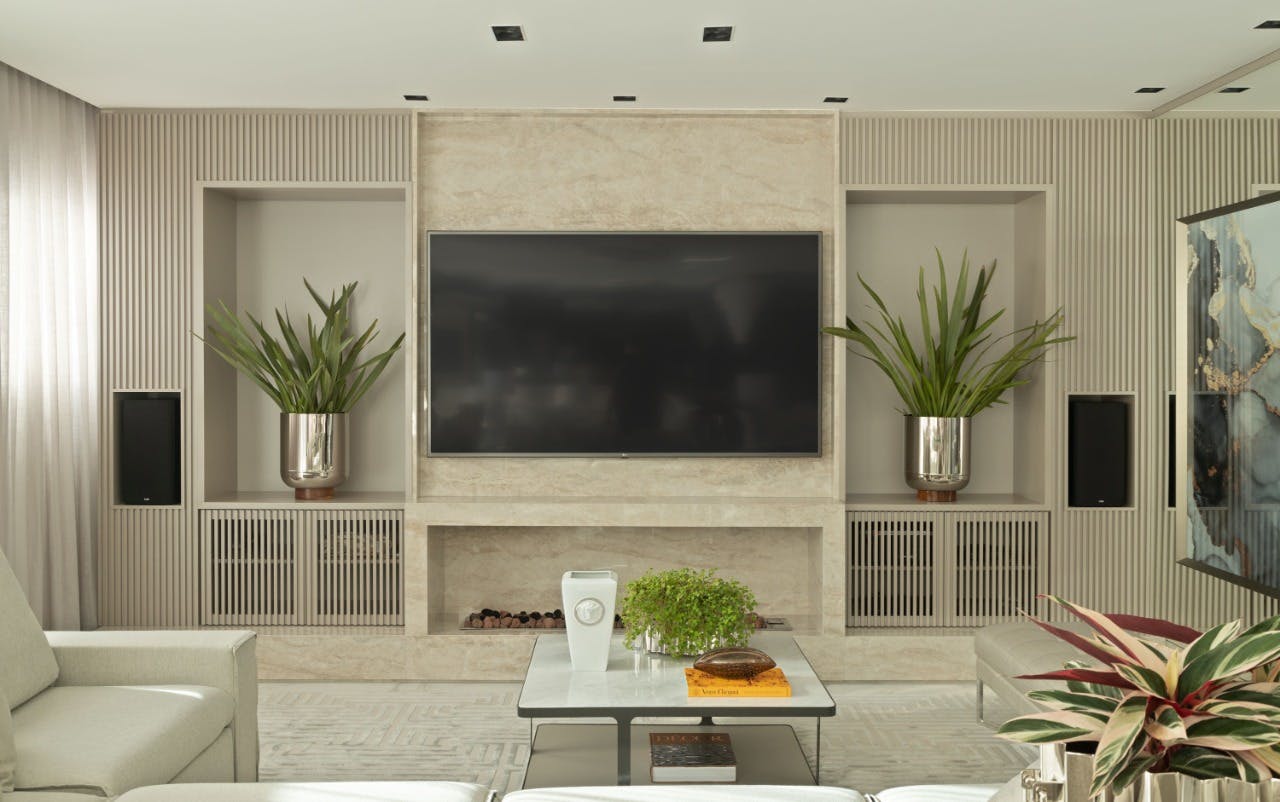 Location
Florianópolis, Brazil
Architecture / Design
Ana Paula Ronchi Arquitetura
Application
countertop, fireplace, barbecue, Home TV, washbasin
Natural shapes and light colours in this house in Florianópolis
Luxury and sophistication suit the tastes of the owners of this house in Florianópolis, Brazil, designed by Ana Paula Ronchi Arquitetura. In this house, natural lines and a range of neutral and light tones create functional and versatile spaces in which customised pieces designed by the architecture studio itself have been added.
Dekton Arga was used for this project, not only for its beauty but also for its technical properties. 'We chose Cosentino materials for their strength and sophistication, as well as for their perfect integration with the range of colours designed for this project,' the studio explains.
A durable and practical material
Dekton gives continuity to the design by fitting into the different features and spaces of the house. The Arga colour, inspired by the Taj Mahal quartzite, achieves the luxurious shine of natural stone. This material shows fine light-coloured veins, ranging from light brown to golden. A high-gloss finish with a strong visual impact that is both hard-wearing and practical. As a common theme in the design concept of this house, it is used to clad the kitchen countertops, the fireplace, the barbecue, the Home TV and the bathroom washbasin.
Do you need help with a project?
Contact our specialists for advice
Do you need help with a project?
Contact our specialists for advice
Cosentino's materials used in this project