Case Study
The technical challenge of a façade designed to impress
By Pappageorge Haymes Ltd.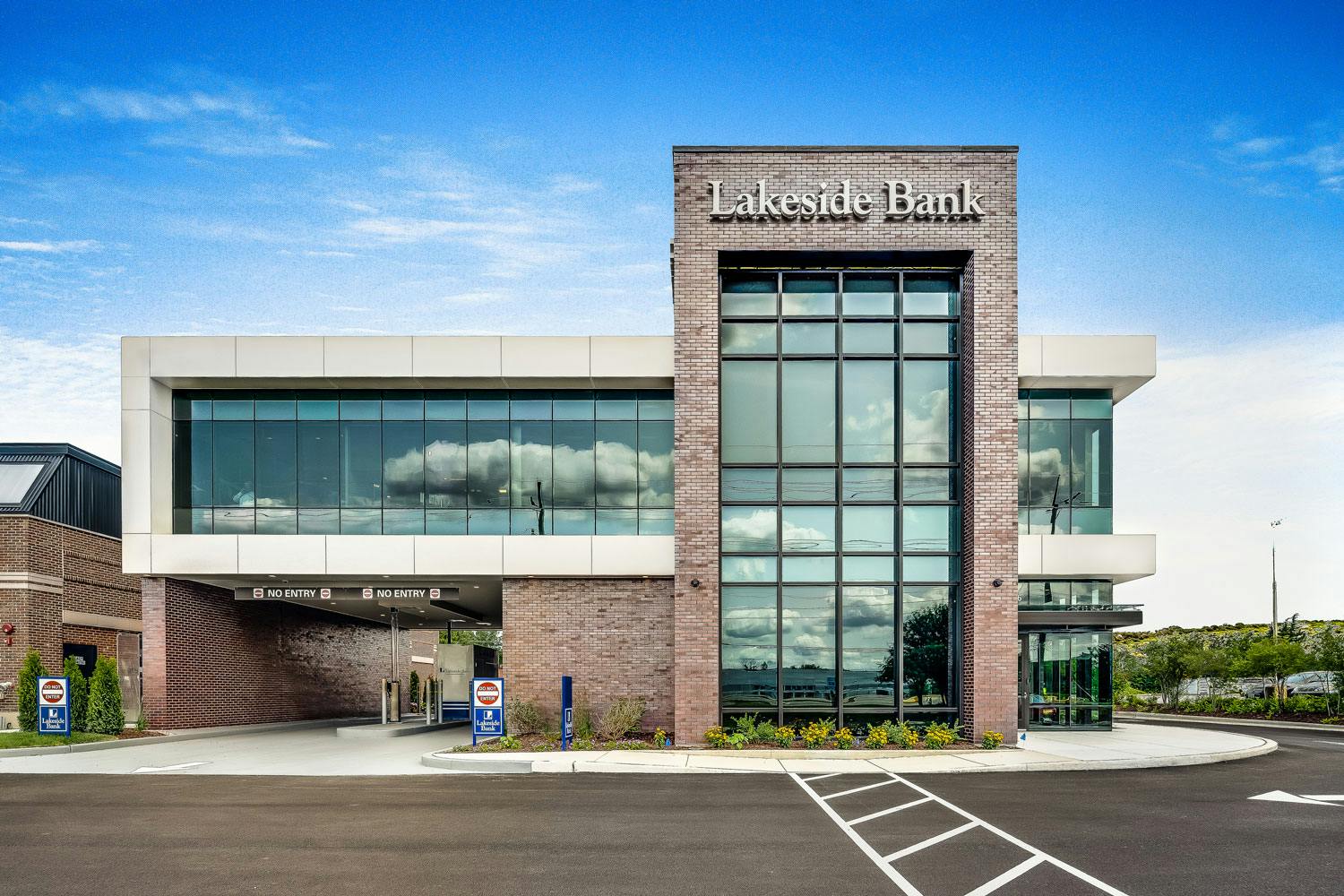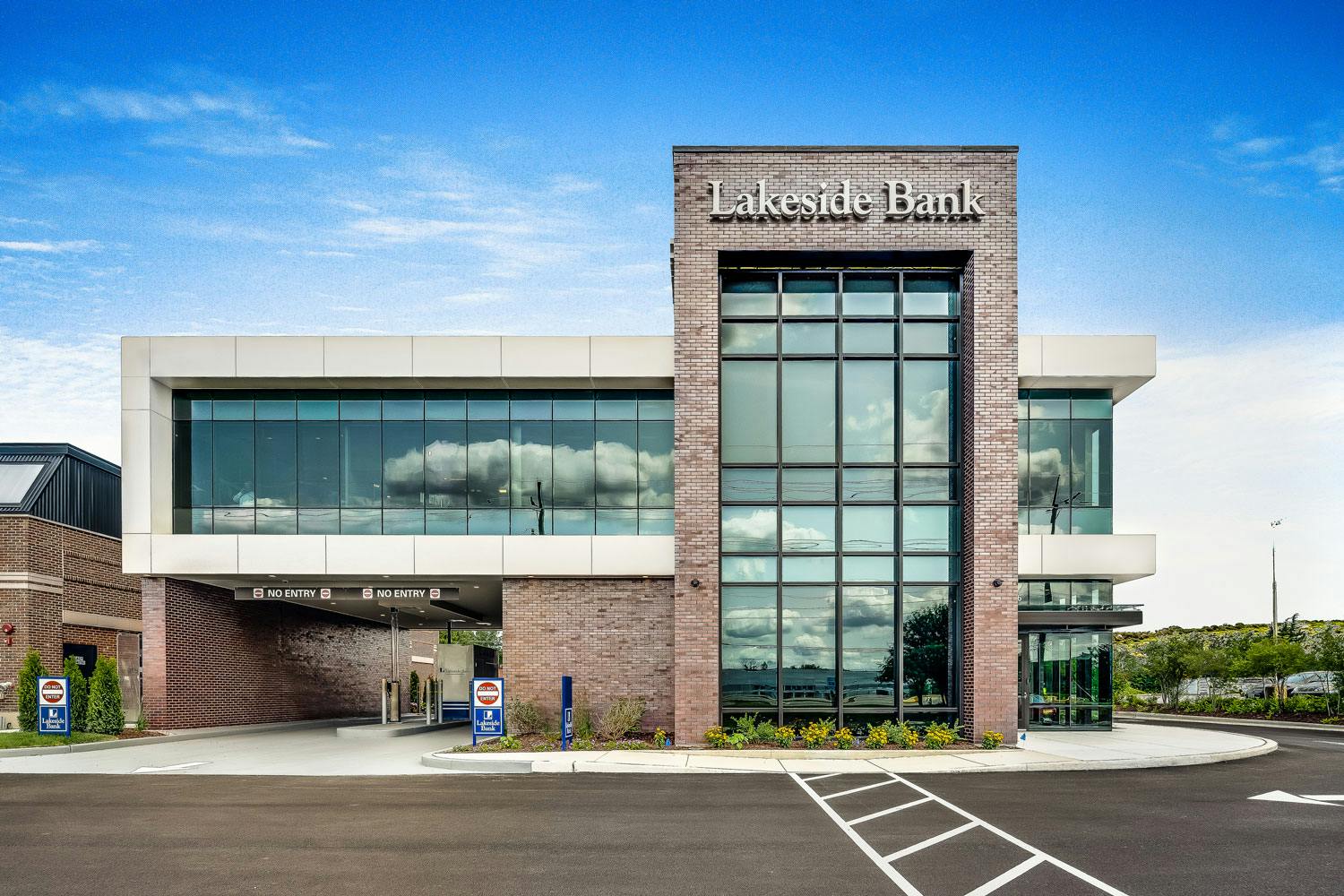 Location
Illinois, United States
Architecture / Design
Pappageorge Haymes Ltd.
Application
Rainscreen façade (concealed fastening)
Collaborator | Fitter
International Contracts Inc (ICI) |Stone Systems of Chicago
Cosentino team, coordination at all stages of the project
Lakeside is a well-known commercial bank in the Chicago area, Illinois. As part of the refurbishment process of some of their offices, specifically the Oakbrook Terrace office, they hired the services of the architectural studio Pappageorge Haymes Ltd. From the very beginning, the studio planned a modern, interesting façade that would catch the eye of passers-by, inviting them to look at it.
The execution of a stunning façade required a high quality material. Pappageorge had worked with natural stone in the past, but problems always arose because of its poor UV resistance and technical limitations. The studio had heard about the technical properties of Dekton on exterior façades and was keen to learn more.
The Cosentino team met with Pappageorge architects, provided material samples and designed a mock-up featuring the XL 45 system. In this rainscreen system, aluminum rails are anchored to the back of the Dekton slab by horizontal grooves. In the end, Dekton was the material of choice for the versatility it offered in such a complex project. Stone Systems of Chicago, a certified fitter knowledgeable of the material, was in charge of the execution of the project.
Do you need help with a project?
Contact our specialists for advice
Do you need help with a project?
Contact our specialists for advice
"It took us more than a year to overcome all the technical complexities of this 3D façade. Now, looking at the result, I can say that every minute was worth it"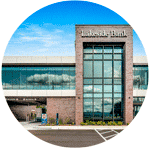 Maritza Parada Arias
Business Manager, Stone Systems of Chicago
The monolithic white of Dekton Zenith
After a difficult but very beautiful job under the direction of architect Donald Mouch, the Lakeside Bank façade is now one of the most impressive façades in Oakbrook Terrace, and the most beautiful ever executed by Stone Systems.
Without detracting from the flawless technical execution, a large part of the success is due to the beauty of the material. Dekton Zenith is part of the Solid Collection. Its near-perfect Nordic white blends excellently with the red brick used on the rest of the Lakeside Bank building, in a balanced mix of modernity and classicism.
A premium material for a first class institution: the Lakeside Bank has undoubtedly found its perfect match in Dekton. Dekton's superior technical properties coupled with design aspects such as elegance, sobriety and perfection, make the Oakbrook Terrace building the most prominent of all Lakeside Bank buildings.
Cosentino's materials used in this project
Related Flagship Projects