Cosentino Flagship Project
LD Sevilla: Dekton cladding in many forms
VAU Arquitectura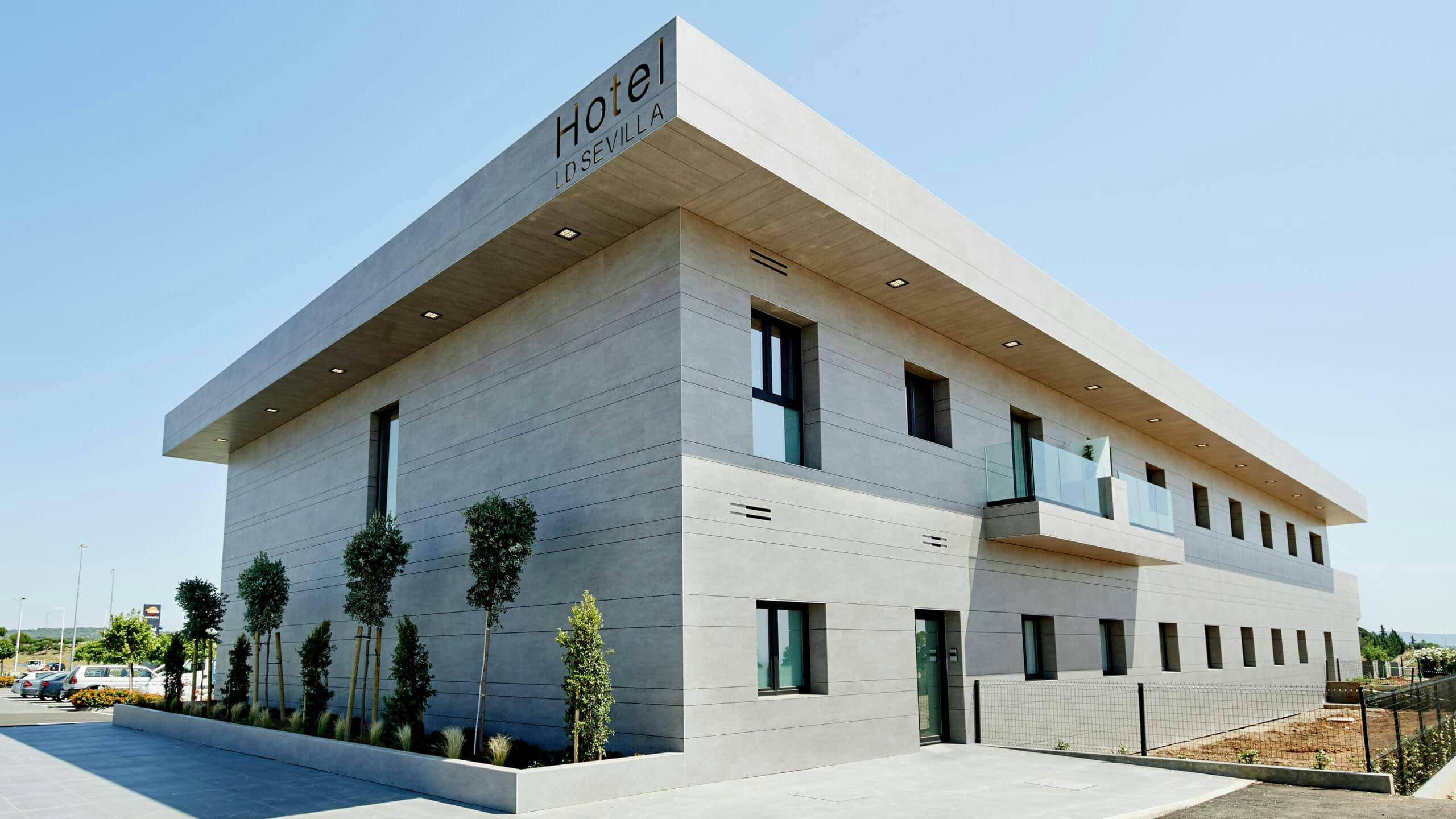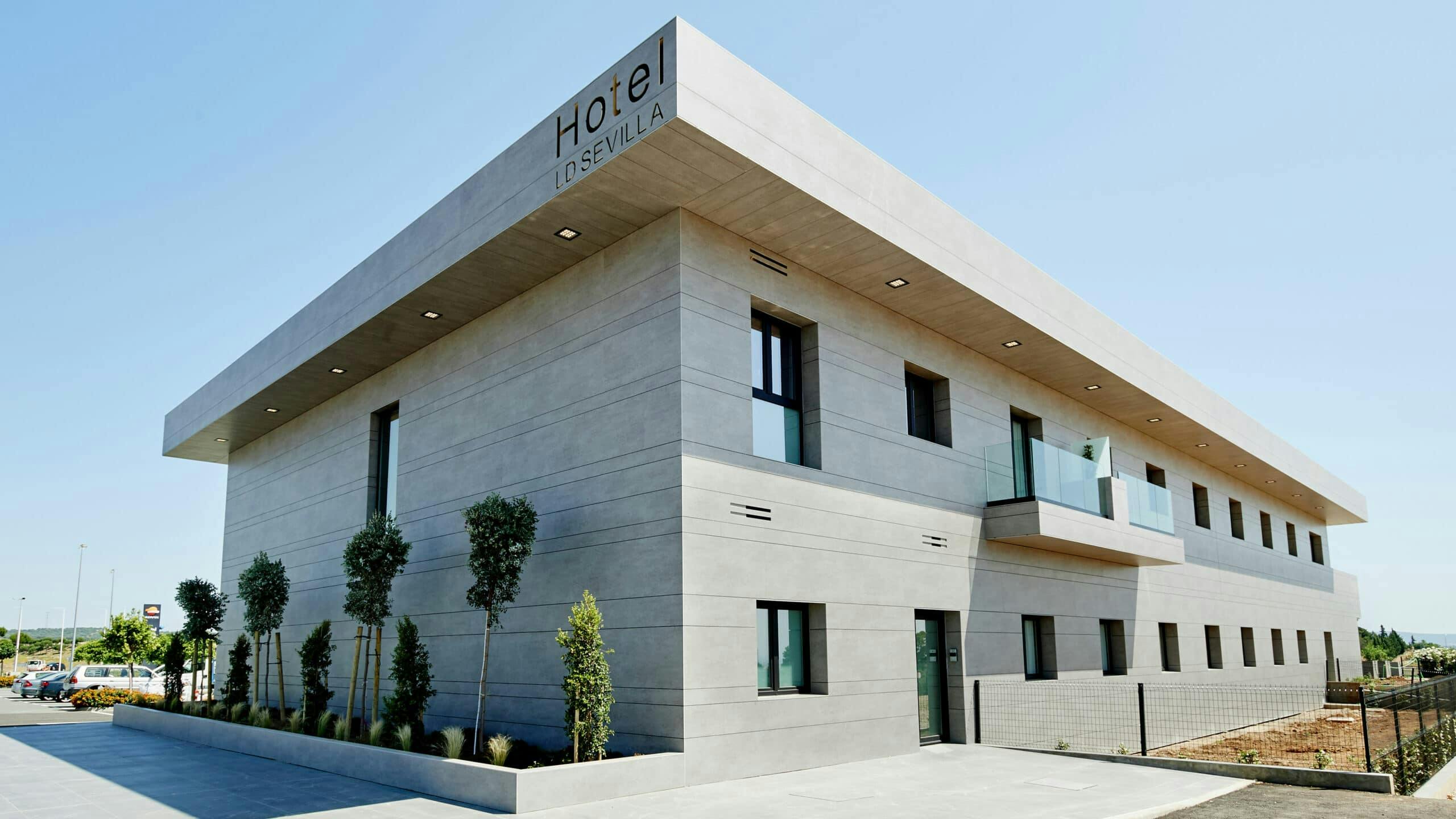 Material
Dekton | Silestone
Color
Keon | Sirius | Irok | Keyla | Soke
Architecture / Design
VAU Arquitectos
Installator
FV Soluciones Constructivas
Application
Ventilated façade, bathroom surfaces, reception desk, bar, panelling
Dekton perfectly adapts to every application
The LD Sevilla hotel is located in the north of the Andalusian capital, next to a service area and motorway exit. This strategically located hotel does not compromise on style, offering its guests a distinguished experience based on quality services and attractive designs. VAU Arquitectura has been in charge of the hotel's design. The architecture studio relied on Dekton's ultra-compact surface for a multitude of applications, using 3,100 m2 in the building.
From the exterior façade, which must withstand high levels of solar radiation, to the always busy common areas, such as restaurants and toilets, Dekton's unique features perfectly meet the needs of a bustling hotel.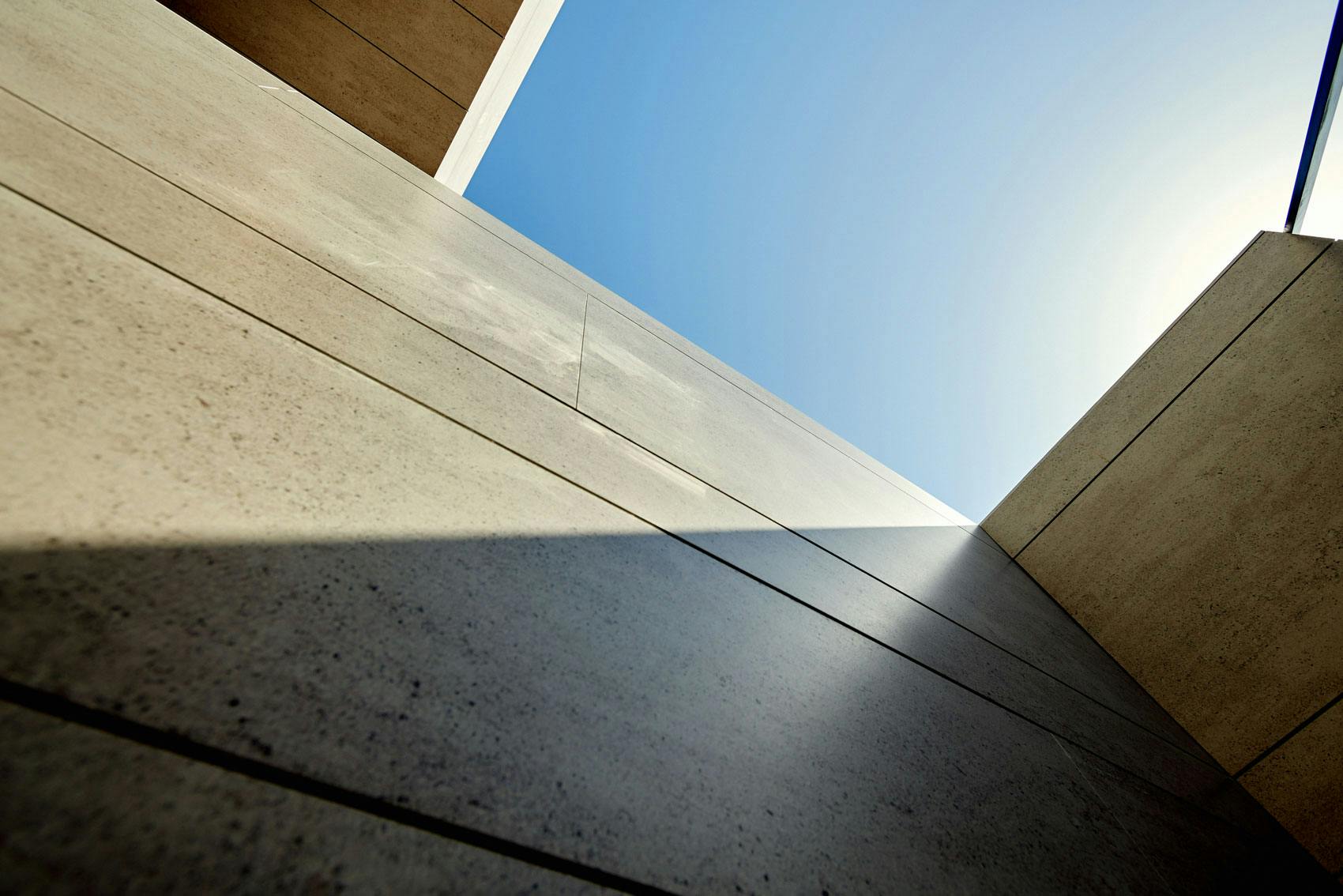 A façade with personality
Alejandro Rivero, the architect in charge of the project, took care of every detail of the design. Starting with the façade itself: "We wanted a cladding that would enhance the horizontal joints while concealing the vertical ones. This way, we could highlight one of the hallmarks of the building, which is precisely its horizontality".
The standard slabs (3200x1440 mm) were cut to three different heights (700 mm/350 mm/175 mm). These were adapted to the façade, which is characterized by different heights, sizes and cantilevers. For these reasons, we needed a versatile and adaptable façade material, something like a tailor-made skin. The slabs were deliberately placed in different stripes, without following a pattern, which creates an interesting contrast, a sort of 'disorder within order'.
A colour range inspired by nature
Dekton Keon was chosen from the wide range of colours for the façade. This colour is reminiscent of the variable granite formations and surfaces found in the surrounding area.
Dekton's resistance and low levels of absorption make it ideal for the demanding, daily requirements of a hotel. Dekton Laos, Soker and Sirius colours have been used for the surfaces in the cafeteria and the guests' bathrooms.
Do you need help with a project?
Contact our specialists for advice
Do you need help with a project?
Contact our specialists for advice
``The versatility of the material helped us solve the technical challenges of the project``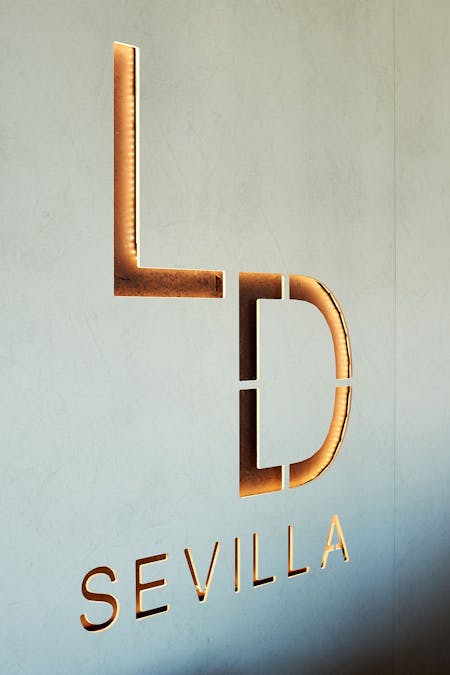 Alejandro Rivero
Vau Arquitectos
A material that takes care of details
The LD Sevilla hotel has an outdoor terrace that offers stunning views of the Andalusian capital, a place where you can enjoy a drink at the bar, which is also made with Dekton.
And last but not least, Dekton has been used to clad the main hall, softening the transition between exterior and interior. The versatility of the material, together with some details such as the die-cutting of façade pieces for backlit signs and vents "helped us to solve many technical issues of the project".
The final result is "a building of clean lines with horizontal stripes enhanced by strong horizontal joints, where we have tried to create a powerful, unified image while maintaining attention to detail".
Cosentino's materials used in this project

Related Flagship Projects