Case Study
An award-winning cuisine to compete for the Bocuse d'Or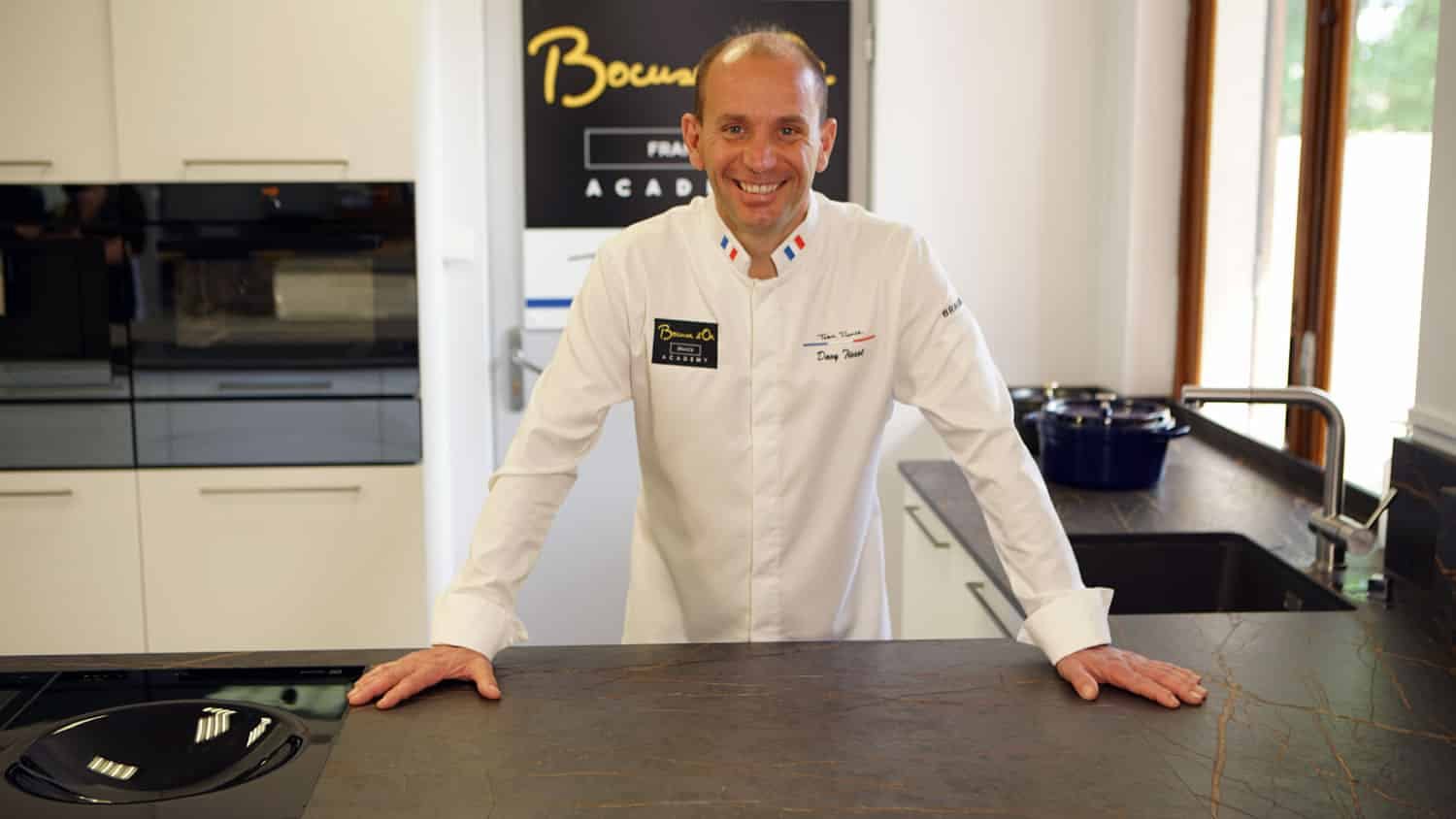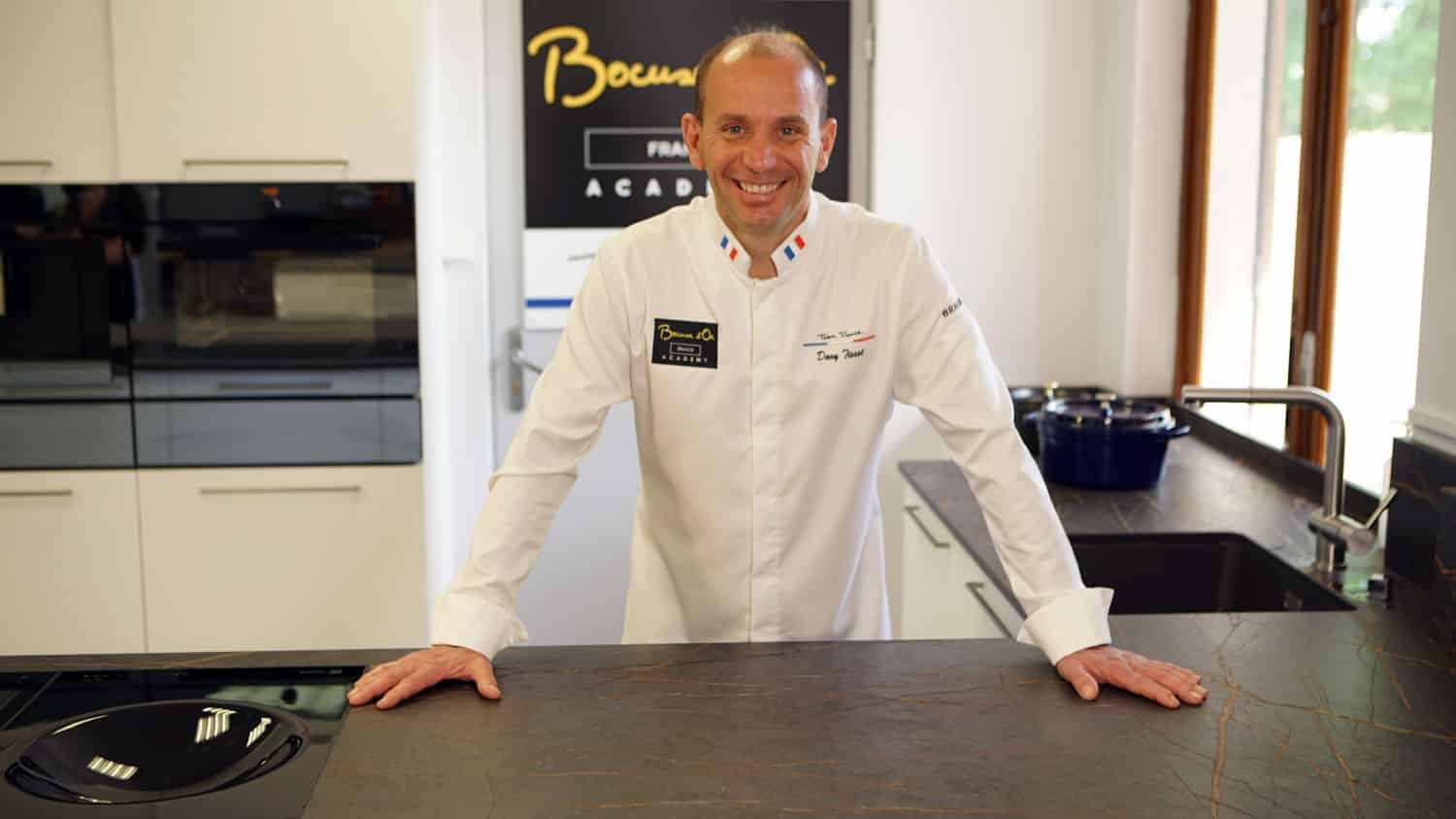 Location
Refuge in Écully, Lyon, France
Application
Wall cladding | Kitchen worktop
Dekton functionality for the most demanding juries
For the third year in a row, Cosentino is the reference partner of Team France in the famous international cooking competition Bocuse d'Or. This year, they have also contributed to the renovation of the kitchen of the 'Refuge' in Écully, located 10 kilometres from Lyon and very close to the Paul Bocuse Institute, where chef Davy Tissot's team prepares for the competition.
Two Dekton colours of great beauty were used in the kitchen renovation: Kovic for the wall cladding and Laurent for the worktop. In choosing Dekton, cleanliness, functionality and excellent performance at high temperatures were paramount. The result is a kitchen that is modern and perfectly equipped, yet elegant and timeless at the same time.
Dekton Laurent is inspired by the natural stone of Port Laurent and features an almost dramatic finish with brown and golden veining. A very theatrical context for presenting the work to be judged by the best jury.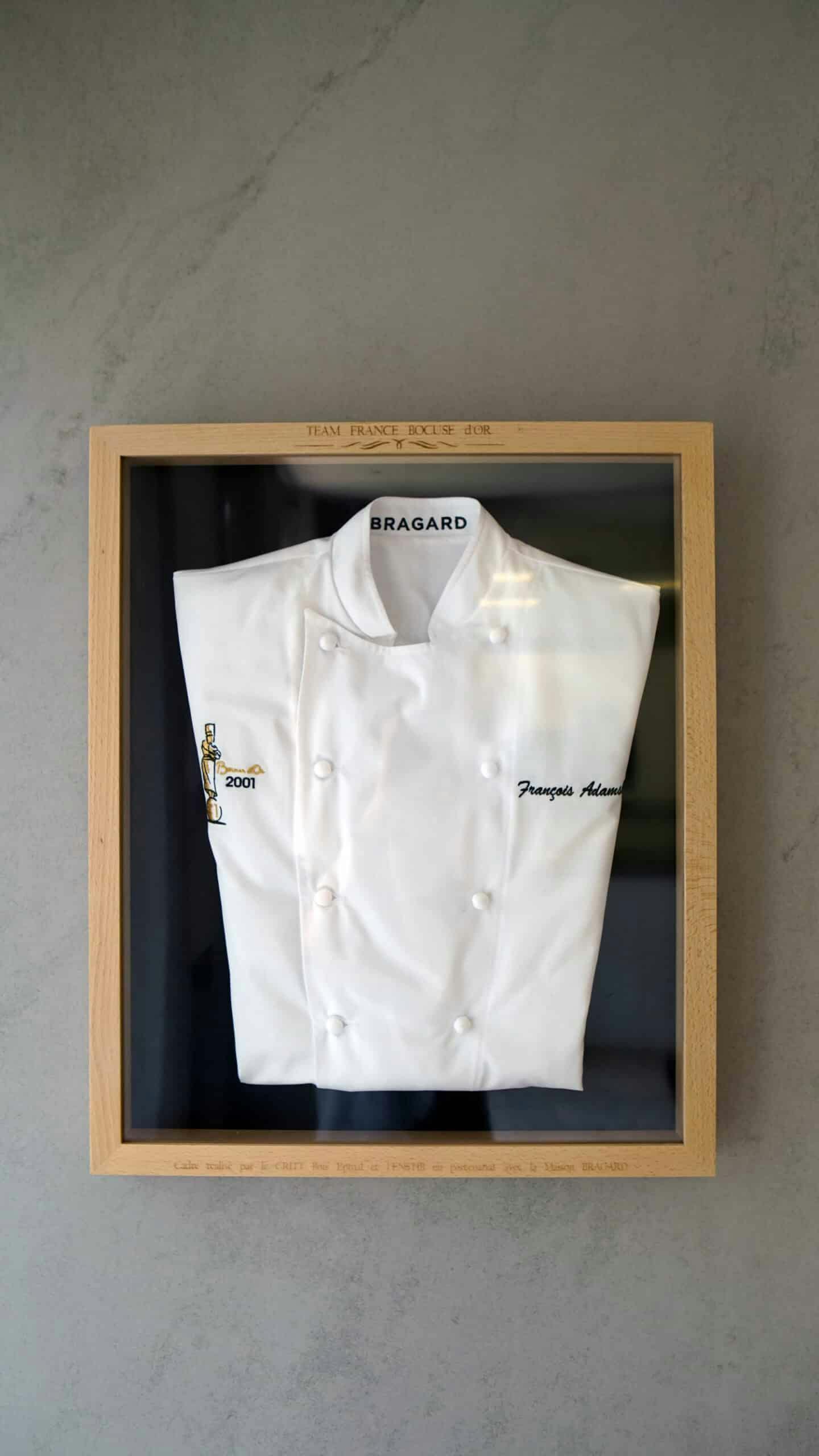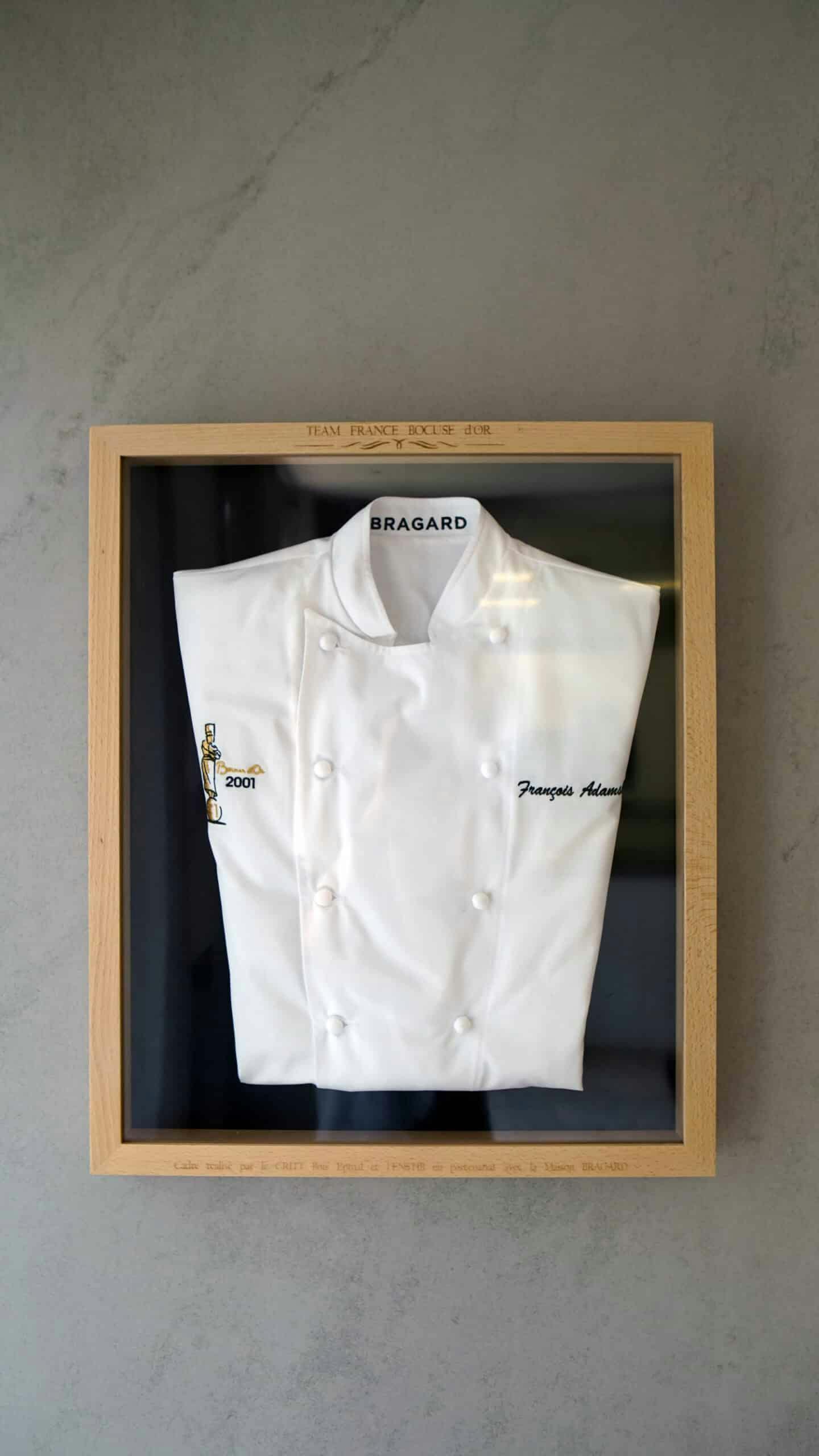 Bocuse d'Or, the haute cuisine competition
The Bocuse d'Or is an international culinary competition created in 1987 by the renowned French chef Paul Bocuse, who passed away in 2018. The competition brings together 24 chefs from 24 countries every two years with several qualifying rounds and an enthusiastic audience. In five hours and thirty-five minutes each team must prepare two dishes. A jury of the world's top chefs will deliberate on the winning team. This year, the finals will take place on September 26th-27th in Lyon.
Team France is led by chef Davy Tissot. The nomination of this Meilleur Ouvrier de France and chef-trainer of the starred Restaurant Saisons in Écully for the Bocuse d'Or Team France is based on technical mastery, hard work and creativity.
Over the last three years, Cosentino has been committed to work well done and the creativity of Team France and has been supporting them at the Bocuse D'Or. The redesign of their kitchen using Dekton as a technologically sophisticated and beautiful material is a good proof of this partnership, which is destined to last for a long time.
Do you need help with a project?
Contact our specialists for advice
Do you need help with a project?
Contact our specialists for advice
Cosentino's materials used in this project