Case Study
Sensa helps to recreate the sensations of a "spa" at home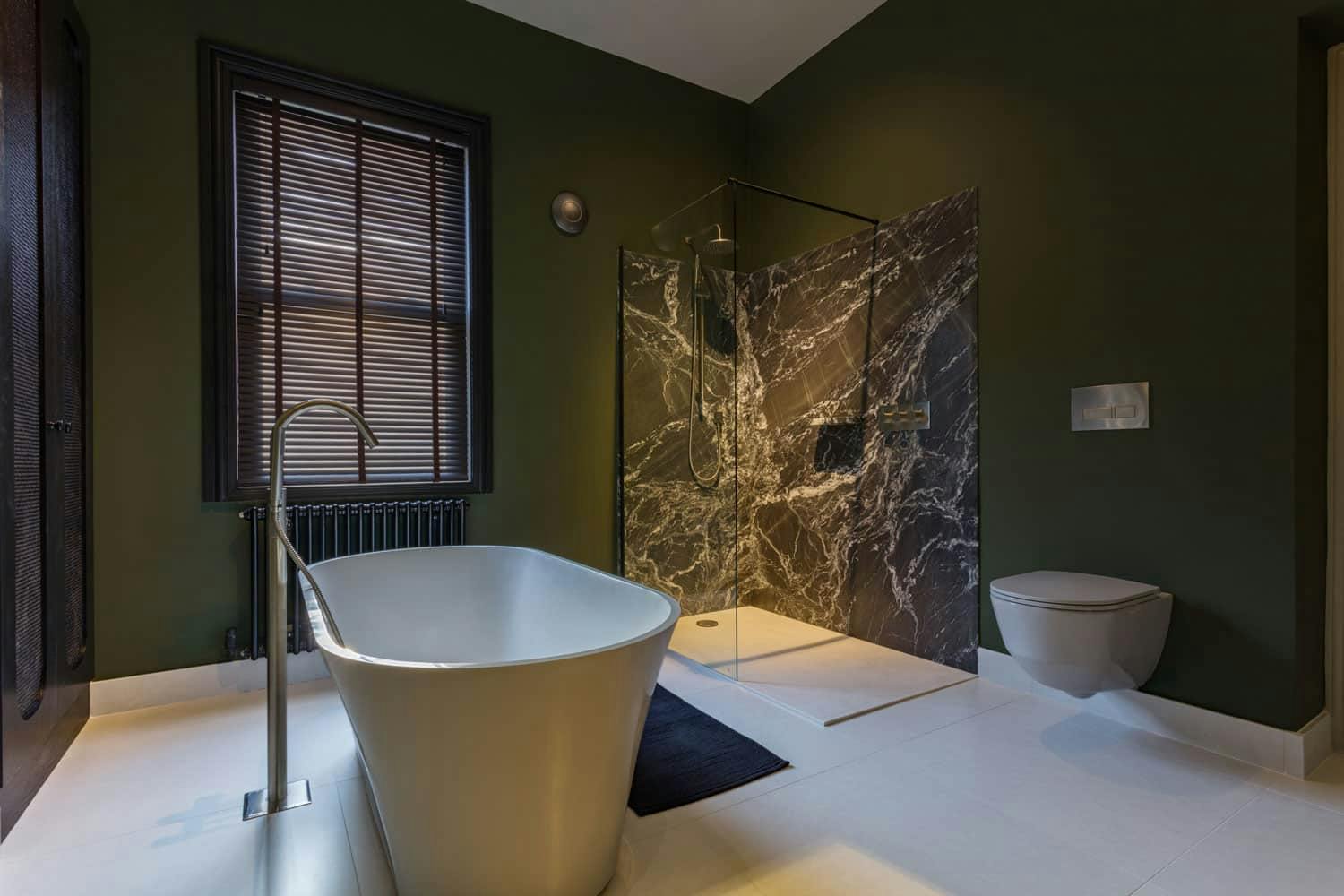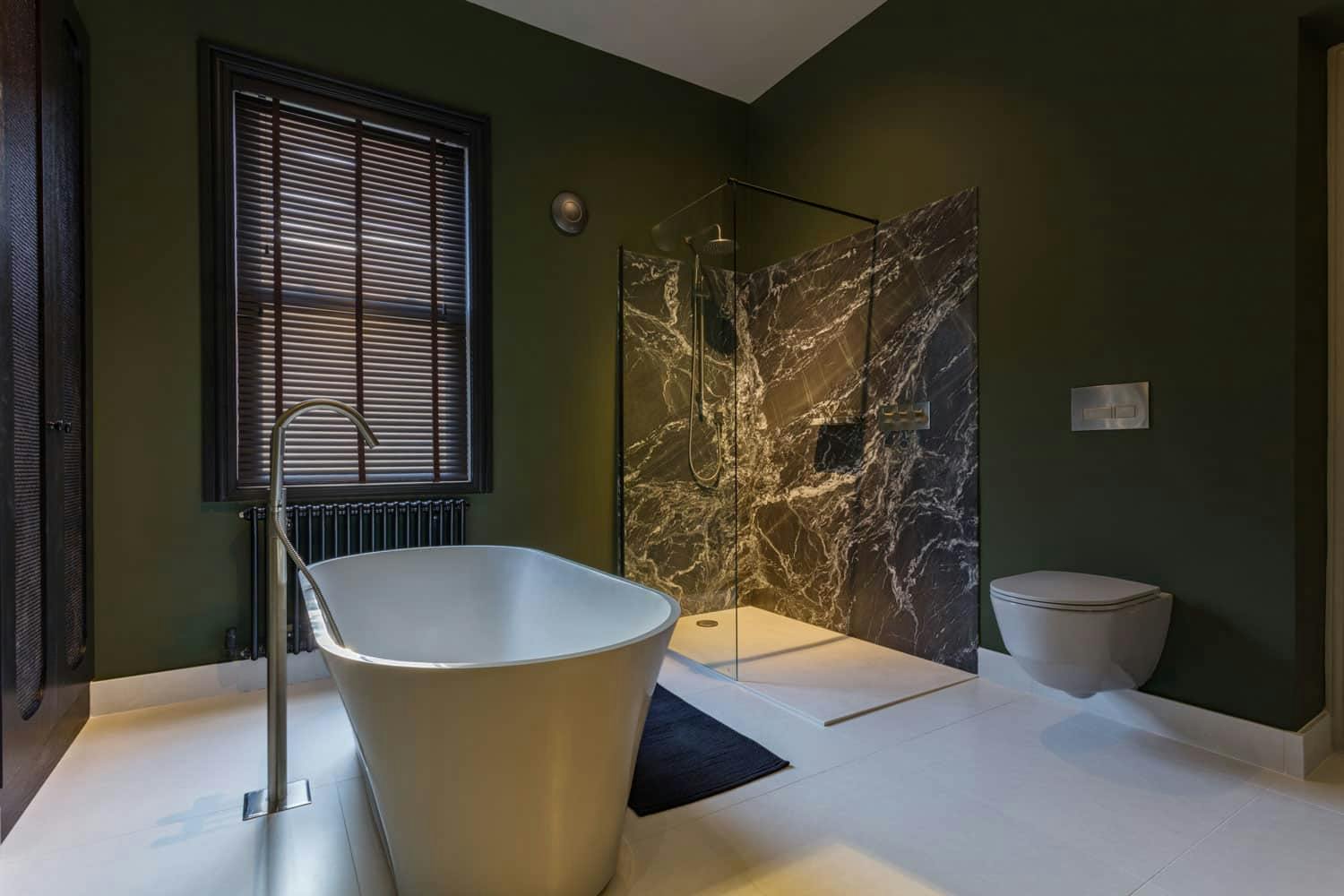 Material
Sensa | Silestone
Color
Desert Silver | Black Beauty | Lagoon
Application
Bathroom floor & Shower tray | Bathroom Shower cladding & vanity top | Kitchen countertops
Architecture / Design
Michelle Dunne from Realm Concepts
Collaborators
Granite & Marble Crafts
RTE radio presenter Jenny Greene and her wife Kelly Keogh moved into their dream home on 12th March 2020, the day before Ireland went into lockdown. After purchasing their new home, they were both in agreement that their number one room was to be their bathroom and working with designer Michelle Dunne from Realm Concepts, the decision was made early on to convert the main guest room into a luxury bathroom.
Michelle Dunne speaks about the design plan, "Initially, when the house was bought it had four bedrooms with one very small bathroom on the return, so when we were looking at the layout, it made sense to knock the wall between the two front bedrooms to create a much larger main bedroom and change the second bedroom next to this room into a spacious bathroom".
"The clients had a very specific wishlist. They wanted two sinks, a large walk-in shower, a stand-alone bath, and plenty of storage. Storage was going to be key as they were sacrificing one of the bedrooms. In terms of the style brief, the clients wanted to go for an 'Industrial look' and that they didn't want it to be too feminine. When starting any new project, I like to get a sense of the client's own personal style, how they dress etc."
All of nature's originality, at home
The Sensa by Cosentino colours are unique and exclusive, they are in tune with the nature that has created them. There are 16 different shades available, each one of them in different textures: suede, polished or caresse. Sensa colours are presented with a beauty born from nature and selected by Cosentino, to turn these surfaces into a unique and unparalleled design. Sensa by Cosentino is the natural stone collection of Cosentino Group that counts on a stain resistant protection that makes them unique, elegant and high-quality surfaces with reliable properties.
Michelle mentions, "As the walls and the shower were going to be so dark, the floor needed to be bright and clean. Silestone Desert Silver was the perfect choice to complement Sensa Black Beauty."
Do you need help with a project?
Contact our specialists for advice
Do you need help with a project?
Contact our specialists for advice
Silestone, an easy to maintain designer surface
Michelle explains that, "For the walls, the clients weren't afraid of bold colours; and in my mind I had already been thinking of a dark green, but it just so happened when we visited Cosentino's showroom, the client was wearing a lovely khaki jacket which certainly helped to visualize the palette and inform our selection of the stones."
On choosing Sensa Black Beauty, Michelle outlines, "When I saw the Sensa black beauty and enquired about the size of the slab I did a rough calculation in my head and realized it was the perfect size to get both the shower walls and the vanity unit in one slab. This was ideal as we didn't want to waste any material".
On deciding to choose a suede finish for the Silestone floor, Michelle outlines that "I think that suede and matte finishes are timeless so it was important for design longevity to select stone that will transcend the years. A monochrome base and palette can achieve this. It means that the clients can freely update the look of their bathroom over the years just by changing the paint colour on the walls.
Finally, client Jenny Greene added, "The team at Cosentino were so helpful to us. We are so happy with each and every piece from Cosentino".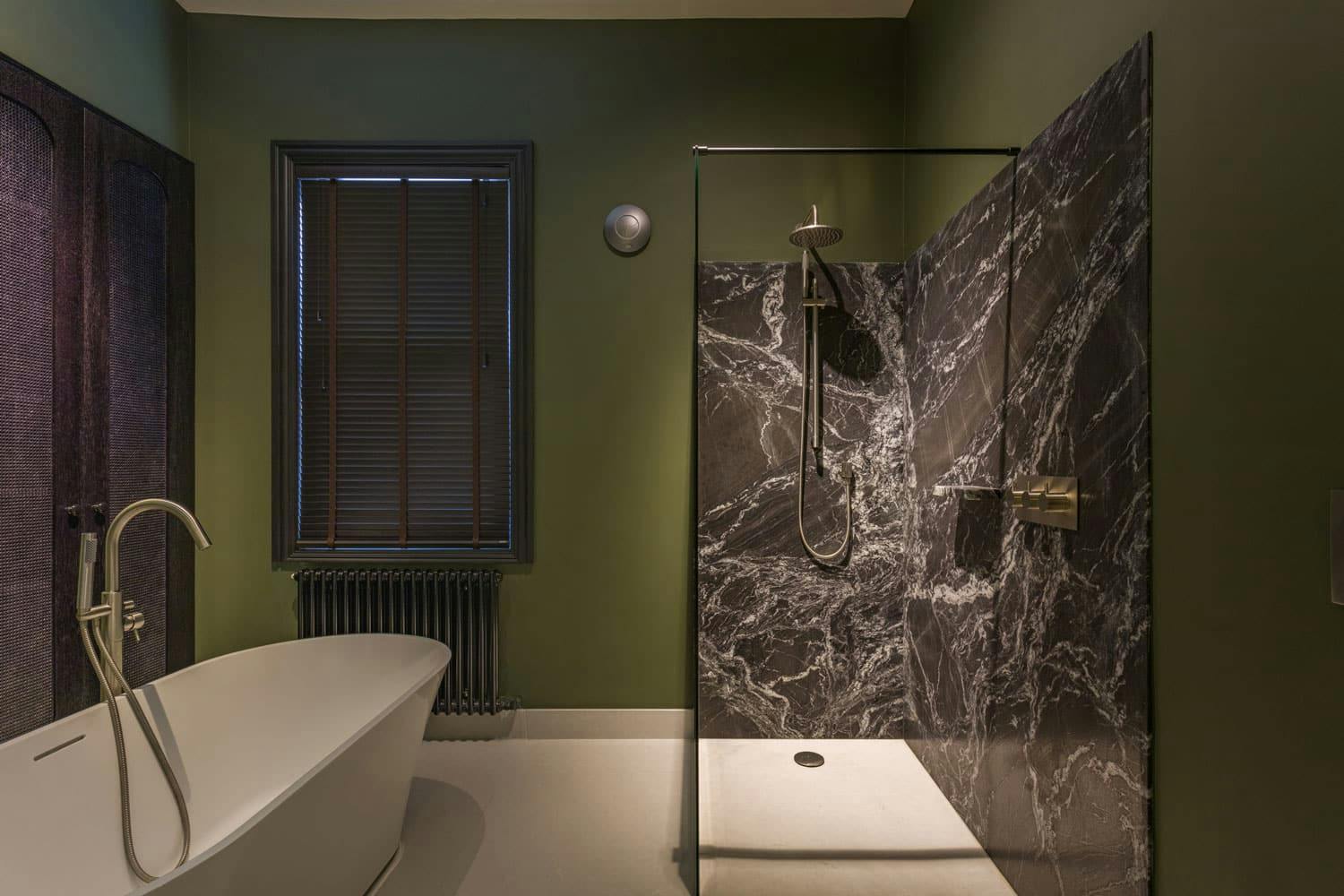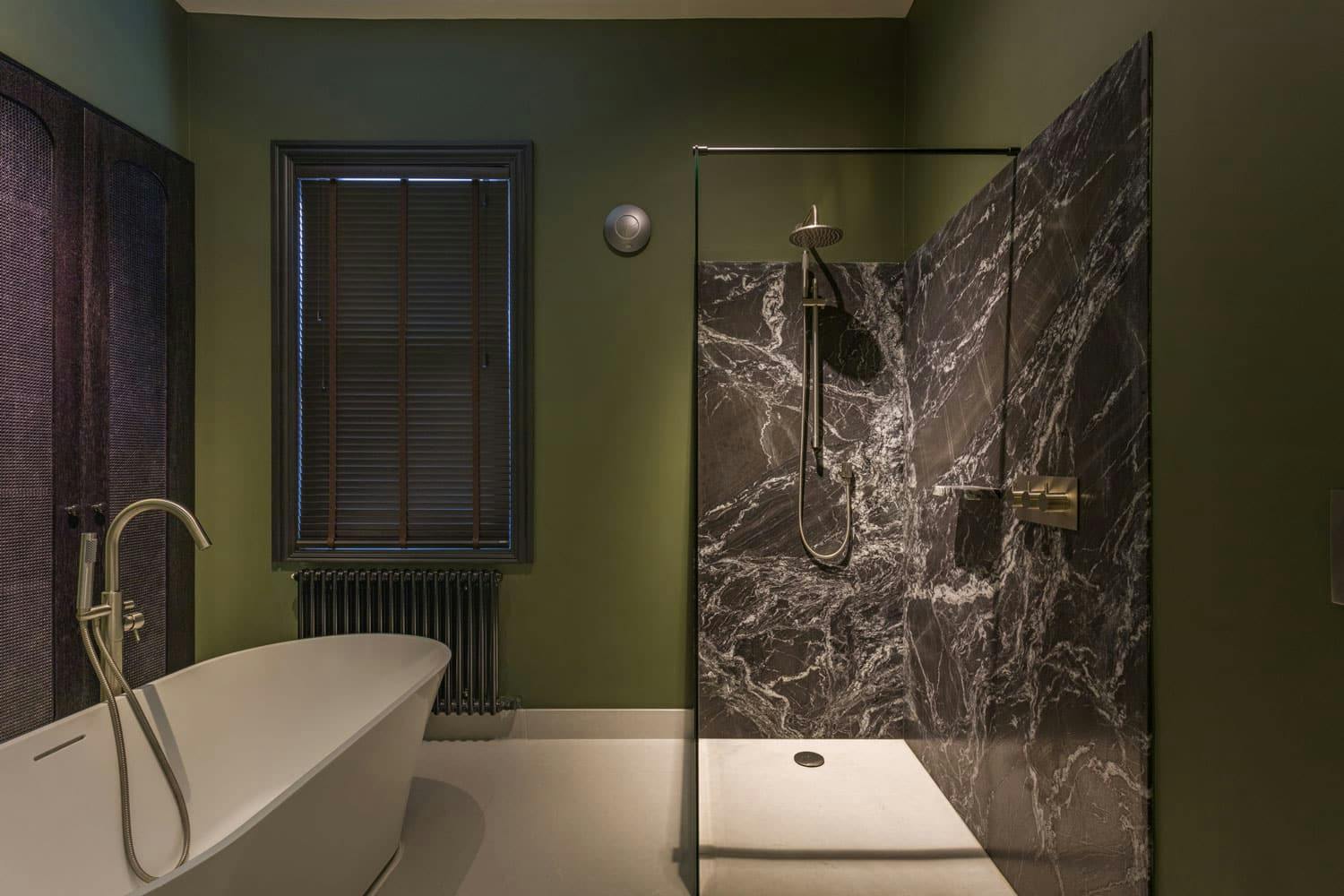 Cosentino's materials used in this project