Case Study
Emotional design for a flexible hotel
Avarrus Architects Ltd / dSign Vertti Kivi & Co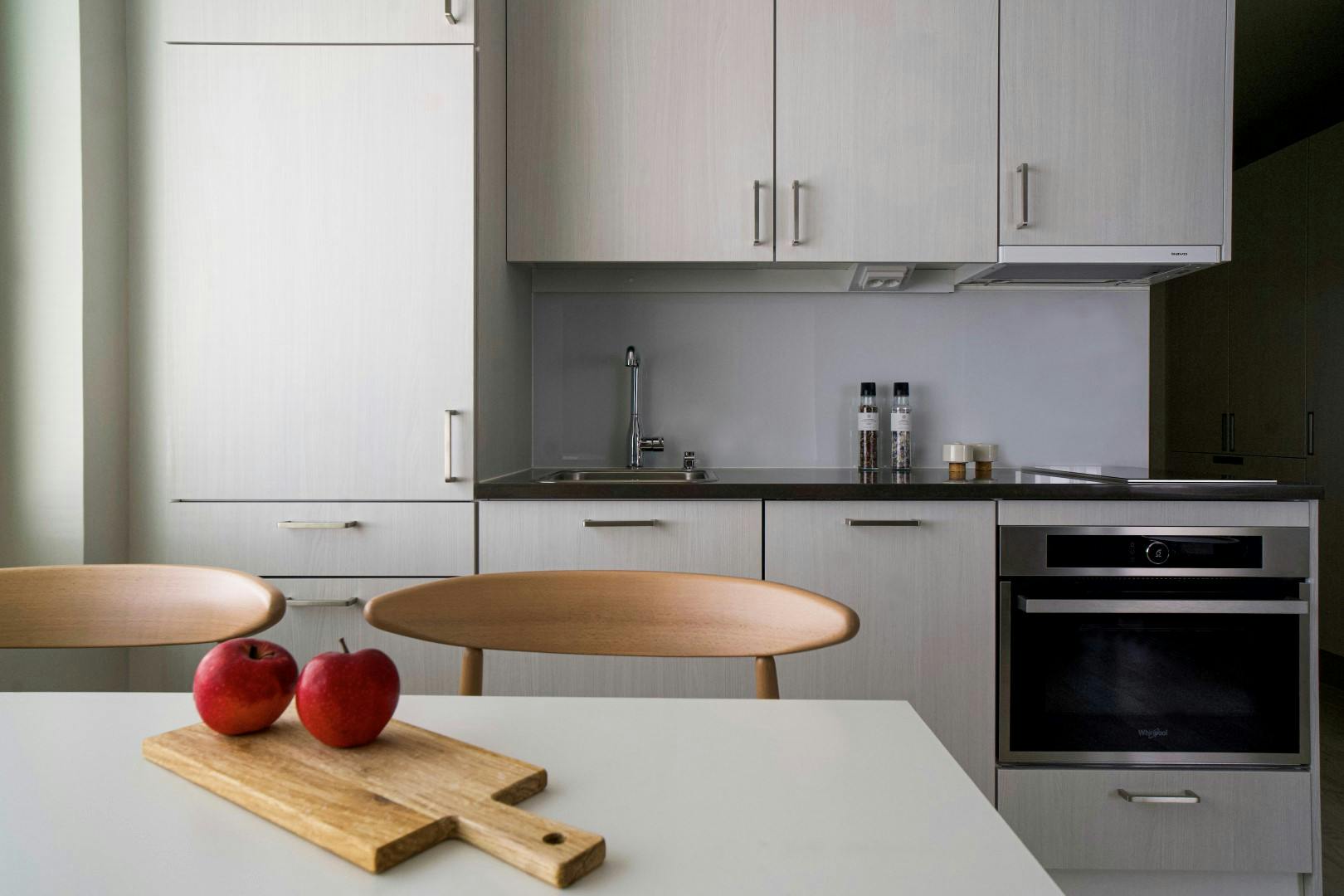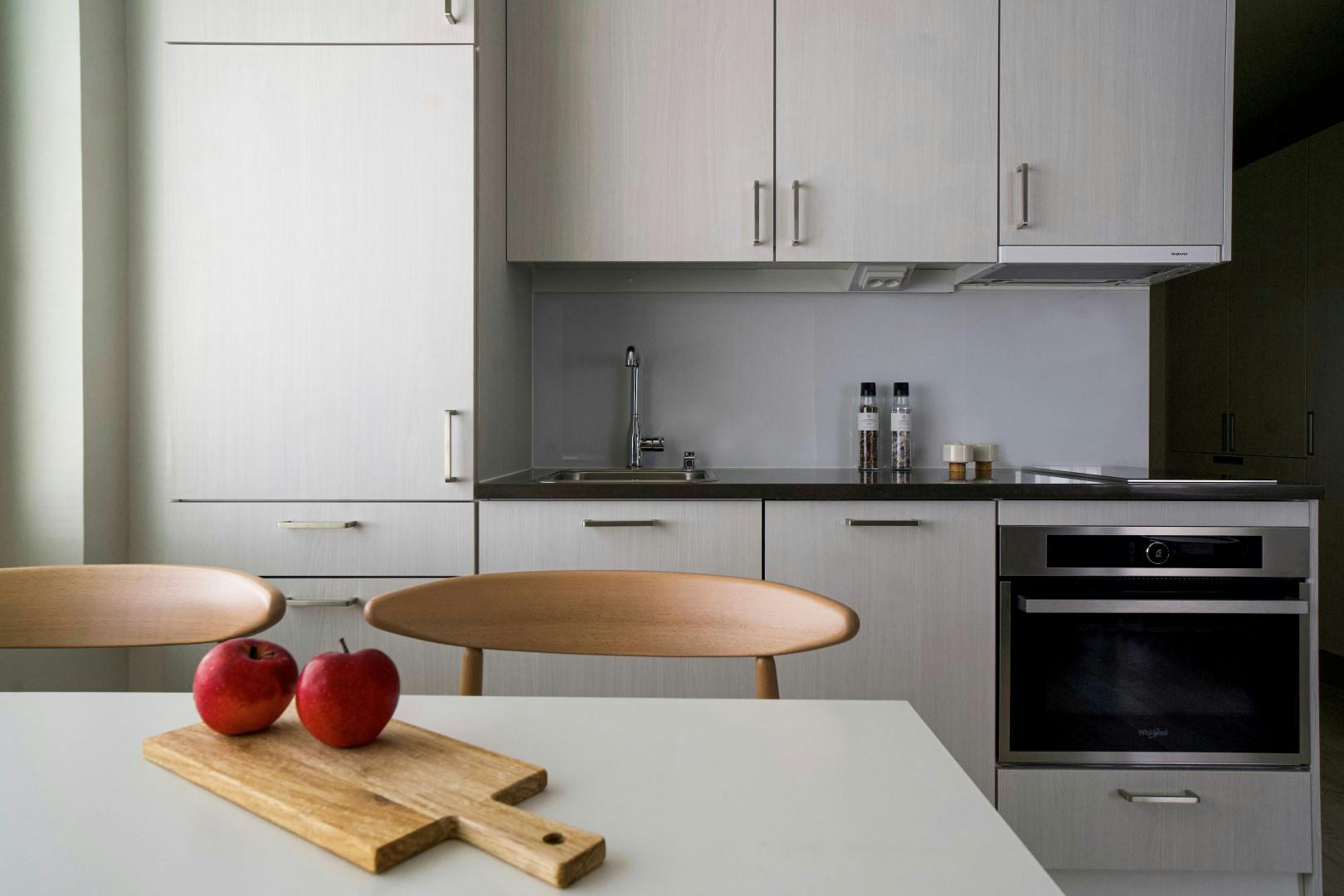 Location
Myyrmäki, Vantaa, Finland
Architecture / Design
Avarrus Architects Ltd / dSign Vertti Kivi & Co
Application
Kitchen countertops
The new Noli Studios hotel combines functionality and dynamism
Aimed at young people and professionals with a dynamic lifestyle and a travelling soul, the new Noli Studios hotel opens its doors with a very flexible concept of short and long term accommodation. This is the third hotel of its kind opened by NREP, a Nordic real estate development and investment company. Located in Myyrmäki, on the outskirts of Helsinki (Finland), the hotel offers common areas, affordable prices and an atmosphere as comfortable as that of a hotel and as relaxed and intimate as that of an apartment.
The eight storey building features 322 contemporary style studios and over 10,764 sq ft of common areas, including a gym, sauna, bicycle parking and a variety of spaces for relaxation and work. Functionality and minimalism are key to both the architectural design by Avarrus Architects Ltd and the interior design by dSign Vertti Kivi & Co.
Versatile spaces for sharing
The studios range from 204 to 409 sq ft, with different options in terms of furniture and prices. Some are designed for single people looking for socialising, while others, with several rooms, are perfect for families or teleworkers. In terms of furnishings, it is possible to book fully furnished studios (including kitchenware, for example), part-furnished or with no furnishings at all. All of them have their own kitchen, equipped with countertops in Silestone Calypso.
Plenty of common areas
"Like our other hotels, Noli Studios Myyrmäki offers guests affordable, highly flexible accommodations, with a sense of community and excellent transport connections", says Natalia Schrey, Commercial Director at Noli Studios. This concept is also developed in the common areas. Lounges with cosy sofas, conference rooms and a fully equipped communal kitchen for socialising.
Do you need help with a project?
Contact our specialists for advice
Do you need help with a project?
Contact our specialists for advice
Silestone is perfectly integrated into the contemporary and minimalist design of the hotel. The depth of Silestone Calypso suits its open, flexible designs perfectly, bringing contrast and warmth to bright spaces. Thanks to its technical features, it is perfect for kitchen countertops. Silestone's high resistance to scratches and impacts makes it the ideal material for high use countertops, like those in these studios.
The formula for success of this hotel chain also lies in setting prices similar to standard rentals in the area for long stays. "The new concept has been very well received by customers. Our goal is to open ten new hotels in the region over the next five years and we are actively looking for new properties and suitable locations", says Natalia.
Cosentino's materials used in this project