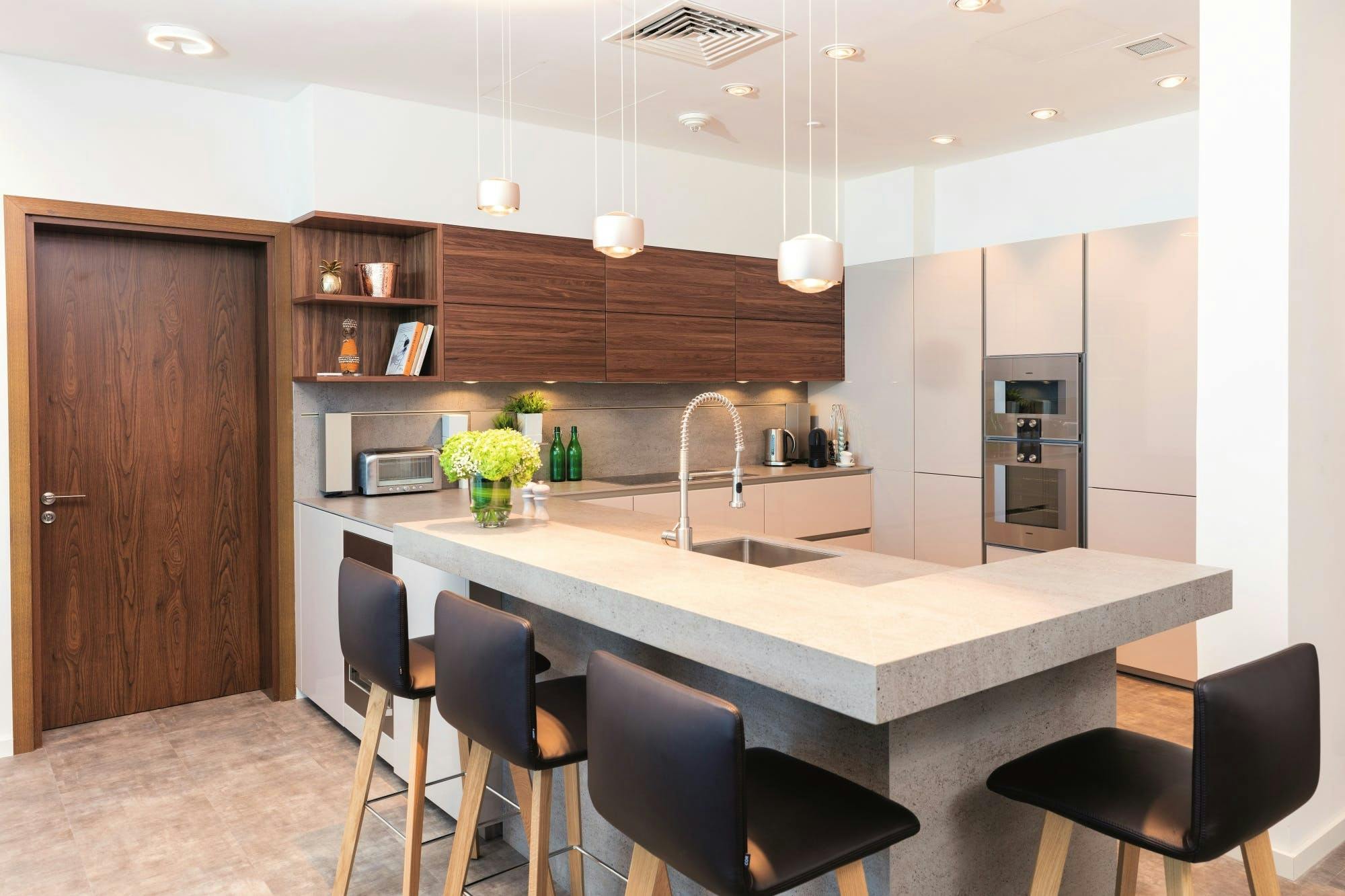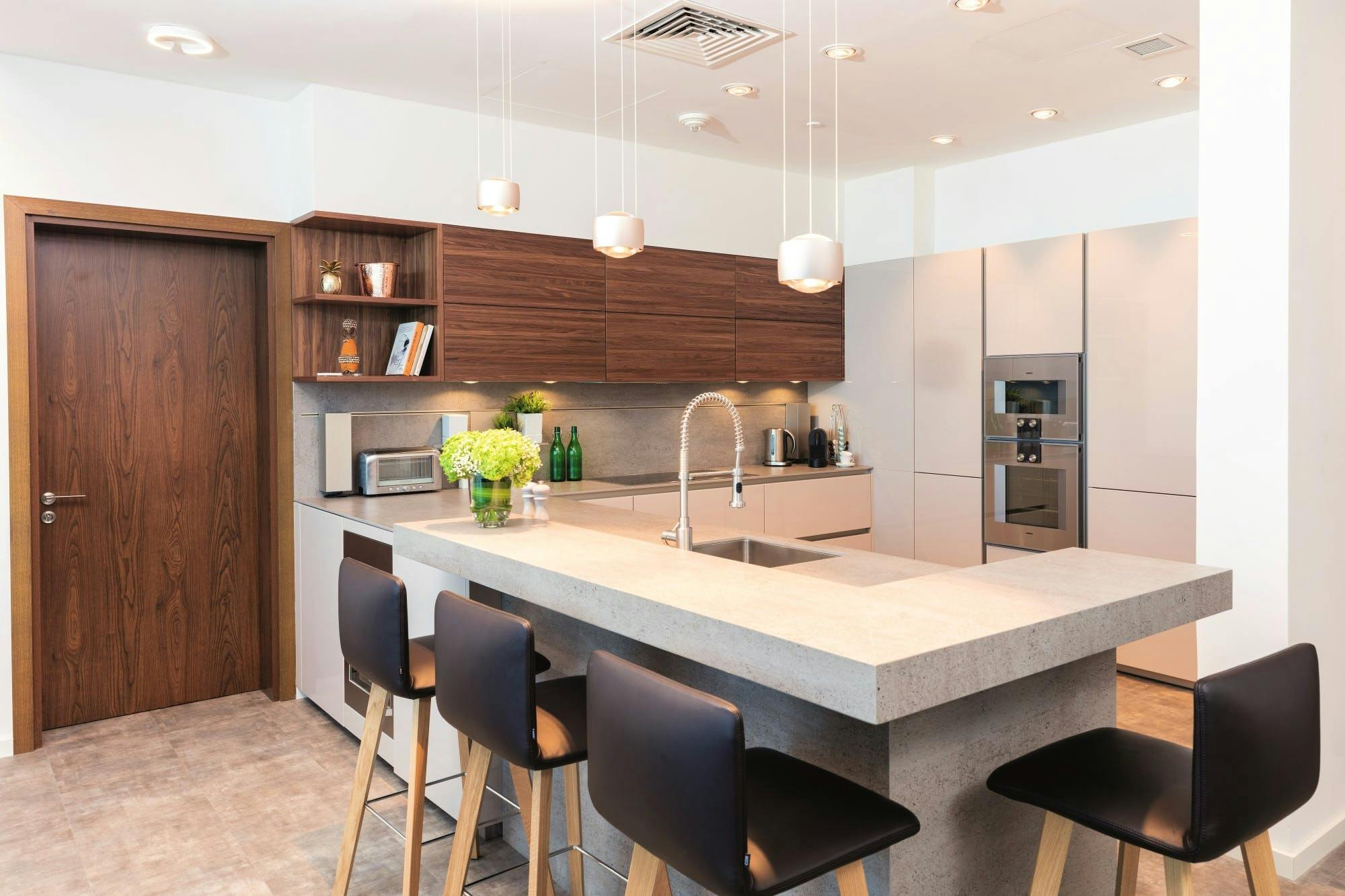 Oliver Goettling's futuristic kitchen: design and funcionality in limited spaces
Designer Oliver Goettling, founder of Goettling Interiors, personally identifies with the characteristics of the emirate of Dubai where he founded his company. His designs exude the quintessential German design values of high quality, efficiency and awe-inspiring aesthetics.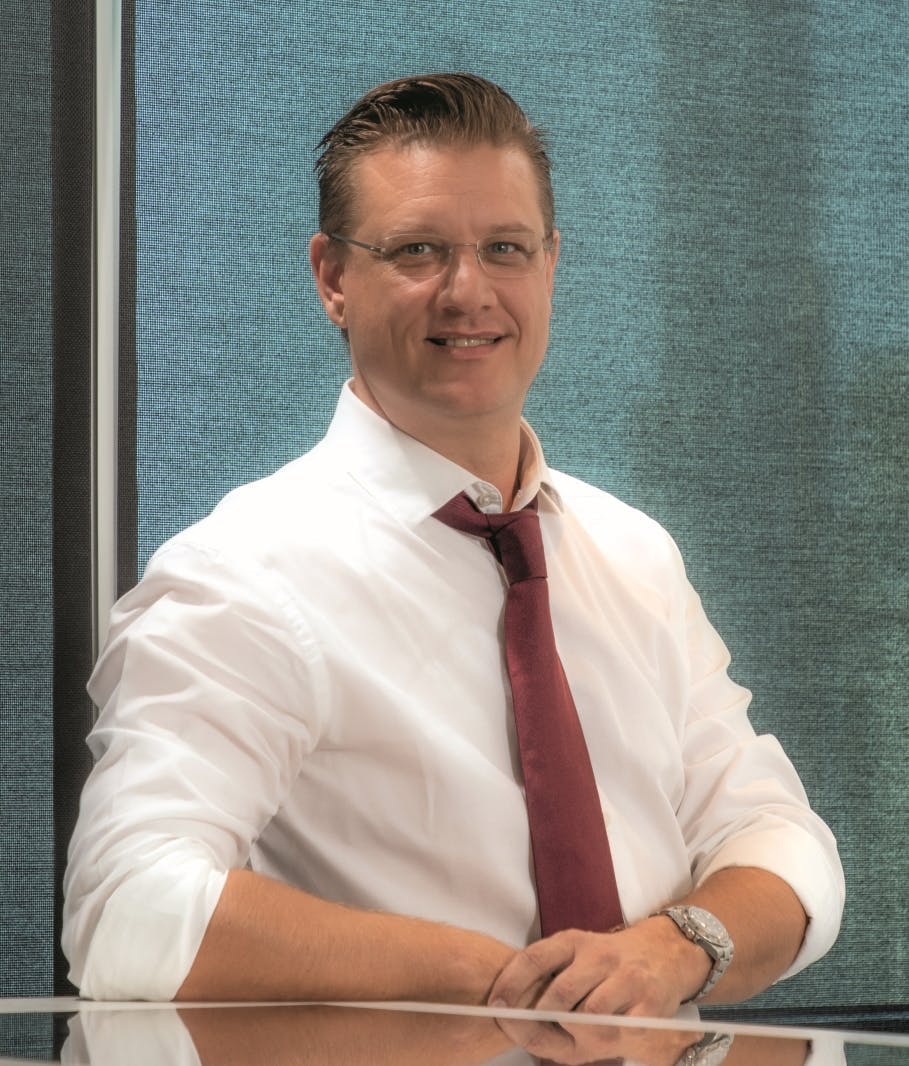 "It is important to acknowledge that the kitchen has evolved to become the heart of the home. heart of the home. This is where families like to unwind, entertain, chat, grab a quick bite, and cook. Also, people who use the kitchen do not like to be isolated from the rest of the house. Hence, the widespread trend of open-concept floor plans, especially open kitchens," Oliver points out.
"The design aim for this particular project was to deliver a spacious, state-of-the-art kitchen. The challenge here was to accommodate all the client's wishes in an oddly laid-out enclosed kitchen with limited space. We found the best solution was to start by knocking down the partition wall between the kitchen and the living room-dining room area".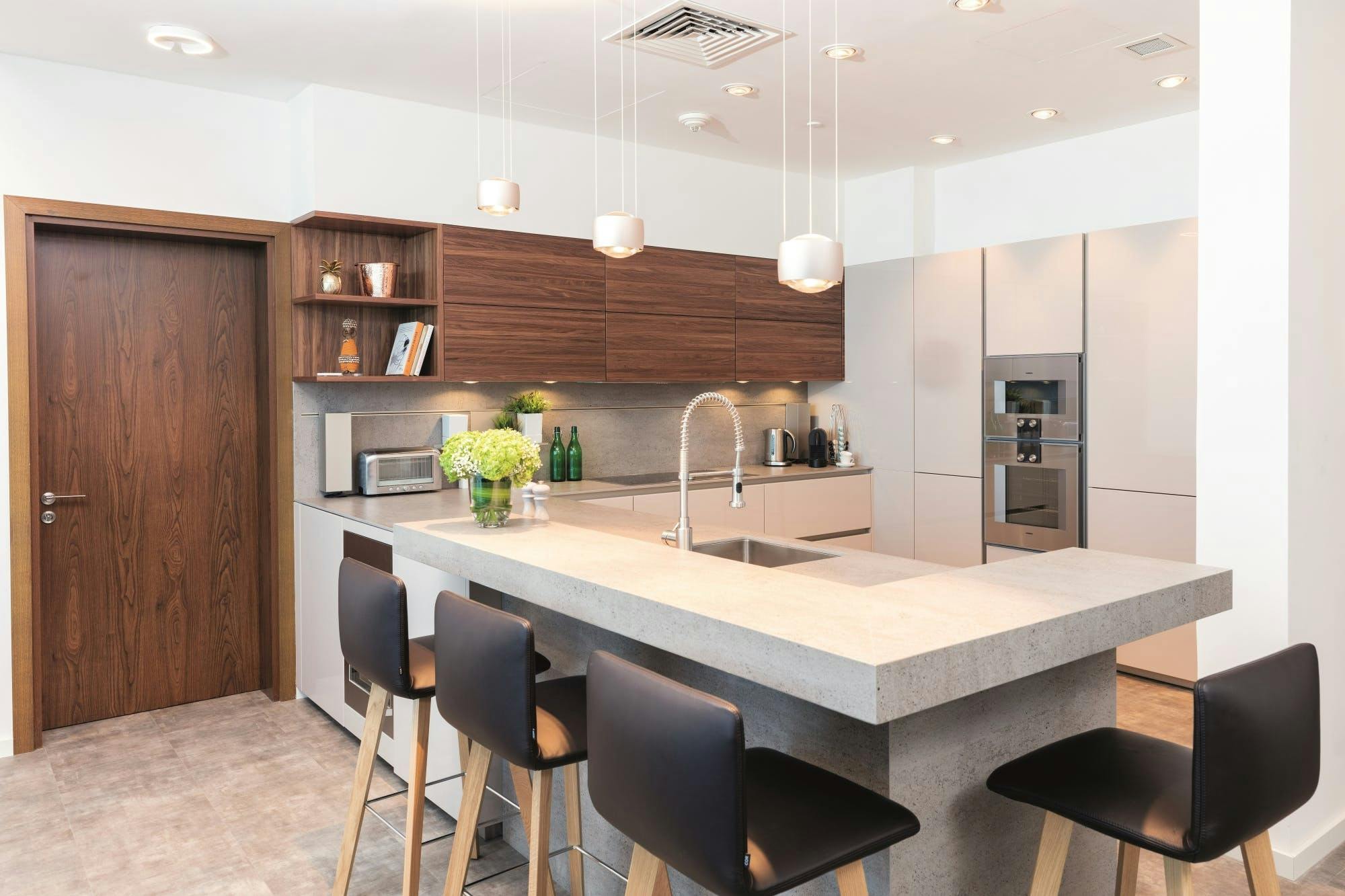 The kitchen is state-of-the-art, and luxury defining kitchen on Palm Jumeirah, Dubai. "A kitchen as updated and efficient as the client, who is always on the move globetrotting for work." This kitchen is from our Schüller premium range— next125. The overall aesthetics exude luxury with Sand Grey high-gloss lacquer, and is coupled with Natural Walnut veneer to add some texture. The clean lines are achieved by adopting a handleless approach and using a grip ledge feature.
State-of-the-art appliances have been seamlessly integrated within the limited kitchen space. This is not only for culinary purposes but also housekeeping activities. Some of the integrated appliances are from Gaggenau, such as, the air extraction hood, 5-burner induction stove oven, built-in fridge-freezer, combo microwave-oven, and under-counter wine cabinet with 2 independently controlled climate zones.
Schüller's award-winning cabinet makes using the kitchen effortless. In combination with a low plinth, this not only ensures fewer lines in the design but also provides more storage space. At just 2 inches high the plinth remains unobtrusive, rather like a shadow gap, giving the effect that the kitchen appears to float.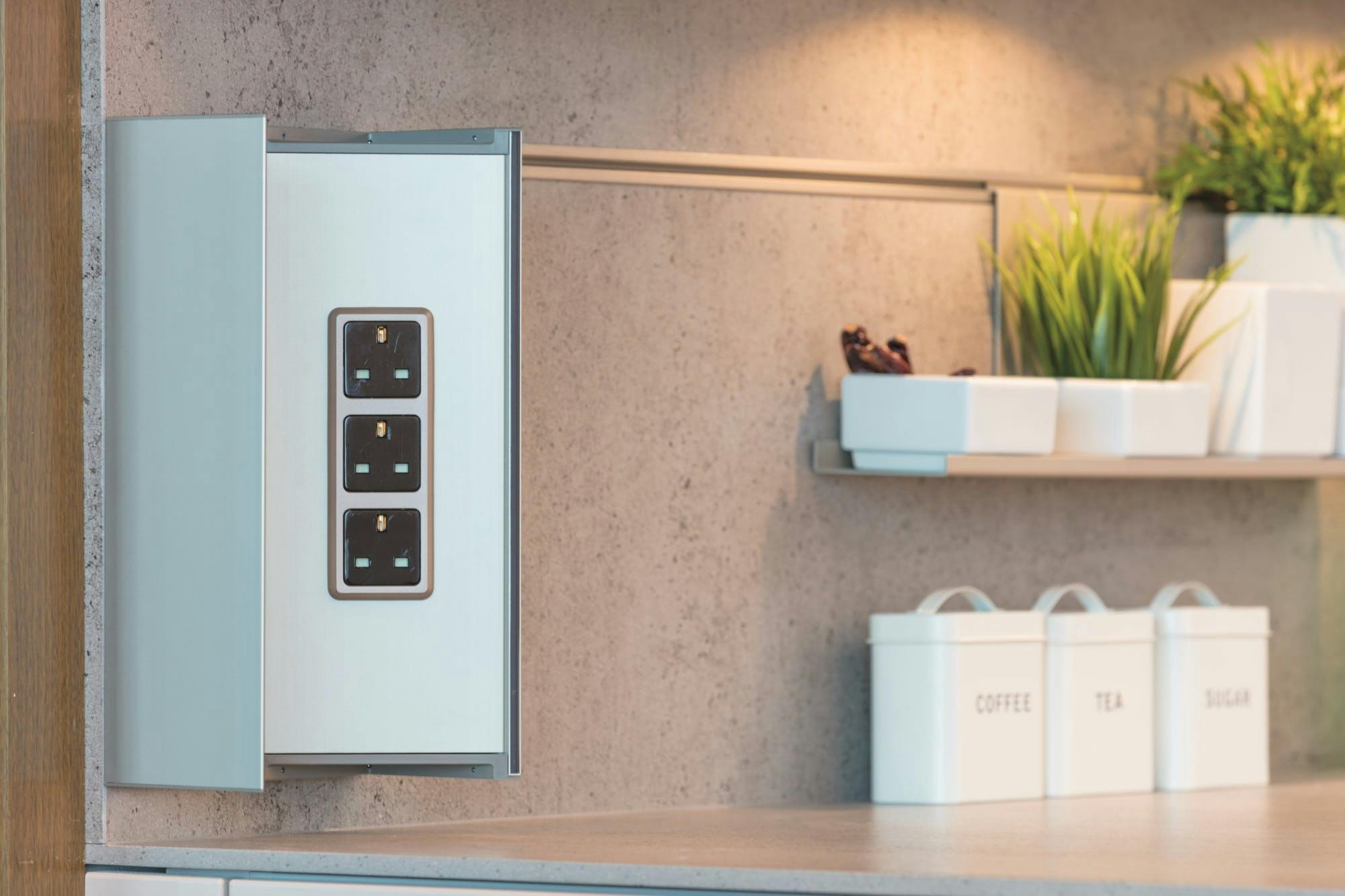 The atypical design decision to use the half-inch thick Dekton Keon stone all the way from the backsplash to the breakfast counter edge was consciously made to achieve a visually uninhibited flow. Our experience in using Dekton on the highest technical level allowed seamless incorporation of the same material for the countertop, backsplash, and the breakfast counter.
A special feature from next125 that's not only aesthetic, but also functional is the cube system. It has been integrated in the Dekton backsplash. Multiple electrical sockets have been used in a concealed manner with the help of cube system and pull-out socket bar to enhance efficiency.
[/vc_row]