Cosentino Flagship Project
A striking reception area made with Dekton
The O'Toole Partnership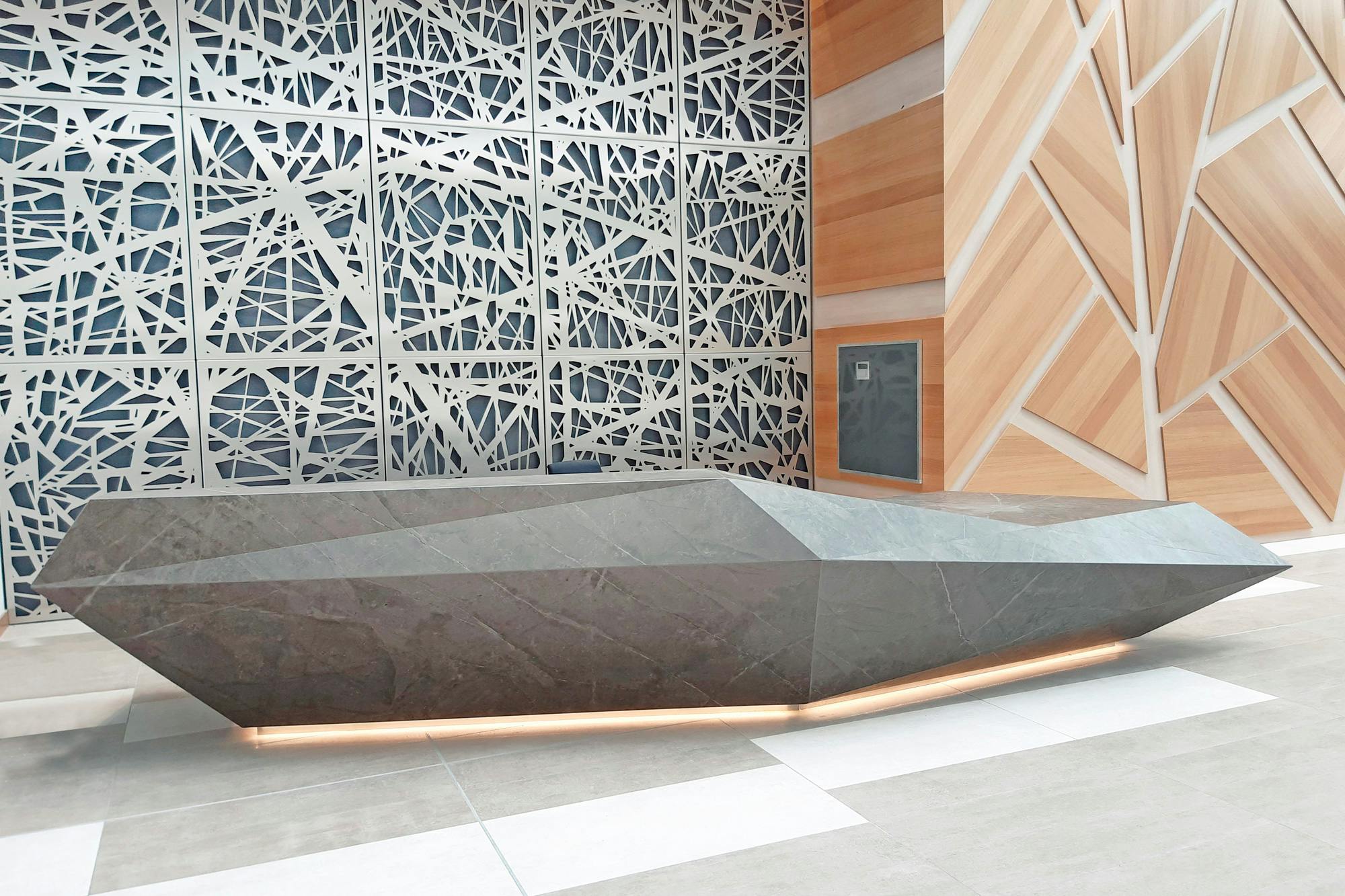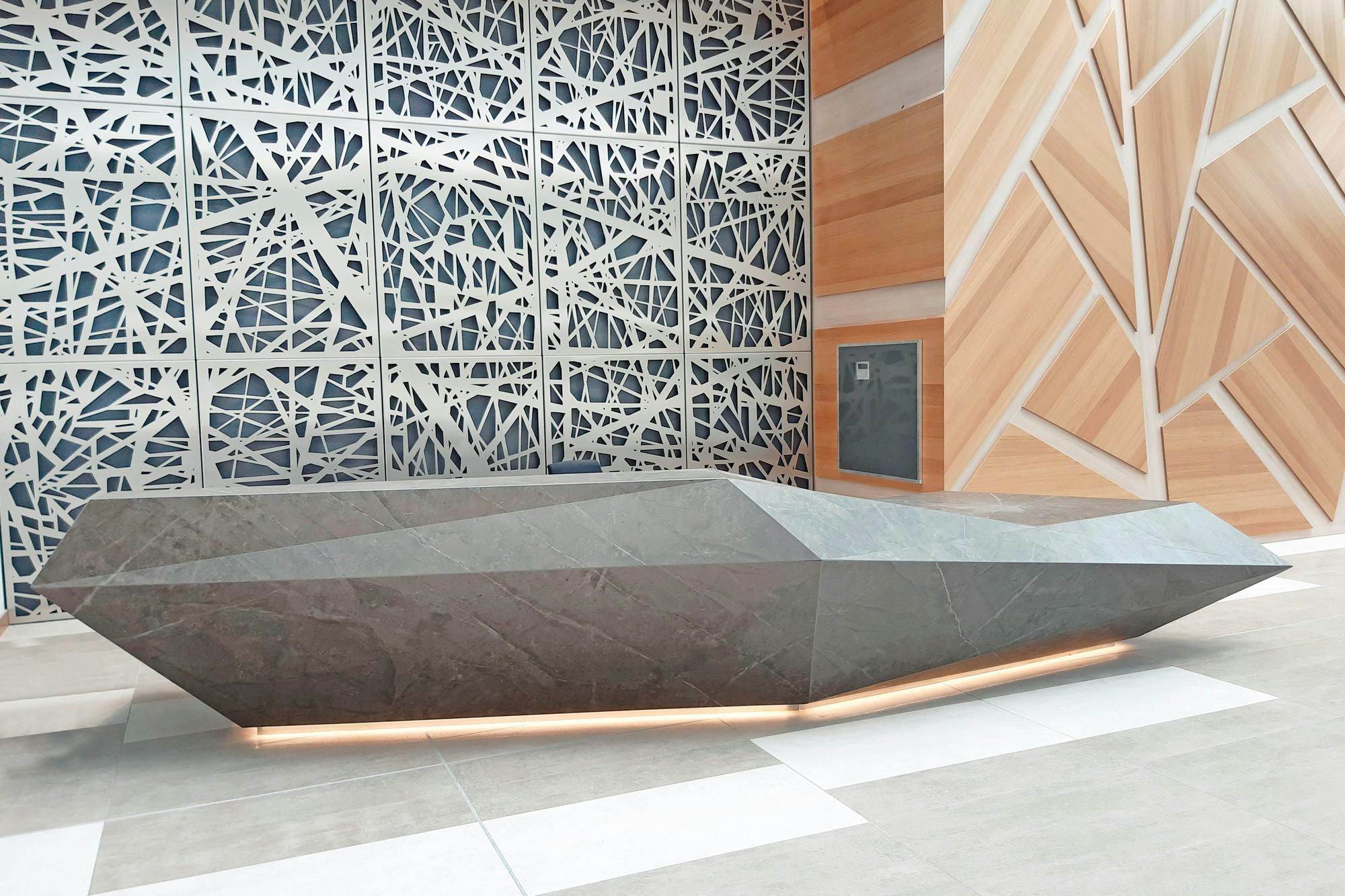 Architecture / Design
The O'Toole Partnership
Developer
Enniscorthy Stoneworks
A material that adapts to any need
First impressions are so important in business. That is why it was worth choosing the right solution to design the reception area of One South County, a building that attracts business and talent in equal measure. The wide and imposing reception desk has been covered in 20 mm Kira Dekton, a colour and format that captures the attention of all those who visit the premises.
Dekton is an ideal solution for commercial projects in spaces that experience intense activity and high traffic, thanks to the resistant nature of the material. It is highly resistant to scratches and stains, meaning it can also be easily cleaned. Another important highlight is the fact that the slabs can be manufactured in large formats or custom sizes, offering architects and designers a high level of precision.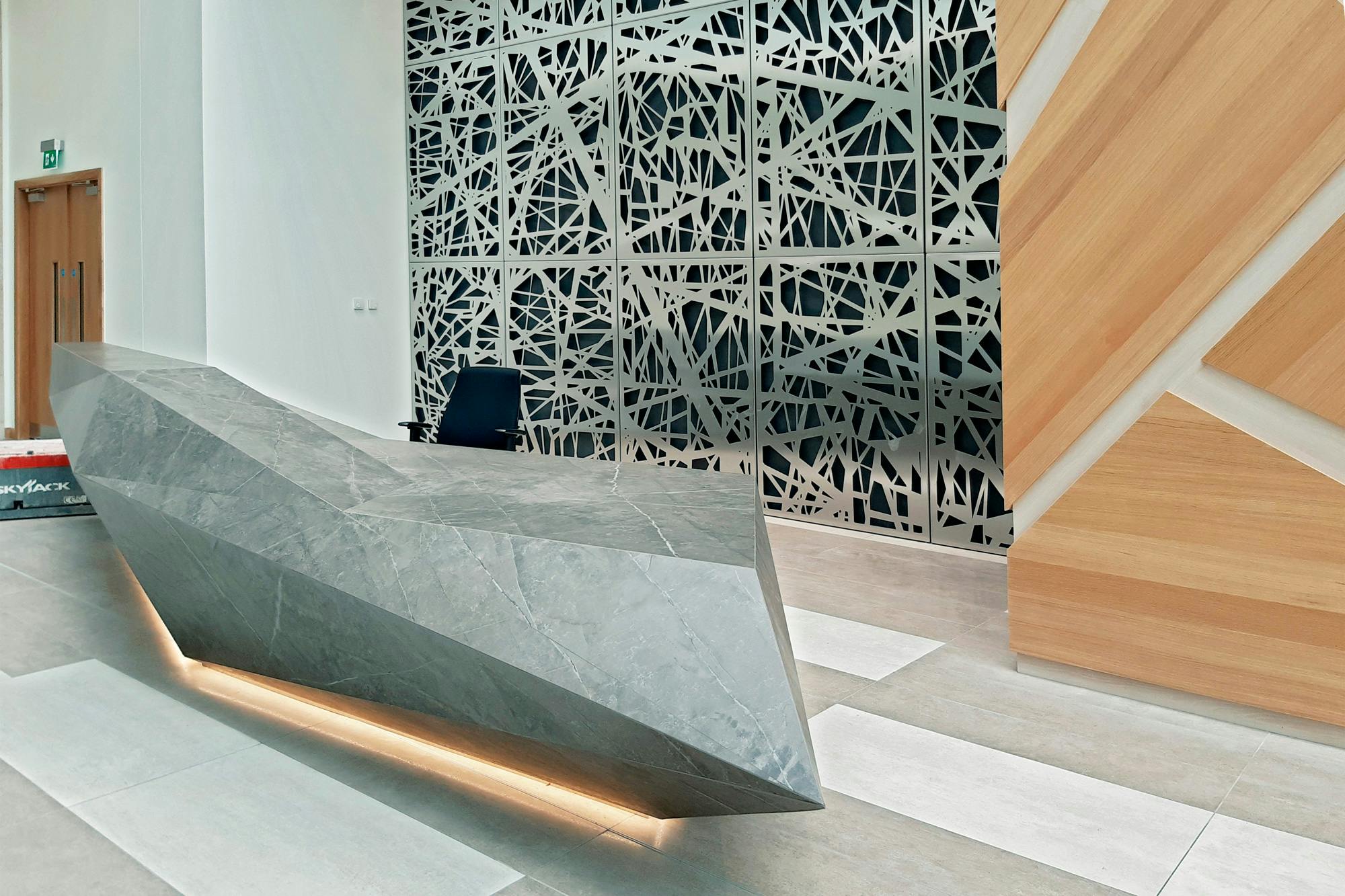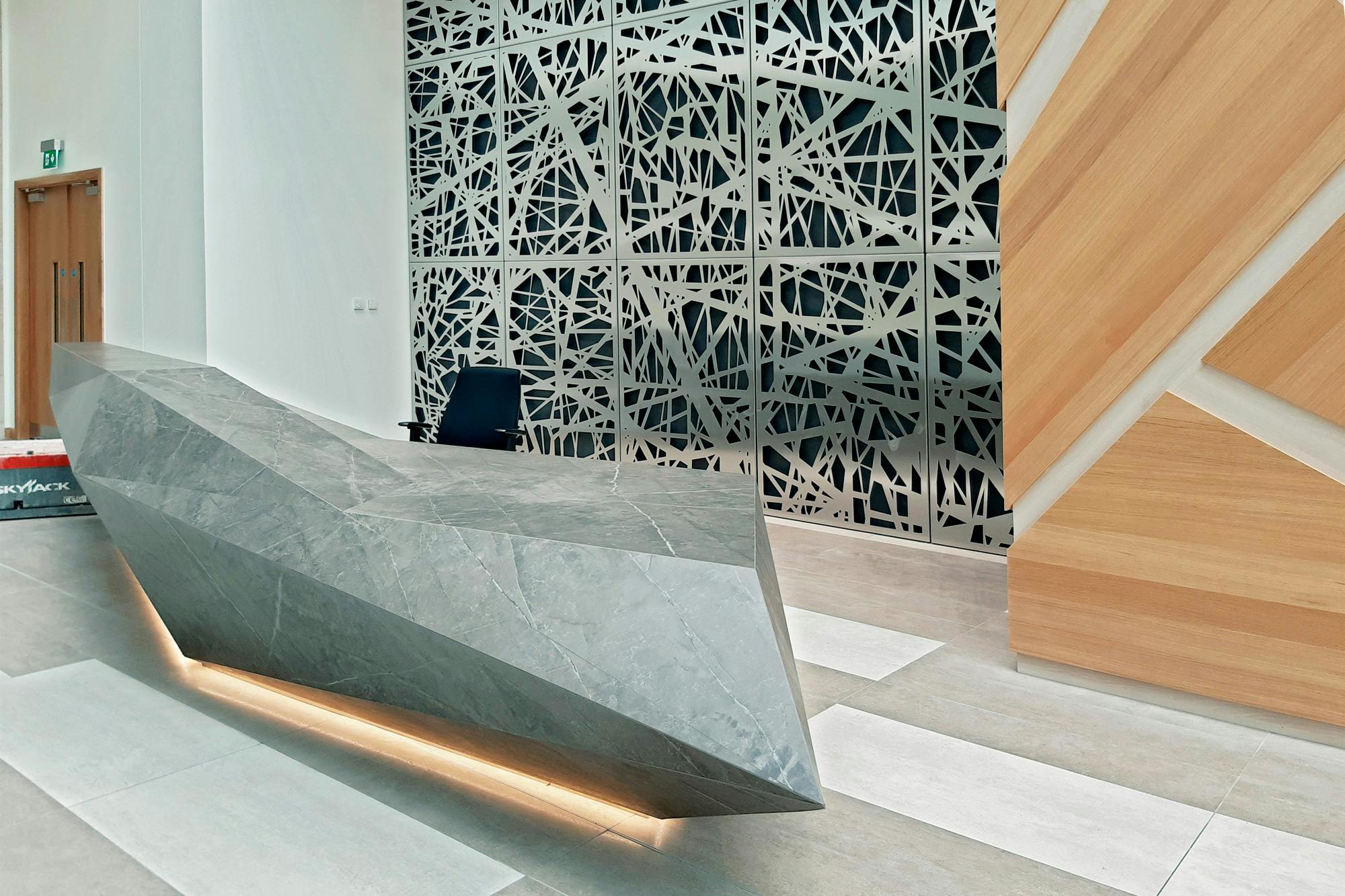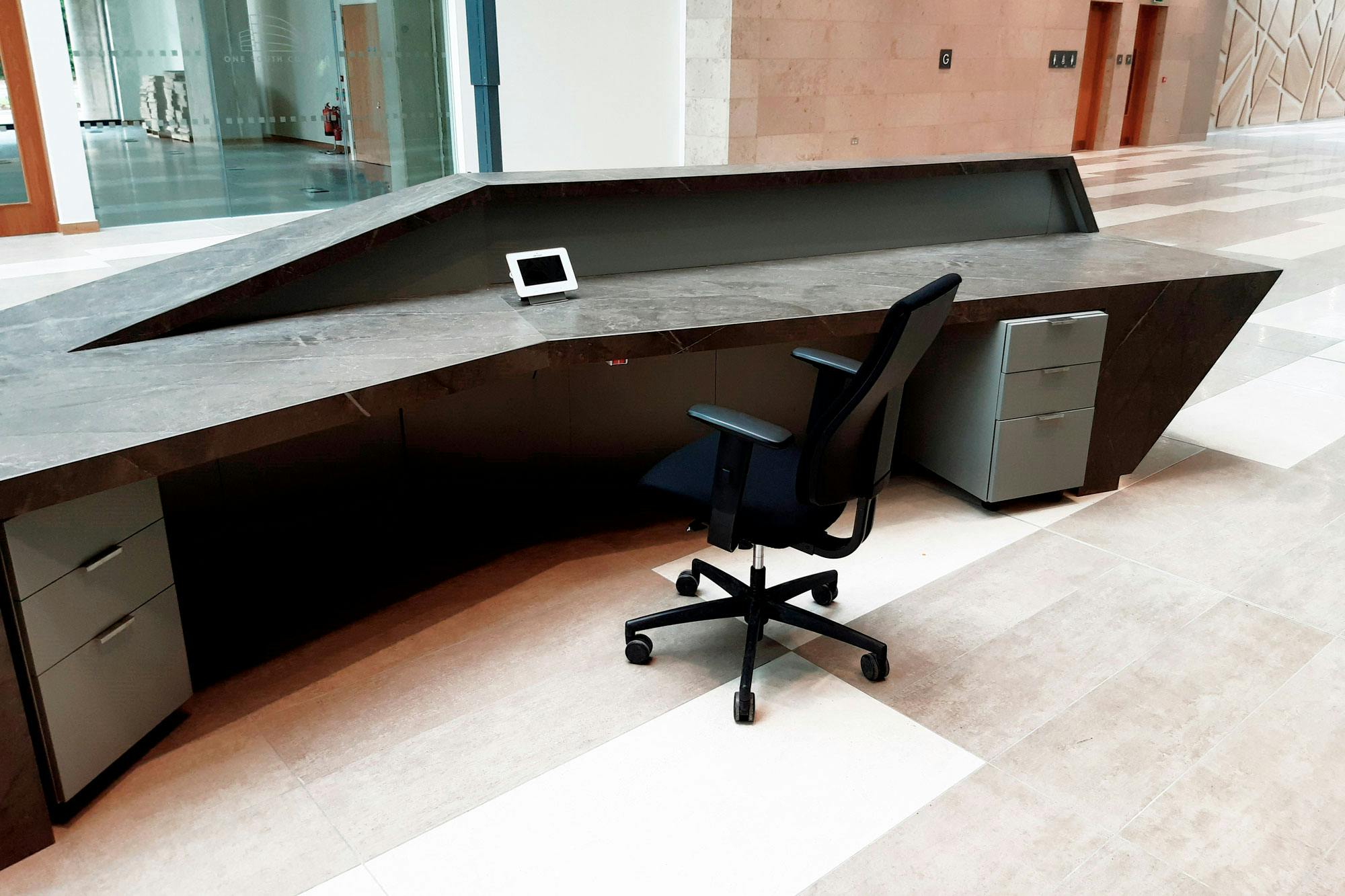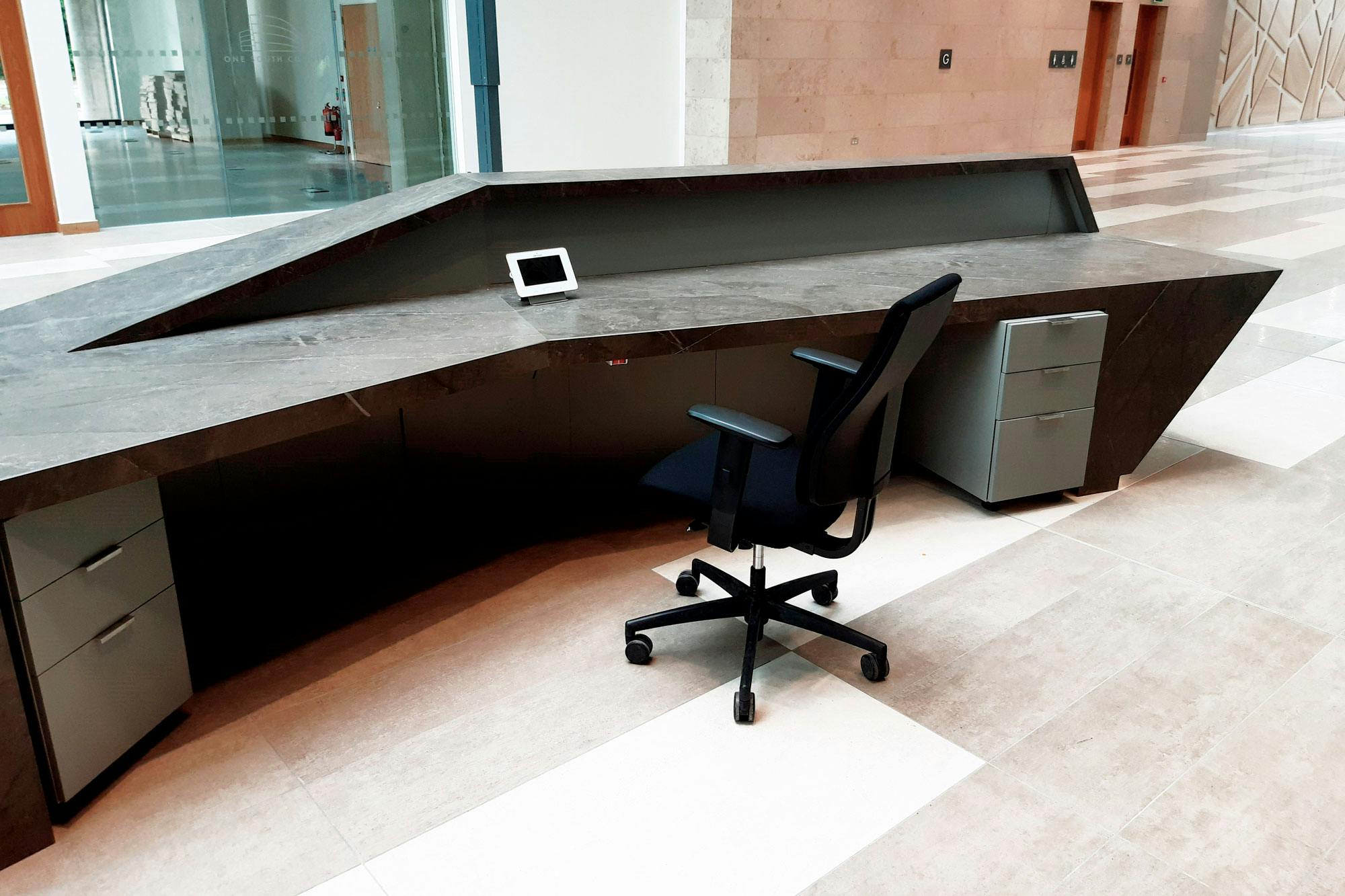 The ideal vein for a formal setting
Kira's delicately veined and warm grey colour is an irresistible complement to the linear patterns that play an important role in the decor of the reception area. Giving the impression of having been carved from a single piece of natural stone, the effect across the desk as a whole represents a true exercise in minimalism and simplicity.
One South County is a prestigious avant-garde 12,840 m2 building of five floors, designed by the award-winning architects of The O'Toole Partnership (TOTP). Furthermore, the South County Business Park is in a prime location of Dublin, easily accessible from anywhere in the city as well as from other surrounding counties such as Wicklow, Kildare, Meath and Louth. The main public transport lines pass through this business park, located approximately 9 km from Dublin's city centre.
Do you need help with a project?
Contact our specialists for advice
Do you need help with a project?
Contact our specialists for advice
Cosentino's materials used in this project