Cosentino Flagship Project
Dekton: Guaranteed resistance for the Turkish industry
Yağcıoğlu Mimarlık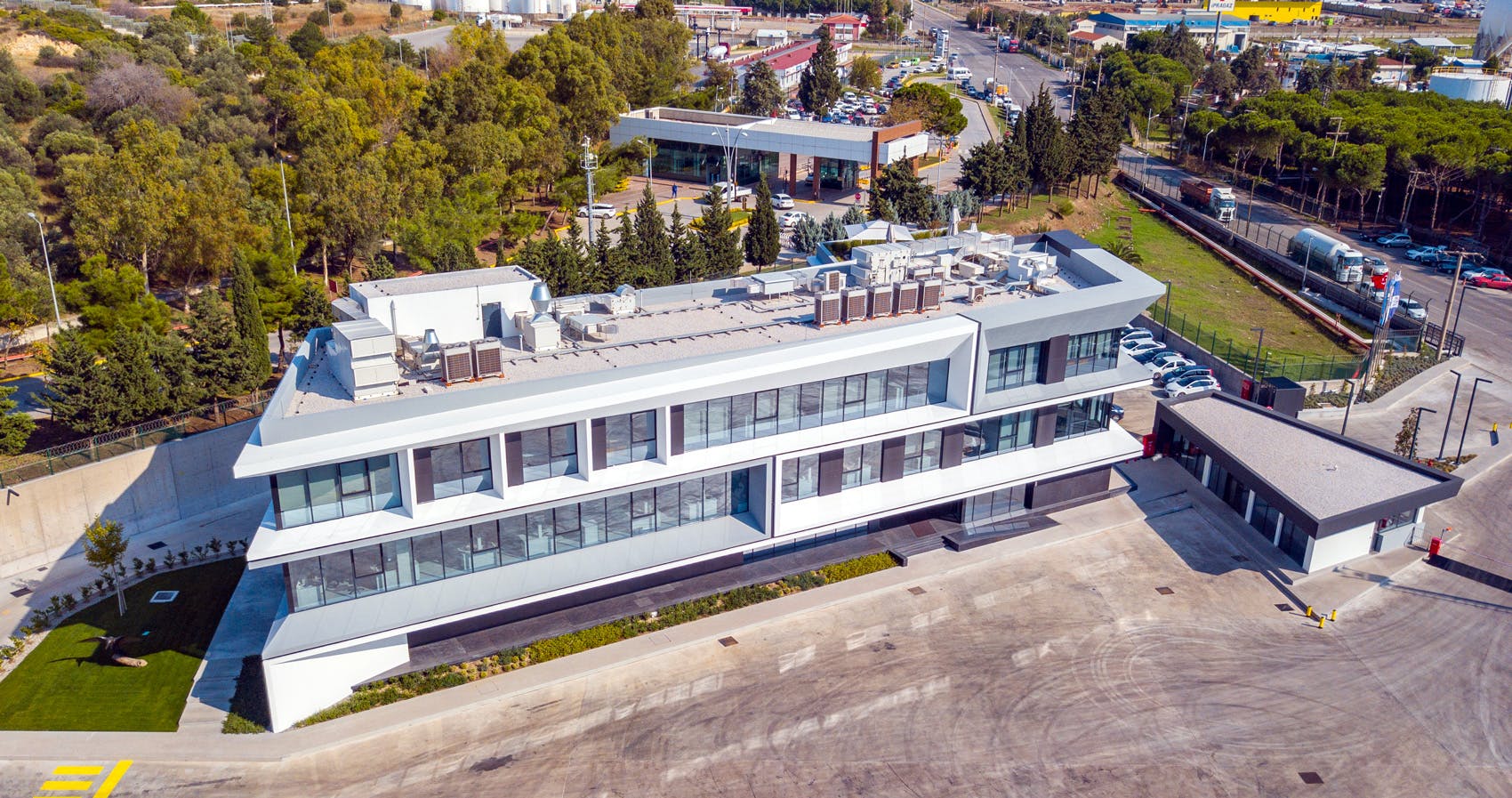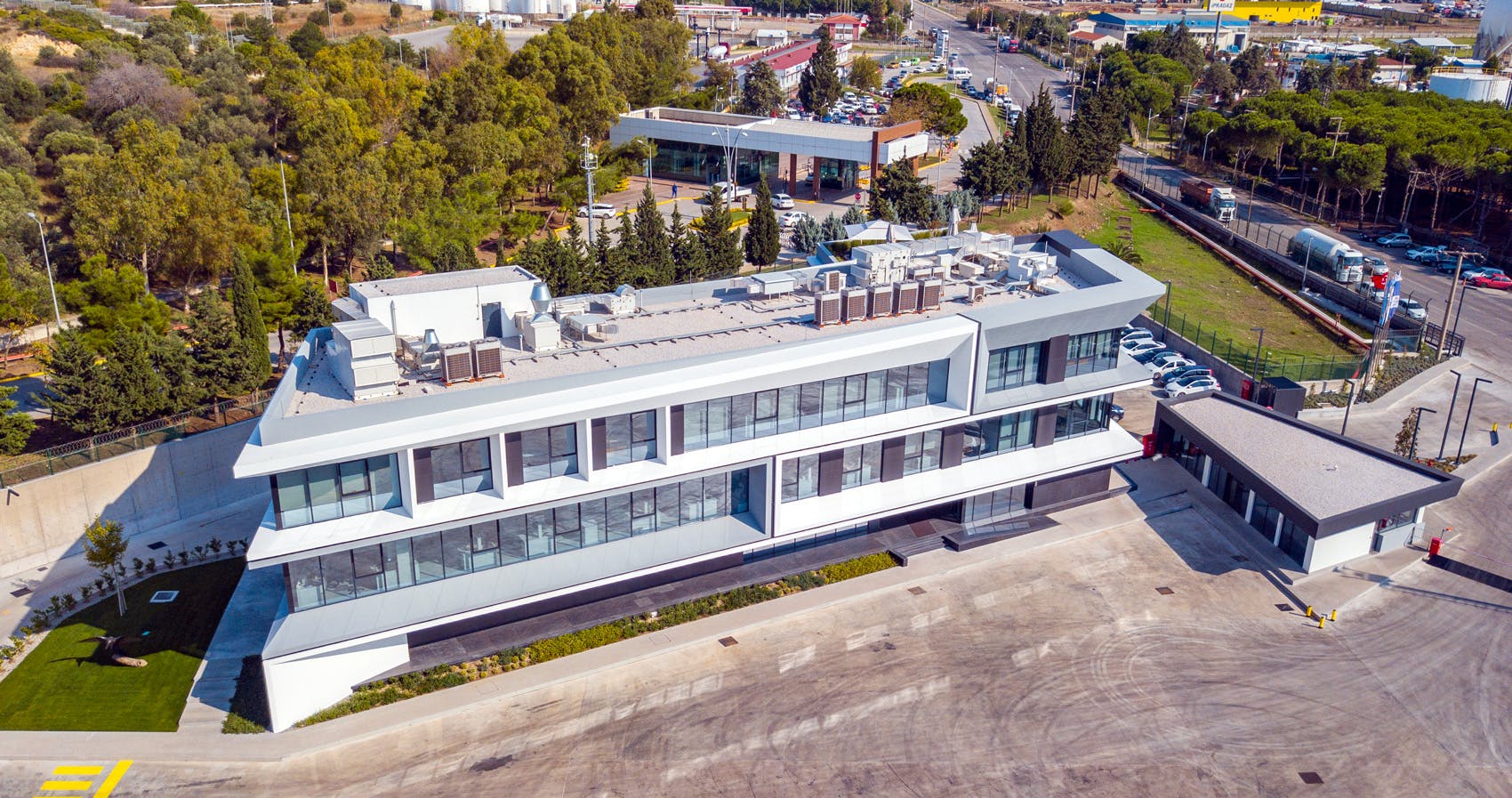 Architecture / Design
Yağcıoğlu Mimarlık
Application
Façade - Floor and walls - Stairs
An important industrial area where materials are key
Aliağa is an industrial district of the Turkish city of Izmir, principally home to oil refineries, lubricant factories, shipyards and steel manufacturing plants. All kinds of chemical particles can be found in an environment like this - in the air, ground and even the rain. These composites can easily damage almost any kind of surface.
The architects in charge of designing the new headquarters for Opet Fuchs, a leading lubricant manufacturer, were clear about the critical importance of the materials used for the façade as well as the interior facilities. The project required a surface that could withstand abrasive environments while fulfilling the aesthetic requirements of a multinational company. Dekton proved to be the perfect material.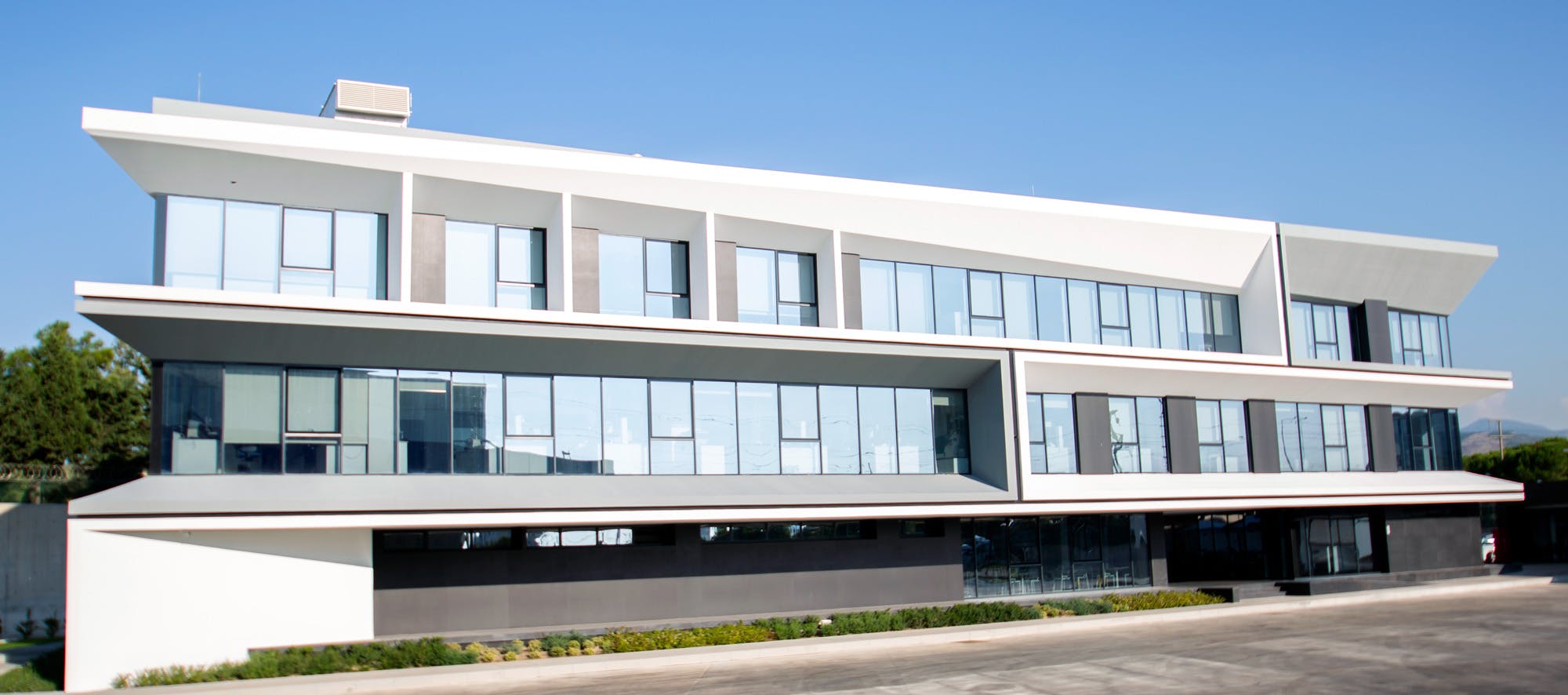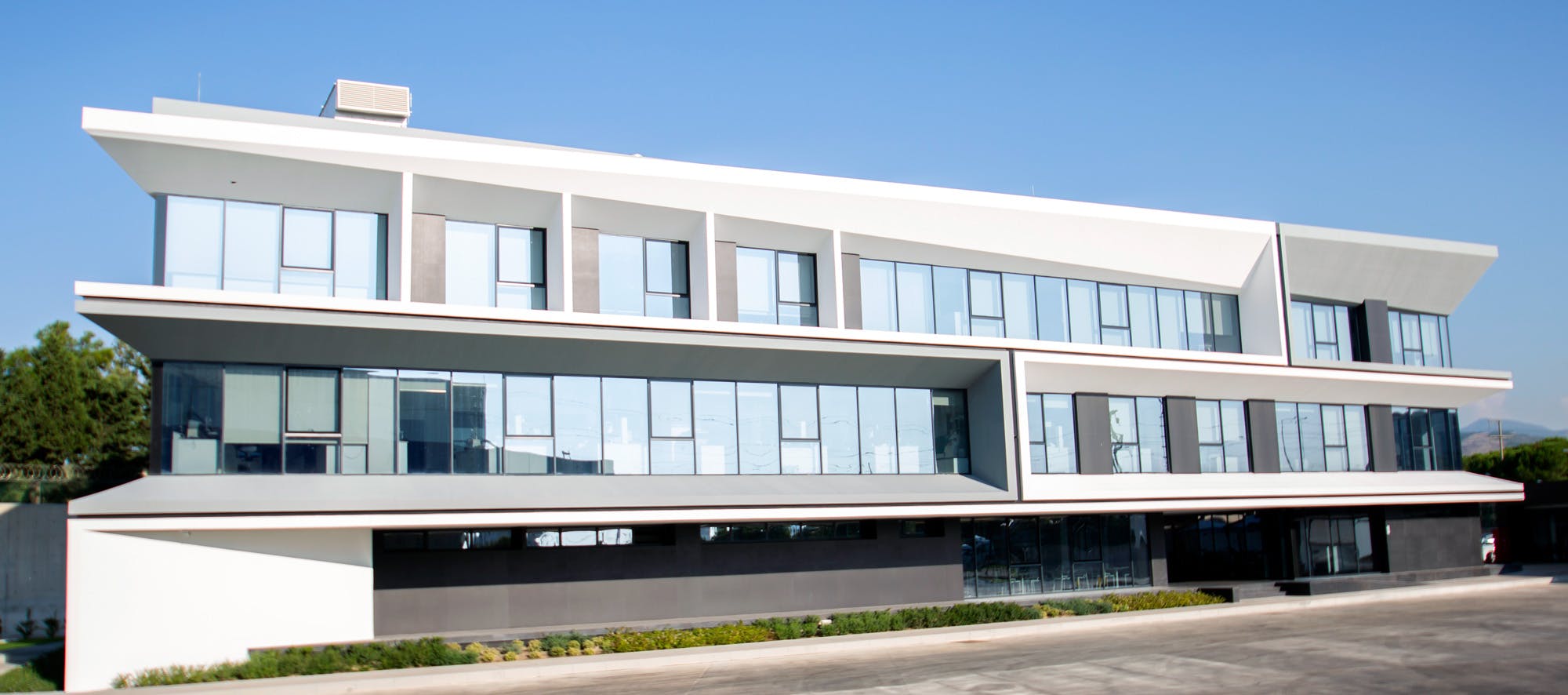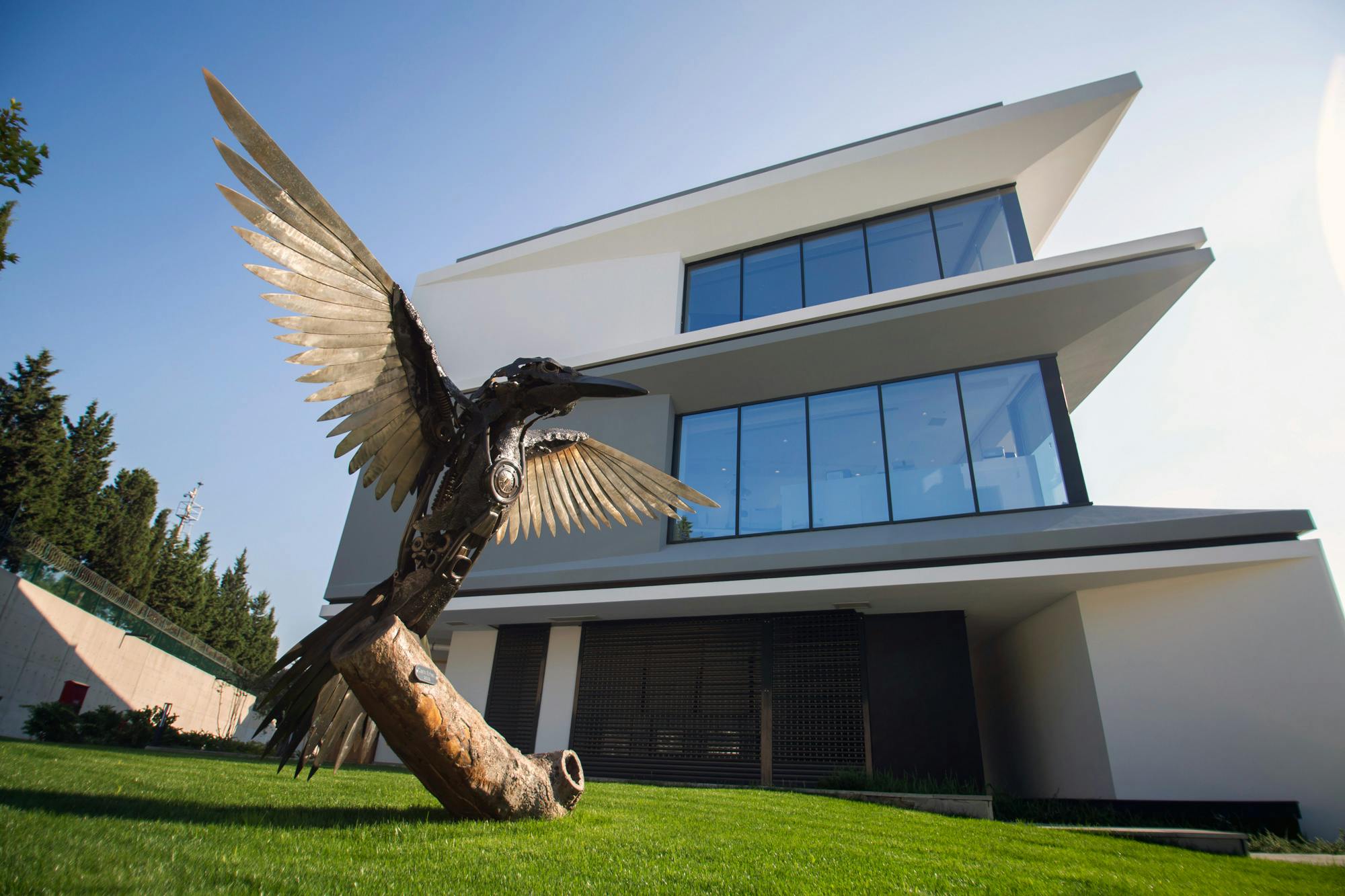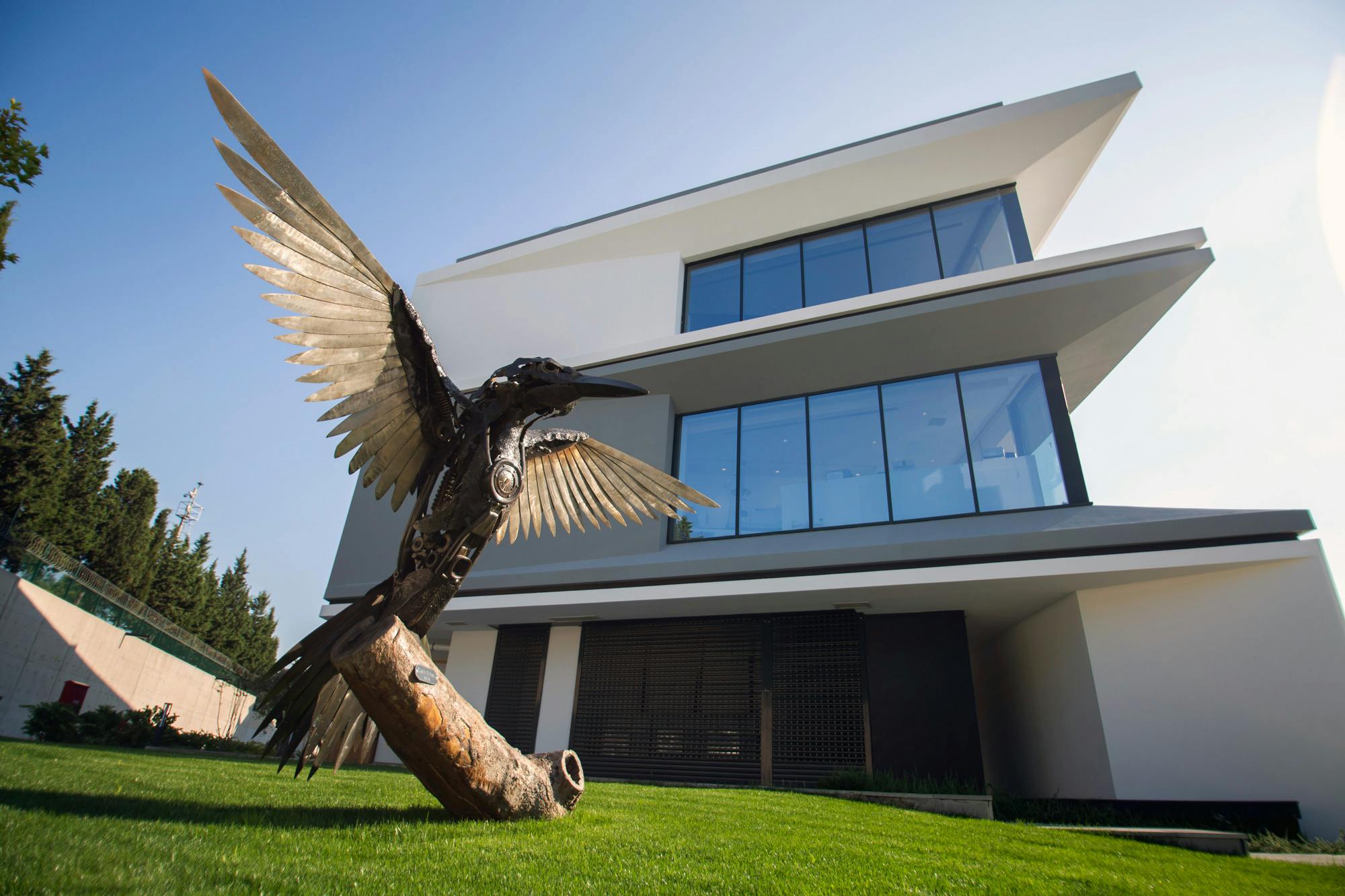 Security provided by certification
For Mehmet Yağcıoğlu, one of the architects responsible for the project, it was essential to choose a material that could resist some particularly hostile exterior conditions. "This is an area that is home to all kinds of industries. The building needed to withstand the effects of its surroundings while also reflecting the importance of the brand".
Dekton has been awarded certifications that demonstrate its higher resistance to UV rays, extremes of heat and cold and, in particular, chemical agents.
For Yağcıoğlu, it was also important to find a material that would work well in large formats and Dekton was the perfect solution for this requirement.
Dekton makes it easy
For their part, the team from Eyla Mermer&Granit, fabricators and installers, enjoyed working with Cosentino materials. "It was exciting to see how Dekton Kelya 8 mm would be used for the interior surfaces and Dekton Domoos 8 mm for the façade".
For industry professionals, it's particularly relevant to work with a highly adaptable material, whose technical specifications go hand-in-hand with aesthetic qualities.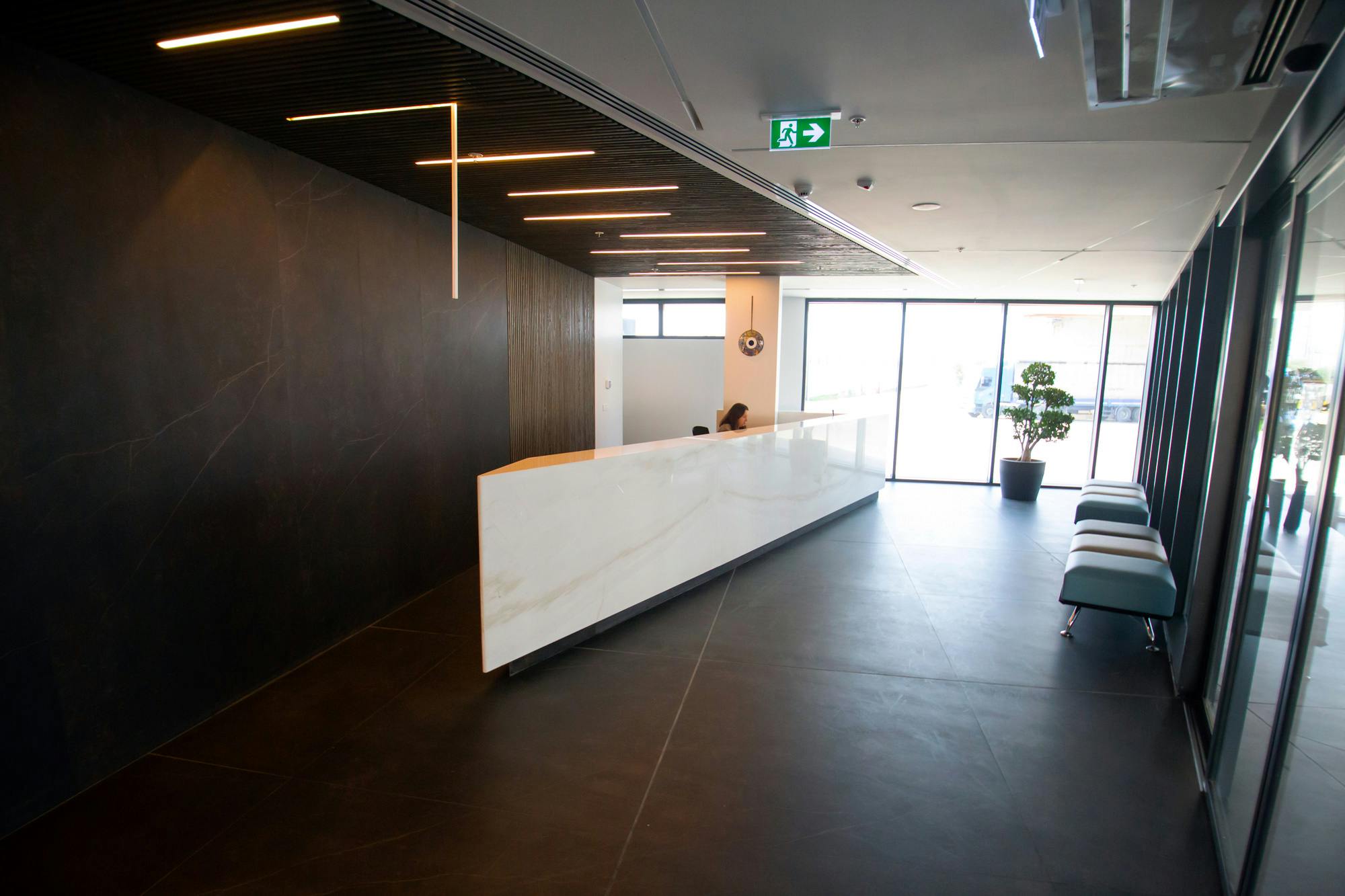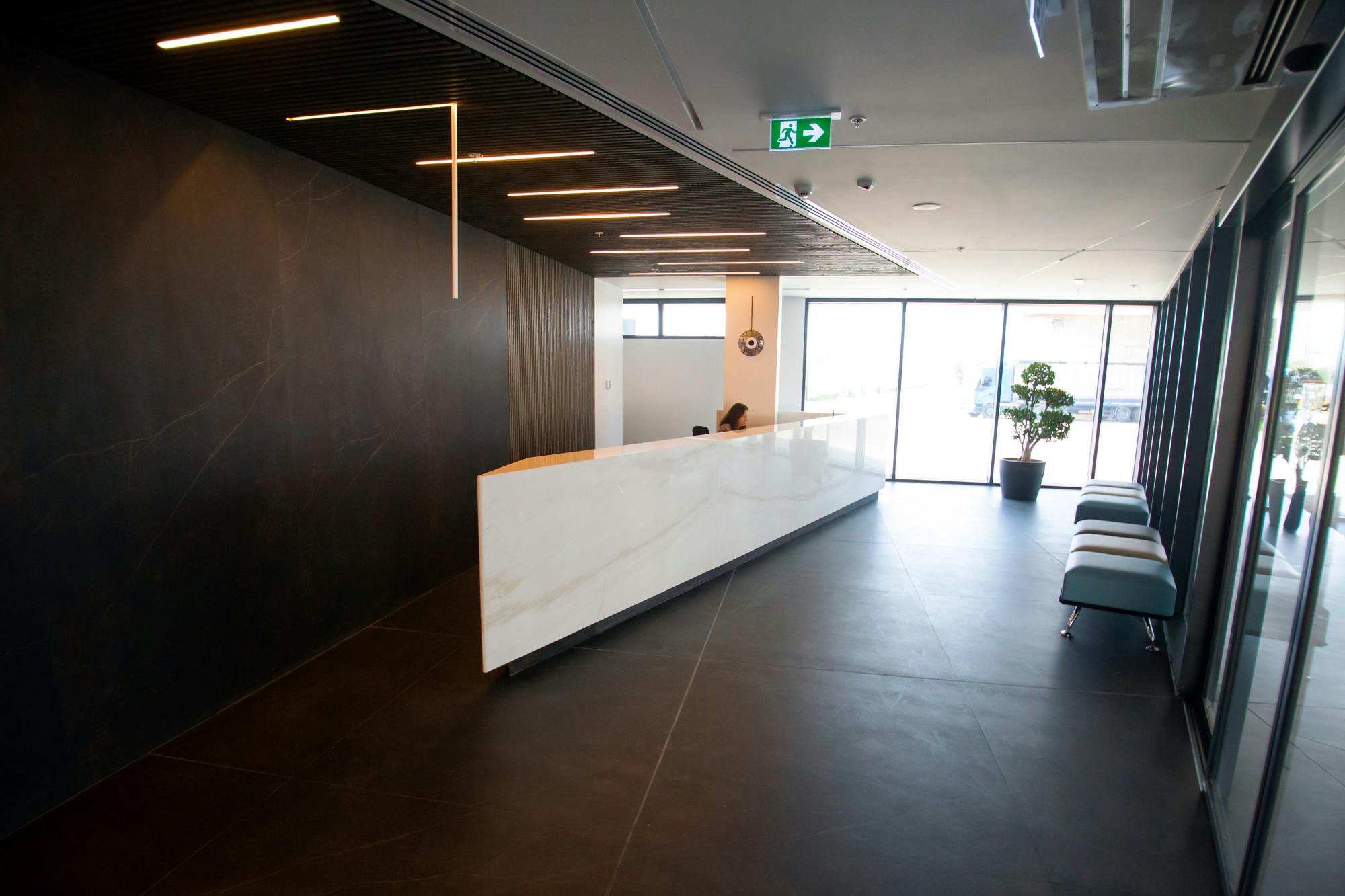 Do you need help with a project?
Contact our specialists for advice
Do you need help with a project?
Contact our specialists for advice
Cosentino's materials used in this project
Related Flagship Projects