Case Study
Skallan House, a façade in Dekton to withstand the Scandinavian humidity
Arkitektstudio Widjedal Racki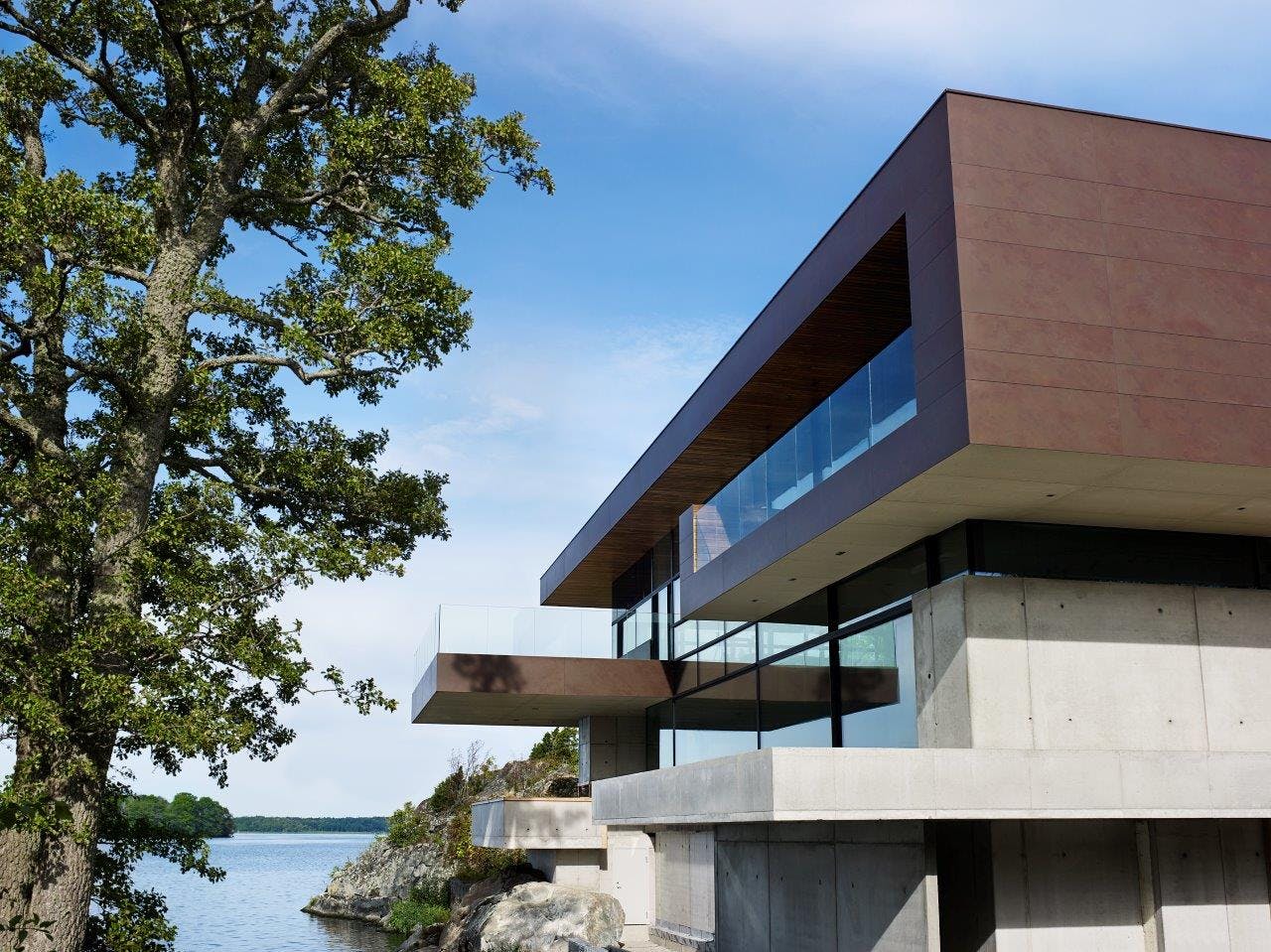 Architecture / Design
Arkitektstudio Widjedal Racki
Application
Ventilated facade
Despite being a private residence, Skallan House resembles a museum of modern art. Its straight lines and large windows, together with the use of brutalist materials, make this house an example of monumental yet minimalist architecture.
The structure blends in perfectly with its surroundings, thanks in part to the Dekton colour 'Kadum', which has been used on the second floor of this ventilated façade: the Dekton cladding frames the large windows which look out onto the lake. The location of the house is unique not only because of its beauty, but also because of the wear and tear to which the exterior materials are subjected.
A non-porous material to stand-up to the challenges of the weather
Architect Håkan Widjedal, from Arkitektstudio Widjedal Racki AB, was looking for a façade material with a rusty look that would resist discolouration caused by UV rays. The material also needed to withstand the low temperatures of Sweden and the very high humidity from the nearby lake.
The solution was the use of Dekton, which provided both the desired colour and the required strength to withstand the Scandinavian weather conditions. As an ultra-compact surface, Dekton is a non-porous material that does not deteriorate over time or in unfavourable weather conditions.
This architectural project also aimed to be an example of sustainable construction, so it was essential that the material of choice should be environmentally friendly; Dekton, classified as a Carbon Neutral product, fulfils this requirement perfectly and puts the finishing touch to this project in which architecture, design and sustainability are in perfect harmony.
Do you need help with a project?
Contact our specialists for advice
Do you need help with a project?
Contact our specialists for advice
Related Flagship Projects