Cosentino Flagship Project
The roof of Africa wears Dekton
Co-Arc International Architects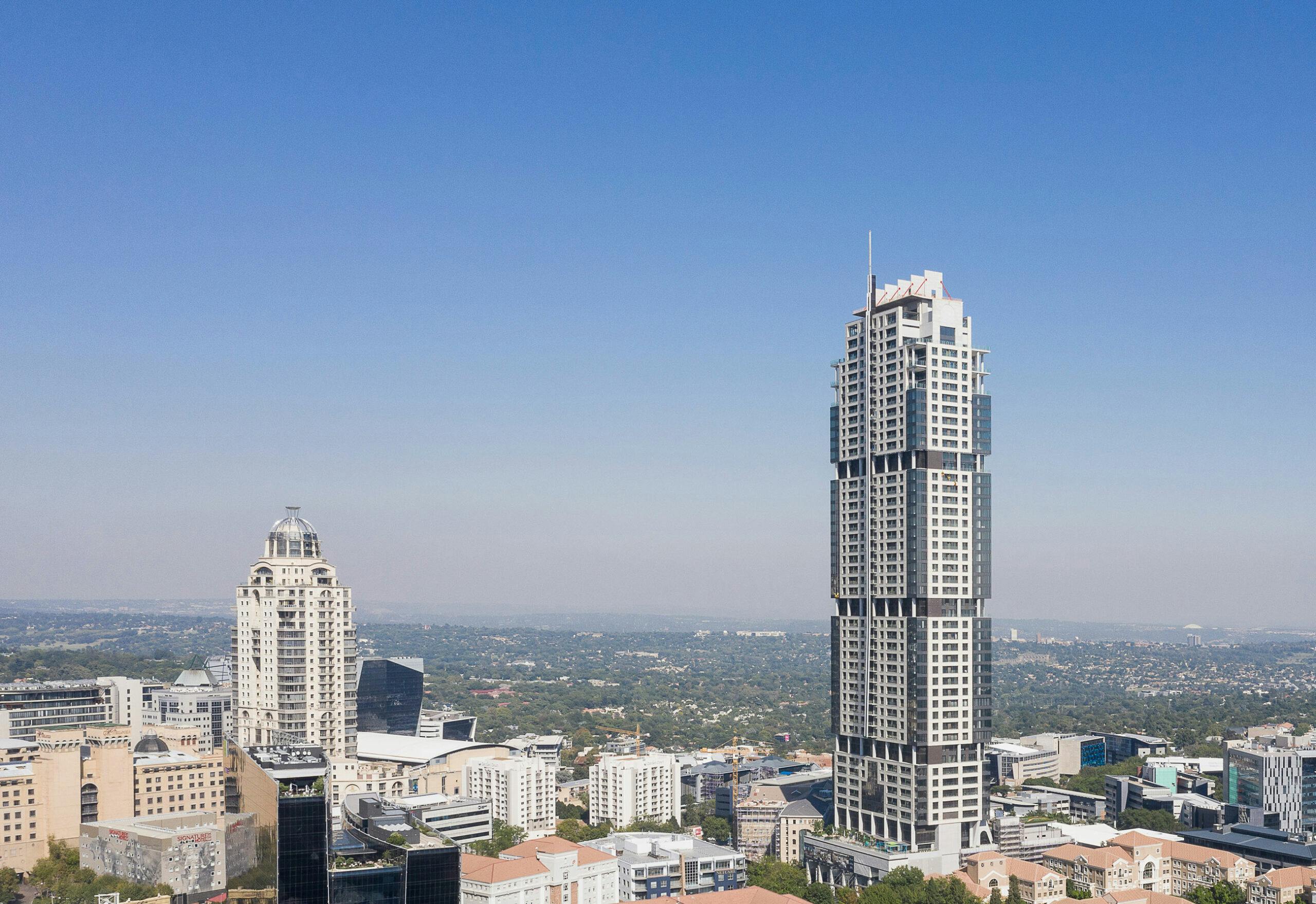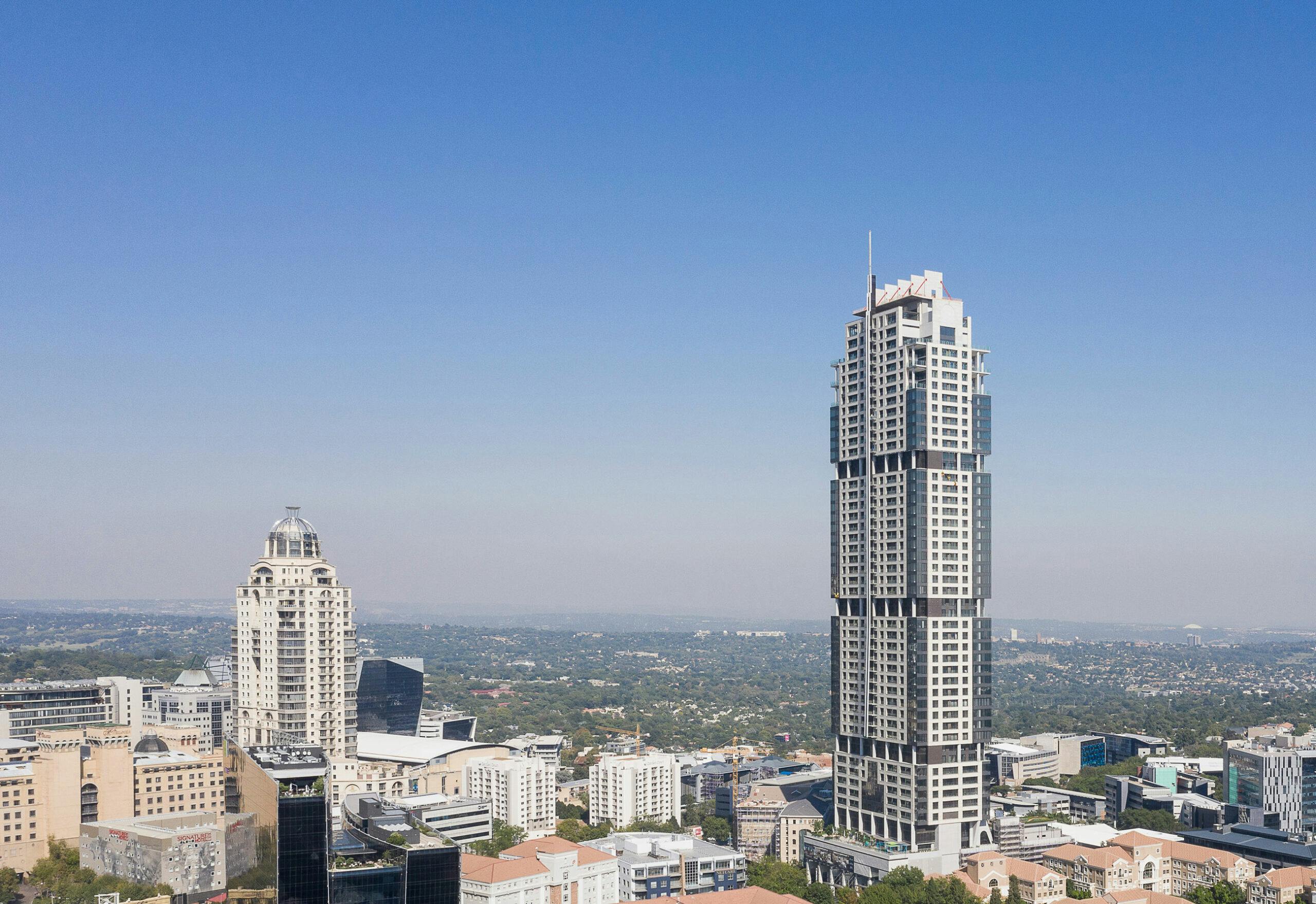 Location
Sandton, Johannesburg, South Africa
Material
Dekton | Silestone
Colors
Gada – Blanco Orion – Cemento Spa – White Storm – Emperador – Pearl Jasmine – Eternal Marquina – Statuario
Architecture / Design
Co-Arc International Architects
Thickness
8, 12, 20 and 30 mm
A symbol of hope standing 234 metres high
The Leonardo tower, located in Sandton, Johannesburg, has become the tallest building in Africa. It measures 234 metres high and is divided into 55 floors. The work, which began in 2015 and was finished at the end of 2019, is, in the words of Bart Dorrestein, CEO of the company that built it, "a symbol of hope and the future for South Africa in difficult times".
The Leonardo is located at 75 Maude Street, a stone's throw from the economic, commercial and leisure hub that surrounds Nelson Mandela Square and the Sandton Convention Centre.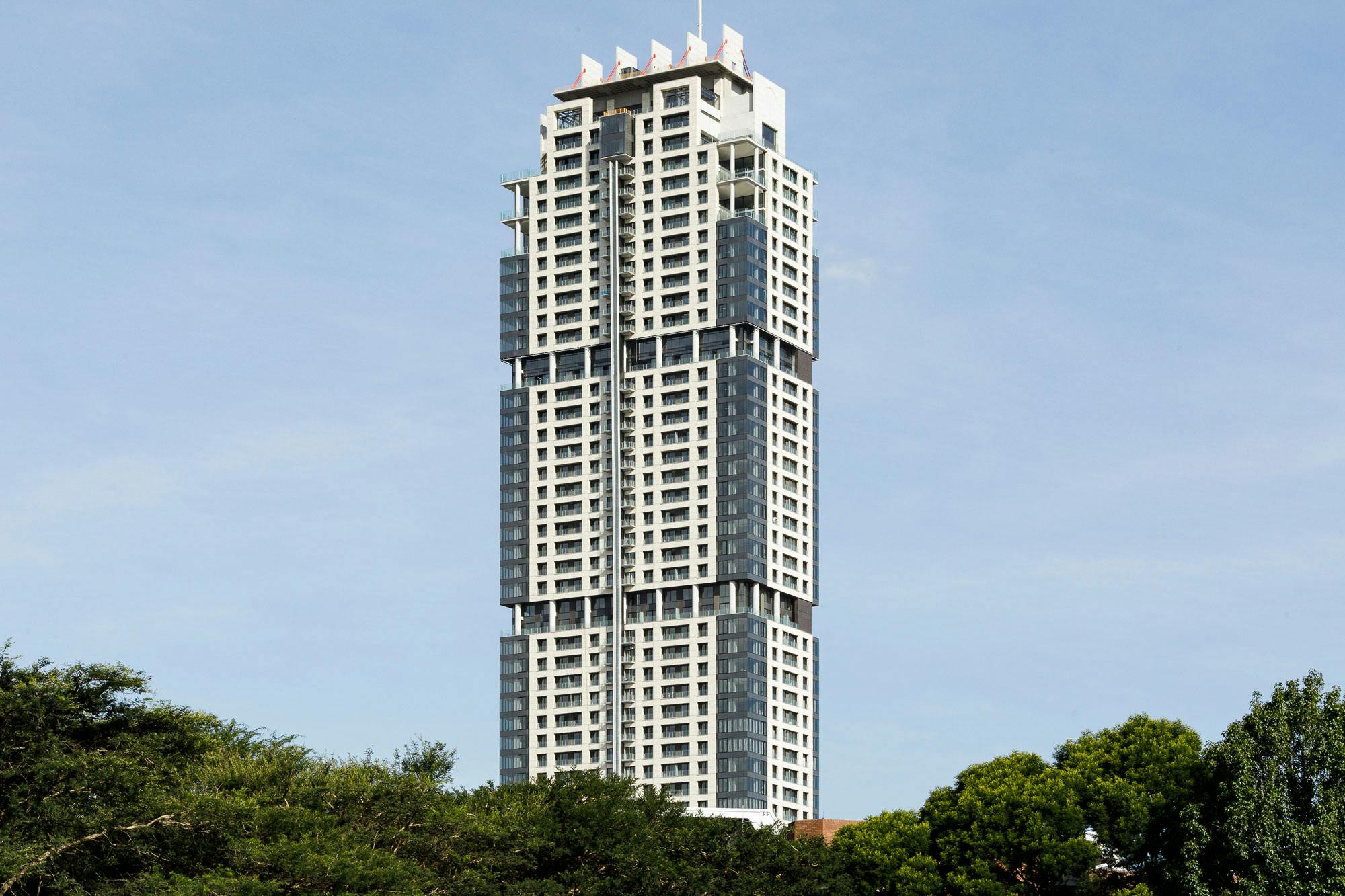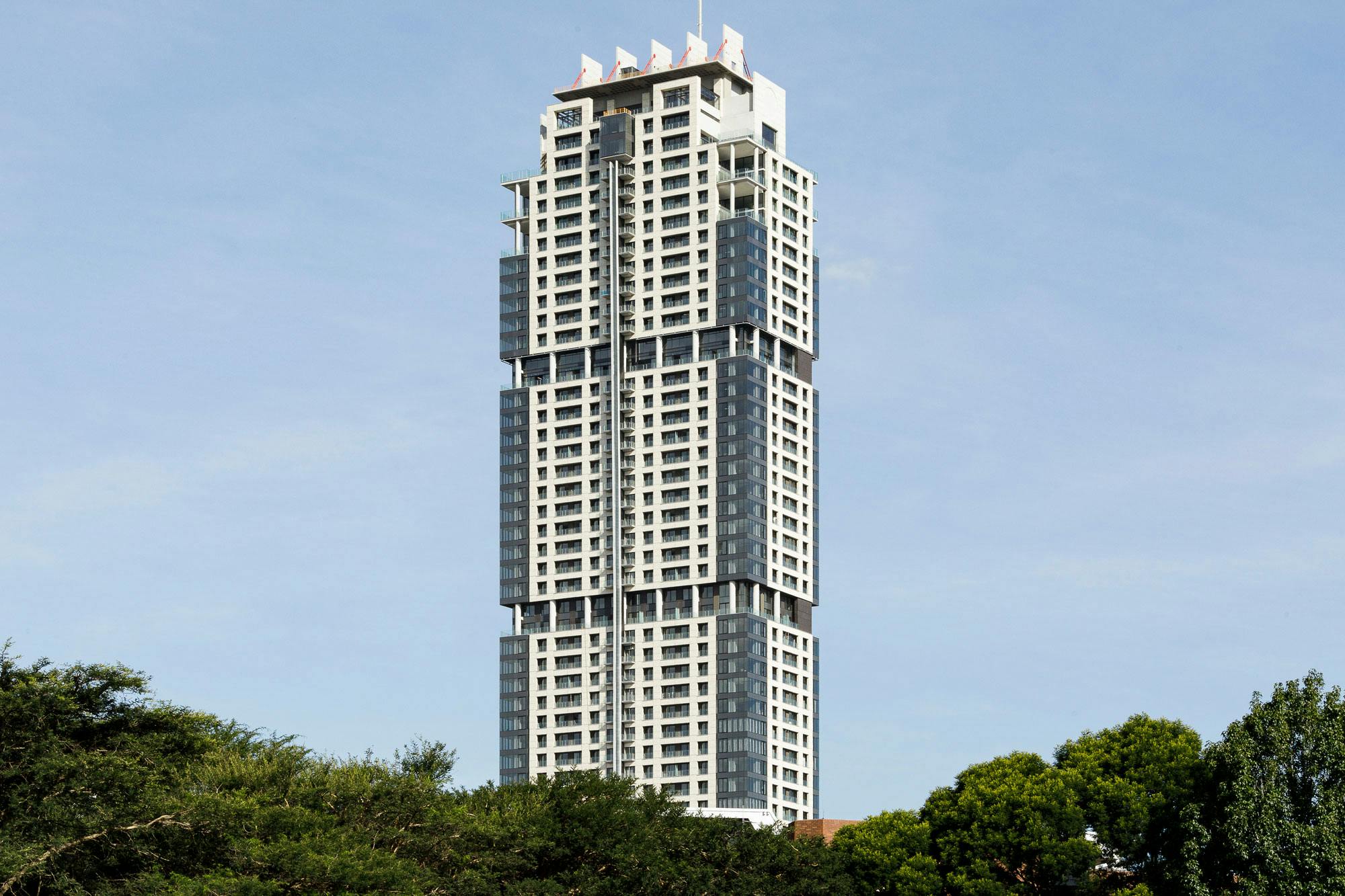 A sustainable and energy-efficient skyscraper
Designed by South African firm, Co-Arc International Architects, the Leonardo is a tower that has various uses. It houses luxury residential homes including apartments comprising up to three bedrooms, eight penthouse suites featuring 360-degree panoramic views (the Leonardo Suite measures over 2,800 m2), 15,000 m2 of premium office space, a hotel, shops, restaurants, a spa, a terrace with a swimming pool and a gym.
Adopting a clear sustainable approach, with an ecological construction plan and optimised energy efficiency, the Leonardo has also been built using the most advanced technology.
Dekton ultra-compact surfaces have been chosen to clad the façade, lobby and pillars to help achieve optimised energy efficiency. In total, over 24,350 m2 of Dekton play a key role in a building that has already made history.
Elegance on every surface
The façade is made up of 8-mm-thick pieces of Dekton, in the colour Gada. The natural colour of Gada combined with its delicate veining is also featured throughout the lobby. Its aesthetics blend perfectly with the columns, which are clad in the same material, this time using the colour Keon. This material's industrial and unfinished colour range offers the perfect look.
In addition, the Leonardo's interiors are enhanced by the elegance and functionality of Silestone surfaces. Kitchen and bathroom worktops, as well as tabletops throughout all 254 apartments, have been crafted in different white and light shades of Silestone. A variety of colours from Silestone's Eternal series are also featured throughout the restaurants, bars, nursery and gym.
Do you need help with a project?
Contact our specialists for advice
Do you need help with a project?
Contact our specialists for advice
"We feel a real connection with this outstanding material. It was something magical``.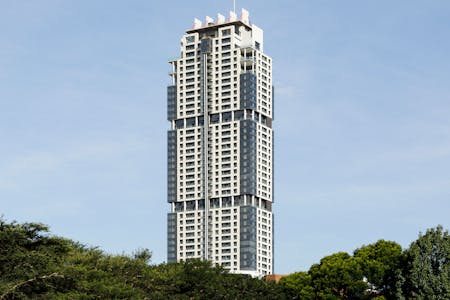 François Pienaar
Co-Arc International Architects Inc
Cosentino's materials used in this project
Related Flagship Projects