Case Study
Dekton's versatility takes the form of a private villa
Maurizio Barbotti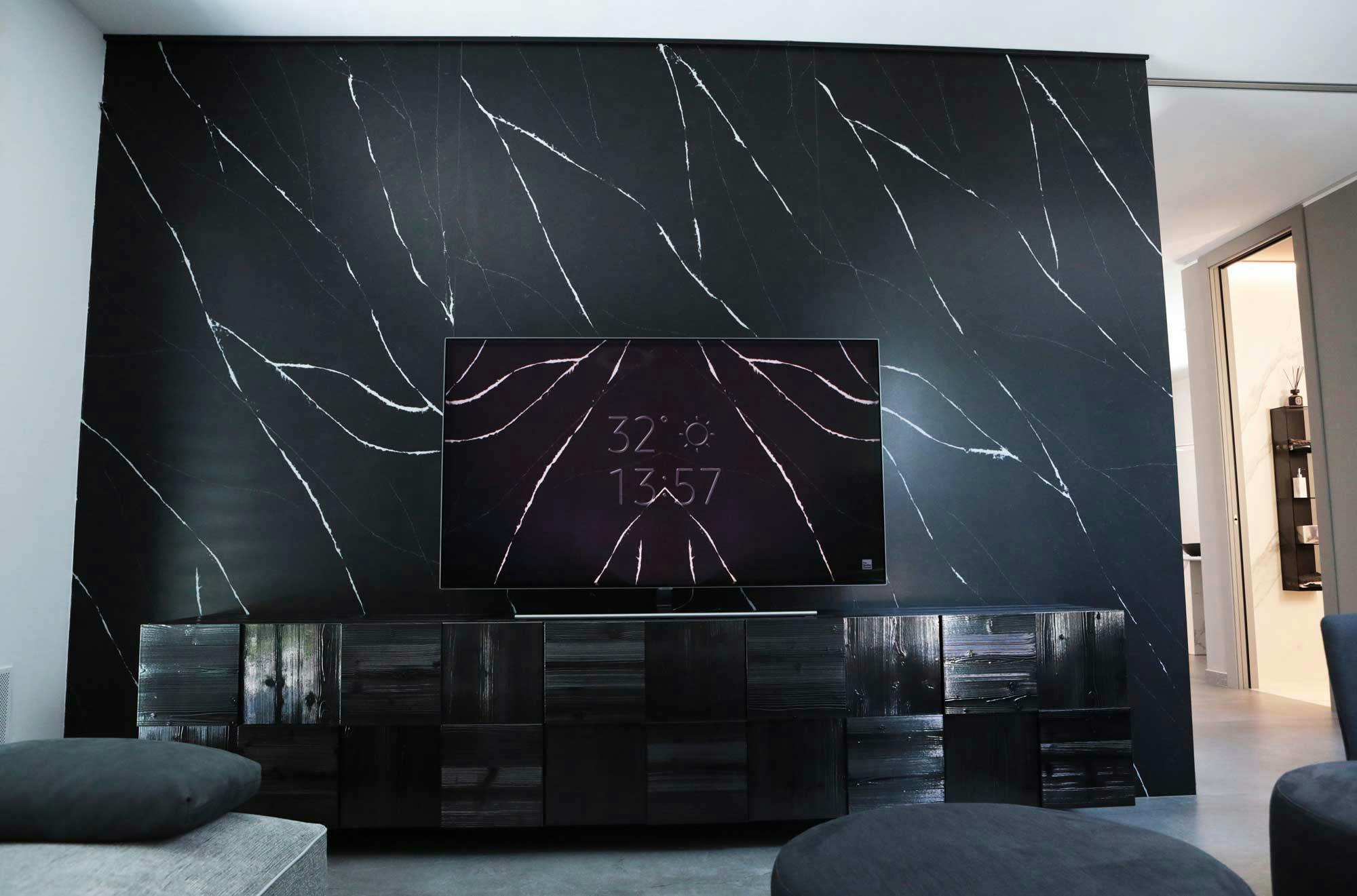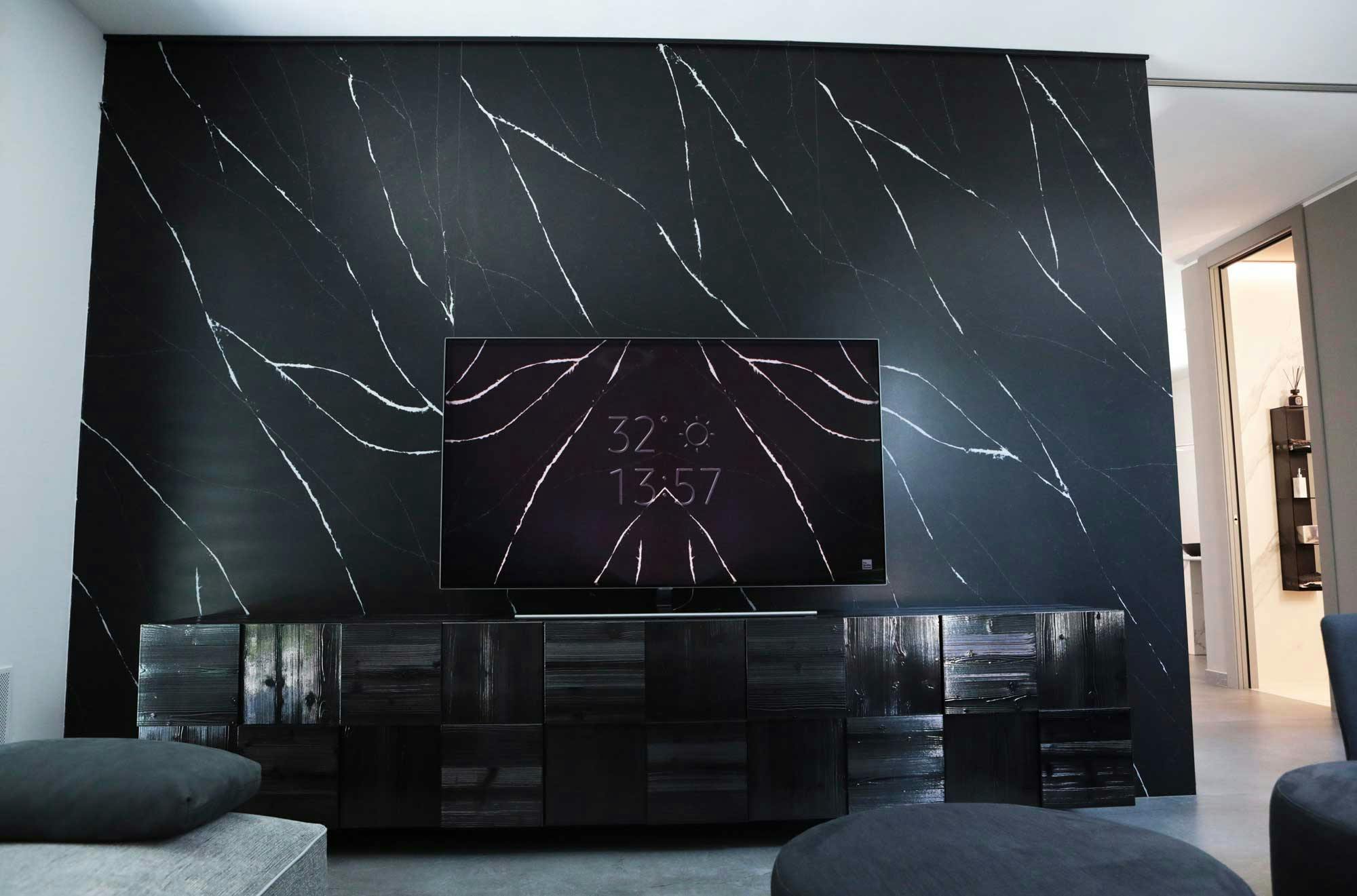 Location
Legnano, Milan (Italy)
Material
Dekton | Silestone
Color
Aura 15 | Opera | Kelya | Orix | Soke | Trilium | Et Marquina
Architecture / Design
Maurizio Barbotti
Application
Bathroom flooring and cladding | Living room | Indoor and outdoor stairs | Kitchen | Terrace
When the architect falls in love with a material
In 2017 the Milanese architect, Maurizio Barbotti, was looking for a material that was more than plain ceramic and with high resistance both indoors and outdoors. Barbotti had just started his most personal project: the building from scratch of a private villa in the small town of Legnano, located a few kilometres from Milan.
It was during this research process, while walking around the Salone del Mobile, that he discovered Cosentino. It was certainly love at first sight. Cosentino had just launched the Industrial Collection at the Milan Design Week, and Barbotti found in it the perfect choice for the flooring and cladding of his new house, which he used in different colours, thicknesses and formats.
Do you need help with a project?
Contact our specialists for advice
Do you need help with a project?
Contact our specialists for advice
``I would like to highlight the versatility of the chosen materials, used in harmony with every space. Dekton and Silestone have their own language".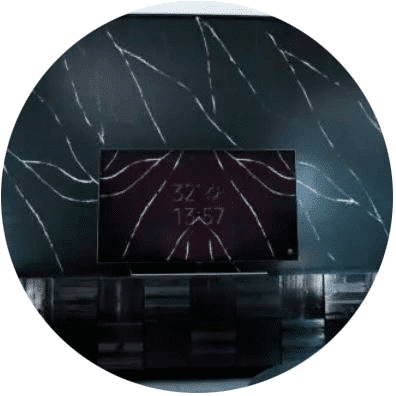 Maurizio Barbotti
Architect
All Dekton's possibilities in interior design
Barbotti's Villa is part of a complex of six small houses. In the early stages of project specification, the architect stressed the importance of choosing materials that could speak for themselves. He found in Dekton a strong and resistant material perfect for open spaces and, at the same time, flexible to adapt to all kinds of designs.
In this way, Dekton was used in Villa Barbotti in different colours and finishes, from the flooring and cladding, to different areas of the house: kitchen, bathrooms, bedrooms and living room. And last but not least, it's worth giving a nod to the stunning Silestone colour Eternal Marquina - a luxurious black with white veins - as the highlight of the living room.
This interior design project is a great example of the use of Dekton and Silestone in a residential environment, as well as of the endless possible combinations in terms of thicknesses, cuts, colours, finishes... Cosentino always comes up with an ideal solution for every architect, interior designer or builder's creative project, no matter how challenging it may seem.
Cosentino's materials used in this project