Case Study
Dekton Slim, versatile look for Vitania Tower in Tel Aviv
By Alex Meitlis Architects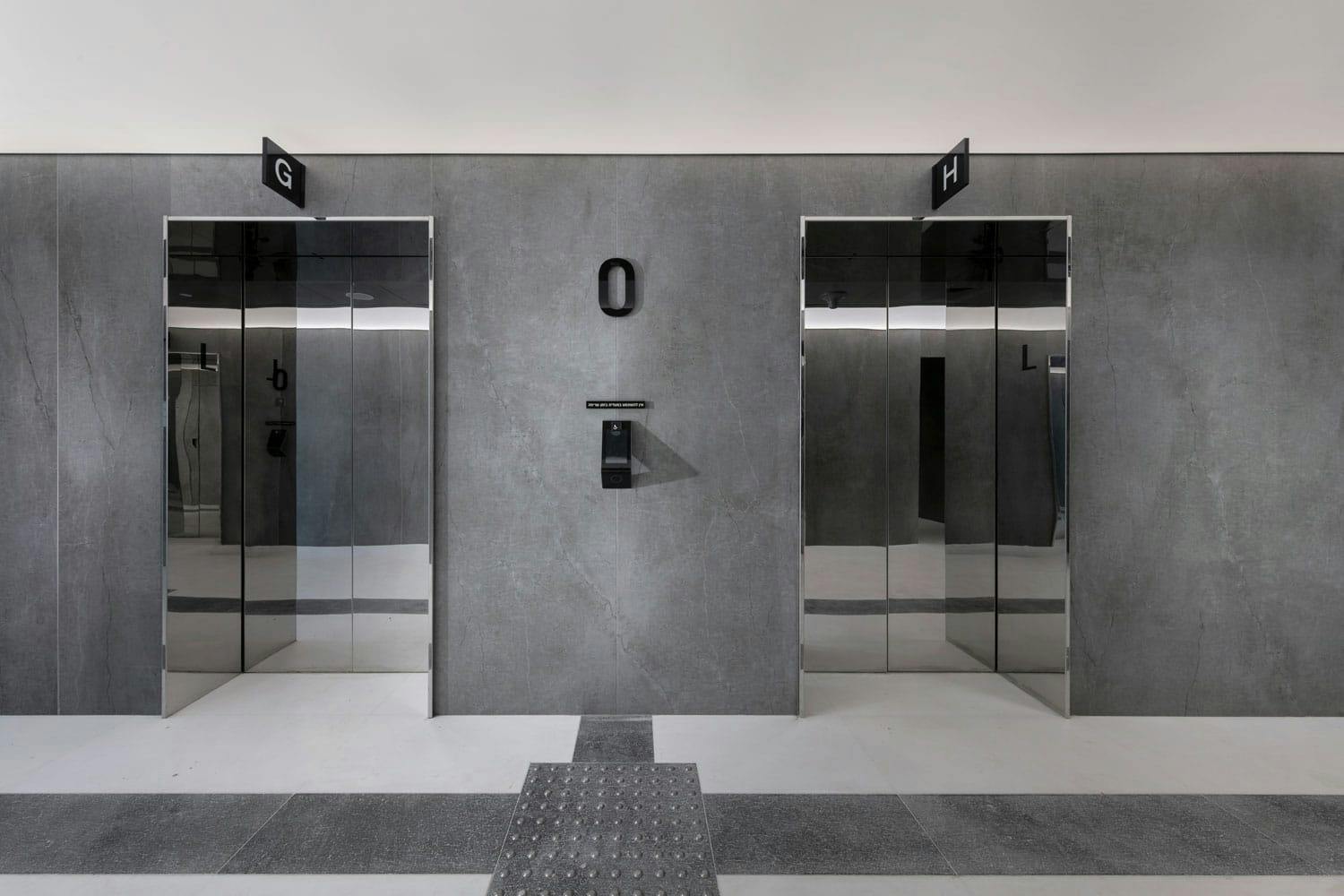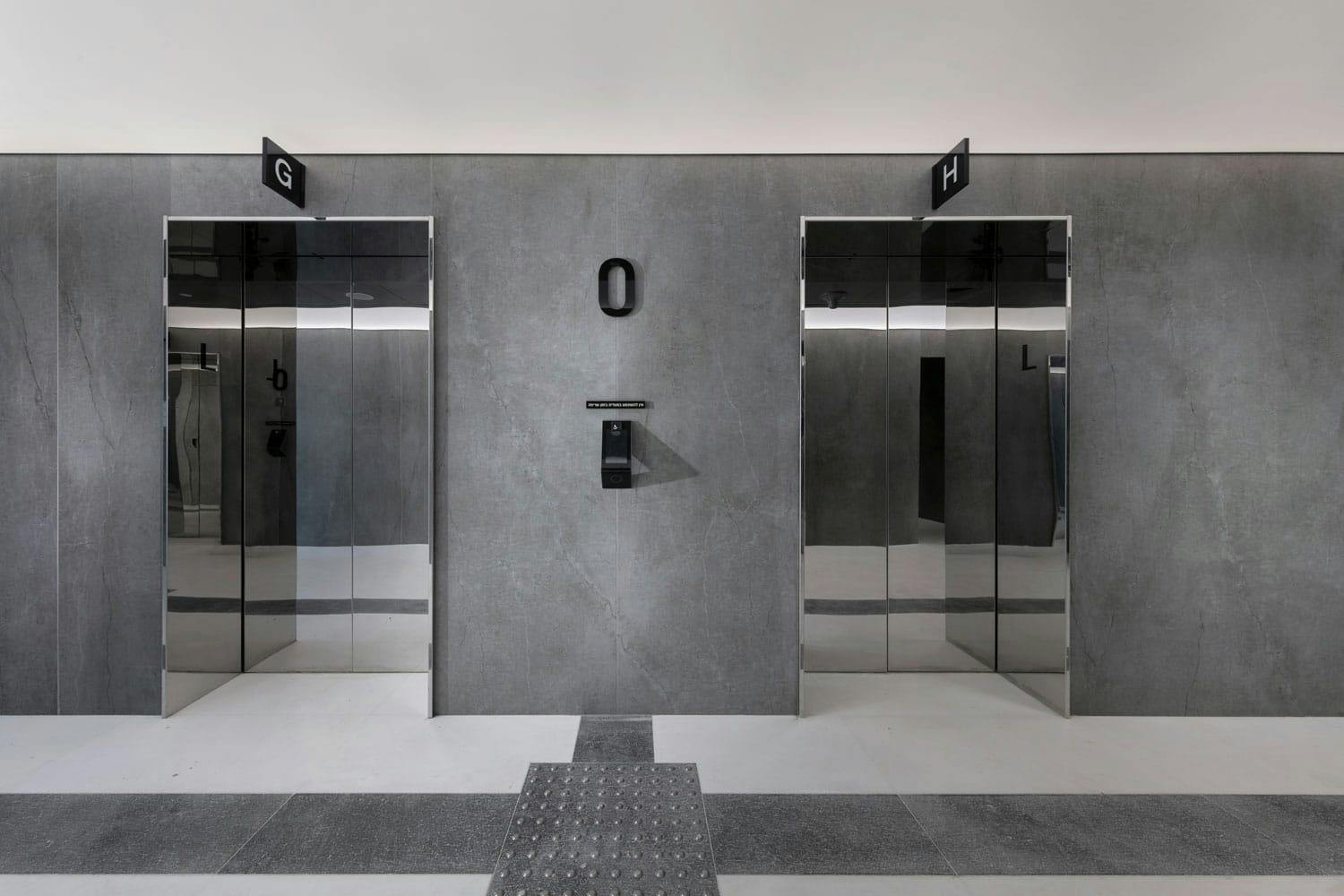 Location
Tel Aviv, Israel
Architecture / Design
Alex Meitlis Architects | Nielsen (collaborator) | Vitania (developer)
Application
Interior wall and door cladding
The lightness of Dekton, the aesthetics of concrete
In the Vitania skyscraper in Tel Aviv, which houses a showroom for Mazda and Ford cars, a new part has been added to the office area. The building boasts a multi-storey atrium with a huge multimedia screen, which overlooks the street and occupies the full height of the space.
For the cladding of this new part, the idea was to use a material suitable for working with large, thin slabs. It also had to be aesthetically pleasing and blend in well with the concrete finish of the rest of the tower.
Therefore, the material chosen was Dekton Slim in Soke colour, with an ultra-thin thickness of 4mm. This colour is part of the Industrial Collection and is inspired by classic cement, perfect for the modern finish that the architect wanted to achieve.
Do you need help with a project?
Contact our specialists for advice
Do you need help with a project?
Contact our specialists for advice
``It was wonderful to be able to visit the factory and see all the colors in large size``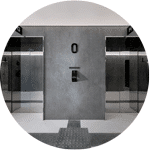 Elad Cohen
Alex Meitlis Architects
A skyscraper with a focus on sustainability
Vitania is an office tower situated in Tel Aviv, Israel. With its 17 storeys and 19,500m2 built above ground – plus 3 storeys of parking below ground level – it rises majestically above a beautiful green area. Not surprisingly, the tower meets the strictest technical specifications and sustainability criteria to save energy and money, challenges that the BREEM-certified Dekton has helped to overcome.
Visually, the building has a luxurious lobby and offers its users the possibility to configure the office according to their needs. The building is attractive for its simplicity, achieved in part by the use of concrete and clean, straight lines. In the new part, the walls, floors and doors of the lobby were clad with Dekton, achieving greater uniformity. 'The building itself is a contemporary building and the desire was to convey modernity and cleanliness, both in the main lobby and throughout the floor. The colour we chose (Soke) perfectly matches the experience we were looking for,' explains Elad Cohen, architect at Alex Meitlis Architecture and Design.
In addition, as a certified fire-resistant material, Dekton helped to provide the extra safety required for a colossal building such as the Vitania Tower.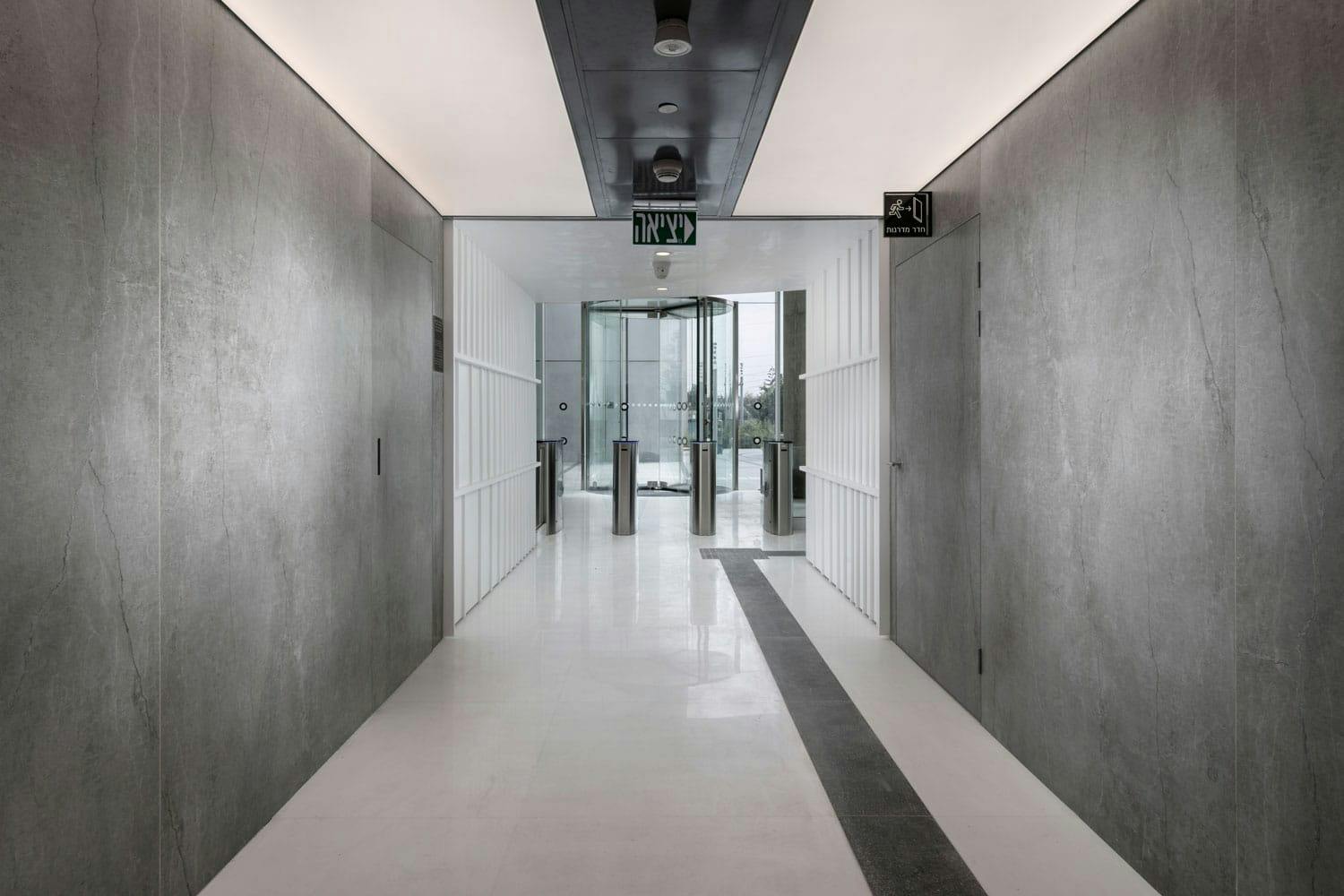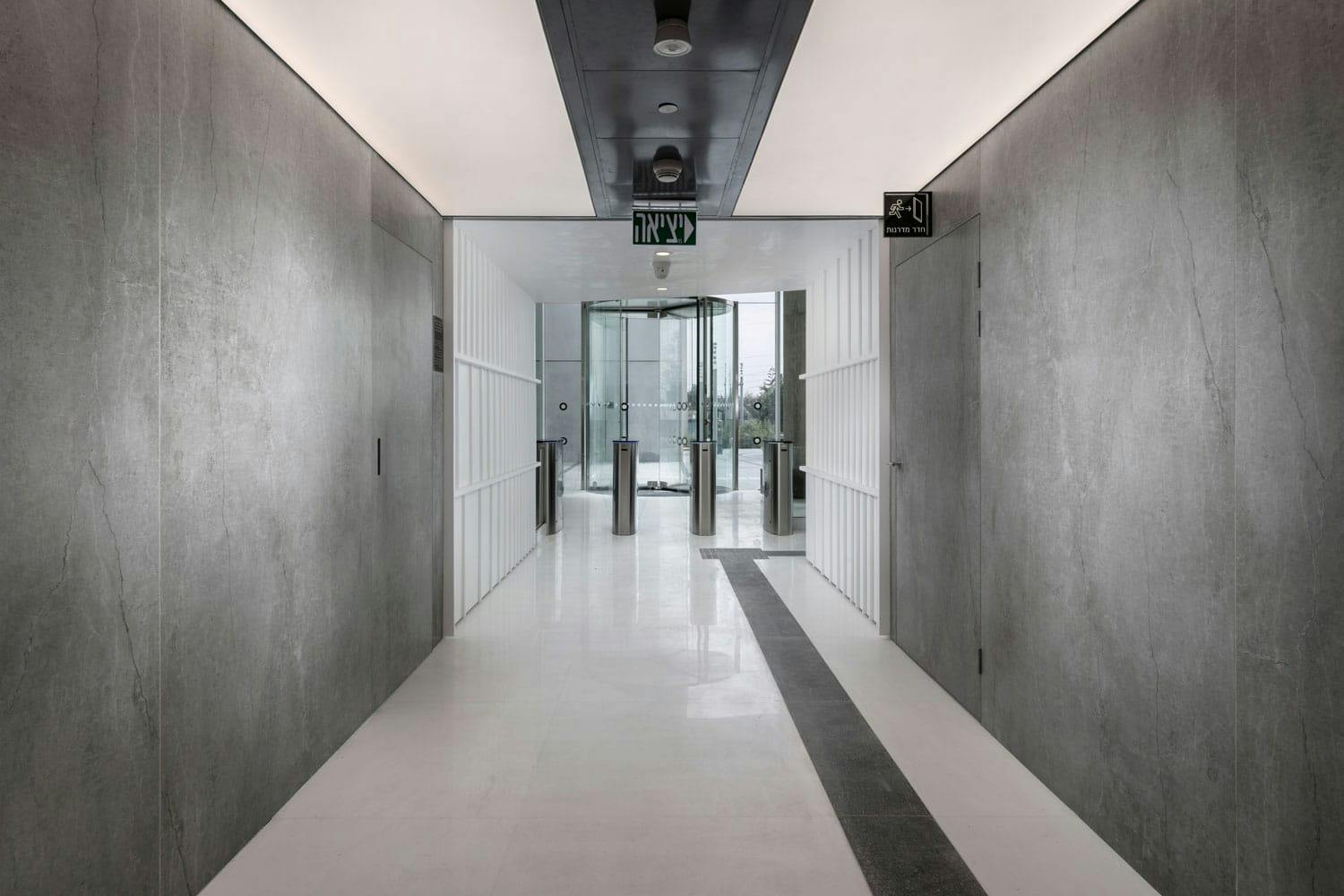 Cosentino's materials used in this project