Case Study
A "bulletproof" material for a monolithic facade
Glendale Supply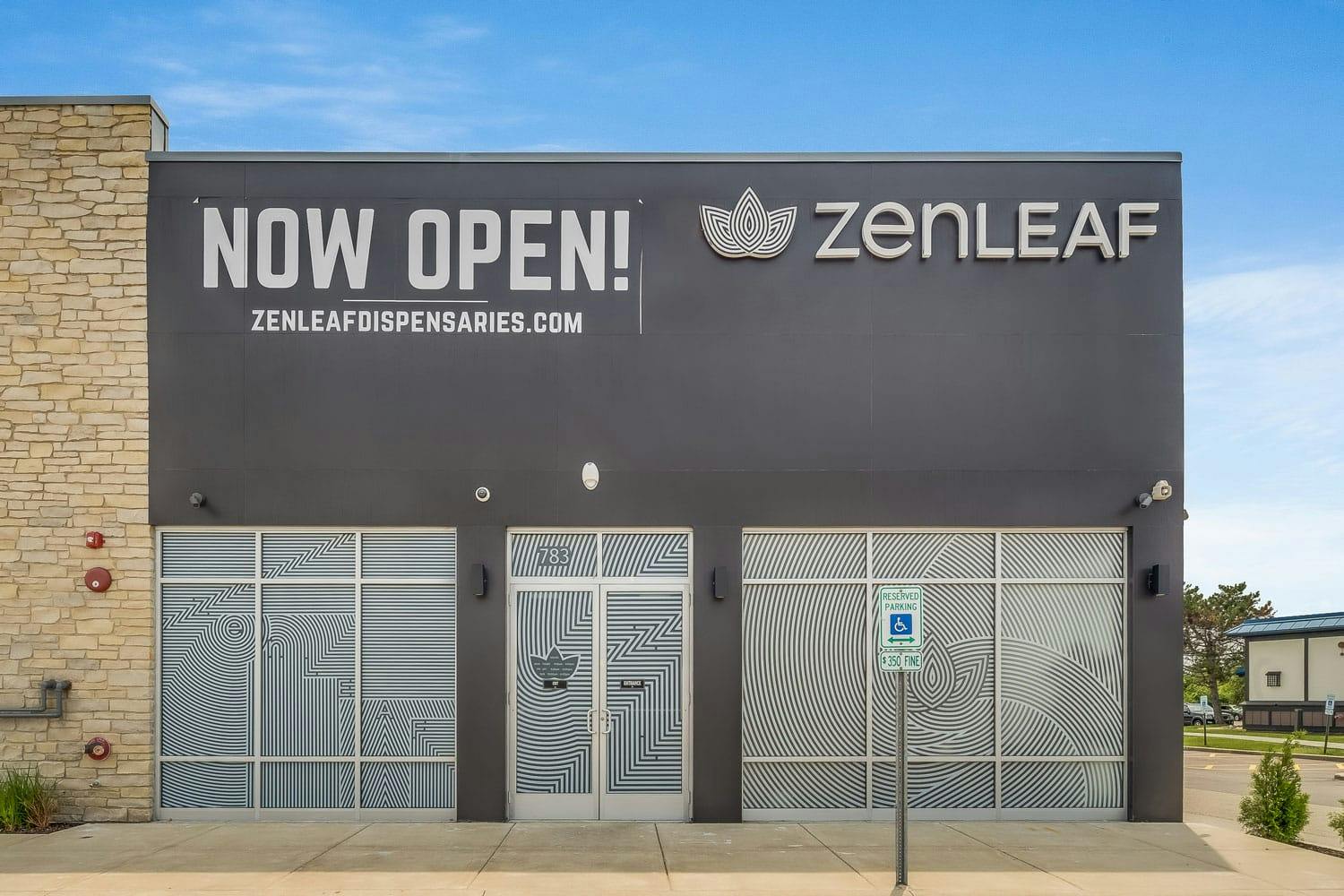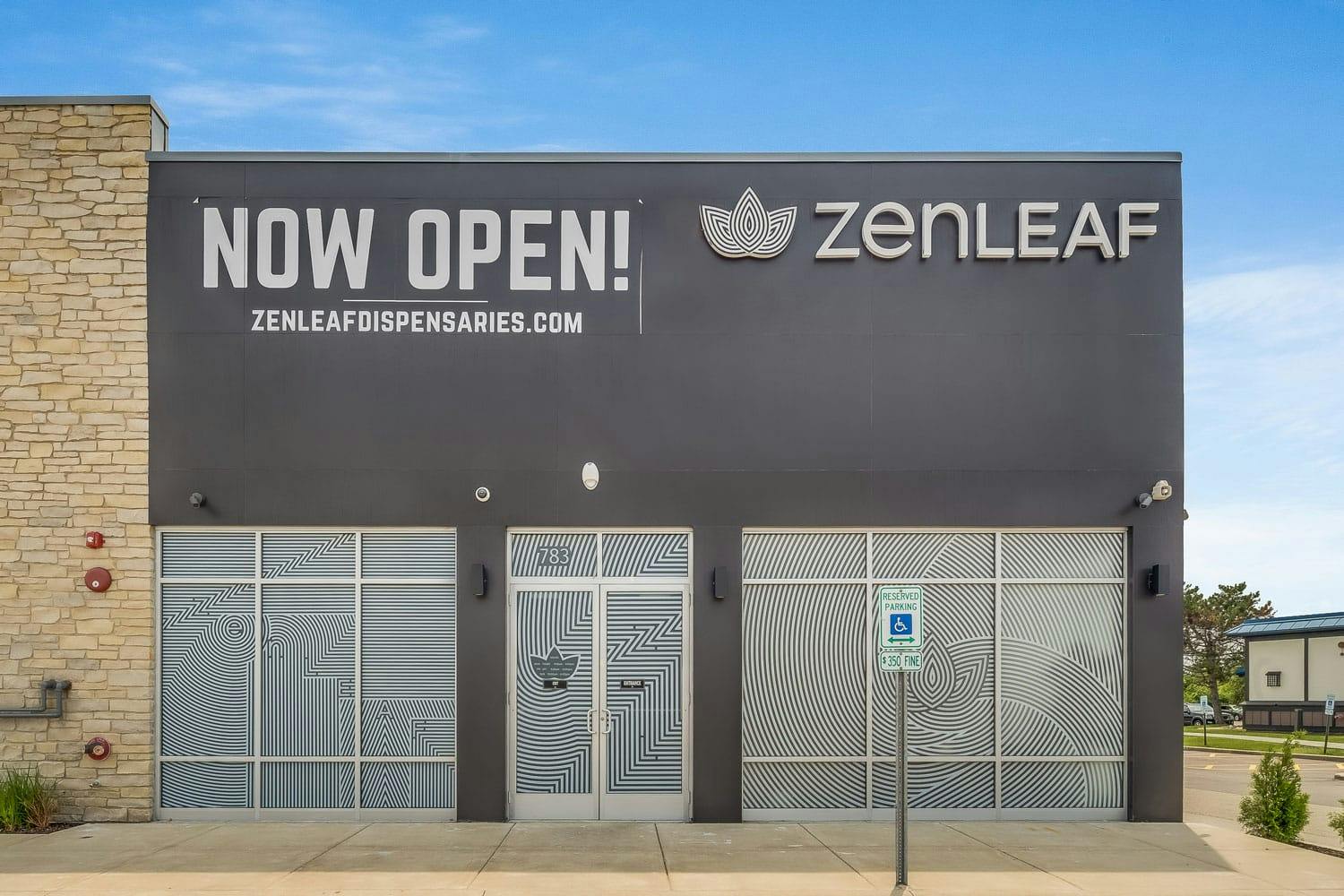 Location
Lombard, IL., USA
Contractor 
Glendale Supply
Application
Exterior Cladding Direct Adhere
Installator
Stone Systems of Chicago
A modern facade built to last
Few things are as awe-inspiring as an all jet-black facade. It creates an imposing aura that turns heads and makes jaws drop, and the Zen Leaf facade covered in Dekton Domoos is the perfect example.
The architect of Zen Leaf Dispensaries was looking to create a modern and sleek aesthetic for the facade of its Lombard, IL location and were introduced to Dekton by the general contractor Glendale Supply. When they saw the graphite black color of Dekton Domoos, they knew it was the perfect color and material for the project.
As fate would have it, the former Porsche retail showroom (now Peloton) is only a few miles down the road from Zen Leaf, and completely cladded with Dekton Domoos. The owner and designer visited the showroom saw first-hand the visual impact of Domoos when used as an exterior application. The rest was history.
A monolithic facade was achieved with large panels of Dekton Domoos with matching tight grout joints. This "bulletproof" material was perfect to withstand the harsh winters and hot summers of the greater Chicago area while also being unaffected by the large amounts of salt used to clean the streets during the winter.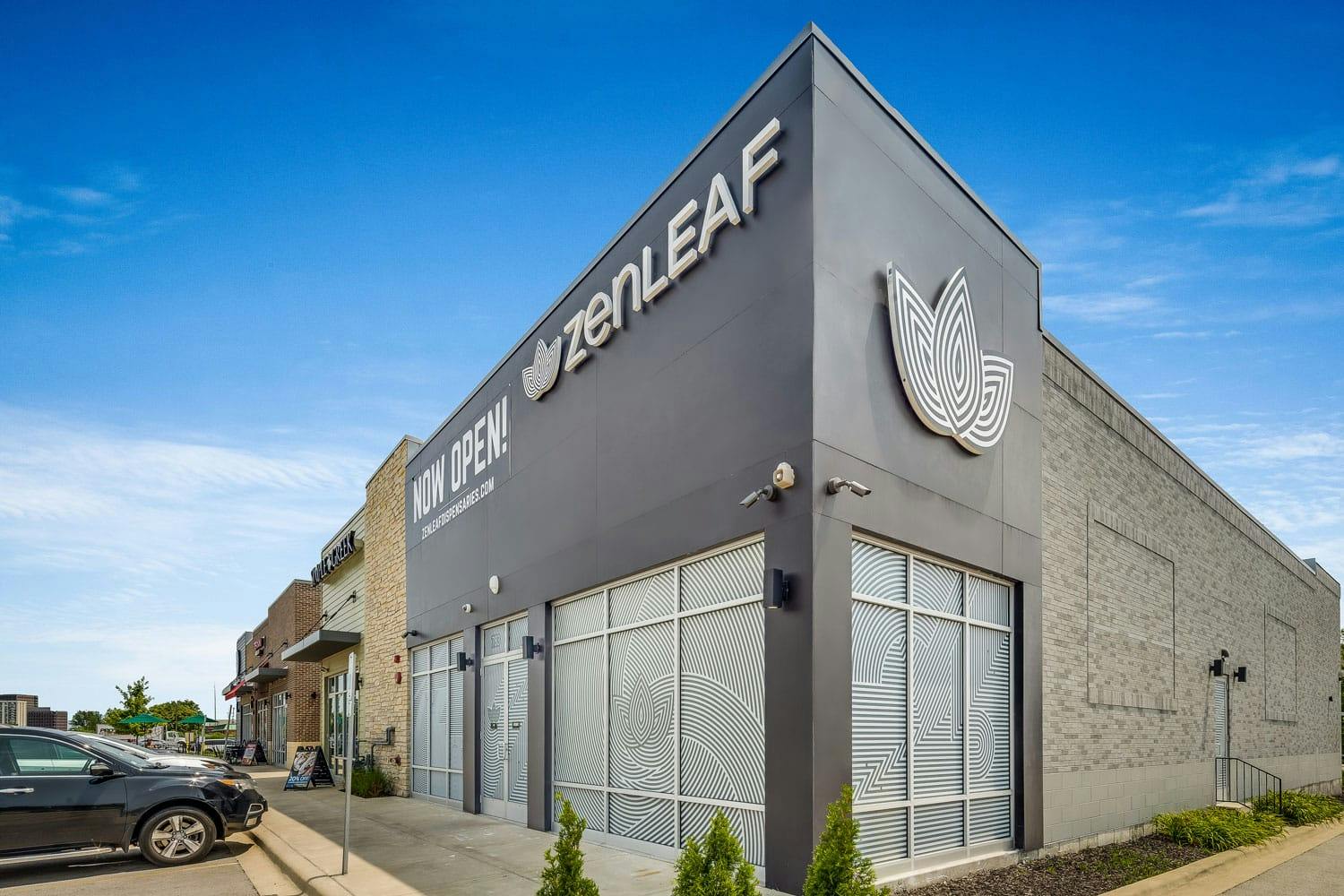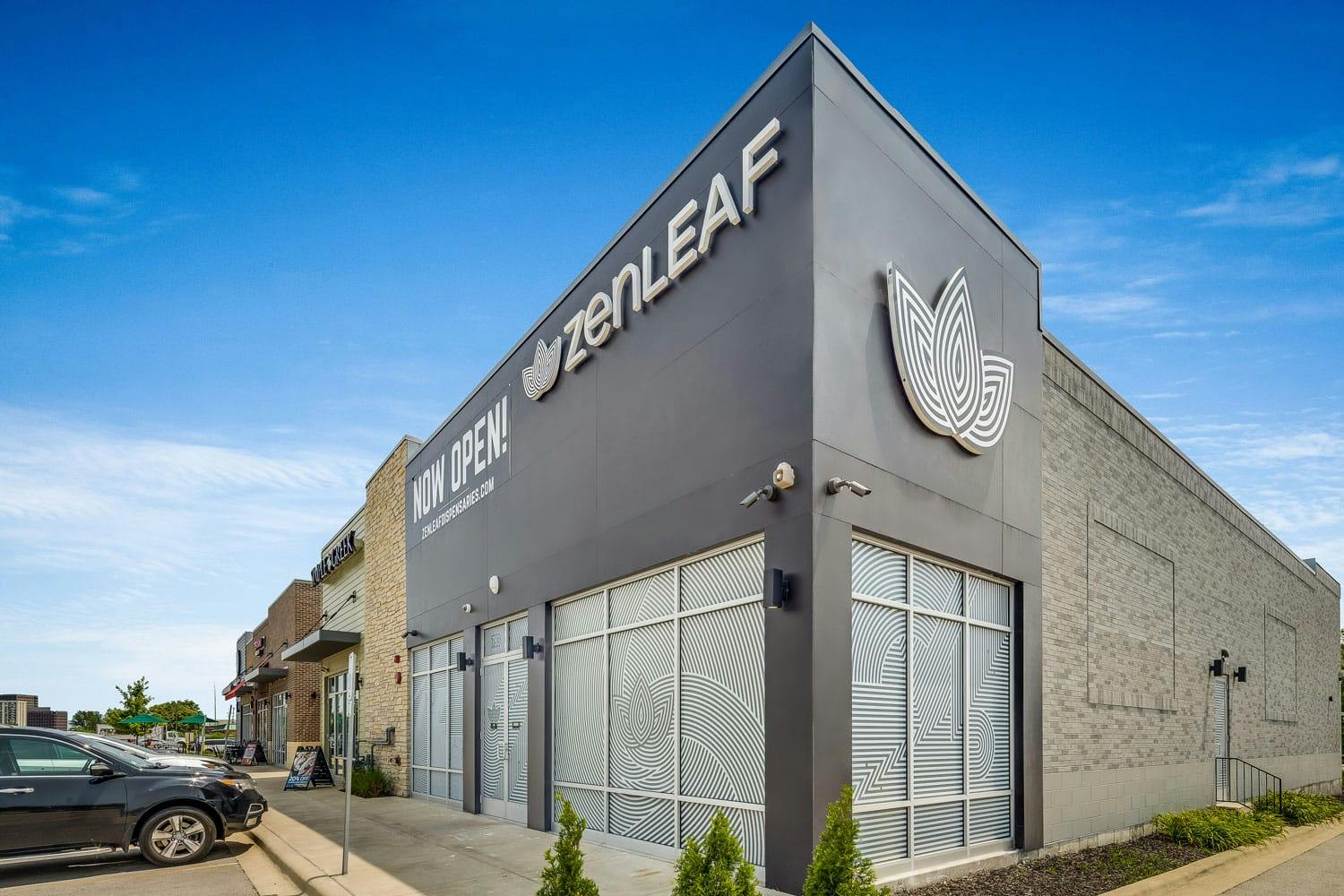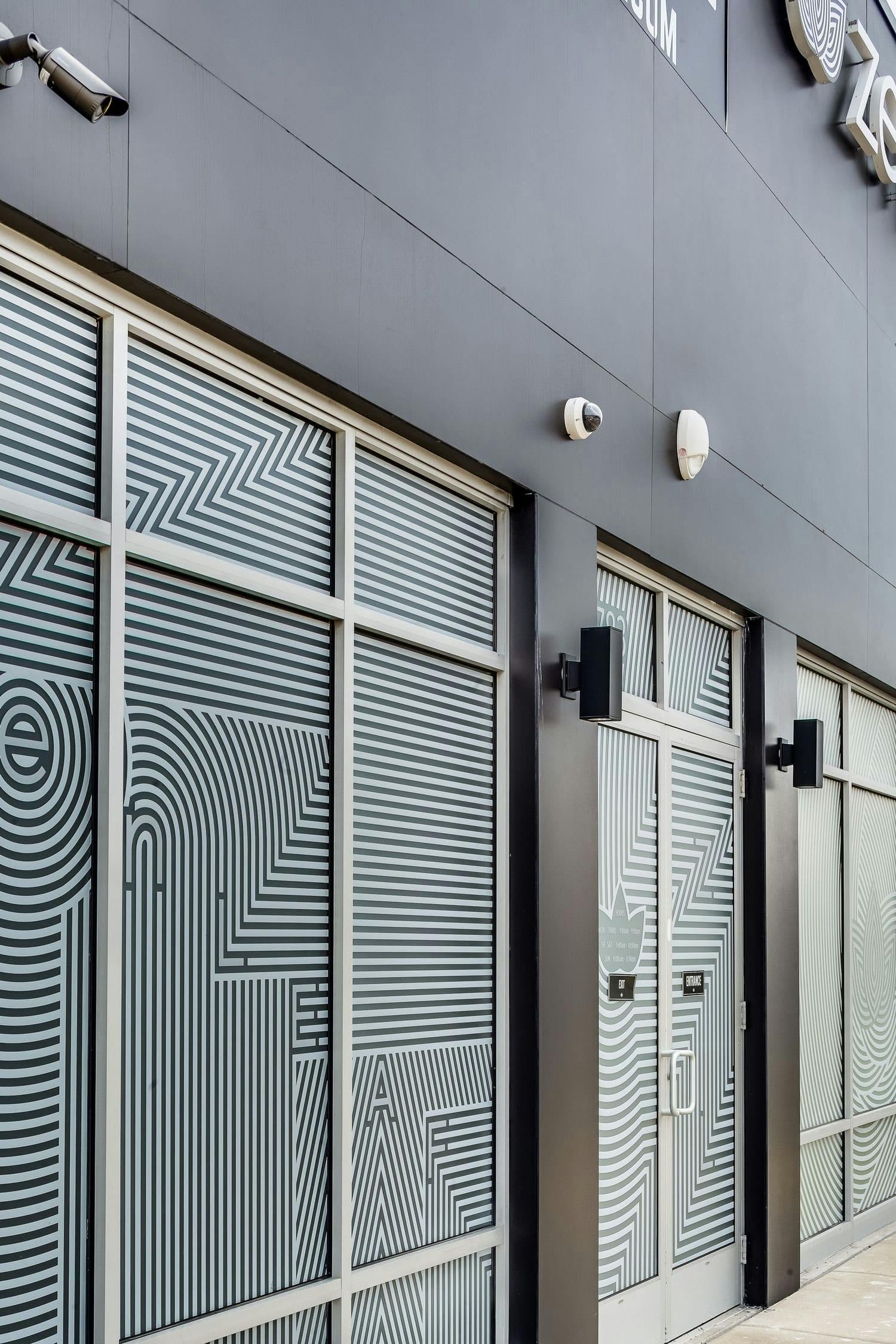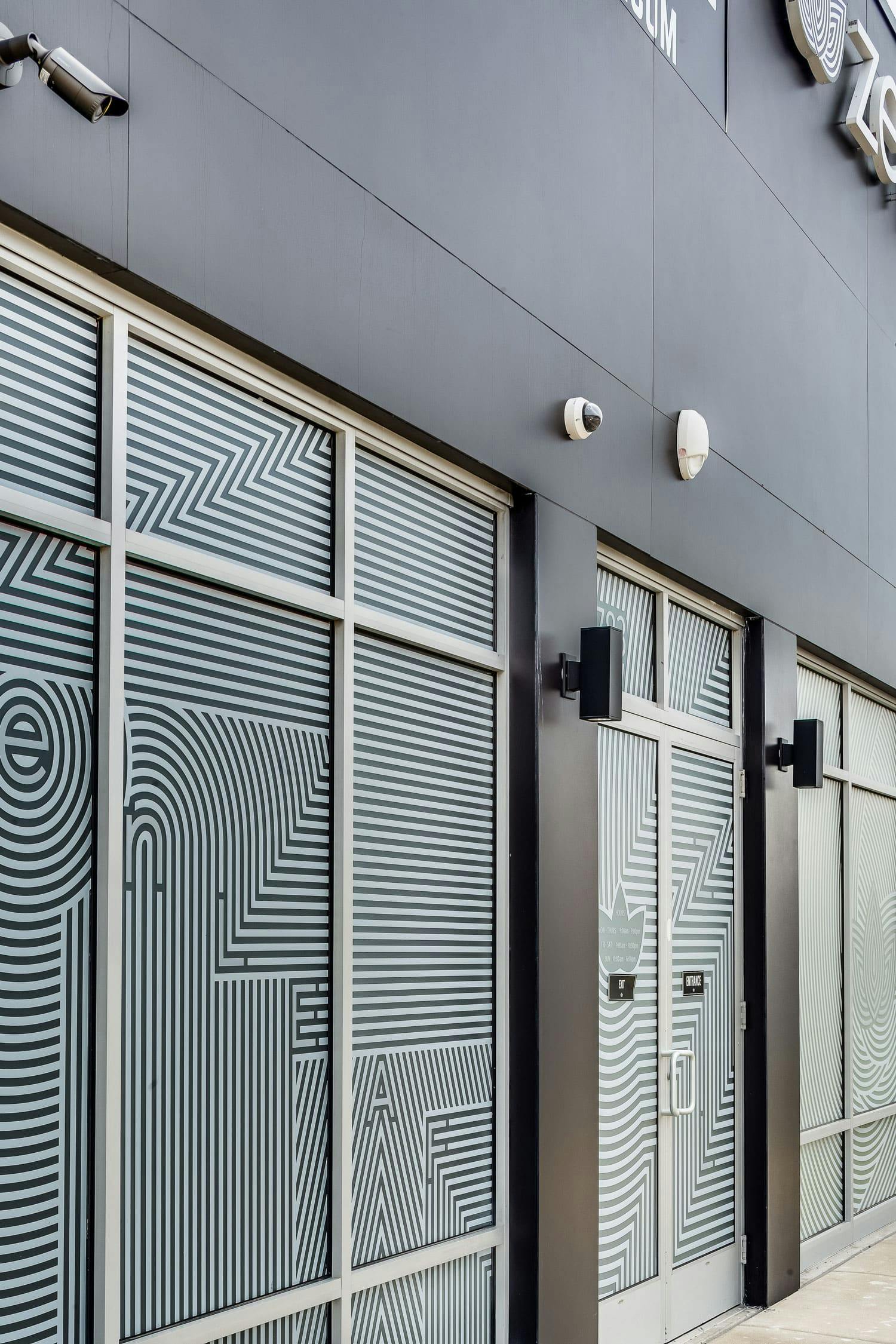 Adaptability as the key to success
As is the case with any project, there are installation challenges, but the installer Stone Systems of Chicago was able to adapt and use their expertise to find innovative solutions. The installation took place during the cold winter months and required direct adhere. The Stone Systems team provided a tent surrounding the scaffolding to maintain the required temperature for the thin set mortar to cure correctly. Additionally, they leveled the walls and built steps to accommodate the panels that they had cut.
This imposing all-black facade is guaranteed to turn heads and make a statement.
Do you need help with a project?
Contact our specialists for advice
Do you need help with a project?
Contact our specialists for advice
Cosentino's materials used in this project