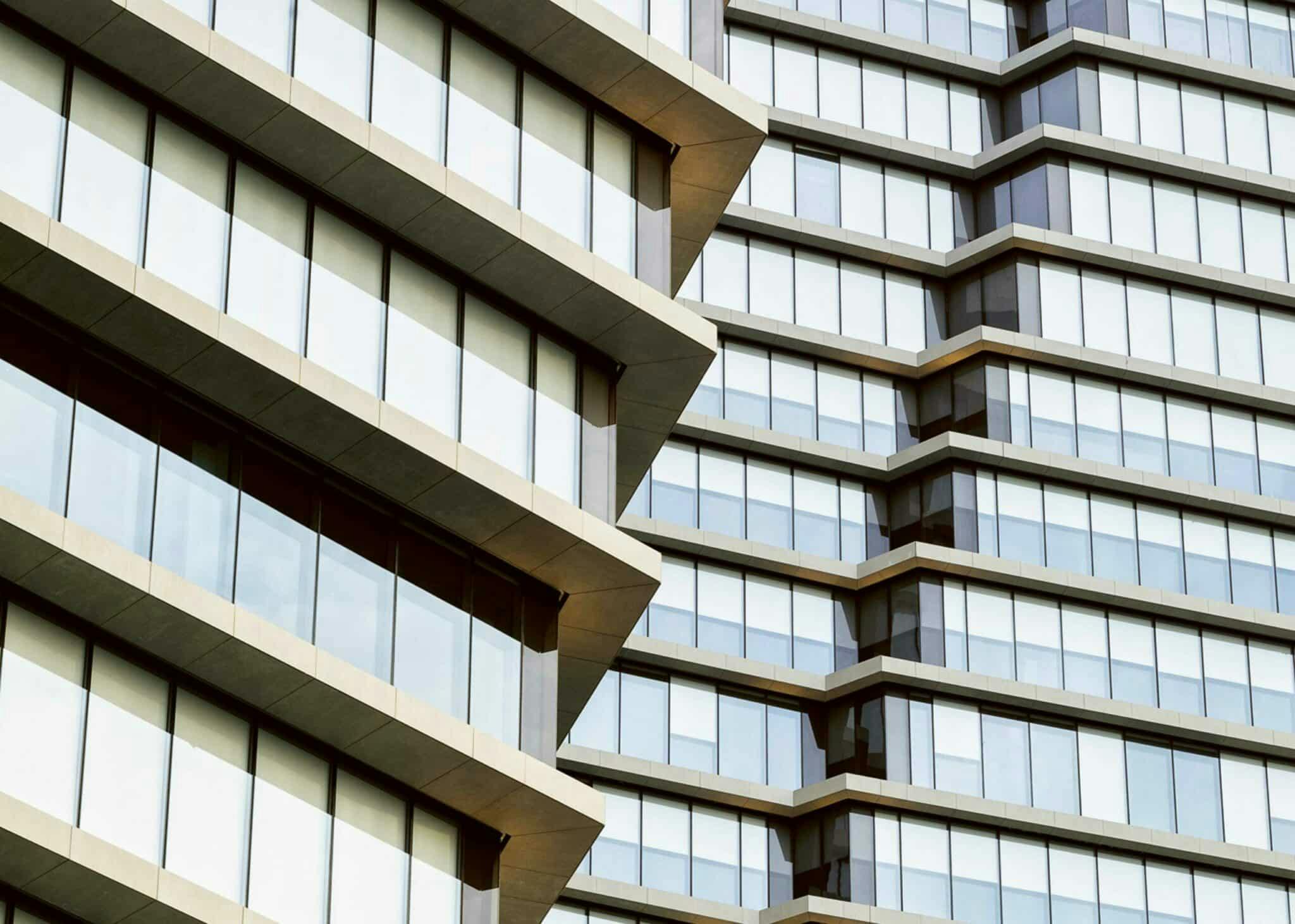 Dekton® extends its facades warranty to 25 years
With this extension, Cosentino endorses the high performance and versatility of its ultracompact surface for any façade project.

The warranty is accompanied by a high service capacity and personalized support that covers from the initial study of the project, to the execution and supervision.
---
Cosentino consolidates its presence in the façade sector with the extension to 25 years of the warranty(*) of its ultracompact surface Dekton® for these kind of applications, increasingly relevant in the company's business diversification model. The Dekton® use for facades had a 10-year product warranty until now. With this extension, Cosentino endorses the Dekton® high performance and versatility in a sector as regulated and technical as that of facades.
Likewise, Dekton® offers real added value in terms of sustainability, which is endorsed by milestones such as the Carbon Neutral product declaration for its entire life cycle since 2019; the Environmental Product Declaration (EDP®); or the recent"Zero Waste"certificate granted by AENOR. In facades, among others, Dekton® has the ICC-ES certification (USA) or ETA 14/0413 (European Technical Assessment) certification, and the CE marking verified by ITeC.
Dekton® is one of the current architecture products with greatest contribution in achieving a sustainable, energy efficient building that reduces the carbon footprint. It is a material that allows to obtain both LEED and BREEAM credits for façade projects, since it influences in fields such as sustainable spaces, environmental impact of the material, indoor environmental quality, life cycle impact or material efficiency.
The 25-year warranty(*), relevant to the material itself and its characteristics, is also accompanied by the high capacity for service and attention that Cosentino makes available to its customers. Service that ranges from the initial study of the project, with personalized assistance, to the execution and supervision that includes accompaniment and support on-site, training in the use and maintenance of each application, and assessment and monitoring of the final result.
Last, it is worth noting the Dekton® high versatility that facilitates its use to any project whatever the requirements. Dekton® can be applied in systems such as ventilated facades, curtain wall, ETICS, or bonded facades. In parallel, it has the flexibility to adapt to multiple fixing and construction systems in ventilated facades: DKT1 (undercut screws), DKT2 and DKT3 (metal profiles/point clamps in the groove of the workpiece edge), DKT 4 (visible clamps), DKBG (Mixed fastening -mechanical plus chemical-), DKR (means of rivets), DKC (chemical anchoring of parts on profiles), DKB (bonding of parts directly on the supporting wall) y DKS (facing on ETICS).
More info and access to Facades warranty letter:
https://www.cosentino.com/facades/
https://www.cosentino.com/dekton/dekton-25-year-warranty-cosentino/
(*) Warranty subject to the terms and conditions of the "Dekton® Façades Warranty" to be requested from Cosentino Global, S.L.U.