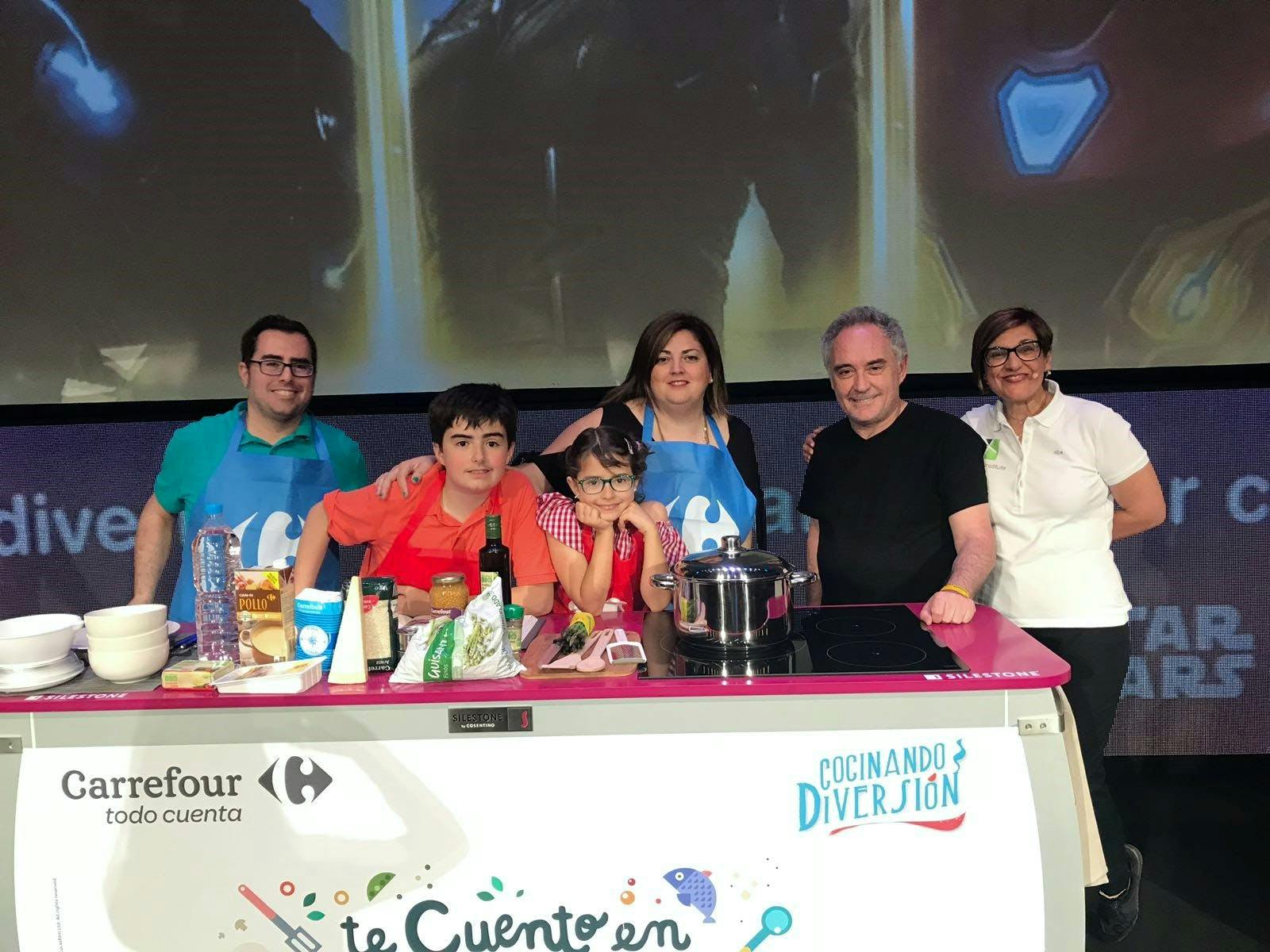 Silestone Institute with «Cocinando Diversión» contest
Tags: Silestone | 4 años ago | Written by: Cosentino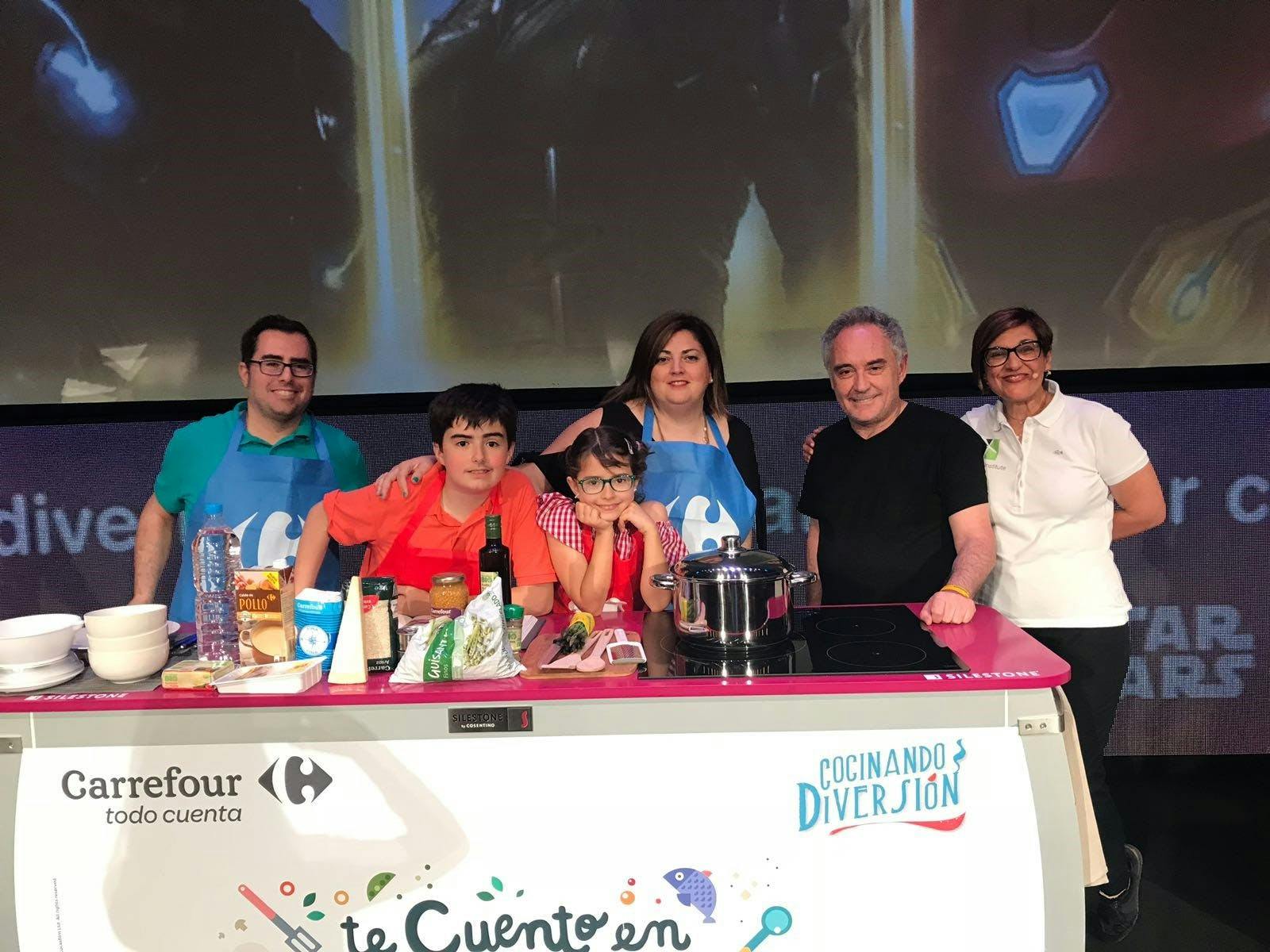 Silestone Institute has participated for the first time at the final contest of "Receteas para Superhéroes", where three families prepared a meal like chefs and they learned how to cook safety. Furthermore, this edition has counted with the presence of the humourist El Monaguillo who, accompanied by the chef Ferran Adri?, taught a masterclass that made the attendee's imagination fly. The microbiologist Maite Pelayo, expert from Silestone Institute, was the responsible for advising and teaching families different tips about how to get healthy food and she also explained some main lessons about taking care of the kitchen. During her intervention "Superconsejos para conseguir alimentos seguros", Maite has emphasised the main aspects to take into account when buying food, preserving food, cooking and eating in kitchen's space.
Maite Pelayo: "The best way to have fun while cooking and eating healthy is, without any doubts, doing it with family".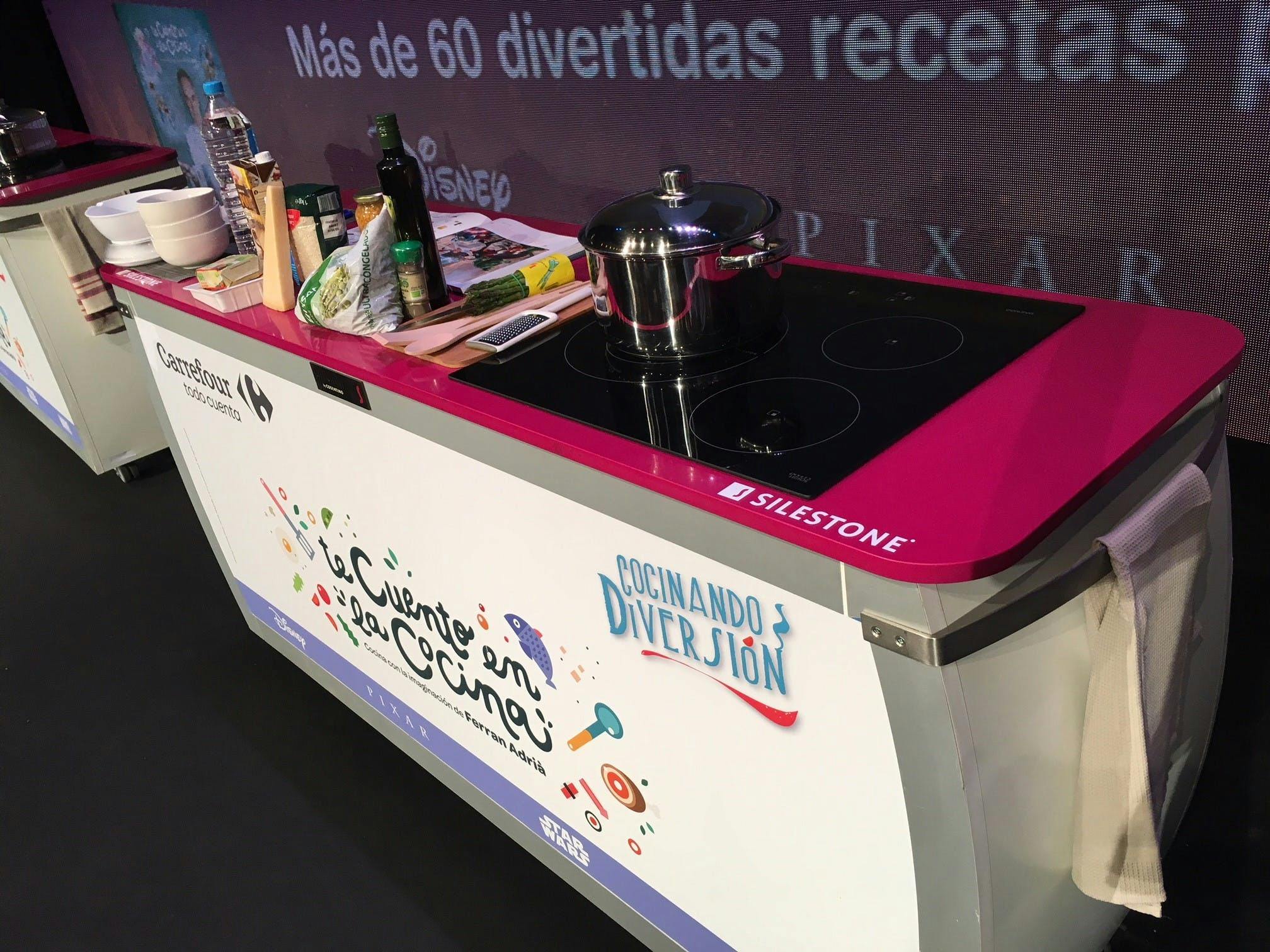 During the final, the three families elaborated their recipes above portable kitchens equipped with worktops from Silestone.
Santiago Alfonso, Marketing and Communications Manager of Cosentino Group: "Provide advices about healthy habits and the caring of the kitchen is one of the main objectives of the Silestone Institute, then to be part of these kind of activities allow us to continue transmitting knowledge about kitchen's space".  

NdP_Silestone Institute participates in the final contest Cocinando Diversión