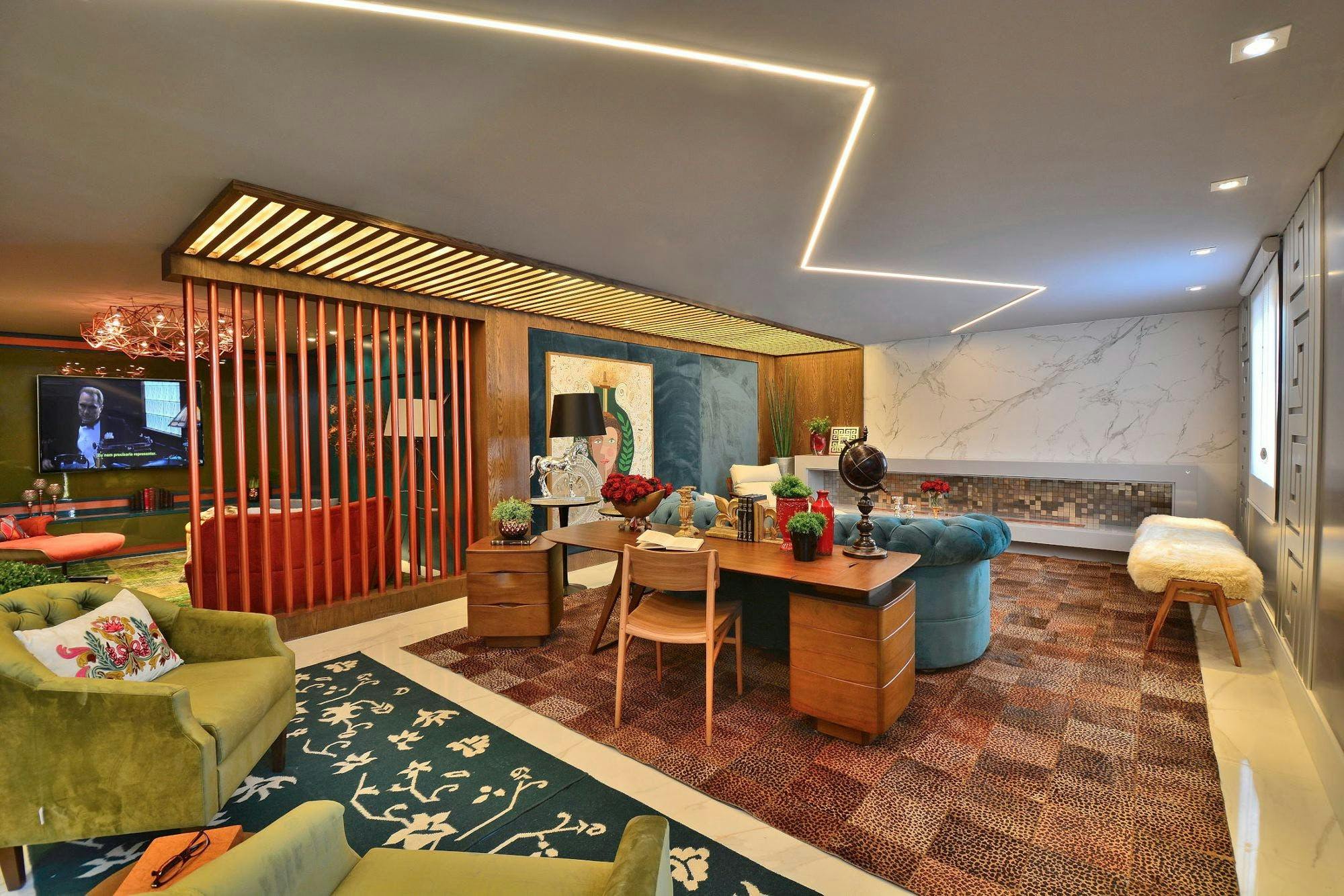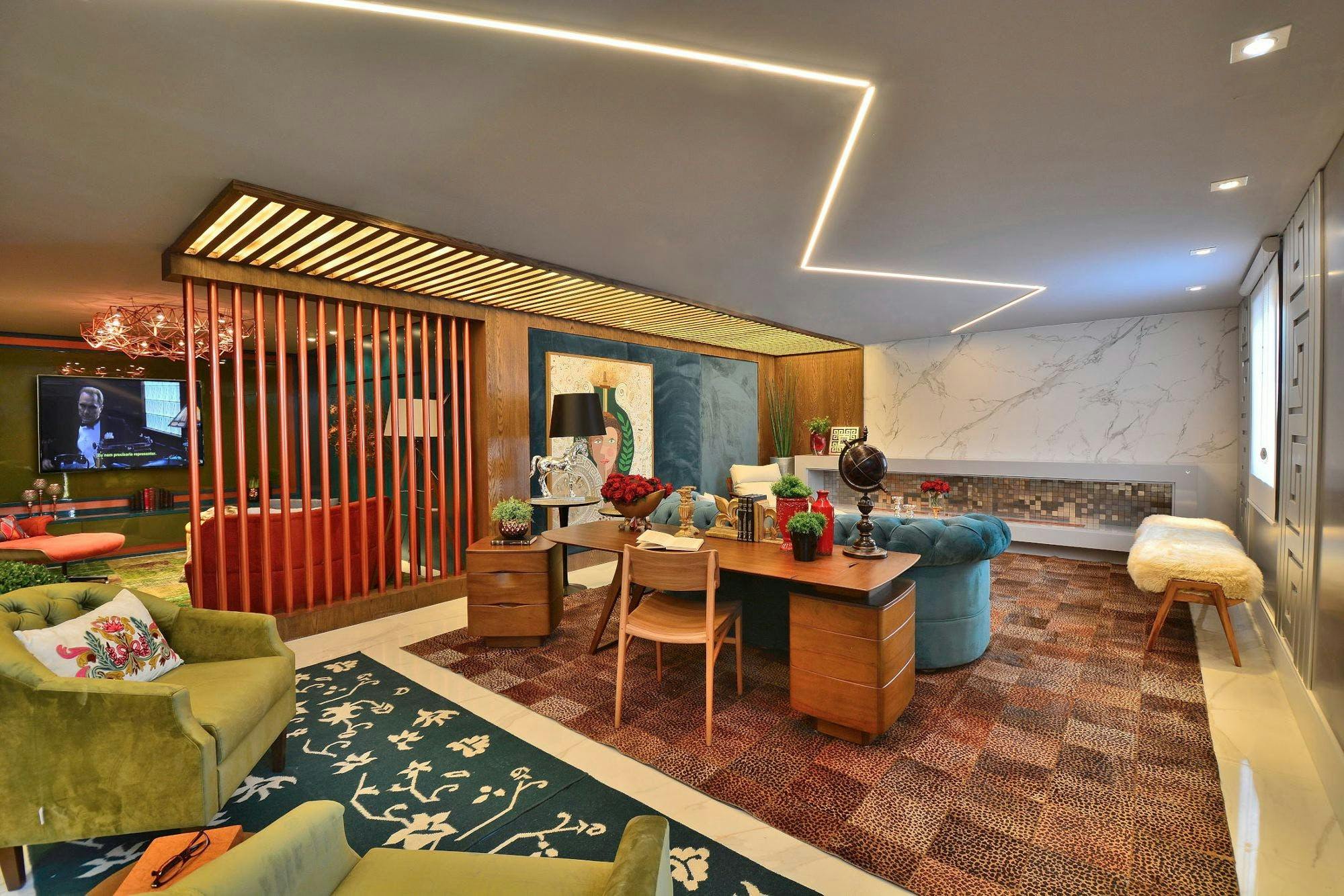 Achieve a Grandmillennial style in your living room
If you love fusing vintage and modern styles, as well as the 70s and 80s home decoration featured in popular shows, you can consider yourself a grandmillennial. This trend emerged around 2019 in the United States among young millennials, who were nostalgic for the decoration of their grandmothers' houses, and its popularity has spread thanks to social networks such as Instagram and Pinterest.
More than a style, it can be considered as a cultural movement, as it was the case with the hipsters. Here we take a closer look at the meaning of this term and tell you how you can bring it into your living room.
What is the Grandmillennial style?
The Grandmillennial style is a response to the prevailing minimalist and mid-century aesthetic that has dominated interior design over the past few years. It is a way of life and also a trend in interior design that was born among millennials and that borrows elements from their grandparents' homes, bringing them up to date and combining them with other styles.
As is often the case, this trend is influenced by the fashion world, where the granny chic style has become popular, first among luxury brands, and later among low cost brands.
The Grandmillennial style features very unique elements such as Victorian furniture, embroidered fabrics, crocheted cushions, wallpaper with floral motifs… Many of these items are often found in vintage furniture markets and antique shops or are passed down from generation to generation.
Interior spaces full of colour and personality
In opposition to the prevailing minimalist style, serene and based on neutral colours, some young lovers of traditional decoration decided that their homes should tell a story when walking through their doors. They do not want impersonal spaces and take inspiration from elements of old houses with which they feel most connected.
This style allows young people to convey their personality to their homes, giving their interior spaces a story to tell and bringing back the history of their own families through inherited pieces of furniture and decoration.
As we have mentioned in other articles, we can generate emotions and give character to a room through the use of colours. The Grandmillennial style is characterised by a palette of bright and vibrant colours, such as green, red and blue, as well as decorative patterns such as vichy checks and floral motifs, and fabrics like velvet.
Ideas to give your living room a Grandmillennial style
If there is one place in your home where you can unleash your creativity, that is the living room. It is the place where you welcome your guests and where you spend the most time with your family and friends, and it is probably also the place that says the most about you and your personal style. People who choose a Grandmillennial style are not only looking for a functional and comfortable living room, but they also want to tell their own and their family's history through the decoration, travel souvenirs, paintings, antique furniture…
If you are thinking about renovating your living room and are considering choosing a Grandmillennial style, here are some keys to success. And don't forget to add your personal touch!
Choose design surfaces with a marbled pattern and lots of character for the flooring and claddings to add a classic and luxurious touch to your living room. Sensa by Cosentino offers unique natural stones full of character such as Vancouver, Orinoco and White Macaubas.
If you are looking for the look of natural stone but with the performance of Silestone and Dekton, we have the perfect colours for you, such as the new Onirika Collection, designed by Nina Magon and available in shops from September 2022.
Don't hesitate and add a decorative fireplace in natural stone or Dekton to give your living room the ultimate touch of classic glamour.
Combine contemporary furniture with Victorian style furniture made of solid wood with striking upholstery. A beautiful bottle green velvet sofa will add the granny chic touch you are looking for.
One of the most characteristics features is the hand painted floral motifs on walls and fabrics. The use of colourful and flowery cushions or curtains will make all the difference.
Add some traditional Chinese decorative porcelain in the form of lamps or vases. You can probably find them in vintage flea markets or at your family's home in the countryside.
Combine classic style with contemporary decorative metal details for an updated look.
To convey your personal story to the design, include family memorabilia, furniture inherited from your grandparents' old house in the village, oil portraits and souvenirs from your travels.