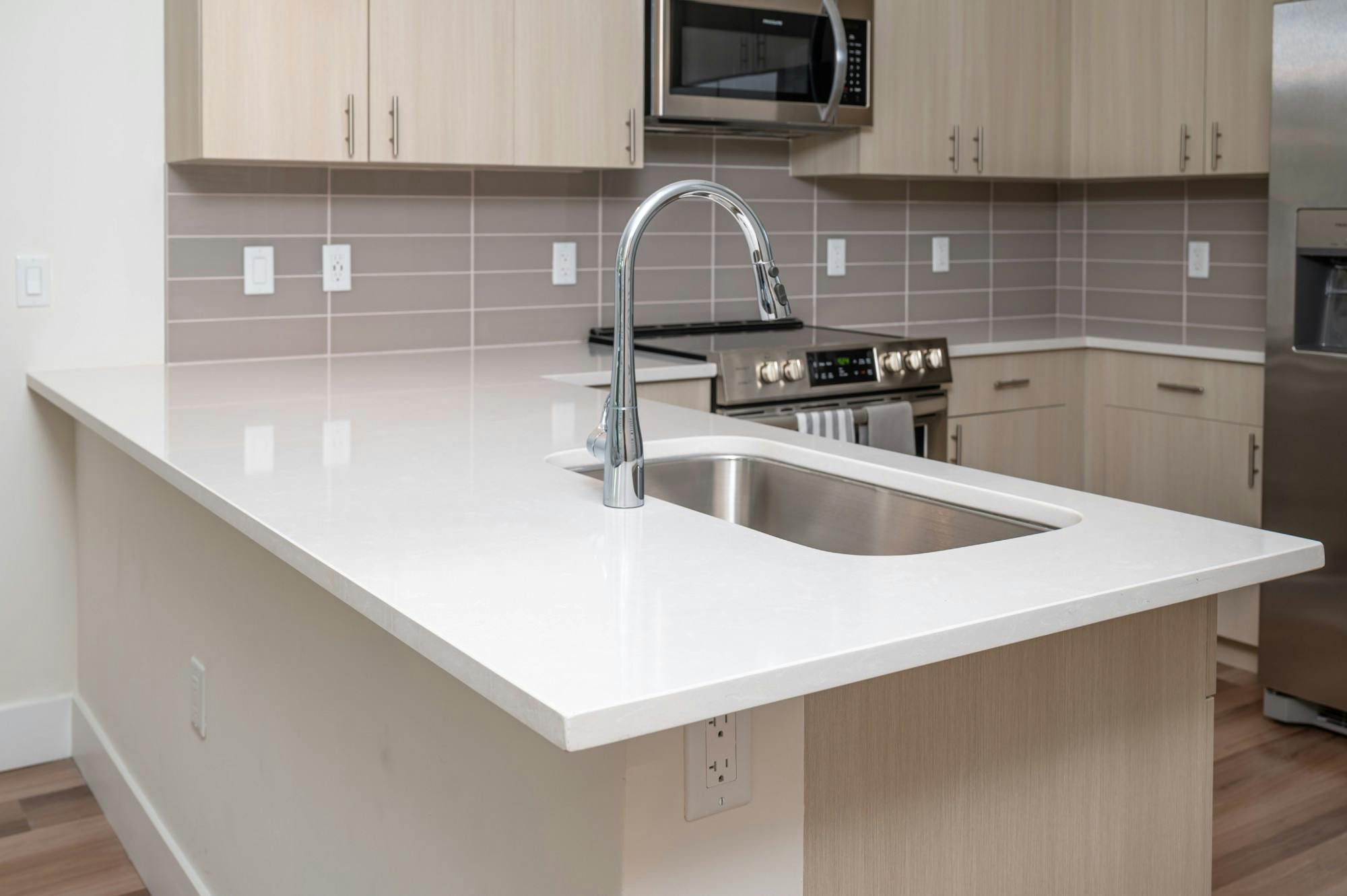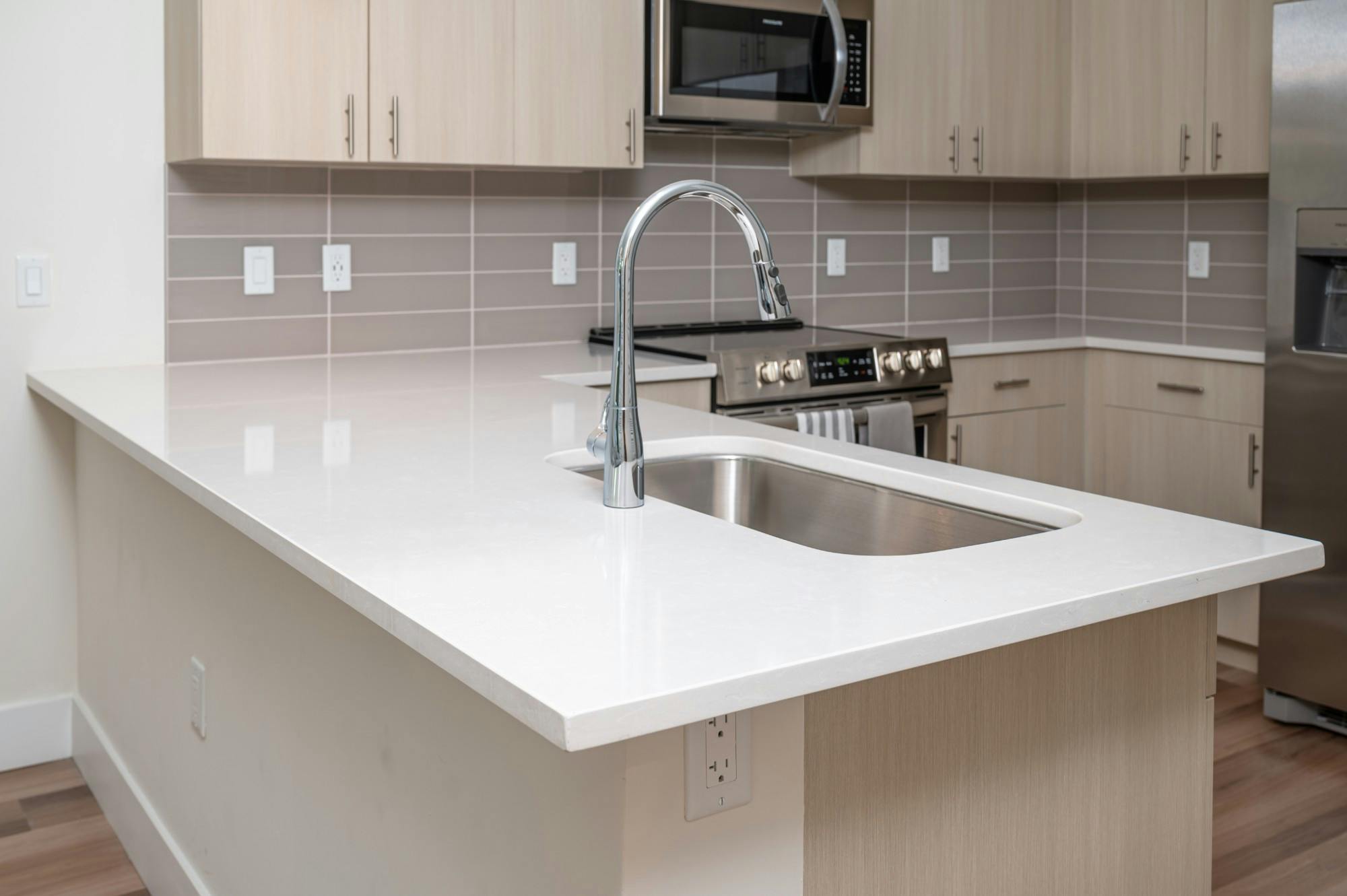 Timeless elegance in West Palm Beach
Top Homes
Timeless elegance in West Palm Beach
Spina O'Rourke + Partners Architecture and Interior Design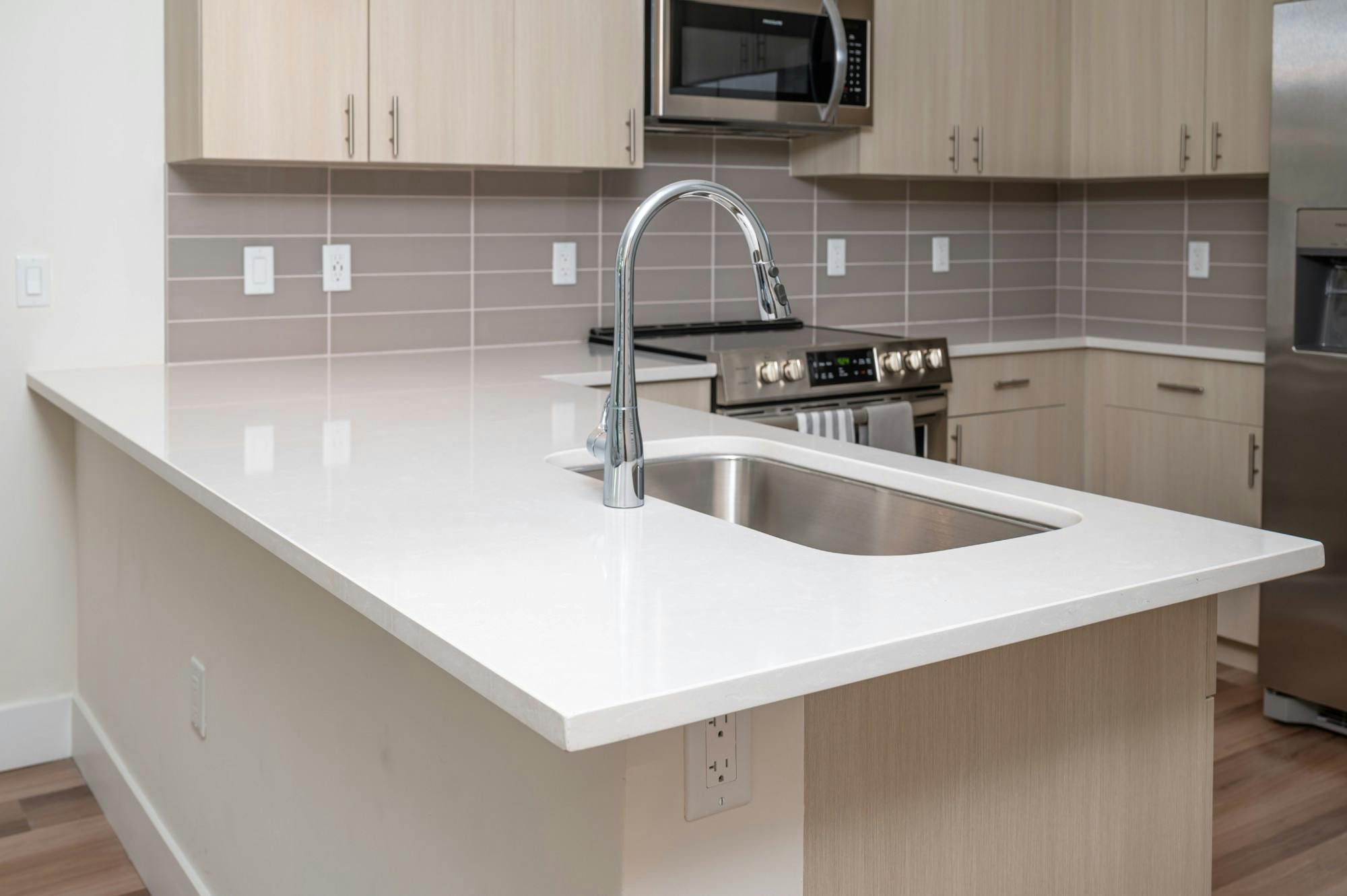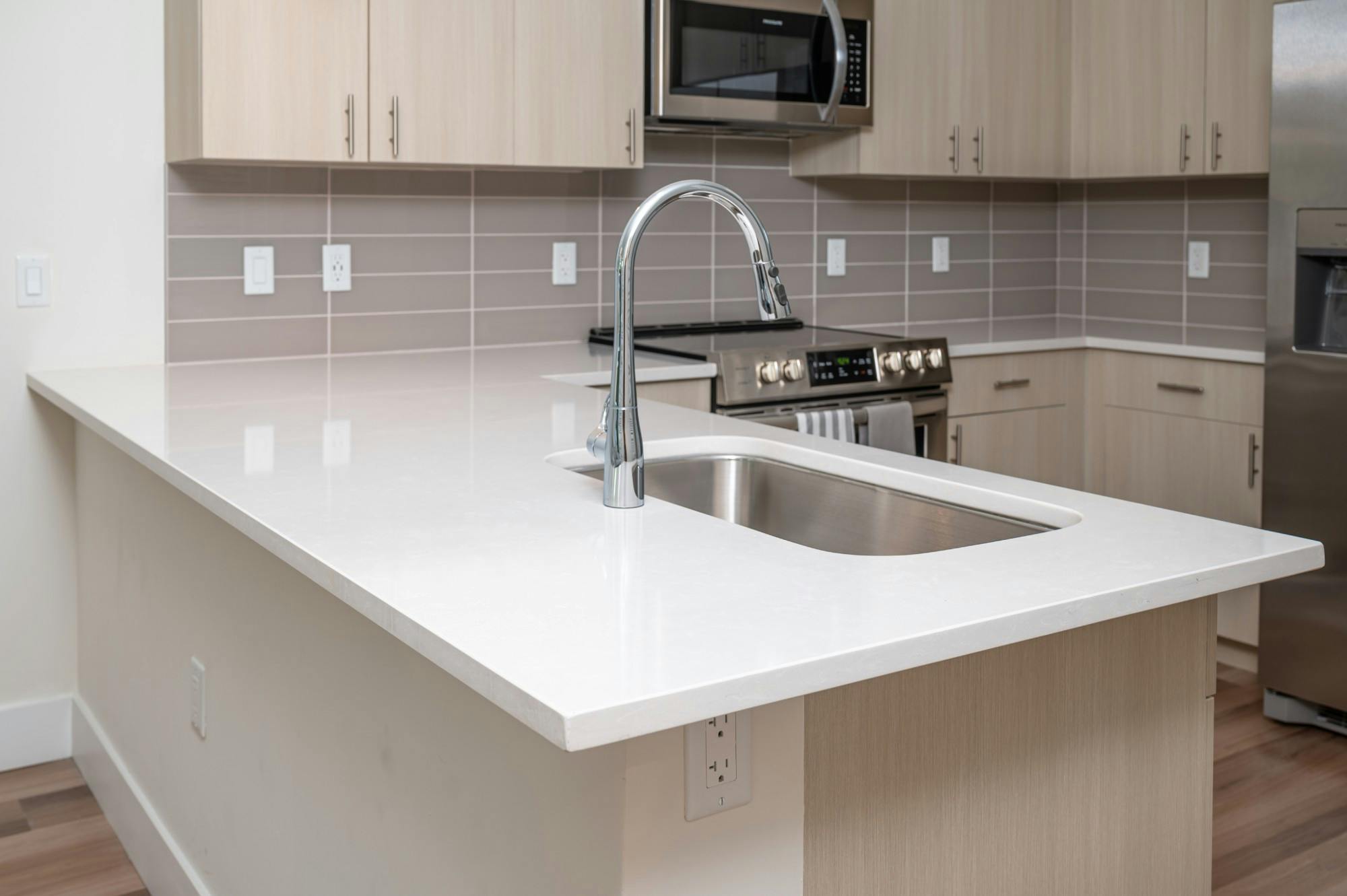 Location
West Palm Beach, Florida, USA
Application
Kitchen Countertop | Bathroom Vanity Top
Architecture / Design
Spina O'Rourke + Partners Architecture and Interior Design. Fabricator: NOVUS Services Southeast
Color
Yukon Blanco, Tigris Sand
Silestone decorates 300 units at The Oversea Apartments
Welcome to the Oversea at Flagler Banyan Square, a luxury apartment complex in West Palm Beach where Silestone adorns the kitchen and bathroom countertops of 300 units. The Oversea sits steps away from the intracoastal waterway and the iconic Clematis Street, a prime location in the luxurious neighborhood.
The Cosentino team worked alongside Spina O'Rourke + Partners Architecture and Interior Design, a valued client of many years. Throughout the lifespan of the specification, Cosentino professionals adapted to budget requirements and were nimble in changing color and materials whenever necessary to adhere to the needs of the client. The team also worked with the General Contractor, Stiles Construction and Fabricator NOVUS Services Southeast to ensure a smooth workflow with open communication on all ends.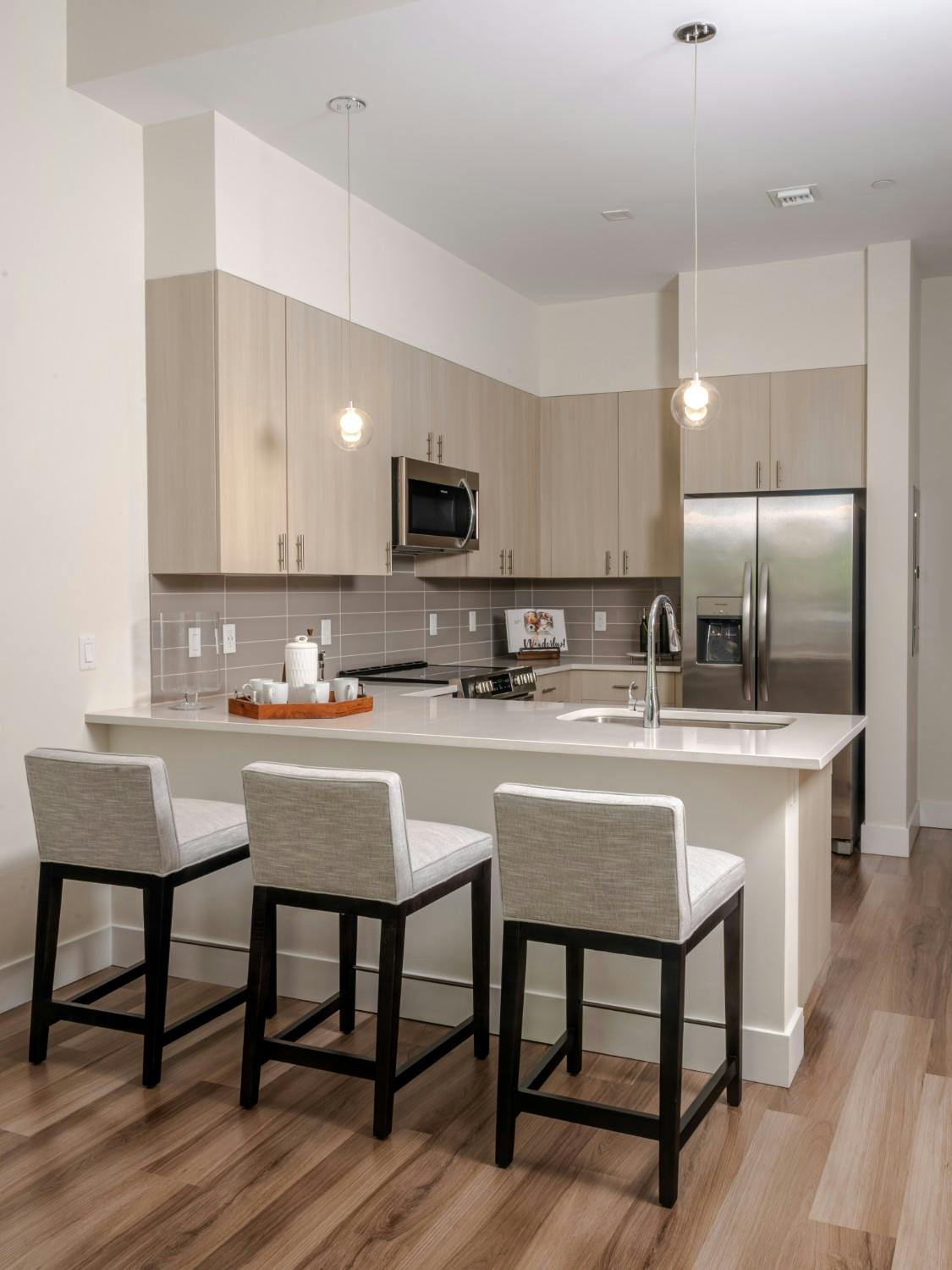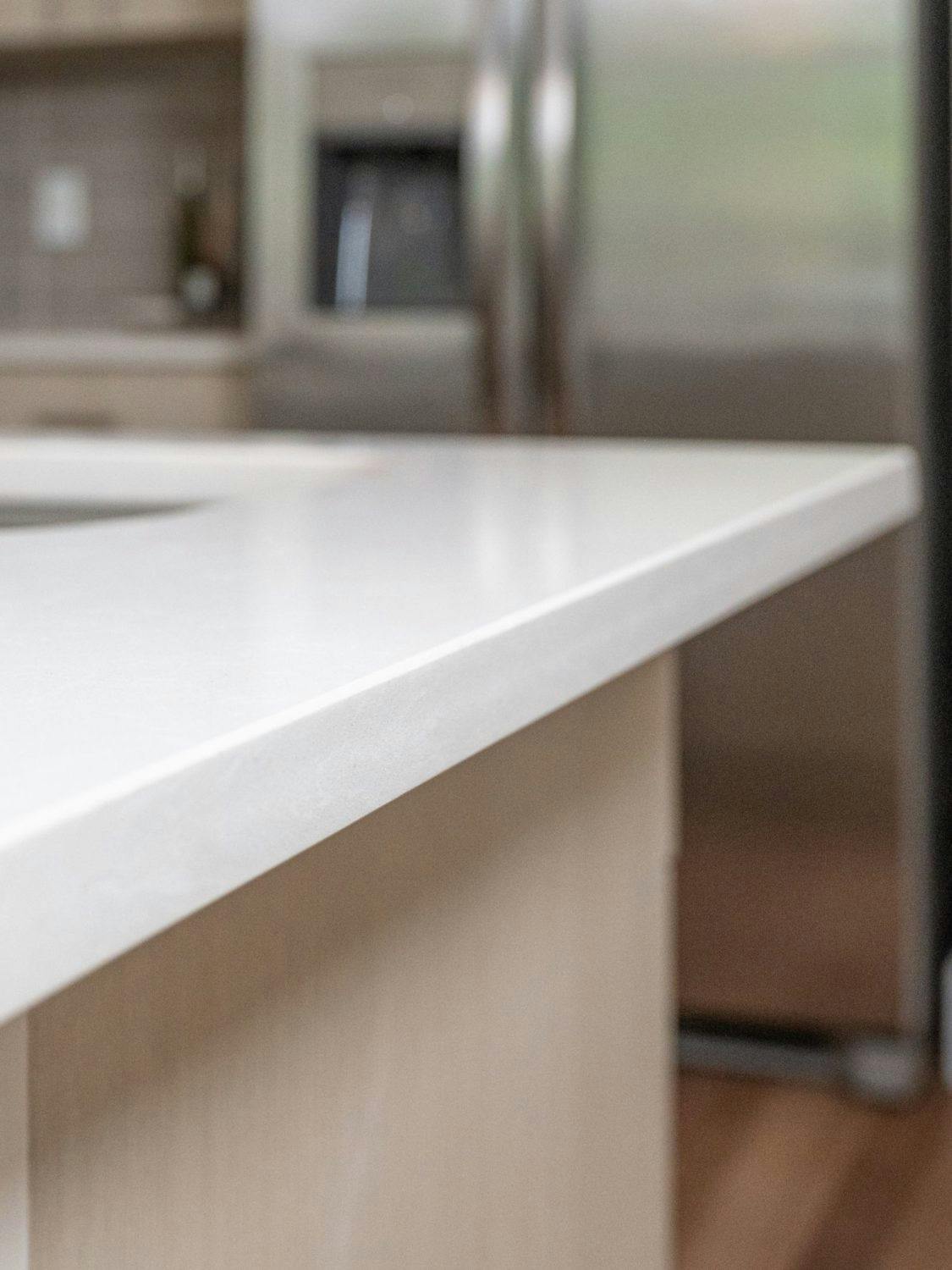 Silestone takes center stage in the 300 units of the Oversea apartments, adorning the modern kitchen and bathroom layouts. Silestone Yukon Blanco was selected for the kitchen countertops, a classic white color with subtle shades of gray. This timeless tone brings an air of elegance to the space that will never go out of style.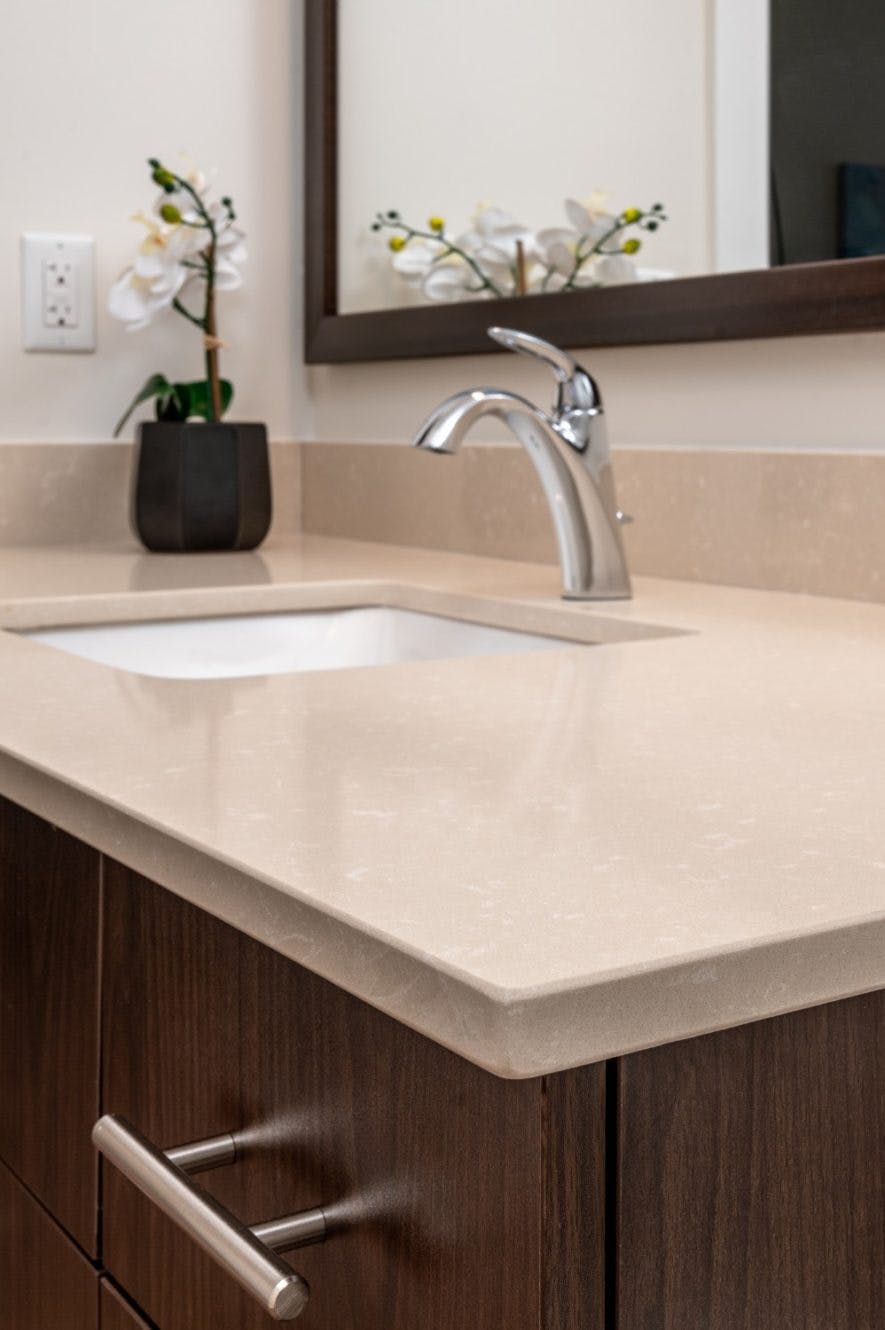 Moving on to the bathroom space, the vanity countertop is made of Silestone Tigris Sand. As the name suggests, it is a sandy beige that pairs beautifully with the deep warm wood of the cabinets.
Beyond beauty, Silestone guarantees quality and durability that will last for years to come. With properties such as stain and scratch resistance, low porosity, and minimal maintenance, the surface is designed to be enjoyed.
"Cosentino worked with us every step of the way on this project and was a true partner. That makes such a difference when taking on a large-scale commercial project because you need to have direct contact to handle the various items that come up."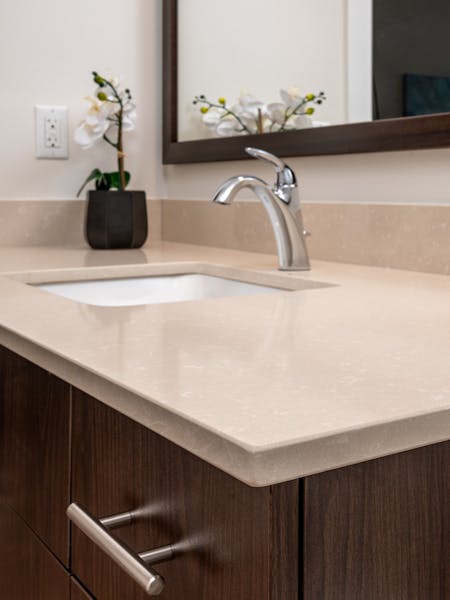 NOVUS Services Southeast
Cosentino's materials used in this project