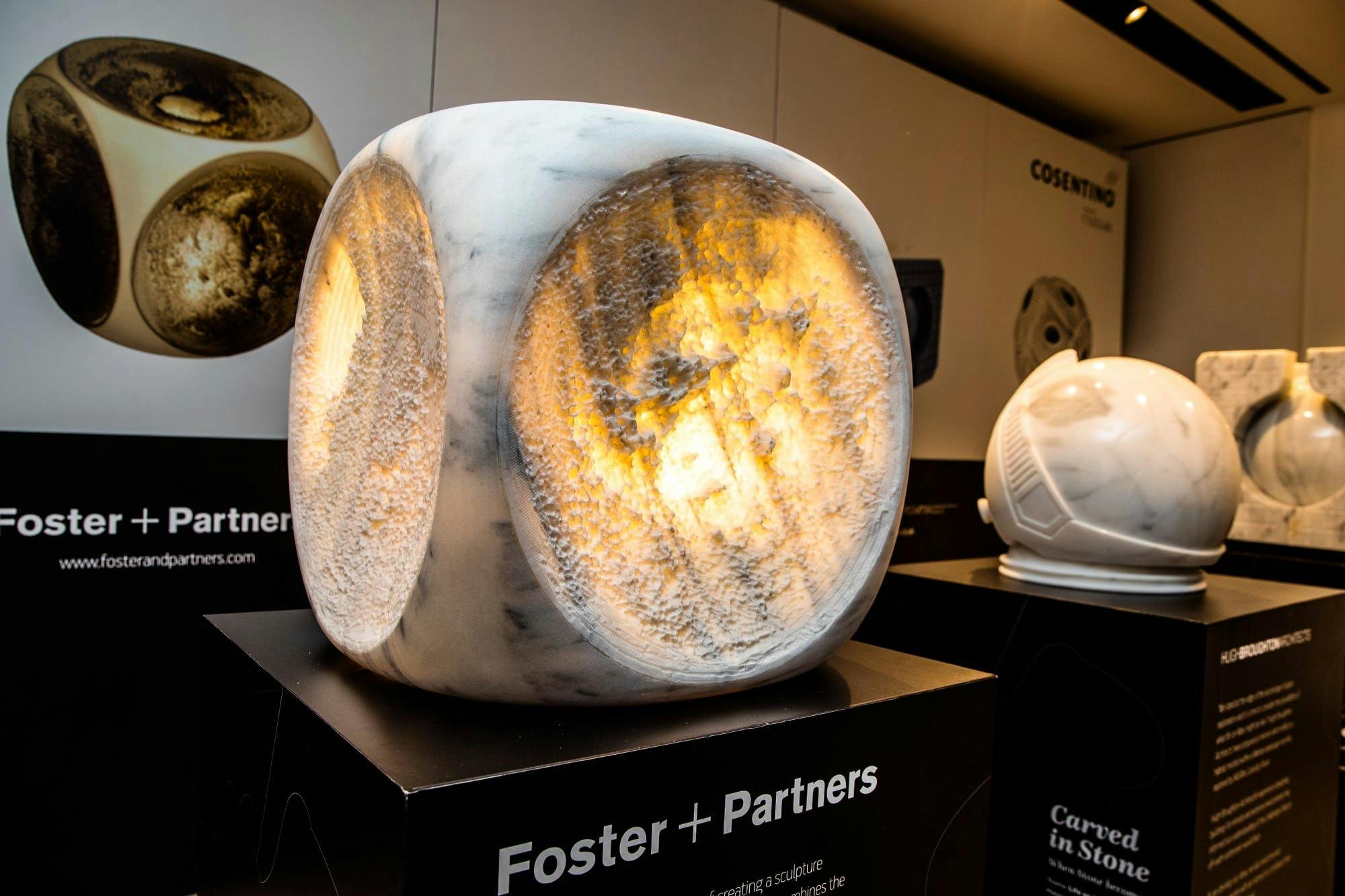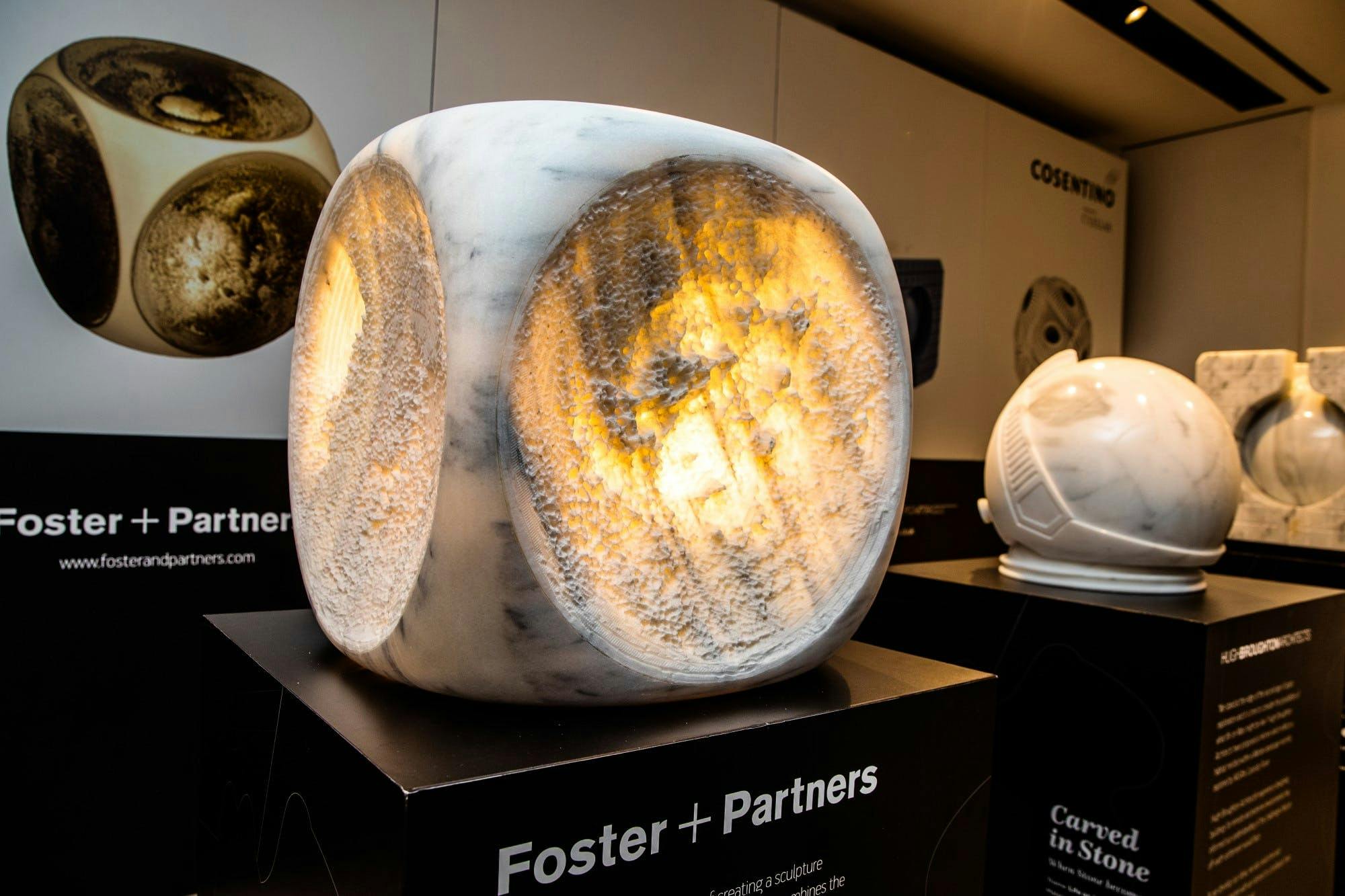 Cosentino Announces the Winners of its Carved in Stone Competition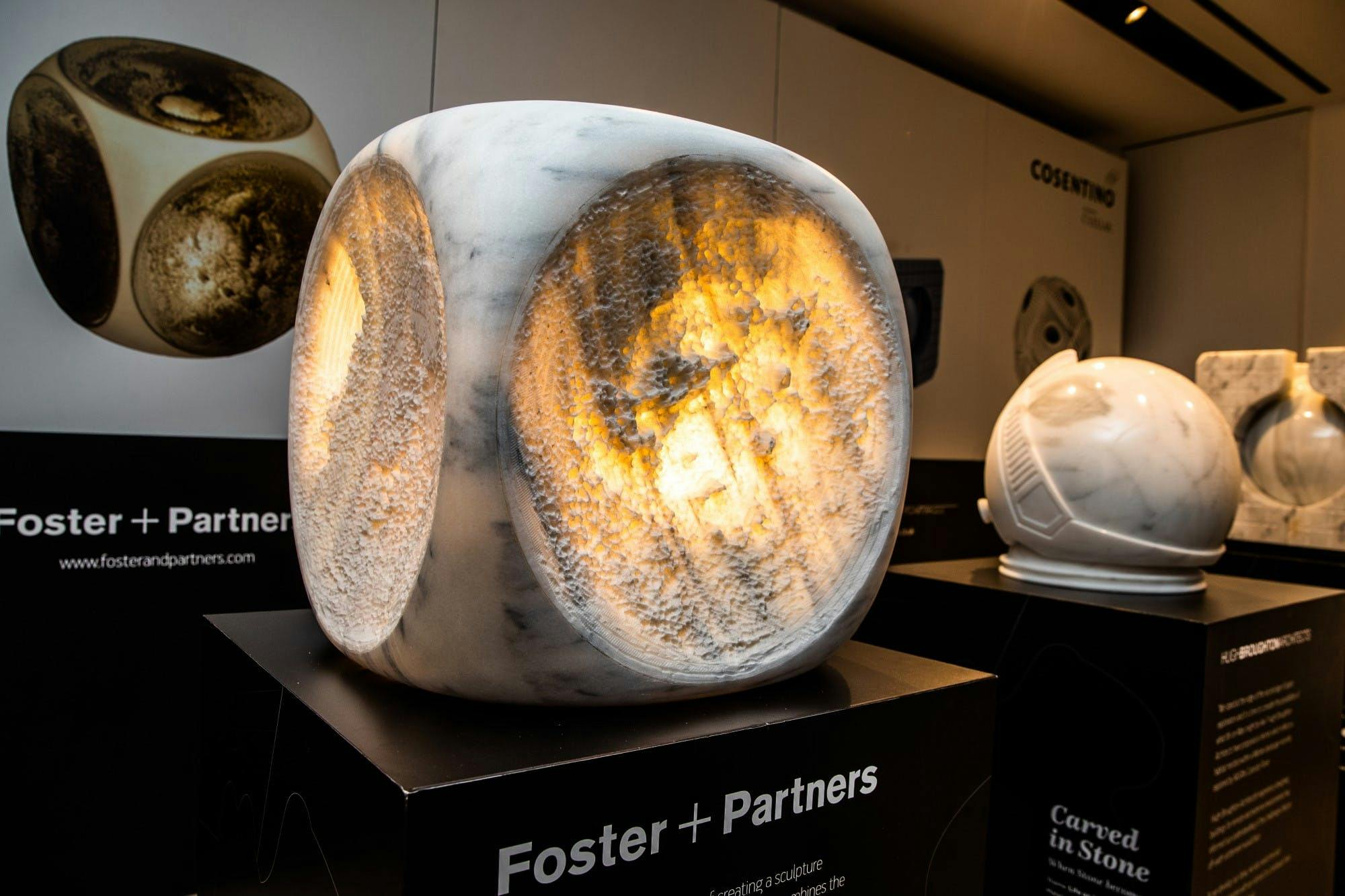 The first competition of its kind from the leading Spanish brand, architecture practices across the UK were invited to put forward their concepts for marble sculptures around the theme 'Life on Mars', juxtaposing this ancient material with a futuristic brief.
---
The competition received an influx of high quality entries, however a judging panel has now selected the five winning entries whose sculptures will be brought to life by Cosentino's partner in this competition, Cuellar Stone. The winning practises are:
Cartwright Pickard
,
Foster + Partners
,
Hugh Broughton Architects
,
Ian Ritchie Architects
and
Tonkin Liu
. Cuellar Stone, a Spanish company dedicated to special projects involving natural stone, is now undertaking the challenge of bringing the practices' forward-thinking concepts to life, carving the intricate designs out of blocks of 500 x 500 x 500mm Macael Marble. Once completed, the five designs will be transported to London where they will take pride of place in the Cosentino City London showroom during London Design Festival 2019.
[Carved In Stone / Cosentino City London / 28-32 Old Street / 16-20 September / 10am - 10pm] 
About the winning practices:
Cartwright Pickard
Cartwright Pickard is a research-led practice with over 20 years of experience in the design of inspirational places to live, work and learn. They have an integrated approach to architecture, technology and construction that delivers the best possible results for clients, building users and wider society.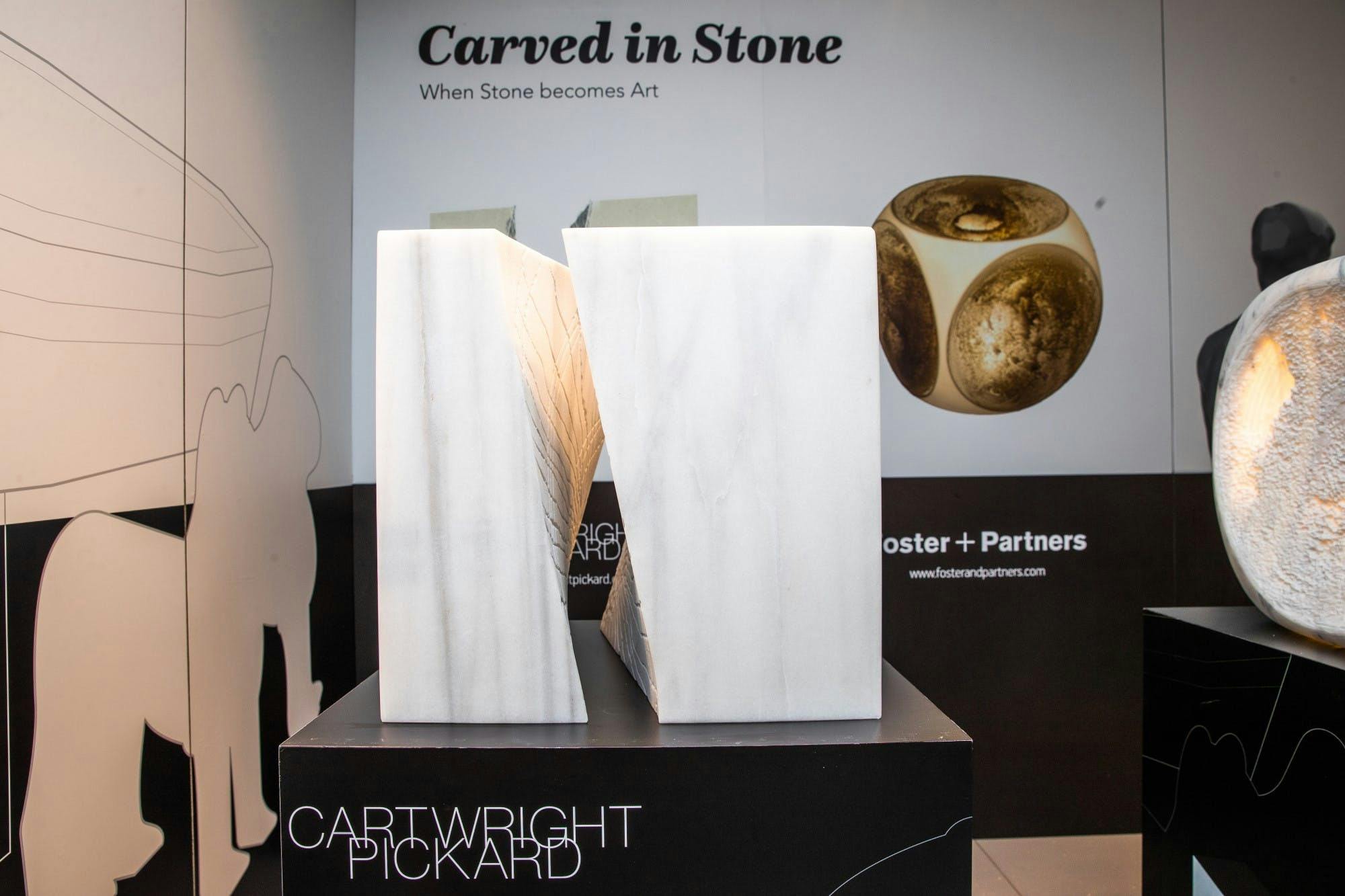 Foster + Partners
Foster + Partners is an award-winning British architectural design and engineering firm which pioneers an innovative and sustainable approach to architecture and urbanism around the world.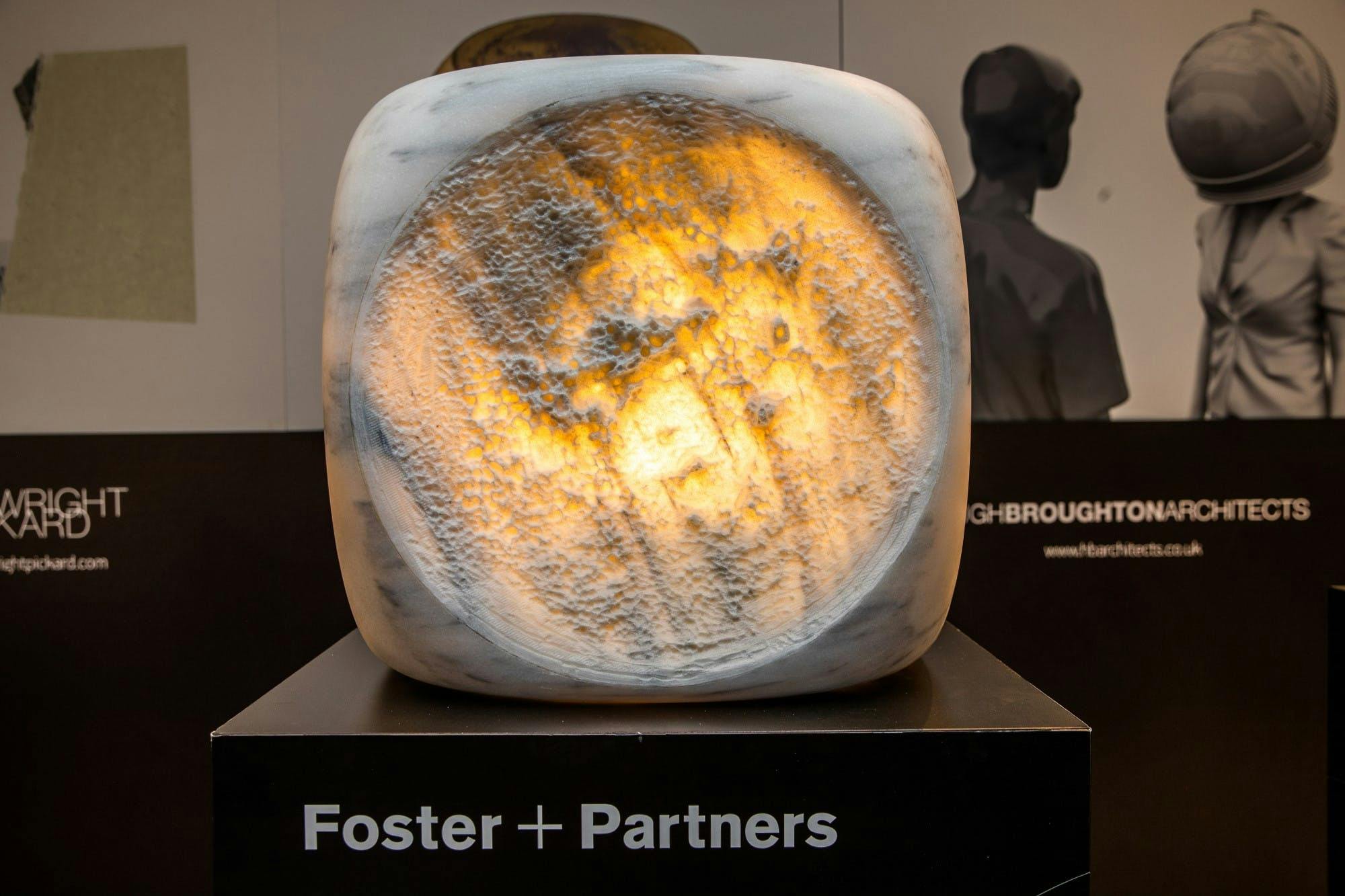 Hugh Broughton Architects
Hugh Broughton Architects is one of the established talents of contemporary British architecture with a portfolio of high quality and elegant designs spanning the cultural, science and educational sectors with a particular expertise designing projects in remote locations.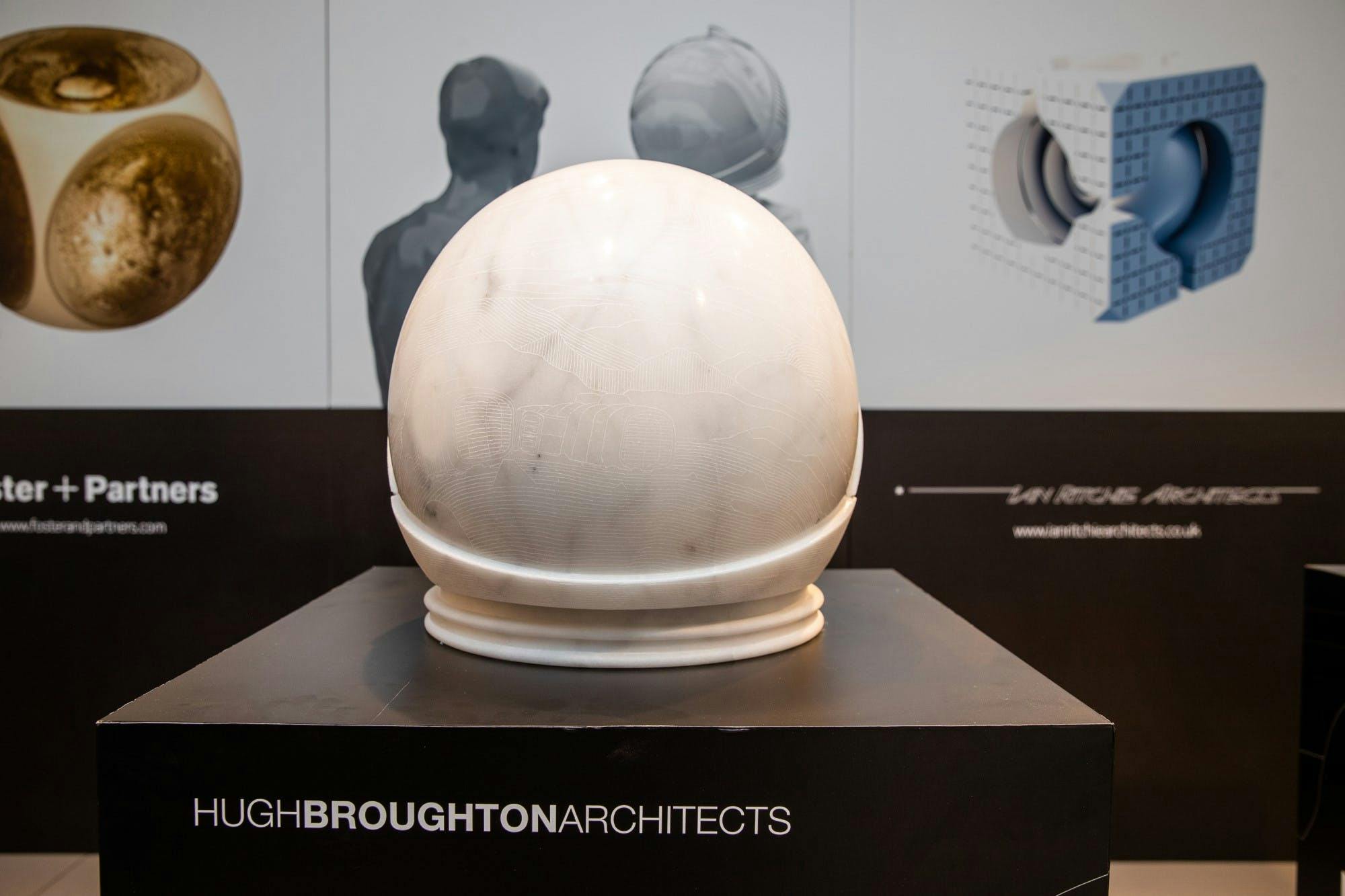 Ian Ritchie Architects
Ian Ritchie leads this original and influential architectural and design practice based in London which since its inception has received global recognition for its subtly elegant, innovative, exceptionally individual and environmentally intelligent projects.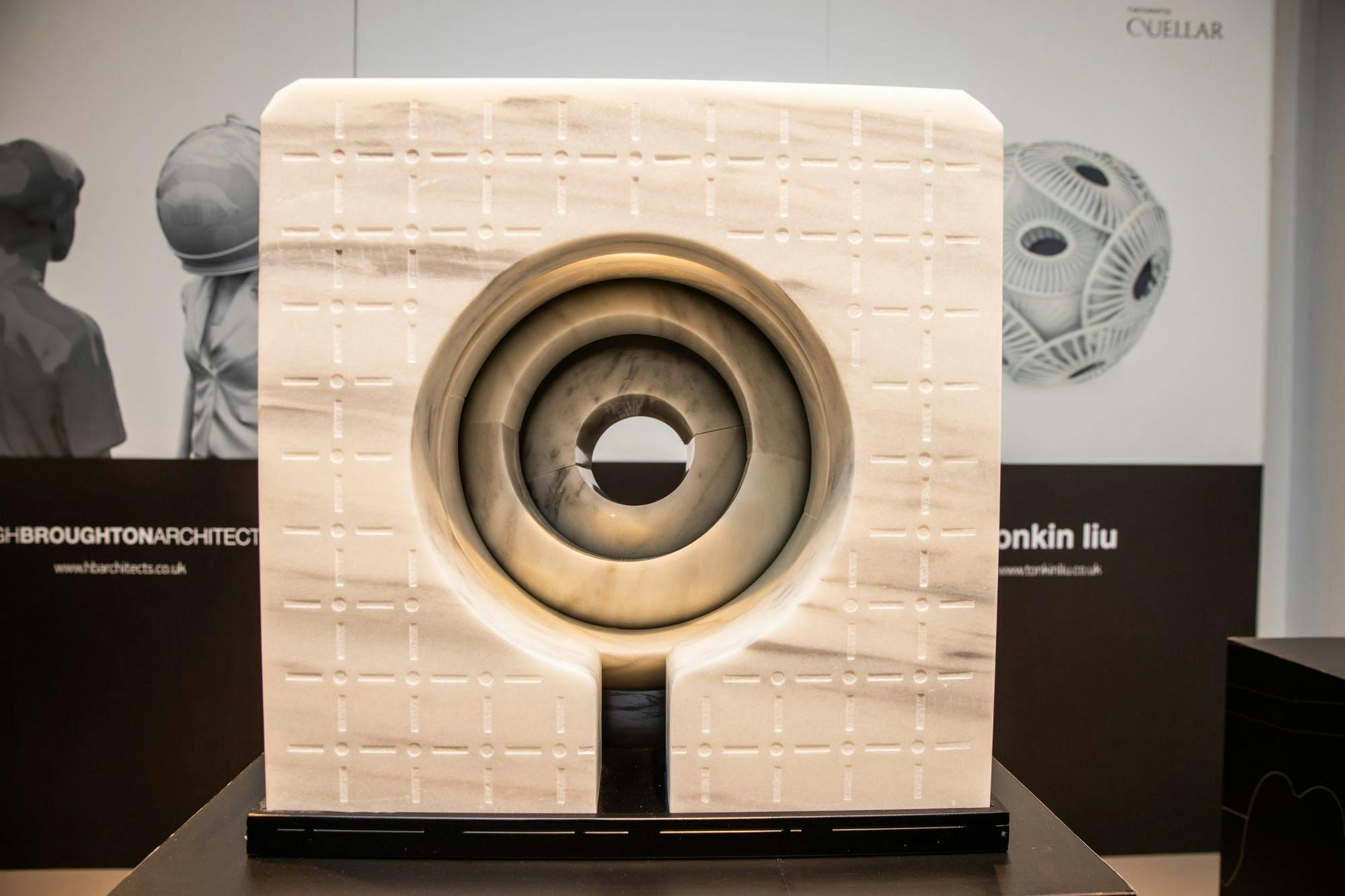 Tonkin Liu
Tonkin Liu is a leading London architecture practice with a diverse portfolio of award-winning architecture. Nature informs all their design, as symbols through weather, landscapes and biomimicry.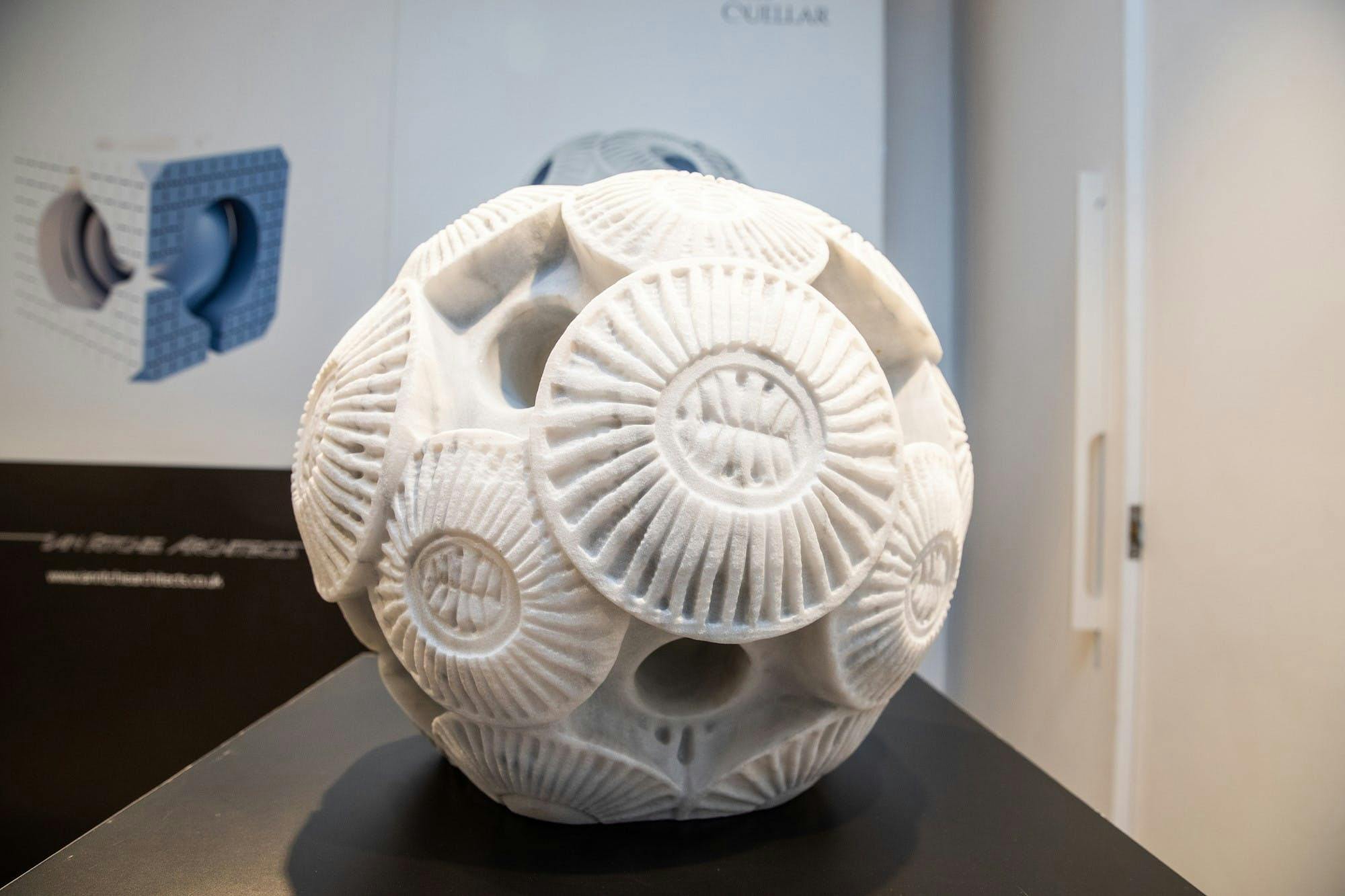 Pictures and information sculptures
PressRelease_Cosentino Announces the Winners of its Carved in Stone Competition