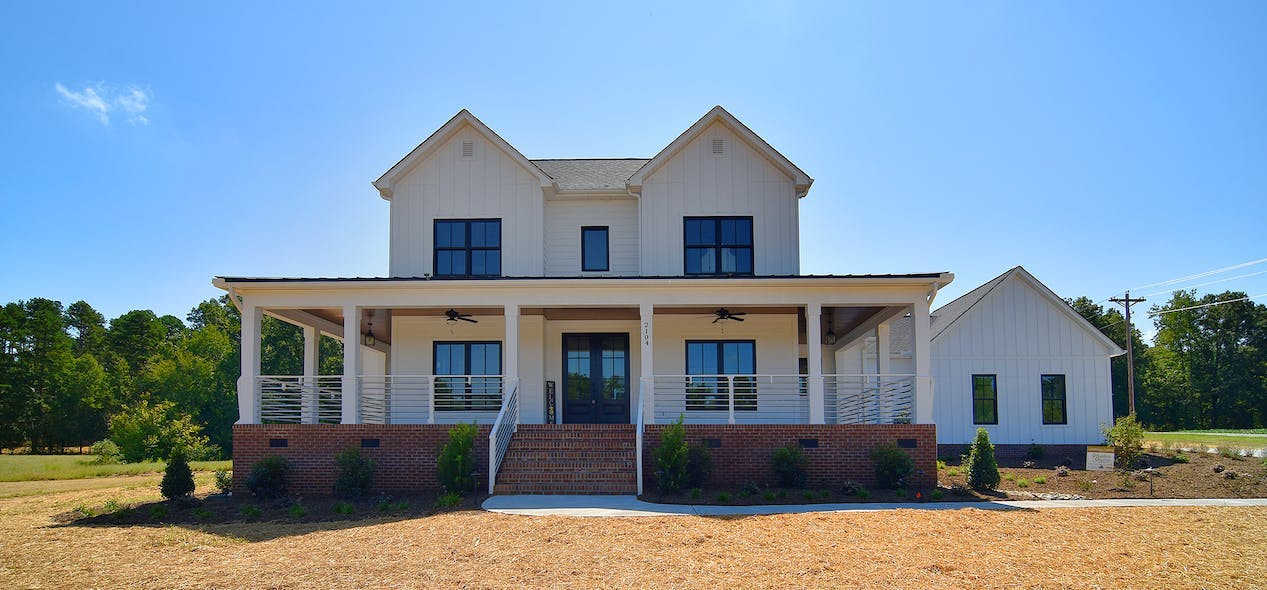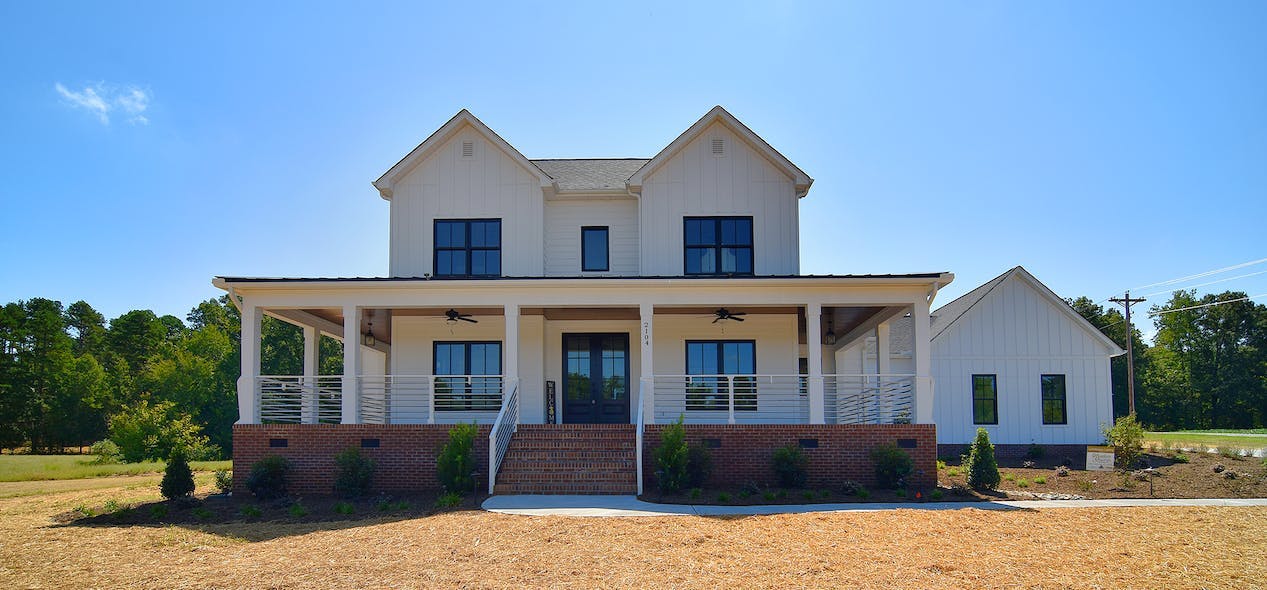 Cosentino sponsors St Jude Dream Home in Charlotte, North Carolina
Tags: showhouse | 4 años ago | Written by: Cosentino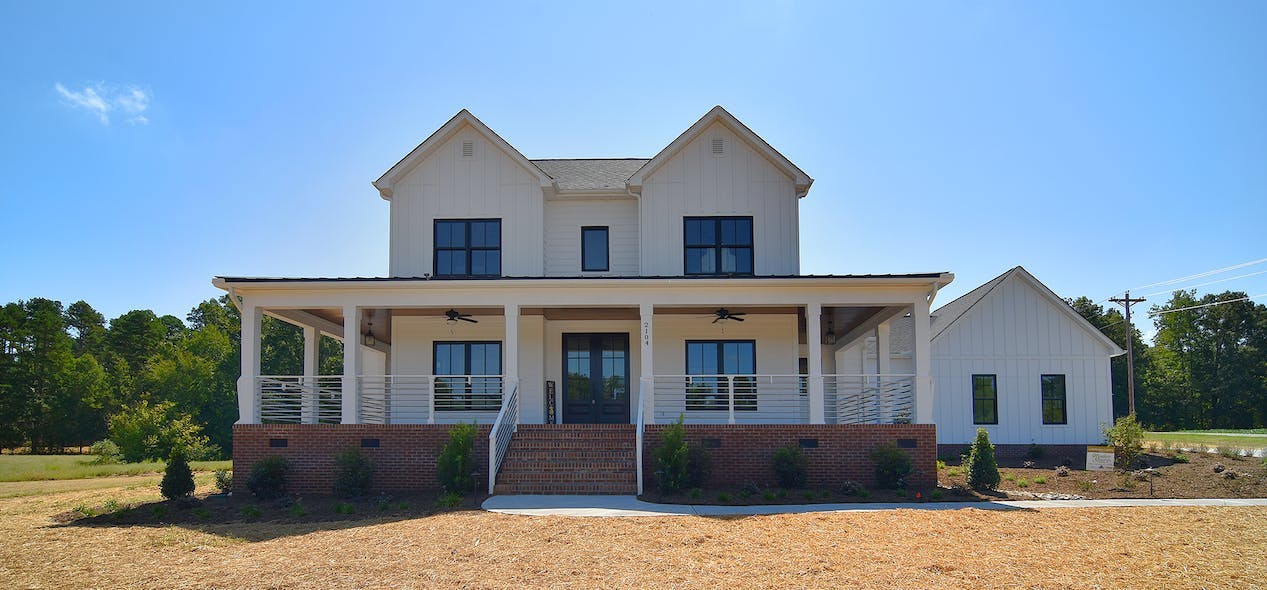 Cosentino is a proud sponsor of the St. Jude Dream Home in Charlotte, North Carolina. A crucial fundraising initiative for the St. Jude Children's Research Hospital, this lottery offers the opportunity for a lucky entrant to win a beautiful home in various locations across the country, with all the proceeds going directly to St. Jude. The St. Jude Dream Home in Charlotte includes Silestone and Dekton throughout, including a fireplace made of
Dekton Sogne
and kitchen island in fan-favorite
Silestone Calacatta Gold
. Another highlight is
"Michael's Mystery Suite," by Michael Moloney
, prolific interior designer and alum of Extreme Makeover: Home Edition, who used Dekton Cemento on the suite's luxurious master bathroom vanity. We spoke to Michael Moloney about his experience working with the St. Jude Dream Home as well as Cosentino products and his inspiration, expertise and passion for this initiative.
Why did you decide to participate in this initiative? What room did you design?
The St. Jude Dream Home is really in line with my two biggest passions: design and finding ways to give back. Once I heard about this initiative I knew I had to participate because it's such a great cause and an exciting opportunity for the giveaway winner. I've been designing what we call "Michael's Mystery Suite" for the last five years, which is the master bedroom and bathroom.
Describe the overall aesthetic of your space. What inspired your vision?
My vision for this project, in particular, was really inspired by one of my favorite color schemes - black, white and gold. This centers around a beautiful cream wallpaper I found that has gold brushstrokes, and I was able to work in some black wainscotting and herringbone tile as well.
Who do you envision living in this space? From both a design and functionality standpoint, how did that inspire the materials you specified?
With over 17,000 entrants to this giveaway, the person living in this home could really be anyone! I designed this space to have an appeal to a variety of decorating styles, but I think the person who would most enjoy living here has a little bit of edge and imagination when it comes to their design style.
From a design and aesthetic standpoint, why did you select the Cosentino surface and color that you did?
I love the industrial look that we're seeing more of lately, and I wanted the master bath in particular to really capture that feeling. I originally wanted to use poured concrete on the master bathroom vanity, but then I found Silestone Cemento, which captures the aesthetic so well and is really durable, so I opted for that instead.
From a durability and functionality standpoint, why did you select the material you did? What sets it apart from other surfacing?
I've actually lived with Silestone for many years in a desert home where I did a lot of entertaining, so it was subject to a lot of wear and tear. Silestone really stands up to scratches and dents and it's so easy to clean, which I think will be great for the person who moves in to the home.
What are the top 3 design tips you'd like fellow design pros and homeowners to take away from your space?
My top three design tips for homeowners are: make a plan, be adventurous and edit. When you're designing a home, pull inspiration and things you like out of magazines or social media so you have an idea of what you're trying to achieve. Be adventurous when it comes to decorating - don't be afraid to put your own flair on a trend or look that you already like.
Kitchen island in fan-favorite Silestone Calacatta Gold: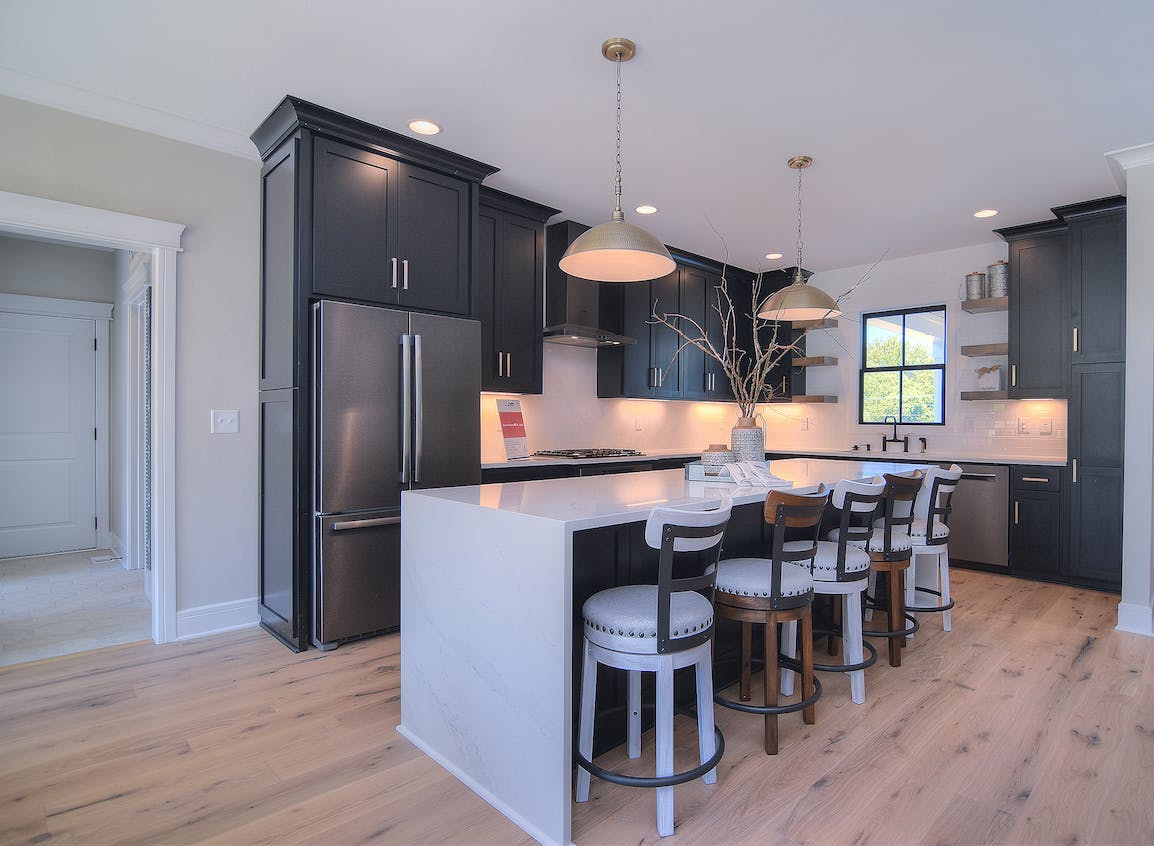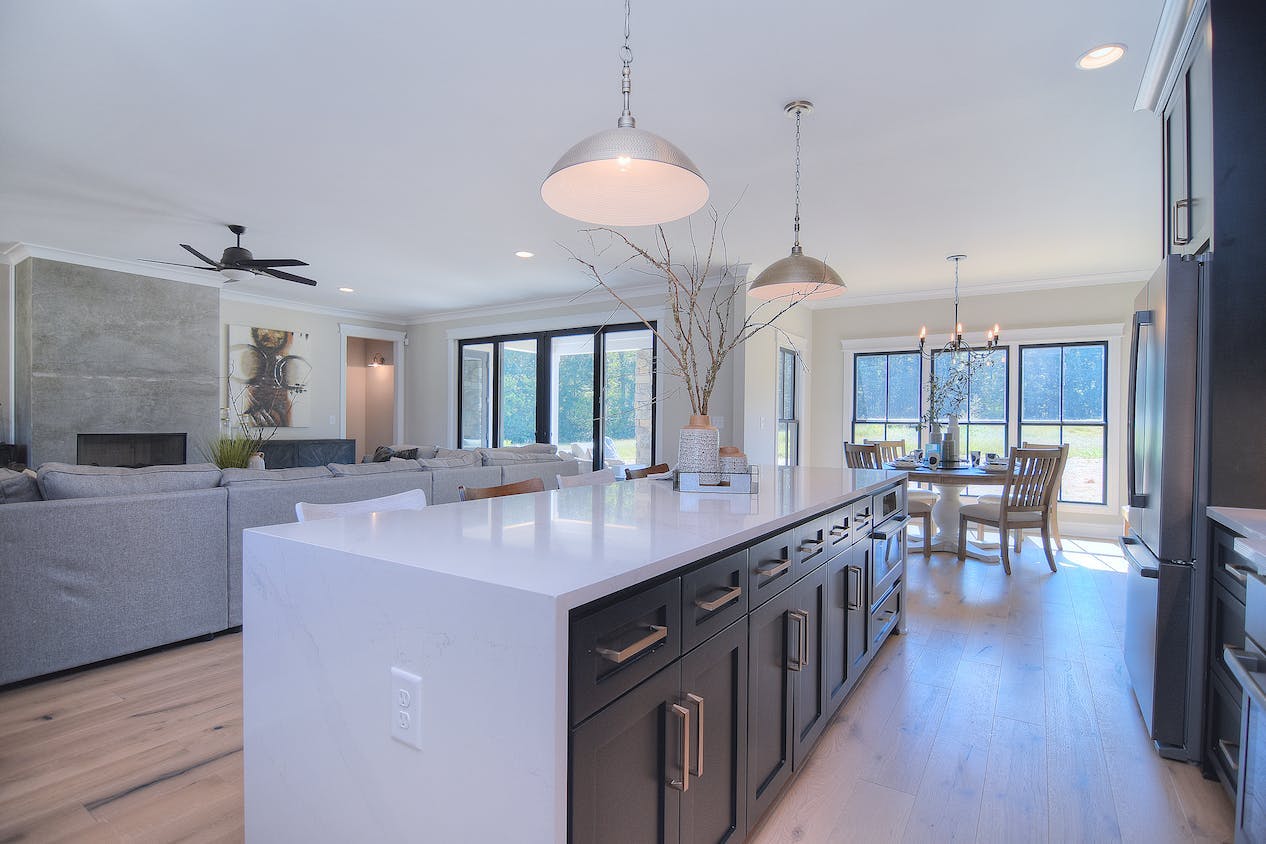 Fireplace made of Dekton Sogne: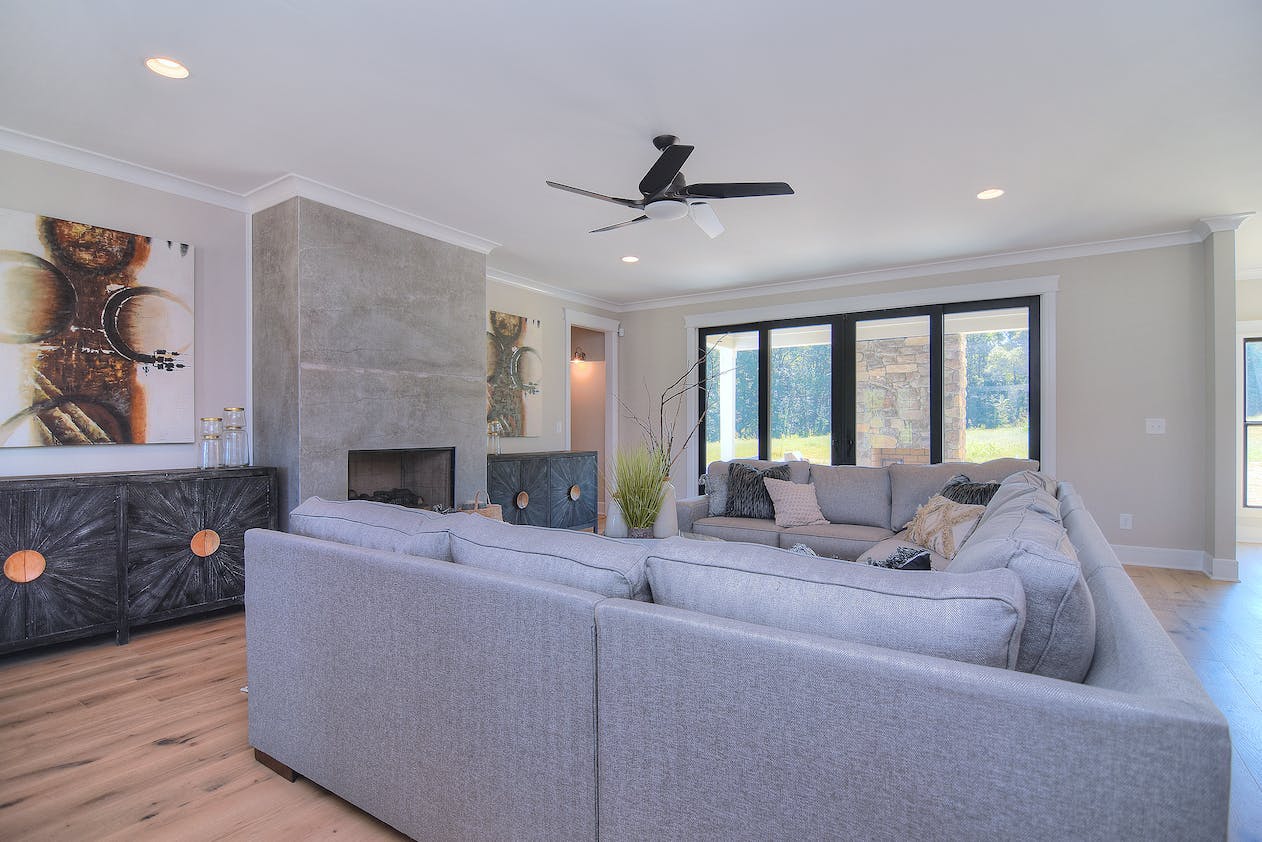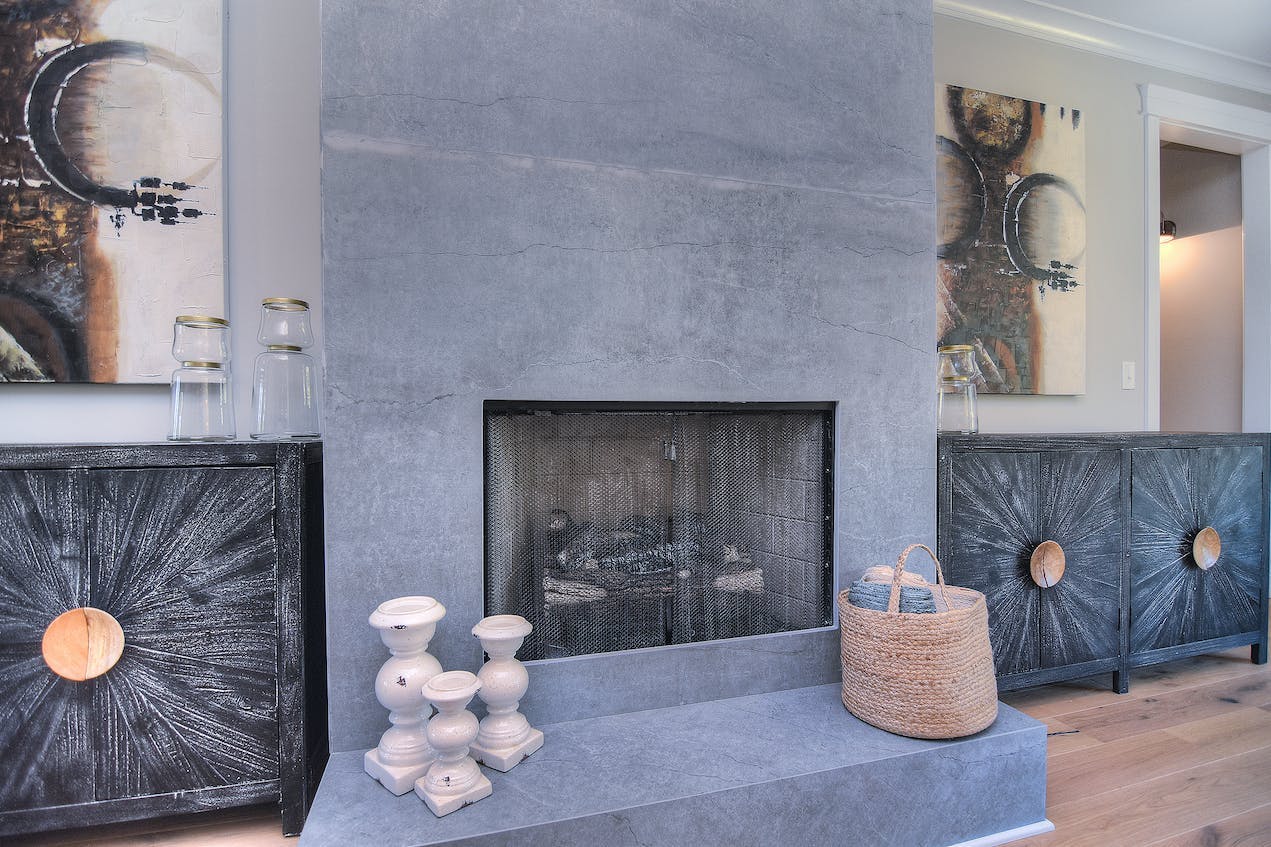 --
Cosentino
, known for its highly durable surfaces, is proud to sponsor the
St. Jude Dream Home
in Charlotte, North Carolina.
Silestone by Cosentino
offers extreme durability in kitchens, bathrooms, and other high-traffic spaces. Its advantages include low maintenance, high resistance to stains and scratches, and a low liquid absorption rate. Silestone is manufactured in more than 100 colors, three textures, and various formats, making it highly versatile.
Dekton by Cosentino
is a sophisticated mixture of the prime materials used to manufacture glass, modern porcelain, and quartz surfaces. The manufacturing technology behind Dekton allows for many indoor and/or outdoor applications-including pools and fireplaces-in varying colors and textures.