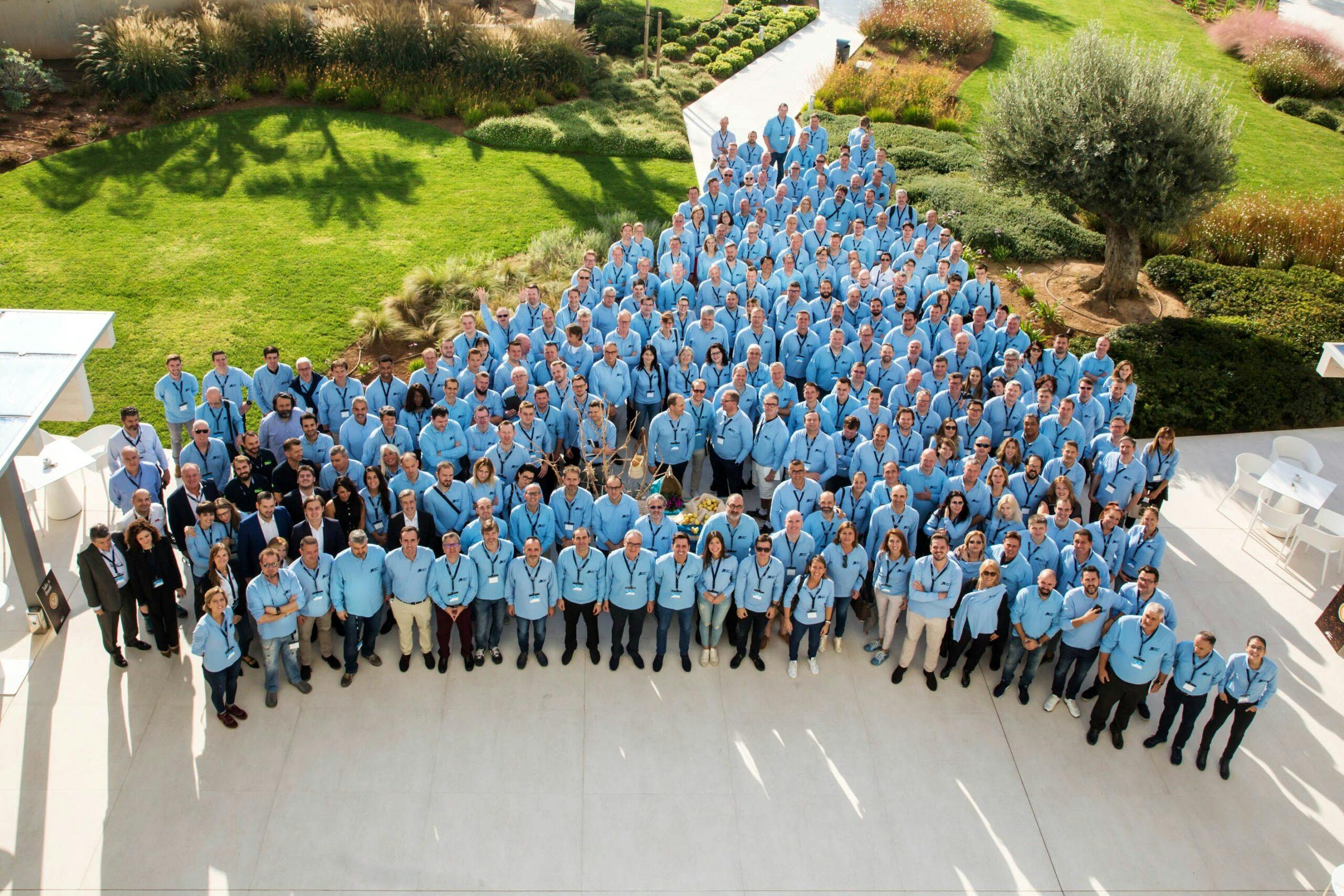 The Cosentino Group is bringing this year's Convention of its best European clients to Palma de Mallorca.
Entitled European Gold Summit '18″, the meeting is hosting over 300 people, among them representatives of the 124 invited European companies, staff and management of the Spanish multinational.
Once again, the Convention brings together the European companies listed as Gold clients in the Cosentino Group's loyalty programme. With a record number of 124 companies this year, these are getting to know first-hand the future planning of the Spanish multinational, its business and marketing strategy, and the latest products. As well, at this edition, an important number of technological companies collaborate with the Convention: Italdiamant, Tenax, Flow, Maser, Intermac, Comanduli or Breton.
"Playa de Palma Palace" and "Gran Playa de Palma"
Palma de Mallorca was not chosen at random: the meeting is taking place in the Hipotel Hotels Resort in Les Meravelles in Palma Beach, which belongs to the
Hipotels
hotel chain. Open in 2017 and comprised by the hotels "Playa de Palma Palace" and "Gran Playa de Palma", the construction of this complex involved the use of over 72,700 m2 of the Dekton® ultra-compact surface and over 1,600 m2 of the Silestone® quartz surface in multiple spaces and applications.
Cosentino in Europe
With 49 Cosentino Centers, or comprehensive logistics service centres, and 3 Cosentino City Centers operating throughout Europe, including Spain and Portugal, Europe has established itself in recent years as the second region worldwide in terms of turnover for this multi-national based in Almeria, accounting for over 30% of the group's total sales.
Francisco Martinez-Cosentino Justo, the group's President shared with the participants his trust in "our blooming industry and its future. The natural stone industry has advanced very much this past years, nevertheless we must be open and prepared to change. If we want to lead the future and be an example for our industry, digitalization and automatization are essential. We need as well to continue our focus on training and on the safety of our people. This is the way to be competitive in this global world."