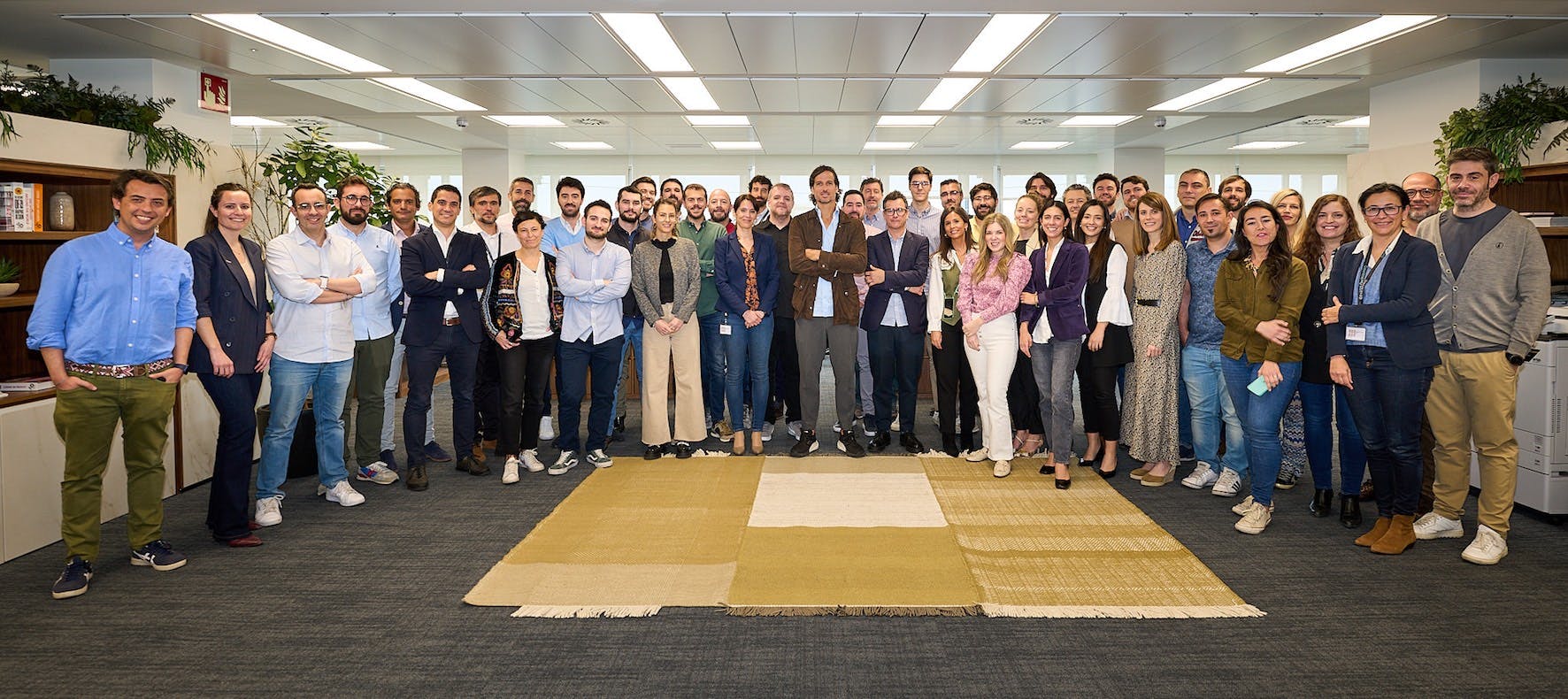 Feliciano López visits the Madrid offices of Cosentino, main sponsor of the Mutua Madrid Open
The tournament director got to know first-hand the Cosentino's offices in Madrid, and participated in a discussion with different employees from the multinational.

Cosentino repeats as main sponsor of the event, and will cover different spaces of the Caja Mágica with its innovative and sustainable surfaces.
---
2023 will not be another edition of the Mutua Madrid Open. As was already achieved with the WTA 1000 a couple of years ago, the tournament becomes a two-week ATP Masters 1000 this year. An ambitious bet that consolidates the desire for growth that has marked all the steps of the event since its arrival in Madrid in 2002. Sharing these same values ​​of improvement, and as a sponsor of the Mutua Madrid Open since 2016, Cosentino Group, global leader in the production and distribution of sustainable surfaces for architecture and design, once again accompanies the tournament as main sponsor.
Within this collaboration, last Friday Feliciano López visited the company's offices in Madrid. Accompanied by Eduardo Cosentino, VP of Global Sales and CEO of Cosentino North America, the Director of the Mutua Madrid Open personally visited the firm's facilities in Madrid, and participated in a "Lunch&Talk" with different employees. During the conversation, Feliciano explained how the tournament is organized, his own experience as Director, as well as Cosentino's involvement as a sponsor.
"As one of the oldest main sponsors, we are very happy to have seen the growth of the tournament, which is confirmed this year with a format of practically two weeks as it happens in Indian Wells or Miami. We are delighted to continue to be associated with one of the most important sporting and social events held in Spain, and which, thanks to its great notoriety has contributed to projecting the image of Cosentino and our brands", said Eduardo Cosentino.
"We are delighted with the continuity of Cosentino as a sponsor. It is a company that has been with us for many years and, like the rest of the sponsors and the support of the city, they have helped make the tournament grow. This growth and success of the Mutua Madrid Open also has an impact on these collaborators due to the visibility of the event and the experience generated", concluded Feliciano López.
Mutua Madrid Open 2023 will once again show the versatility, the unbeatable performance and the design contribution of Silestone® and Dekton® surfaces by Cosentino, applied in already iconic spaces of the Caja Mágica during the tournament, such as the "Sky Lounges", the "Welcome Desk" or the VIP restaurant area, among others.