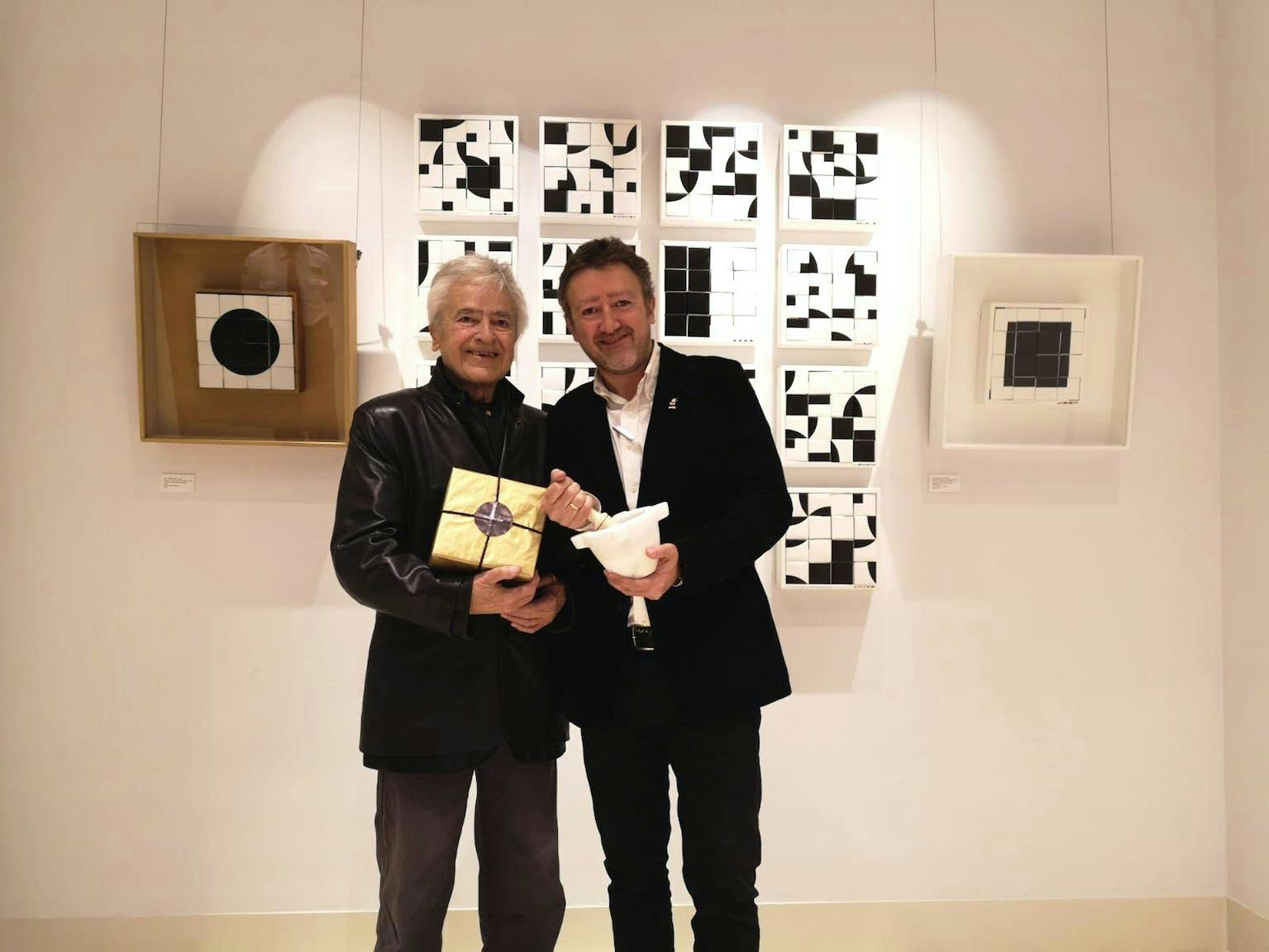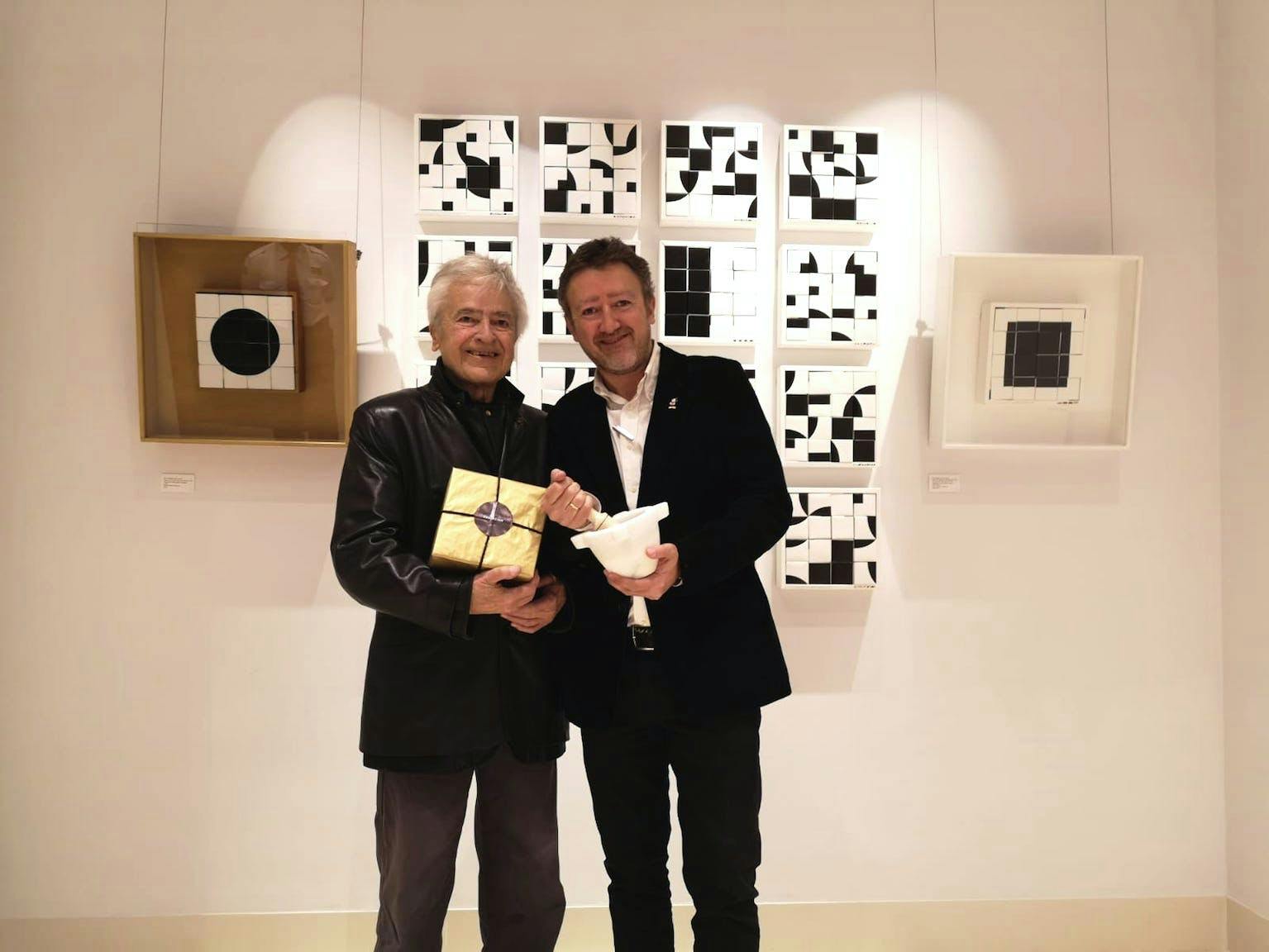 Pepe Cruz Novillo showcases his work «The Quadrature of the Circle» at Cosentino City Madrid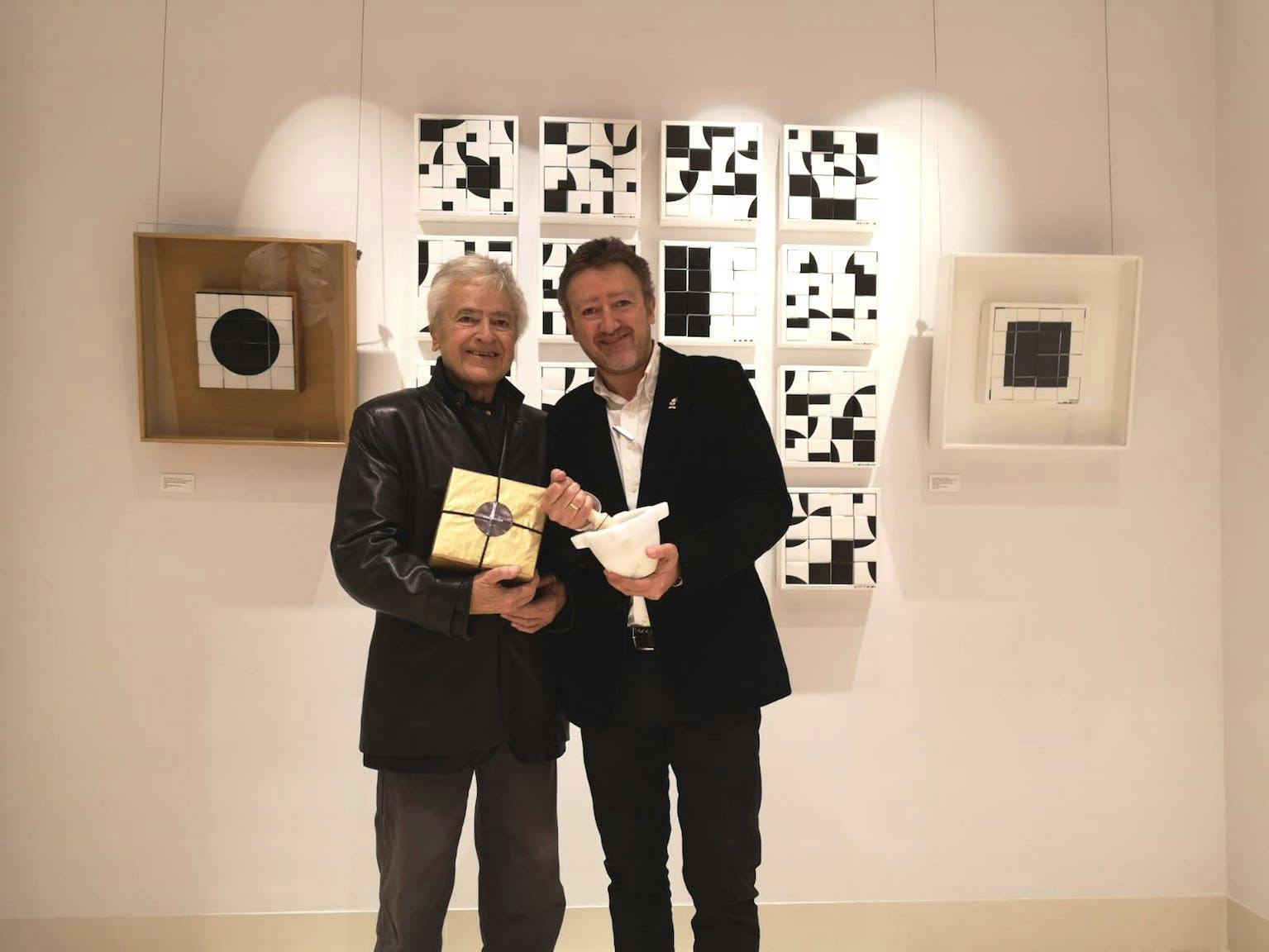 Over 150 guests were present last night at the opening of this emblematic exhibition by Pepe Cruz Novillo, one of the pioneers of graphic design in Spain and National Design Award in 1997, and by his son, the architect and designer Pepe Cruz Novillo Jr.  In addition, Pepe Cruz Novillo delighted everyone with a presentation in the form of a journey through his lifetime amazing plastic and sculptural work. The exhibition can be visited from the 12th of February until the 12th of March at Cosentino City Madrid.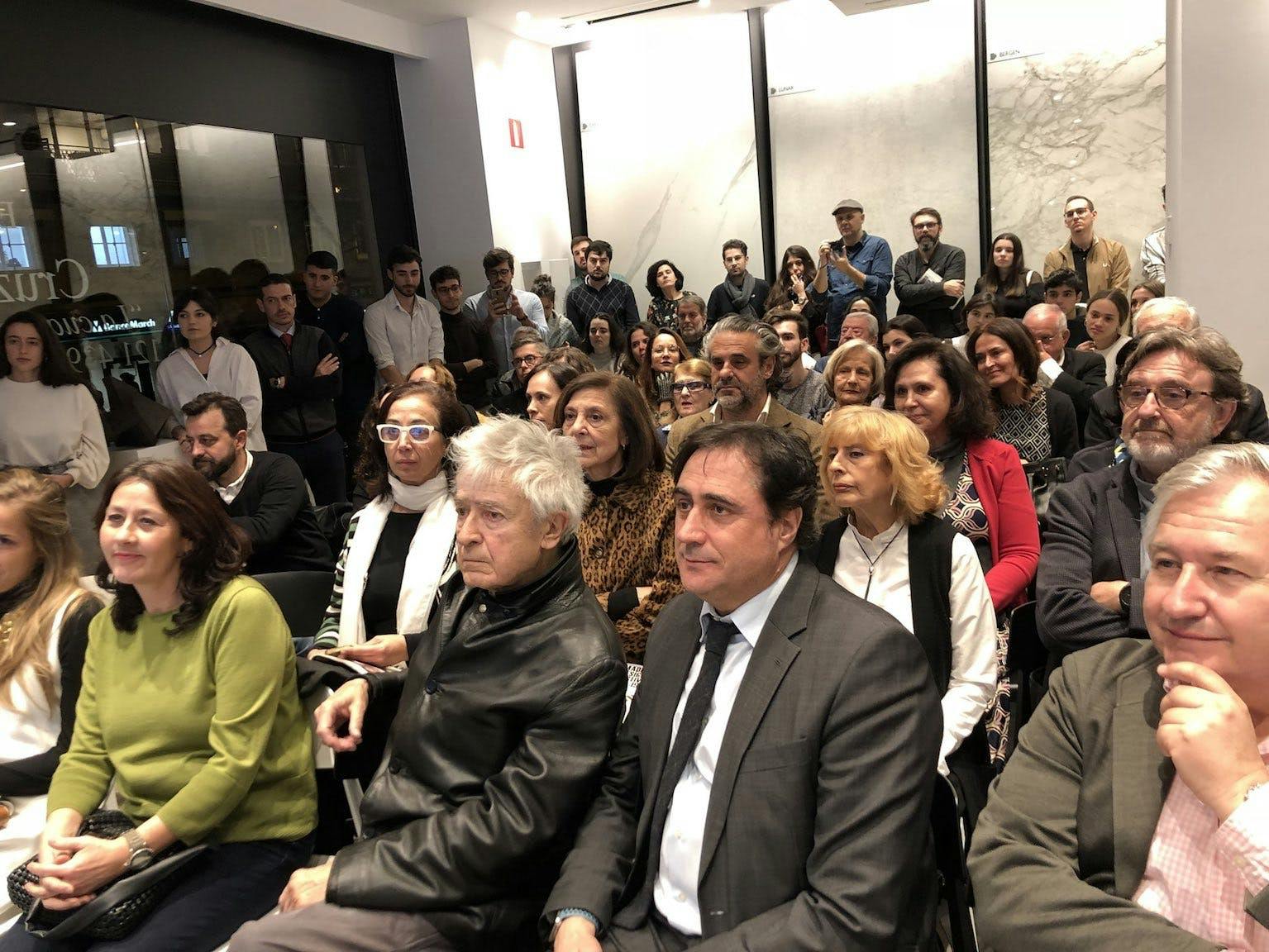 "The Quadrature of the Circle", was created in 1965, it is composed by 16 identic wood cubes, disposed in a reticle of 4x4, but with different faces. The piece, which turns 90?, had the support of the Spanish mathematician Manuel de la Pola who calculated all the possible combinations of the cubes. The result, more than 121 trillion possible different works of art. In 2014, Cruz Novillo continued the development of this project, creating 100 pieces identic to the original, but made of folded paper instead of wood. This second part of the work, described as "specific expressionism", where paper cubes can be launched against a box, simulating the paint cubes against a canvas of abstract expressionism.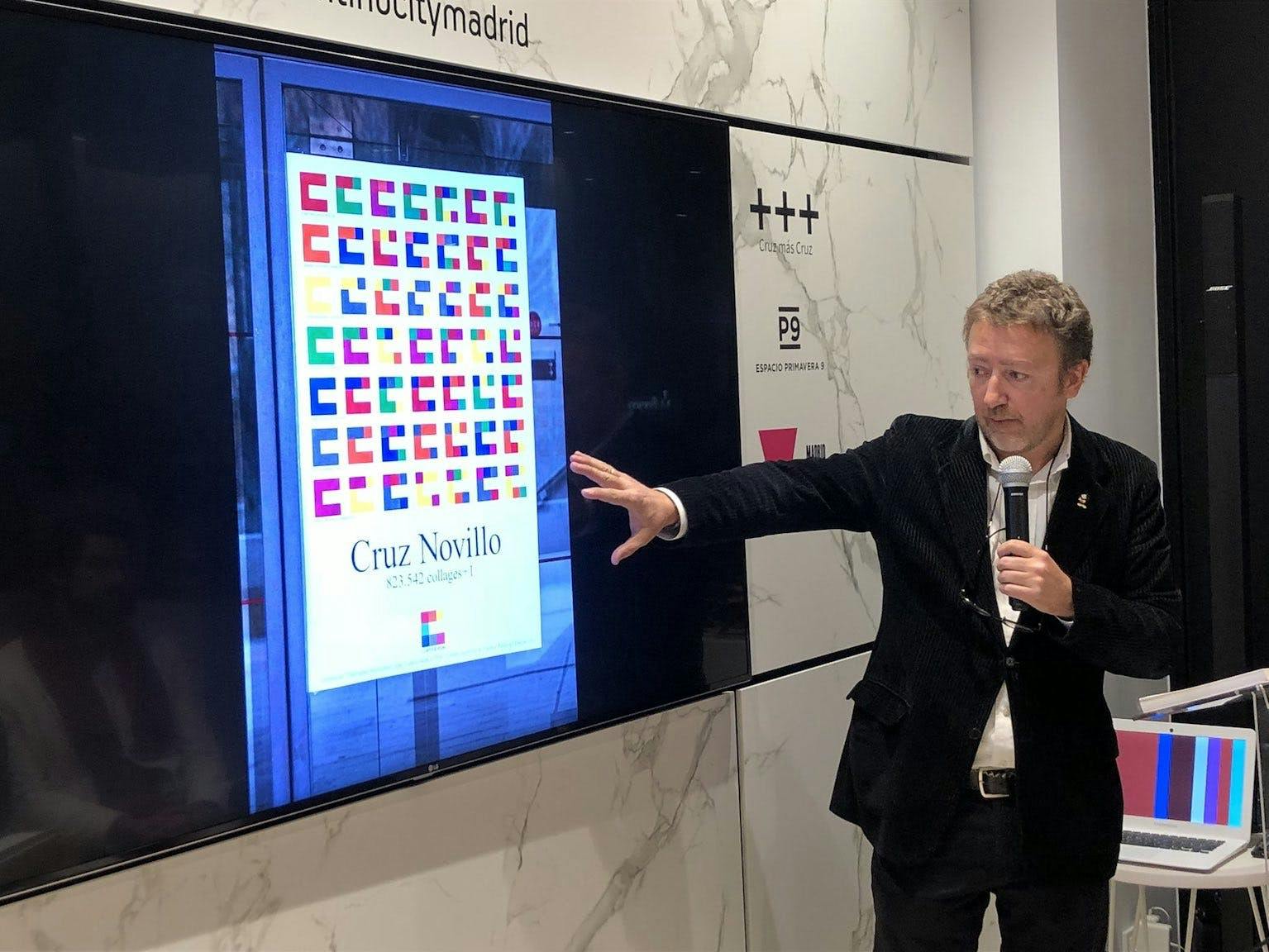 Last night's event was a complete success and it forms part of the Madrid Design Festival, which includes Cosentino's spectacular showroom as one of the guest venues. In this context, Cosentino City Madrid will as well host this month of February the presentation of the project "Raytrace", a collaboration of Cosentino with Benjamin Hubert, as well as the conference "Sense@Sensusality: A Kitchen for the near Future" by the Argentinian designer based in Switzerland Alfredo Häberli. Lastly, on the 28
th
of February, the Silestone Institute will present the second edition of the report Global Kitchen.