Case Study
Green design in the centre of Warsaw with Silestone
Fivecell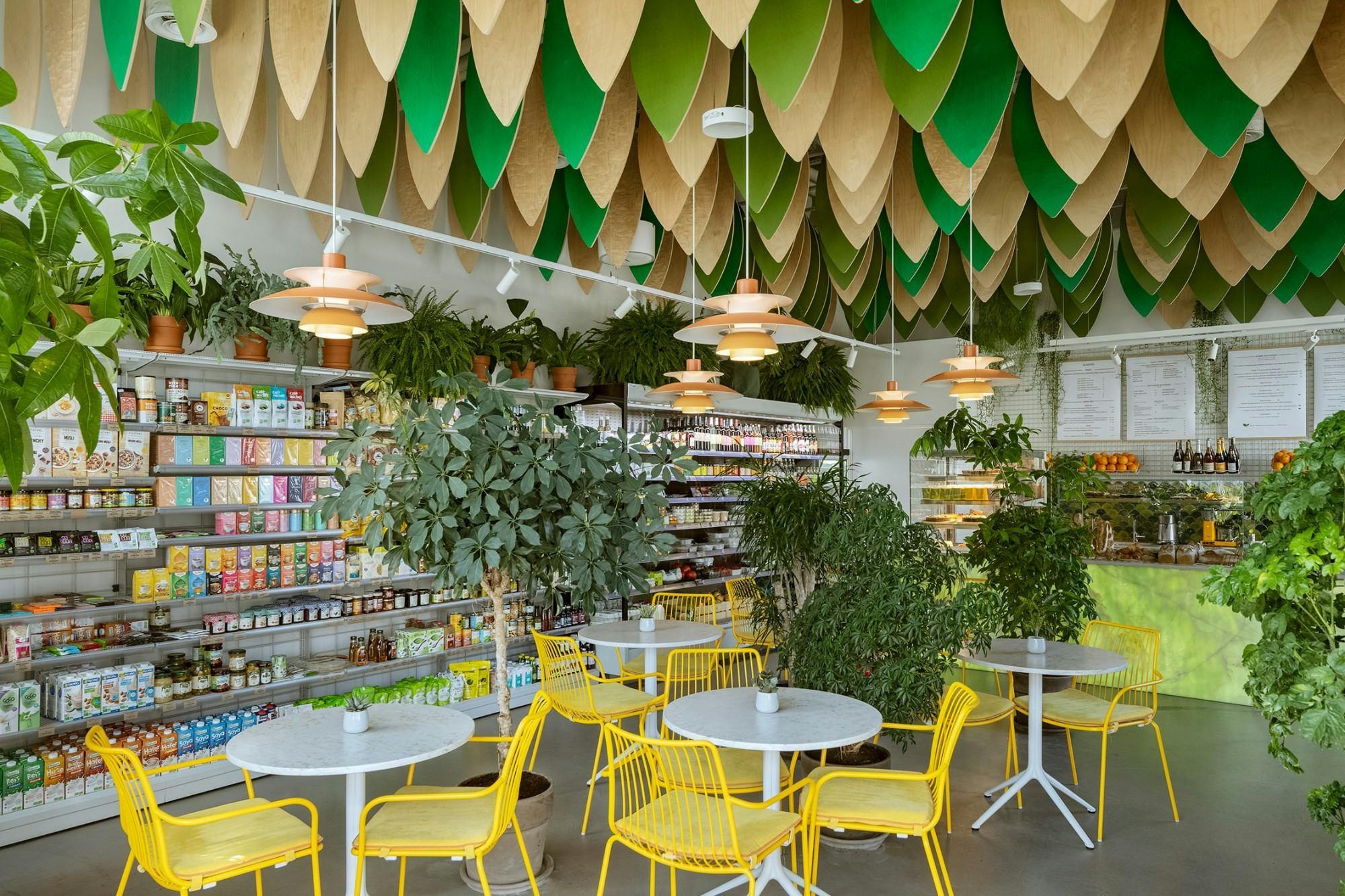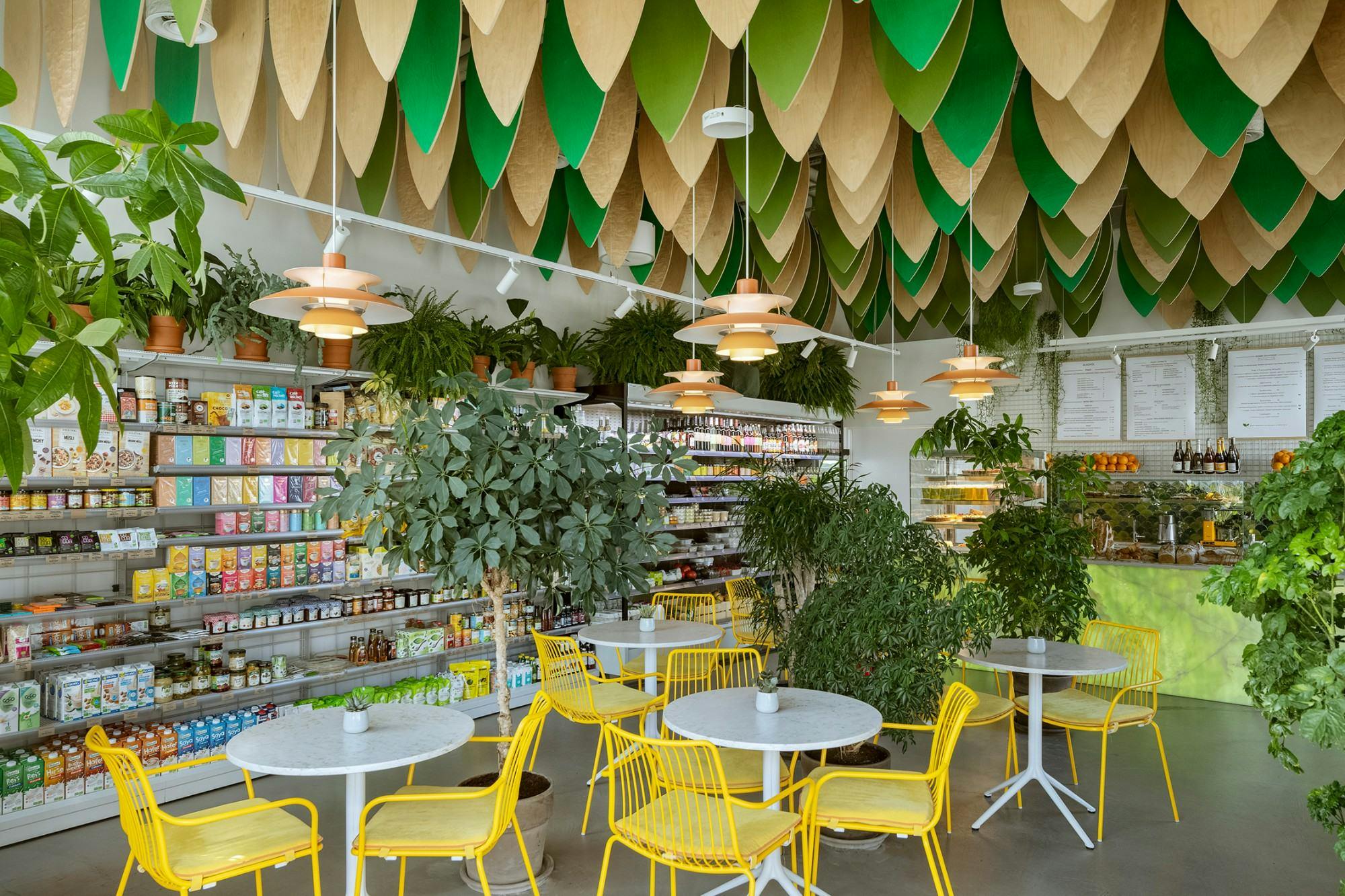 Color
Orion White, Et. Calacatta Gold
Photography
Yassen Hristov
Application
Bar worktop, table tops, bathroom worktop
A restaurant inspired by the harmony of nature
Suspended elements inspired by leaves with their visible ribs, combined with natural materials, turn the interior of the Wiele Dobrego restaurant into an orchard in the city centre of Warsaw. The design concept created by the Five Cell studio combines the functions of a shop, bistro and café in a balanced and harmonious way, with attention to the smallest detail. Juicy colours in shades of green with orange accents create a fanciful scene reminiscent of a sunny summer meadow. The plywood modules also have an acoustic and ventilation function. A precision that was recognised in the international European Property Awards competition.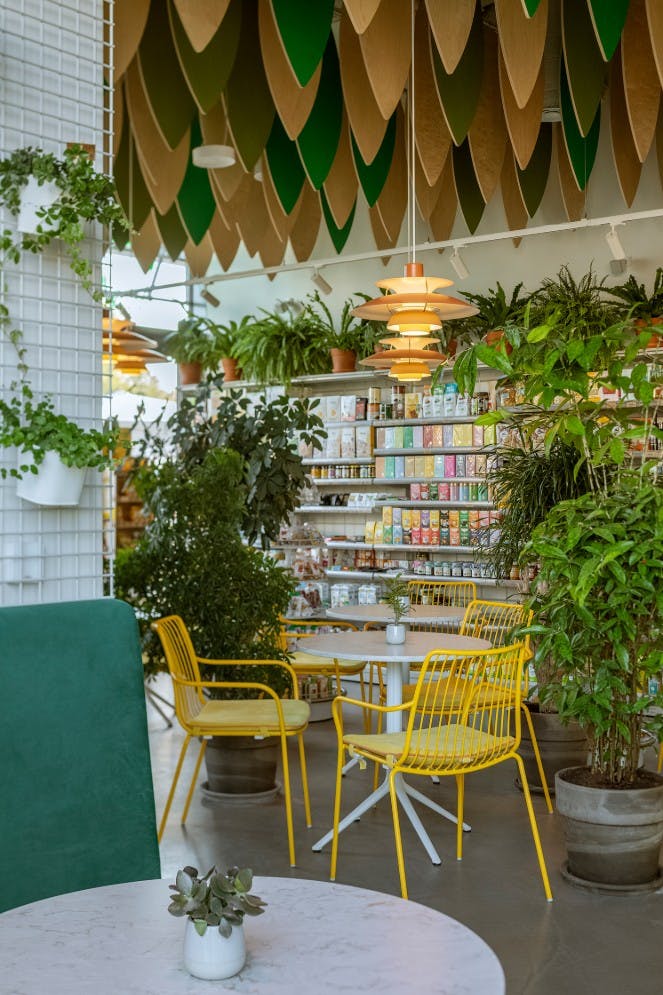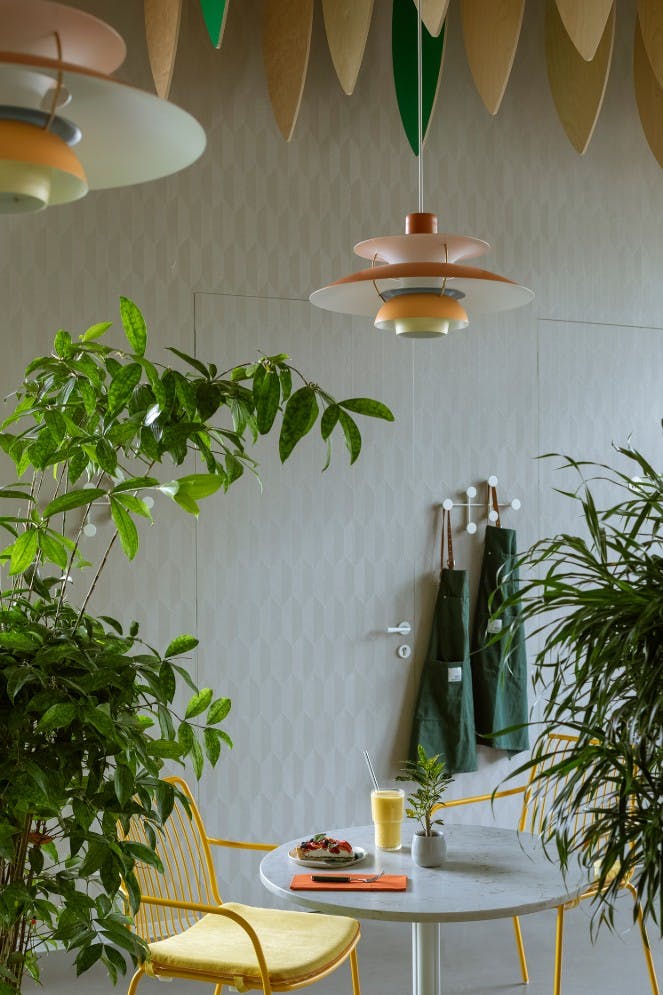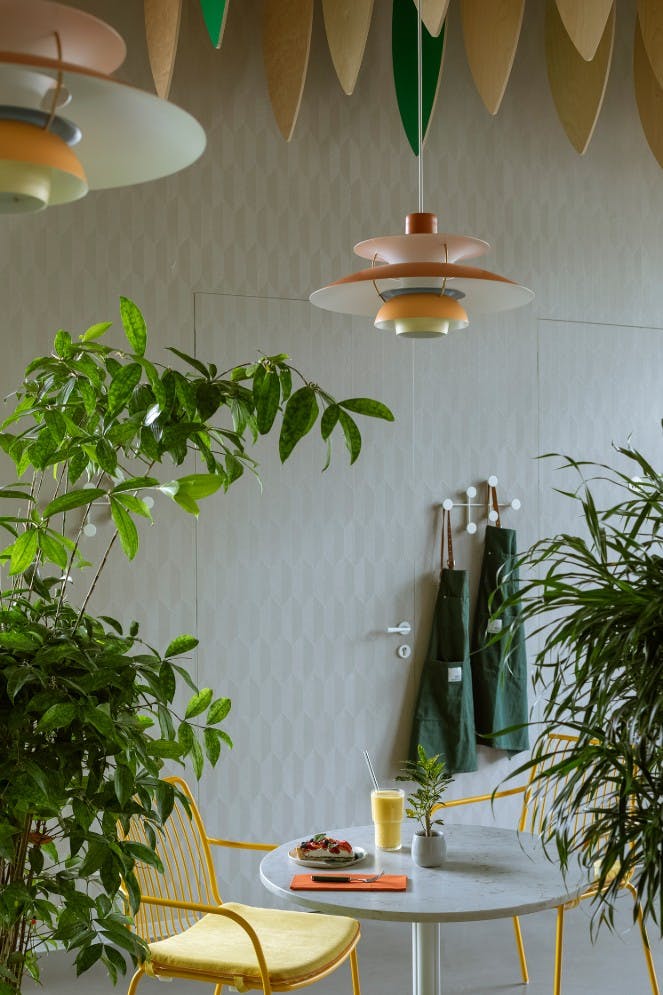 A heart designed with Silestone
The main focus of the space is the majestic illuminated counter made of natural stone in a milky green colour. Placed in front of the entrance, it appears as a key element among the surrounding vegetation. The minimalist beauty of Silestone Blanco Orion, with its light background and delicate grey veins, brings elegance to the whole space. In the background, the countertop gains prominence thanks to the handmade tiles in organic shapes and the glazed surface on the back. Above them, a light grey grid and several shelves allow the menu and dishes to be displayed. Another interesting element is the custom-designed upholstered sofa in front of the counter, which creates a spacious private corner, thanks to a mirror.
In the living room, round tables with a shiny metal base and a Silestone Blanco Orion top are placed irregularly around the space. Above them, hanging lamps mark the point and the focus. Blanco Orion, the same material used for the countertop, manages to create a sense of visual coherence and brings with its purity the necessary calm to counterbalance the strong energy of the natural elements. The whole area is intertwined with lush vegetation that provides intimacy by subtly separating the spaces between the tables.
The bathroom is a transition to another world, nostalgically taking us into a fantasy space inspired by the tropical climate. Framed by floral wallpaper, a narrow floor-to-ceiling mirror with concealed LED lighting creates an optical illusion of spaciousness. A bowl-shaped stone washbasin and a suspended countertop in the Silestone Eternal Calacatta Gold tone, which with its golden veins provides the elegant touch and adds a dreamlike sensation to the bathroom, complete the ensemble.
Cosentino's materials used in this project