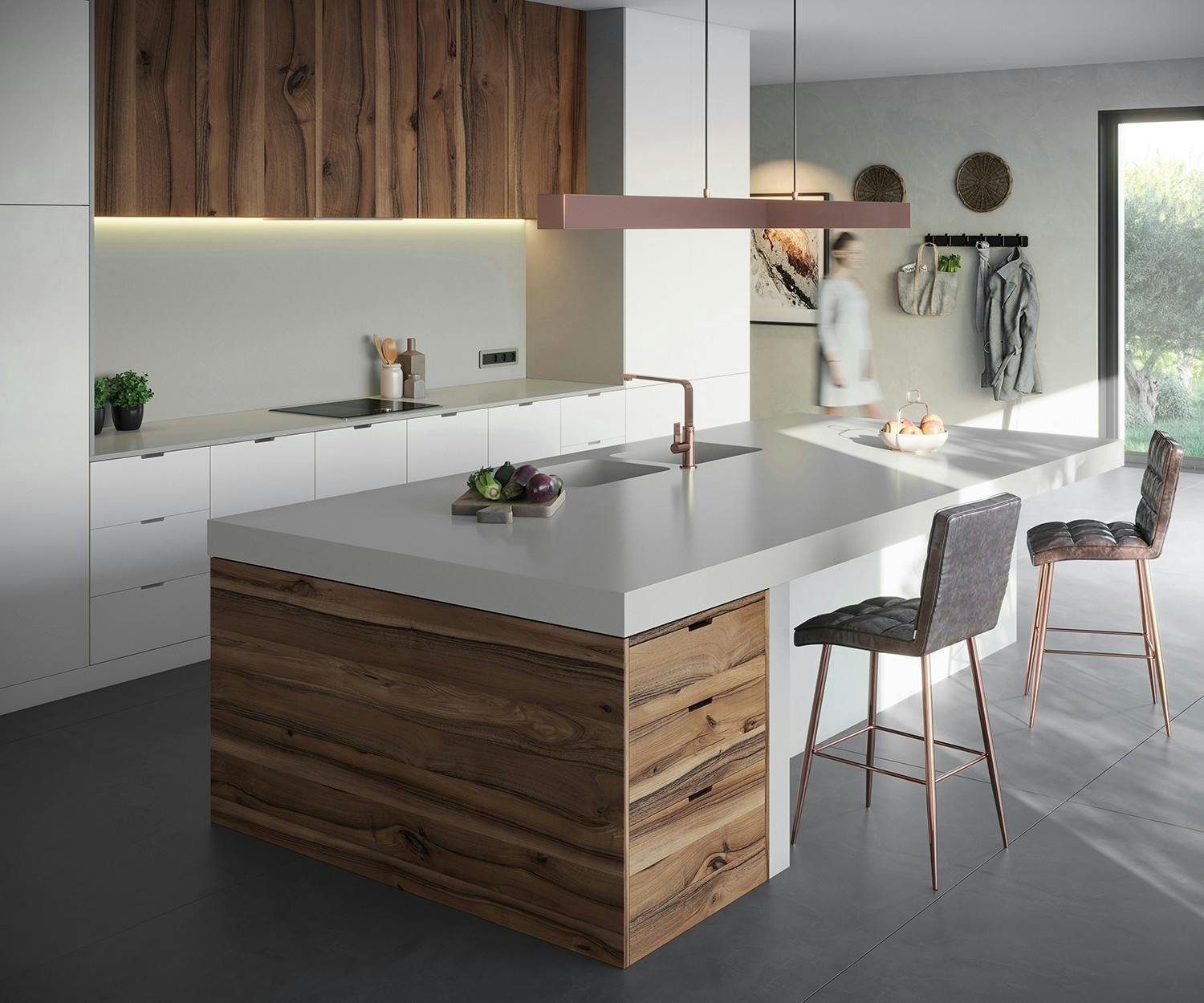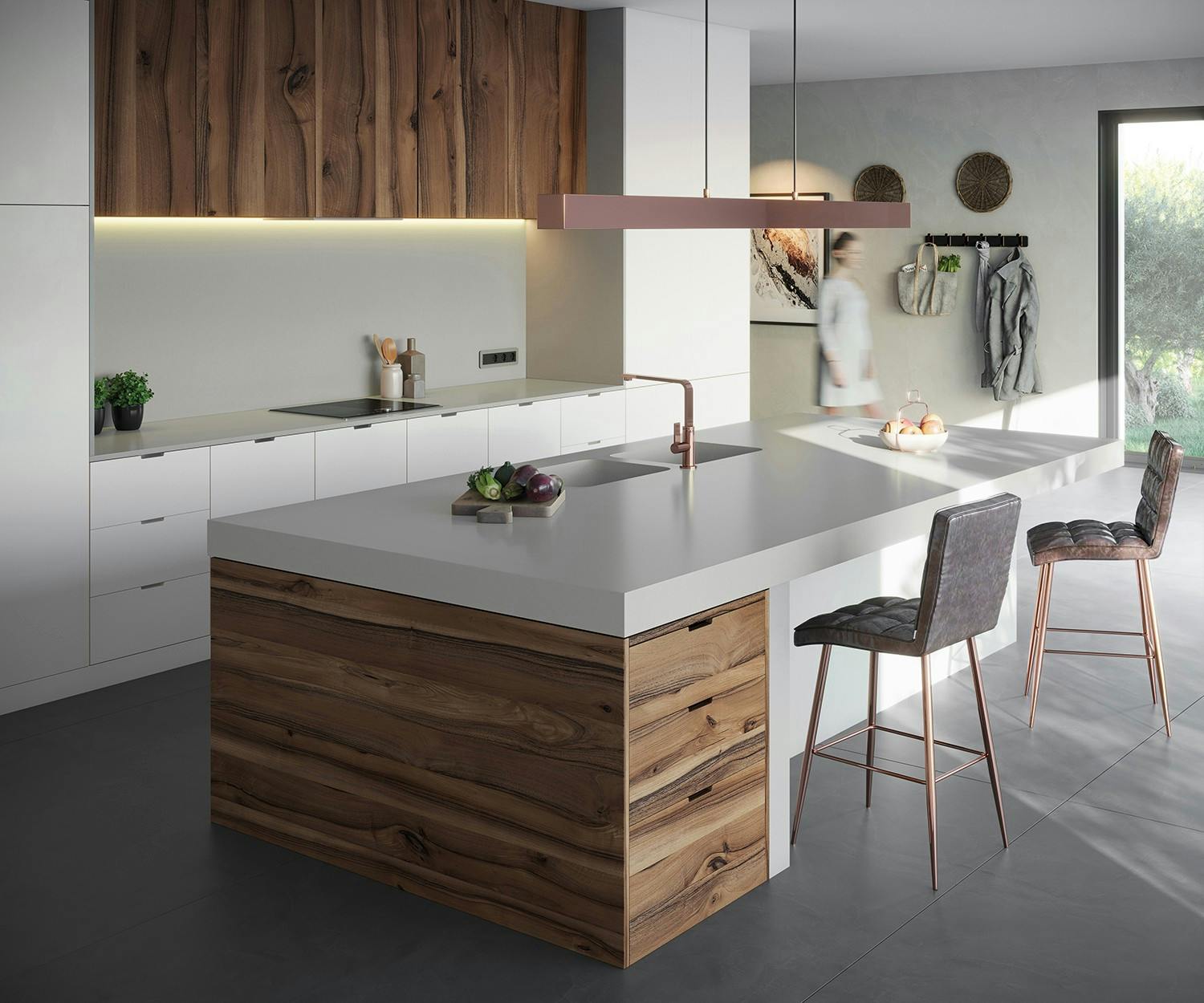 Changing the world from the kitchen: 10 simple steps to save energy in your kitchen
At Cosentino we believe in the importance of small actions. This is why a few days ago we started a series of articles, jointly with Ruth Uve and María Blanco, founders of 'Lo Mínimo', a consultancy focused on supporting individuals and companies towards sustainable consumption, that will help you change the world from your kitchen. Our first article was about the keys to saving water, and in today's article we will give you ten tips for a more responsible use of energy and we will continue to address recycling and the reduction of toxic substances.
Is such a change possible?
Of course, the kitchen is one of the places where you can save the most energy. Cooking appliances, along with fridges and washing machines, account for almost half of the electricity consumption in our homes. 'Fortunately, more and more energy-efficient products are becoming available, but beyond that, there are a number of things and solutions we can do to reduce consumption. Gradually, it will become easier to switch to green energy,' explain the founders of Lo Mínimo. If you have a chance to implement non-extractive energy options now, do not hesitate to do so! If not, do not be discouraged and include some of these ideas in your everyday life in the kitchen.
1. Step by step is better
'Make saving habits part of your life step by step. It is always better to stick to a single routine for the long term than to get overwhelmed and stop following habits.'
2. Less is more (and better)
'Have a well laid out kitchen so that you only have the appliances you really need. Keep in mind that the more appliances you have or the smarter they are, the more energy they will use. You can sell or donate the ones you do not use.'
3. Shop around to find out what fridge you need
'If you are looking to replace your fridge, now is the time to invest in one that is truly efficient and has the capacity you really need.'
The fridge uses around 14% of the total electricity in your home. The difference between a G-rated and an A-rated fridge can be as much as 471 kWh per year, which means a two to three times difference in consumption between one and the other.
4. Think before acting
'Before you open the fridge, think about what you want to take out of it.'
Excessive operation of your fridge, due to temperature losses that occur every time you open the door, can account for up to 10% of its annual consumption. 
5. Keep your fridge neat and in good condition
'Clean dust from the condensers at the rear and avoid putting hot food inside. These are two very simple actions that will significantly cut your energy use each year.'
6. Size is important
'When cooking, use a saucepan the size of the heat source and never, ever forget to use a lid.'
Putting a lid on the saucepan can help reduce energy use by up to 25%.
7. Use a kettle
'Prioritise its use over that of saucepans. But only boil as much water as you need each time.'
8. Use the residual heat
'If you place pasta in hot water before boiling it and then put it in the pot with boiling water, you can finish cooking it with the residual heat. You do not need to boil it at maximum temperature all the time.'
9. A good layout is key
'When you arrange the appliances in your kitchen, move the fridge away from the oven and the boiler.'
10. Use the washing machine and dishwasher carefully
'If you have the washing machine in the kitchen, remember that even if the eco-programme takes longer to complete, it saves energy (as does the dishwasher). Tumble dry clothes only if absolutely necessary.
And at Cosentino?
We also join the challenge. Thanks to the exclusive HybriQ+ technology, we have launched a new Silestone, a more sustainable and beautiful surface. Its manufacturing process is powered entirely by renewable energy and 99% recycled water, in a circular system that avoids discharges into the environment.
This new generation of Silestone surfaces maintains the brand's guaranteed quality with a hybrid formulation of premium minerals and a minimum of 20% recycled materials, such as glass.
All this makes the new Silestone the standard of beauty, cutting-edge innovation and unparalleled sustainability. More sustainable. More Silestone.