estudio DIIR
Madrid, Spain
The initial rectangular and monotonous enclosure is transformed into a singular space dominated by pure geometries that create a serene atmosphere.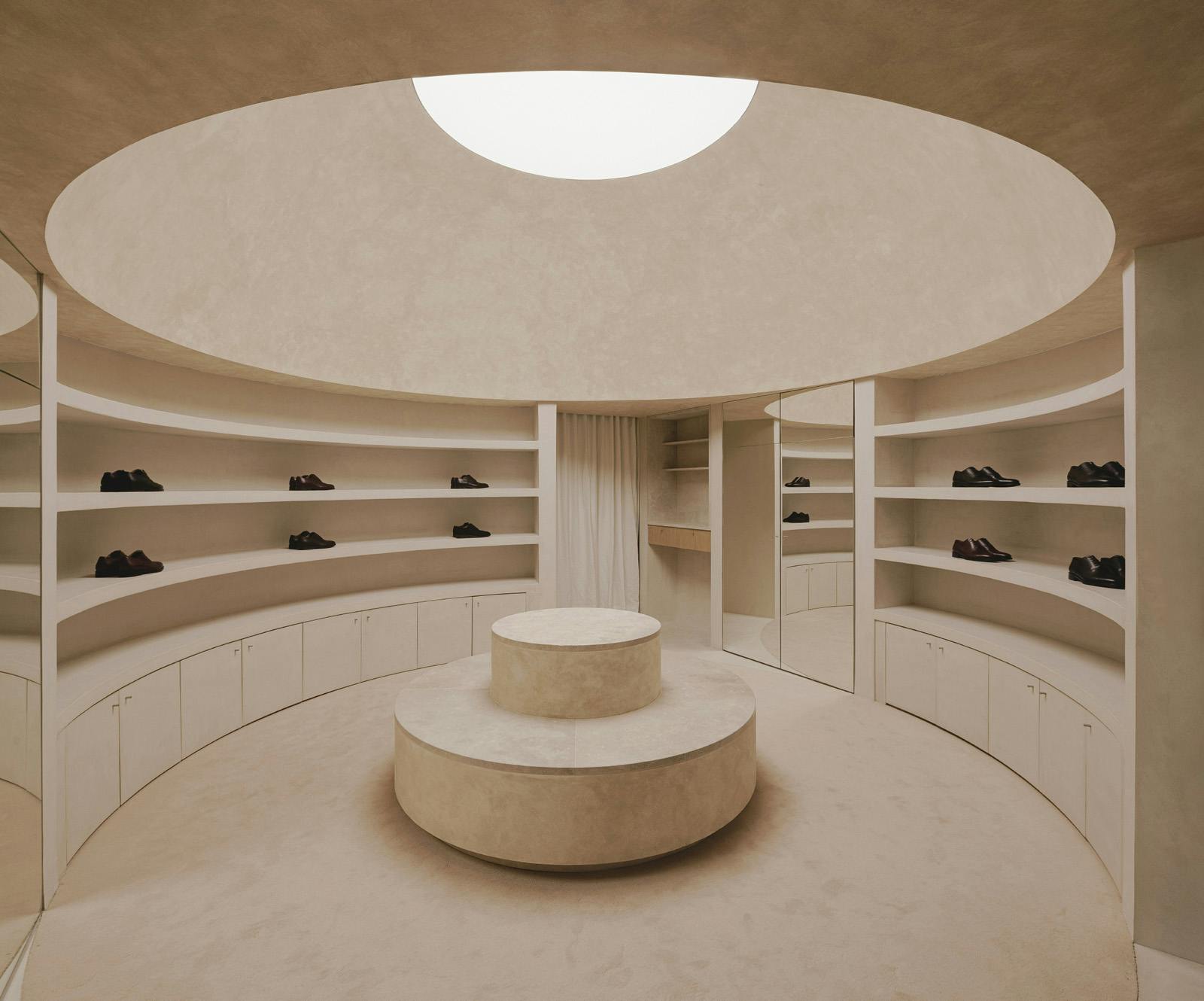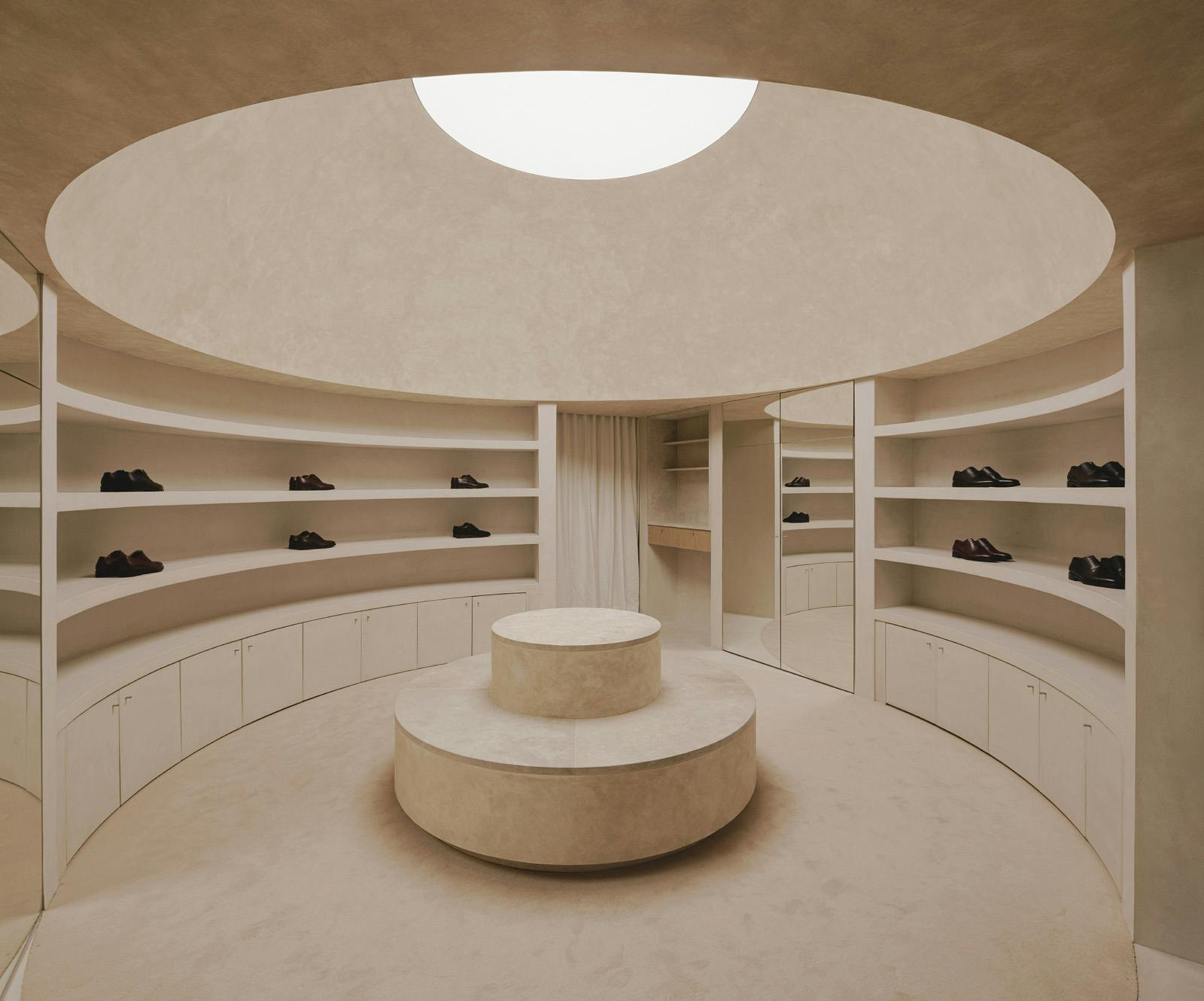 Two interrelated environments are thus distinguished. The first acts as a presentation card where the product on display can be displayed. The broken access plan, together with the shop window, the interactive screen and the display shelves, acts as an attraction, inviting the user to enter the interior. After passing through a large lintel, the ceiling opens up. A circular space is revealed as the centre of the project.
A huge dome illuminates the second room from above. Accompanying this gesture, the display shelves surround and embrace the user concentrically. The stone is combined with different mortar coatings in neutral tones. This creates an honest dialogue between the contents and the container. The geometric expressiveness is balanced by these muted tones to highlight the value of the product.