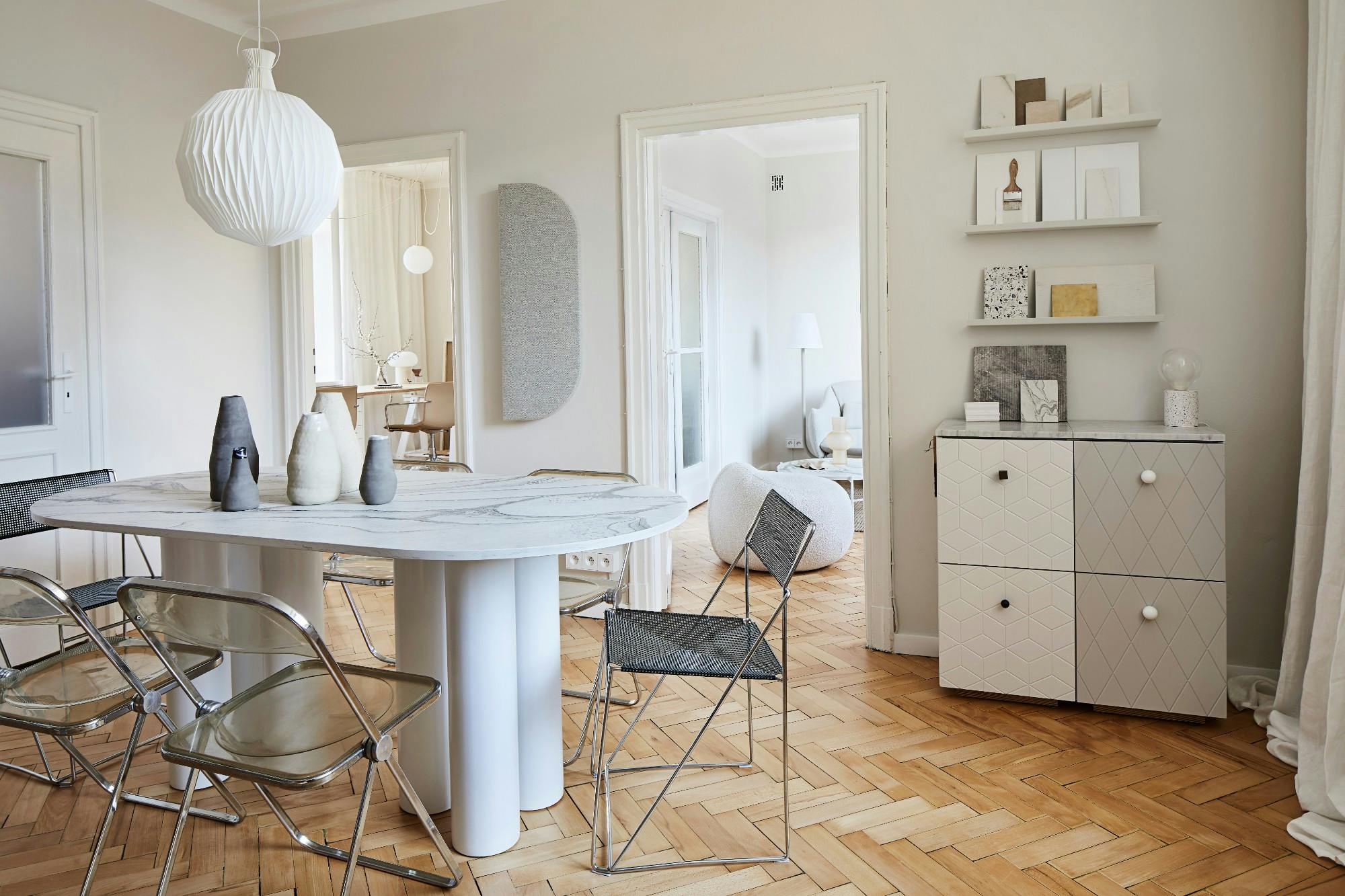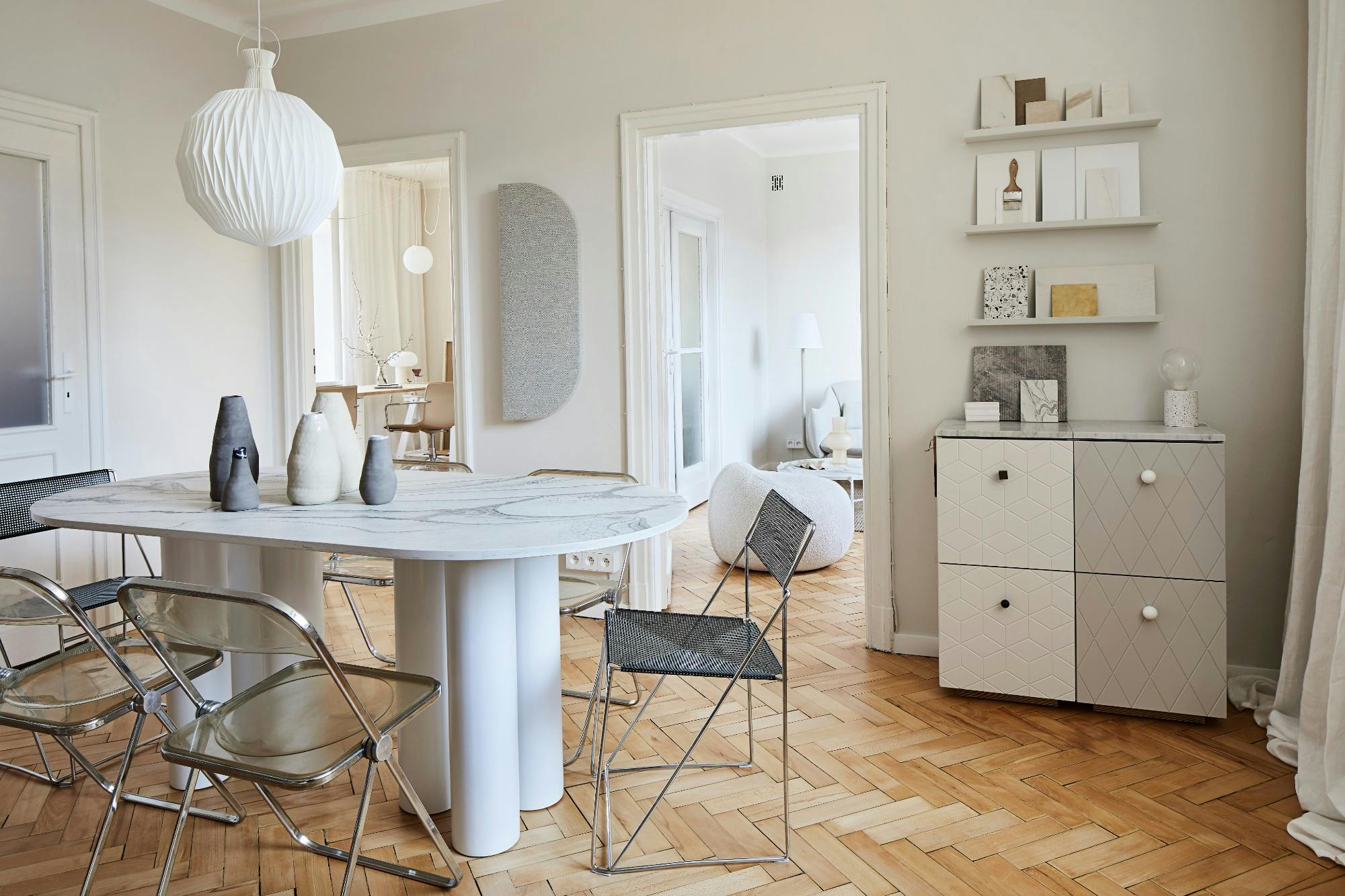 Liquid Sky furniture by JAM KOLEKTYW
Case Study
A minimalist furniture collection with fluid lines
Jam Kolektyw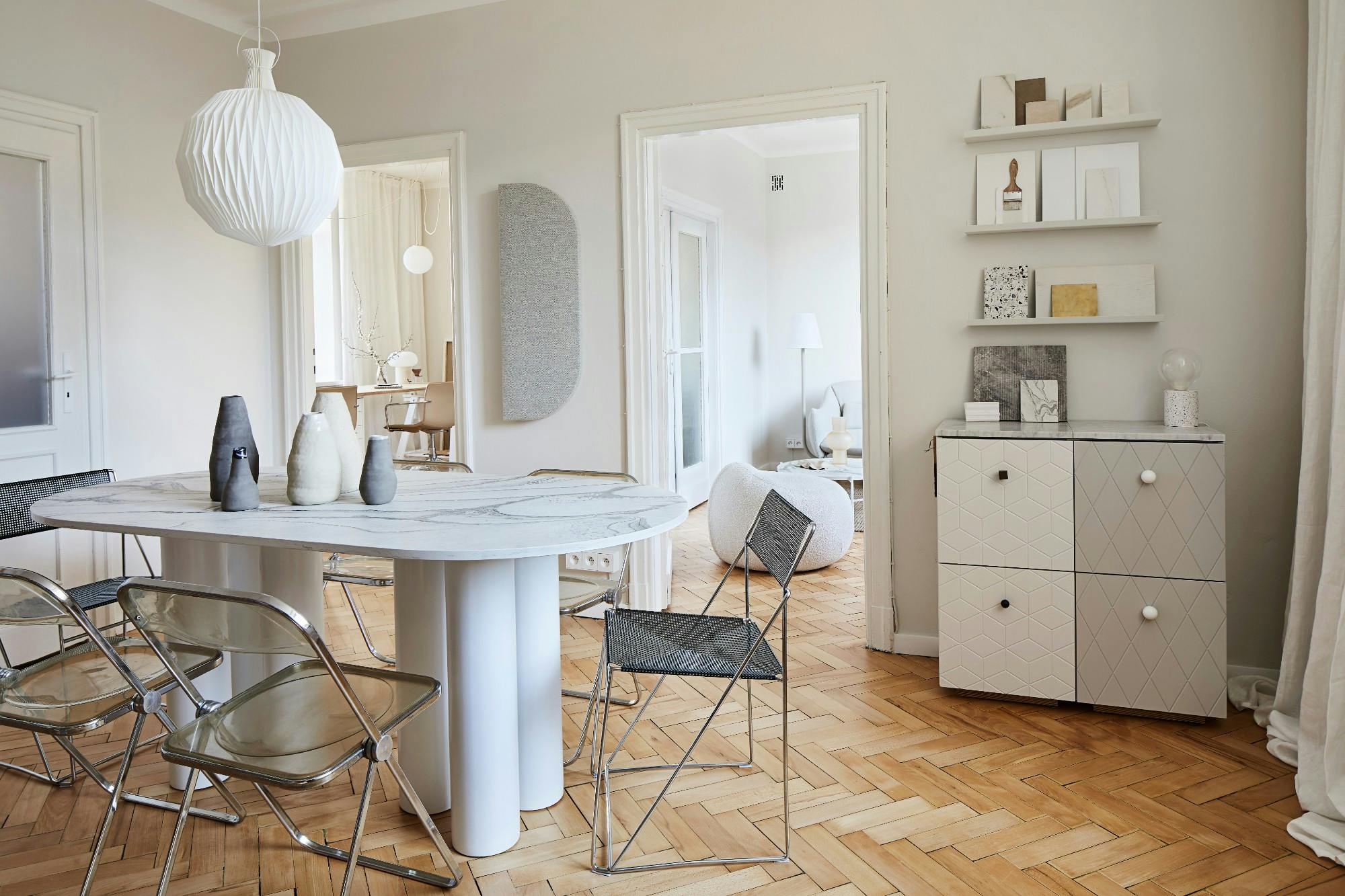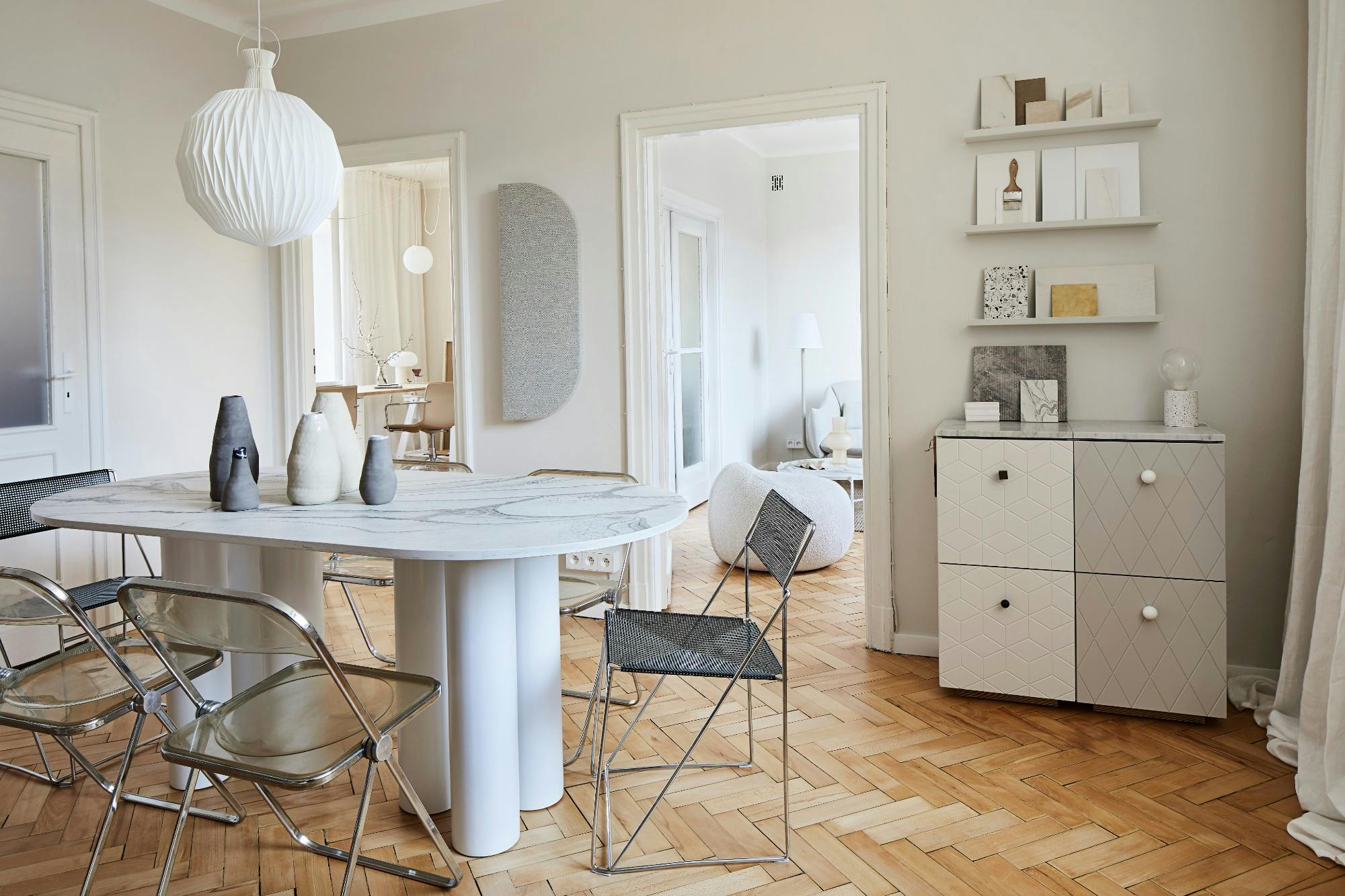 Architecture / Design
Jam Kolektyw
Application
Tables, Coffee Tables, Console Table
Unique and inspiring furniture by Jam Kolektyw
Jola Skóra and Anna Olga Chmielewska, founders of the creative studio Jam Kolektyw, have put their expertise in architecture and design into practice with the launch of their own furniture collection. Two table models and a console table make up this collection in which the original Dekton Liquid Sky colour is the main material.
'We have long been in love with the technique of marbling, in which dyes are applied to create an image that is then transferred to paper. The Cosentino pattern refers to this technique, but comes in an incomparably more durable material. Dekton Liquid Sky stole our hearts from the first moment we saw it,' the designers explain. 'We love the fact that it does not pretend to be anything, or to imitate natural stone, but rather is its artistic and original interpretation.'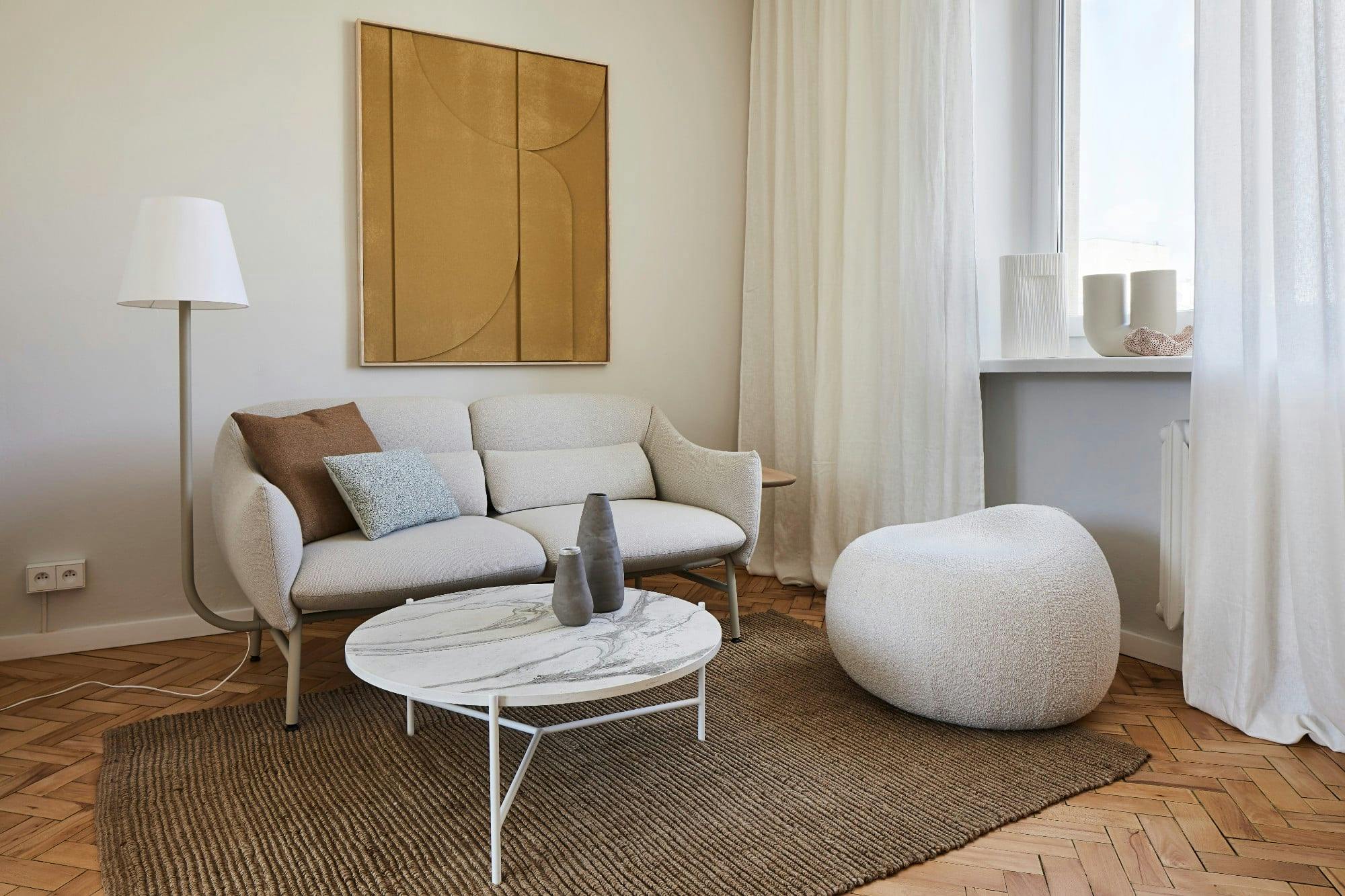 A very versatile table
The largest piece in the collection is a table almost 2 metres long that floats on a base of white steel legs. The Liquid Sky table top gives this lightweight table a swirling, marbled, cloud-like appearance, thanks to this colour that pays homage to swirling energy and perpetual motion. The designers themselves have used this large table in their studio in the centre of Warsaw for meetings, workshops and presentations.
Combinations for indoors and outdoors
In addition to being an interesting work table, it also fits perfectly in a dining room. As the materials from which it is made are very durable, it can also be used outdoors, such as in a garden or on a terrace. The modern and minimalist style of both the table and the rest of the pieces allows all kinds of combinations with other decorative ideas. The best example is the space chosen by the designers for the presentation, an old house in which original features can be seen and in which the pieces provide a dialogue between shapes, colours and textures.
Do you need help with a project?
Contact our specialists for advice
Do you need help with a project?
Contact our specialists for advice
'We like Dekton for its sophistication and functionality. We are looking for this type of solution, a good balance between aesthetics and ease of use.'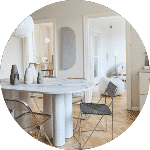 Jola Skóra and Anna Olga Chmielewska
Coffee tables and console tables
Two coffee tables with a very subtle, lightweight metal frame and a small console table in the same style round off this furniture collection. Their shape was designed with complete creative freedom, so that these pieces are perfectly suited to different spaces. The tables can be used as single pieces to decorate a space or as a two-tier set. 'We have been long on the lookout for suitable furniture shapes that work well in interiors of various styles, from classic to eclectic and original. We could not find our dream solutions, so we decided to design them ourselves. This is how the collection was created, which we hope to expand with new pieces,' the designers conclude.
Cosentino's materials used in this project