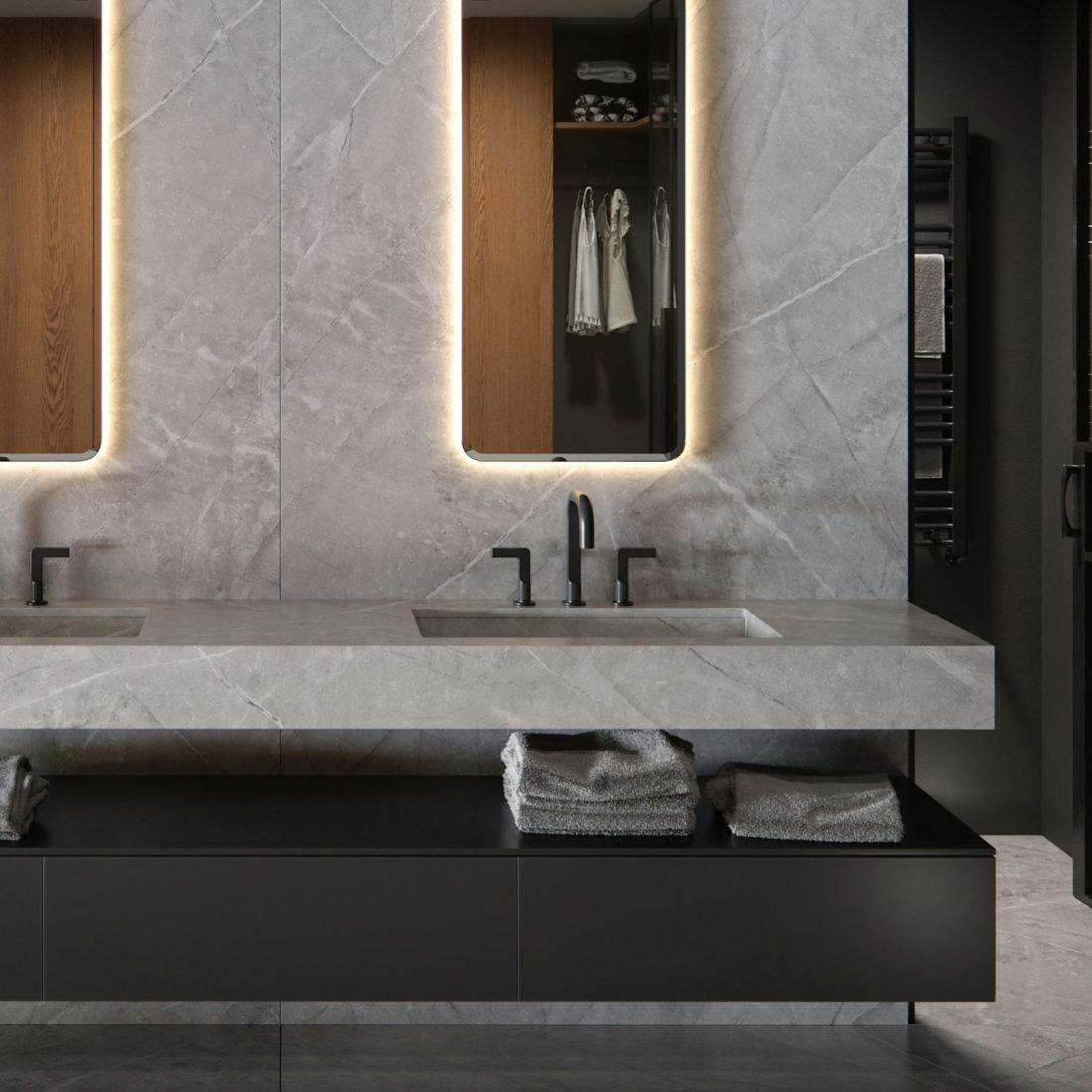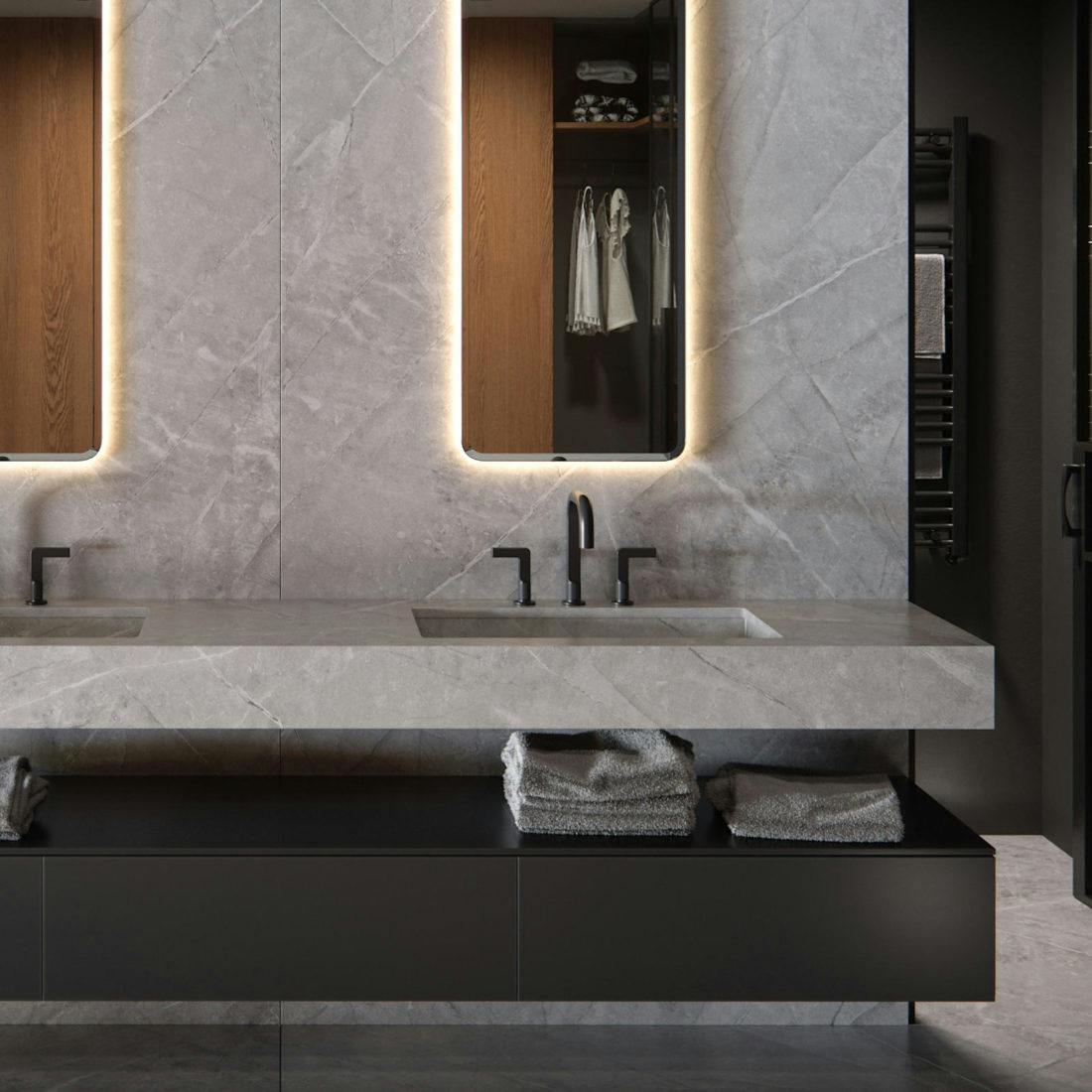 Bathroom countertops
Your bathroom needs to be equipped with materials of high quality and resilient to humid conditions, while being hygienic. Cleaning products can be harsh on some materials, but Cosentino products stand up to chemical agents with quality and strength a los agentes externos, so they stay looking like new for longer.
Endless customization
Cosentino inspires elegance, sophistication, and authenticity through all of its brands. So what is the difference between them? Silestone has been the leading global brand in quartz countertop surfaces for over 25 years.
Dekton impresses by furnishing your home with the prestige it deserves, wwith large-format pieces for floors, countertops, walls, and even facades, thanks to its UV resistance.
Sensa is the beauty of natural stone, with a revolutionary protective treatment. Sensa embraces the beauty of natural stone to help in your everyday life: scratches, stains, and chemical agents will be concerns of the past.
If you prefer marble, granite, limestone, or travertine in your home, choose Natural Stone. The character of four brands; the confidence and experience of the Cosentino Group.
See range of colours
Don't forget our available tools
Online visualizer
Combine in real time the different textures and colours of our materials in Kitchen spaces.
3D Kitchen
Create a 3D of your kitchen in a quick, easy and intuitive way with our virtual assistant.